Review: Lush Bom Perignon Bath Bomb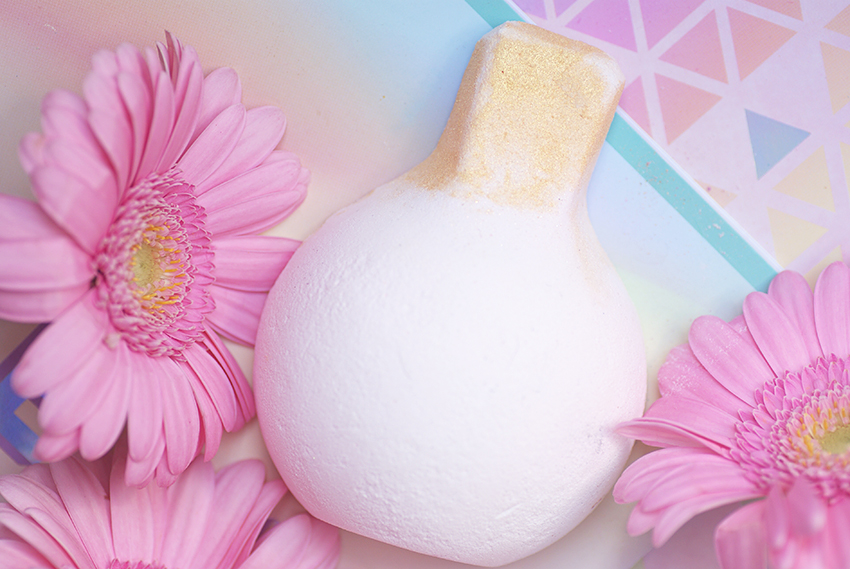 Ik denk dat ik Bom Perignon echt al máánden op m'n kamer heb liggen. Telkens als ik zat te beslissen welke bath bomb ik ging reviewen, sloeg ik Bom Perignon over. Hij is wat kleiner, hij ziet er saai uit, ik rook amper iets als ik eraan rook. Ja niet lullig bedoeld hoor Bom, maar je uiterlijk trekt nou eenmaal geen volle.. badkamers. Maar na een snelle poll op Instagram bleek dat de meeste een review wilde van Bom Perignon. En je weet het: u vraagt, wij draaien badderen. Dus, hop, naar de badkamer ermee. Vandaag lees je wat ik van Bom Perignon vind…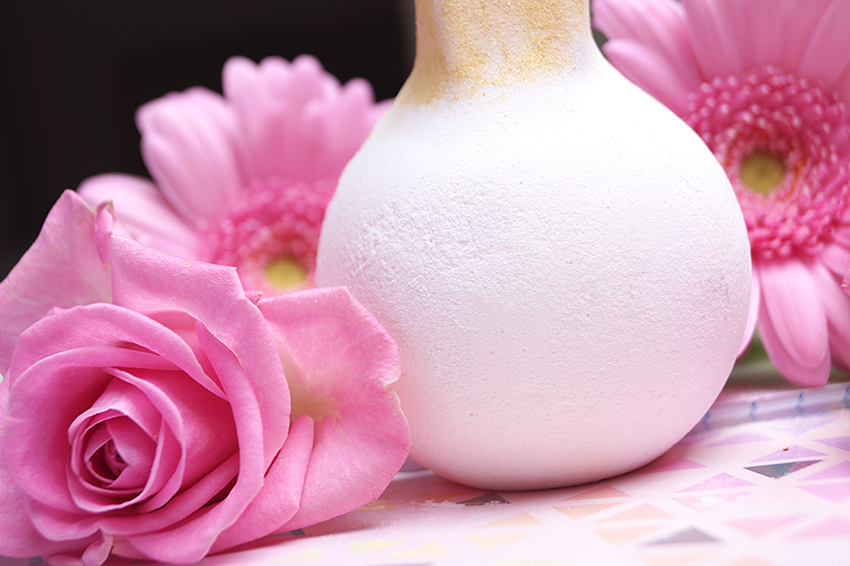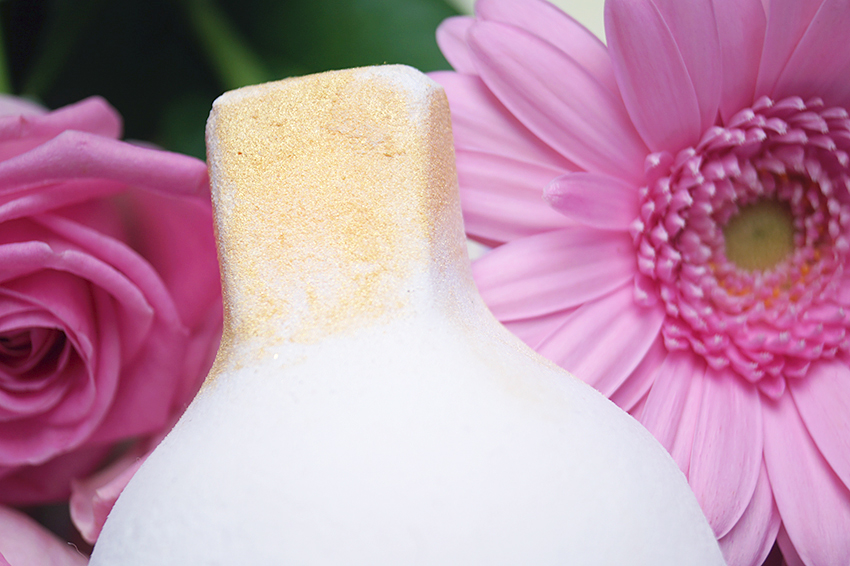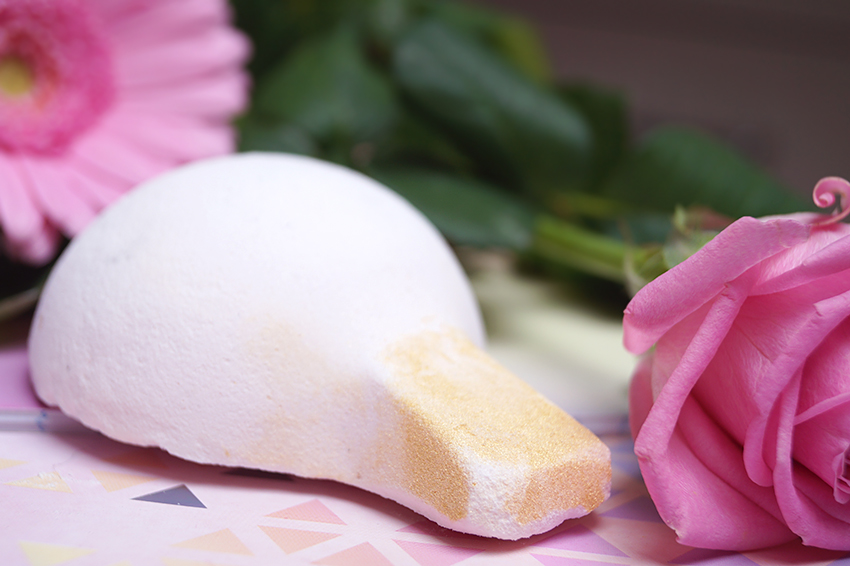 Wat is het?
Ingrediënten: Natrium Bicarbonaat (Sodium bicarbonate), Citroenzuur (Citric acid), Tangerine-olie (Citrus reticulata), Grapefruitolie (Citrus paradisi), Water (Aqua), Titanium Dioxide, Synthetische Fluorflogopiet, Tinoxide, *Citral, *Limonene, Parfum, Kleurstof 14700 (CI 14700), Kleurstof 77491 (Cl 77491)
Lush Bom Perignon Bath Bomb kost €5,50 en is onderdeel van de tijdelijke Harajuku collectie, bestaande uit uiteenlopende 54 bath bombs. Bom Perignon is afgeleidt van Dom Perignon — een champagne soort. Volgens mij moet de vorm ook een fles champagne voorstellen.. maar dan een beetje misvormd. Bom Perignon is een wat kleinere bath bomb, eigenlijk ziet hij er best saai uit. Wit. Een beetje goud. Dat is het. Saai toch? Maar dat hoeft niets zeggen bij Lush, want er kan alsnog een shitload aan kleurtjes uitkomen. Of sterretjes. Een stripper. Je weet 't gewoon niet.
Bom Perignon bevat tangerine-olie en grapefruit-olie. Deze twee ingrediënten zorgen voor een frisse, maar ook wat chique geur. Bom Perignon zou naar champagne ruiken, vandaar ook de naam. Nu drink ik sowieso niet, maar toen ik nog wel dronk, dronk ik amper champagne. Dus geen idee hoe dat ruikt. Maar toch vind ik Bom Perignon wel diezelfde sprankelende geur hebben. Een citrusgeur, maar ook een iets warme ondergrond. Doet me erg denken aan Celebrate / Bubbly, maar dan nog iets frisser. Lekker, in ieder geval!
Speel het filmpje af in 2160p kwaliteit en op volledig scherm voor de beste ervaring! Het filmpje speelt zich versneld af.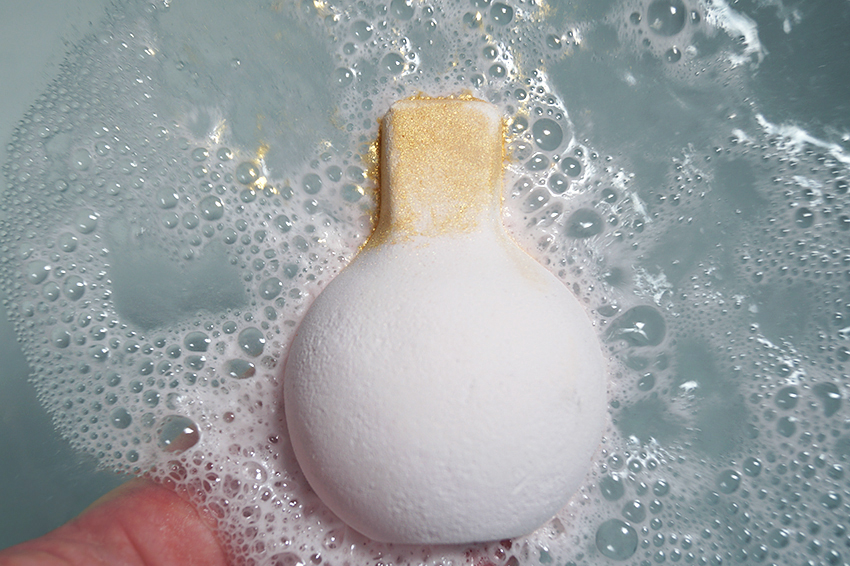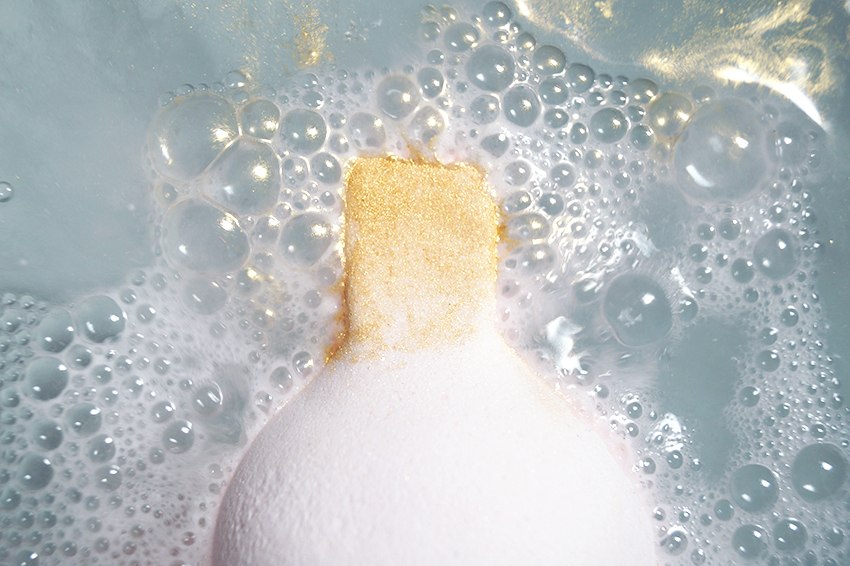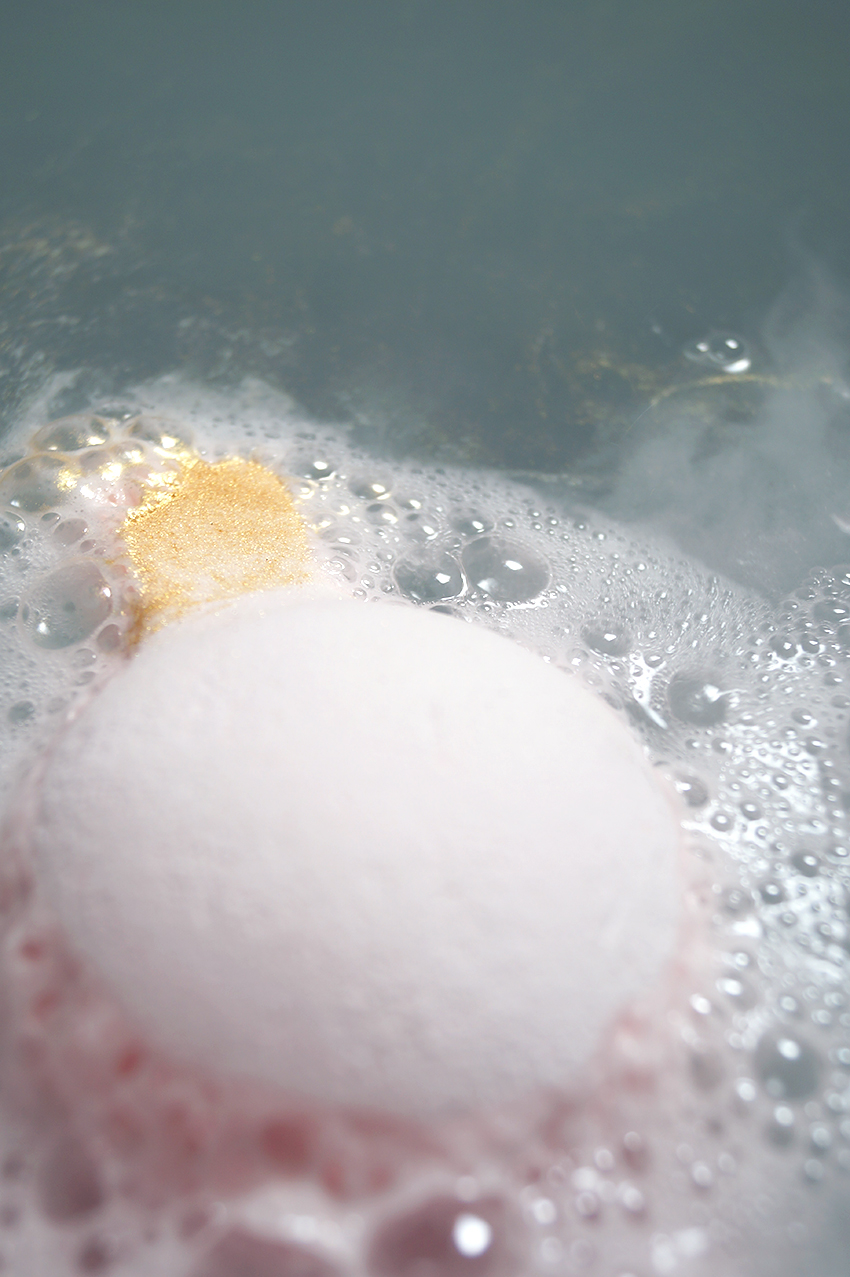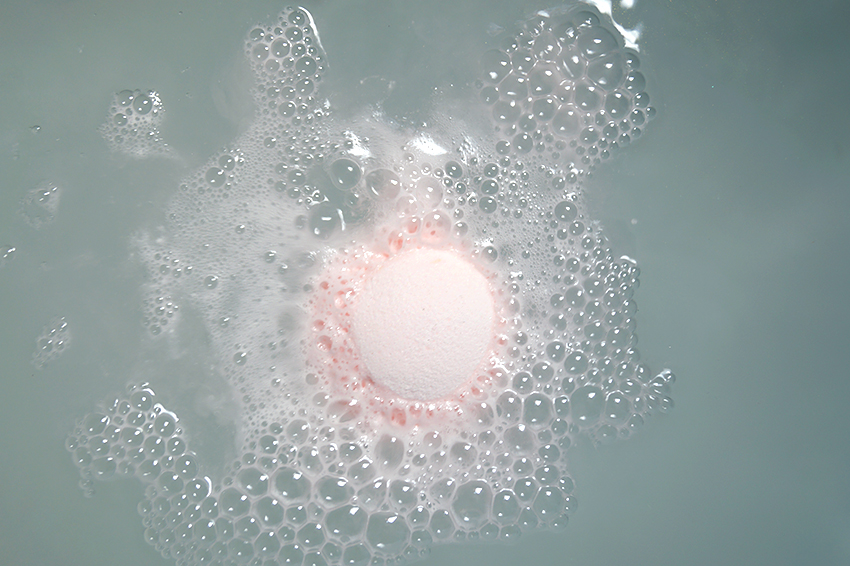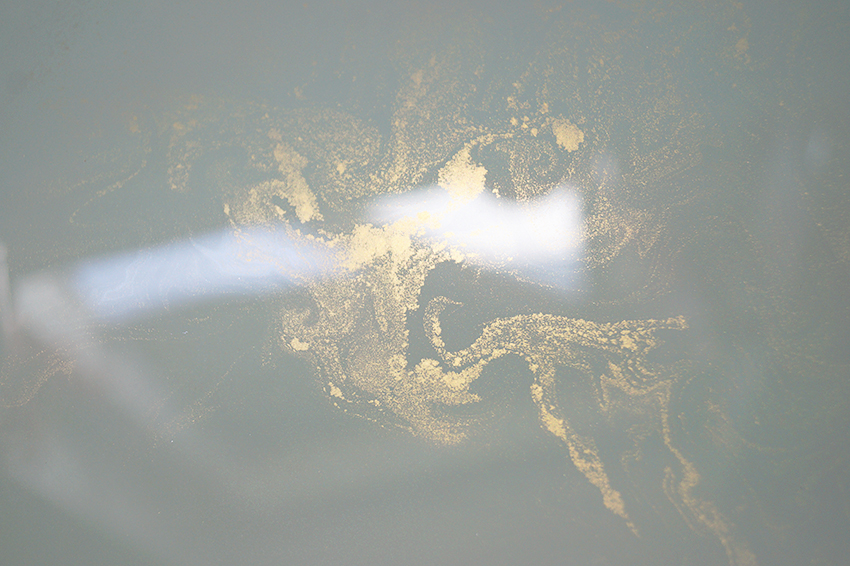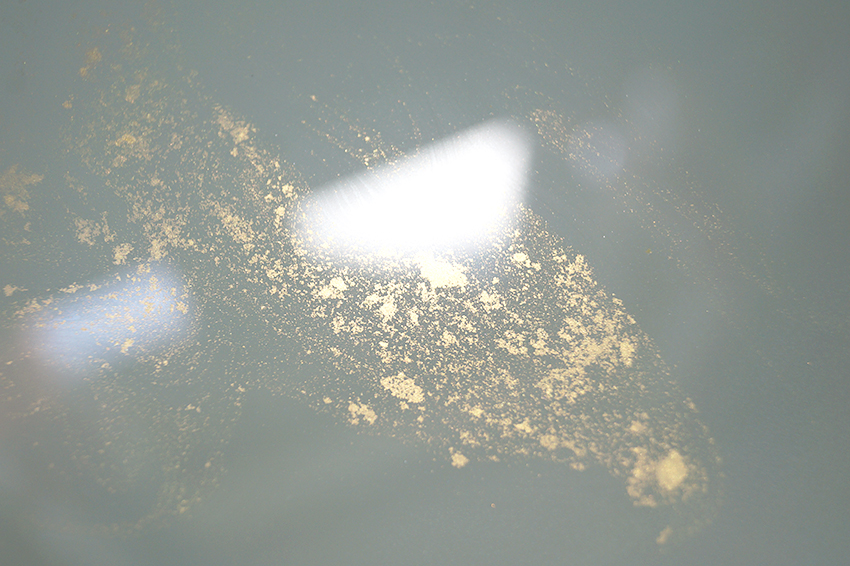 Mijn ervaring
Als ik Bom in het water leg, begint hij goed te bruisen en komt er een heerlijke, sprankelende citrusgeur van af. Het is slechts een vlaag — daarna heb ik niet meer geroken. De bath bomb is vrij snel opgelost, hij is nog sneller op dan ik een fles champagne op zou kunnen drinken. De bath bomb kleurt iets lichtroze, wat ook wel klopt als ik naar de twee kleurstoffen erin kijk, die zijn beide namelijk rood. Op de oppervlakte vormt zich een prachtige goudkleurige olievlek, maar onder de oppervlakte blijft het akelig stil. Misschien komt het nog? Maar nee. Nadat hij na twee minuten bruisen is opgelost, is het water nog steeds transparant. Niet eens wit, of een melkachtig laagje — gewoon niets, alsof ik niets in bad had gegooid.
Geen kleur in het water, geen geur in de badkamer, het was echt een vreselijk saaie bath bomb. De vlaag geur die voorbij kwam was héérlijk — als de geur sterker aanwezig was geweest, had ik hem nog wel kunnen waarderen. Maar nu is het echt geen hol aan. En dan is hij misschien 5,50 euro, dat vind ik nog teveel. Als bath bomb zelf is er misschien niet eens wat mis mee, maar het hele effect gaat verloren in zo'n gigantisch bad. Jammer!

Lush Bom Perignon Bath Bomb kost €5,50. Hij behoort tot de tijdelijke Harajuku collectie.
3 Responses to Review: Lush Bom Perignon Bath Bomb