Review: Lush Twilight Bath Bomb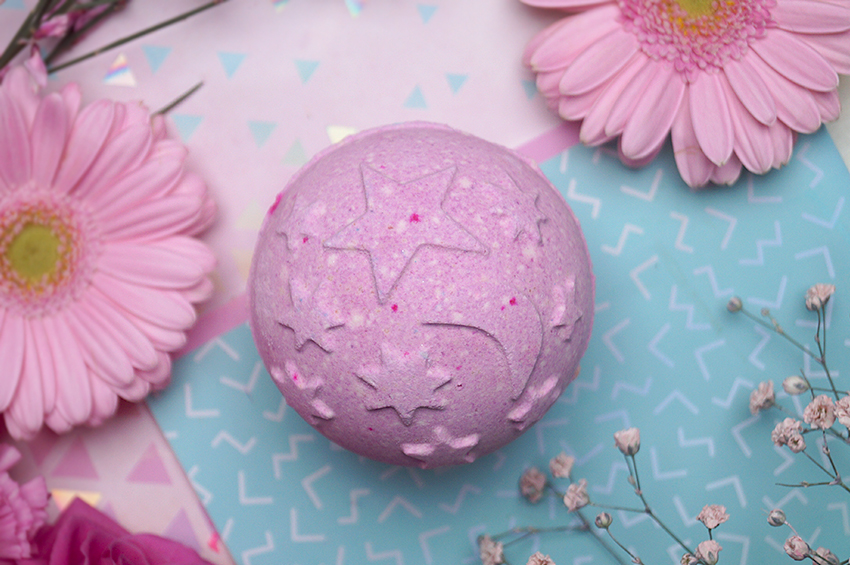 Hoe komt het toch dat m'n favoriete bath bombs de minste aandacht krijgen op m'n blog? Eerst Sex Bomb die ik pas na 300 jaar eindelijk ging reviewen, en nu al Twilight die nooit echt een fatsoenlijke review heeft gehad. De laatste tijd ben ik weer wat meer into lavendel, en dan mag Twilight natuurlijk niet ontbreken. Ik besloot er weer eens eentje te kopen en daarmee in bad te duiken. Benieuwd hoe ik 'm vind, lees dan verder!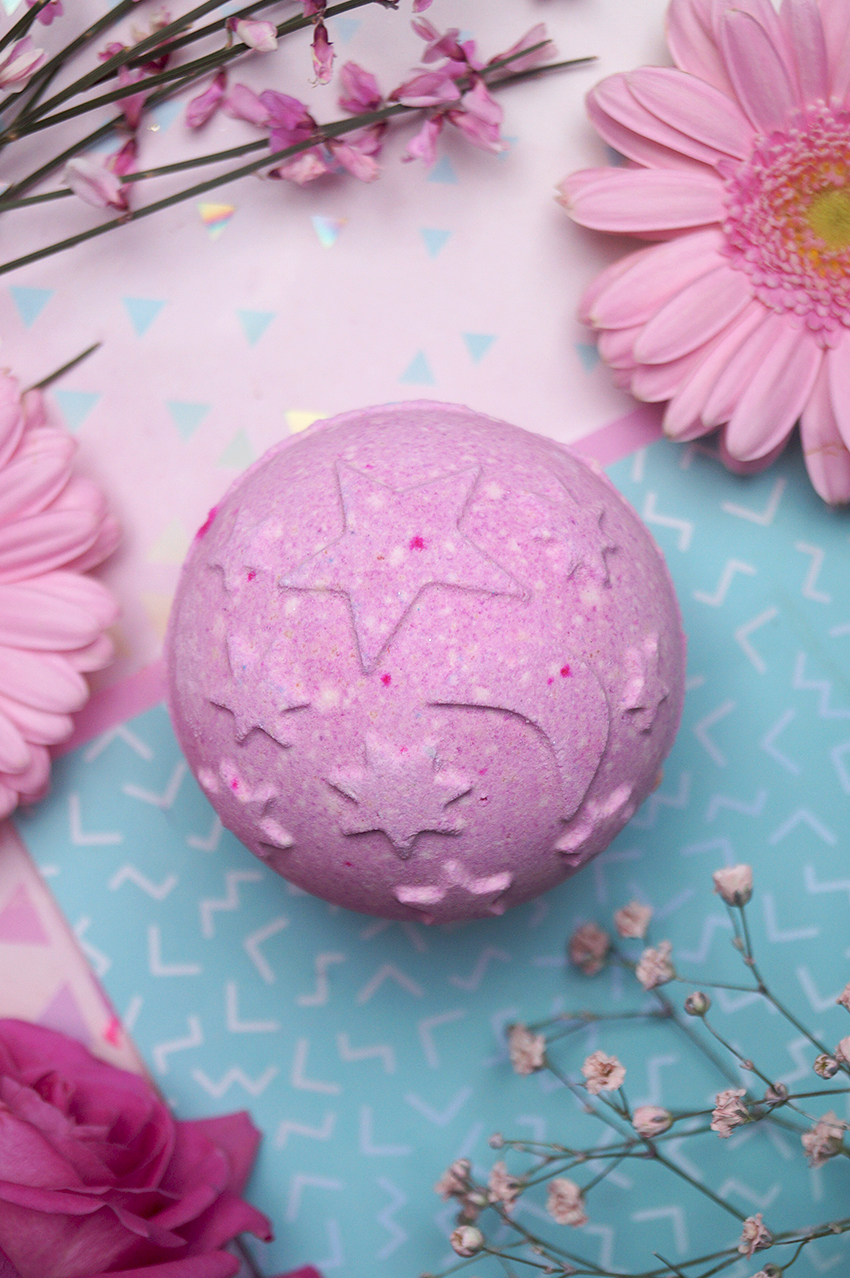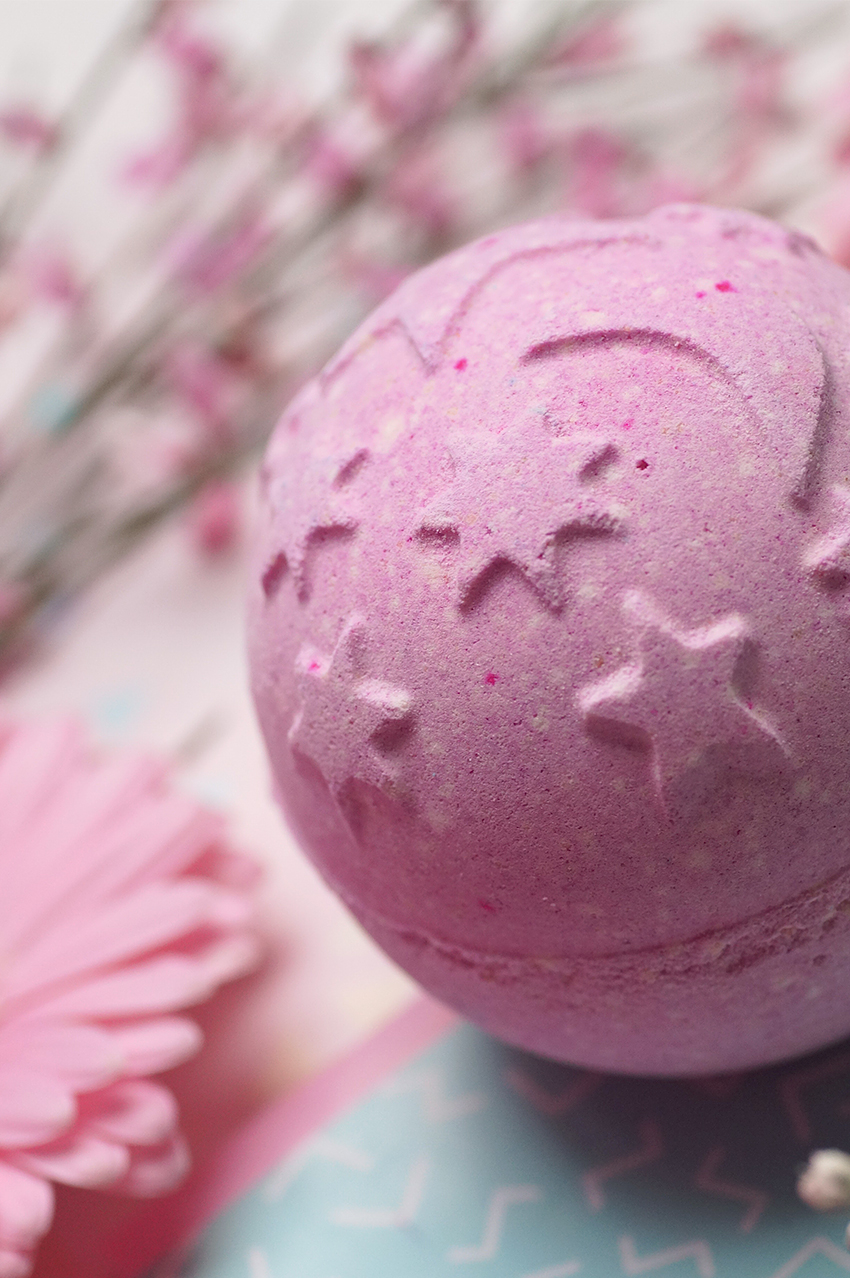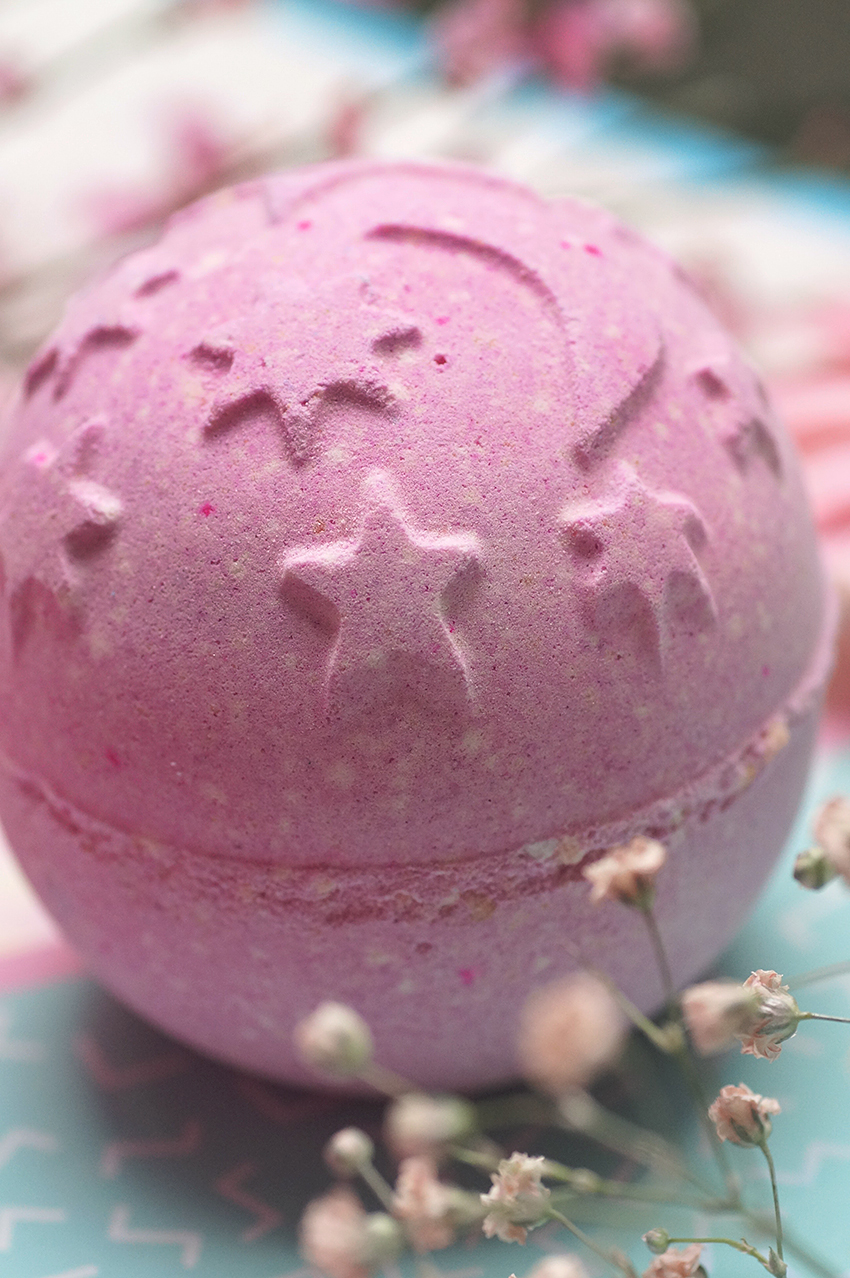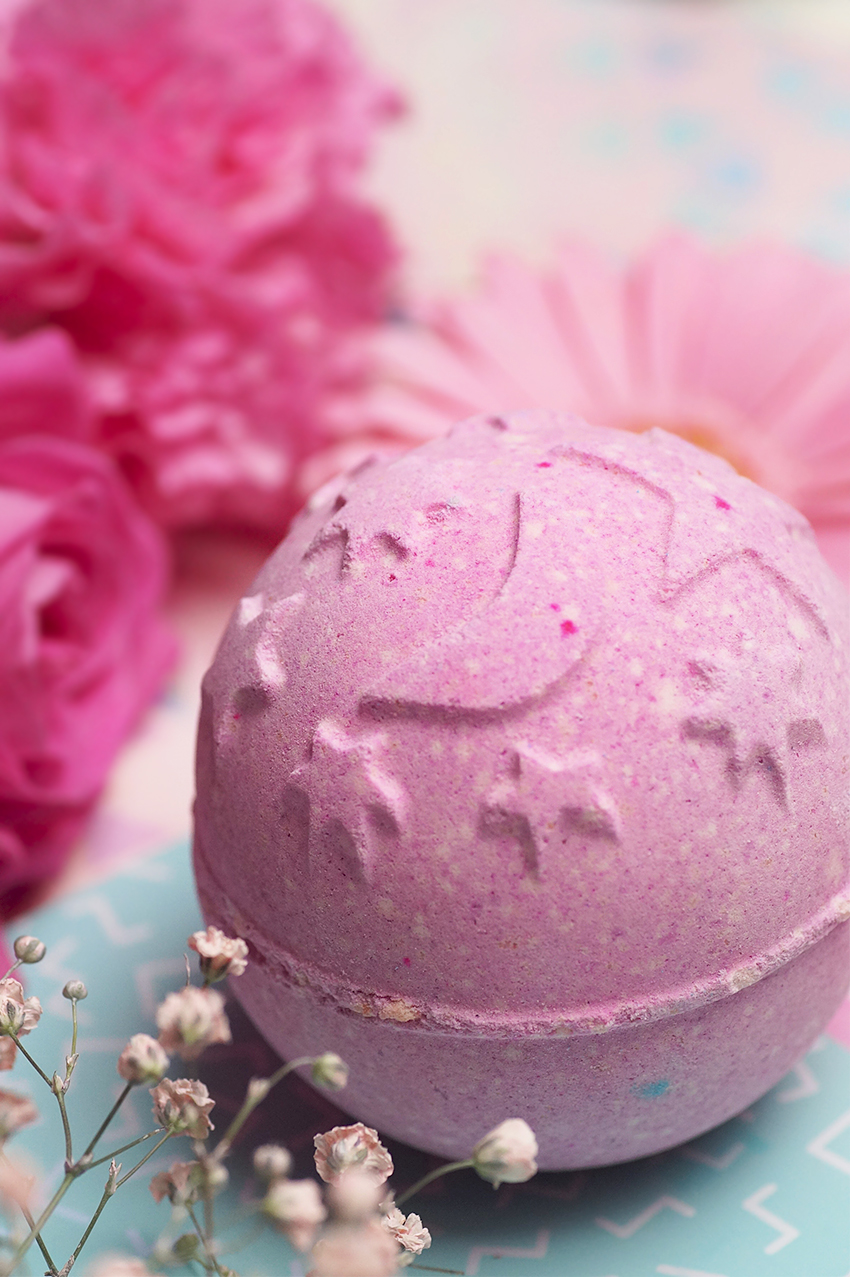 Wat is het?
Ingrediënten: Natrium Bicarbonaat (Sodium bicarbonate), Citroenzuur (Citric acid), Wijnsteenzuur (Potassium bitartrate), Parfum, Natrium Laureth Sulfaat, Lavendelolie (Lavandula augustifolia), Benzoëhars (Styrax tonkinensis), Tonka Absolue (Dipteryx odorata), Ylang Ylang-olie (Cananga odorata), Laurylbetaïne, *Coumarine, *Linalool, Zilverkleurig Glanspoeder, Synthetische Fluorflogopiet, Titanium Dioxide, Kleurstof 14700 (CI 14700), Kleurstof 17200, Kleurstof 45410 (CI 45410)
Lush Twilight Bath Bomb kost €5,50 en is sinds 2010 onderdeel van het assortiment. Deze mooie, roze bath bomb heeft een reliëf van sterren en een maan, wat al aangeeft dat deze bath bomb zorgt voor ontspanning. En dat doet 'ie ook zeker! Deze bath bomb zit vol met heerlijke, rustgevende ingrediënten, zoals lavendelolie, benzoëhars en ylang ylang. De klassieke Twilight geur is hemels — een bloemige, zoete lavendelgeur. Deze bath bomb is heerlijk om te combineren met A French Kiss bubble bar, of Unicorn Horn bubble bar. En vergeet niet de andere Twilight producten!
Speel het filmpje af in 2160p kwaliteit en op volledig scherm voor de beste ervaring! Het filmpje speelt zich versneld af.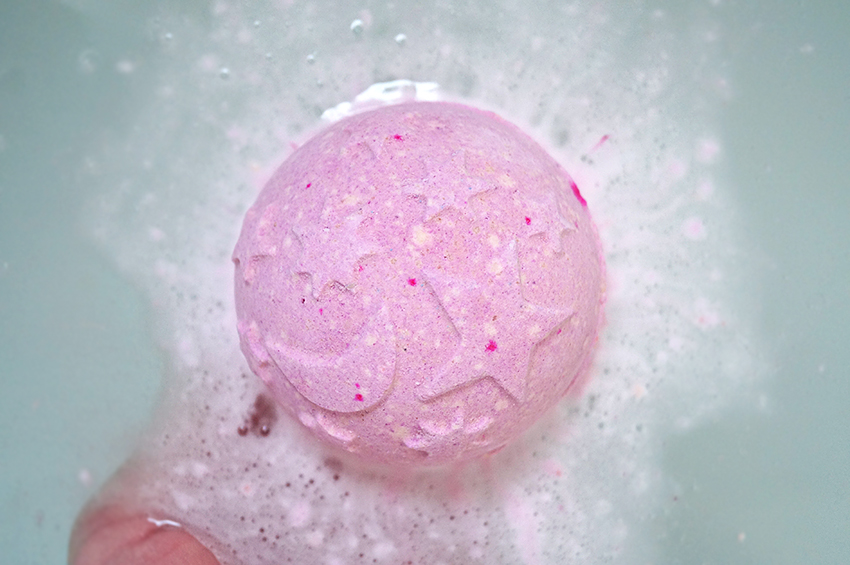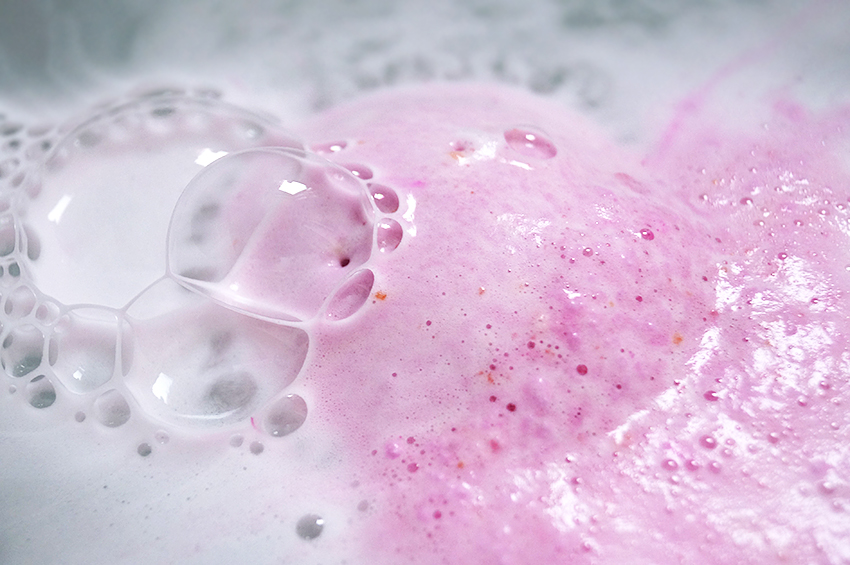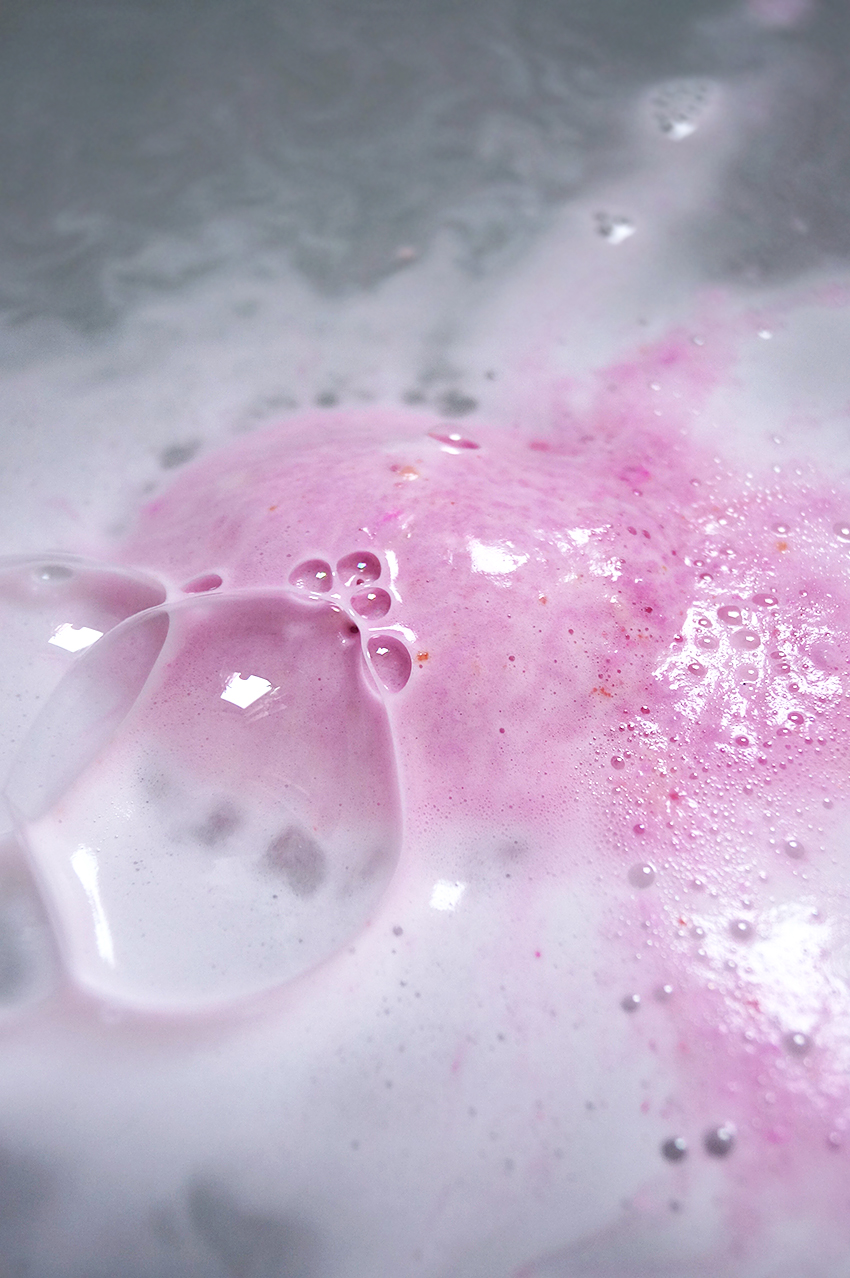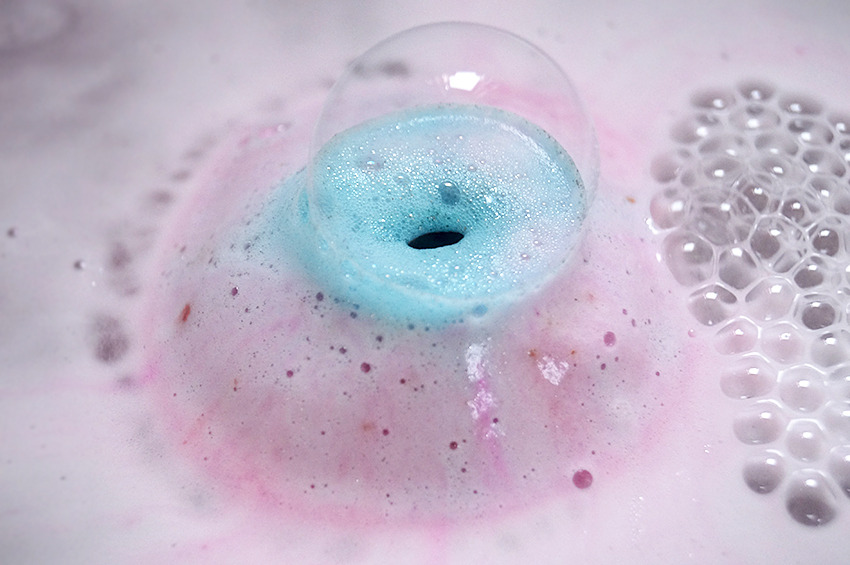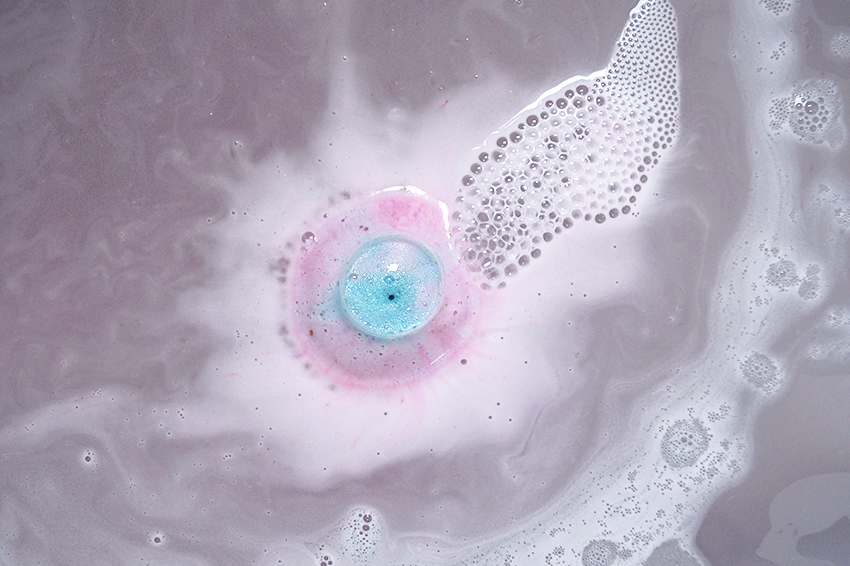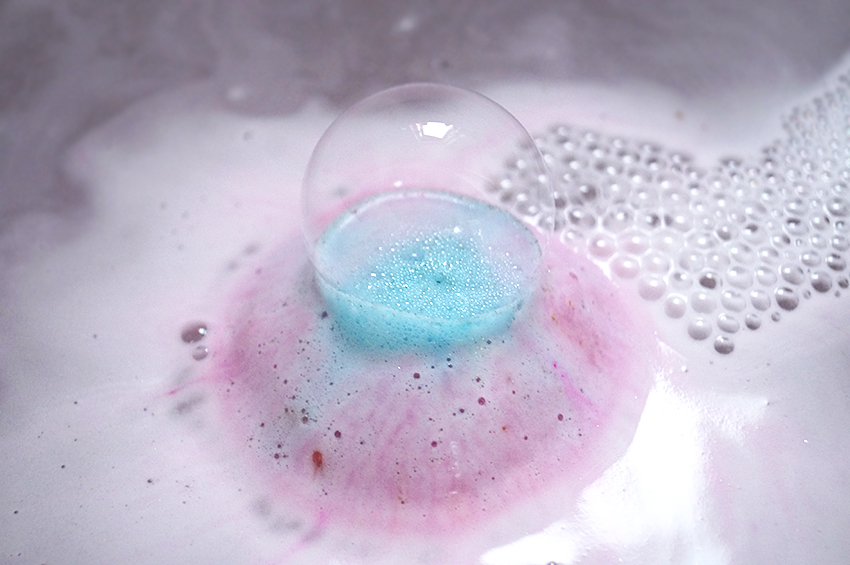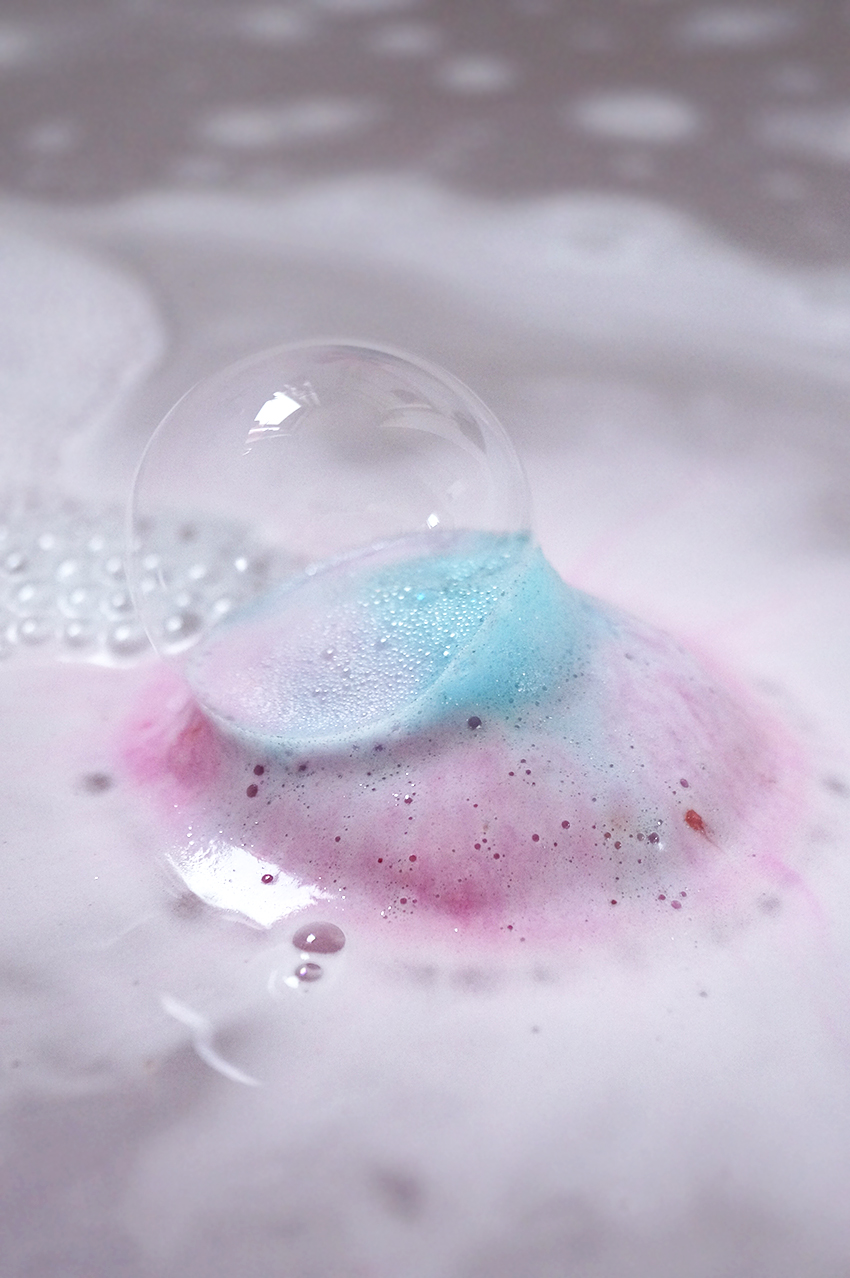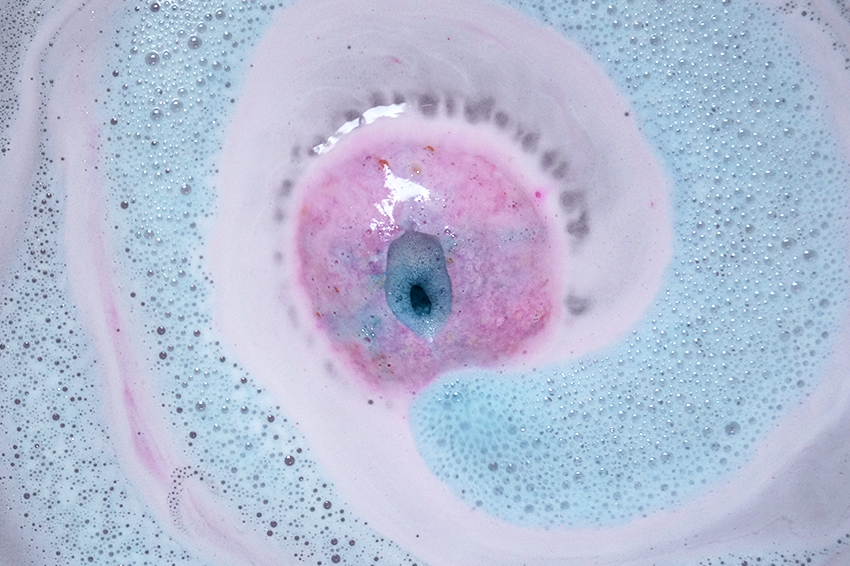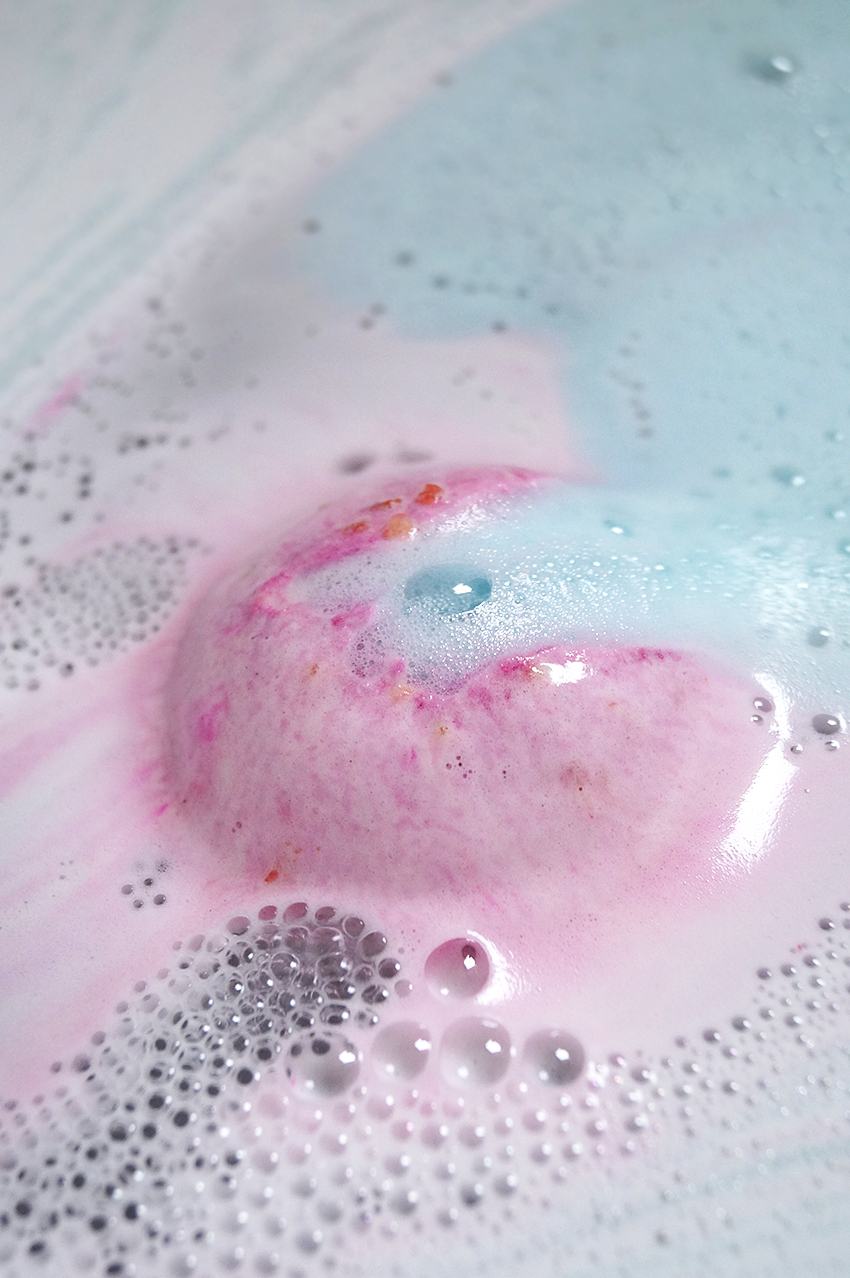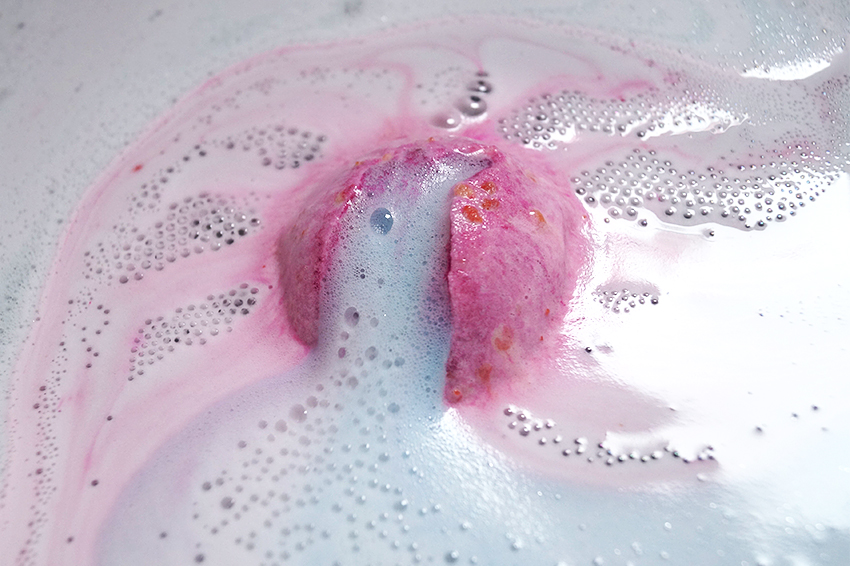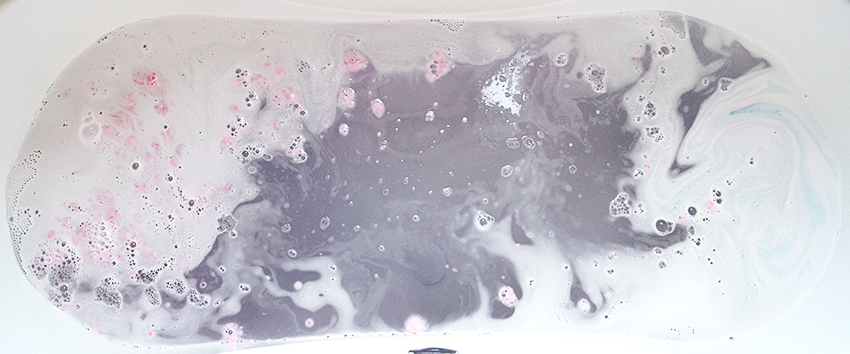 Mijn ervaring
Op de foto's lijkt het alsof er al vrij snel blauw uit de bath bomb kwam, maar in het echt viel dit best tegen. De eerste 5 minuten kwam er alleen roze van af, daarna spuwde hij felblauw uit. Precies zoals ik gewend ben van Twilight, alleen lijkt het alsof hij nu het water veel minder roze kleurde. In mijn beleving maakte hij het water altijd best roze 🤔 Hoe dan ook, er ontstaat een prachtig kleurenspel van blauw en roze die om elkaar heen dansen, terwijl de heerlijke geur je badkamer omtovert in Franse lavendelvelden. Qua bath art had ik iets meer kleur leuker gevonden, het eindkleurtje van het water was een beetje een domper. Het was héél lichtpaars, bijna doorzichtig, toen ik erin zat zag ik zelfs nog amper kleur. Een lekker roze bad had deze bath bomb nóg leuker gemaakt!
De geur was heerlijk aanwezig en het bad zorgde na afloop voor een zachte huid. Ik voelde me heerlijk relaxt en ontspannen — lavendel doet echt wonderen voor m'n gemoedsrust. Dit is echt een bath bomb die ik standaard in mijn stash heb, en die ook nóóit uit het assortiment mag gaan! Ik kan altijd enorm genieten wanneer ik deze bath bomb gebruik, het is dan ook écht een persoonlijke aanrader, vooral als je last heb van slapeloosheid, angsten of stress.

Lush Twilight Bath Bomb kost €5,50. Hij behoort tot de vaste collectie.
4 Responses to Review: Lush Twilight Bath Bomb