Review: Lush Groovy Kind of Love Bath Bomb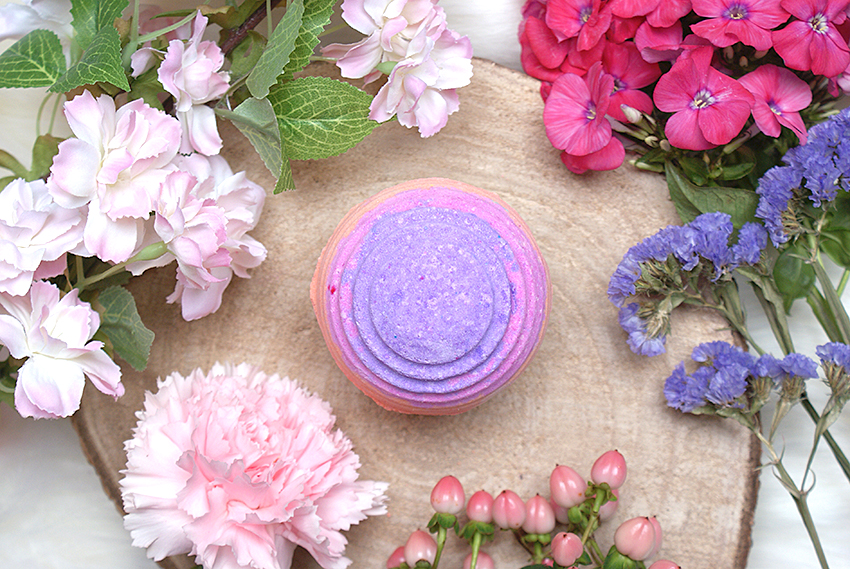 De kleurrijkste bath bomb uit de hele collectie, dat is duidelijk Groovy Kind of Love. Op een grijze dag is het ideaal om deze in bad te mikken, want de kleurtjes zullen je ongetwijfeld opvrolijken. Ik was al snel om toen ik Groovy Kind of Love zag, sterker nog, hij ging als eerste op m'n wishlist toen ik lucht kreeg van de 54 nieuwe bath bombs. Vandaag test ik hem voor je!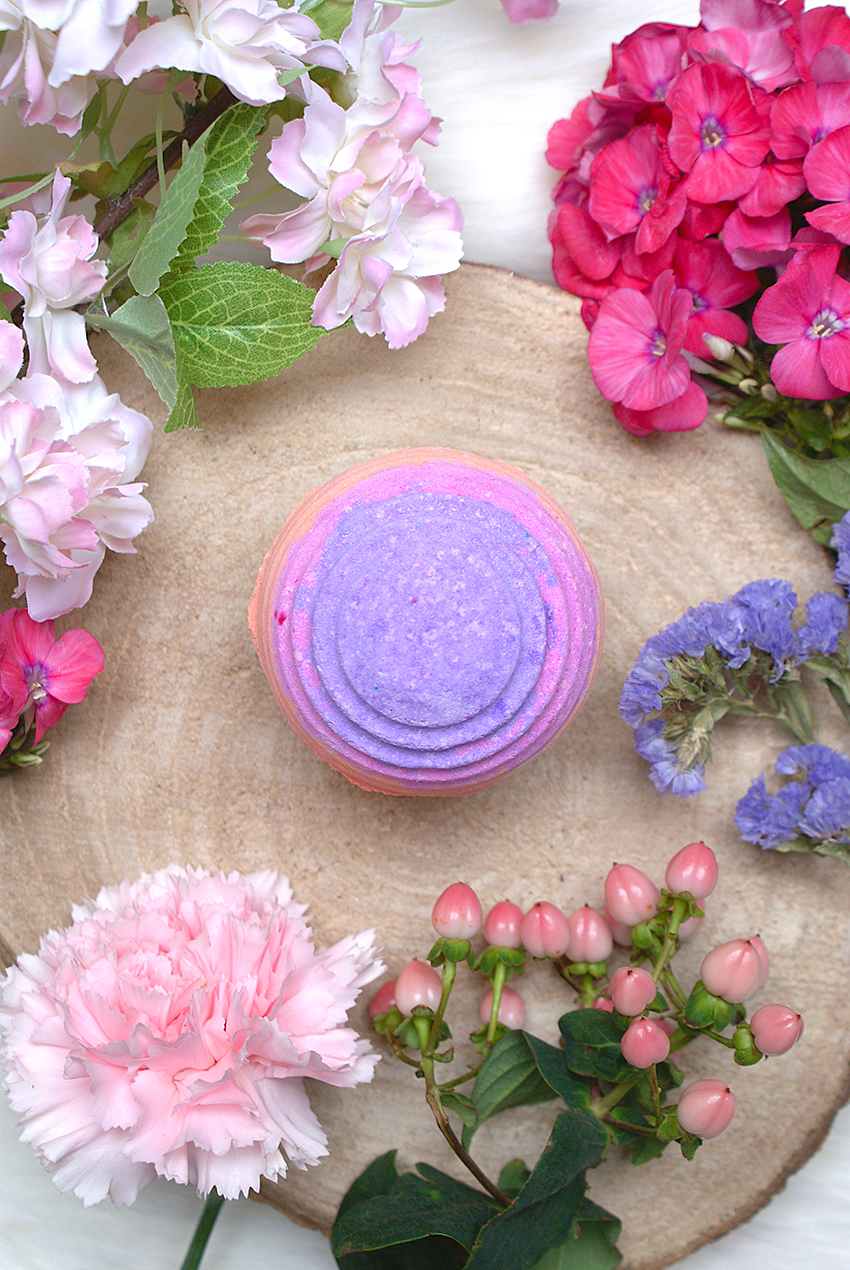 Wat is het?
Ingrediënten: Natrium Bicarbonaat (Sodium bicarbonate), Citroenzuur (Citric acid), Natrium Coco Sulfaat, Parfum, Rozenhoutolie (Aniba rosaeodora), Bergamotolie (Citrus aurantium bergamia), Ylang Ylang-olie (Cananga odorata), Water (Aqua), Propyleen Glycol, Dipropyleen Glycol, Benzyl Alcohol, *Limonene, *Linalool, Kleurstof 47005, Kleurstof 14700, Kleurstof 45350, Kleurstof 45410, Kleurstof 45410:1, Kleurstof 42090, Kleurstof 17200
Lush Groovy Kind of Love Bath Bomb kost €7,50 en is onderdeel van de tijdelijke Harajuku collectie, bestaande uit uiteenlopende 54 bath bombs. Vanaf het moment dat ik Groovy zag, wist ik dat ik hem wilde hebben. Al die mooie kleurtjes, ik was meteen verkocht. (Ja, dat ben ik al snel)
Bij binnenkomst was ik nog blijer, want ik vind hem heel erg naar Golden Wonder ruiken — heel warm, maar ook iets citrus-achtig. Toch schijnt hij niet hetzelfde te ruiken als Golden Wonder en als ik naar de ingrediëntenlijst kijk, klopt dat ook wel. Golden Wonder bevat sinaasappel en limoen, Groovy bevat rozenhout, bergamot en ylang ylang-olie. Nu is rozenhout warm en bergamot is citrus-achtig, dus de combinatie geeft een beetje hetzelfde effect als bij Golden Wonder — zoet met een warme ondergrond. Hij ruikt héérlijk. Ik heb hem expres niet meteen gebruikt zodat ik nog een paar dagen langer van de geur kon genieten.
Speel het filmpje af in 1080p kwaliteit en op volledig scherm voor de beste ervaring! Het filmpje speelt zich versneld af.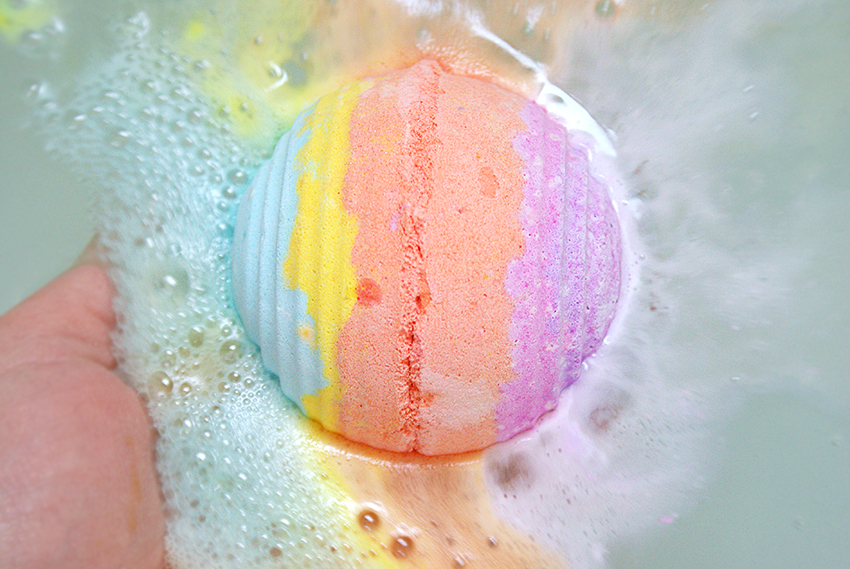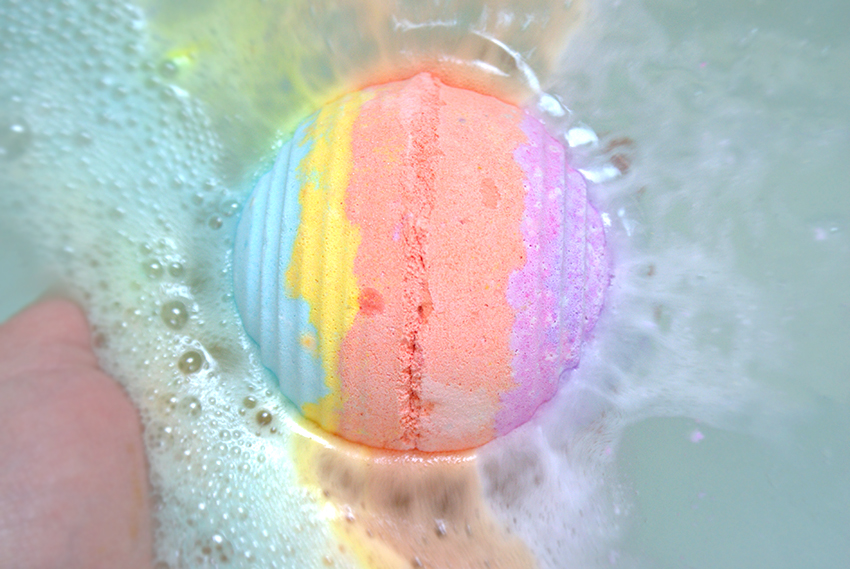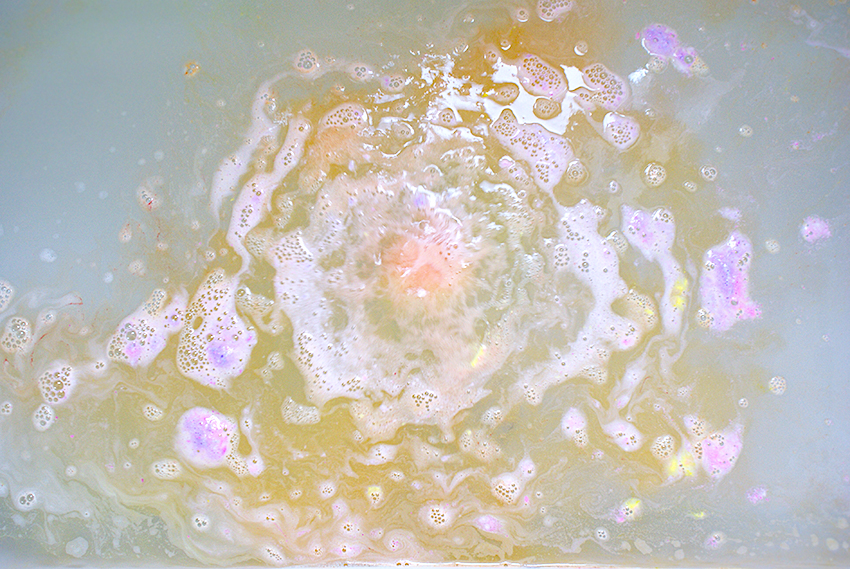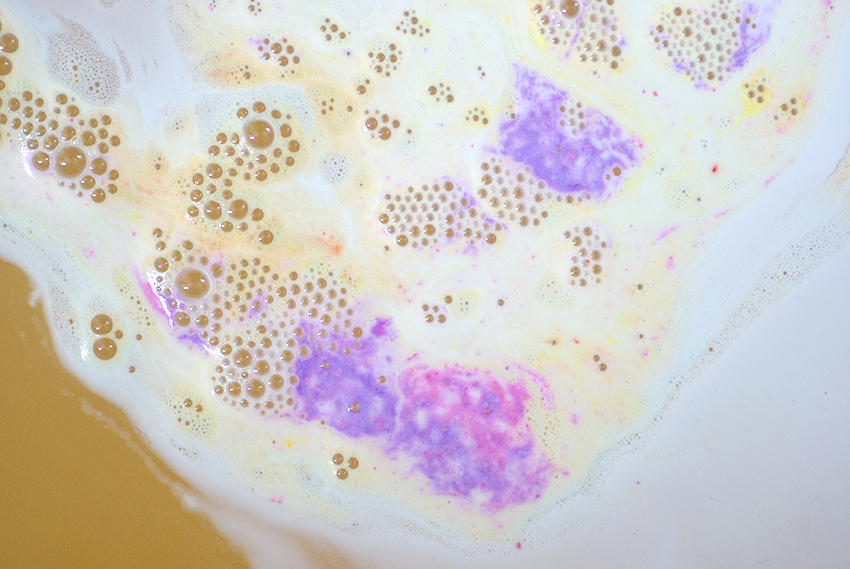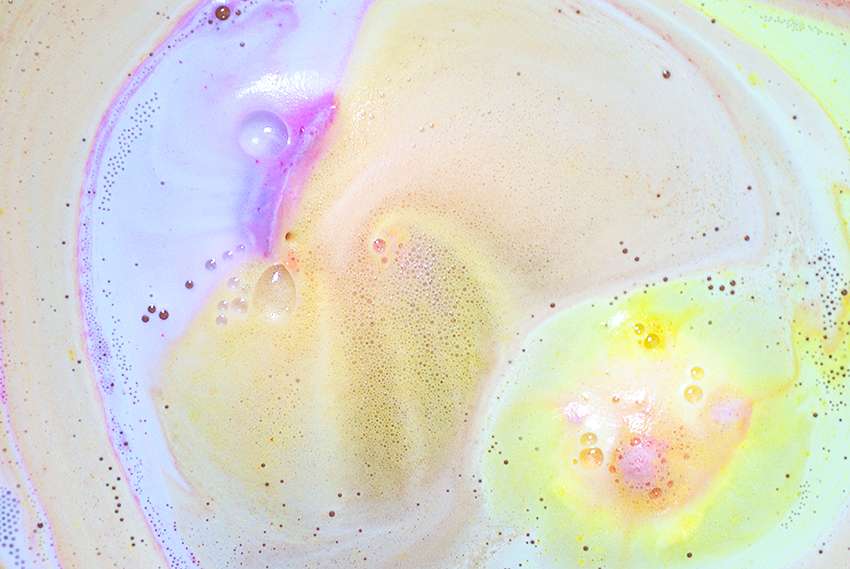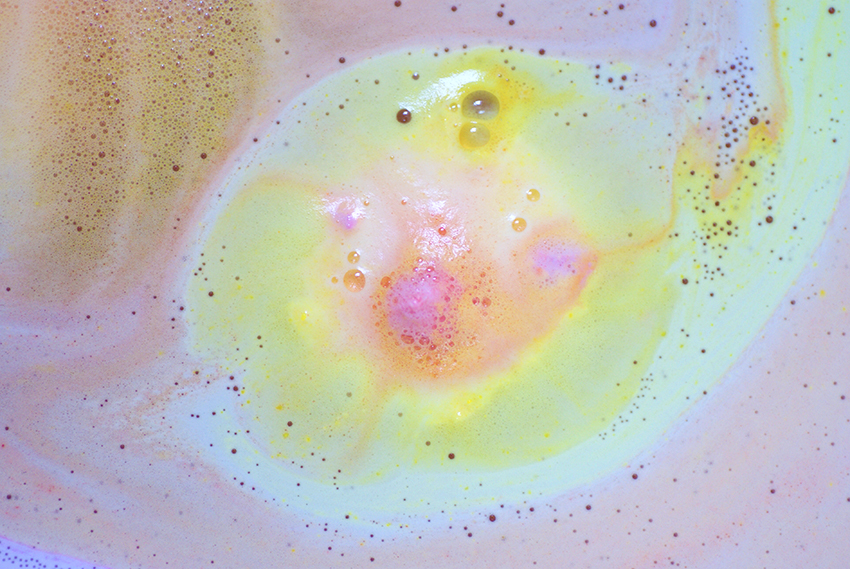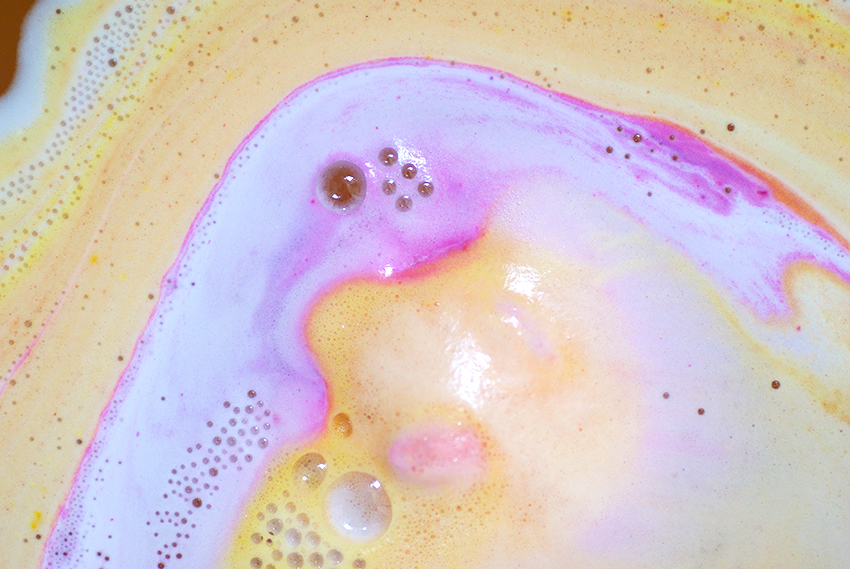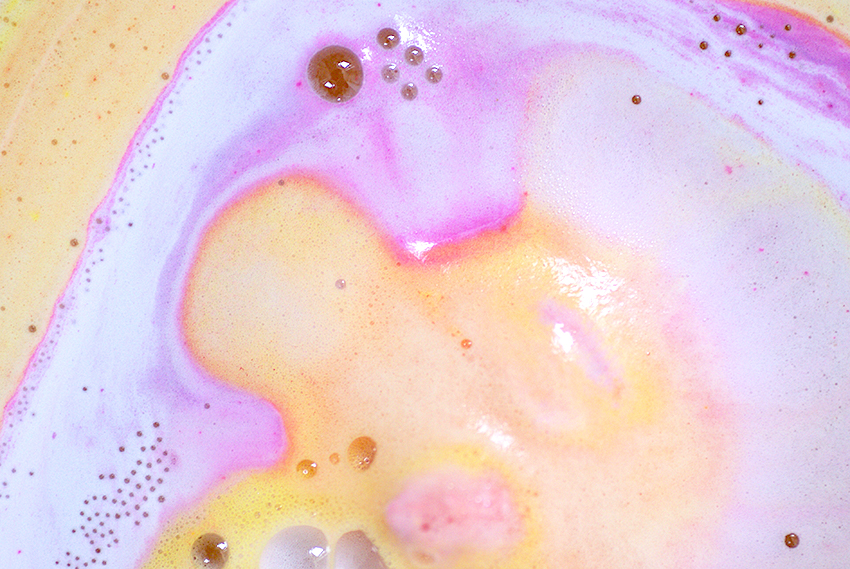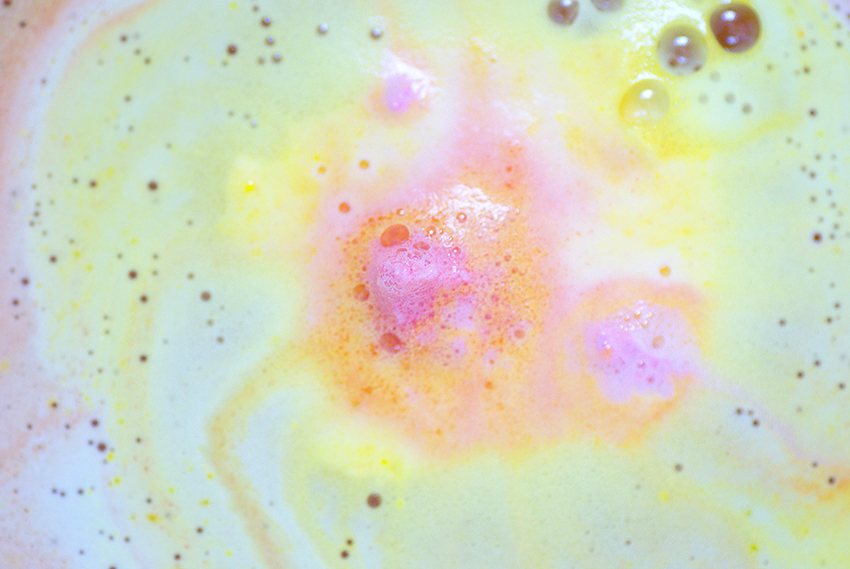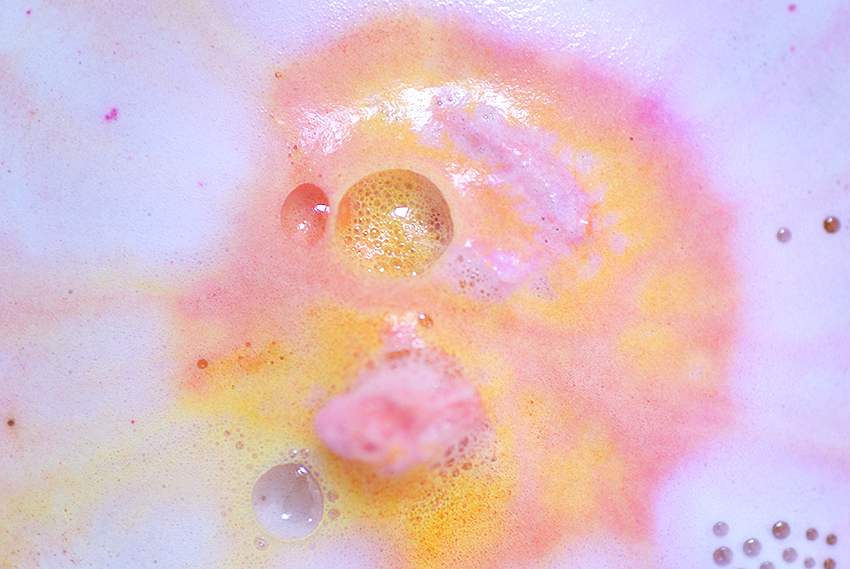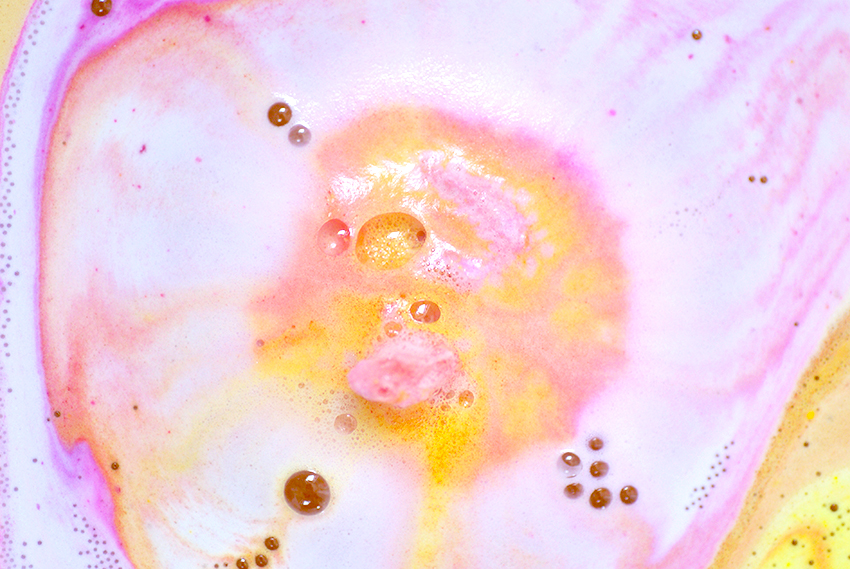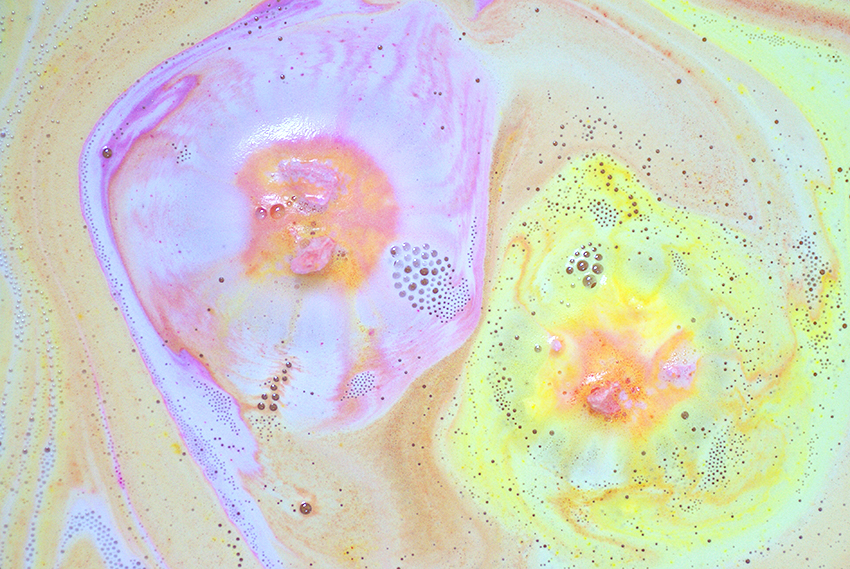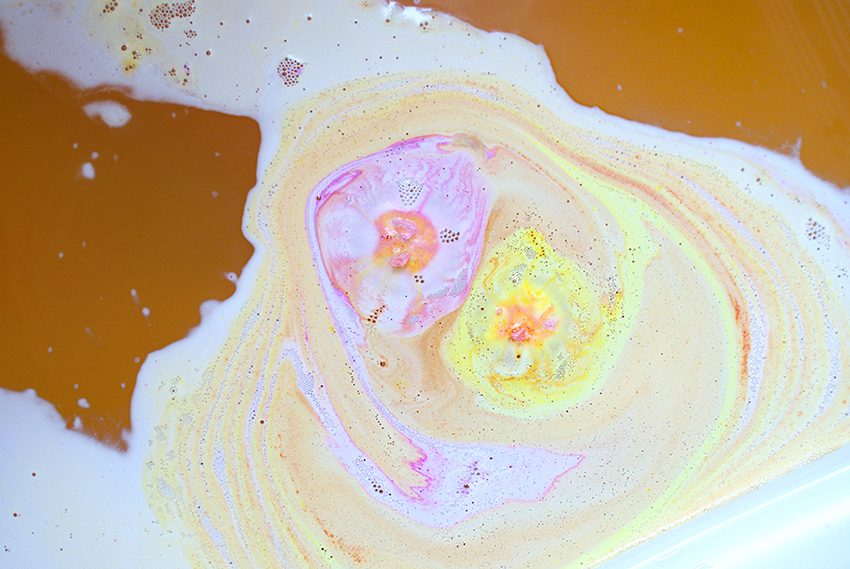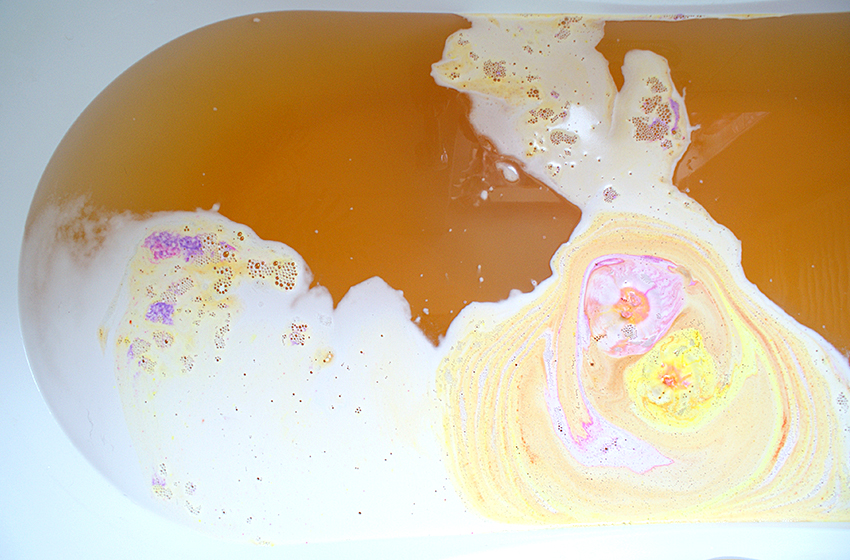 Mijn ervaring
Groovy begint meteen met allerlei kleurtjes uit te spuwen. Lichtblauw, geel, oranje, paars, roze. Hier en daar drijven wat vlokken met gekleurd schuim over het oppervlakte, terwijl het kleur van het water steeds meer oranje wordt. De bath bomb blijft op één dezelfde plek in het begin, en spint en tolt als een malle net onder de oppervlakte.
Als de kern is bereikt, komt hij aan de oppervlakte tevoorschijn en bruist hij heel langzaam op, al draaiend. Geel en oranje zijn wel echt de dominante kleuren in deze bath bomb. Op het einde komt er nog wat roze en geel uit de bath bomb, hier doet hij zeker 5 minuten over.
Zodra het hele spektakel over is, houd je een sinaasappel-oranje bad over met hier en daar wat schuim op de oppervlakte, wat uiteindelijk oplost in het water.
Hoewel ik hem niet verkeerd vind, had ik er toch iets anders van verwacht. Maar als je zou vragen wat precies, dan zou ik geen idee hebben. Ik denk dat ik meer regenboog had verwacht, ofzo. Hij is totaal niet verkeerd, zeker niet wat betreft de kleuren. De geur is echter wel jammer, want eenmaal in het water vond ik hem, net als Geode, erg naar potloden ruiken. De overeenkomst tussen deze beide bath bombs is het ingrediënt bergamot, dus ik vraag me af of ik bergamot dan niet gewoon naar houten potloden vind ruiken.
De geur bleef echter wel lang hangen, na een uurtje stapte ik de badkamer in, en toen rook het er nog naar potloden bergamot en bloemen.
Ik zou het persoonlijk zelf niet opnieuw kopen, vanwege de geur. Het is een prima bath bomb, ik heb slechtere gehad (looking at you, Lucky Cat) maar ook zeker betere. Ik vond hem vóór hij het bad in ging, toch lekkerder ruiken.

Lush Groovy Kind of Love Bath Bomb kost €7,50. Hij behoort tot de tijdelijke Harajuku collectie.
4 Responses to Review: Lush Groovy Kind of Love Bath Bomb