Review: Lush Turmeric Latte Shower Gel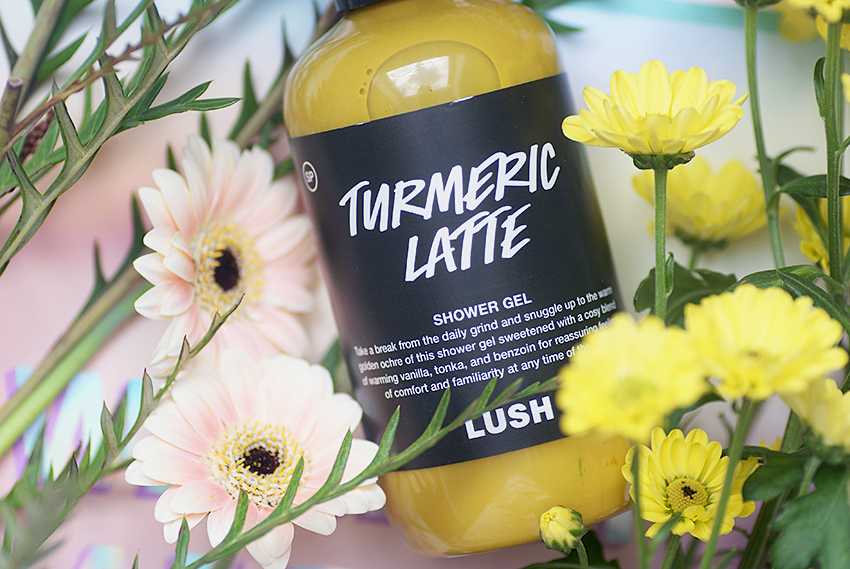 Vandaag is het de beurt aan de laatste douchegel van de Community Favourites. Turmeric Latte is gebaseerd op de Turmeric Latte Bath Bomb — eentje die ik echt heerlijk vond. Ik had alleen geen idee wat ik moest verwachten van deze douchegel variant, dus het was een verrassing wat ik ervan zou vinden. Op social media las ik al uiteenlopende meningen erover, dus ik kon niet wachten om hem zelf te testen. Inmiddels heb ik dat uitvoerig gedaan, en vandaag lees je alles over deze douchegel!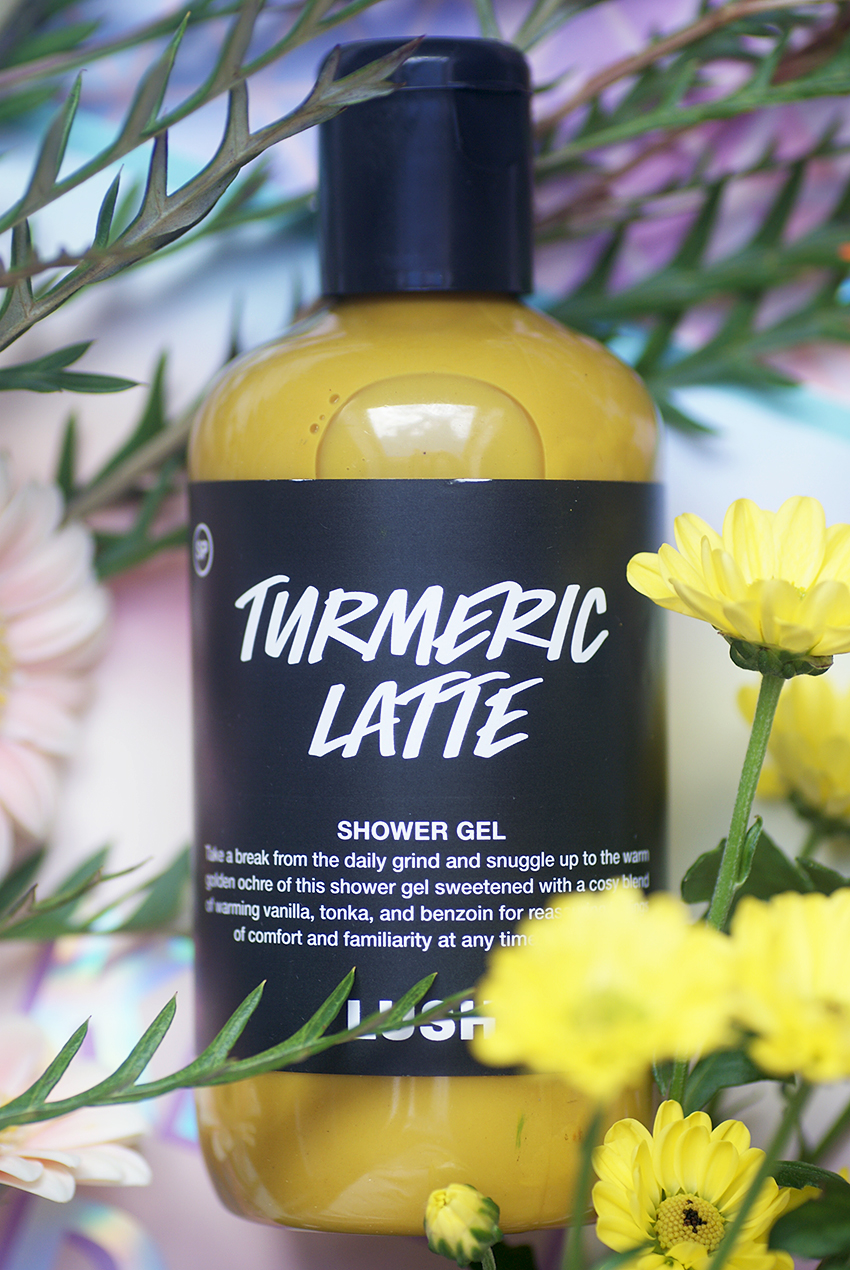 Wat is het?
Lush Turmeric Latte Shower Gel kost €20,00 voor 260 gram en is onderdeel van de Community Favourites — tijdelijke online favorieten. Hij is, net als de anderen, gebaseerd op Turmeric Latte Bath Bomb, een bath bomb van de Harajuku range met een winterse, kruidige geur. Best een verademing gezien alle andere bath bombs, die toch al snel bloemig, zoet of citrusachtig ruiken. Hij is samen met Goddess de duurste van de nieuwe douchegels, ze zijn beide 20 euro per fles.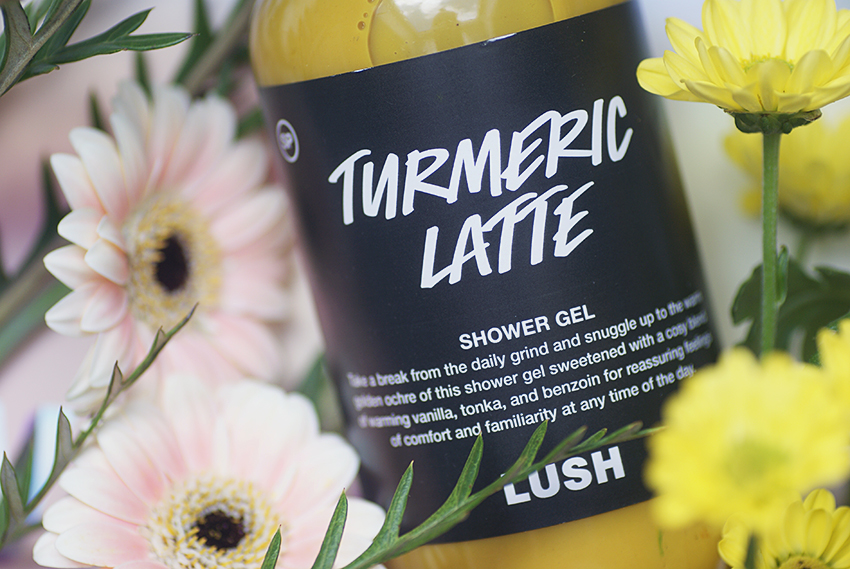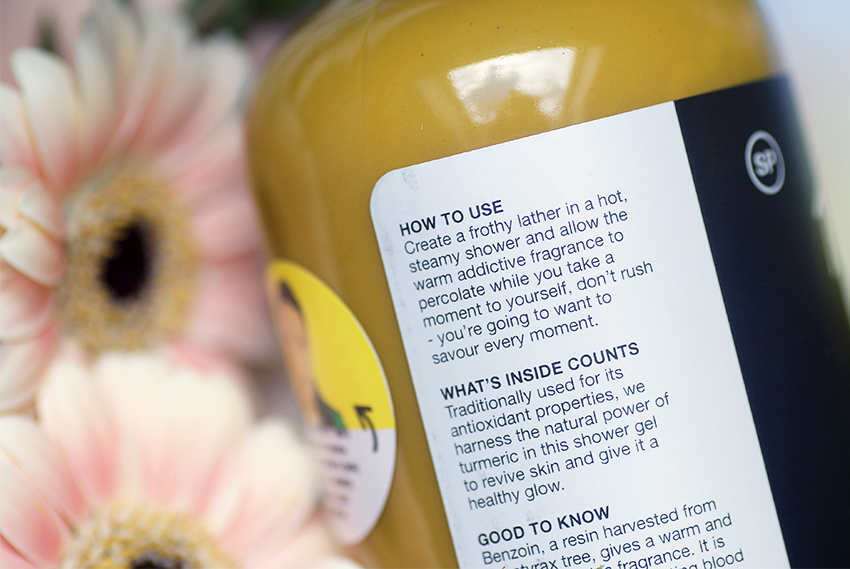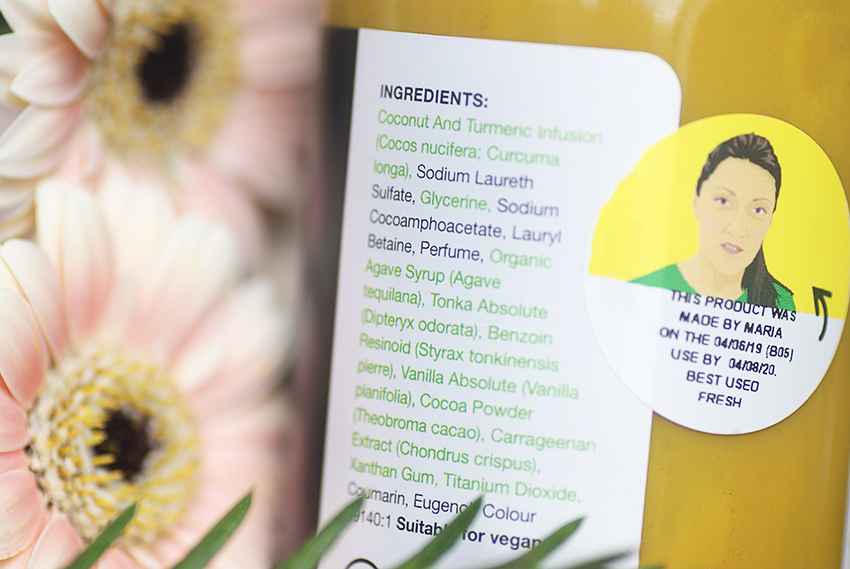 Wat zit erin?
Ingrediënten: Kokos en Kurkuma-infusie (Cocos nucifera; Curcuma longa), Natrium Laureth Sulfaat, Glycerine, Natrium Cocoamfoacetaat, Laurylbetaïne, Parfum, Biologische Agavesiroop, Tonka Absolue (Dipteryx odorata), Benzoëhars (Styrax tonkinensis), Vanille Absolue, Cacaopoeder (Theobroma cacao), Carrageenextract, Xanthaangom, Titanium Dioxide, Coumarine, Eugenol, Kleurstof 19140:1(CI 19140:1)
Turmeric Latte bevat als hoofdingrediënt kokos-infusie en kurkuma-infusie, samen zorgen ze voor een tropische en kruidige mix. Agavesiroop werkt ontstekingsremmend, net als absolue tonka, die tevens een vanille-achtige geur heeft. Benzoëhars reinigt de huid en kalmeert deze. Vanille heeft behalve een goddelijke geur ook een verzachtende en antibacteriële werking op de huid. Cacaopoeder maakt de huid lekker zacht. En dan hebben we nog carrageen extract, welke de huid ook zacht maakt.
Ik ben totaal geen fan van kurkuma, maar de bath bomb viel mij alles mee — kruidig, warm en zoet. Ik had dus goede hoop voor deze douchegel, maar helaas — misschien is Turmeric Latte wel de douchegel die ik het minst lekker vind van alle nieuwe, limited douchegels. Turmeric Latte is erg kruidig, maar op een flauwe manier. Het geeft me inderdaad een beetje zo'n kruidige koffie idee, koffie met veel melk. Behalve kruidig heeft hij ook echt wel een iets warme en zoete ondergrond, door de tonka en vanille. De benzoëhars moet een beetje als vanille ruiken, maar één van de ingrediënten zorgt ervoor dat Turmeric Latte een beetje naar wierrook ruikt, of misschien is hars-achtig een betere omschrijving. Ik vind kruidig ook weer nét niet op z'n plaats, snap je? Misschien is warm en houtachtig beter. Of misschien heb ik gewoon een cursus geur-omschrijven nodig.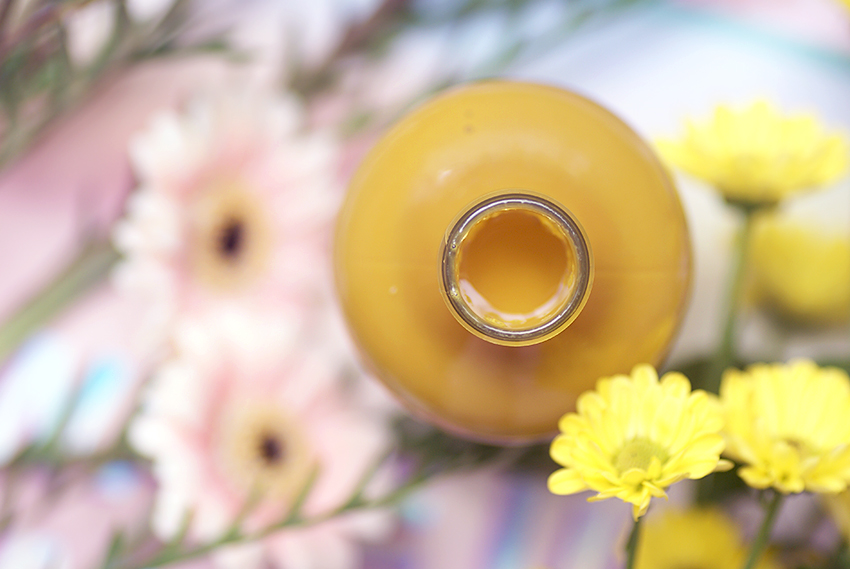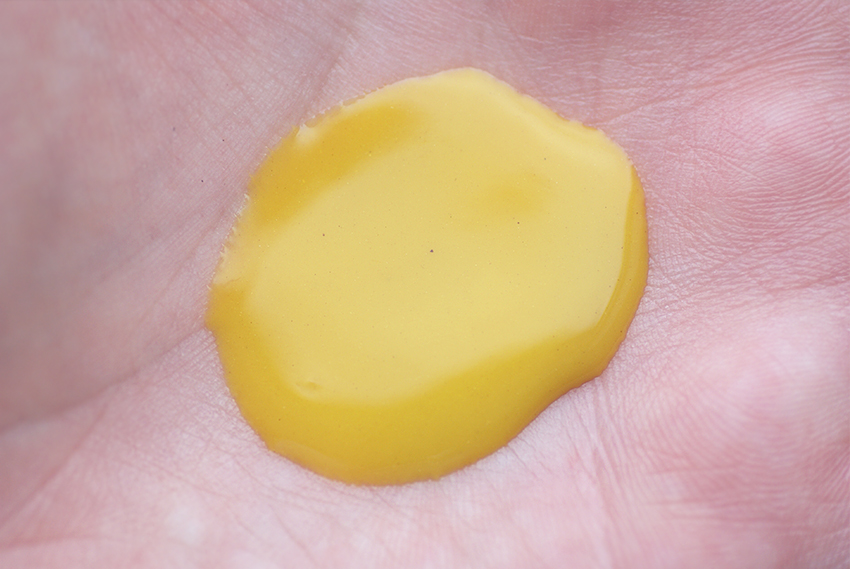 Mijn ervaring
Turmeric Latte heeft een felgekleurde substantie, die wederom doet denken aan een shower cream. Wat betreft de kleur ben ik er nog niet over uit wat ik ervan vind, aan de nee kant vind ik het wel een tof kleurtje, aan de andere kant vind ik het een gore kleur. Hij past wel precies bij de geur, dat dan weer wel. Onder de douche schuimt 'ie goed op en smeert hij heerlijk in. De warme, kruidige geur laat zich goed ruiken en is, in tegenstelling tot sommige douchegels, exact dezelfde geur als in de fles. Helaas. Misschien dat 'ie net als Guardians of the Forest iets anders zou ruiken onder het gemalen water, maar helaas. Ik vind het echt een flauwe, stoffige geur. Wat ik ook probeer, ik vind hem gewoon niet lekker.
Na afloop is de geur nog zeer goed terug te ruiken op de huid, ook heeft m'n huid weer dezelfde prachtige glow die de andere douchegels ook geven. M'n huid is ietsje zachter en iets minder droog. Het is jammer dat ik de geur niks vind, maar hopelijk kan ik iemand anders er blij mee maken.

Lush Turmeric Latte Shower Gel kost €20,00 en bevat 260 gram. Hij behoort tot de vaste collectie.
3 Responses to Review: Lush Turmeric Latte Shower Gel