Review: Lush Luxury Lush Pud Bath Bomb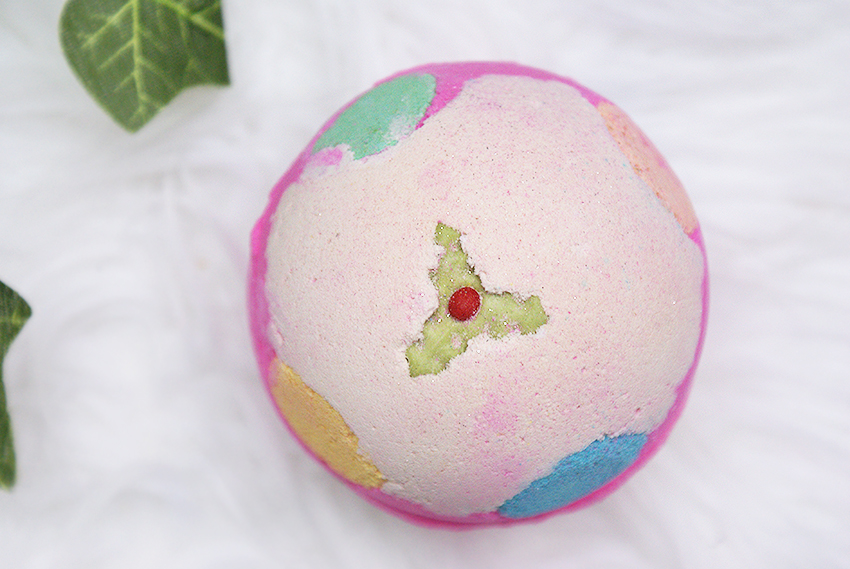 Tijdens de Lush sale heb ik weer flink wat bath bombs kunnen inslaan. Ik kocht twee van iedere bath bomb, maar ik heb nu zo'n spijt dat ik er hier geen twintig van heb gekocht! Hoewel ik deze een aantal jaar geleden al eens had, kwam ik er van de week achter hoe enorm leuk hij eigenlijk is. Ik ga je vandaag voorstellen aan hem, dus lees je mee?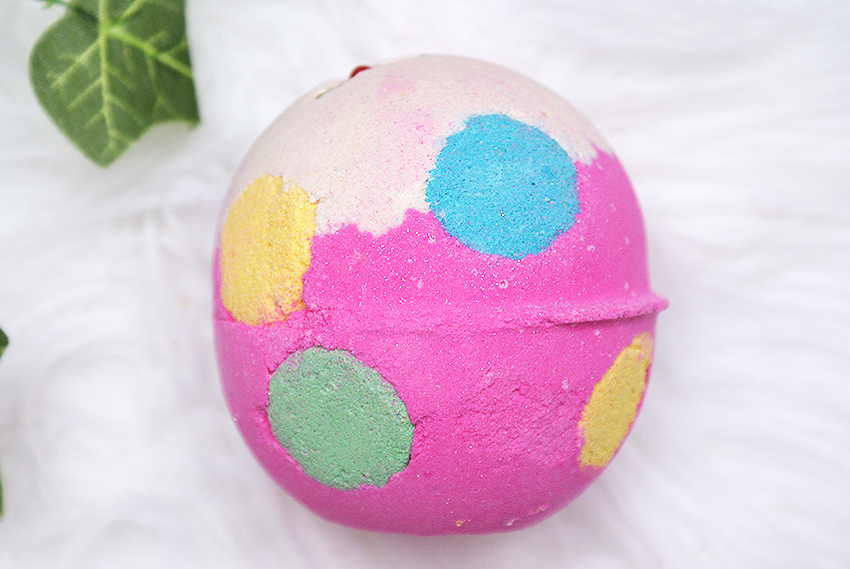 Lush Luxury Lush Pud Bath Bomb kost €6,50 en is onderdeel van de Kerstcollectie. Hij zit al sinds 2013 in het assortiment! Ik kocht hem in de sale voor €3,25 — je zou wellicht nog kunnen in de winkels kunnen kijken of ze er nog zijn.
Luxury Lush Pud heeft normaliter de geur van Sleepy / Twilight, maar het schijnt dat hij dit jaar de geur van The Comforter heeft. Deze geur is geliefd onder veel Lushies, en hoewel ik niet van sterke zoete geuren houd, vind ik deze echt heel lekker! De geur is heel warm en bessenzoet, maar niet misselijkmakend zoet. Ik zou echt willen dat hier meer producten van waren! (Behalve The Comforter bubble bar). Als ik had geweten dat hij zo lekker rook, had ik er zeker meer ingeslagen tijdens de sale. Hij ruikt naar een zoet, fruitig bessentoetje. Echt de moeite waard om deze eens te proberen!
Hij bevat lavendelolie, benzoëhars, tonka absolue, ylang ylang-olie en gardenia extract. Er zit een klein beetje parfum in.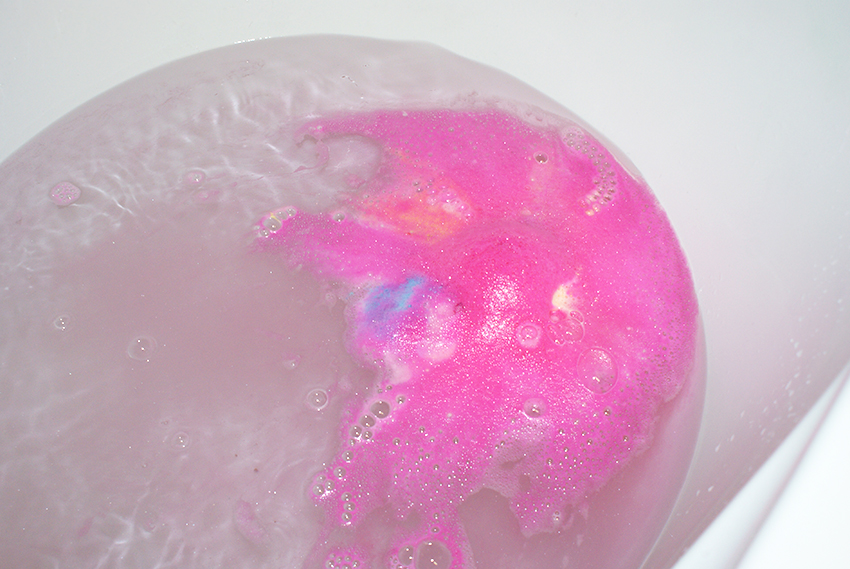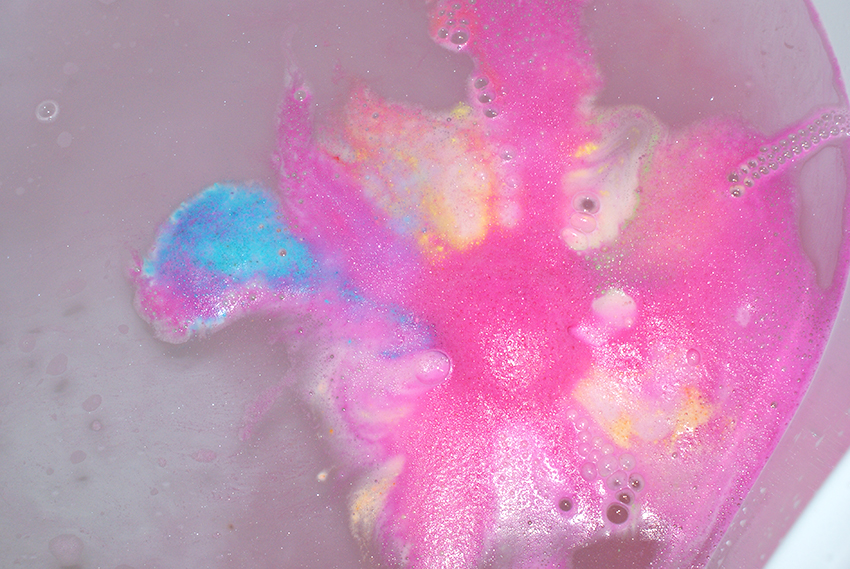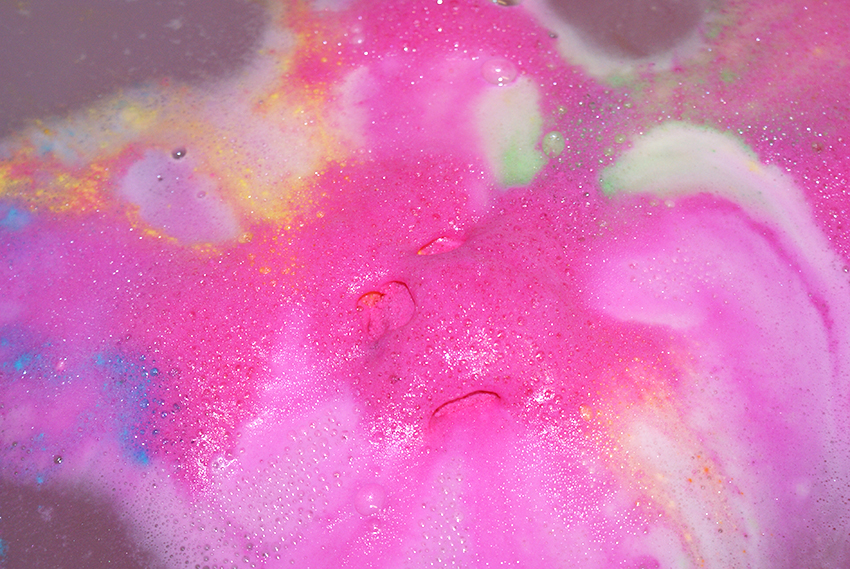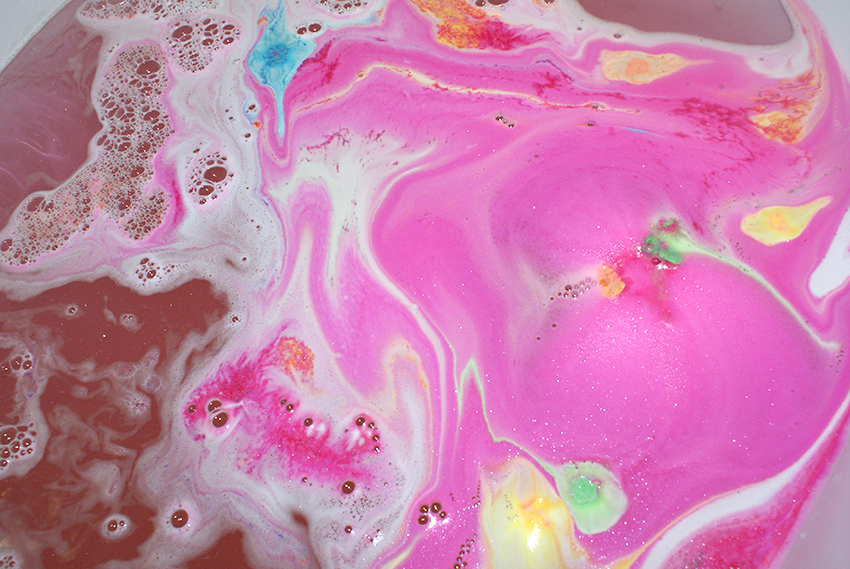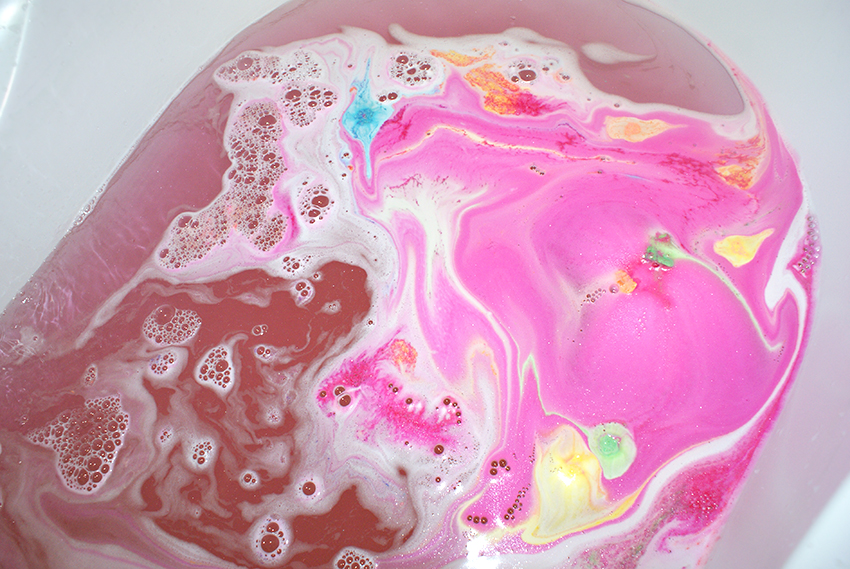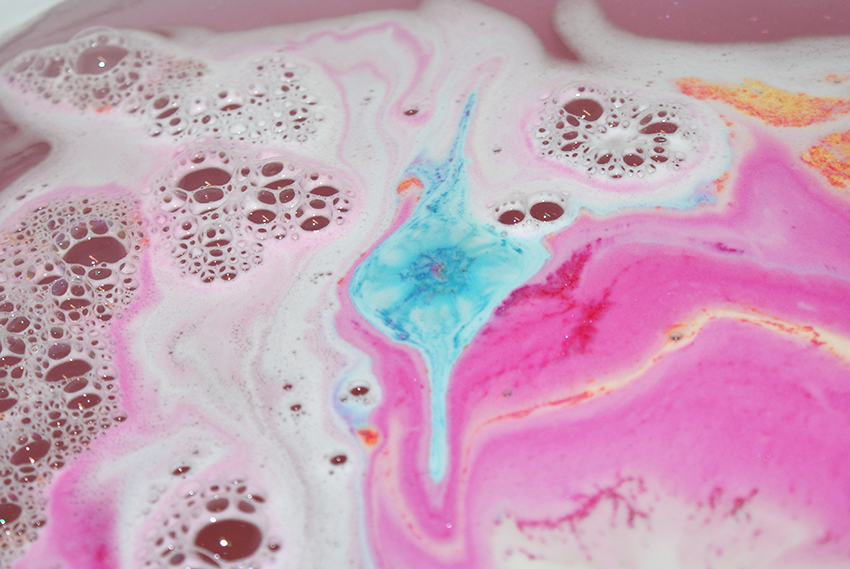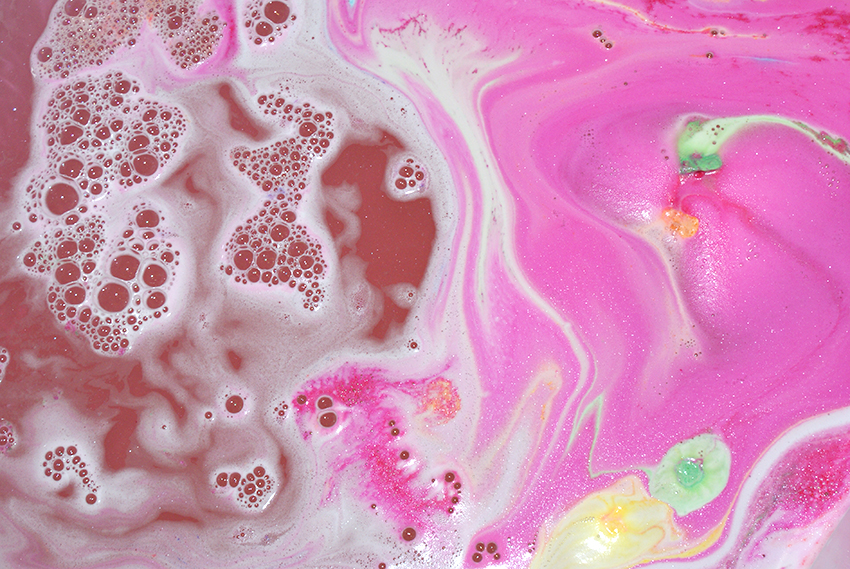 UHM, I KNOW RIGHT? Hoe mooi is deze bath bomb? Ik stond echt versteld, en dat terwijl ik hem een aantal jaar geleden ook al eens had gebruikt. Dit keer vind ik hem echter nog veel mooier — de kleuren zijn zo levendig en mooi. Het bad verandert in een prachtig kleurspektakel en de warme geur vult de hele badkamer. Het is een langzame bruiser, dus je hebt goed de tijd om alle kleuren te observeren. Telkens komt er weer een vrolijk kleurtje uit, geweldig! Het water wordt uiteindelijk een roze-ige kleur met veel glitters.
Wat mij betreft is dit echt een pareltje in de Kerstcollectie! Mijn favoriete bath bomb van Lush zal altijd Golden Wonder blijven, maar Luxury Lush Pud is een verdomd aardige vervanger. Heb je een bad? Dan moet je op z'n minst deze een keertje geprobeerd hebben! Je kunt hem nog proberen te scoren in de sale, en anders is het helaas wachten tot Kerst 2019. Ik verwacht dat hij dan wel weer in de Kerstcollectie zit


Lush Luxury Lush Pud kost €6,50 en is onderdeel van de Kerstcollectie.
7 Responses to Review: Lush Luxury Lush Pud Bath Bomb