Body sprays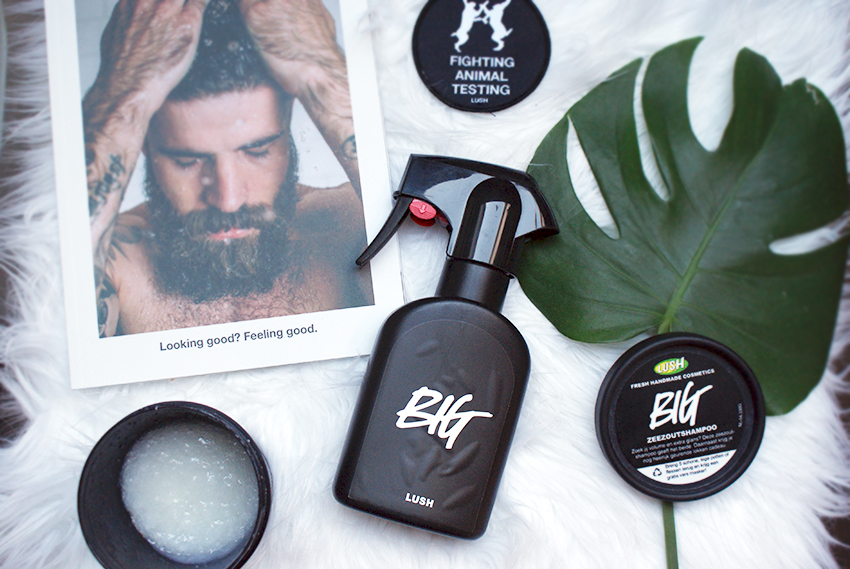 Big Shampoo is een shampoo die groot favoriet is hier. Ik gebruik hem niet dagelijks, omdat hij vrij grof is, maar wanneer ik hem gebruik is het echt een feestje onder de douche. En dat komt mede door de geur! Gelukkig heeft Lush gehoor gegeven aan onze gebeden, en kwamen ze met parfum, parfumolie en body sprays van een aantal populaire geuren. Hoewel ik ze het liefst allemaal wil, koos ik na lang twijfelen voor Big.
Ben je benieuwd of deze net zo lekker ruikt als Big shampoo? Lees dan verder.
Hoewel ik over drie weken zelf in Londen zit, baalde ik toch een beetje toen m'n vriend voor z'n werk naar Londen moest en ik niet mee kon. Hij zou in de buurt van Oxford Street zitten, waar natuurlijk ook de grootste Lush van de wereld zit. Maar liefst drie verdiepingen! Ik had natuurlijk al wat zitten hinten naar m'n vriend, dus toen hij zijn locatie stuurde en dat vlákbij Lush Oxford Street was, maakte m'n hart wel zestig sprongetjes. Hij vroeg wat ik nu echt heel graag wilde, wat je in Nederland niet kon krijgen. Dat waren natuurlijk op dat moment de body sprays! Ik gaf aan dat Rose Jam toch wel m'n favoriete geur van Lush is, en dat Twilight op nummer twee staat. Heeft 'ie ze allebei gekocht.. is dit de ware, of wat? :inlove:
Vandaag ga ik beide body sprays voor je reviewen!