Review: Lush Penguin Bomb Bomb Bath Bomb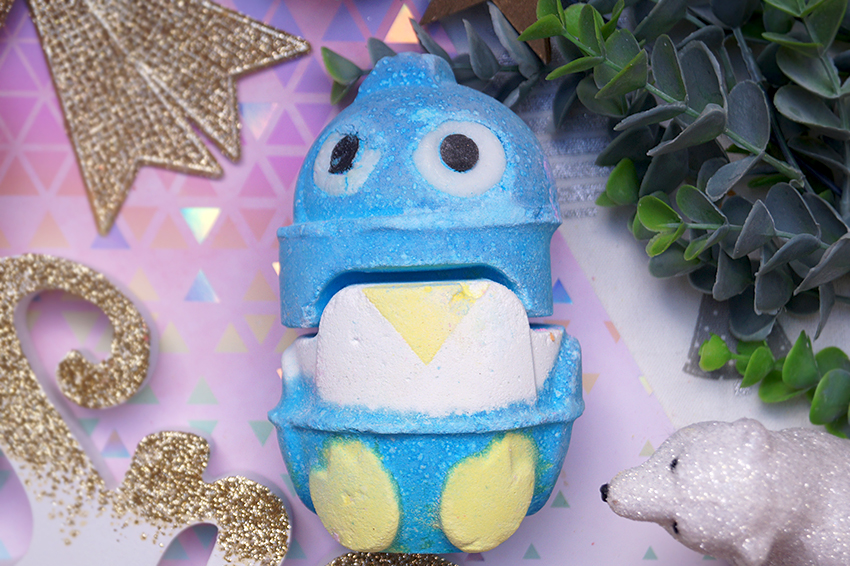 Laatst stond ik op het punt van huis te vertrekken, tot er opeens een DPD busje voor de deur stopte en mij een Lush pakket in m'n handen duwde. Ehm, ik zou toch zweren dat ik niets had besteld 🤔 Ik maakte hem open en er zaten een aantal producten in van de Kerst collectie, toegezonden door een lieve medewerker! Zooo lief. Één van die producten was deze grote, schattige Penguin bath bomb. Ik ben dól op 'dieren bath bombs', maar penguins zijn helemaal tof. Vandaag duiken de pinguïne en ik in bad, dus ben je benieuwd, lees dan verder.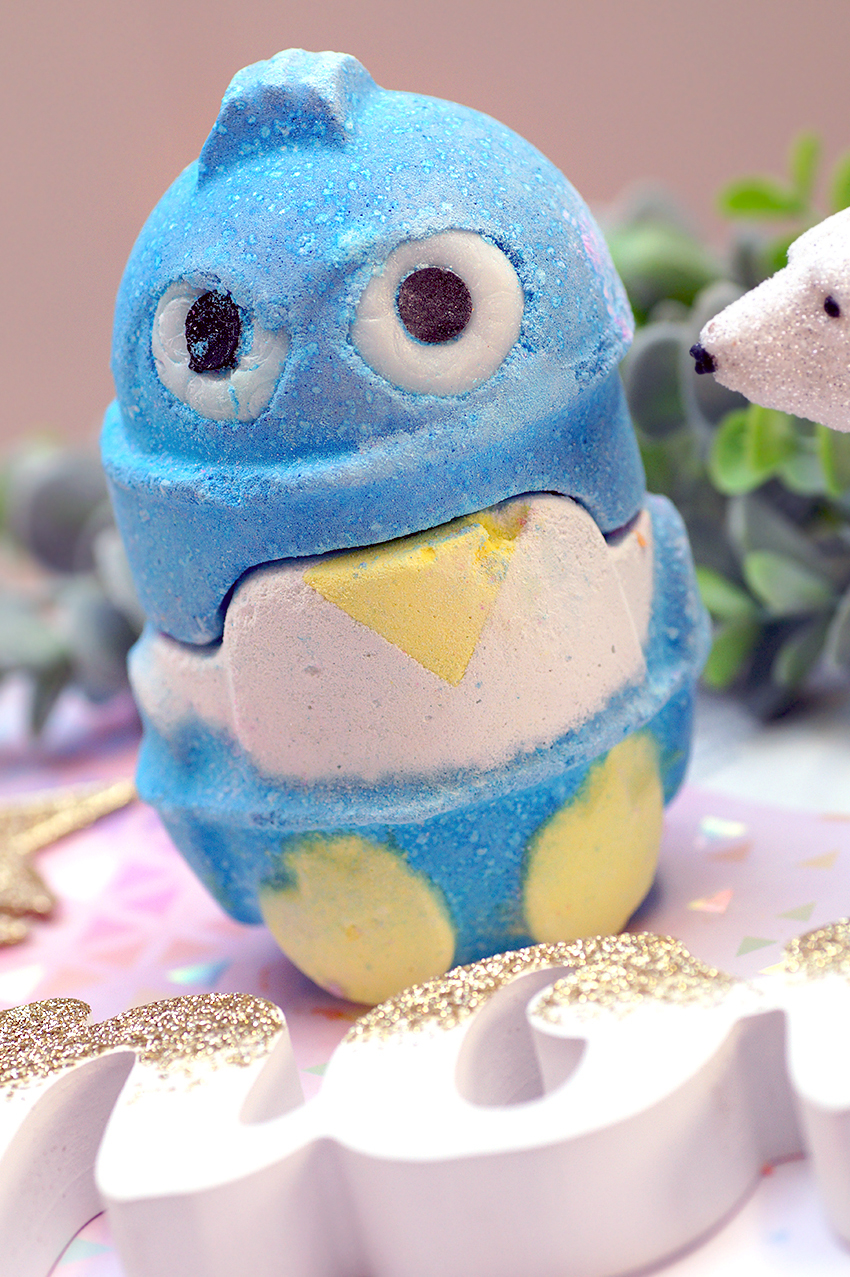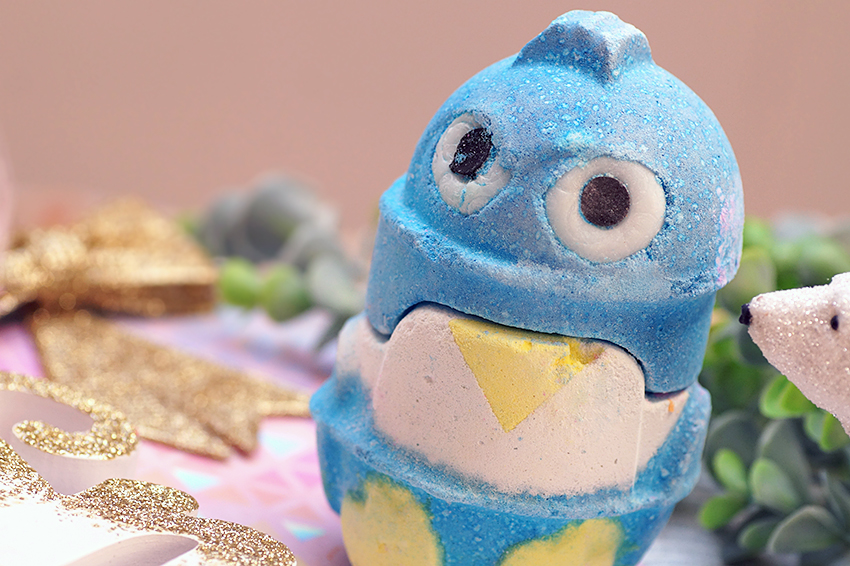 Wat is het?
Ingrediënten: Natrium Bicarbonaat (Sodium bicarbonate), Citroenzuur (Citric acid), Knettersnoep, Braziliaanse Sinaasappelolie (Citrus sinensis), Titanium Dioxide, Water (Aqua), Dipropyleen Glycol, Synthetische Fluorflogopiet, Tinoxide, *Limonene, Parfum, Kleurstof 42090, Kleurstof 47005:1, Snoepoogjes
Lush Penguin Bomb Bomb Bath Bomb kost €12,95 en is onderdeel van de Kerst collectie. Penguin is een twee-delige bath bomb, en dus ook makkelijk in twee keer te gebruiken, want iedere helft is net zo groot als een normale bath bomb. Er zijn nog twee andere varianten van deze bath bomb, namelijk Elf Bomb Bomb en Santa Bomb Bomb. Ik vind 'm er echt heel leuk uitzien! Verder bevat hij sinaasappelolie en knettersnoep.
De geur is fruitig, je ruikt duidelijk de sinaasappel. Het heeft een beetje een 'sinaasappelsnoepjes' geur, al heeft 'ie ook wel een iets poederige, bloemige ondergrond. Een erg lekkere geur, al is hij wel erg subtiel en zacht. Geen opvallende geur zoals veel andere Lush producten, dus. Ik geloof niet dat er andere producten met deze geur zijn.
Speel het filmpje af in 2160p kwaliteit en op volledig scherm voor de beste ervaring! Het filmpje speelt zich versneld af.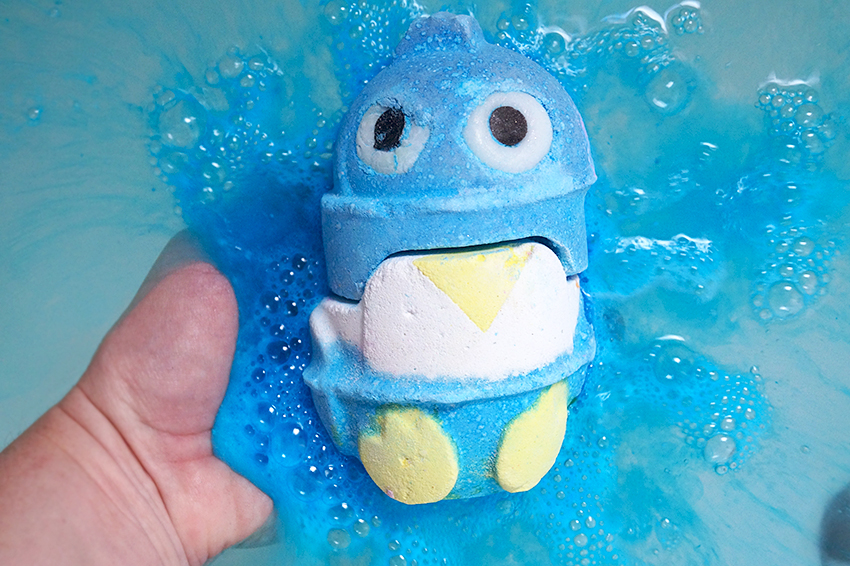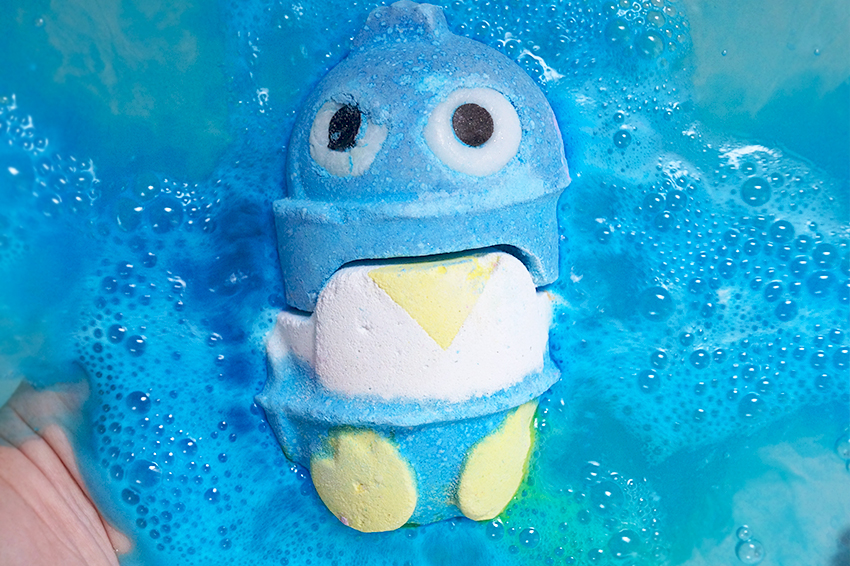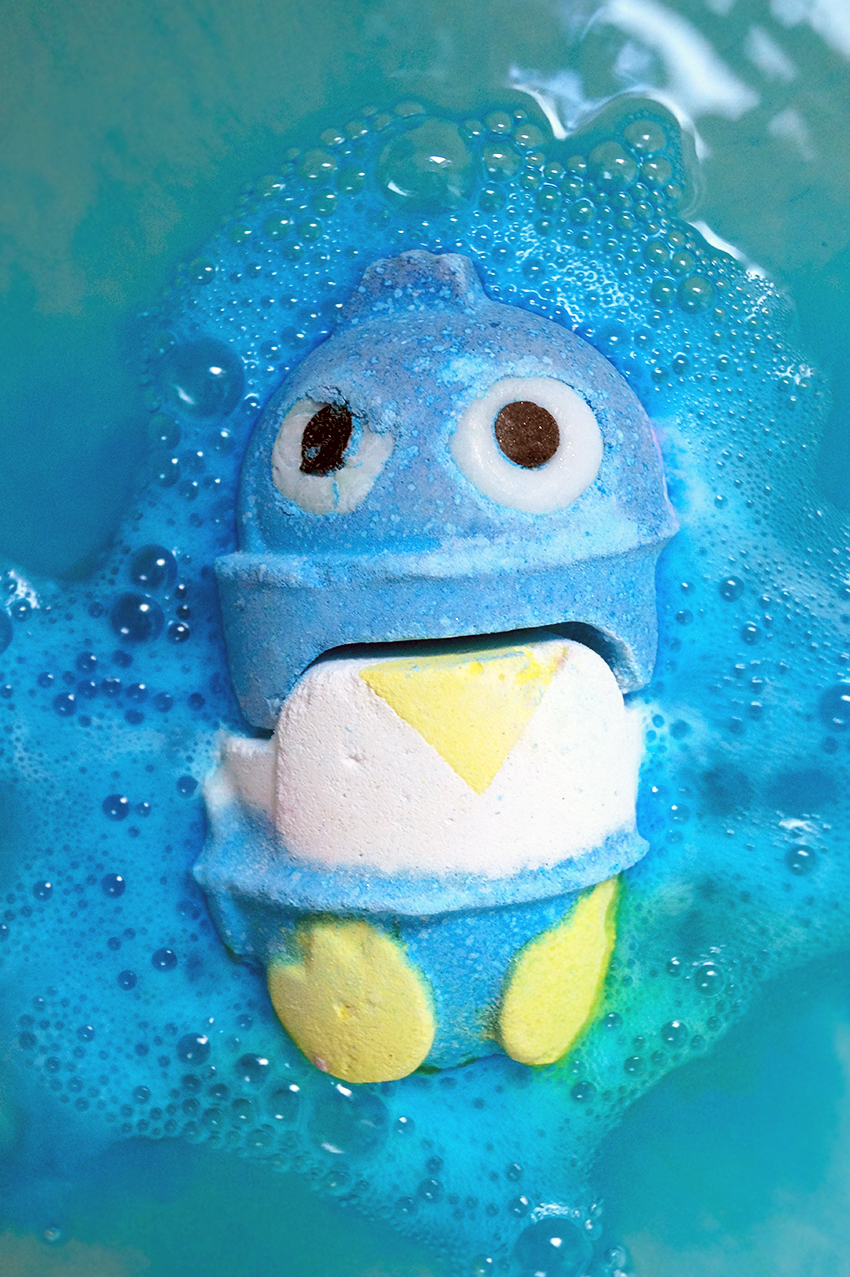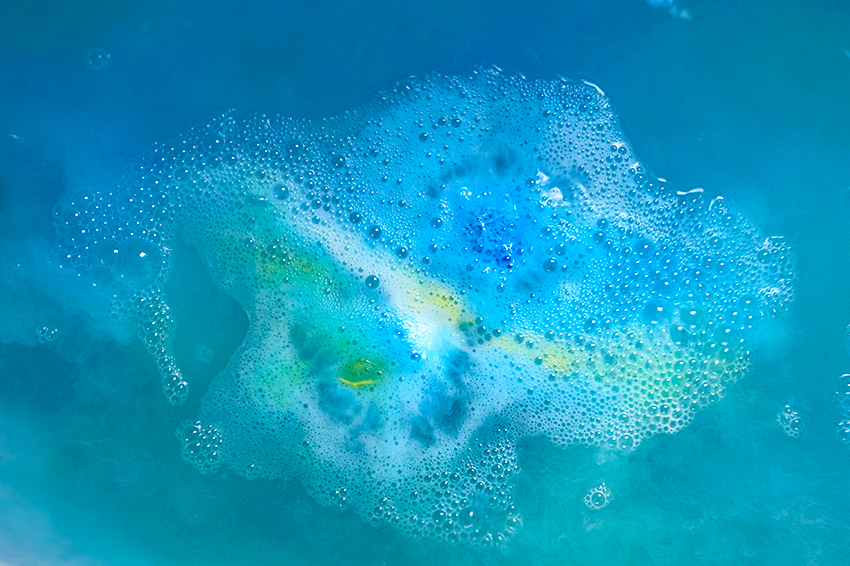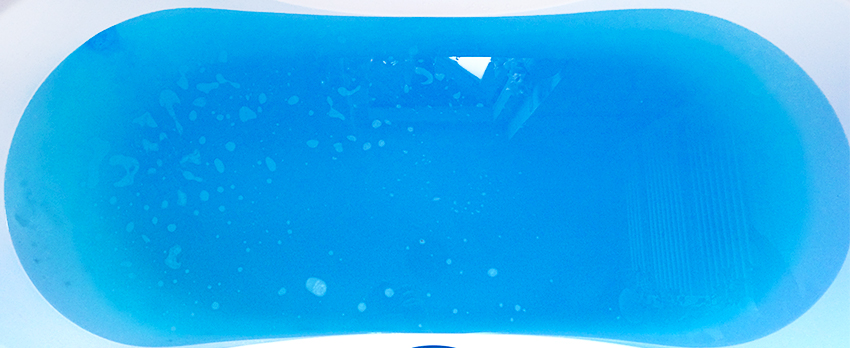 Mijn ervaring
Ja, héél weinig foto's, maar dat komt doordat er ook vrijwel geen bath art was. Er kwam veel, felgekleurd blauw van de Penguin af, en toen ik hem losliet begin hij enorm snel op te bruisen. Er komt wat geel van de bath bomb af, wat samen met het blauw opbruist en naar de bodem van het bad zinkt. Het water kleurt binnen enkele minuten een mooie, heldere blauwe tint, met enkele gouden glittertjes onder water. Erg mooi, maar een beetje bath art had ik stiekem ook wel leuk gevonden! Ik kon wel heel eventjes knettersnoep horen, maar dat was heel kort.
De geur was net zo aanwezig als de bath art: niet, dus. Heel soms rook ik een enkele, zoete geur voorbijkomen, maar dat was snel weer vervlogen. Het water was prachtig, maar de rest viel wel erg tegen, helaas. Ik had wel een erg zachte huid na afloop, dus dat valt dan wel weer mee. Maar dan nog, voor zo'n bedrag wil je toch wel iets meer, toch? Ik denk dat het water met één deel alsnog erg blauw gekleurd zal zijn — twee delen in bad doen geeft je niet meer geur of bath art, dus ik zou lekker één deel erin gooien. Ik zou hem niet zelf kopen, ik zou dan wellicht Elf of Santa proberen.

Lush Penguin Bomb Bomb Bath Bomb kost €12,95. Hij behoort tot de Kerst collectie.
4 Responses to Review: Lush Penguin Bomb Bomb Bath Bomb