Review: Lush Sparkly Pumpkin Bubble Bar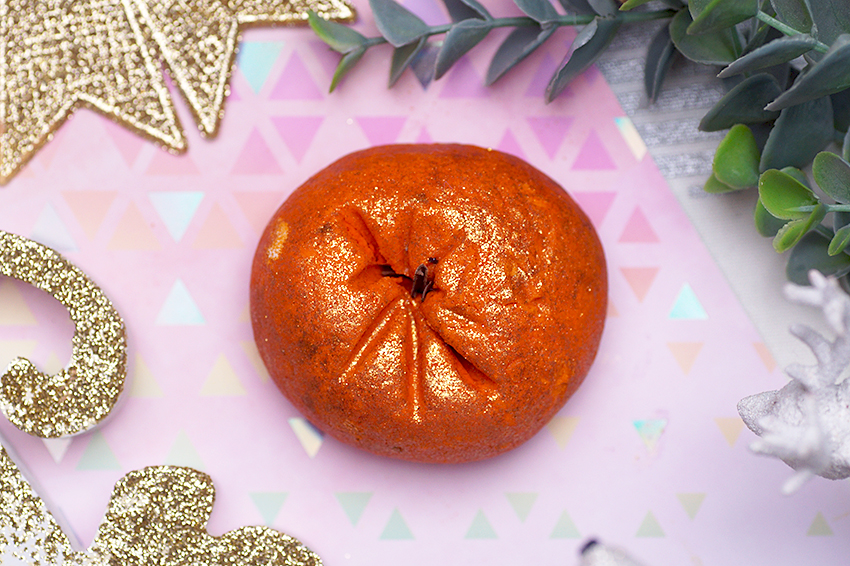 Het is het seizoen van pompoenen, spookverhalen, trick 'r treat, horrorfilms en… glitters. Want wat is een typische Halloween-bad nou zonder glitters? Dat moet Lush ook gedacht hebben, want ze kwamen dit jaar weer met Sparkly Pumpkin op de proppen. Sinds 2014 een klassieker in de Halloween-collectie, en vandaag laat ik je zien waarom. Lees maar mee!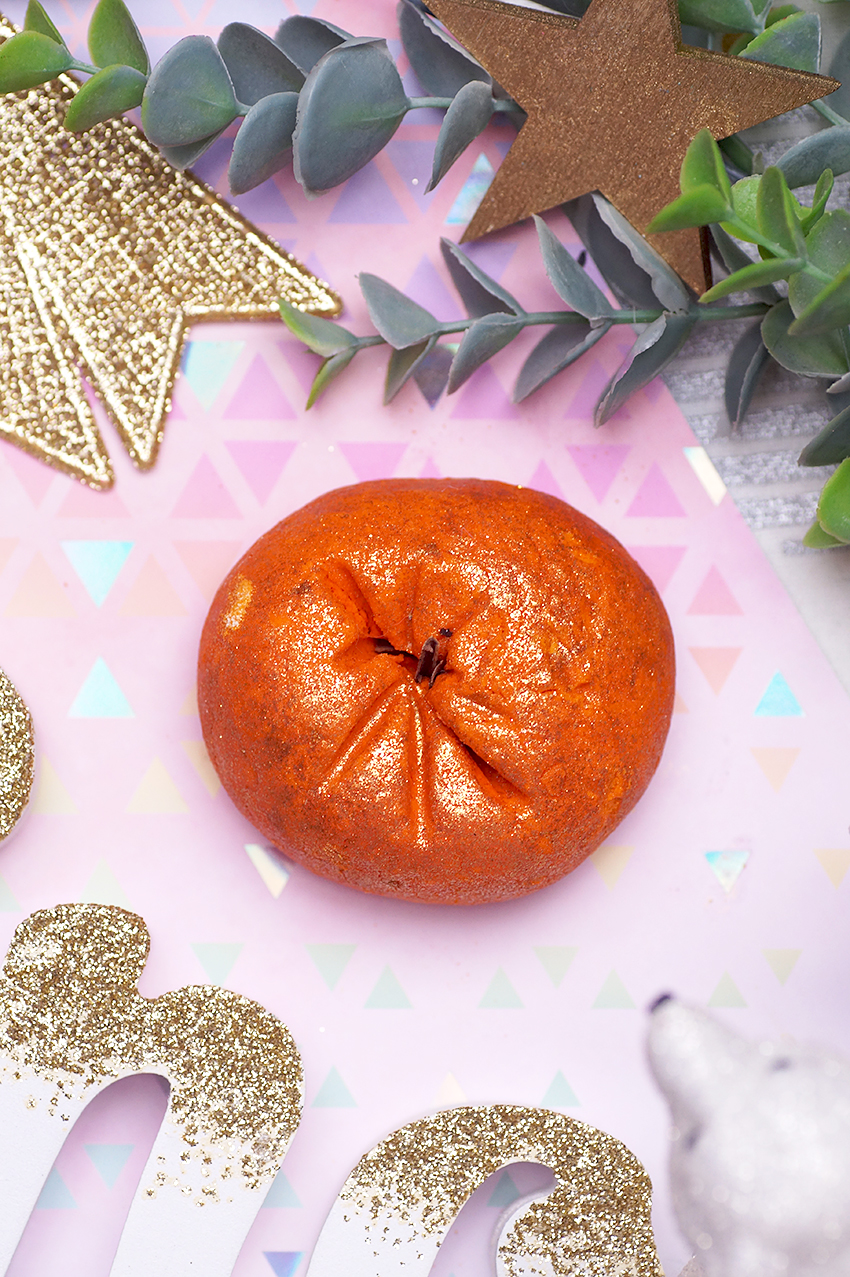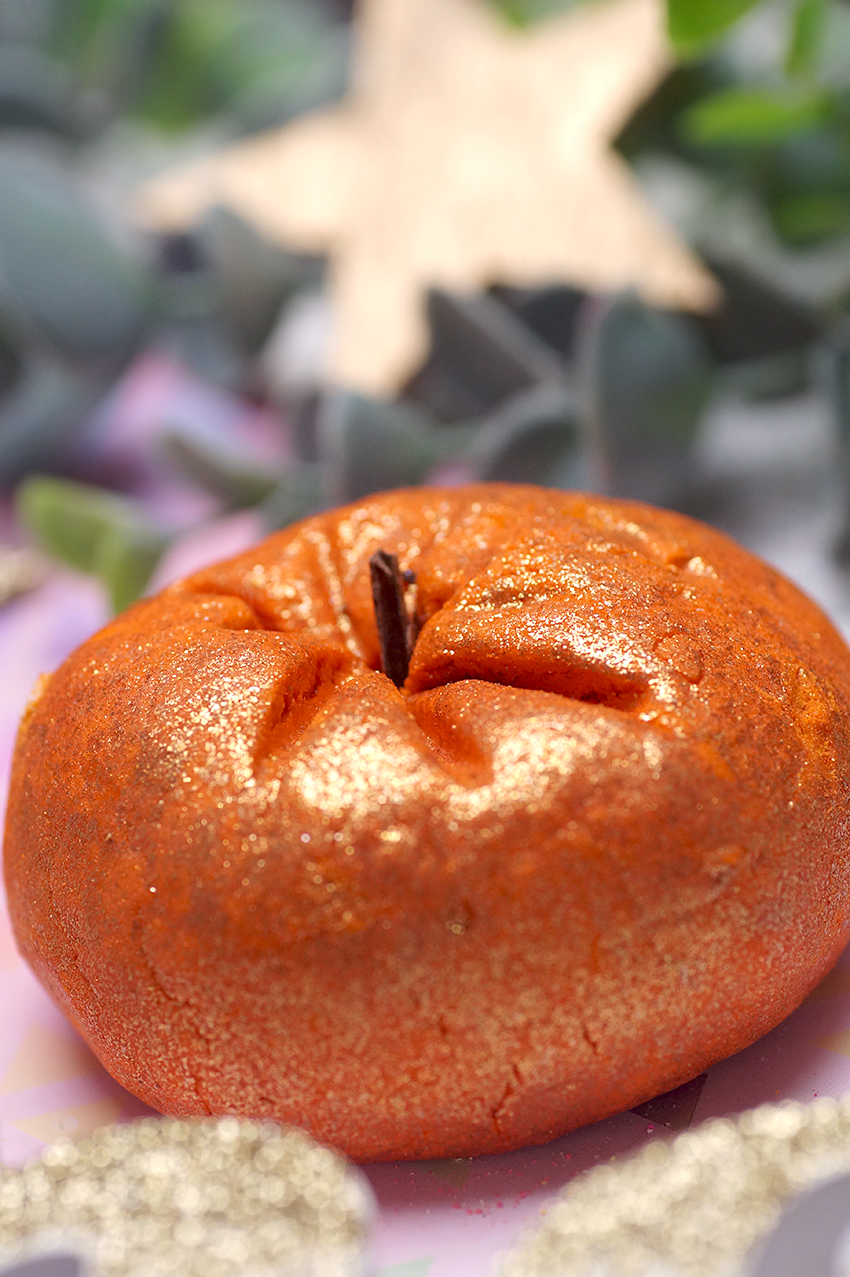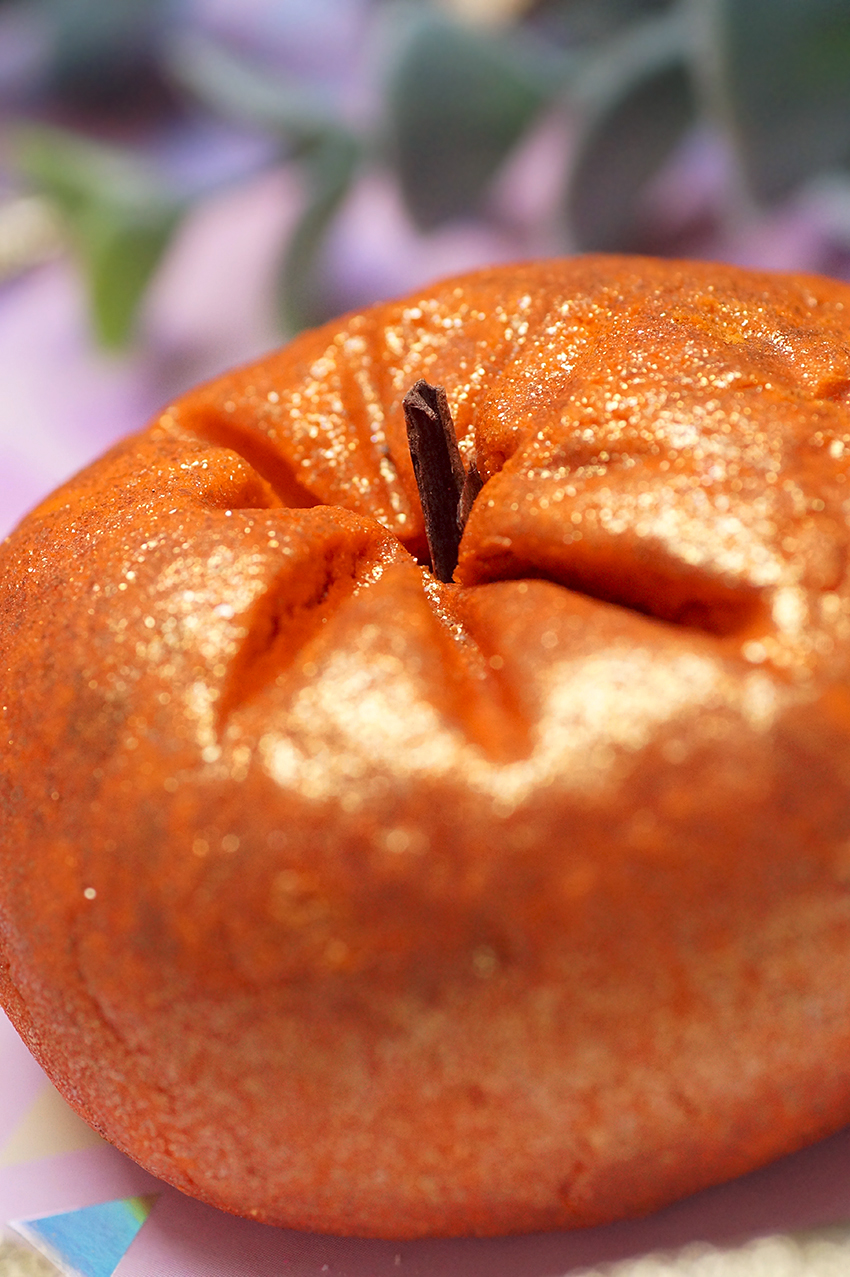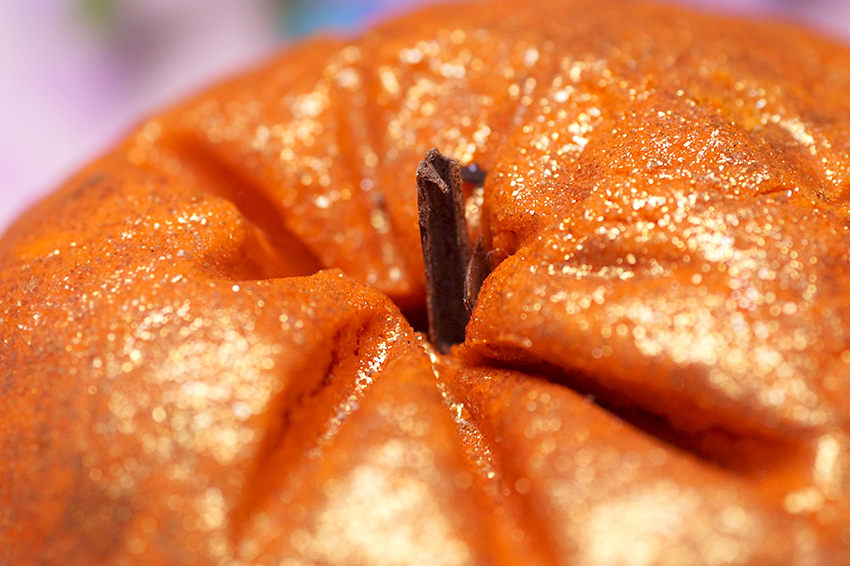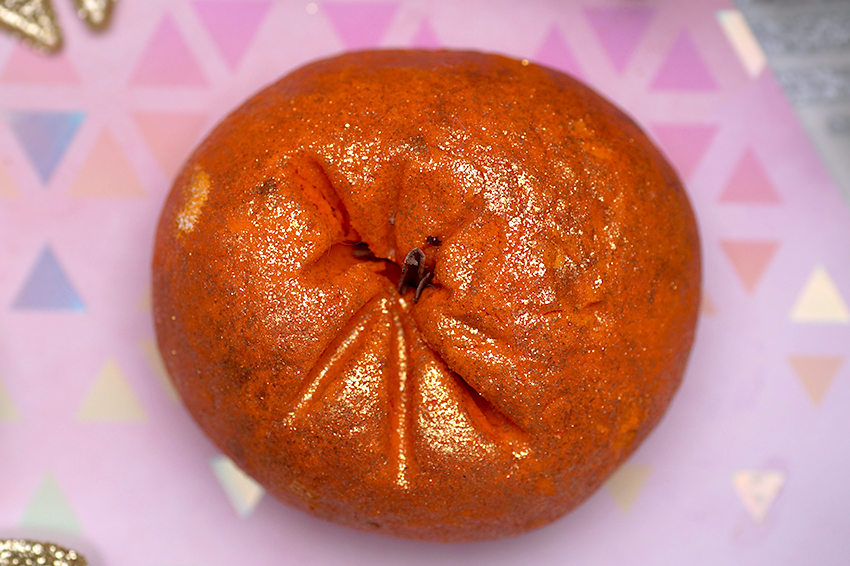 Wat is het?
Ingrediënten: Natrium Bicarbonaat (Sodium bicarbonate), Wijnsteenzuur (Potassium bitartrate), Natrium Laureth Sulfaat, Laurylbetaïne, Maïsmeel, Parfum, Jeneverbesolie (Juniperus communis), Limoenolie (Citrus aurantifolia), Grapefruitolie (Citrus paradisi), Synthetische Fluorflogopiet, Silica, *Citral, *Geraniol, *Citronellol, *Limonene, *Linalool, Kleurstof 15510 (CI 15510), Kleurstof 45350, Kleurstof 77492 (Cl77492), Kaneelstokje (Cinnamomum cassia)
Lush Sparkly Pumpkin Bubble Bar kost €6,95 en is onderdeel van de Halloween collectie. Hij draait al jaren mee, sinds 2014! Een favoriet onder het publiek dus. Deze glitterende pompoen is makkelijk te verkruimelen onder de stromende kraan, wat zorgt voor een leuk kleurtje in bad, een geurtje in de badkamer én lekker veel bubbels. Je kunt zoveel of zo weinig gebruiken als je zelf wilt, ik doe er meestal 2 of 3x mee.
De bubble bar bevat jeneverbesolie, limoenolie en grapefruitolie. De geur is daardoor lekker fruitig, maar heeft een warme ondertoon door de jeneverbes. Hierdoor vind ik hem, ondanks de zoete, fruitige geur, erg geschikt voor het najaar. De geur doet wat feestelijk aan! De limoen is ook goed aanwezig, wat het geheel een zoete, opwekkende en vrolijke geur maakt. Er zijn momenteel geen andere producten met de geur van Sparkly Pumpkin.
Speel de filmpjes af in 2160p kwaliteit en op volledig scherm voor de beste ervaring! Het eerste filmpje speelt zich versneld af.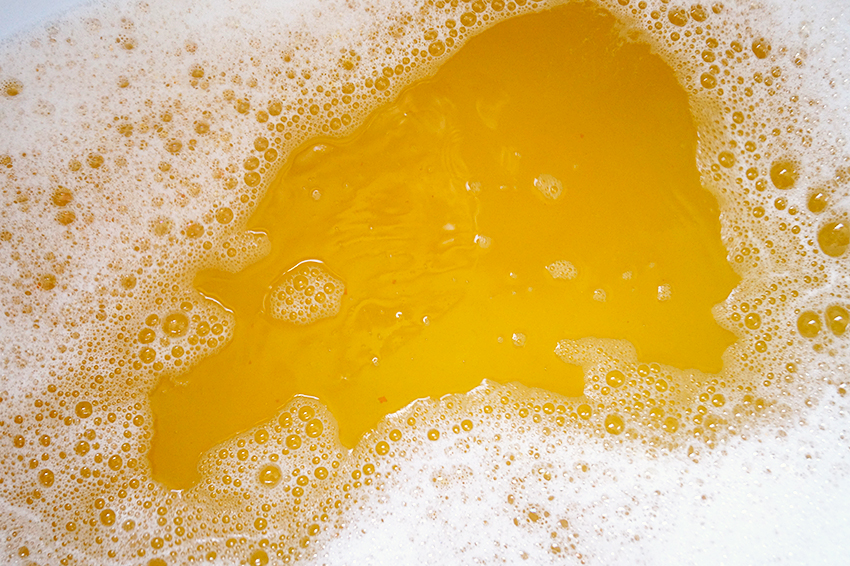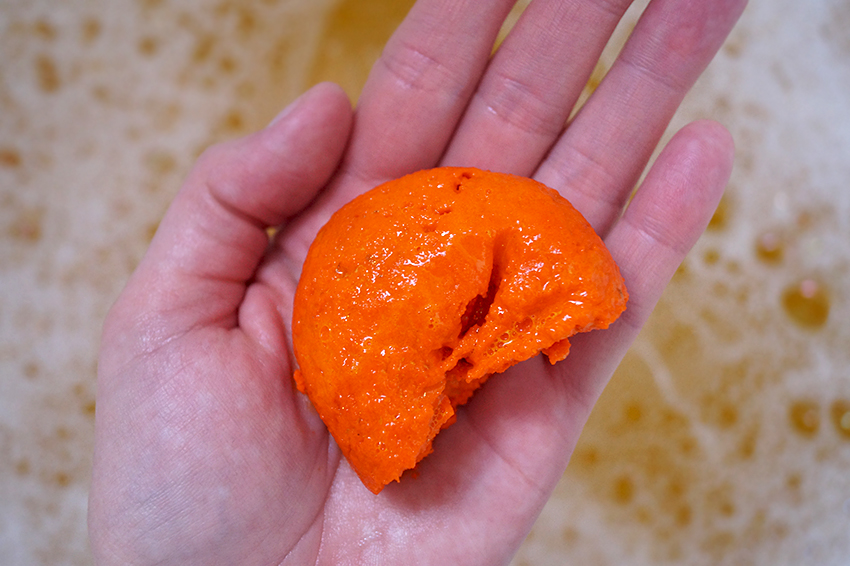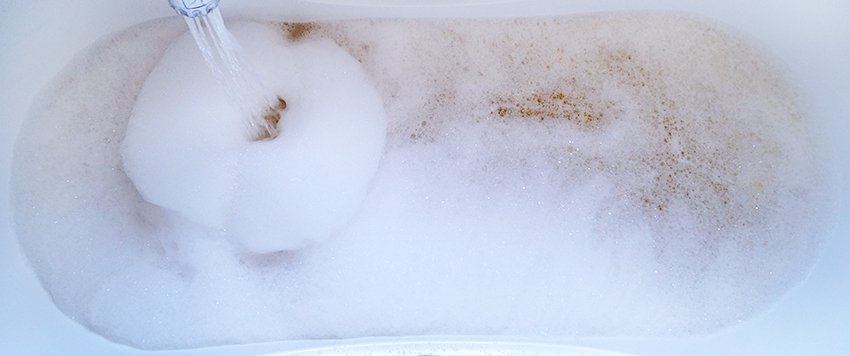 Mijn ervaring
Eenmaal onder de harde straal, kleurt het water al snel naar een frisse, gele tint. Er ontstaan overal bubbels en de geur komt langzaam maar zeker vrij. Ik besluit de bubble bar er eventjes onder te houden, hierdoor spoelt het gouden glitterlaagje meteen van de bubble bar af, en onder dat laagje zit eigenlijk gewoon een saaie, geel/oranje bubble bar. Ik breek de bubble bar door de helft en verkruimel één helft in m'n hand, en houd die eventjes onder de straal. Je kunt ook je hand, met de bubble bar erin, door het water heen zwaaien, of de bubble bar in een zeef leggen, net wat jij het handigst vindt.
Het water was uiteindelijk een mooie tint dat tussen geel en oranje zat, en de oppervlakte was bedekt met bubbels. De geur was lichtjes aanwezig. Er waren glittertjes onder water, niet té veel, maar wel wat. Ik had niet het idee dat ik hier nog een bath bomb bij nodig had! Natuurlijk is combineren met een bath bomb nog leuker, maar een bad zoals deze op zich is al heerlijk. M'n huid voelde na afloop ook iets zachter aan, en ik zag hier en daar ook een klein glittertje op m'n huid. Ik zou hem niet nog een keer kopen, ook omdat ik niet zo vaak bubble bars gebruiken, maar ik ga hem wel met plezier opmaken.

Lush Sparkly Pumpkin Bubble Bar kost €6,95. Hij behoort tot de Halloween collectie.
2 Responses to Review: Lush Sparkly Pumpkin Bubble Bar