Review: Lush Shijimi Butterfly Bath Bomb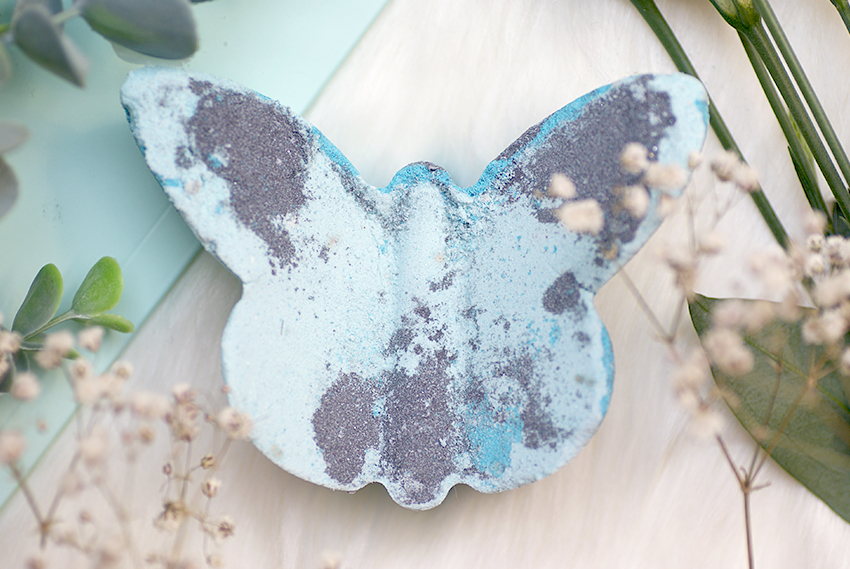 Goedemorgen! Een nieuwe dag, een nieuwe bath bomb review. Het schiet al aardig op zo, ik geloof dat dit m'n 31e bath bomb review van de Harajuku collectie is. 31 bath bombs van de 54 gereviewd, wow! Ik geloof dat er nog zo'n 8 aankomen, en dan ben ik klaar. Blut. Officieel failliet verklaard. 😂💸 Maar eerst ga ik je deze blauwe vlinder laten zien. Ben je benieuwd, lees dan verder!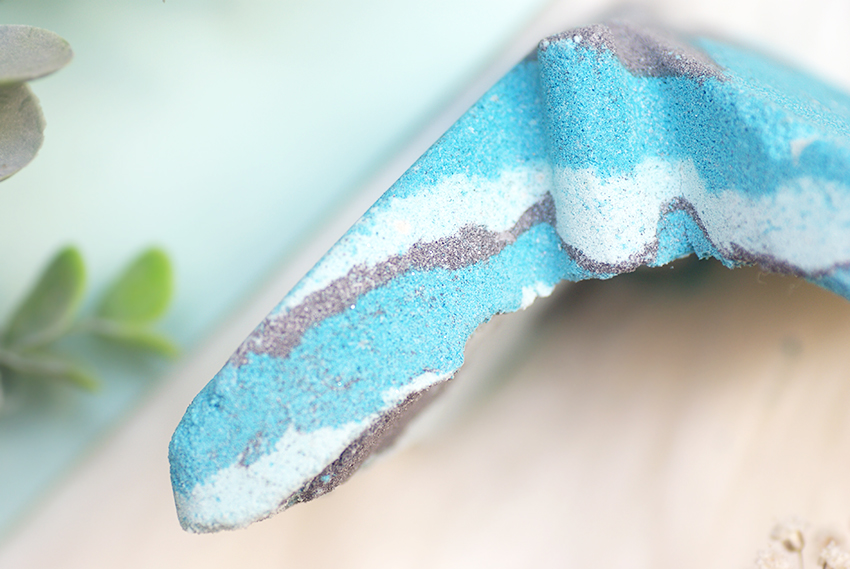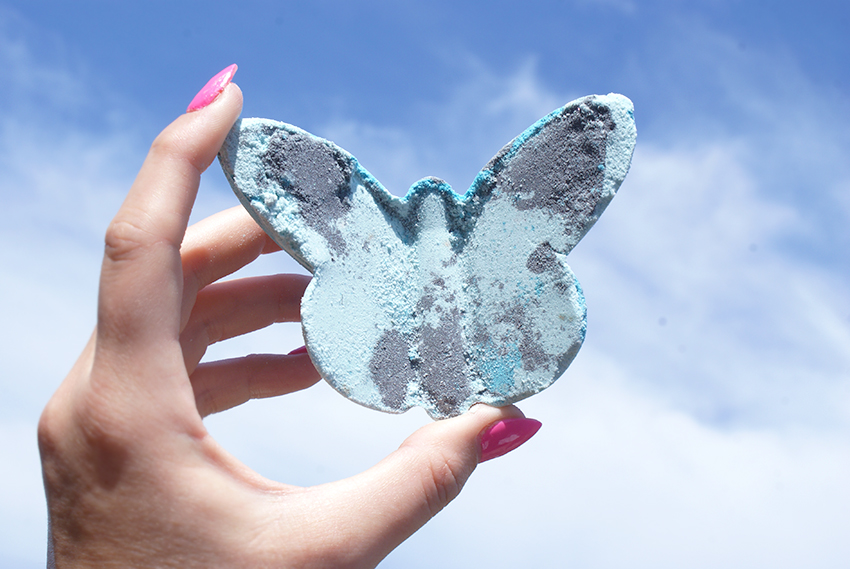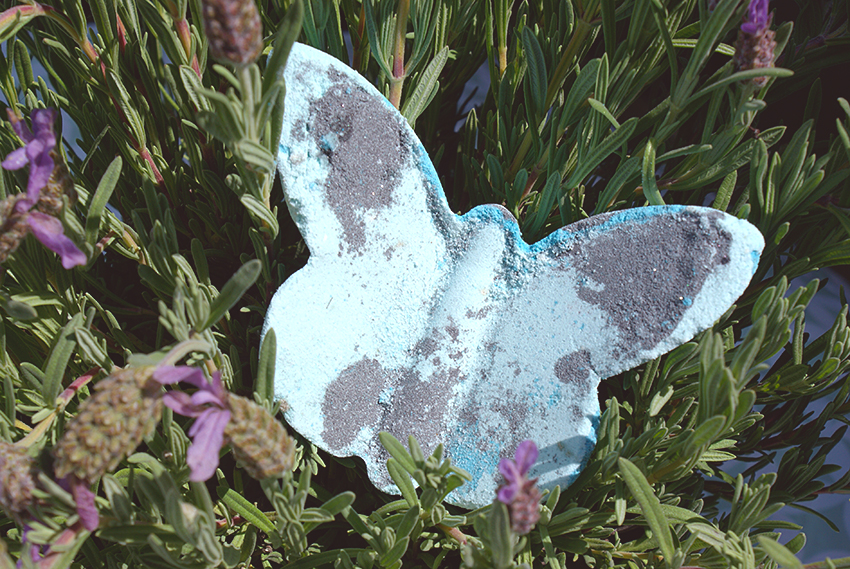 Wat is het?
Ingrediënten: Natrium Bicarbonaat (Sodium bicarbonate), Citroenzuur (Citric acid), Blauwe Kamille-olie (Chamomilla recutita), Lavendelolie (Lavandula augustifolia), Wijnsteenzuur (Potassium bitartrate), Water (Aqua), Titanium Dioxide, Natrium Coco Sulfaat, Cocamidopropyl-betaïne, Dipropyleen Glycol, Synthetische Fluorflogopiet, Tinoxide, *Linalool, Parfum, Kleurstof 77491 (Cl 77491), Kleurstof 42090
Lush Shijimi Butterfly Bath Bomb kost €6,50 en is onderdeel van de tijdelijke Harajuku collectie, bestaande uit uiteenlopende 54 bath bombs. Shijimi Butterfly is een bath bomb in de vorm van een vlinder, wat je ongetwijfeld al had gezien. Hij lijkt erg op de drie butterflies van de Moederdag collectie dit jaar; de Rose Butterfly, Lemon Butterfly en Wild Butterfly. Ze hebben gewoon dezelfde gietvorm gebruikt, maar andere kleuren en ingrediënten erin geflikkerd 😂 Ik klaag niet hoor, ik vind ze er leuk uitzien zo.
Shijimi heeft een heerlijke geur, die al verklapt wordt door de ingrediënten: kamille en lavendel. Een zachte, bloemige en iets poederige geur. Niet alleen de geur is poederig trouwens, de bath bomb ook. Overal waar ik hem neerleg, laat 'ie fijne restjes bath bomb achter. Ik vind het fijn dat de geur wat zachter is, het is een typische Lush geur, maar niet te heftig zoals bijvoorbeeld Karma Yantra. Ik denk dat het een geur is die velen kunnen waarderen, in ieder geval.
Speel het filmpje af in 2160p kwaliteit en op volledig scherm voor de beste ervaring! Het filmpje speelt zich versneld af.

FILMPJES YOUTUBE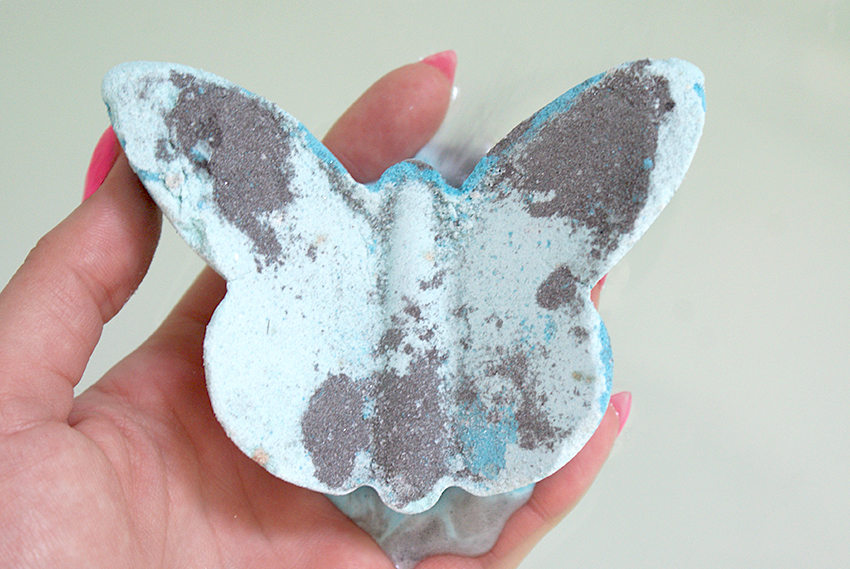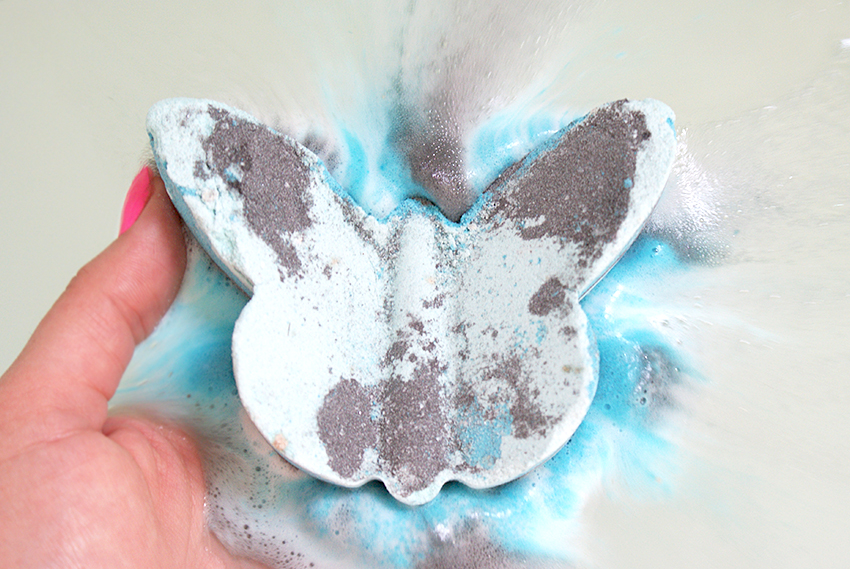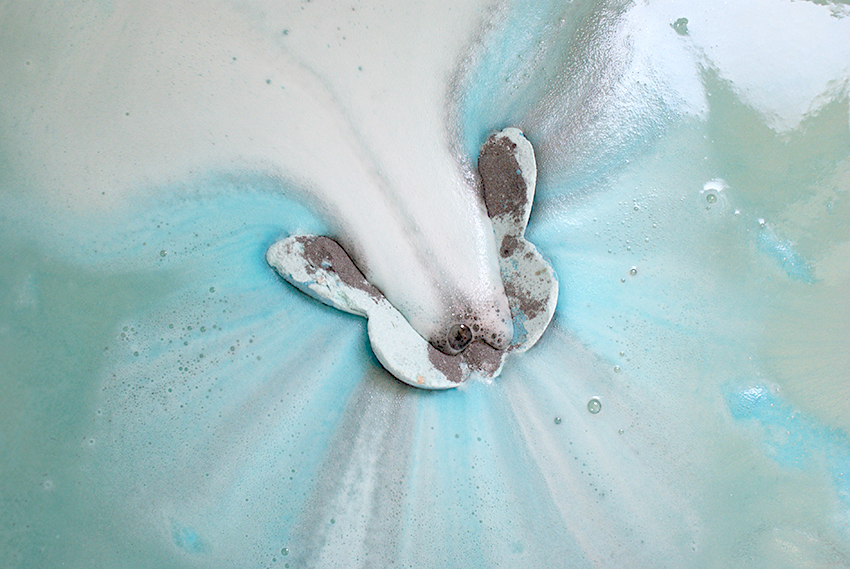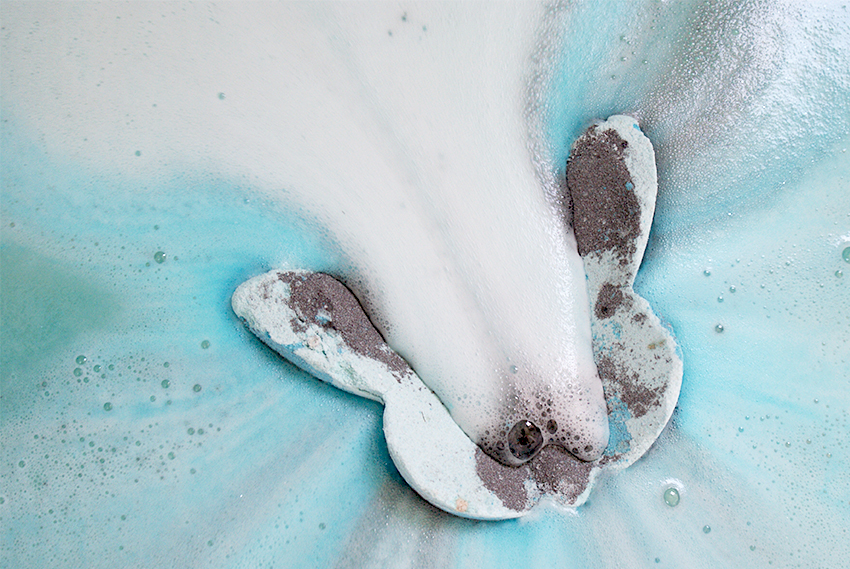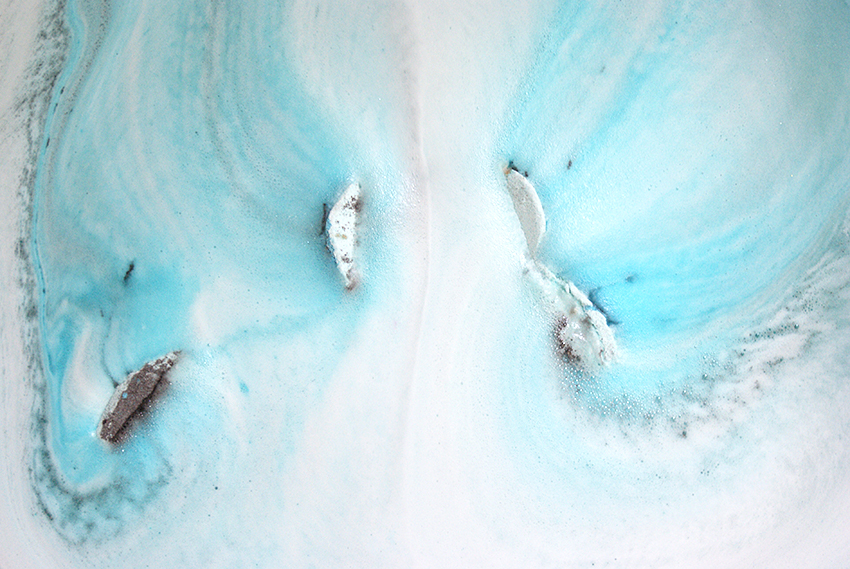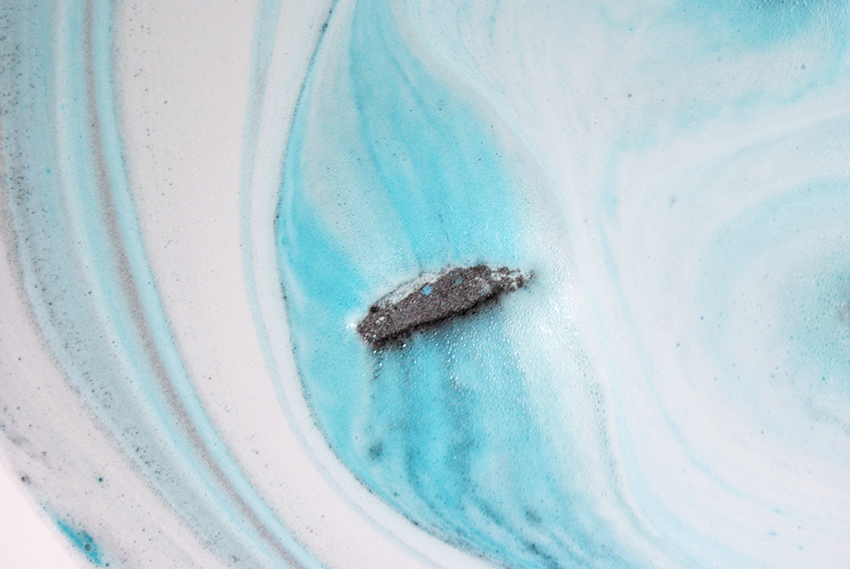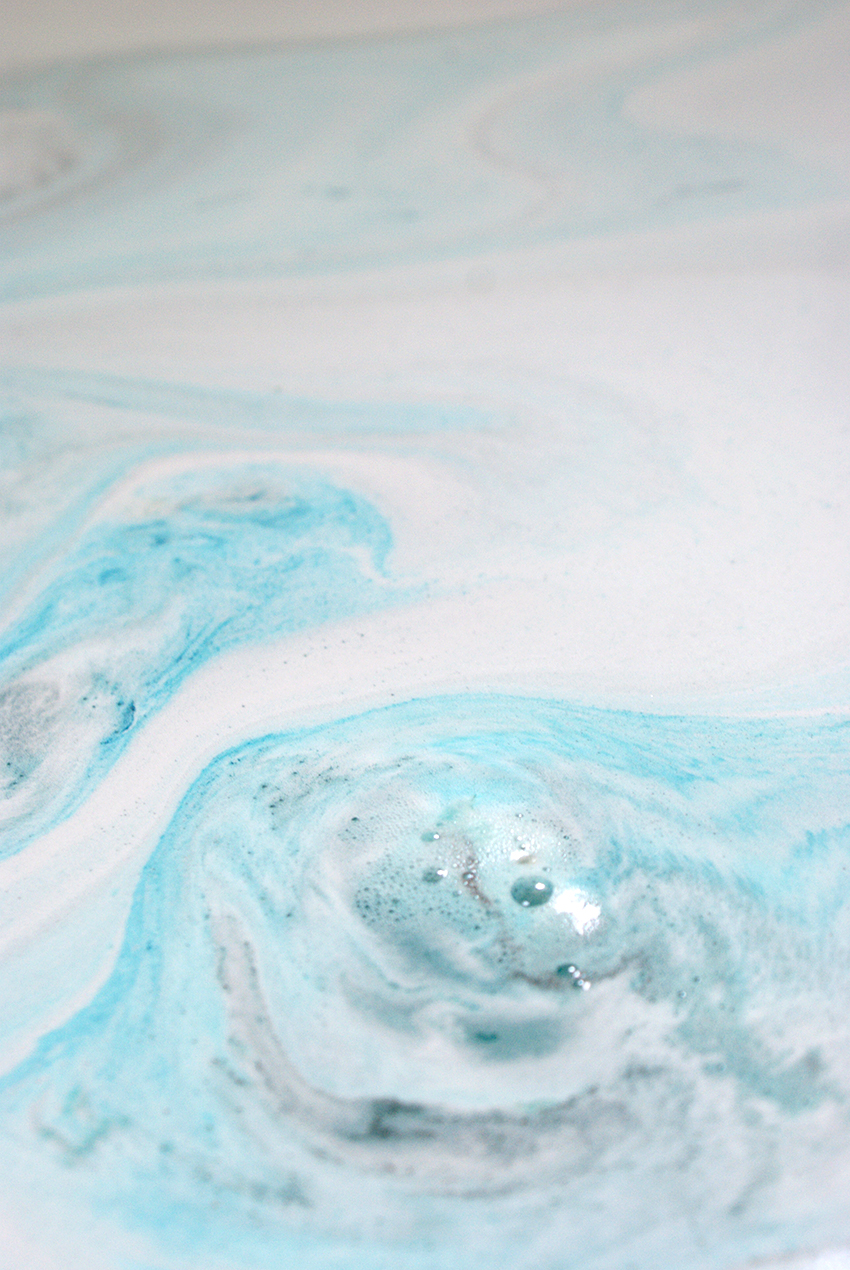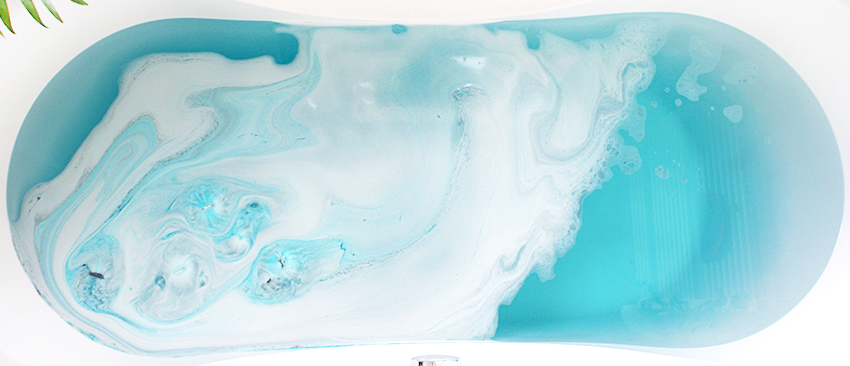 Mijn ervaring
Als ik de vlinder in het water laat zakken, komt er meteen zwart, blauw en wit schuim van af. Heel cool, dat het zwart ook schuim af geeft! De vlindert blijft drijven op de oppervlakte en vult het bad met allerlei tinten blauw schuim, ook slierten wit en zwart komen er voorbij. Hier en daar komen er wat vlokken schuim vanaf, en uiteindelijk breekt de vlinder in meerdere stukken, die ieder hun eigen weg vervolgen en zo'n 10 minuten de tijd nemen om op te bruisen. Het water heeft een heldere, prachtige kleur turquoise gekregen, een echte zomerse kleur waar je meteen vrolijk van wordt. Op de oppervlakte ligt hier en daar wat wit schuim, wat het plaatje helemaal compleet maakt. Ook zie je onderwater nog wat kleine, zilveren glittertjes.
Op de één of andere manier had ik in gedachten dat Shijimi Butterfly niet veel aan zou zijn, maar ik zat er helemaal naast. Hij is geweldig. De geur is goed, het kleurtje in bad is de mooiste kleur blauw die je je kunt wensen en het schuim laat je huid zacht en glad achter. Ja, ik ben verliefd! Ik hoop dat Lush ooit eentje maakt in het roze, met de geur van Celebrate.. of van Sex Bomb! 😍🦋

Lush Shijimi Butterfly Bath Bomb kost €6,50. Hij behoort tot de tijdelijke Harajuku collectie.
4 Responses to Review: Lush Shijimi Butterfly Bath Bomb