Review: Lush Cilla The Caterpillar Bath Bomb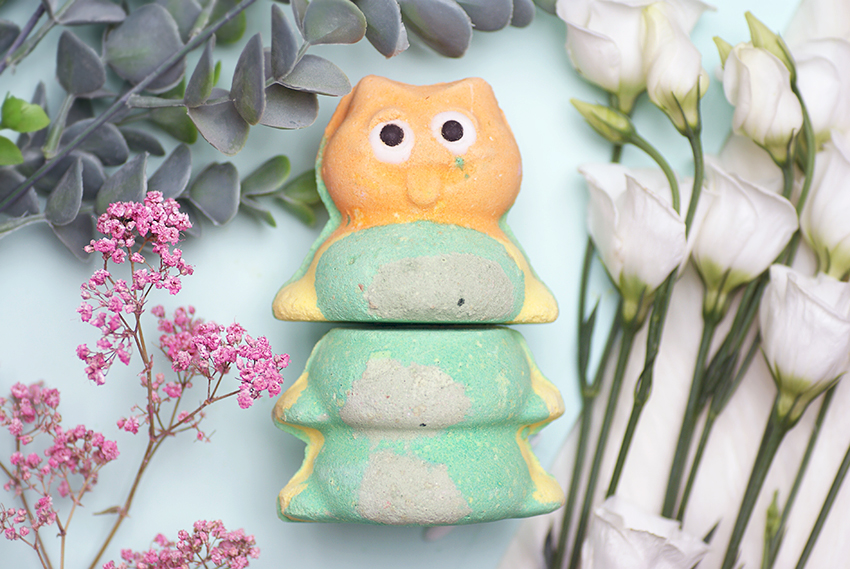 Een paar dagen geleden kon je m'n review al lezen over Calm A Llama Party Piñata, uiteraard kon de andere party exclusive genaamd Cilla The Caterpillar, niet achterblijven. Deze leuke rups is tijdelijk te koop in de Engelse webshop. Ik zeg: als de sodemieter bestellen, voor je het weet is hij uitverkocht. En ik hoor je denken: "uh ja heel leuk evelien maar misschien is het 3x niks?" Nee, geloof mij maar, Cilla wil je hebben. Al is het alleen al vanwege haar aandoenlijke derpy face. Lees maar verder.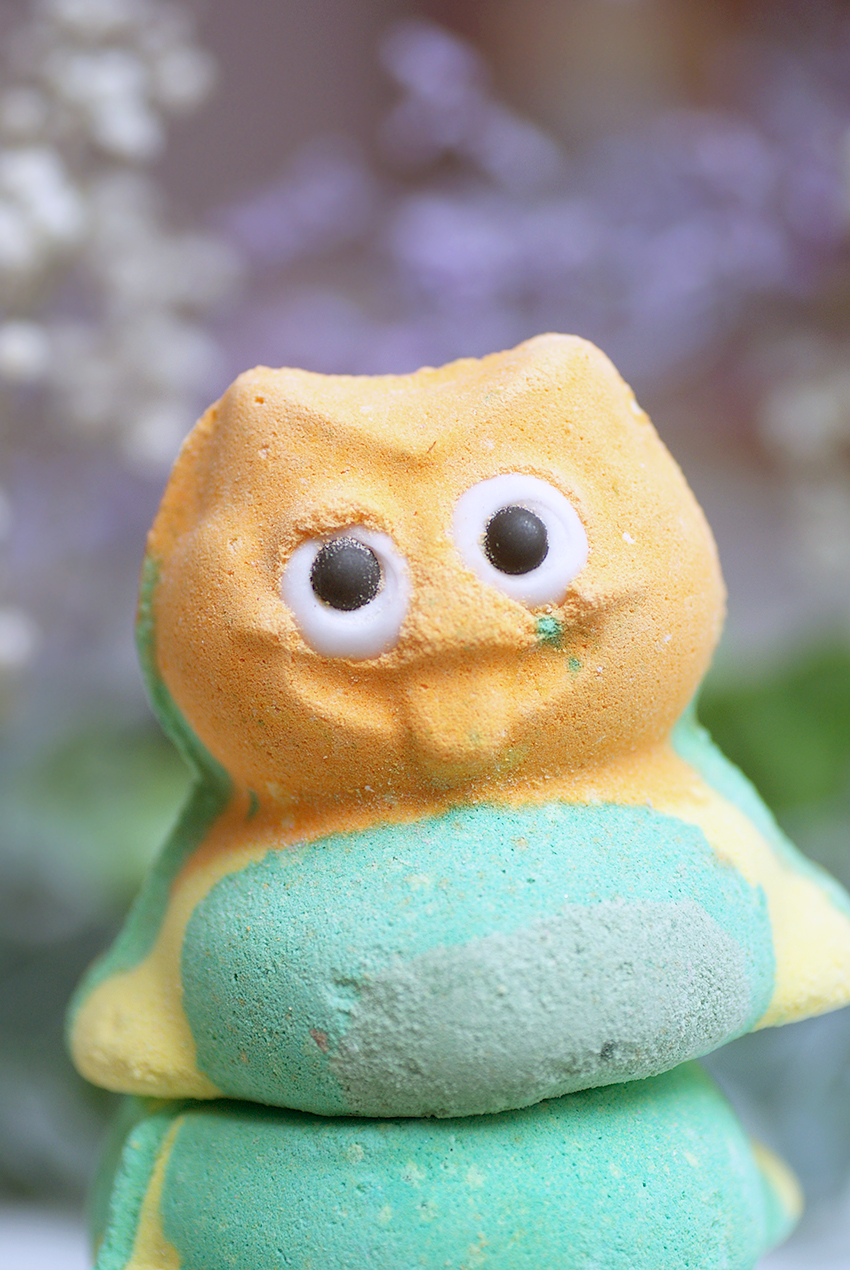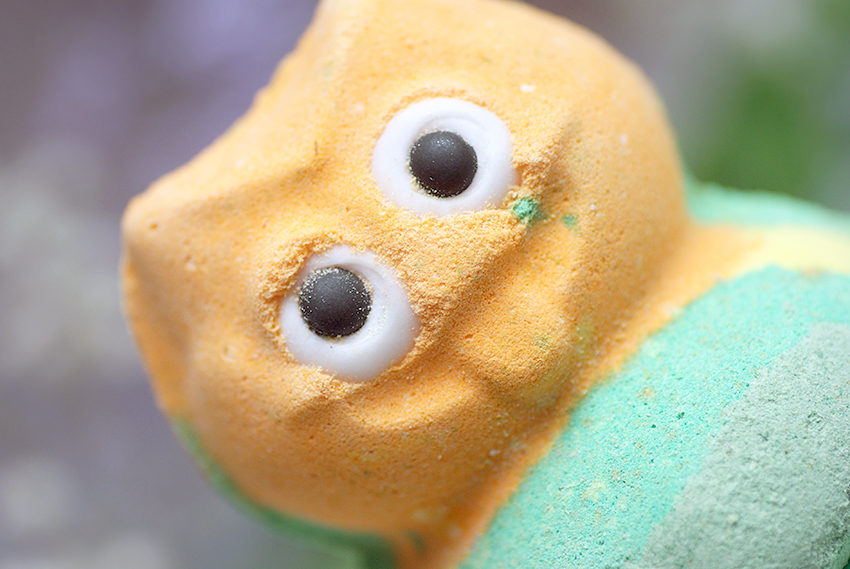 Wat is het?
Ingrediënten: Sodium Bicarbonate, Citric Acid, Jasmine Absolute, Tonka Absolute, Vanilla Absolute, Cream of Tartar, Water (Aqua), Chlorophyllin, Sodium Coco Sulfate, Cocamidopropyl Betaine, Coumarin, Butylphenyl Methylpropional, Perfume, Colour 15510, Colour 19140:1, Colour 47005, Colour 47005:1, Colour 42090:2, Candy Eye
Lush Cilla The Caterpillar Bath Bomb kost £7.95 en is normaal gesproken alleen te verkrijgen wanneer je een feestje bij Lush boekt. Tevens geldt dit alleen in Engeland, mocht je al onderweg zijn naar het dichtstbijzijnde filiaal hier in Nederland. Cilla bestaat uit twee delen, ze is dus in d'r geheel vrij groot. Gebruik haar dus rustig twee keer, maar uiteraard kun je haar ook helemaal onderdompelen, zoals ik deed. Cilla ziet er niet alleen leuk en kleurrijk uit — ze ruikt ook heerlijk!
Deze zespotige dame bevat jasmijn, tonka en vanille. Dat zijn ook de geurnoten van Vanillary! Een heerlijke zoete en warme geur. Ik vind haar dan ook veel lekkerder ruiken dan de llama, en zelfs die rook al lekker. Nu ik Cilla ruik, besef ik dat ik écht een keertje de Vanillary body spray moet kopen. So far, so good.
Speel het filmpje af in 2160p kwaliteit en op volledig scherm voor de beste ervaring! Het filmpje speelt zich versneld af.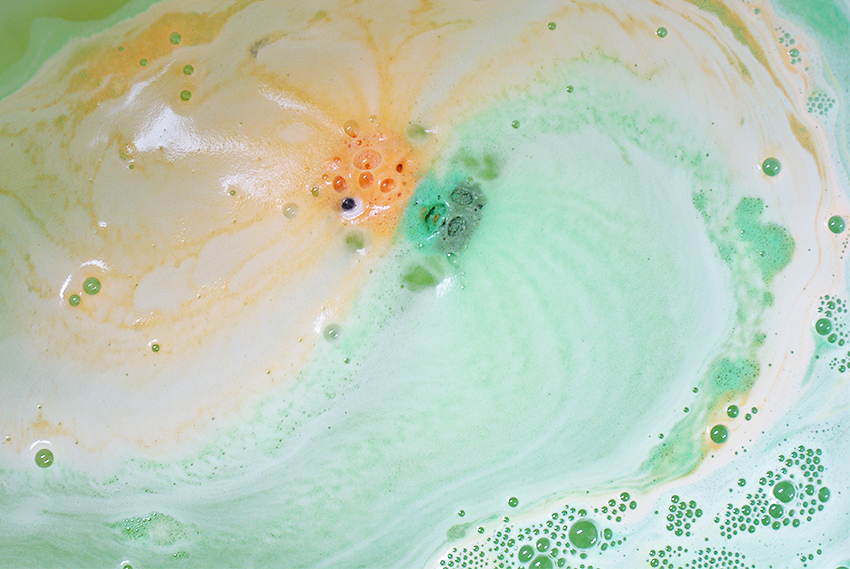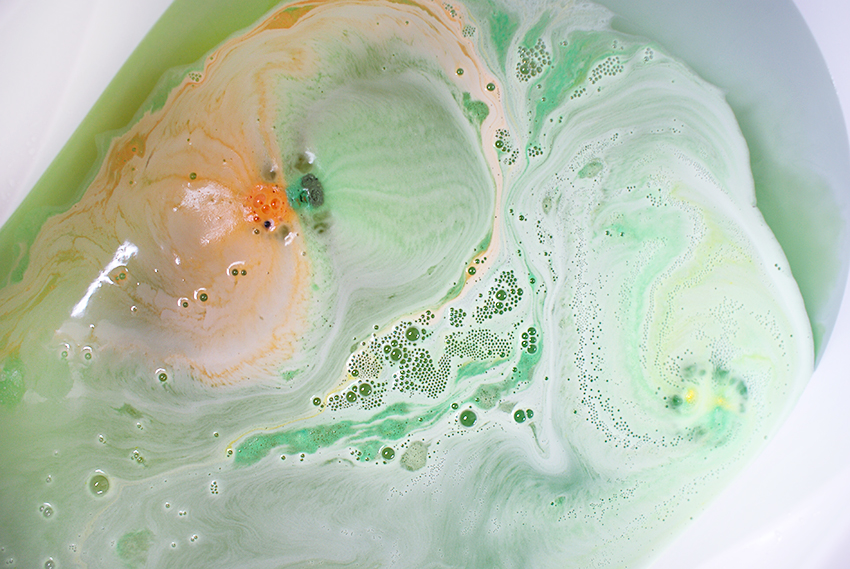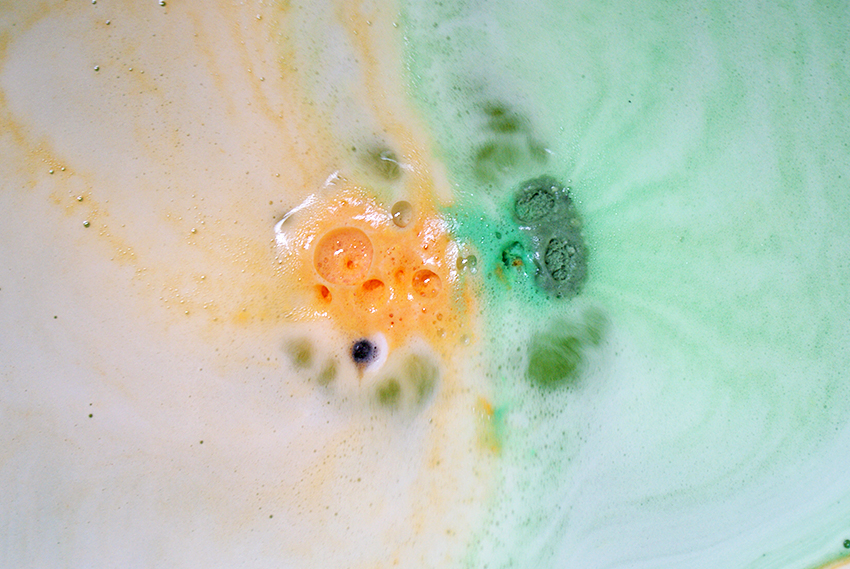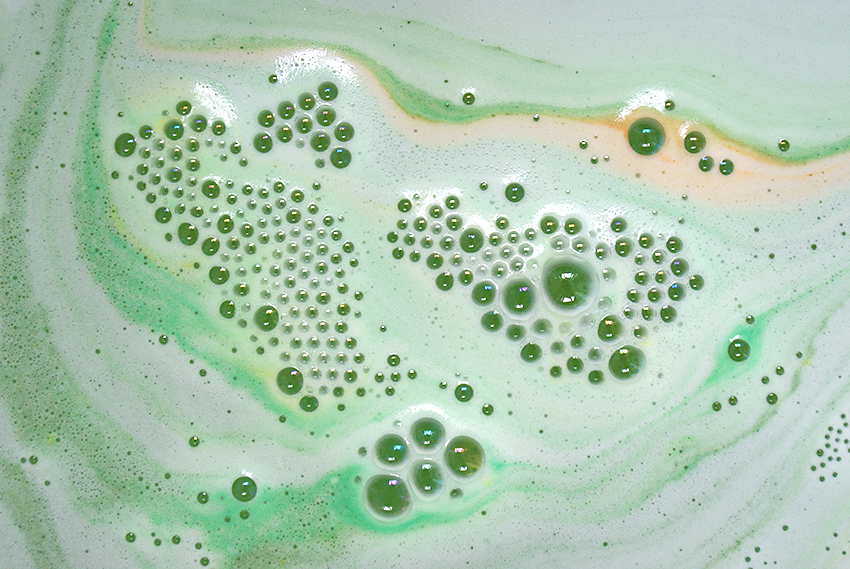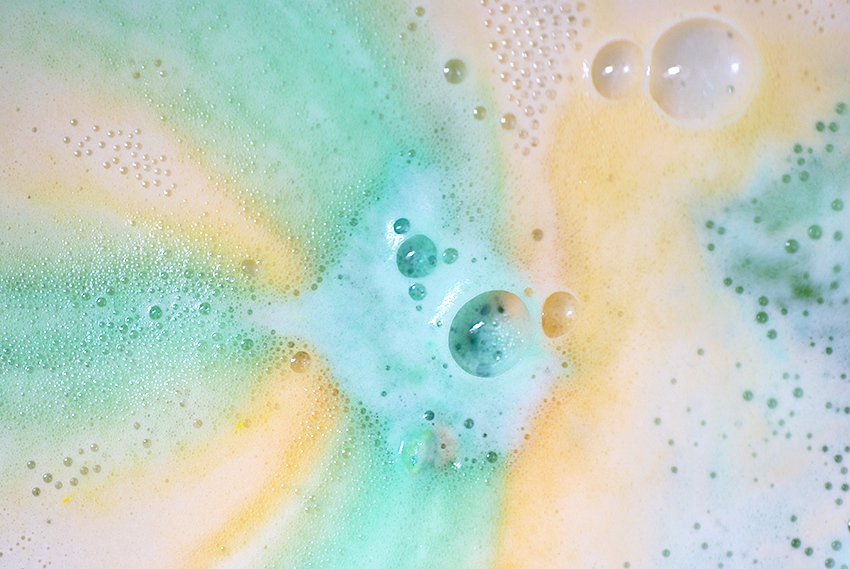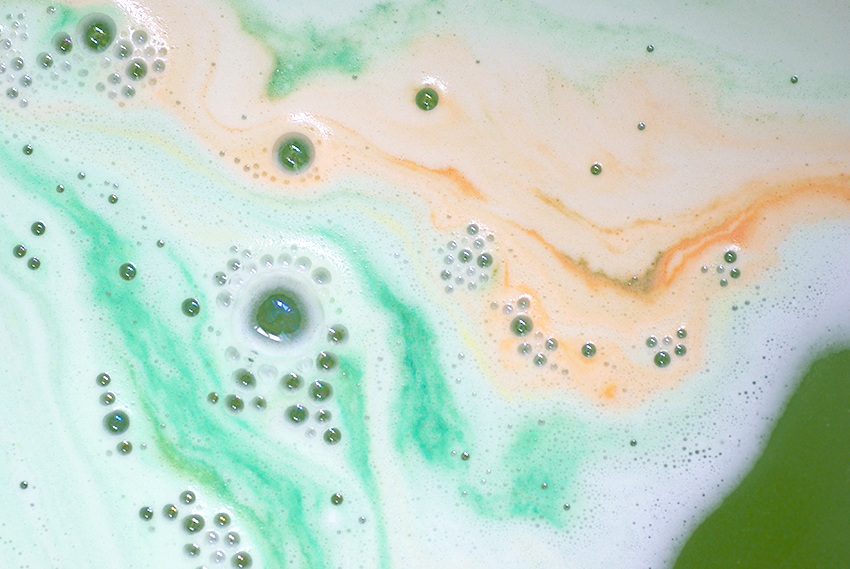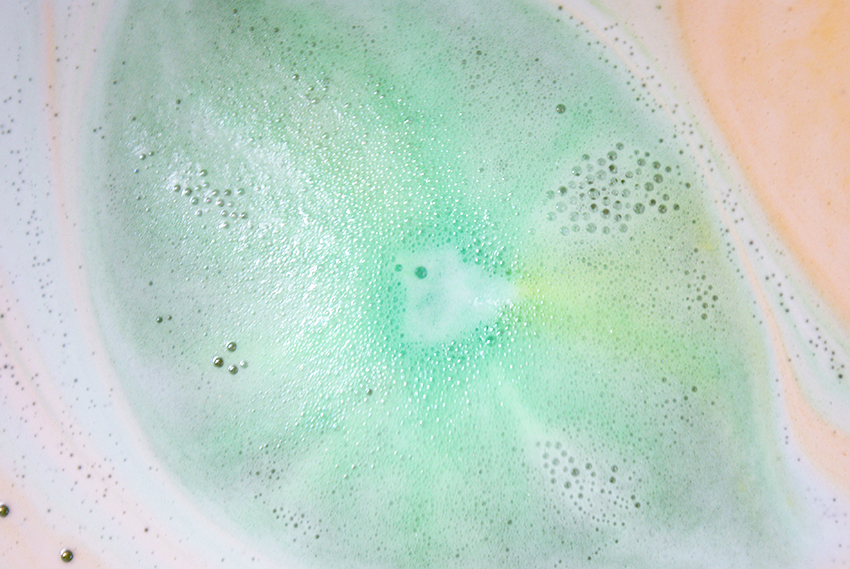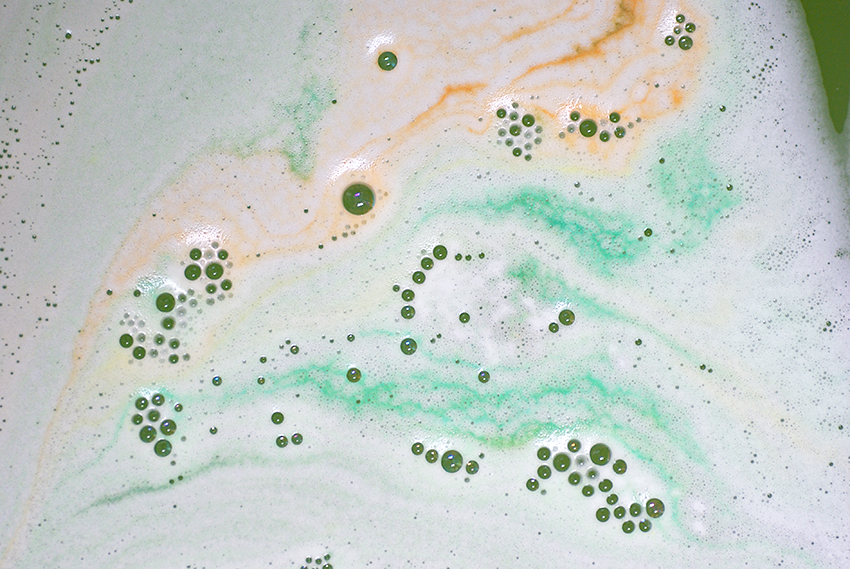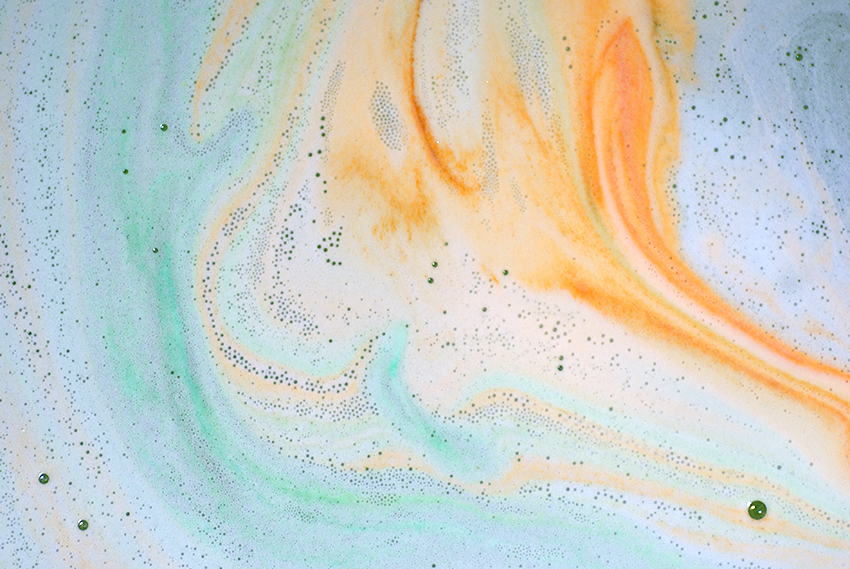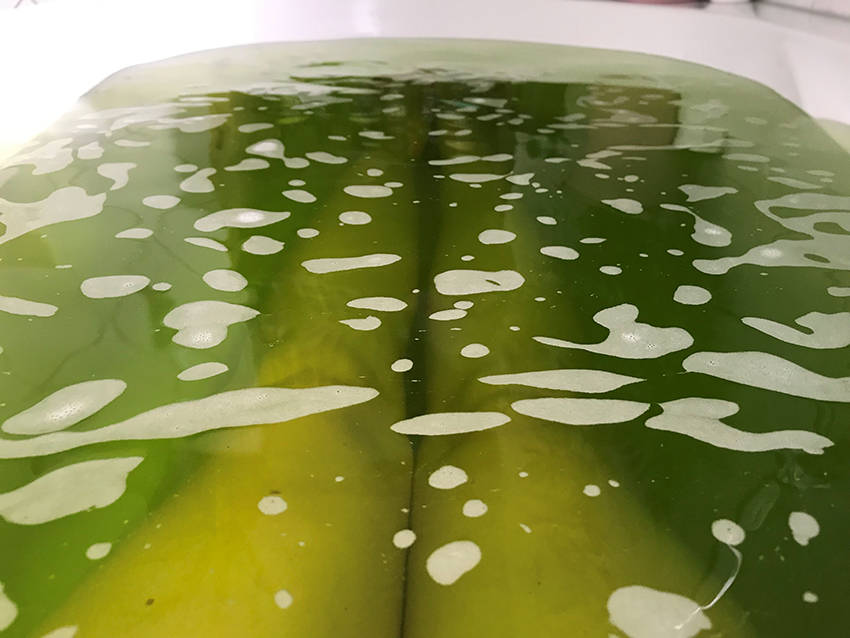 Mijn ervaring
Als Cilla het water raakt, komt er oranje en groen schuim vanaf. Het zijn vrij levendige kleuren, heel tof. Inmiddels komt er ook wat geel uit Cilla, en haar romp en onderlijf drijven afzonderlijk van elkaar door het bad. Het groen wat er van de bath bomb af komt, is echt een mooie kleur. Haar oranje hoofdje bruist op en haar twee oogjes laten los. Ik kan er niets aan doen, ik blijf dit zo luguber vinden. Hey Cilla, daar gaan je ogen! Anyway. Ze bruist nog vrij lang door en geeft onwijs mooie kleuren af. Bath art is top, de kleuren passen zó leuk bij elkaar!
De uiteindelijke kleur van het water is mosgroen. Heel apart deze kleur, ik denk niet dat er een Lush bath bomb is die deze kleur water veroorzaakt. Toch vind ik het onwijs mooi eruit zien. Eventjes is er een blik van pure terror af te lezen van m'n gezicht, en dat is wanneer Cilla haar oogje voorbij drijft. Ik twijfel even om hem op te eten (hij is van snoep gemaakt dus kan wel toch???) maar ik besef me dat dat misschien ook wat raar is.. dus ik laat hem toch maar voorbij drijven. 🤔
De geur was tijdens het badderen continu te ruiken. Precies zoals het zou moeten. Ik heb heerlijk gebadderd en sta op het punt om nog een paar rupsen te bestellen. Ze staat in mijn top 5 bath bombs, kun je het geloven? Laat deze rups nooit ontpoppen tot vlinder, want als rups is ze gewoon perfect.

Lush Cilla The Caterpillar Bath Bomb kost £7.95. Je krijgt ze wanneer je een party boekt in één van de Engelse Lush winkels, maar is nu tijdelijk te koop in de Lush UK webshop.
6 Responses to Review: Lush Cilla The Caterpillar Bath Bomb