Review: Lush Perle de Sel Bath Bomb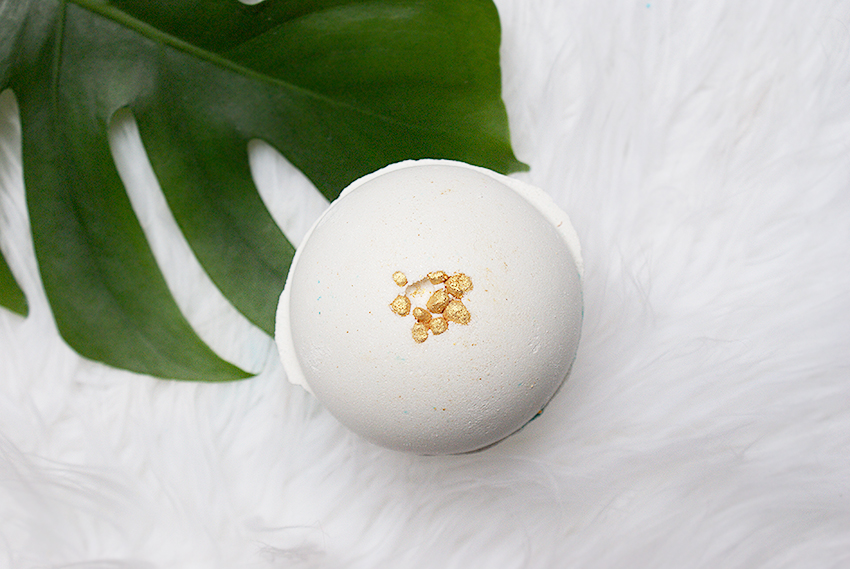 Er zijn geuren van Lush die je altijd bij blijven. Dit had ik met Snowcake, een zeep uit de Kerstcollectie. Of herinneren jullie de handcrème Smitten nog? Daar was ik zó verliefd op! Snowcake zit helaas niet meer in de Kerstcollectie, janken! Gelukkig wist iemand me te vertellen dat Perle de Sel, een bath bomb, wél de Snowcake geur heeft. Nou, je snapt natuurlijk wel dat er niet veel later een vrachtwagen hier voor het huis stopte met zes pallets Perle de Sel Bath Bombs. Grapje. Misschien.
Benieuwd of deze bath bomb m'n hart verovert? Lees dan verder.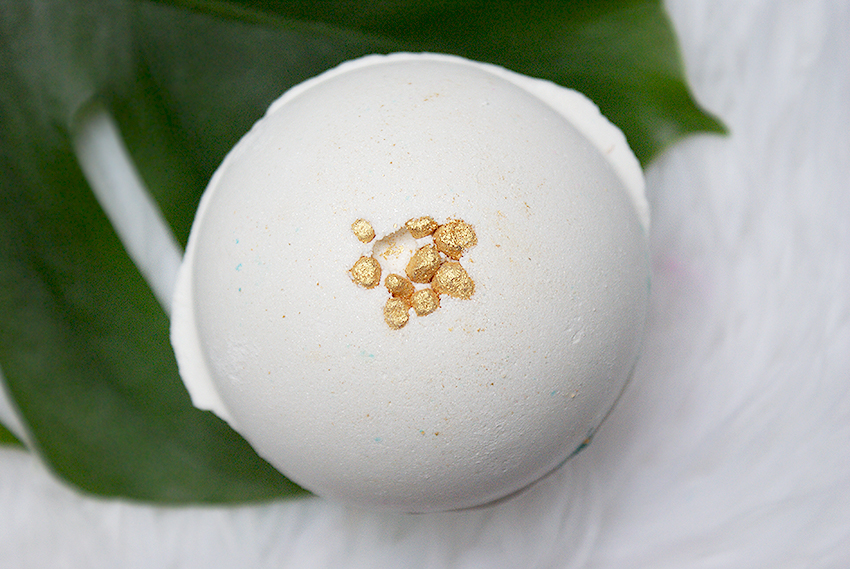 Perle de Sel kost €6,50 en is onderdeel van de Kerstcollectie. Grappig aan deze bath bomb is dat hij zout bevat, namelijk grof zeezout. Lekker dan, lig je lekker te badderen, begint het zout opeens te schelden. Sorry, die was echt heel slecht. Hij bevat ook cassie absolue, roos absolue en benzoëhars. Deze ingrediënten verzachten en verzorgen de huid, terwijl zeezout de huid reinigt. Bovenop de bath bomb zitten gouden zoutparels (vandaar zijn naam — zoutparel) die het water zachter zouden moeten maken.
Een product dat dezelfde geur deelt als met Perle de Sel, is Snow Angel. Het schijnt ook dat de (nieuwe) zeep Saucy Snowcake heel erg qua geur op Snowcake lijkt, alleen dan fruitiger. Voor Snowcake-liefhebbers wel een aanrader om even te ruiken, want de geur schijnt zowat identiek te zijn.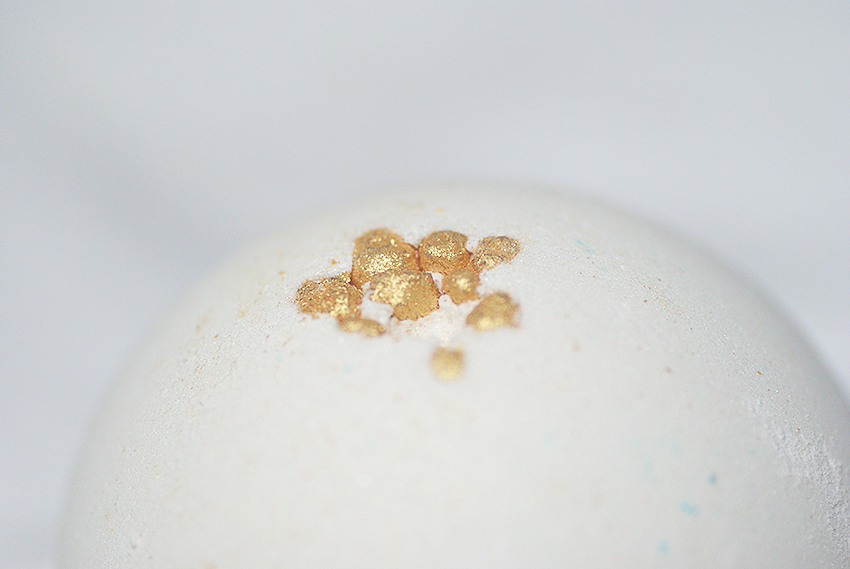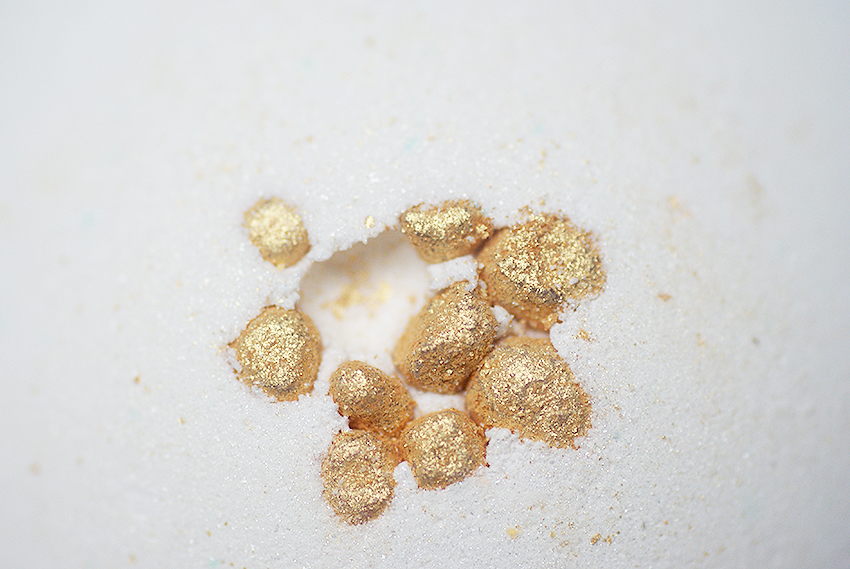 De geur is natuurlijk ontzettend belangrijk bij een bath bomb. Die zit wel goed, bij deze! Ik ken maar weinig mensen die Snowcake niet lekker vinden. Het is een zachte, romige geur en ook warme geur — het doet een beetje denken aan zoete marsepein. Een winterse geur, in ieder geval. Tijd om hem in het water te laten droppen!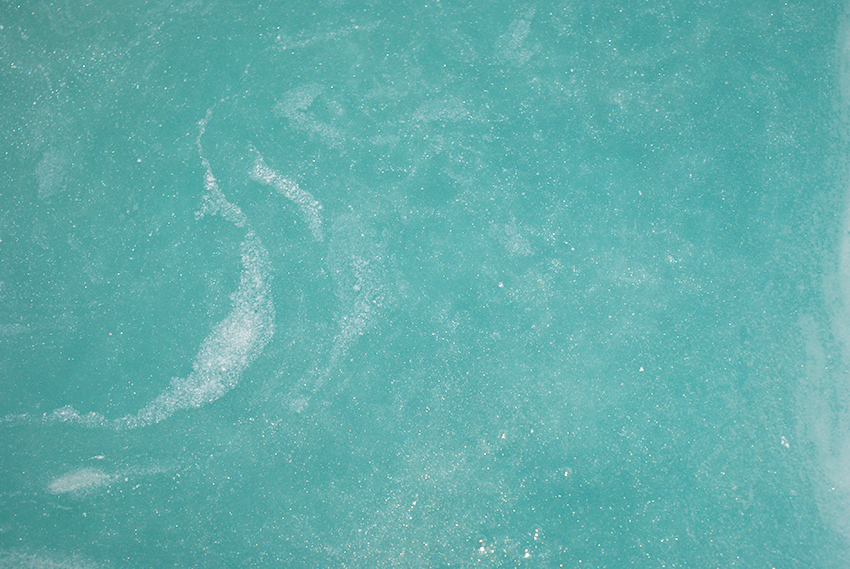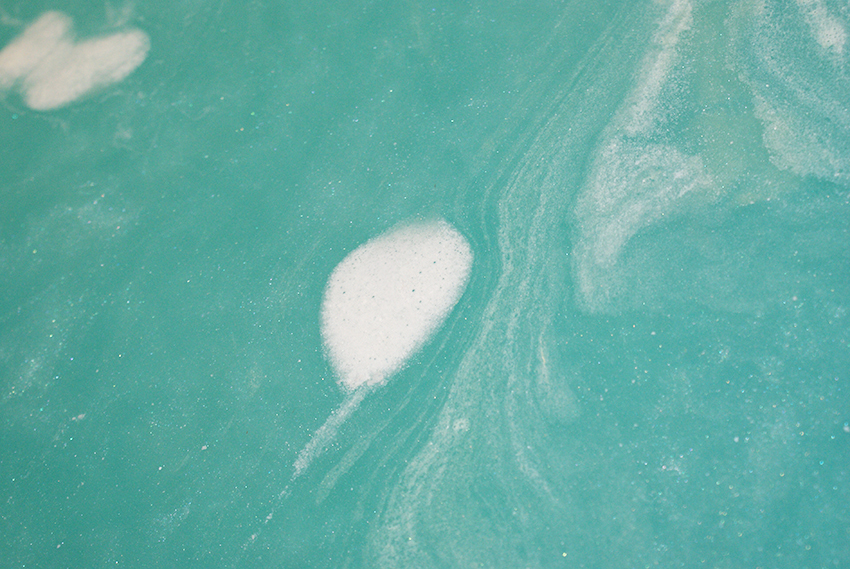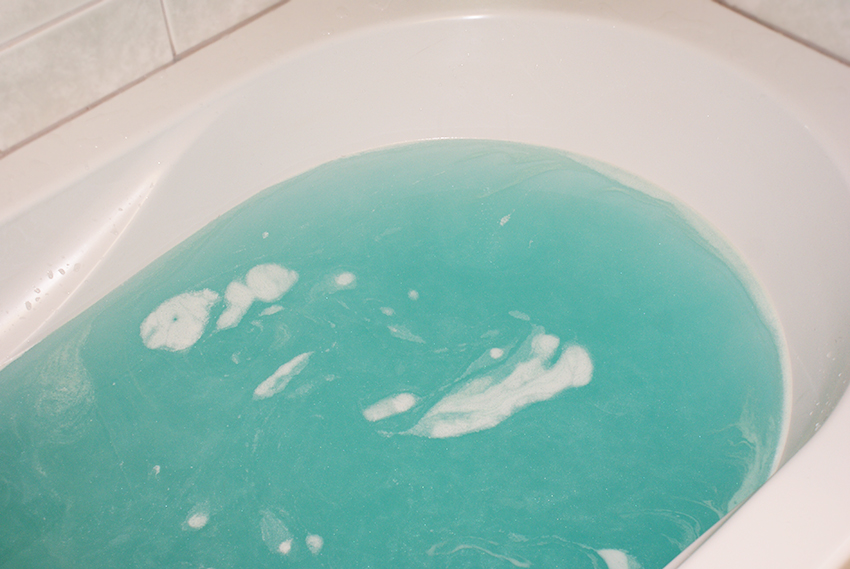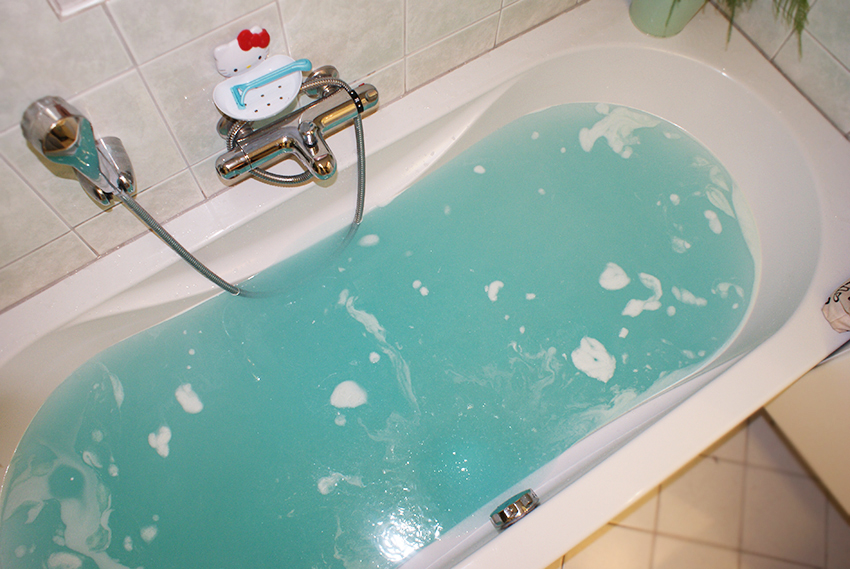 Wauw. Dit had ik niet verwacht. Een prachtige, turquoise kleur komt er tevoorschijn boordevol kleine glitters in het water. De geur verspreidt zich niet alleen door de hele badkamer, ook op de overloop en zelfs in m'n vriend's kamer was het te ruiken. Intens genieten van zowel de geur als van het badwater. Het water en m'n huid voelen zacht en ik heb heerlijk genoten van deze bath bomb. Enige minpuntje is dat hij afgeeft in bad, ter hoogte van het wateroppervlakte. Even goed boenen en dan is het weg, maar wilde het toch even vermelden.
Dit is er zeker eentje die ik ga inslaan. Hij is perfect voor in de winter, als het wat kouder is (lees: -24°C ofzo).


Perle de Sel kost €6,50 en is onderdeel van de Kerstcollectie.
6 Responses to Review: Lush Perle de Sel Bath Bomb