Review: Lush Coco Loco Shower Oil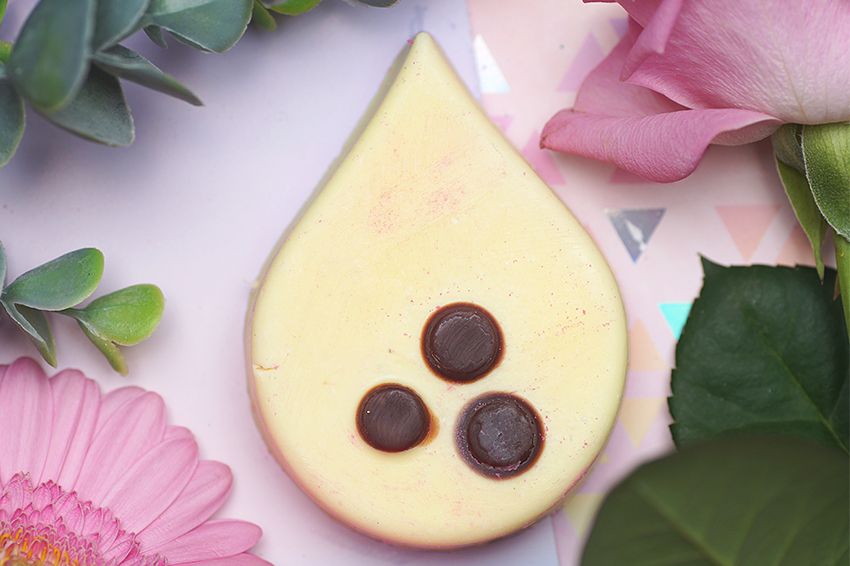 Shower oils, ik vind ze toch best wel fijn. Ze maken in een handomdraai m'n huid zijdezacht en onwijs gehydrateerd. Ik merk dat ik de laatste tijd steeds vaker naar een shower oil grijp, in plaats van een douchegel. Ondanks dat het erg warm is momenteel buiten (lees: graadje hel), neigt mijn huid altijd wel naar de droge, trekkerige kant. Een shower oil is dan ideaal — en ook nog eens naked. Vandaag lees je alles over Coco Loco, de kokosnoot onder de shower oils!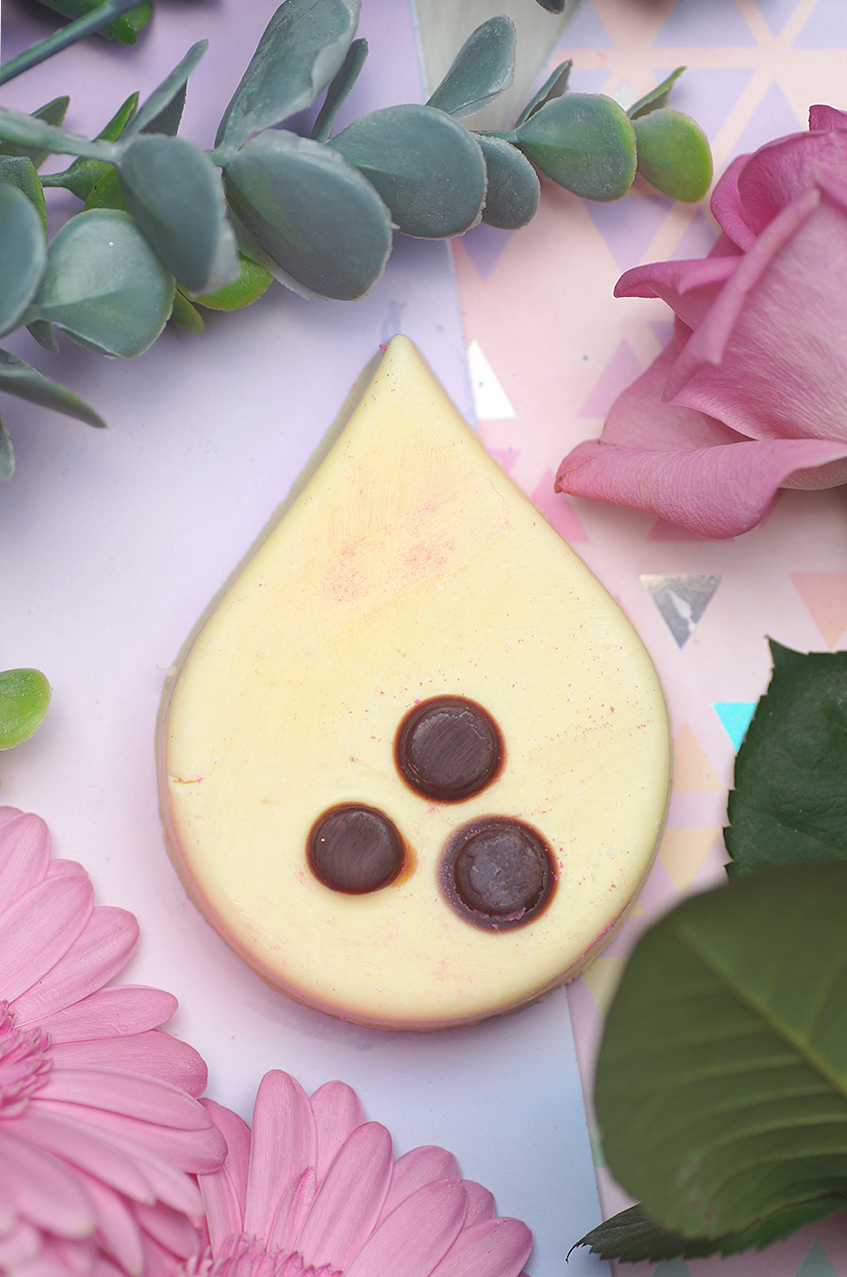 Wat is het?
Lush Coco Loco Shower Oil kost €7,00 en te koop in de Lush Labs afgelopen maand. Het is een shower oil — een product dat je meeneemt de douche in, en dat door de warmte van je huid, zijn boters en oliën lichtelijk laat smelten waardoor er een zacht en gehydrateerd laagje achterblijft op de huid. Ook reinigt het de huid op milde wijze, waardoor het zeer geschikt of voor mensen met een gevoelige huid. Je kunt de shower oil na een douchegel gebruiken voor extra hydratatie, maar je kunt hem natuurlijk ook gewoon los gebruiken.
Behalve Coco Loco heb je ook de Argan Dragon shower oil en Minomisoma shower oil. In de Paascollectie had je Carrot shower oil.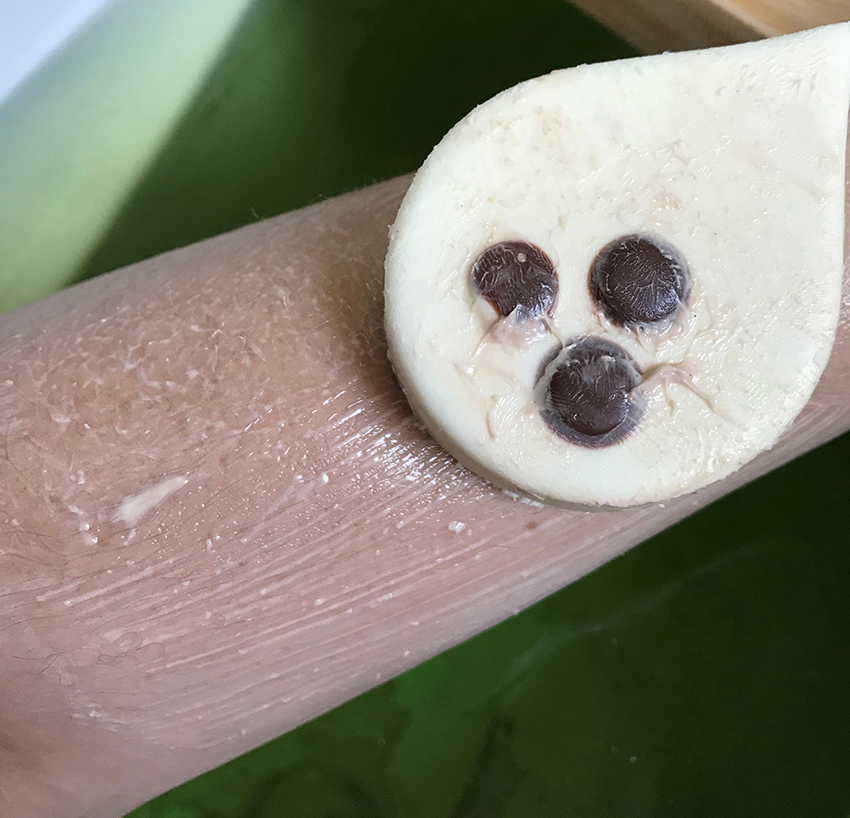 Wat zit erin?
Ingrediënten: Fair Trade en Biologische Cacaoboter, Extra Virgin Kokosolie (Cocos nucifera), Cocamidopropyl-betaïne, Zonnebloemwas, Kokosmeel, Parfum, Kokosnootcrème, Braziliaanse Sinaasappelolie (Citrus sinensis), Korianderzaadolie, Citroengrasolie (Cymbopogon citratus), Titanium Dioxide, Cacaopoeder (Theobroma cacao), Benzyl Alcohol, *Citral, Coumarine, *Limonene, *Linalool
Uiteraard hebben alle shower oils een basis van cacaoboter, maar behalve dat hydraterende goedje bevat Coco Loco een goede dosis kokosolie, zonnebloemwas, kokosmeel, kokosnootcrème, sinaasappelolie, korianderzaadolie, citroengrasolie en ook zit er nog wat cacaopoeder in. Kokosnoten staan bekend om hun tropische touch, maar ook om hun hydraterende en verzachtende werking. Kokosmeel is een zeer lichte scrub die de huid zacht maakt, maar ook overtollige olie absorbeert. Braziliaanse sinaasappel zorgt natuurlijk voor een heerlijke geur, maar werkt ook nog eens ontstekingsremmend. Korianderzaadolie heeft behalve antibacteriële eigenschappen, ook stimulerende en verwarmende effecten. Citroengrasolie is een zeer frisse, opwekkende geur, maar ook dit ingrediënt is ontstekingsremmend.
De ingrediënten zorgen voor een warme, tropische en romige kokosnootgeur. De geur is bijna identiek aan de Big Calm shower jelly, trouwens! De kokosgeur is erg overheersend in dit product, niet gek gezien de naam natuurlijk. Mocht je niet van de kokosgeur houden (zoals ik 👀), dan zou ik hem toch wel skippen.. Houd je er wel van, dan heb je aan Coco Loco een goeie. Het lukt de shower oil aardig goed om je naar een wit Bounty strand te teleporteren.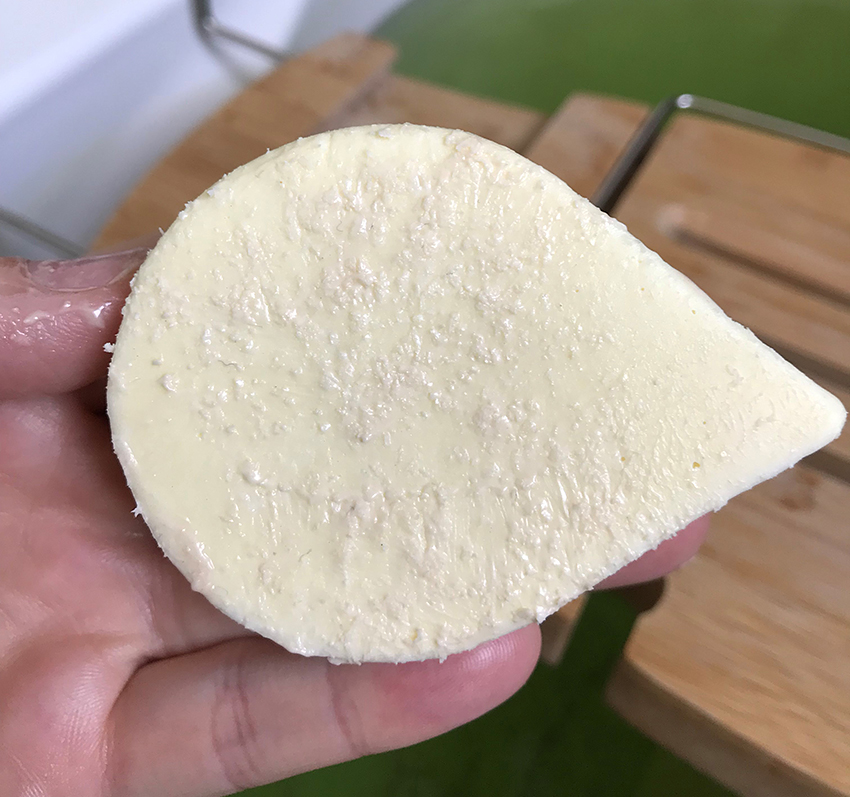 Mijn ervaring
Onder de douche smelt de shower oil vrij snel als ik hem over m'n huid laat glijden. De boters en oliën zorgen voor een laagje dat ik nog even goed uitsmeer over de huid. Daarna spoel ik het overtollige product weg met de douchestraal. Zorg wel dat je de shower oil niet rechtstreeks onder de douchestraal houdt, want door warme water heb je kans dat hij wat meer smelt. Probeer ook niet teveel te gebruiken, omdat het je huid alleen maar vettig maakt na afloop. Als je klaar bent met de shower oil, leg hem dan op een droog plekje. Dep je huid droog na het douchen en klaar ben je.
M'n huid voelt onwijs gehydrateerd en zacht na afloop, net als bij de andere shower oils. Het laagje blijft de hele dag op m'n huid, de tropische kokosgeur blijft nog uren hangen. (Arme ik) Pas de volgende dag wordt m'n huid weer wat droger, wat betekent dat ik nu de shower oils iedere ochtend gebruik voor een gevoede huid gedurende de dag. Het enige nadeel voor mij is de geur, maar ik gebruik met alle liefde Minamisoma, Argan Dragon of Carrot. Al met al blijf ik het ideale producten vinden, en raad ik je zeker aan ze eens te proberen!

Lush Coco Loco Shower Oil kost €7,00 en bevat 50 gram. Hij behoort tot de tijdelijke Lush Labs.
4 Responses to Review: Lush Coco Loco Shower Oil