Review: Lush Cherry Blossom Reusable Bubble Bar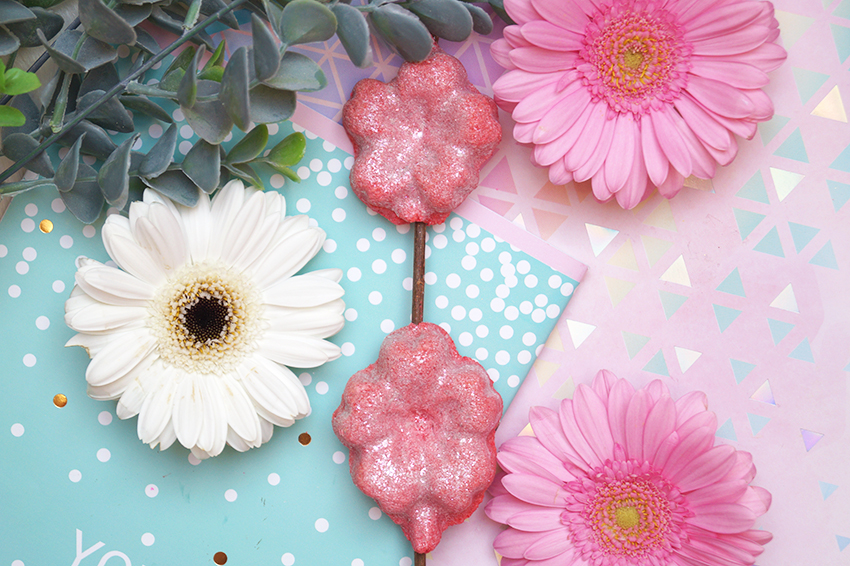 Als ik ooit naar Japan ga, is één van de redenen voor m'n bezoek om de mooie kersenbloesems te aanschouwen. Hoewel we in Nederland ook enkele kersenbloesems hebben, blijf ik het aanzicht van honderden van deze bomen toch zo magisch vinden. Vanwege m'n liefde voor deze prachtige boom met roze bloemen, kon ik Cherry Blossom niet laten liggen tijdens het shoppen in de Engelse webshop. Hij ziet er zó schattig uit, en als het goed is, moet de geur ook heerlijk zijn.. Vandaag test ik hem uit, lees je mee?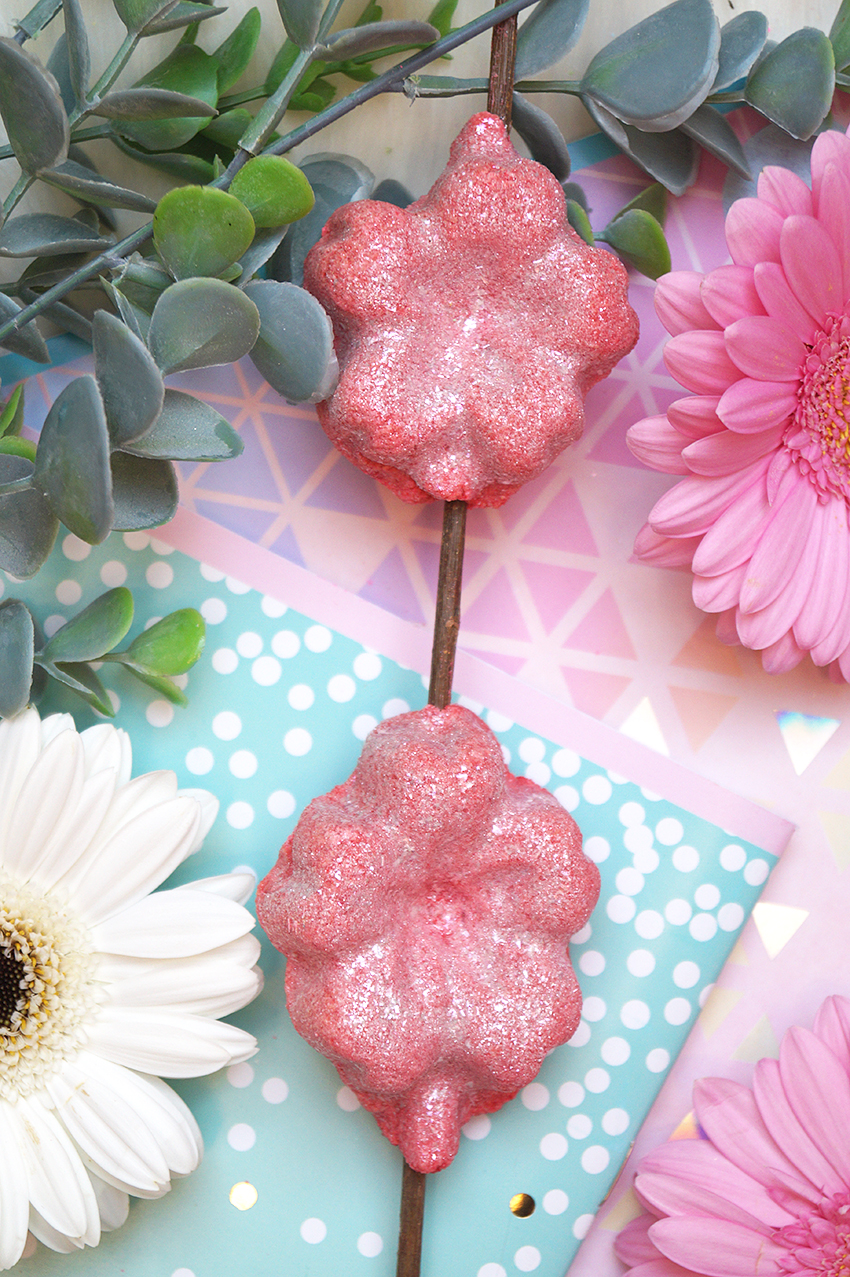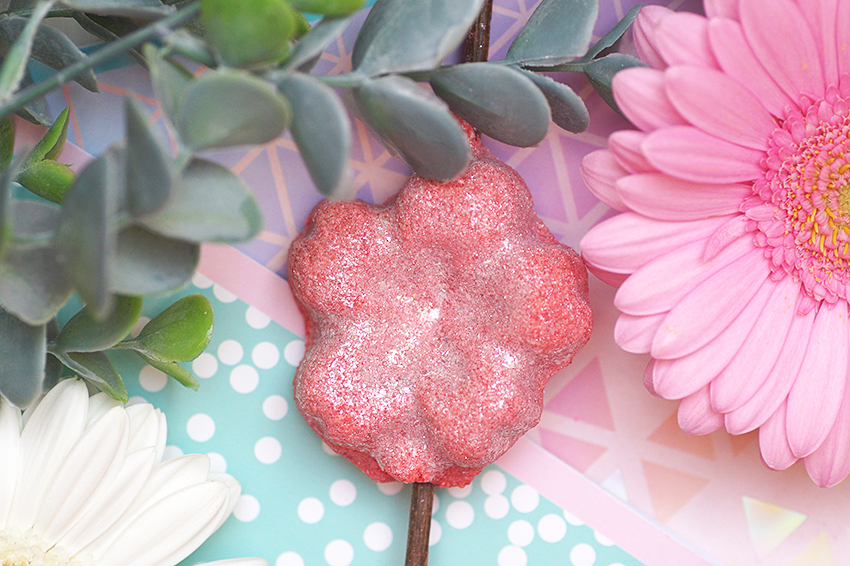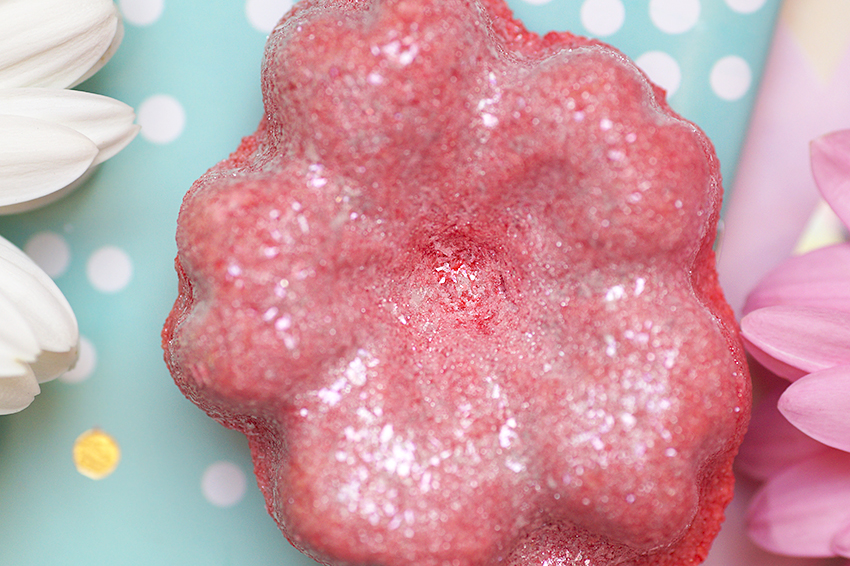 Wat is het?
Ingrediënten: Sodium Carbonate, Cream of Tartar, Sodium Laureth Sulfate, Glycerine, Lauryl Betaine, Perfume, Almond essential oil, Rosewood Oil, Cedarwood Oil, Sicilian Lemon Oil, Titanium Dioxide, Synthetic Fluorphlogopite, Calcium Sodium Borosilicate, Tin Oxide, Alpha-Isomethyl Ionone, *Citral, *Citronellol, *Coumarin, *Eugenol, *Farnesol, *Geraniol, *Limonene, *Linalool, Colour 14700, Colour 45410, Colour 17200
Lush Cherry Blossom Reusable Bubble Bar kost £7,50 en is onderdeel van het vaste assortiment in Engeland. Deze reusable bubble bar is, zoals de naam al suggereert, te hergebruiken. Reusable bubble bars zijn steviger en harder dan gewone bubble bar. Over 't algemeen zitten ze op een stokje, waardoor je hem eenvoudig onder de lopende kraan houdt. Ze zijn veel lastiger te verkruimelen, maar gaan wel langer mee dan een normale bubble bar. Cherry Blossom bestaat uit twee bloemen — eentje voor elk bad, zo gebruik ik hem. Zo doe ik twee keer met dit product.
Cherry Blossom bestaat uit amandelolie, rozenhoutolie, cederhoutolie en citroenolie. Er zit niks van kersen in dus, ondanks het hele concept van het product. Ik ga heel eerlijk zijn, maar ik vind deze bubble bar écht niet lekker ruiken. Het is een warme en bloemige geur, maar met een rare twist. Je ruikt niet echt de specifieke ingrediënten, hoewel ik het warme van de amandel en bloemige van de rozen wel eruit pik. De combinatie van alle ingrediënten zorgt voor een weeïge geur, totaal niet wat ik verwacht had. Ik verwachtte een zoete kersengeur, misschien wat fruitig. Maar in plaats van zoete kersen ruik ik alleen maar warme, oude kersen die over datum zijn.
Speel het filmpje af in 2160p kwaliteit en op volledig scherm voor de beste ervaring! Het filmpje speelt zich versneld af.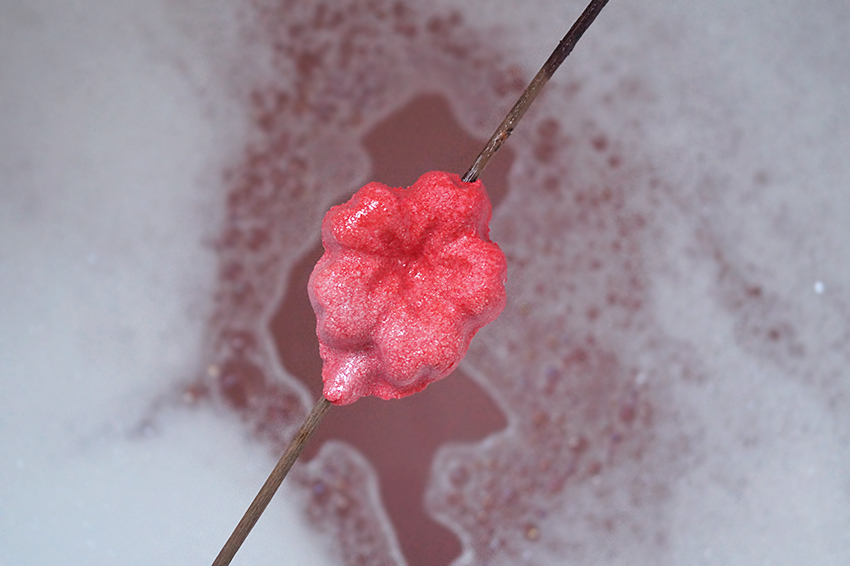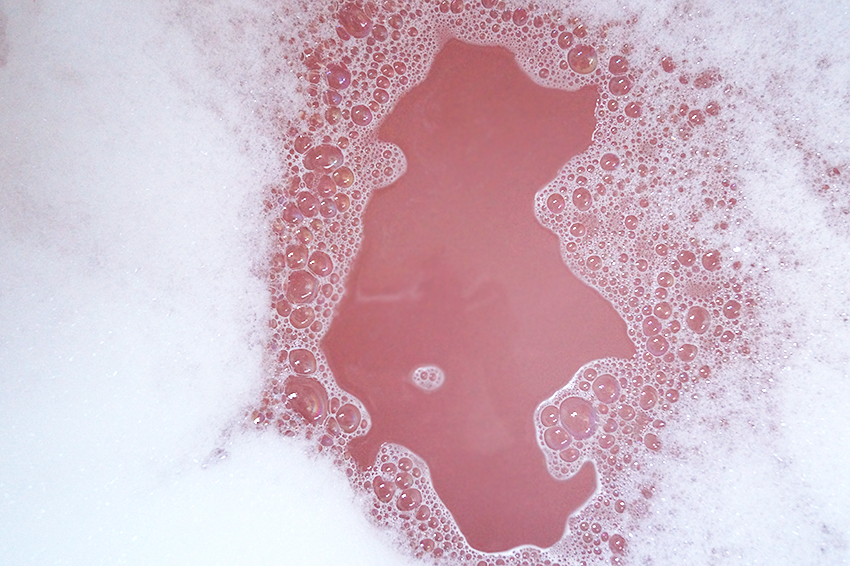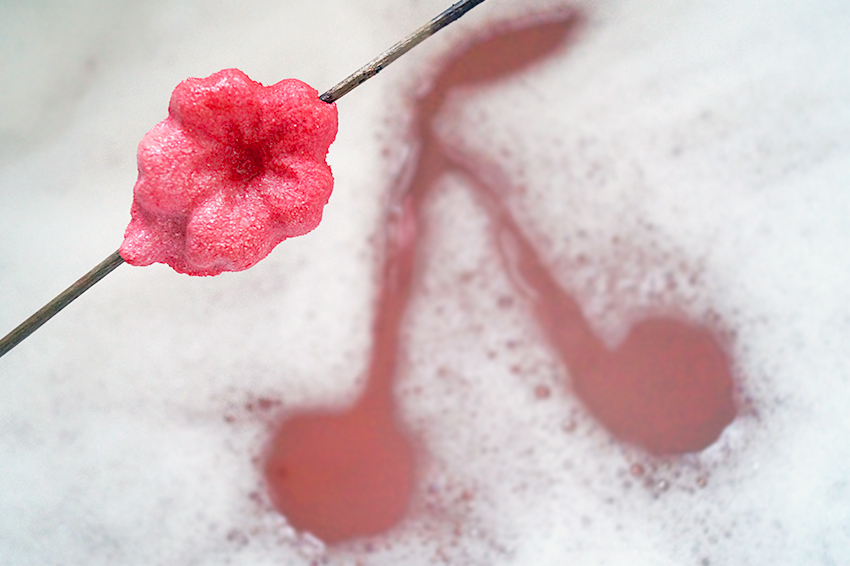 Mijn ervaring
Zoals je in het filmpje kan zien, houd ik de bubble bar gewoon onder de stromende kraan. Er komt al snel wit schuim op de oppervlakte, gevolgd door een roze kleurtje in het water. De geur is vrij goed te ruiken in de badkamer — een warme, amandel-achtige kersengeur. Er komt van één 'bloesem' veel schuim af, maar ook het water heeft een soort, vaag roze kleurtje. Ideaal aan de reusable bubble bars is dat, als je genoeg schuim hebt, je ze aan de kant legt om te drogen. De volgende keer houd je hem dan gewoon weer onder de kraan!
De warme kersengeur was constant aanwezig en ook het zachte schuim heeft zeker 45 minuten op de oppervlakte gelegen. M'n huid voelde iets zachter aan na afloop, en ook een stuk meer gehydrateerd! De geur was héél licht nog te ruiken op m'n huid. Er was niet echt een bath bomb nodig bij deze bubble bar — hoewel het altijd wel leuker is! Een goede suggestie zou dan Sakura zijn, of Sex Bomb als je een wat meer bloemig bad wilt. Ondanks dat ik geen fan ben van de geur, vind ik het concept van bubble bars wel echt geweldig! Torenhoog schuim waar je je in kunt verstoppen blijft gewoon leuk, hoe oud je ook bent.

Lush Cherry Blossom Reusable Bubble Bar kost £7,50. Hij behoort tot het vaste assortiment, maar alleen in Engeland.
4 Responses to Review: Lush Cherry Blossom Reusable Bubble Bar