Review: Lush Drummers Drumming Shower Jelly
Yaaas, nieuwe jellies in de Kerstcollectie! Dat begint goed. En, eindelijk! Ik ben dol op jellies, dus ik stond natuurlijk alweer te springen. Ik was het meest benieuwd naar Drummers Drumming en Silver Bells, want dat zijn de twee compleet nieuwe jellies in het assortiment. Deze vrolijke, gele jelly is ideaal voor de opkomende, donkere dagen. Vandaag ga ik deze zonnige jelly voor je reviewen. Ben je benieuwd, lees dan snel verder!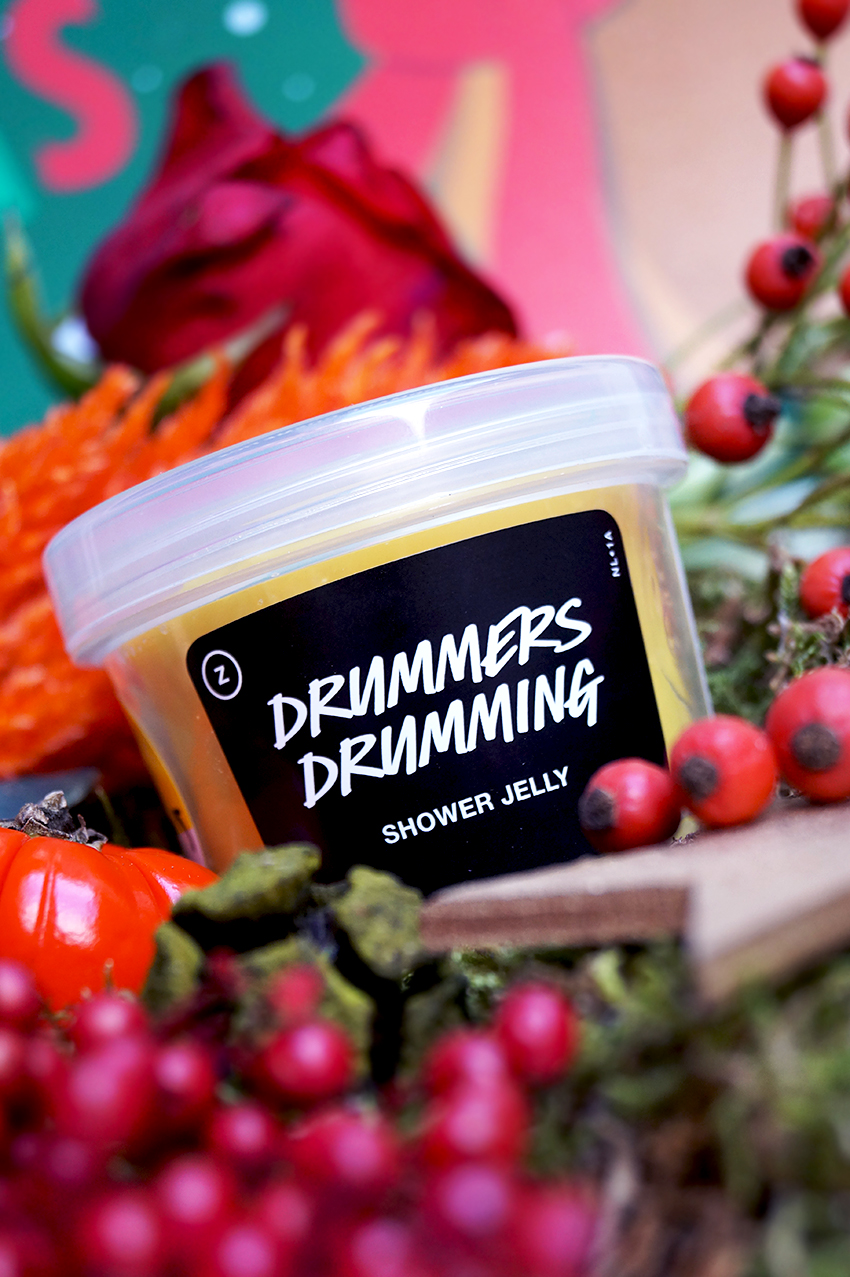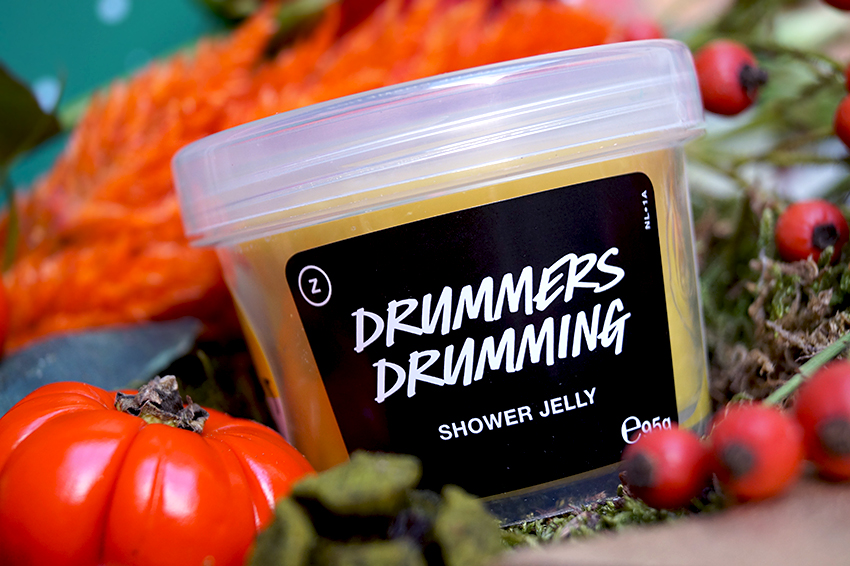 Wat is het?
Lush Drummers Drumming Shower Jelly kost €8,00 voor 100 gram. Voor zover ik weet is hij er niet in grote variant, alleen 100 gram. Hij is onderdeel van de Kerstcollectie, en is (samen met Silver Bells) compleet nieuw in de collectie. Heerlijk, twee compleet nieuwe jellies. Een keertje wat anders dan Butterbear jelly of Santa's Belly jelly. No shade hoor, maar ik vind iets nieuws altijd wel heel leuk en exciting. Anyway, zoals de naam al doet vermoeden, is deze jelly een kleine trommel. Erg leuk, en wat een vrolijk kleurtje ook!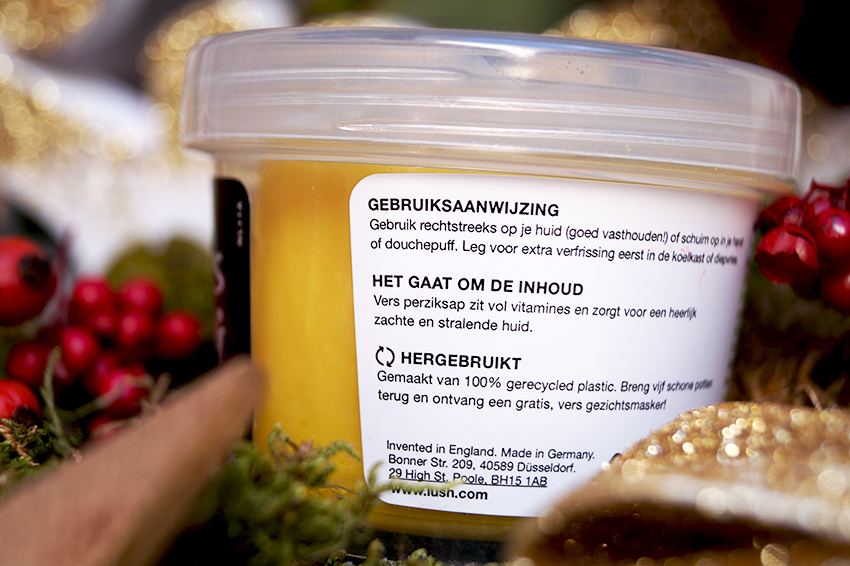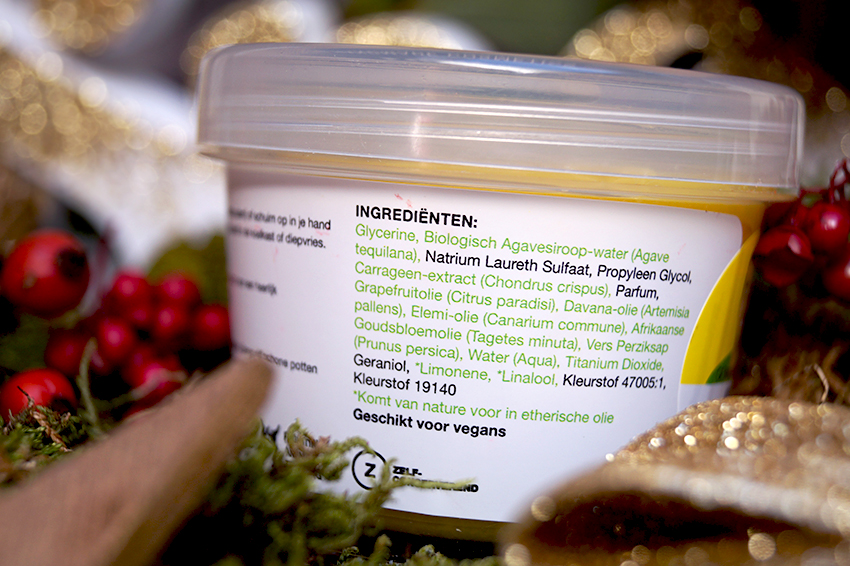 Wat zit erin?
Ingrediënten: Glycerine, Natrium Laureth Sulfaat, Propyleen Glycol, Carrageenextract, Parfum, Grapefruitolie (Citrus paradisi), Davana-olie, Elemi-olie (Canarium commune), Afrikaanse Goudsbloemolie (Tagetes minuta), Vers Perziksap (Prunus persica), Water (Aqua), Titanium Dioxide, Geraniol (Geraniol), *Limonene, *Linalool, Kleurstof 47005:1, Kleurstof 19140
Drummers Drumming bevat behalve het hydraterende glycerine en carrageenextract, ook grapefruitolie, davana-olie, elemi-olie, goudsbloemolie en vers perziksap. Het perziksap en de grapefruitolie erin reinigen de huid en zorgen voor een stralende huid. Elemi-olie is antiseptisch, werkt het licht verstrakkend en balanceert de talgproductie van de huid. Goudsbloemolie heeft anti-microbiële en anti-schimmel eigenschappen, en maakt de huid soepel. Davana-olie heeft behalve een warme, fruitige abrikozen-geur ook kalmerende en anti-bacteriële eigenschappen.
Deze vrolijke jelly deelt zijn geur met de Peachy bath bomb van de Valentijnsdagcollectie. Hij ruikt fruitig en zoet, maar heeft ook een bloemige ondergrond. Het is een vrolijke, zonnige geur — al haal ik er niet direct perziken uit, eerder sinaasappels met iets bloemig. Ik vind de geur ook iets hout-achtigs hebben, iets warms. Het is een lekkere geur. Niet m'n favoriete geur van Lush, maar ook niet zo erg als Snow Fairy. 😆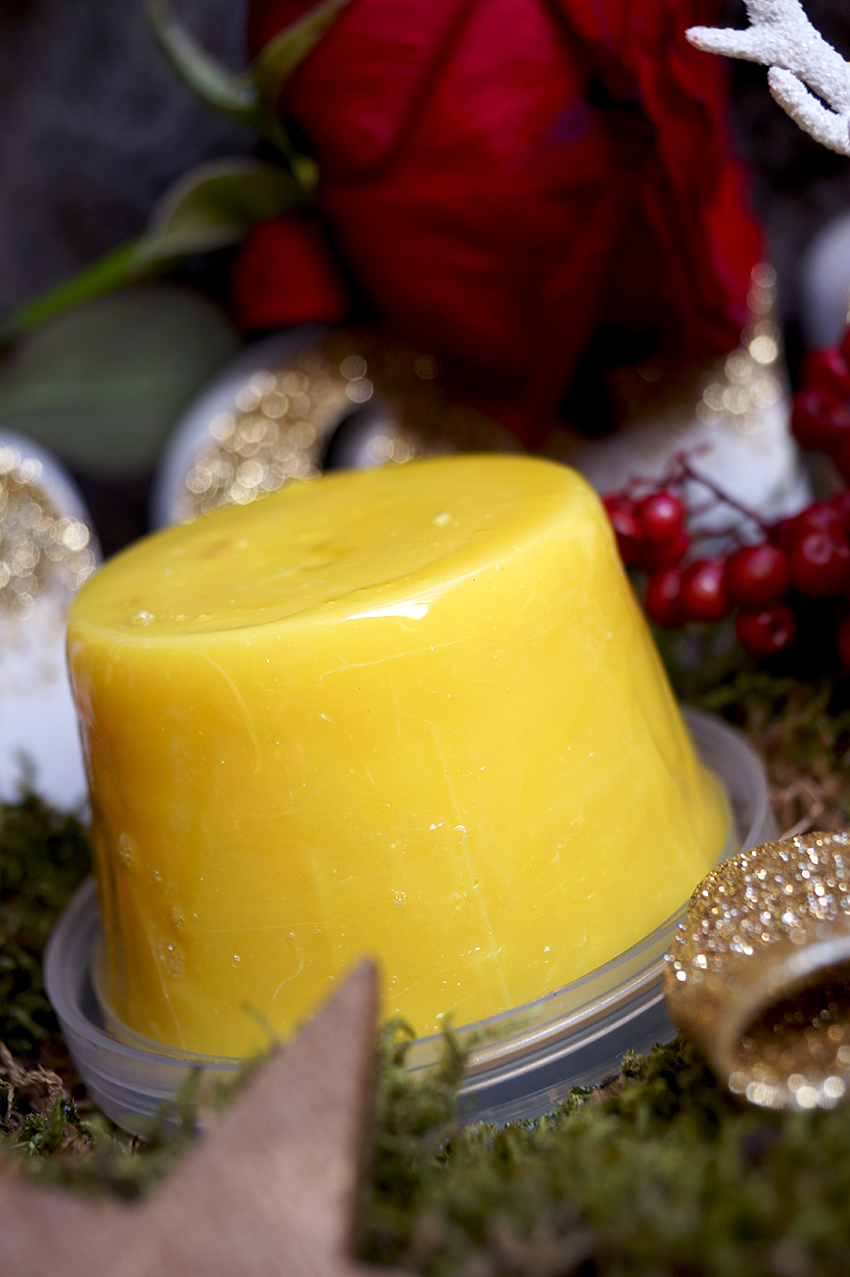 Mijn ervaring
Onder de douche schuimt de jelly lekker snel op. Het uitsmeren van het schuim voelt heerlijk aan, zo zacht! De geur is goed te ruiken in de douche. Ik link de geur niet direct met Kerst, of het najaar überhaupt, maar desondanks kan ik wel van de geur genieten. Nadat ik de huid afspoel en afdroog, voelt m'n huid zijdezacht aan. De huid lijkt soepeler en elastischer te zijn, en, zoals altijd bij de jellies, heeft m'n huid een waanzinnig mooie glans. Nu ik nog een kleurtje heb van m'n vakantie op de Malediven, ziet m'n huid er helemaal gezond en glowy uit.
Wat ik wél erg opvallend vind, is dat de geur zeer goed te ruiken is op de huid — maar compleet anders dan hoe de jelly in het potje ruikt! Hij is op de huid heel warm en hout-achtig, ik moet een beetje aan potloden denken. Dit had ik ook bij Geode bath bomb ook, die omschreef ik als "echt zo'n houtachtige potlood/grafiet geur". Nu weet ik dat ik vrij uniek ben met geuren omschrijven, maar één ding is zeker: hij is op de huid niet meer fruitig of zoet.
Ondanks dat, is het een prima jelly. Het is geen hoogtepunt voor me, dus ik zou er niet nogmaals 8 euro voor neertellen. (Serieus, what's up met die prijsverhogingen?) Nu weet ik toevallig al hoe Silver Bells, de andere nieuwe jelly, ruikt.. en dát is voor mij wel een winnaar. Maar.. die review zul je nog héél eventjes moeten afwachten! 😏

Lush Drummers Drumming Shower Jelly kost €8,00 en bevat 100 gram. Hij behoort tot de Kerstcollectie.
4 Responses to Review: Lush Drummers Drumming Shower Jelly