Review: Lush Cheer Up Buttercup Bath Bomb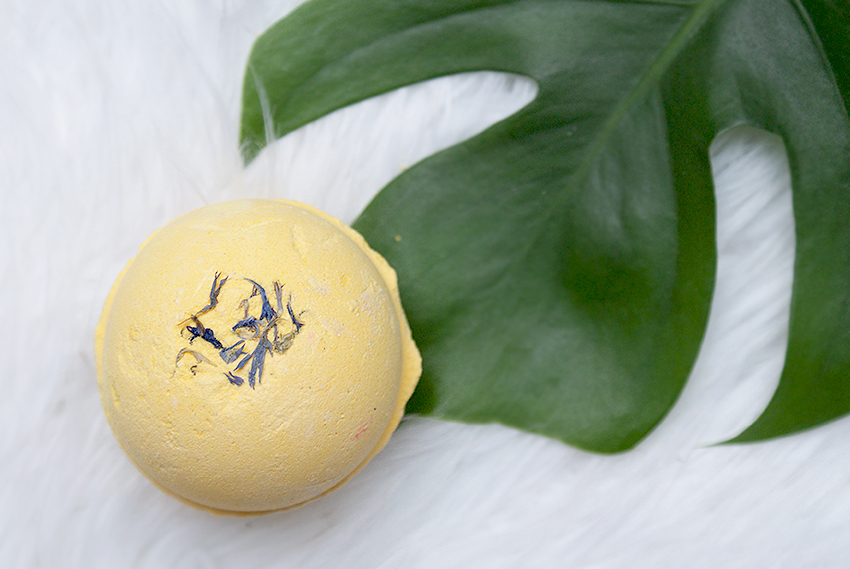 Heb je behoefte aan een beetje cheering up? Dan raad ik je deze heerlijke bath bomb van Lush aan! Dit is echt mijn favoriete bath bomb als het aankomt op frisse geuren. Het is letterlijk Lemony Flutter in een bruisbaluitvoering. En gezien het weer buiten *werpt een boze blik naar buiten* was ik wel even toe aan een lekker, warm en verfrissend bad. Lees je mee?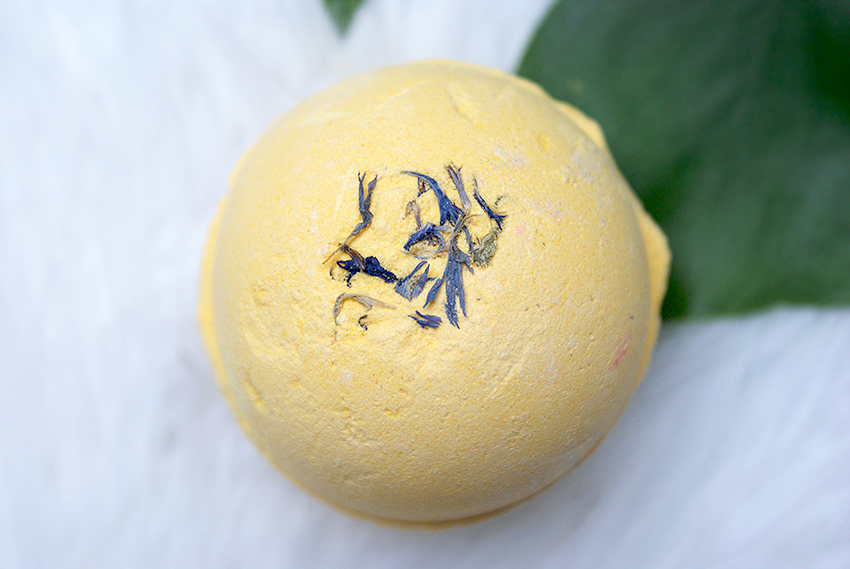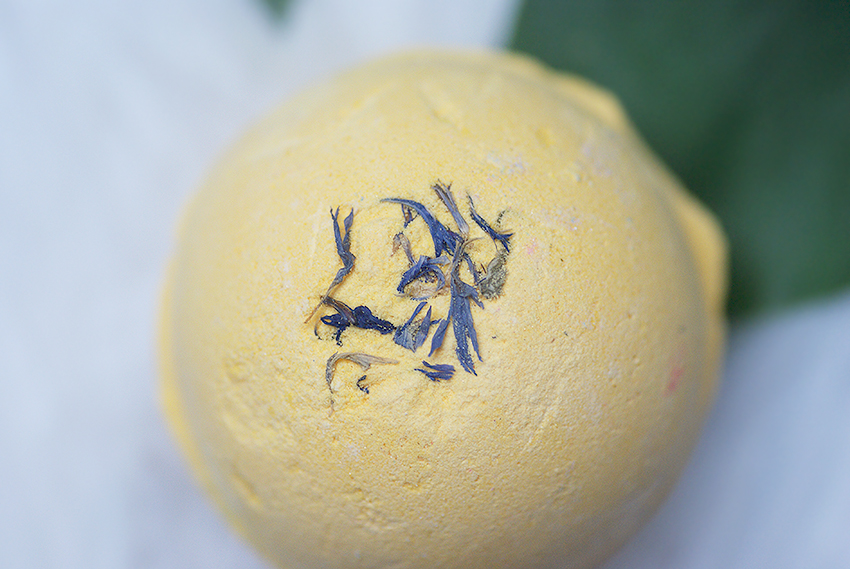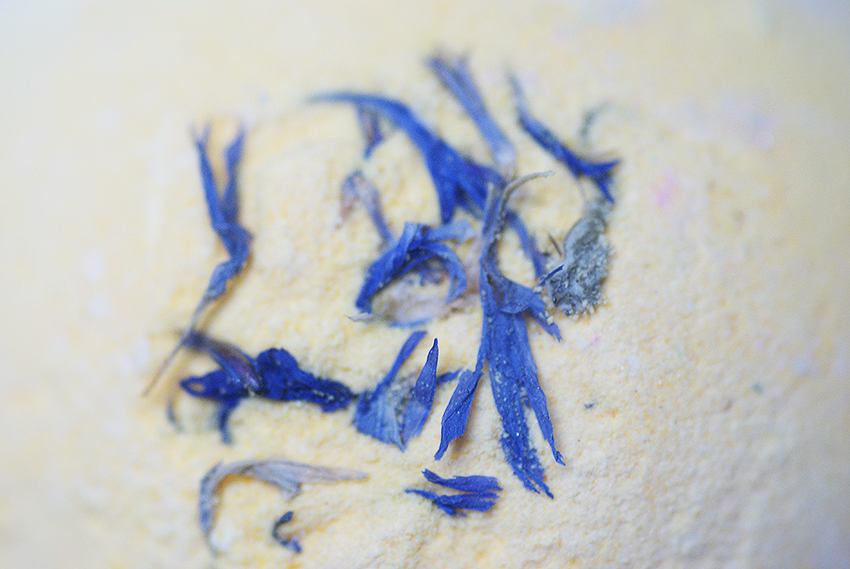 Lush Cheer Up Buttercup Bath Bomb kost €4,75 en is vegan. Hij is iets kleiner dan een standaard bath bomb. Hij bevat citroen, limoen en neroli en ruikt daardoor dus echt enorm fris. Ik ruik één en al citroen, en de geur is sterk aanwezig! Hij doet me denken aan Lemony Flutter. Kortom, zonnestralen in je bad. Hoe heerlijk is deze bath bomb voor 's ochtends vroeg? Of wanneer je niet zo lekker in je hum bent?
Hij bevat een portie cacaoboter, wat zorgt voor een zachte en soepele huid na afloop. Echter wordt dit ingrediënt gevolgd door parfum, dus pas hier mee op als je een gevoelige huid hebt. Bovenop de bath bomb zitten blaadjes van de blauwe korenbloemen, leuk detail. De oliën van citroen, limoen en neroli zouden zorgen voor een zachte huid, dus ik ben benieuwd.
Klik op het filmpje om de video te starten of te stoppen.
Het tweede filmpje maakte ik in 2017, die is iets langer!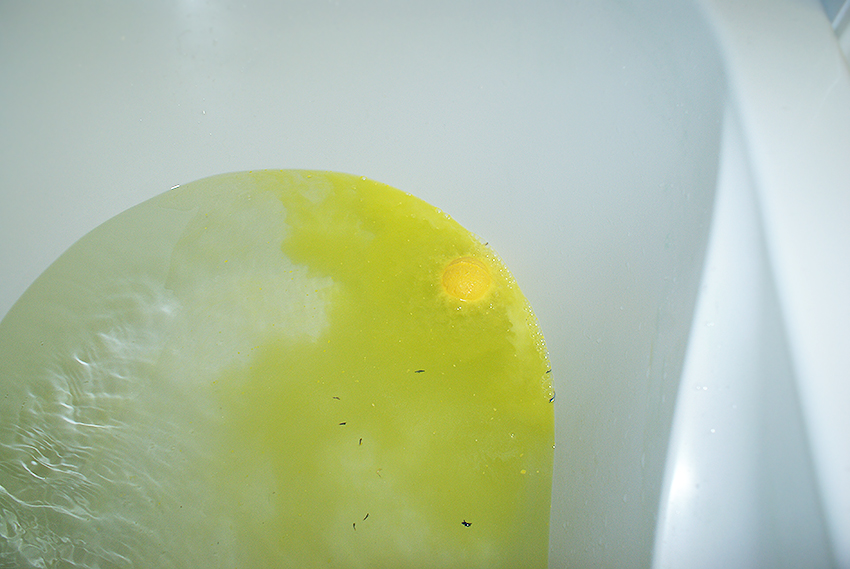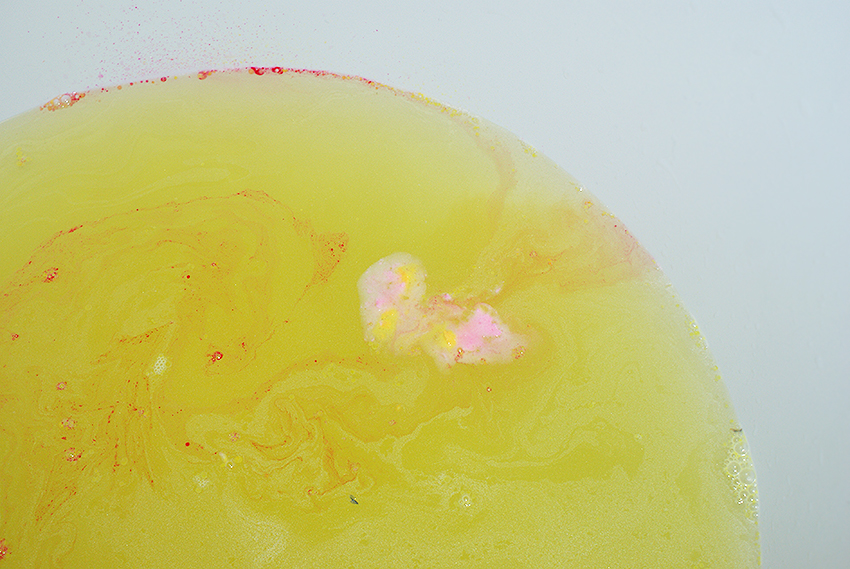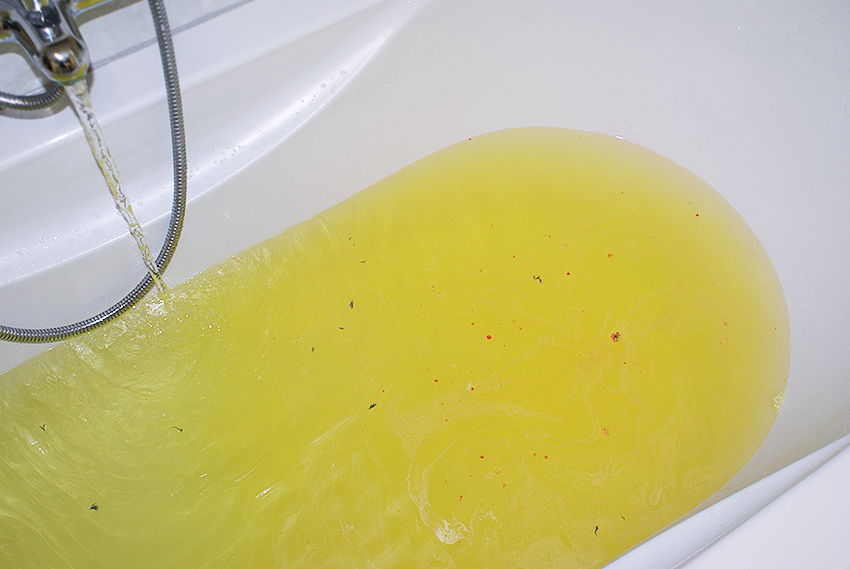 De geur van Cheer Up Buttercup is overweldigend lekker. Heel fris, heel opwekkend en goed te ruiken. In het begin denk je dat de bath bomb alleen maar geel uitspuwt, maar schijn bedriegt! Na een minuutje zie je oranje stralen, gevolgd door roze. De uiteindelijk kleur is geel, maar gelukkig associeer je hem niet met een bad vol urine, dankzij de frisse geuren..
De cacaoboter en oliën in de bath bomb merk je goed achteraf. Normaal vallen dit soort dingen me niet heel erg op, maar bij deze bath bomb kon ik het goed voelen aan m'n huid. Voor mij blijft dit een topper!
Lush Cheer Up Buttercup Bath Bomb kost €4,75.
4 Responses to Review: Lush Cheer Up Buttercup Bath Bomb