Review: Lush Geo Phyzz Bath Bomb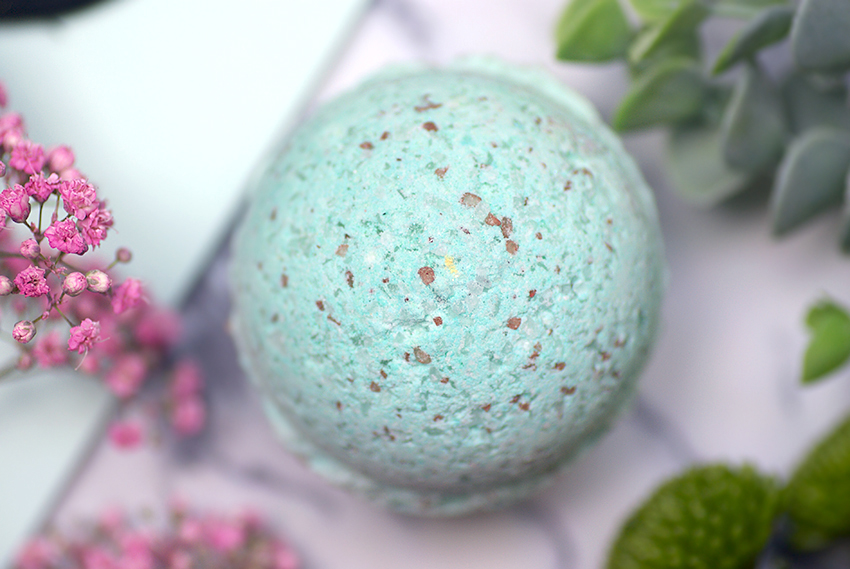 Een aardse bath bomb, het spreekt mij nooit echt direct aan. Ik houd van de natuur enzo hoor, maar in bad heb ik toch liever zoete meuk of bloemige shit. Geo Phyzz bleef dan ook vrij lang liggen nadat ik hem gekocht had. Dat is ook wel een beetje omdat hij een stuk kleiner is, dat weerhoudt me toch een beetje om hem te gebruiken. Na het fiasco van Black Rose eergisteren hoefde ik in ieder geval niet bang te zijn dat deze zoveel troep zou achterlaten. Echter stelt Geo Phyzz me teleur op een heel ander gebied… lees maar verder.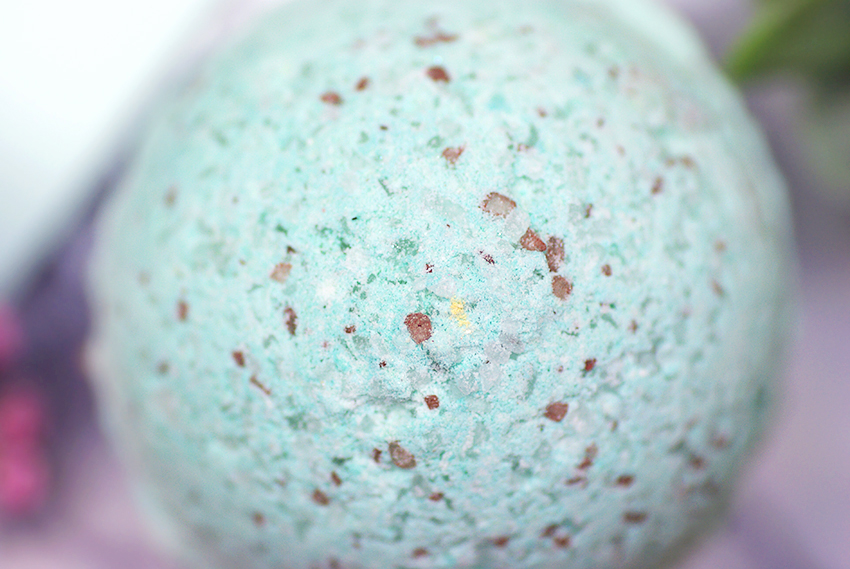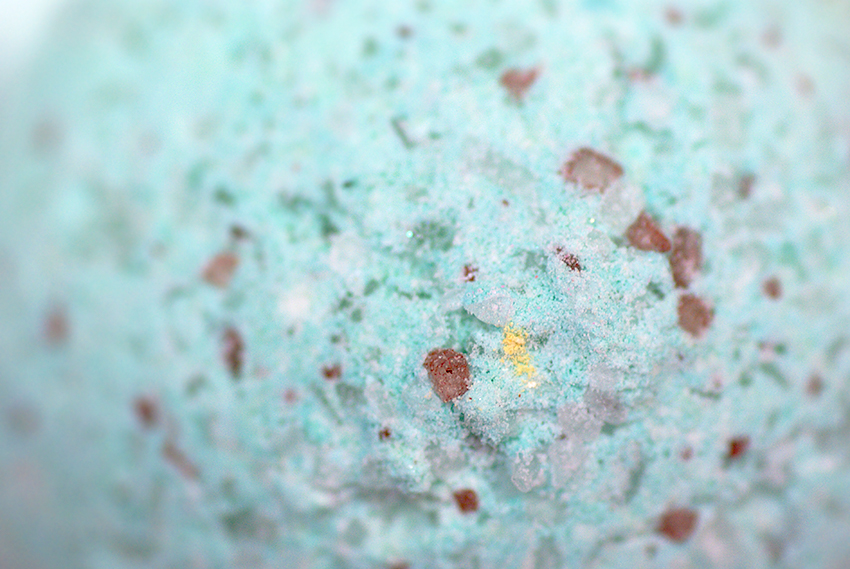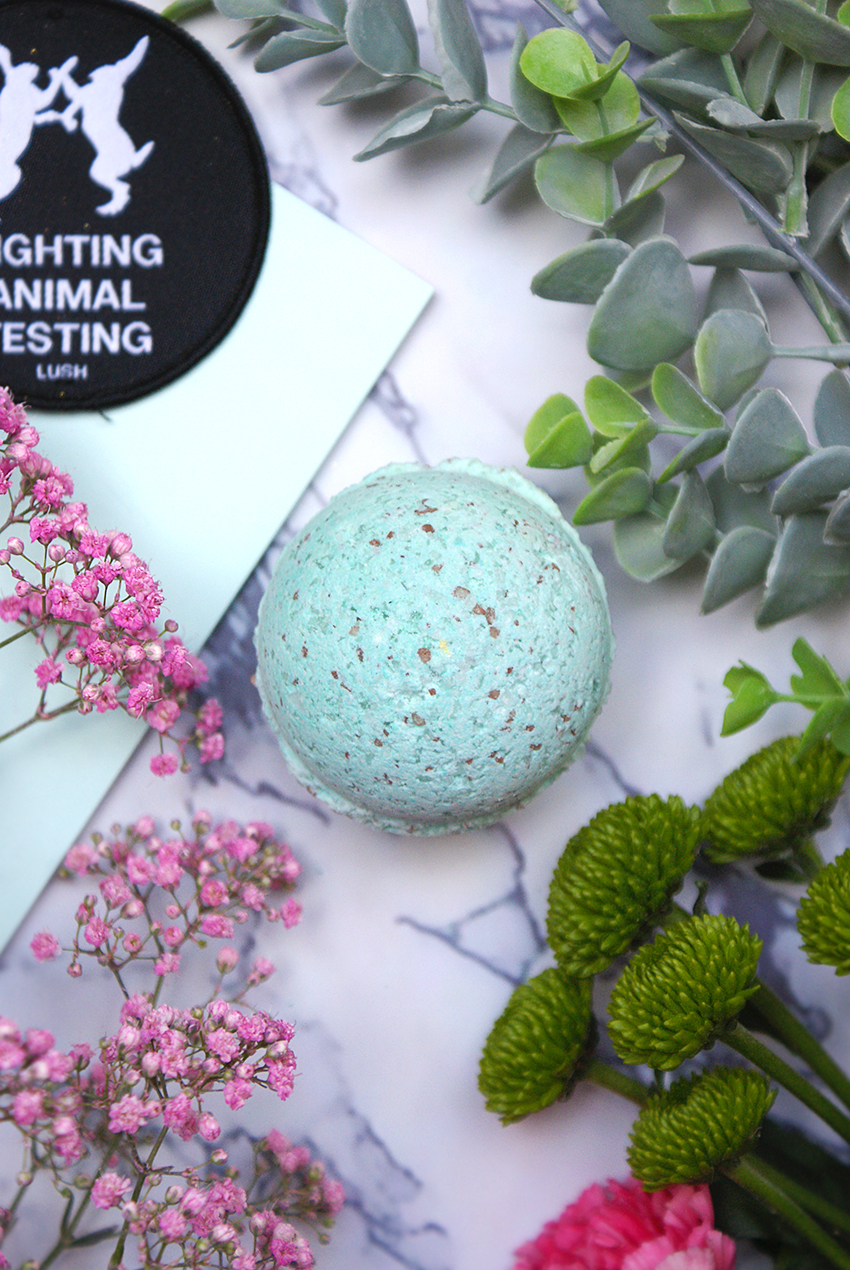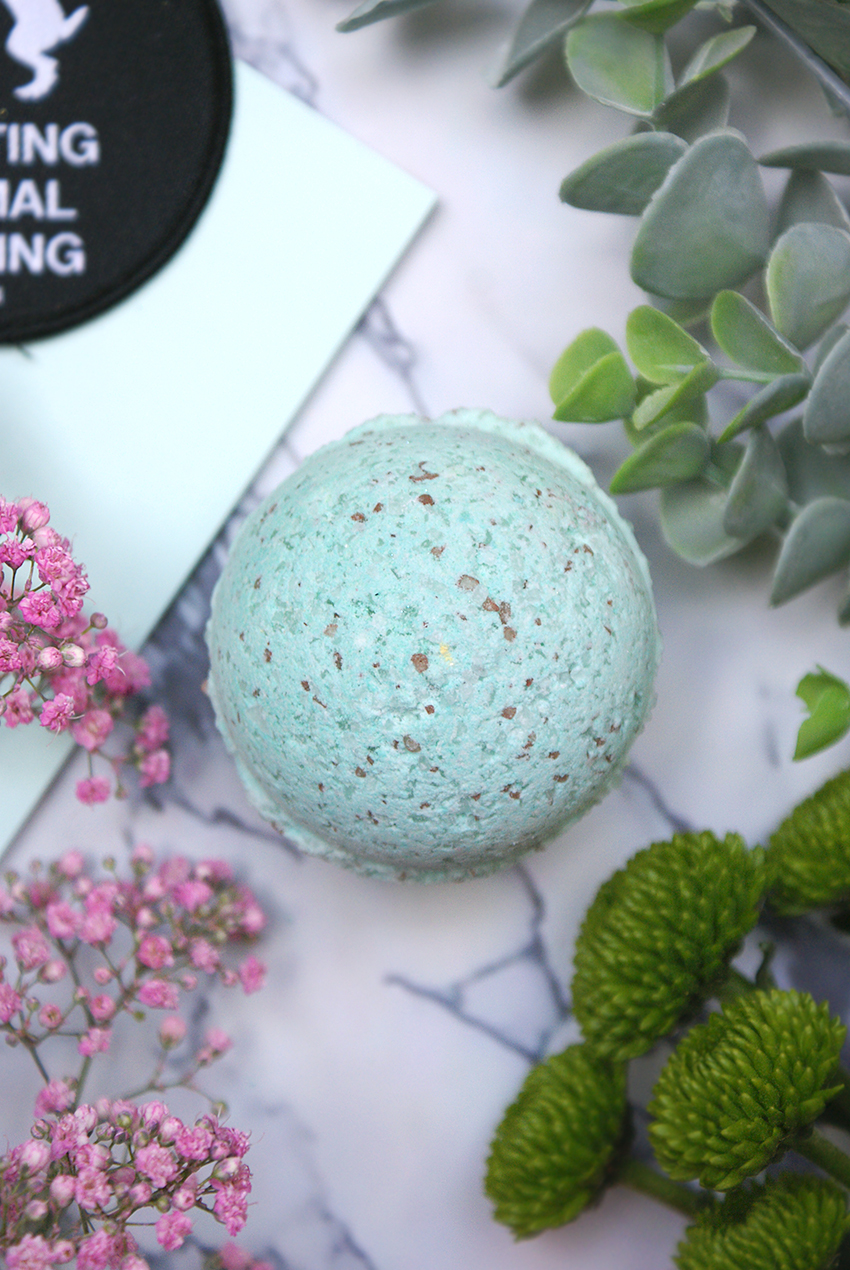 Wat is het?
Ingrediënten: Grof zeezout (Maris sal), Natrium Bicarbonaat (Sodium bicarbonate), Citroenzuur (Citric acid), Hawaiiaans Rood Zeezout, Parfum, Cypresolie, Sandalwood Oil, Zeewier Absolue (Fucus vesiculosus), Water (Aqua), Gardenia-extract, Eikenmos-extract (Evernia prunastri), *Limonene, *Linalool, Kleurstof 42053
Lush Geo Phyzz Bath Bomb kost €5,50 en is onderdeel van de tijdelijke Harajuku collectie, bestaande uit uiteenlopende 54 bath bombs. Geo Phyzz is kleiner dan de andere bath bombs, vandaar dat hij ook een paar euro goedkoper is. Kleiner hoeft niet te betekenen dat ze minder effectief zijn in bad, kijk maar naar Goldrush. Geo Phyzz is de eerste bath bomb van de Harajuku collectie die ik test, die aards is.
Aan de grove structuur van de bath bomb kan ik al zien dat hij véél grof zeezout bevat — en dat is inderdaad ook het hoofdingrediënt. Ook lijkt hij stukjes cacaoboter te bevatten, maar na eventjes goed kijken blijkt dit het rode zeezout uit Hawaii te zijn. Er zit ook cypres, sandelhout, zeewier, gardenia en eikenmos in. De geur is dan ook inderdaad erg aards, met een warme en houtachtige noot van de sandelhout die door de dennengeur heen prikt. Het is niet mijn favoriete geur, maar ik ben dan ook niet echt te porren voor aardse geuren.
Speel het filmpje af in 2160p kwaliteit en op volledig scherm voor de beste ervaring! Het filmpje speelt zich versneld af.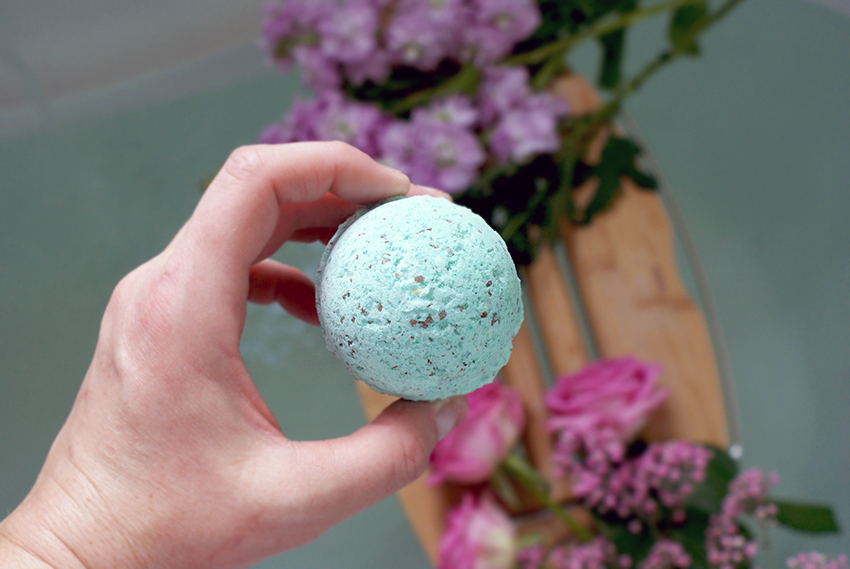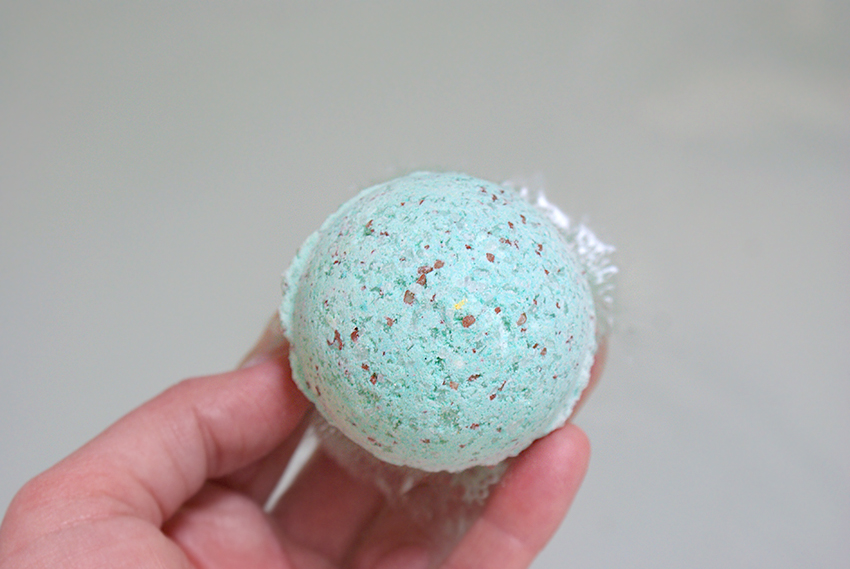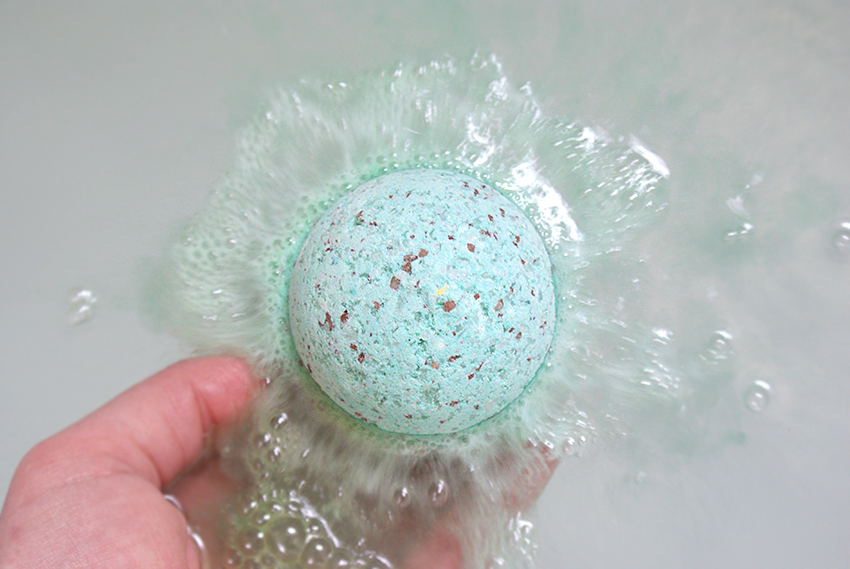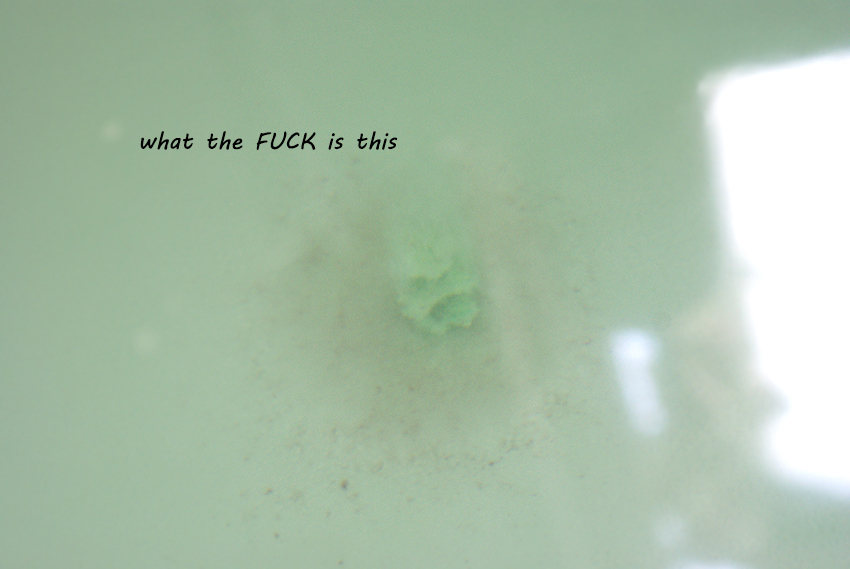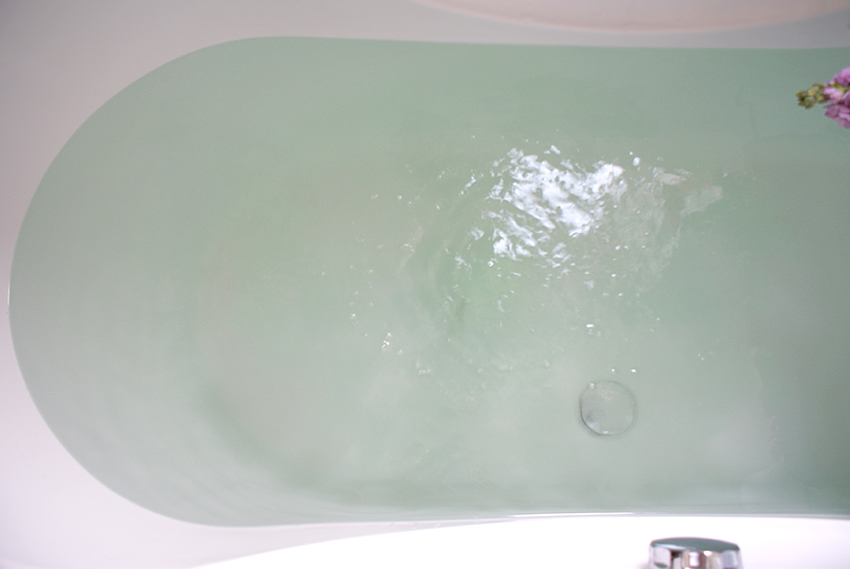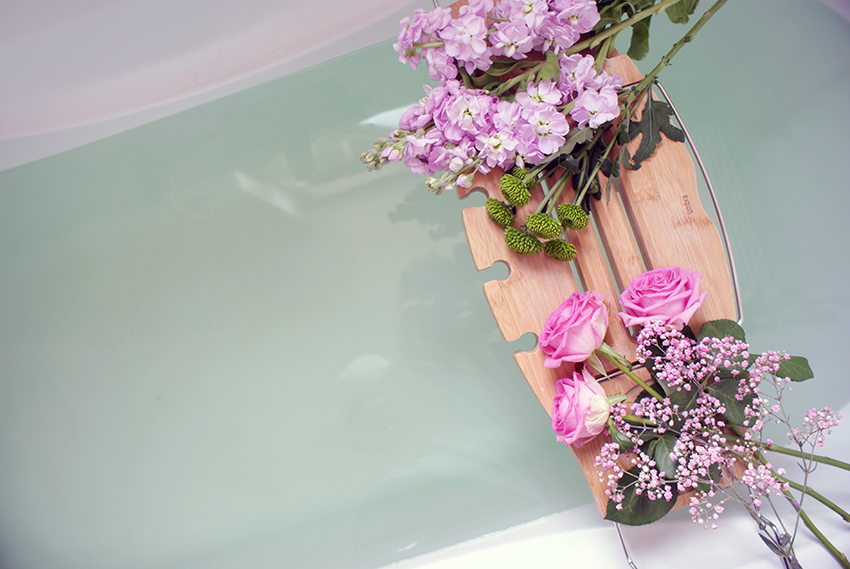 Mijn ervaring
Wauw. Geo Phyzz is zo'n tegenvaller. Hij zonk direct naar de bodem, met een harde 'pok' kwam hij neer. Vanaf één en dezelfde plek bruiste hij, daarbij gaf hij weinig kleuren af. Misschiiien ben ik gewoon verwend door alle decadente bath bombs van de afgelopen tijd, maar ik had toch wel een beetje een kunstzinnige show verwacht. Misschien zelfs een verrassingskleur binnen in? Maar helaas. Geen kleur, geen bruisende show (letterlijk en figuurlijk..) en geen verrassingen. Wel was de geur goed aanwezig, maar als dat het enige is..
Trouwens, what's up met mijn Geo Phyzz die onder water eruit zag als een duivels hoofdje? Of ben ik de enige die dat ziet? 😂
Je zou denken dat dit een 'dud' is, oftewel, een oude of slechtere uitvoering. Een bath bomb kan een dud worden als hij te lang bewaart is, waardoor de omgeving het vocht onttrekt aan de bath bomb. Hierdoor zinken duds meteen naar de bodem, maar geven ze nog wel kleur en geur af. Maar Geo Phyzz is geen dud, hij hoort te zinken, vanwege al het zout erin. Het zeezout erin maakt hem zwaar en compact, hierdoor is hij te zwaar om te drijven. Dat heb ik ook altijd. Gelukkig loste het zeezout op, want met je reet op zo'n korrel zeezout zitten, is echt niet grappig. Been there.
Geo Phyzz is een aromatische, kleine bath bomb die eerder geschikt is voor een voetenbad. Voor in een groot bad vind ik hem echt niets — het water was amper gekleurd, het had slecht een groene tint. Al het zeezout erin zorgde wel voor een immens zachte huid na afloop, het voelde heerlijk aan. Maar nee.. ik zou hem niet opnieuw kopen.

Lush Geo Phyzz Bath Bomb kost €5,50. Hij behoort tot de tijdelijke Harajuku collectie.
4 Responses to Review: Lush Geo Phyzz Bath Bomb