Review: Lush Bûche de Noël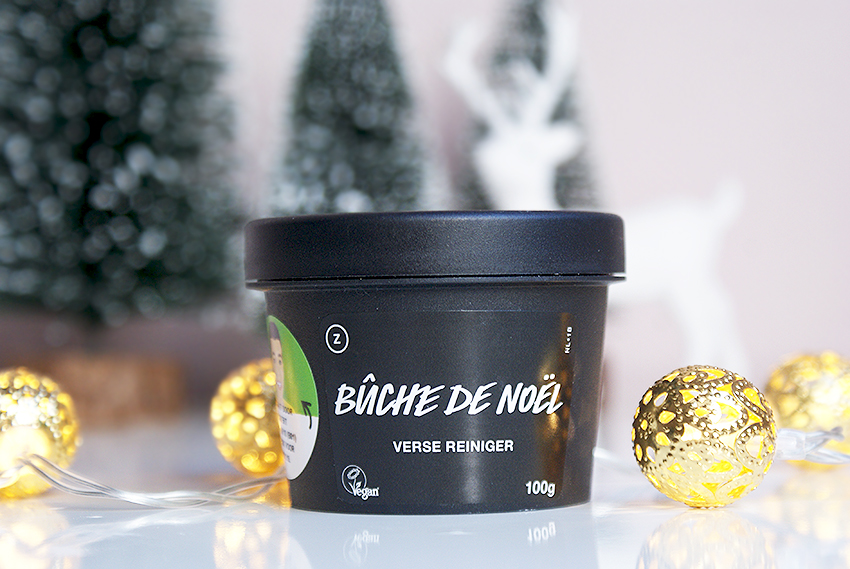 De koude wintermaanden zijn voor mij toch altijd een teken van extra goed voor jezelf verzorgen. Je kleedt je dik aan, smeert je handen goed in met handcrème en wellicht smeer je je ook wat vaker in met bodylotion. Ik wel, in ieder geval! Iets wat ik daarbij heerlijk vind om te doen, is extra aandacht besteden aan m'n gezicht. Reinigen, scrubben, maskertjes — alles voor een lekker zacht velletje. Een favoriet die iedere Kerst weer opduikt in zowel de Lush kerstcollectie als in mijn badkamer is de gezichtsreiniger Bûche de Noël.
Klik verder om te lezen wat ik van dit product vind!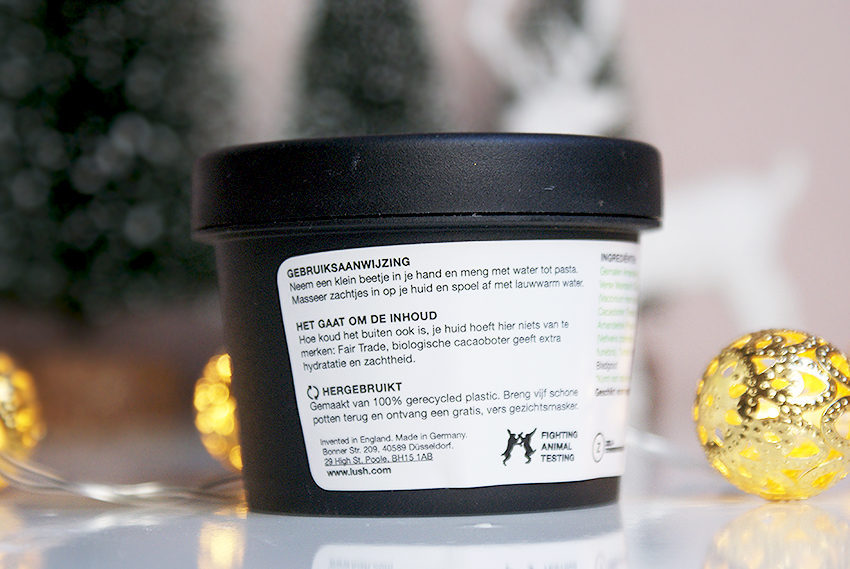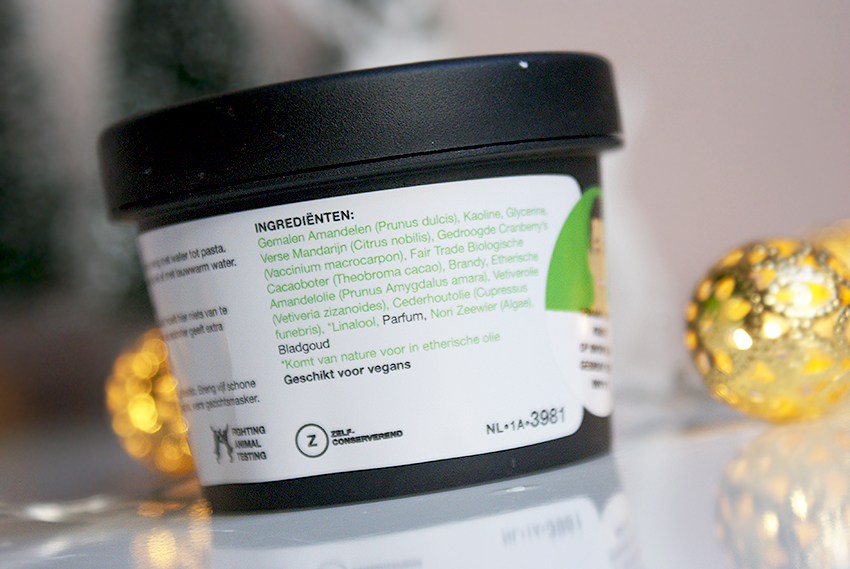 Bûche de Noël kost €10,95 voor 100 gram of €27,35 voor 240 gram. Ik weet niet of het jou ook opvalt, maar dan is de grote pot dus niet voordeliger. Sterker nog, als je de prijs van de 100 gram aanhoudt, zou 240 gram €26,28 moeten kosten. 🤨 Afijn, ik koop sowieso altijd 100 gram. Dat is voor mij precies genoeg voor de winter. Met 100 gram doe je zeker 15 keer, afhankelijk van hoeveel je wilt gebruiken.
Deze veganistische gezichtsreiniger is onderdeel van de kerstcollectie van Lush. Helaas dus niet het hele jaar door te koop, maar er zijn wel andere gezichtsreiniger die qua structuur erg op deze lijken, zoals Angels on Bare Skin. Bûche de Noël is echter helemaal Kerst, dankzij de geur en zijn ingrediënten.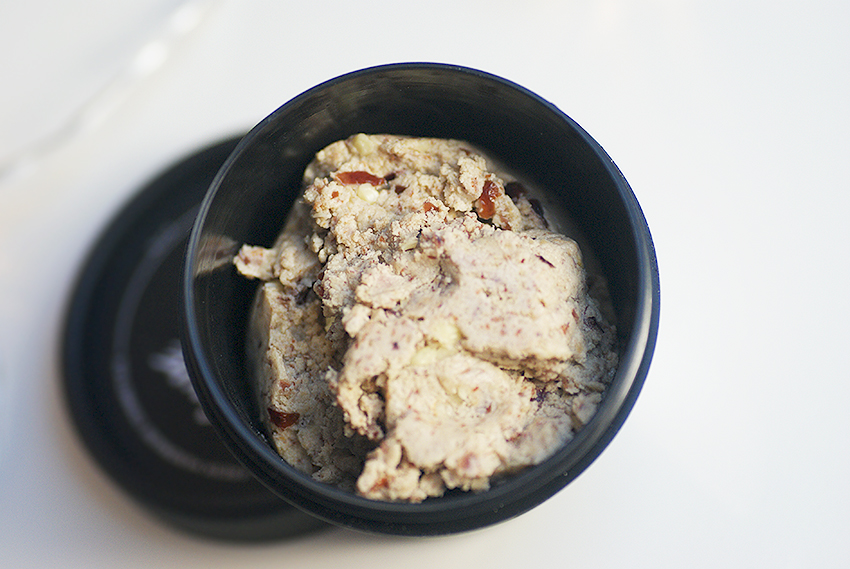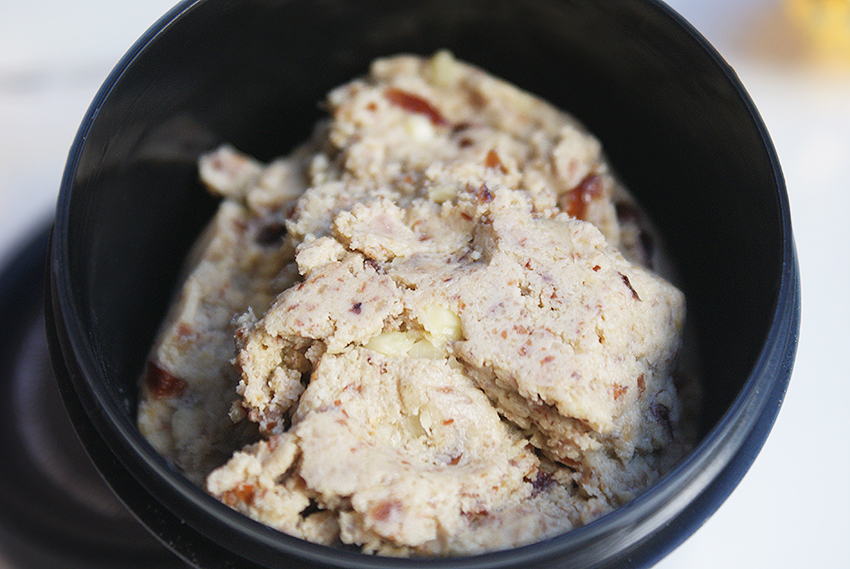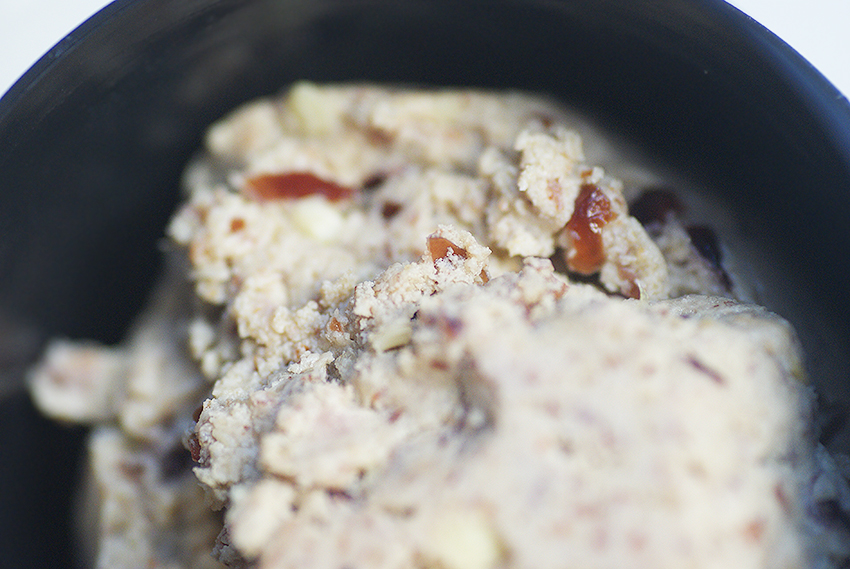 Bûche de Noël zit bomvol gemalen amandelen, die de huid zachtjes scrubben. Verder zit er kaoline in, dit werkt reinigend en absorberend en trekt gifstoffen en oneffenheden uit de huid. De reiniger bevat ook verse mandarijn (werkt reinigend en verkwikt de huid), gedroogde cranberries (voor meer scrub-effect), cacaoboter (hydratatie), brandewijn, amandelolie, vetiverolie, cederhout absolue en nori zeewier. Kortom, een potje boordevol ingrediënten waar jouw huid blij van wordt in deze koude maanden.
De geur is typisch Lush. Moeilijk te omschrijven, maar vreselijk lekker. Het is erg winters; kruidig maar ook zoet. Ik ruik in eerste instantie de amandelen, maar dan iets kruidiger. Op de achtergrond een tintje sinaasappel. Al met al een heerlijke geur.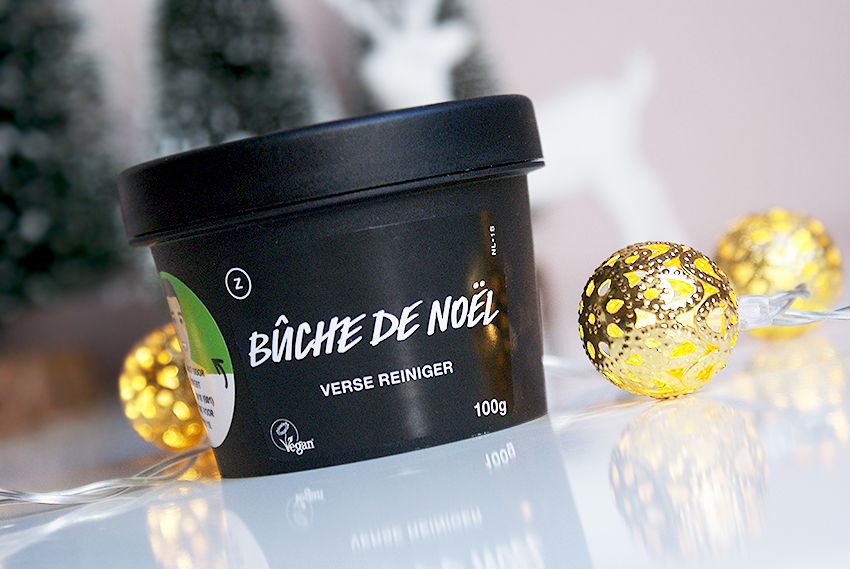 De substantie is zoals die van veel gezichtsreinigers van Lush; een soort klei. De bedoeling is dat je een klein beetje in je hand neemt, wat druppels water erbij doet en dan tot een pasta mengt. Ikzelf gebruik hem altijd onder de douche, dus ik zorg voor een nat gezicht, waarna ik het product gewoon rechtstreeks op m'n natte gezicht aanbreng. Works the same! Ik laat het eventjes intrekken en spoel het er dan af. Ik vind dit soort producten echt heerlijk om aan te brengen.
Niet alleen zorgt deze reiniger voor een schoon gezicht, dankzij het scrubben met de gemalen amandelen erin, wordt je huid ook erg zacht. M'n huid voelt niet alleen zacht en schoon aan, maar ook erg fris dankzij de kruidige ingrediënten. Heerlijk!
Bûche de Noël vind ik echt een winterse must-have. Gewoon een heerlijke reiniger die zorgt voor een schone en zachte toet. De substantie, het gebruik, de geur en het resultaat is allemaal top. Mocht je hem niet op de gok durven kopen, als je om een testertje vraagt in de winkel (of wanneer je iets in de webshop koopt) dan maken ze dat met liefde voor je

14 Responses to Review: Lush Bûche de Noël