Review: Lush The Olive Branch Bath Bomb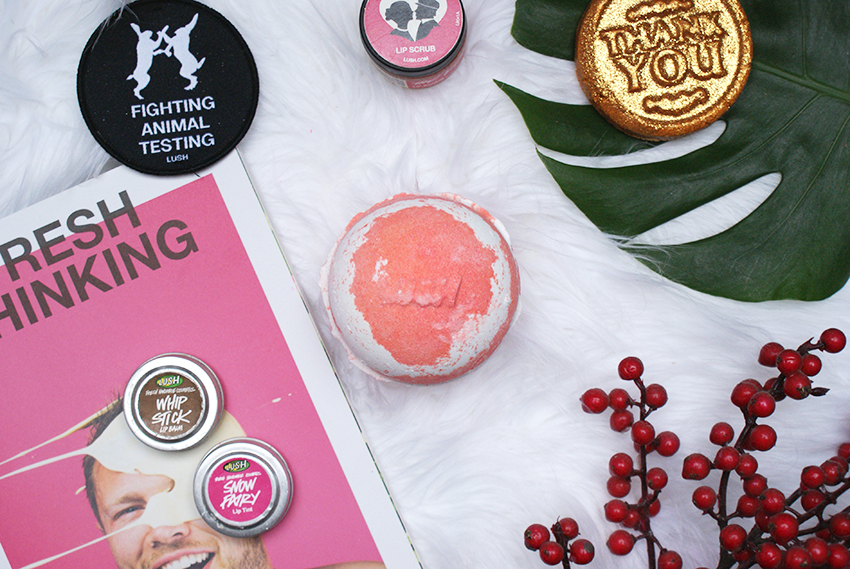 The Olive Branch douchegel is een product dat al een tijdje meedraait in het assortiment van Lush. Ik heb hem al meerdere keren aangeschaft, simpelweg omdat ik verliefd ben op de geur. Toen ik zag dat er nu een bath bomb van is, bestelde ik hem gelijk mee. Ik bedoel, wat voor monster moet je zijn om zoiets te laten liggen?!?
Ben je benieuwd wat ik ervan vind, klik dan snel door.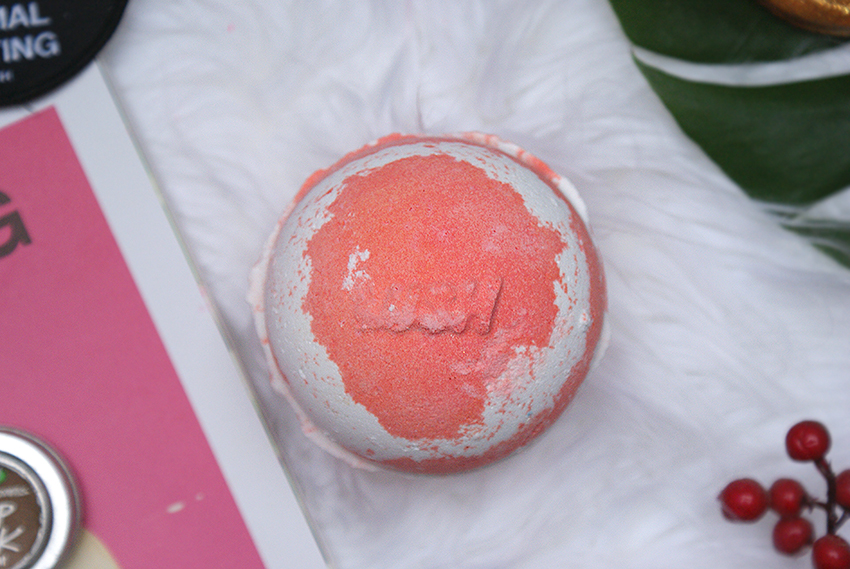 Wat is het?
Lush The Olive Branch Bath Bomb kost €5,50 en is alleen online te koop. Hier kun je m'n review lezen van de douchegel, die overigens een behoorlijke prijsverhoging heeft gehad. Toen, in 2016, kostte een 500 gram fles nog €21,30 — nu is dat €28,95. 😕 Niet cool, dat is echt een flinke prijsverhoging hoor. Afijn, ik was allang blij dat deze bath bomb geen €7,50 kost zoals sommige andere nieuwe, zoals Goddess.
Ik ben dol op de geur van The Olive Branch, het is een geur die vrij uniek is in het Lush assortiment. Bergamot, citroen en mandarijn vormen de geur van een Mediterraanse, fruitige cocktail. Zo eentje die je op vakantie veel te snel naar binnen slurpt. Heerlijk warm en fruitig, gewoon hemels. De geur zorgt ook voor een instant blij gevoel, dus geen excuses meer voor je ochtendhumeur. De bath bomb bevat o.a. bergamotolie, citroenolie, sinaasappelbloesem absolue, Siciliaanse mandarijnolie en olijfolie voor een zachte en gevoede huid.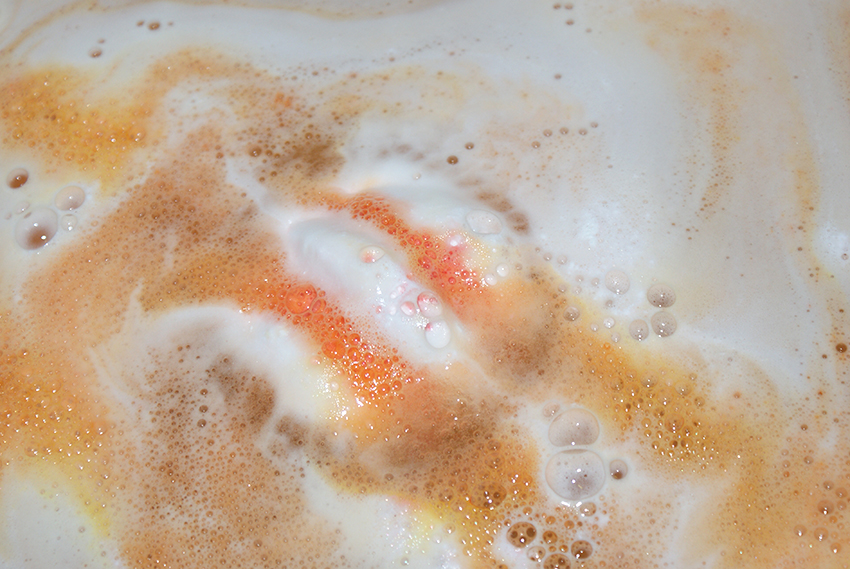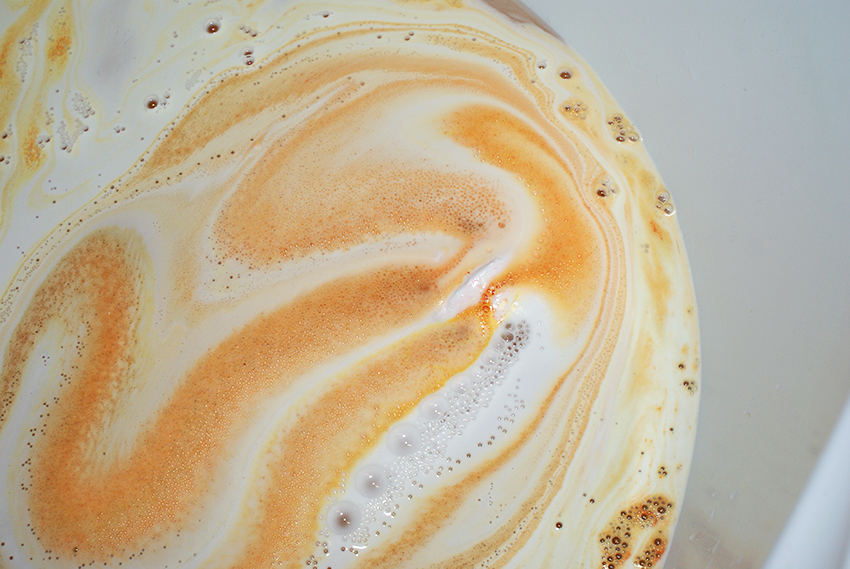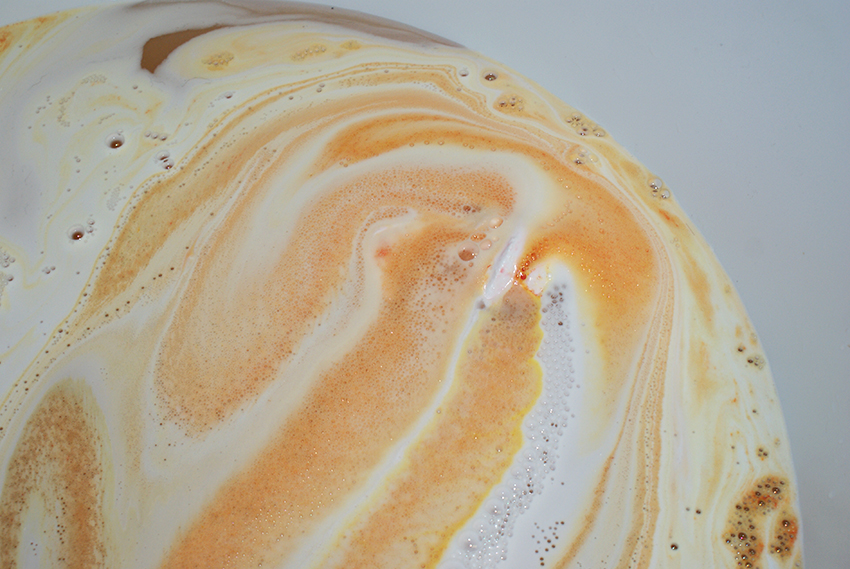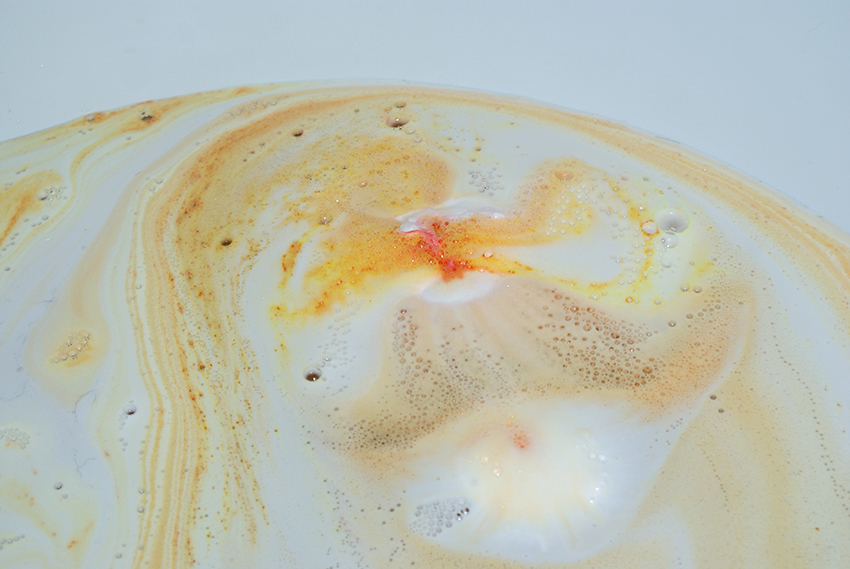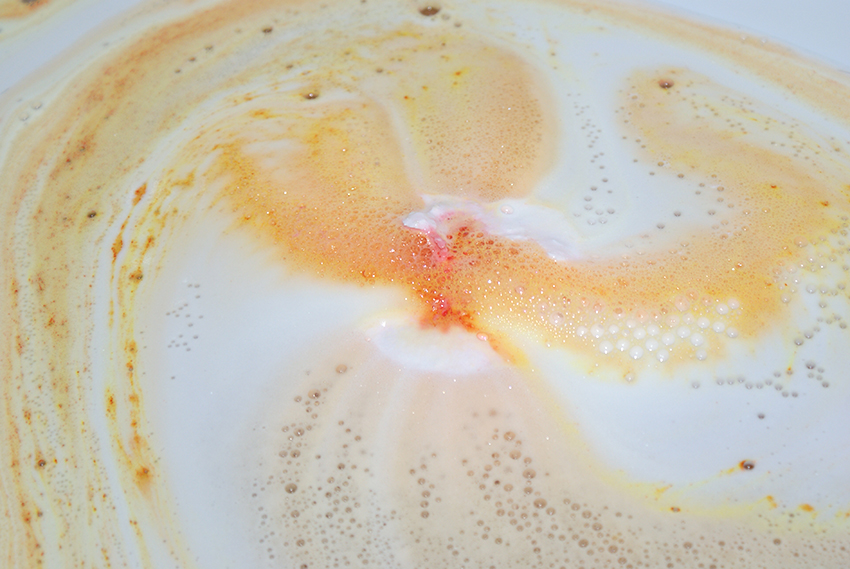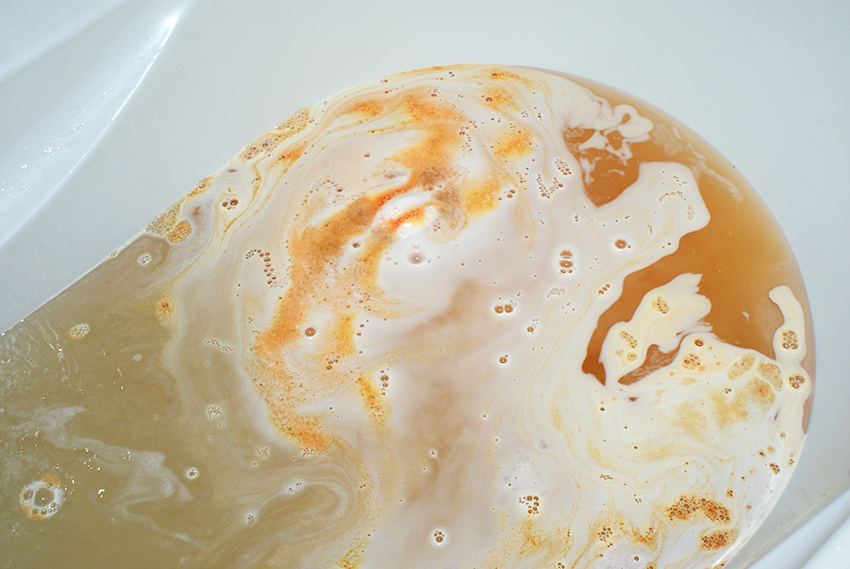 Mijn ervaring
Ik vind de bath bomb zo mooi in bad! Er schieten witte en oranje slierten uit, en aangezien het een slow fizzer is, heb je genoeg tijd om ervan te genieten. Het water wordt een mooie, oranje kleur. Erg vrolijk om te zien, maar de heerlijke geur maakt het plaatje pas écht compleet. Fruitig, opwekkend, vrolijk — hij ruikt precies als de douchegel. De geur blijft lekker lang hangen in de badkamer, een uur nadat ik uit bad was, rook ik het nog steeds!
Dat witte schuim wat je op de foto's ziet, voelde erg zacht aan. Uiteindelijk verdwijnt het schuim gewoon in het water en wordt het één geheel, maar het was grappig om te voelen hoe zacht dat schuim is. M'n huid voelde ook zeker wat zachter en gehydrateerder aan na afloop, maar met mijn droge huid smeer ik me alsnog in met bodylotion voor het slapen gaan. Voor deze prijs vind ik het een heerlijke bath bomb en ik zal hem zeker nog eens kopen.
Edit: The Olive Branch Bath Bomb gaat onderdeel worden van de 54 excluvieve bath bombs die 29 maart te koop zullen zijn in (in ieder geval) in Engeland en Amerika, of we ze in Nederland krijgen weet ik nog niet officieel.

Lush The Olive Branch Bath Bomb kost €5,50. Hij is alleen online te koop.
10 Responses to Review: Lush The Olive Branch Bath Bomb