Review: Lush Lucky Cat Bath Bomb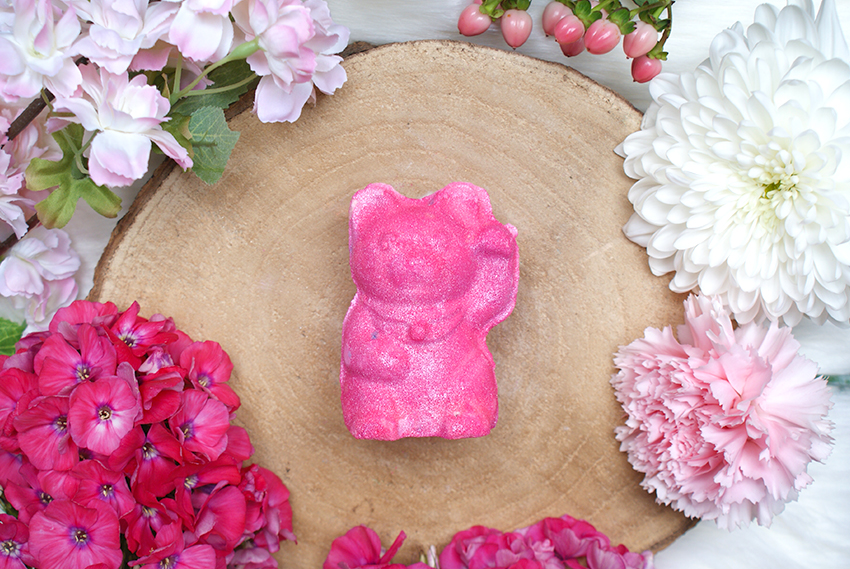 Toen ik lucht kreeg van de nieuwe Harajuku bath bombs, waarvan er 54 van de 89 naar Europa kwamen, duurde het niet lang voordat m'n oog op Lucky Cat viel. Hij is roze, het is een kat — genoeg redenen om hem te kopen. (Niet dat ik überhaupt een reden nódig heb, maar goed) Ik had hier en daar al wat gemengde reviews gelezen over dit bruisende katje, met name over zijn effect in bad. Hij is iets kleiner dan gemiddeld, maar bij Lush hoeft dat normaal gesproken niets te betekenen. Op naar de badkamer ermee!
Vandaag lees je hoe ik hem vind. Lees je mee?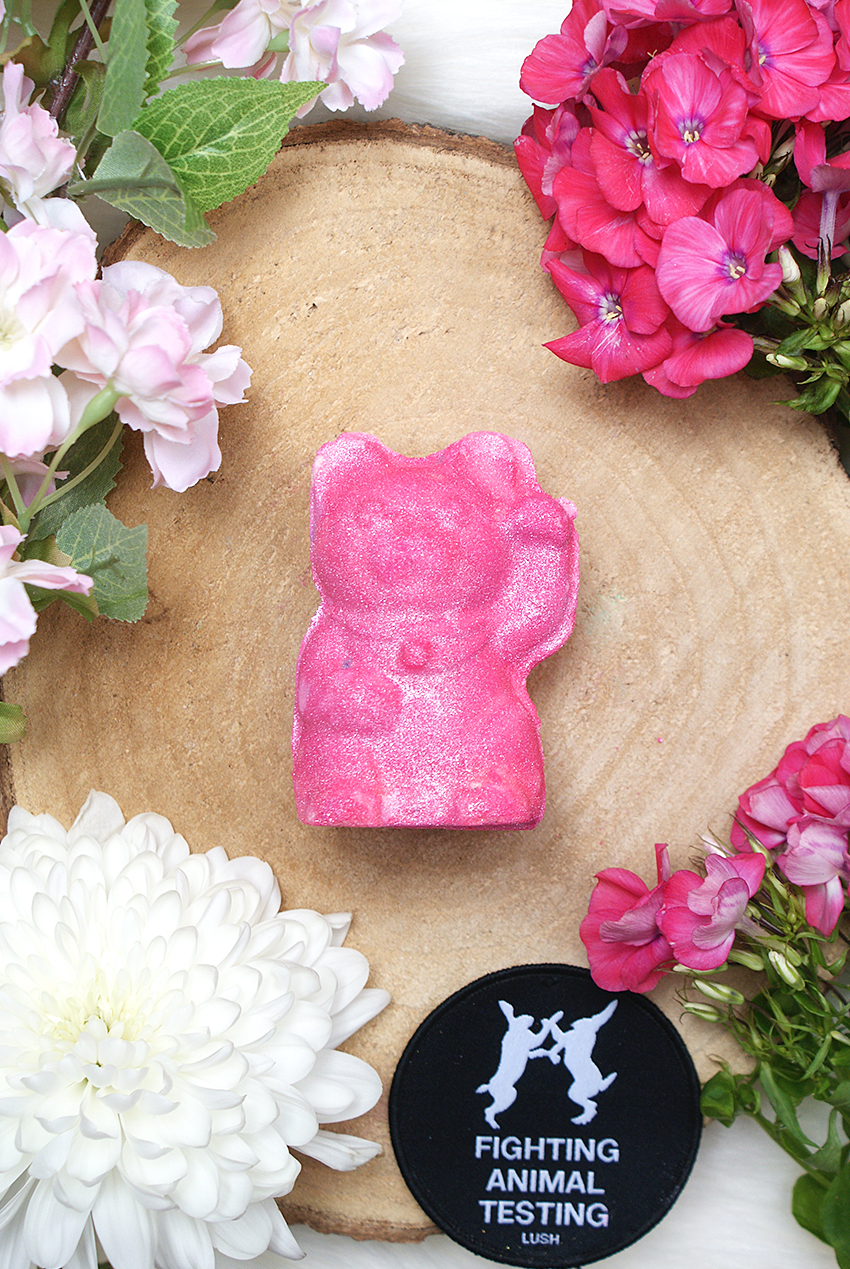 Wat is het?
Ingrediënten: Natrium Bicarbonaat (Sodium bicarbonate), Citroenzuur (Citric acid), Jasmijn Absolue (Jasminum Grandiflorum), Neroli-olie (Citrus Aurantium amara), Ylang Ylang-olie (Cananga odorata), Water (Aqua), Titanium Dioxide, Glycerine, Synthetische Fluorflogopiet, Tinoxide, Hydroxy propyl methyl cellulose, Natrium carboxy methyl cellulose, DRF-alcohol, Dipropyleen Glycol, Alpha-isomethyl-ionone, Butylphenyl Methylpropional, Citronellol, Geraniol, Hydroxycitronellal, *Linalool, Parfum, Kleurstof 19140, Kleurstof 15850:1, Kleurstof 45410:1, Kleurstof 77491, Kleurstof 15510, Kleurstof 16255, Kleurstof 42090, Kleurstof 77492
Lush Lucky Cat Bath Bomb kost €5,50 en is onderdeel van de 54 tijdelijke Harajuku bath bombs. Ik weet niet tot hoelang ze blijven, maar ik ga er vanuit dat ze tijdelijk zijn. Lucky Cat is een roze, glitterend katje dat z'n geur met de Ghost geurlijn deelt, een wat oudere geurlijn van Lush. Deze geurlijn is geweldig! Ik heb er nog een jelly van, de geur is gewoon nog steeds goed.
Het is een bloemige geur, erg warm en poederig. Het is niet een geur die ik bij Lucky Cat verwacht, eerder bij een (room)wit product. Stom hé, hoe dat werkt? Bij een roze kleur verwacht ik toch wat zoets, of fruitig. Jasmine, neroli en ylang ylang zijn echter de kenmerkende geuren voor Lucky Cat. Een zwoele geur, ik vind hem heerlijk. Dus we hebben alvast een pluspunt. Miauw.
Speel de filmpjes af in 1080p kwaliteit en op volledig scherm voor de beste ervaring!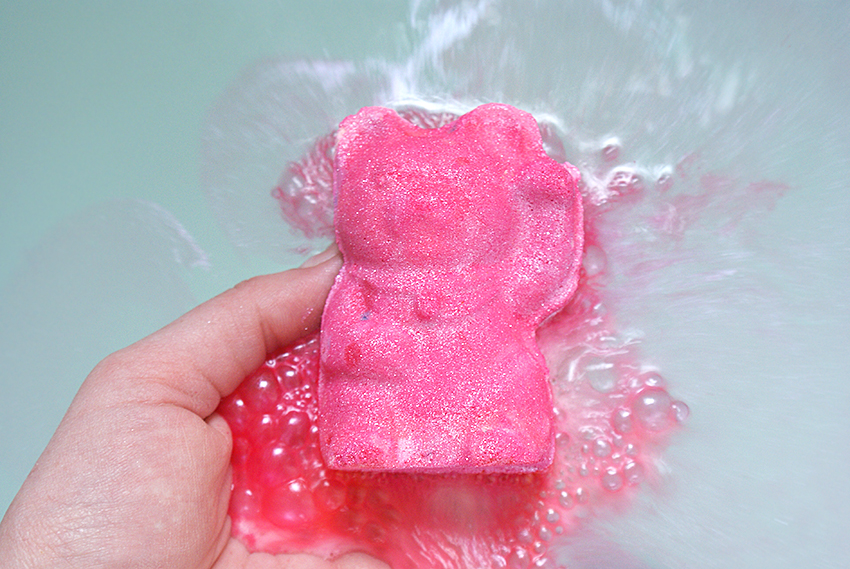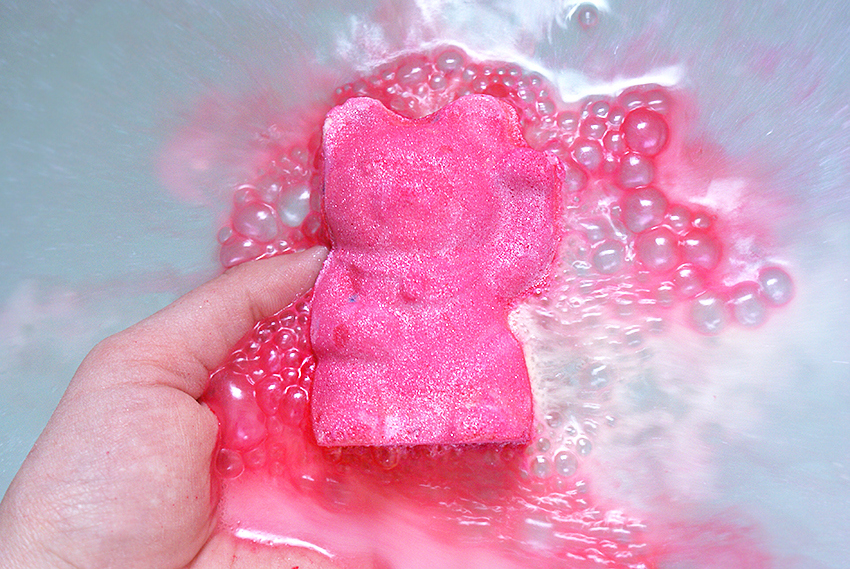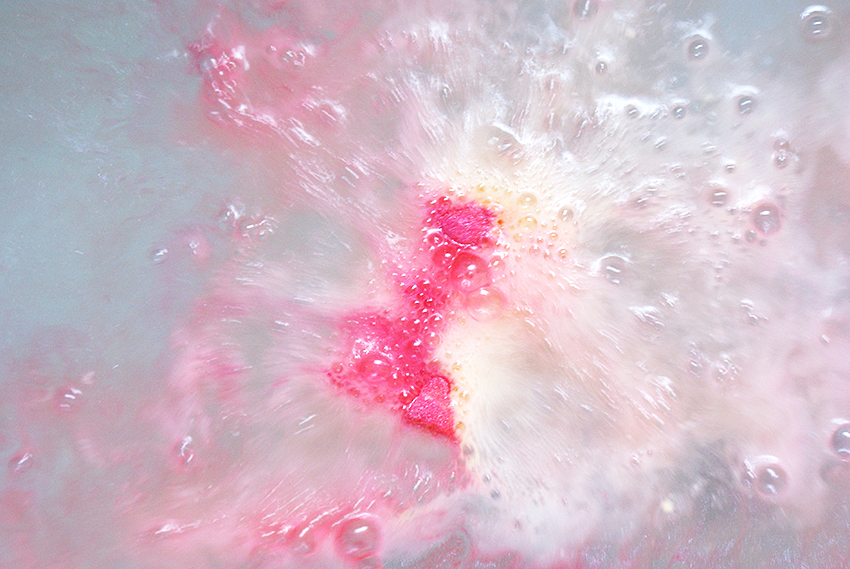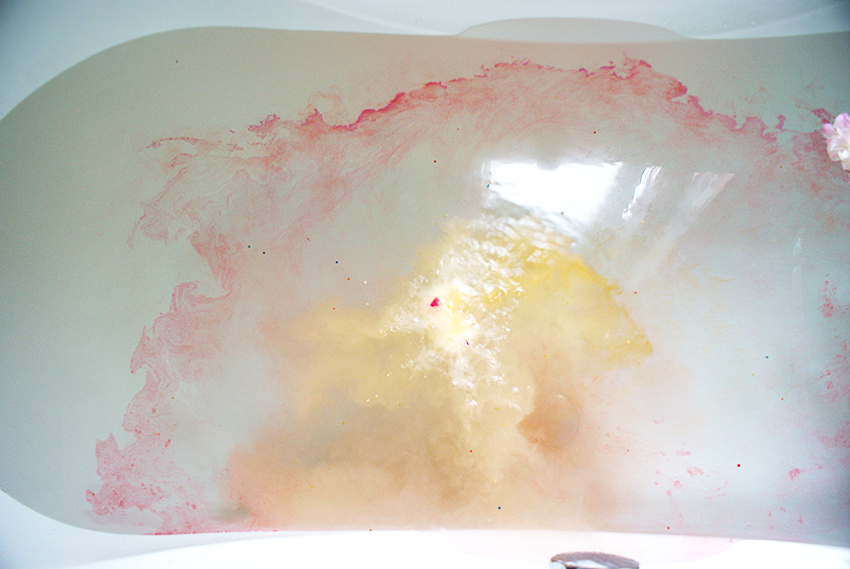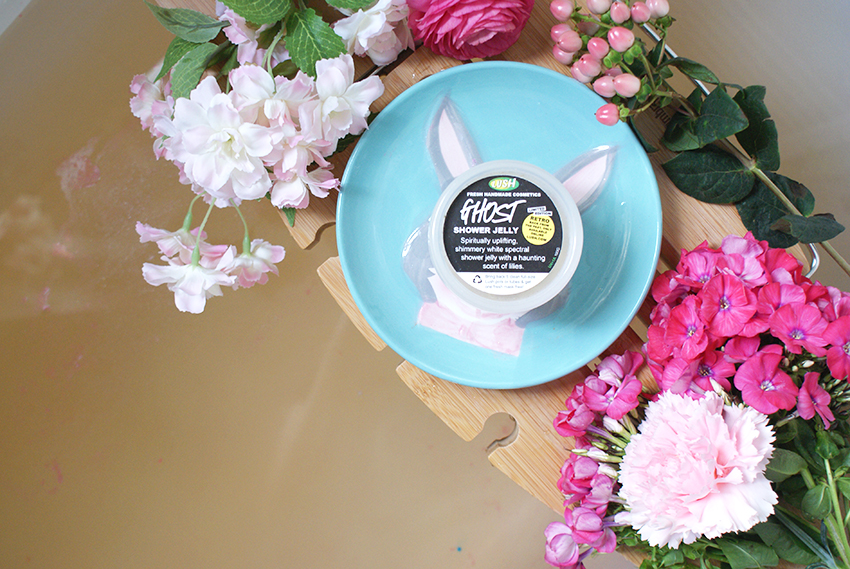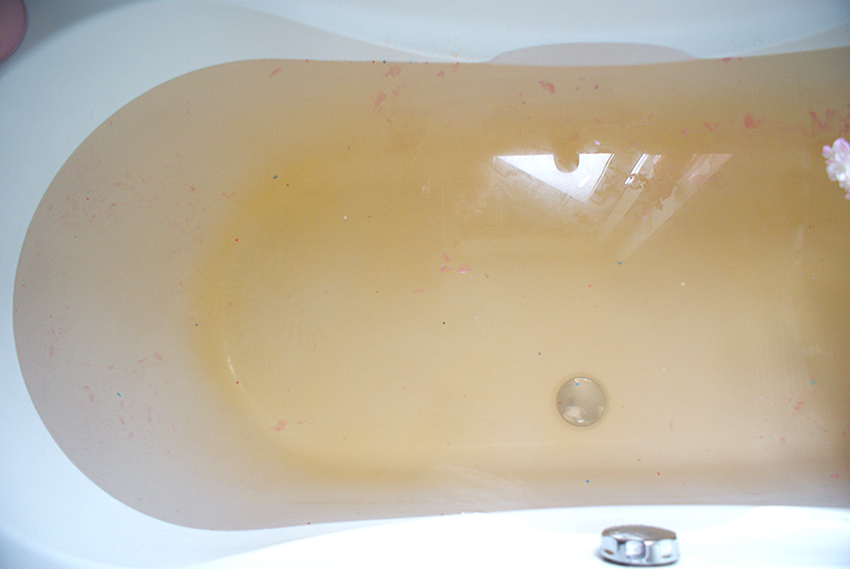 Mijn ervaring
Nou, ik snap helemaal waarom sommige mensen niet enthousiast zijn. Hij bruiste echt retesnel — hij was in nog geen één minuut al klaar met bruisen. Het water werd een vale, lelijke gele kleur, en de bath bomb was gewoon te klein om heel het water te kleuren. Bovendien, die roze slierten die eraf kwamen, vlekte gigantisch op m'n handen én in bad. In combinatie met de zilveren glittertjes die op Lucky Cat zitten, was het enorm vervelend om het bad na afloop schoon te maken. Ik had schuurmiddel én een schuursponsje nodig.
Ik had gehoopt dat Lucky Cat een mooi, roze bad zou achterlaten — de inhoud, that is, niet m'n bad zelf. Erg jammer dus. De geur was namelijk wel erg goed aanwezig en rook heerlijk, maar al die kleurstoffen erin zijn gewoon niet tof. Wel leuk vond ik de kleine sterretjes in het water, maar ook die konden niet op tegen het teleurstellende effect van deze poes. Misschien is dit leuk voor een voetenbad, dan zou de kleur nog wel mooi tot z'n recht komen. Dan nog kun je boenen na afloop, maar minder dan in een bad. 😩 Nee, doe jezelf een plezier en skip deze, en kies liever voor één van de 53 andere Harajuku bath bombs.

Lush Lucky Cat Bath Bomb kost €5,50.
10 Responses to Review: Lush Lucky Cat Bath Bomb