Review: Lush Minamisoma Shower Oil
Read this post in
Engels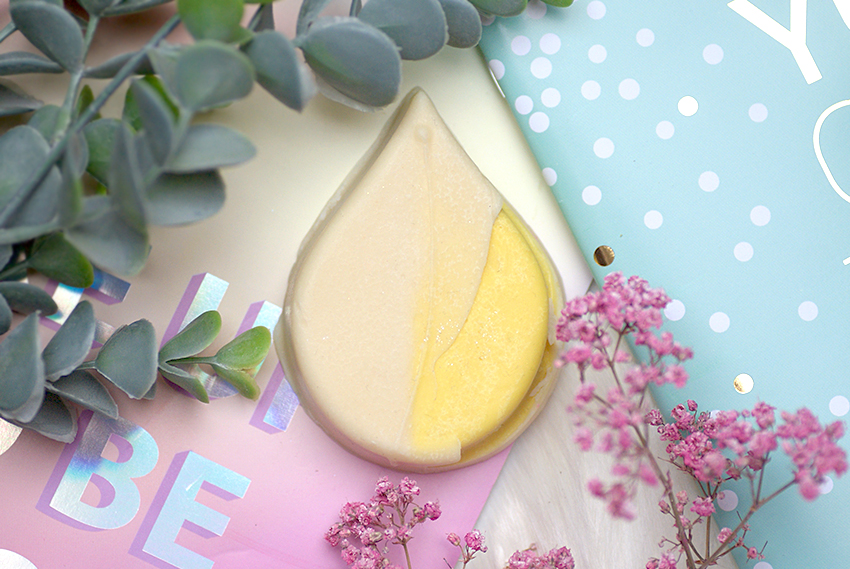 Sinds ik Carrot shower oil in m'n handen kreeg, wist ik vanaf dat moment dat ik er meer wilde. Shower oils zijn geweldige producten, die ook nog eens geen verpakking nodig hebben. Sindsdien liggen de shower oils trouw in m'n douche! Toen de Liverpool exclusive Minamisoma in de Lush Labs kwam vorige week, moest ik hem natúúrlijk mee bestellen. Inmiddels heb ik hem een aantal keer getest en laat ik je vandaag weten hoe 'ie bevalt.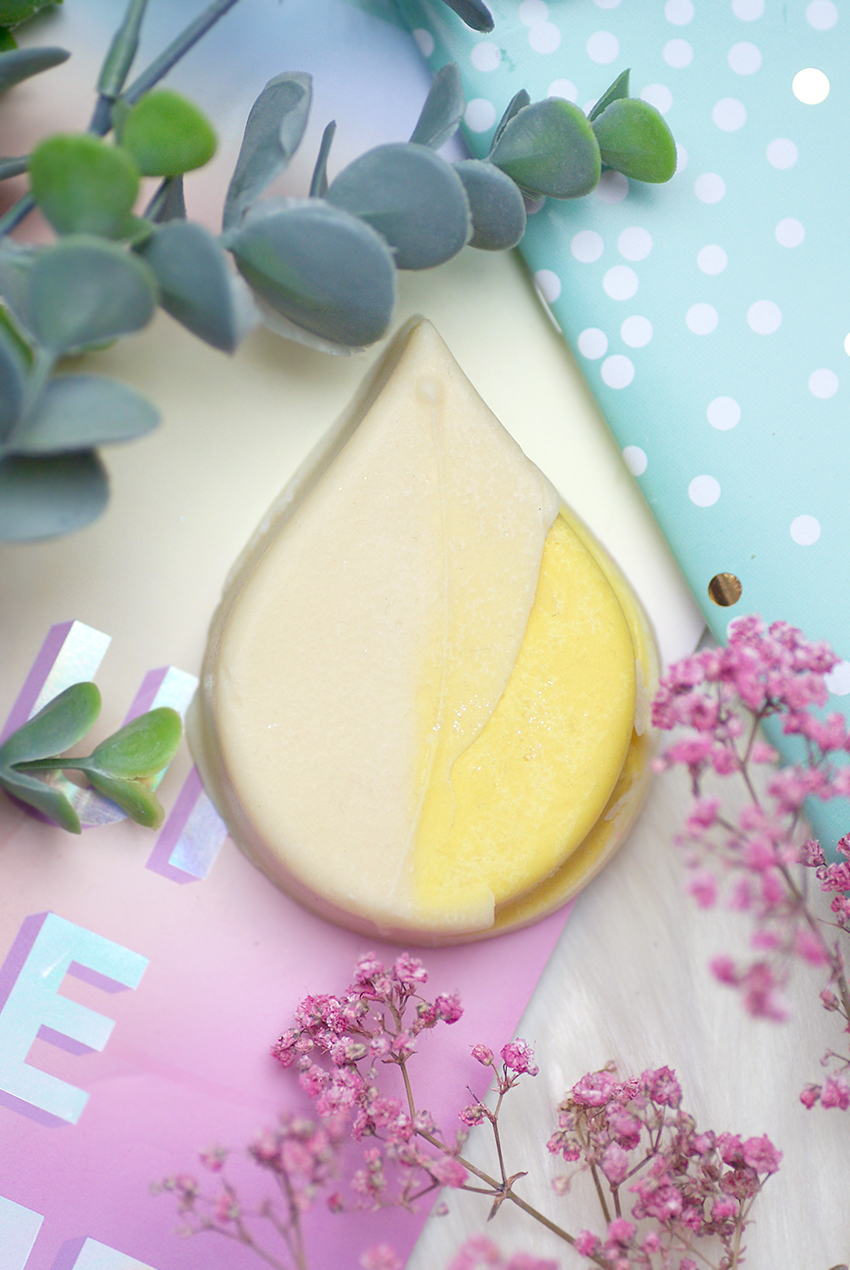 Wat is het?
"In 2011 werd Minamisoma, een kleine stad in de prefectuur Fukushima in het noorden van Japan getroffen door de aardbeving in Tohoku. De meeste bewoners werden geëvacueerd en ruim vijf jaar later, in 2016, mochten de bewoners teruggaan. In plaats van hun verwoeste rijstgewassen, begonnen de lokale bevolking in plaats daarvan koolzaad te telen.

Raapzaadplanten verwijderen cesium uit de grond en uit hun zaden kan olie worden geperst, die stralingsvrij is en veilig in gebruik. Fukushima koolzaadolie wordt in deze douche-olie gebruikt om de huid te verzachten en te hydrateren. "
Lush Minamisoma Shower Oil kost €6,95 en weegt zo'n 50 gram. Het is een Liverpool exclusive, maar nu tijdelijk ook te koop in de Lush Labs. Het is een shower oil, misschien dat je je Carrot Shower Oil nog herinnert? Het is een naakt product dat je meeneemt onder de douche en over je natte huid wrijft. De ingrediënten, die een flinke portie cacaoboter bevatten, smelten door de warmte en laten een hydraterend en verzorgend laagje achter op de huid. Na afloop heb je geen bodylotion meer nodig — enige waar je om moet denken is dat je de huid na het douchen droog dept, niet wrijft. Dan profiteer je maximaal van de hydraterende werking!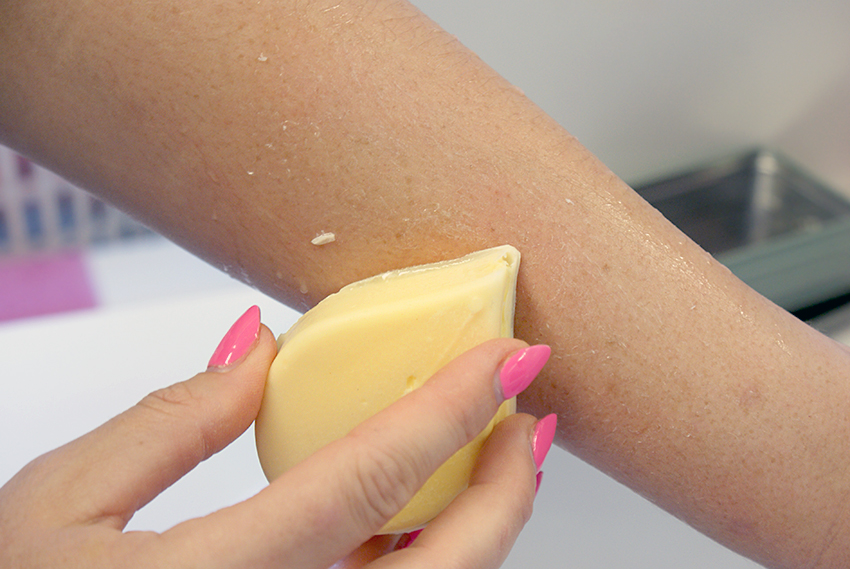 Wat zit erin?
Ingrediënten: Fair Trade en Biologische Cacaoboter, Raapzaadolie (Brassica napus), Cocamidopropyl-betaïne, Zonnebloemwas, Parfum, Bergamotolie (Citrus aurantium bergamia), Litsea Cubeba-olie (Litsea cubeba), Olibanumolie (Boswellia carterii), Vers Citroensap (Citrus limonum), Kurkuma-poeder, Titanium Dioxide, Cinnamal Alcohol, *Cinnamyl alcohol, *Citral, *Limonene, *Linalool
(In de UK webshop staat ook het ingrediënt Kinako Powder vermeld, in de Nederlandse niet)
Een shower oil is eigenlijk gewoon een blok cacaoboter met toegevoegde ingrediënten, zoals natuurlijke oliën. Heel anders dan een zeep, want een shower oil schuimt niet, hij smelt alleen. Een beetje als de massage bars. Het hoofdingrediënt is dan ook cacaoboter, gevolgd door raapzaadolie, zonnebloemwas, bergamotolie, litsea cubeba-olie, olibanumolie, citroensap en kurkuma-poeder en dus kennelijk ook kinakopoeder, aldus de UK webshop.
Misschien heb je door z'n kleur al een idee van hoe de geur is. Dat heb ik namelijk wel altijd, en op de één of andere manier koppel ik geel altijd aan citrus-geuren. In dat geval klopt dat ook, Minamisoma deelt z'n geur met de Avocado Co-Wash geurlijn. Dit is een frisse, citroen/limoen geur. Je ruikt geen avocado's, hij heeft wel een iets zoetere achtergrond door de olibanum. Deze shower oil is echt pérfect voor 's ochtends trouwens. Een geweldige, vrolijke wake-up call. Het kleurtje is ook zo vrolijk!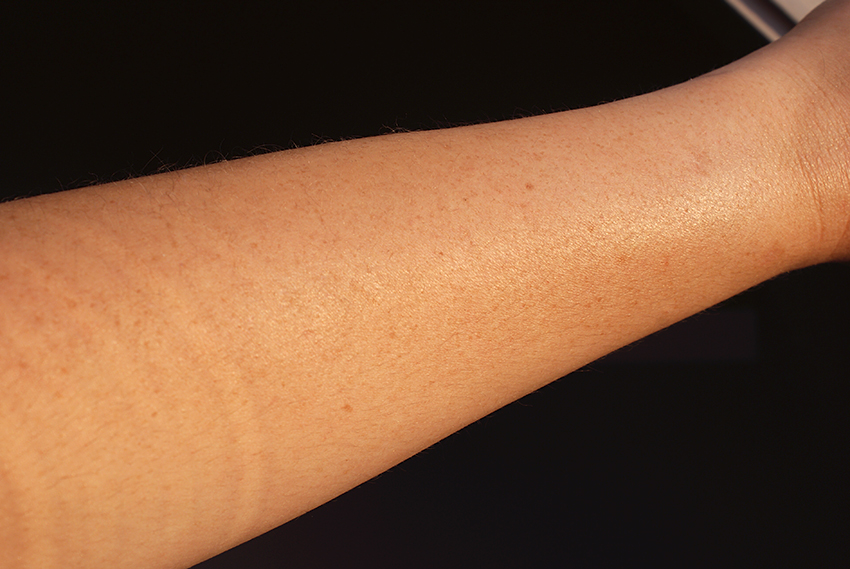 Mijn ervaring
Het eerste wat me opvalt onder de douche, is dat de geur goed aanwezig is. Doei ochtendhumeur! Je hebt niet veel van dit product nodig, en ik wil dit echt even benadrukken, want in het begin (bij Carrot) wreef ik hem echt 10 keer over m'n arm. Dat is helemaal niet nodig, 1 of 2 keer langs de huid is genoeg. Ook moet je niet te hard drukken, want dan gaat hij sneller op. Bovendien wil je niet dat er téveel boter op je arm zit, want ja, dan kan het lastig in de huid trekken of dan wordt het plakkerig of vettig.
M'n huid voelt na het douchen met Minamisoma zo heerlijk aan. Er zit een licht, niet vettig laagje op m'n huid, dat m'n huid niet alleen hydrateert en verzorgt, maar ook een mooie glans geeft. De foto hierboven is gemaakt in het ondergaande zonnetje, hier kun je goed zien hoe gezond de huid eruit ziet. Niet meer droog, maar een stuk zachter en soepeler. Ik haat plakkende laagjes, daarom gebruik ik ook niet vaak bodylotion, maar daar heb je met de shower oils totaal geen last van. Wel even opletten dat je je huid niet droog wrijft, maar voorzichtig droog dept. Anders wrijf je het laagje eraf, en het heeft gewoon eventjes nodig om in de bovenste huidlaag te trekken en deze van binnenuit te verzorgen.
Ja, ik ben fan van de shower oils! Ik heb een paar leuke, tinnen blikjes gekocht bij Action waarin ik ze bewaar. Eerst laat ik de shower oil goed drogen, dan leg ik hem terug in het bakje. Lush heeft ook tinnen blikjes, maar deze van de Action hebben een leuke print… en ze kosten maar 59 cent per stuk!

kost €6,95. Hij behoort tot de Liverpool exclusives, maar is nu tijdelijk te koop in de Lush Labs.
3 Responses to Review: Lush Minamisoma Shower Oil