Review: Lush Carrot Shower Oil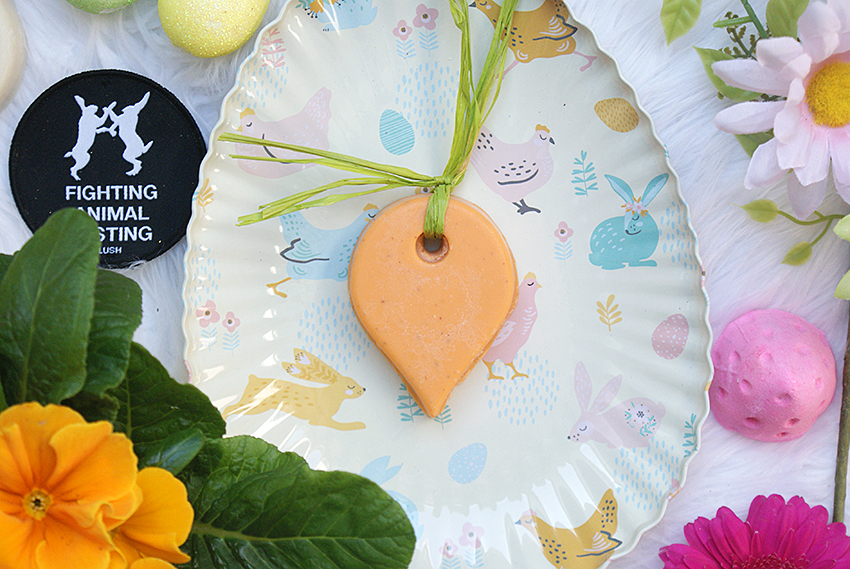 Een nieuw product, zónder sulfaten en palmolie? Sign me up. Lush kwam met de Paascollectie met deze douche-olie op de proppen. En dan niet in een flacon, maar gewoon helemaal naked. En vegan. Net als de rest van de Paascollectie moest ook deze uitvoerig getest worden door me. Ja jongens, dankzij alle die lekkere producten in de Paascollectie (én Moederdag collectie) eet ik de rest van de maand droog brood. Geen zorgen hoor, ik sta open voor donaties.
Genoeg geleuter, lees je mee?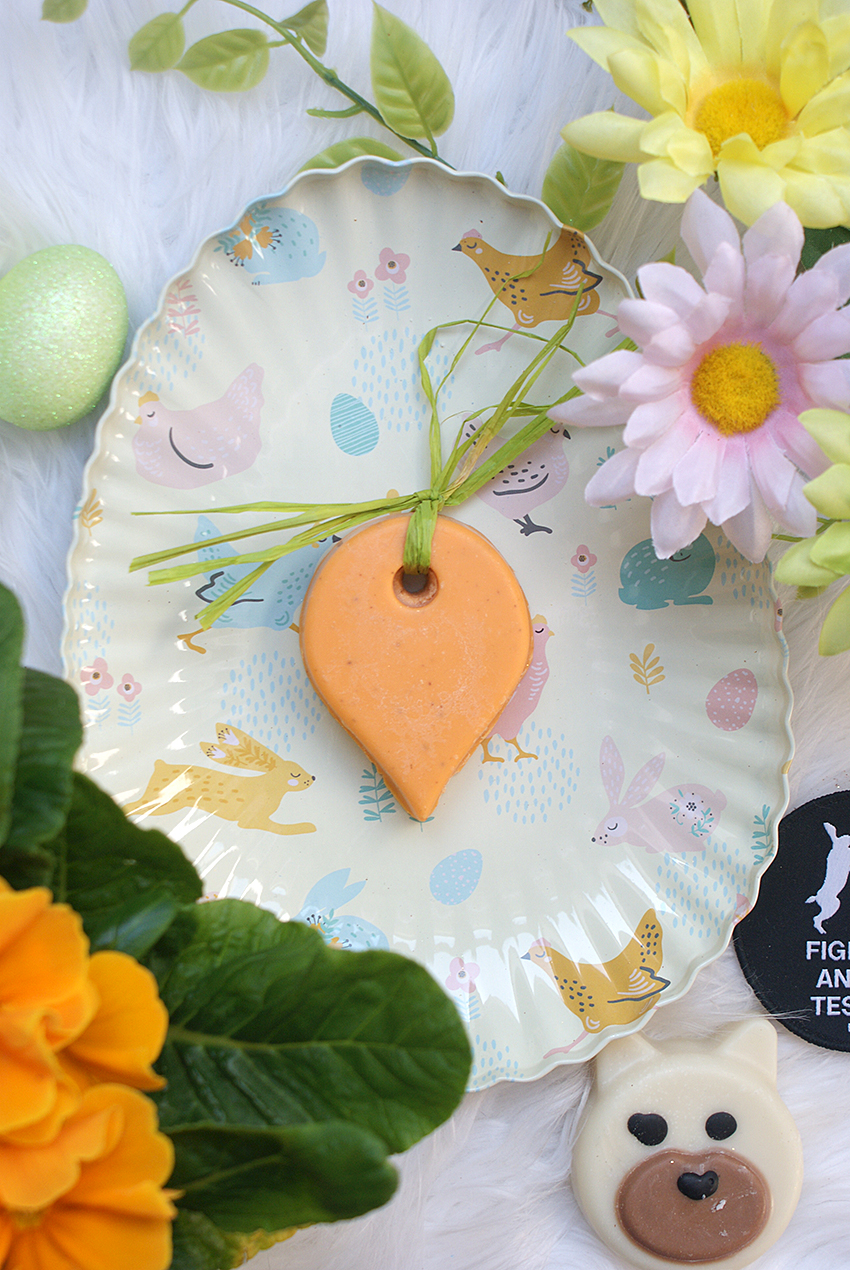 Wat is het?
Lush Carrot Shower Oil kost €6,95 en is onderdeel van de tijdelijke Paascollectie. Dit product reinigt én hydrateert de huid. Neem hem mee onder de douche en wrijf hem over je natte lijf — de cacaoboter en sheaboter smelten en hydrateren de huid. Wortelolie (dit ingrediënt staat niet in de Nederlandse webshop bij het product, wel in de Engelse webshop 😑), zonnebloemwas, amandelboter, sinaasappelsap, sandelhoutolie, grapefruitolie, geraniumolie en paprika-extract, al deze ingrediënten verzorgen, verzachten én hydrateren je huid terwijl jij onder het gemalen water denkbeeldige discussies aan het winnen bent. (Of ben ik de enige die dit doet onder de douche?)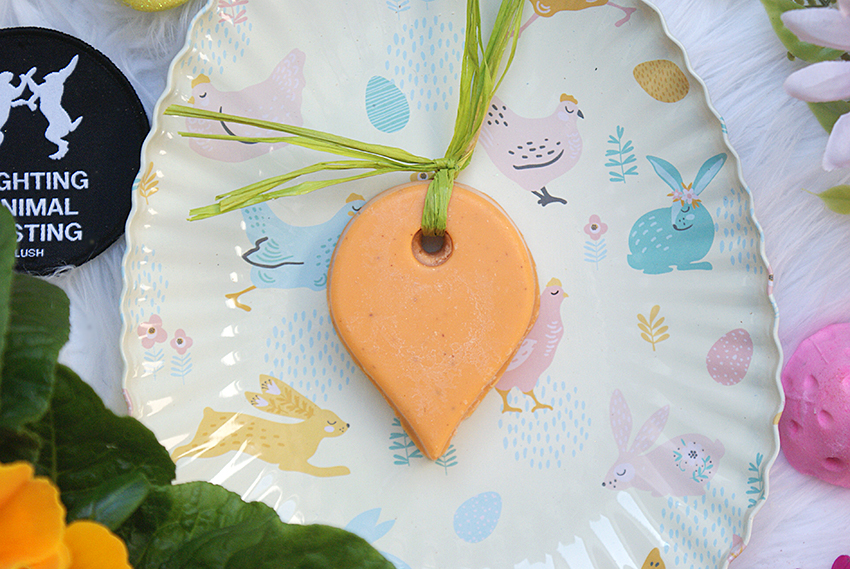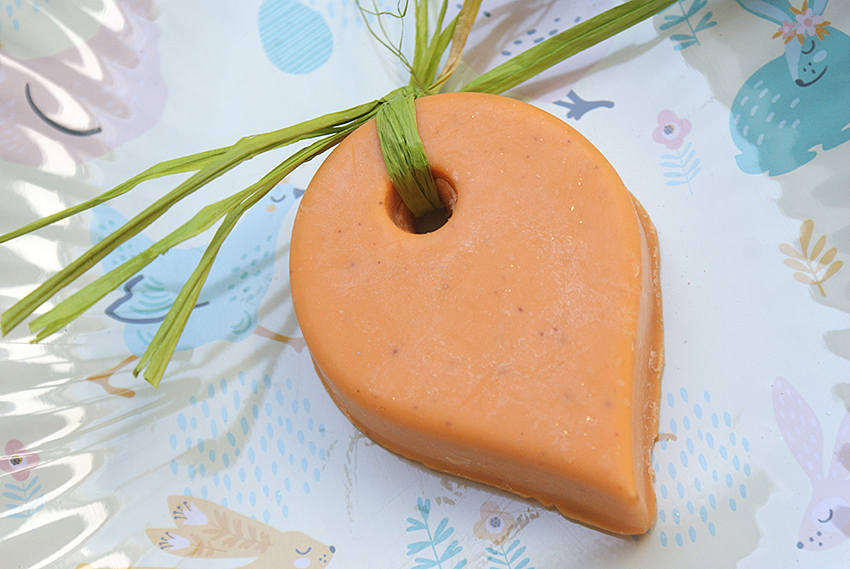 Hoe ruikt hij?
De geur is heerlijk! Ik had eigenlijk wel gehoopt dat de Carrot Cake Lip Scrub ook zo zou ruiken. Het is een lekkere, fruitige en zoete geur. De geur doet me erg denken aan Buck's Fizz, vanwege de sinaasappelolie erin. En laat ik die geurlijn nou net heerlijk vinden 😍 Dit is een heerlijke opstarter van de dag. Ik vind het echt zo'n voorjaarsgeur — vrolijk, opgewekt en zoet. Als ik nu zelf ook wat opgewekter zou zijn 's ochtends, zou m'n omgeving ook erg blij zijn met dit product, denk ik zomaar.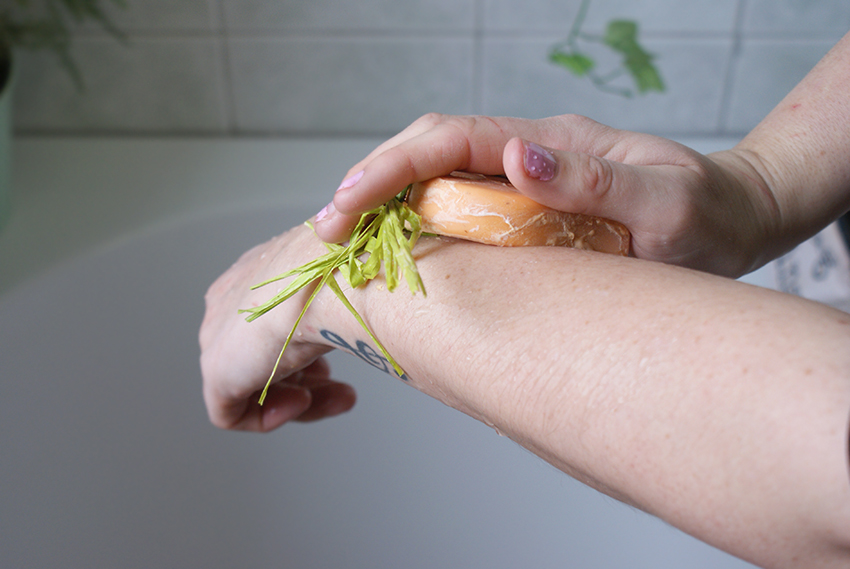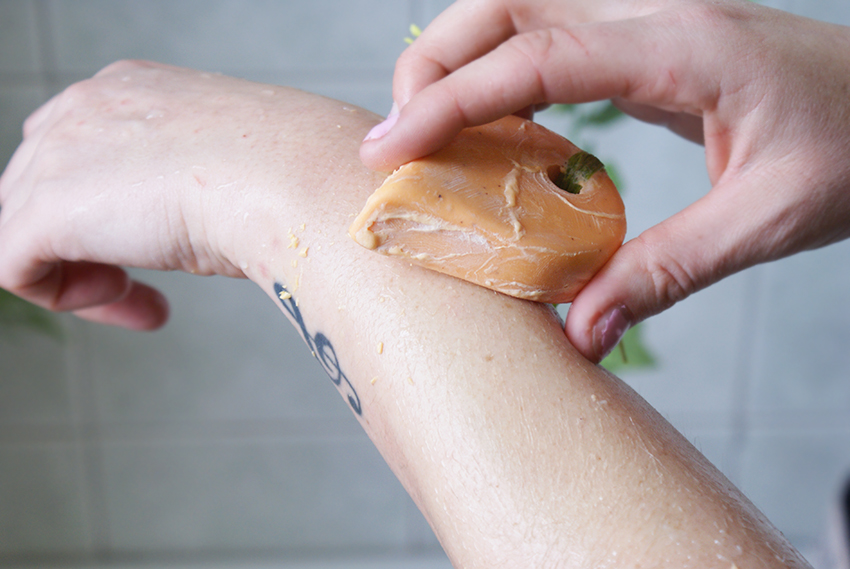 Mijn ervaring
Het is een beetje wennen om je in te smeren onder de douche met dit product, er komt namelijk geen schuim van af. Het enige wat er 'gebeurt' is dat de boters erin lichtelijk smelten en afgeven op je huid. Desondanks is de substantie prima uit te smeren, geen schuim nodig. Nadat ik m'n arm uitgebreid heb ingesmeerd met de Carrot Oil, houd ik eventjes de straal erop om het 'overtollige' product eraf te spoelen. M'n huid voelt meteen al iets vettig aan, je voelt duidelijk de boters op de huid zitten.
Na het douchen dep ik voorzichtig de huid droog en ik voel nog steeds dat lichtvettige laagje. In vergelijking met mijn andere arm — die ik niet insmeerde — voelt hij een stuk soepeler aan en is de huid duidelijk meer gehydrateerd. Het is echt een onwijze hydratatieboost, een beetje hetzelfde effect van de body conditioners. Ik ruik heel subtiel de vrolijke geur nog op m'n huid, niet genoeg om hem urenlang op te merken. Wel merk ik dat de huid echt láng gehydrateerd is, zelfs nog uren na het douchen. En ook dáár word ik vrolijk van.
Hoe lang zou ik met dit product kunnen doen? Ik gok toch wel heel wat keren, afhankelijk van hoe dik je je insmeert ermee. Ik gok zo'n 5 of 6 keer als je hem royaal voor je hele lijf gebruikt. Ben je wat zuiniger, of smeer je alleen je ledematen in, dan doe je er veel langer mee. Hoe dan ook, ik vind het het geld wel waard!

Lush Carrot Shower Oil kost €6,95. Hij behoort tot de tijdelijke Paascollectie.
8 Responses to Review: Lush Carrot Shower Oil