Mijn sale aankopen 2019 (2018?)

Het is 1 januari, de tijd is 11:30. Ik ontwaak moeizaam. Hoewel ik niet heb gedronken de avond van te voren, voelt m'n hoofd zwaar aan en doet m'n lijf zeer van het lange slapen. Ik lag er pas om 03:00 in, maar dat weerhield m'n lijf er niet van om te protesteren in de vorm van pijntjes. Of ik een ziekte heb? Nee hoor, ik ben gewoon al 31 jaar oud.
Hoe dan ook, ik pak mijn telefoon van het nachtkastje en check social media. Ik open Twitter en m'n ogen schieten wagenwijd open wanneer ik bij Lush UK lees dat er vandaag 2 dingen gaan gebeuren: hun site gaat eruit liggen, en.. er komt SALE ONLINE! Wait, what? Ik ga naar de Lush groep op Facebook en ik lees al snel iets wat alle pijntjes in m'n lijf vervangt door adrenaline — ook in Nederland komt er óók online een sale. Nederland. Sale. Online. Ik gil iets onverstaanbaars in m'n vriend's oor en tegen de tijd dat hij de informatie heeft verwerkt, zit ik al voor de PC. Het schijnt dat hij nog steeds een piep in z'n oren hoort.
Een paar uur later ging de sale online en ik shopte genadeloos, schaamteloos en zonder schuldgevoel. Nou oke, dat laatste inmiddels een klein beetje.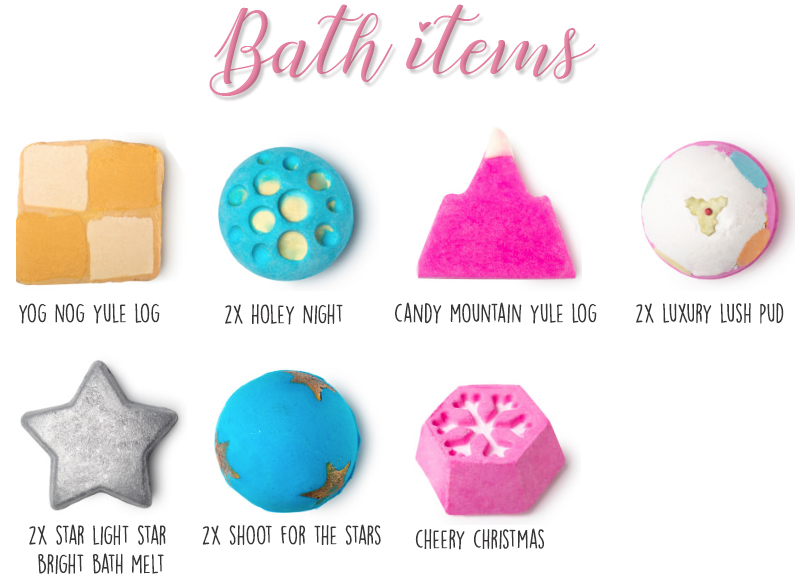 Oke, ik zal het even uitleggen. Ik ben sinds 2013 fan van Lush. En sinds 2013 maakte ik iedere tweede Kerstdag een online sale mee. Dan sloeg in een berg bath bombs in, zoveel dat ik een jaar vooruit kon. Eind 2017 was er geen online sale, voor het eerst in jaren. Terwijl ik dat jaar ál m'n badspullen van Lush had opgemaakt! Behoorlijk teleurgesteld liet ik m'n liefde voor Lush een beetje varen. Ik besteedde iedere sale ruim 150 euro aan producten (ja hallo, 50% korting, don't judge me) maar dat jaar… geen sale. Geen grote blij.
Dit jaar was er ook van een online sale geen sprake. Wel in de winkels, maar dat is véél te ver weg voor me. Gelukkig was Joyce zo lief om wat dingen voor me mee te nemen — een paar favorieten van me; Cinders showergel, Bûche de Noël, Ectoplasm showergel en Buck's Fizz. Maar toen bleek dus vandaag dat er toch een online sale kwam. Wattefok, Lush. Jullie bezorgen me nog eens grijze haren.
AFIJN, de bath bombs! De hele reden van bestellen. Lekker veel, dan kan ik weer even vooruit. Ik had er nog meer willen bestellen, maar mijn favorieten Golden Wonder en Perle de Sel waren niet in de sale.

Wat ik wél scoorde, zie je hierboven. Eigenlijk geen bubble bars, daar heb ik niet zoveel mee. Alleen Yog Nog (die geur!!!!) en Candy Mountain vanwege de geur en de bubbels.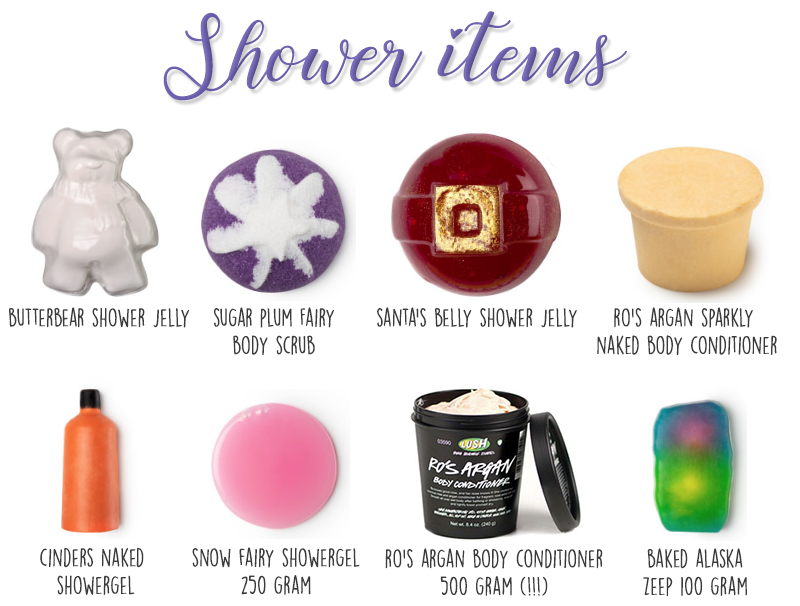 Ik ben zó ongelooflijk blij met die Ro's Argan body conditioner. Ik aas daar namelijk al jaren op, maar deze (fucking gigantische) pot van 500 gram kost normaal 50 euro!!!! Echt teveel geld vind ik. Dit product stond niet op de sale pagina, maar ik spotte toevallig dat er 'verkoop' bij stond. Een pot van 225 gram kost €28,95 maar de 500 gram pot kostte nu €24,98. Ik had inmiddels al een bestelling geplaatst, maar ik kon het niet laten om deze ook te kopen. Na ruim een uur de pagina verversen (hij stond steeds op 'uitverkocht') had ik geluk en kon ik er snel eentje toevoegen aan m'n winkelmandje! Wel weer 6 euro verzendkosten, maar ach.. nog steeds goedkoper dan 50 euro!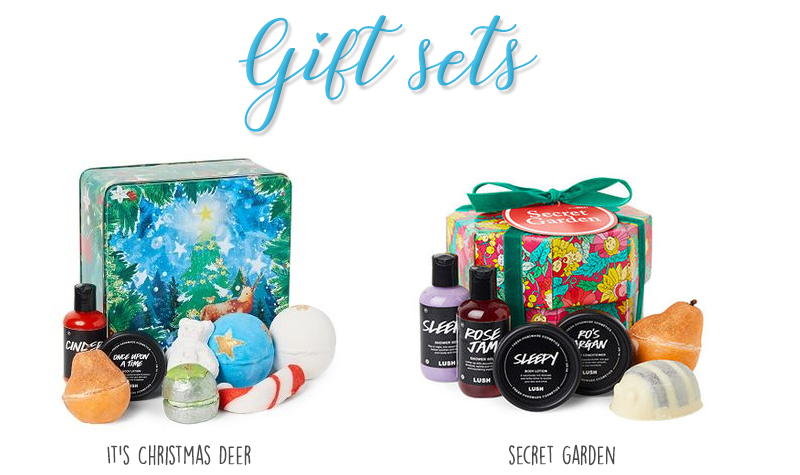 Nog twee gift sets met heerlijke producten erin! Vooral Scrubee en de Sleepy producten, die zijn los namelijk niet in de sale. De linker bevat dan weer lekker veel badproducten, dus die zijn ook heel welkom hier.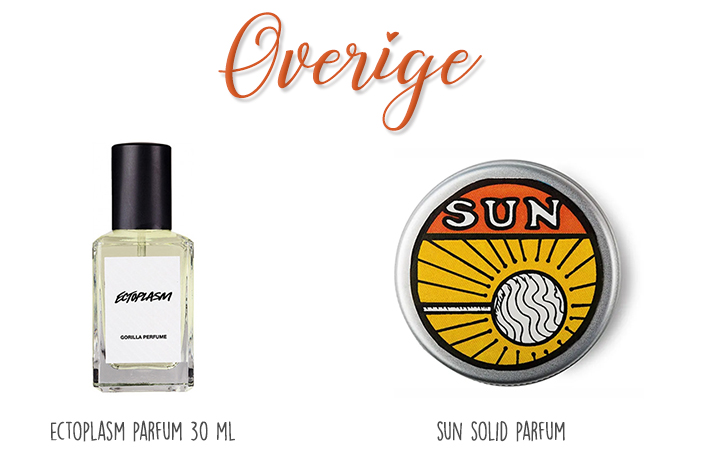 Grote verrassing dat deze in de sale waren, Ectoplasm is onderdeel van de Halloween collectie en Sun behoort tot de gewone collectie. Toevallig kreeg ik van de week Ectoplasm binnen, en die vond ik zo lekker ruiken, dat ik hier de parfum niet van kon laten liggen! Sun had ik eerder, die is gewoon heerlijk.
Nou, dat was de schade voor dit jaar. Ik ben benieuwd of jullie nog wat hebben kunnen scoren? Wellicht kun je nu nog iets scoren, er staat nog wat te koop online. Klik hier!
14 Responses to Mijn sale aankopen 2019 (2018?)