Review: Lush I Want A Pony Bath Oil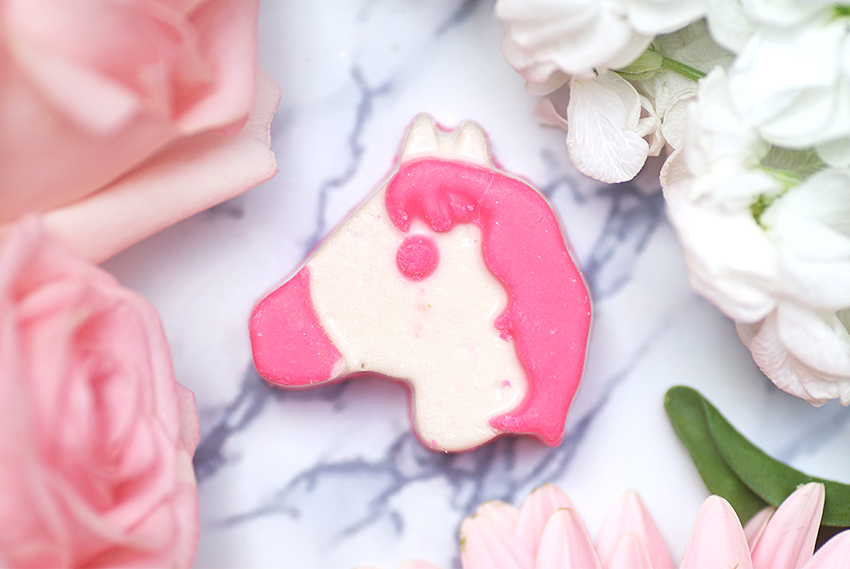 Als een bath oil er zo leuk uit ziet, maakt me het al eigenlijk niet eens meer uit hoe die ruikt. Nu heeft hij inderdaad geen geur waar ik gek op ben, namelijk The Comforter geur, maar ik toch nam ik hem mee omdat hij er zó leuk uitziet. Na het testen van 27 Harajuku bath bombs vond ik het tijd worden dit paard van stal te halen. Ben je dus benieuwd naar deze schattige pony, lees dan snel verder.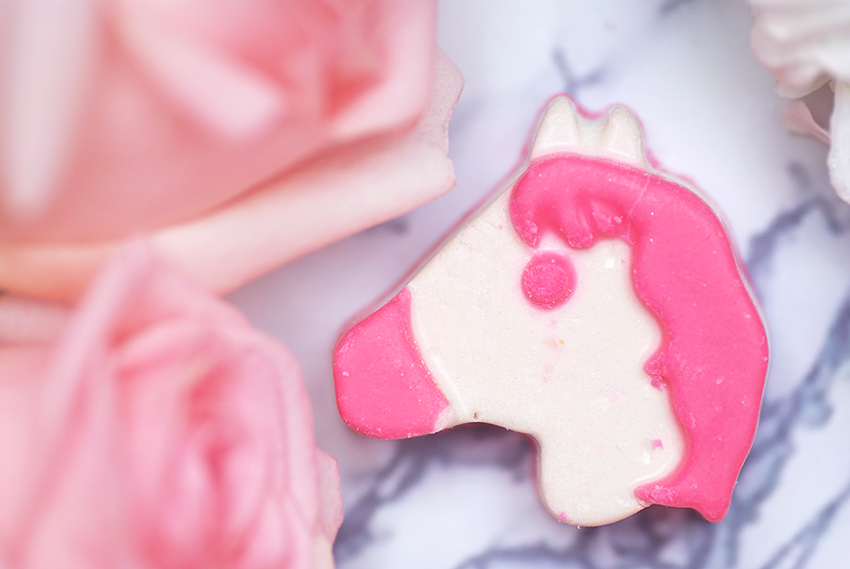 Wat is het?
Ingrediënten: Fair Trade en Biologische Cacaoboter, Natrium Bicarbonaat (Sodium bicarbonate), Wijnsteenzuur (Potassium bitartrate), Laureth 4, Natrium Laureth Sulfaat, Parfum, Laurylbetaïne, Bergamotolie (Citrus aurantium bergamia), Zwarte Bessen Absolue (Ribes nigrum), Cypresolie, Titanium Dioxide, *Limonene, *Linalool, Kleurstof 45410:1
Lush I Want A Pony Bath Oil kost €3,95 en is alleen in Liverpool te koop (£2.95), maar momenteel ook in Nederland in de Lush Labs. Er zijn diverse bath oils die alleen in Liverpool te zijn, waaronder deze, maar gelukkig zijn sommige exclusives nu ook tijdelijk in de Lush Labs te koop.
Een bath oil is anders dan een bath bomb — het is een kleiner vormpje bestaande uit boters en oliën die smelten in het warme water. Geen gebruis dus, maar een langzaam smeltende bath oil. Qua bath art hoef je dus ook niet zoveel te verwachten als van een bath bomb. Wel is het grote verschil met bath bombs dat bath oils enorm verzorgend zijn voor de huid, omdat ze dus zoveel boters en oliën bevatten. Ik heb eigenlijk niet vaak een bath oil gebruikt van Lush, op de één of andere manier spreken ze me nooit zo aan. Tijd voor verandering!
I Want A Pony bevat voornamelijk cacaoboter. Verder bevat het bergamotolie, zwarte bessen en cypresolie. Zoals ik al zei in de intro, ruikt deze pony naar The Comforter, een zware, zoete en fruitige bessengeur. Het is niet mijn favoriete geur — ik vind hem té zoet en zwaar, net als Snow Fairy. Maar als ik objectief kijk naar de geur, past hij goed bij deze bath oil en is het een geur waar velen dol op zijn. Als je houdt van dit soort fruitige geuren, dan zit je met The Comforter geurlijn wel gebakken.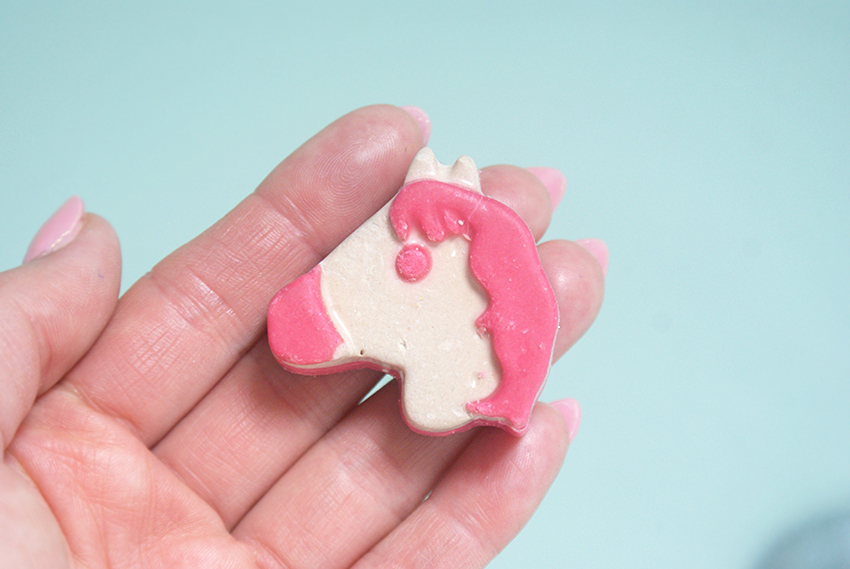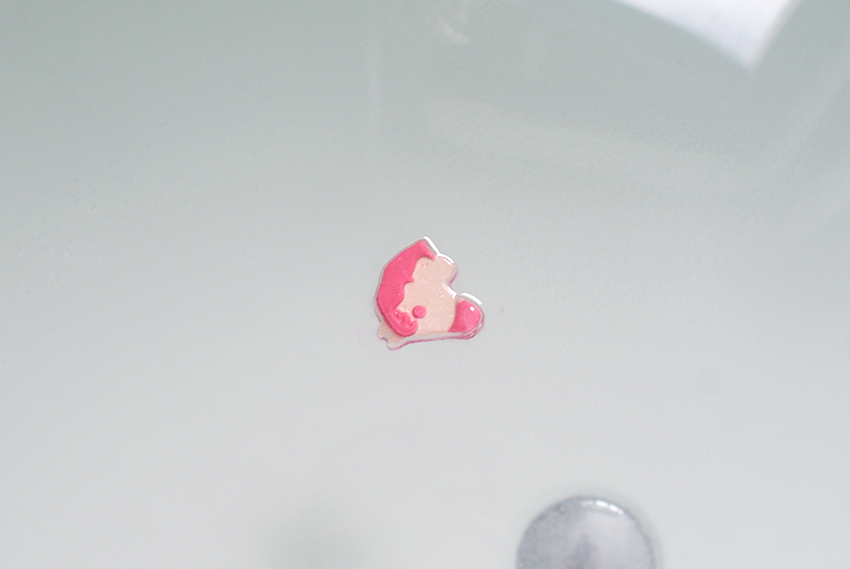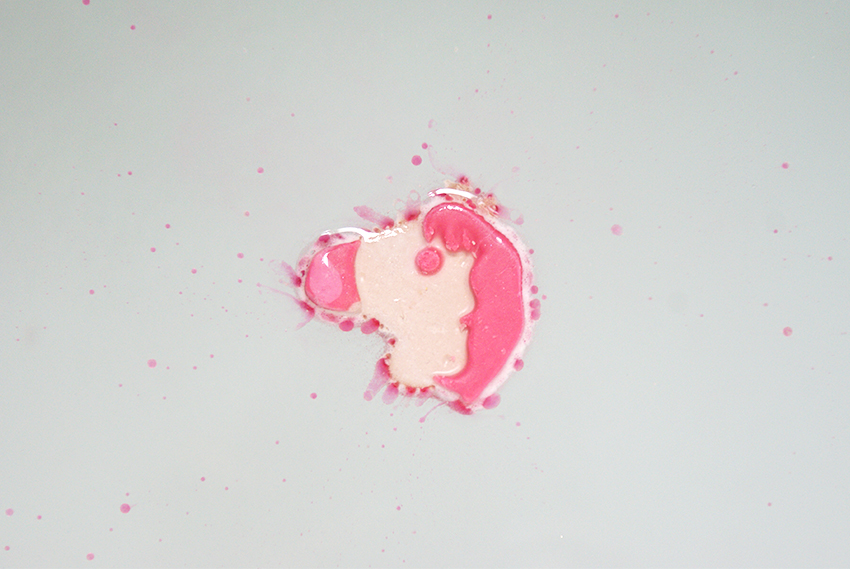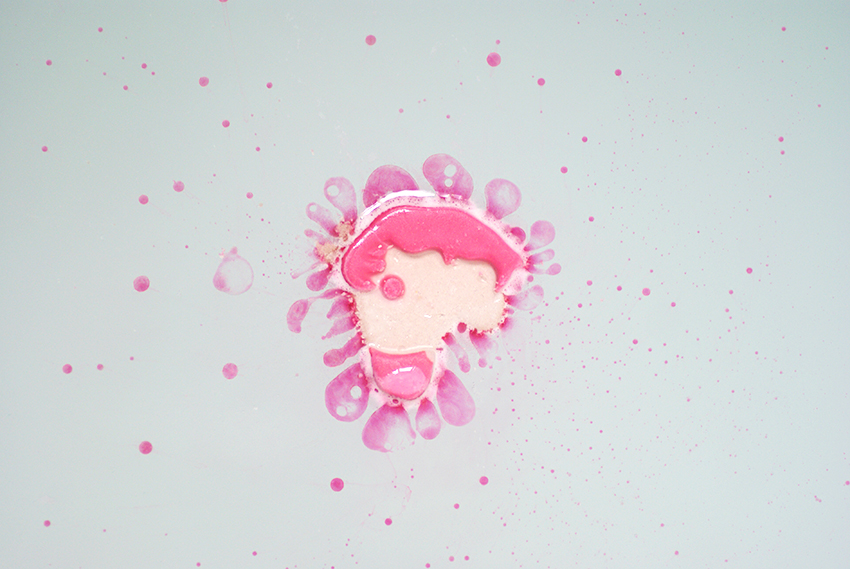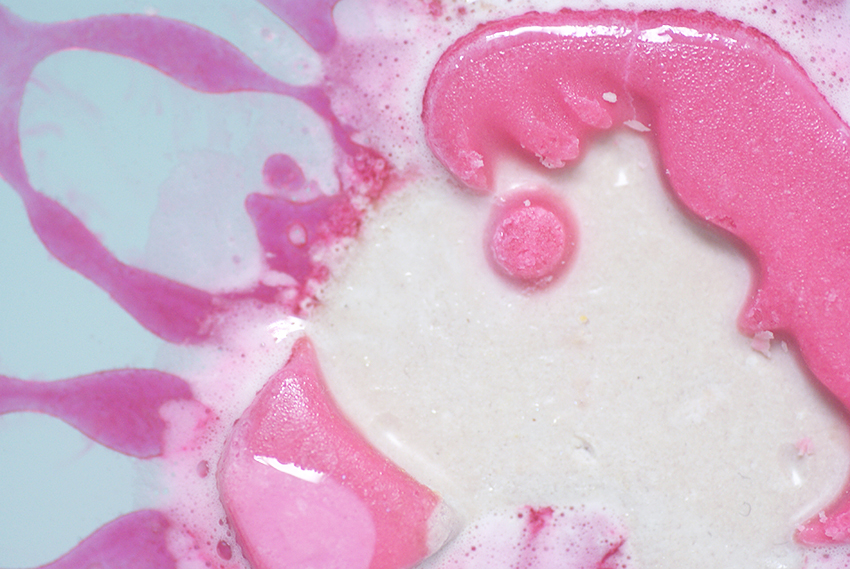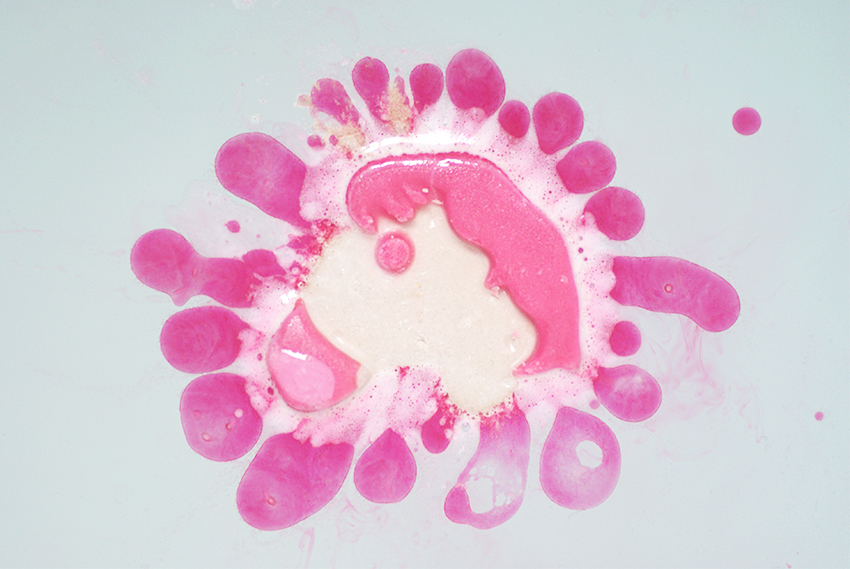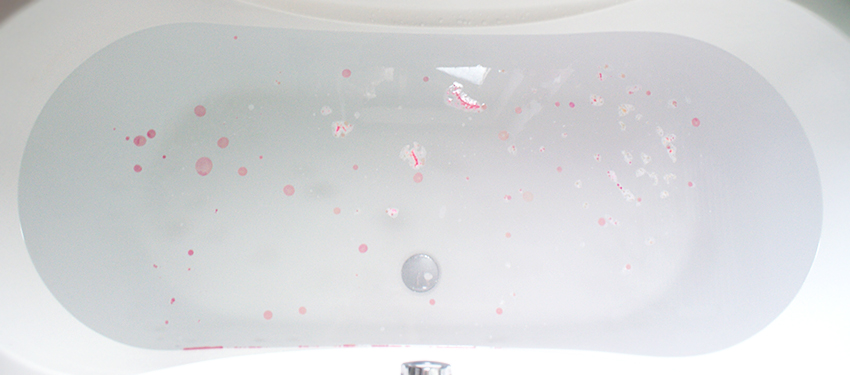 Mijn ervaring
Toevallig had ik een paar dagen geleden de Demons Bath Oil gebruikt, welke veel kleur af gaf, dus logischerwijze verwachtte ik dit ook van I Want Pony. Echter gaf I Want A Pony heel weinig kleur af, wat ik wel had gehoopt. Hoe cool zou het zijn als het water een mooie tint roze zou krijgen? Als je kijkt naar het filmpje op de productpagina van deze bath oil, in de webshop (dit zie je alleen op de computer) zie je ook dat het water rondom I Want A Pony roze wordt, bij mij was dit niet het geval. Hij liet wel roze olievlekken achter, wat een mooi en geinig gezicht was, maar het gebrek aan een kleurtje vond ik toch wel jammer.
Ik had de camera klaar om een filmpje te maken, maar omdat je amper iets zag gebeuren in bad, heb ik besloten hem niet te uploaden. I Want A Pony doet er zo'n 15 minuten over om volledig te smelten, uiteindelijk blijft het water dezelfde kleur, alleen dan met roze olievlekken op het oppervlakte. Het water voelde wel een stuk zachter aan, en wanneer ik de flits aanzette zag ik allemaal kleine olie bubbeltjes op de oppervlakte drijven — deze kleine pony zit dus echt wel bomvol boter en oliën.
M'n huid voelde na het badderen zachter aan, en de geur zeer goed te ruiken tijdens het badderen, maar ik had toch wel meer verwacht van deze bath oil. Misschien dat het een leuk product is om te gebruiken in combinatie met The Comforter Bath Bomb, maar zo alleen in een bad is toch niet echt heel spannend.

Lush I Want A Pony Bath Oil kost €3,95. Hij is alleen in Lush Liverpool te koop, maar nu tijdelijk ook in de Lush Labs.
4 Responses to Review: Lush I Want A Pony Bath Oil