Review: Lush Fireball Bath Bomb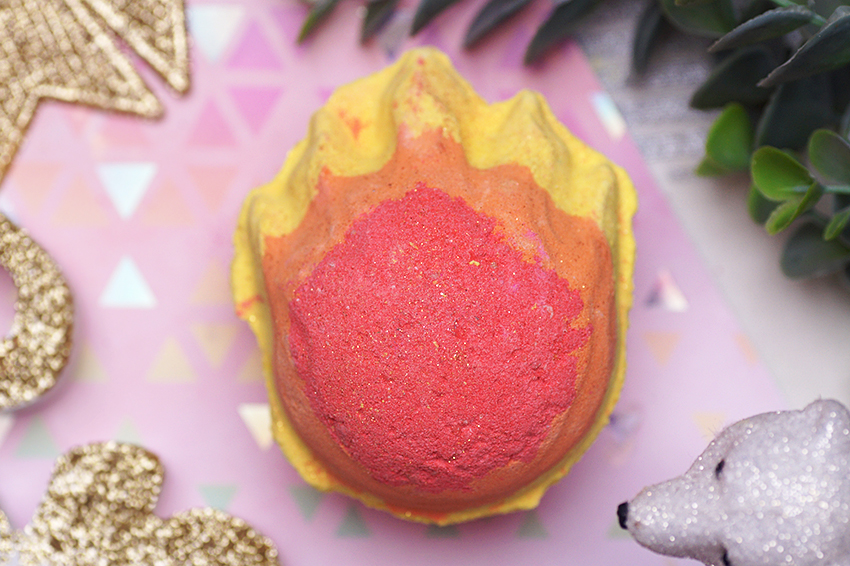 Vriest je neus er bijna af? Voel je je vingers niet meer? Of lijk je onderhand op Rudolph met z'n grote, rode neus? Geen paniek, Fireball Bath Bomb got your back. Deze vuurbal gooi je in bad voor een letterlijk opwarmend bad. Laat je spieren langzaam opwarmen en geniet van de heerlijke, knusse ingrediënten. Ik dook ermee in de kuip, en vertel je er alles over.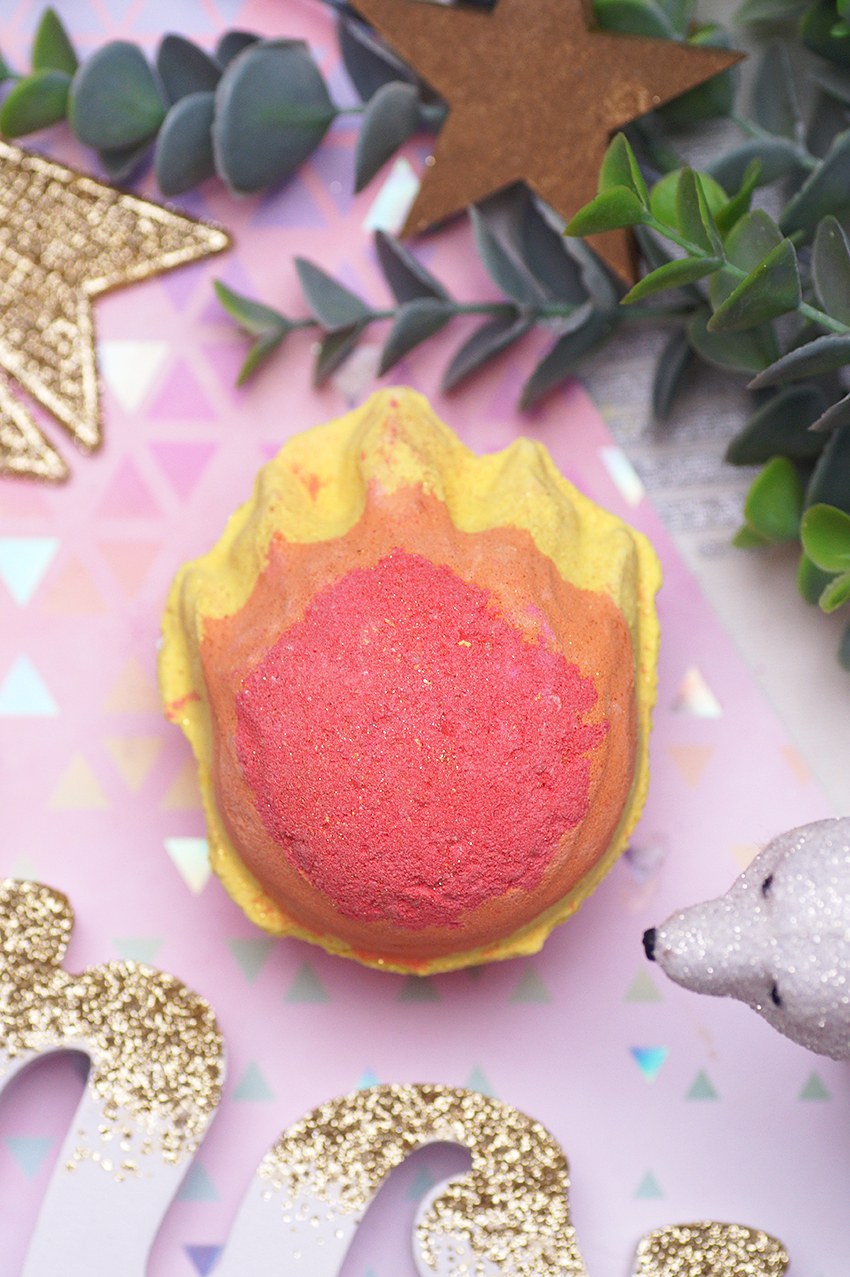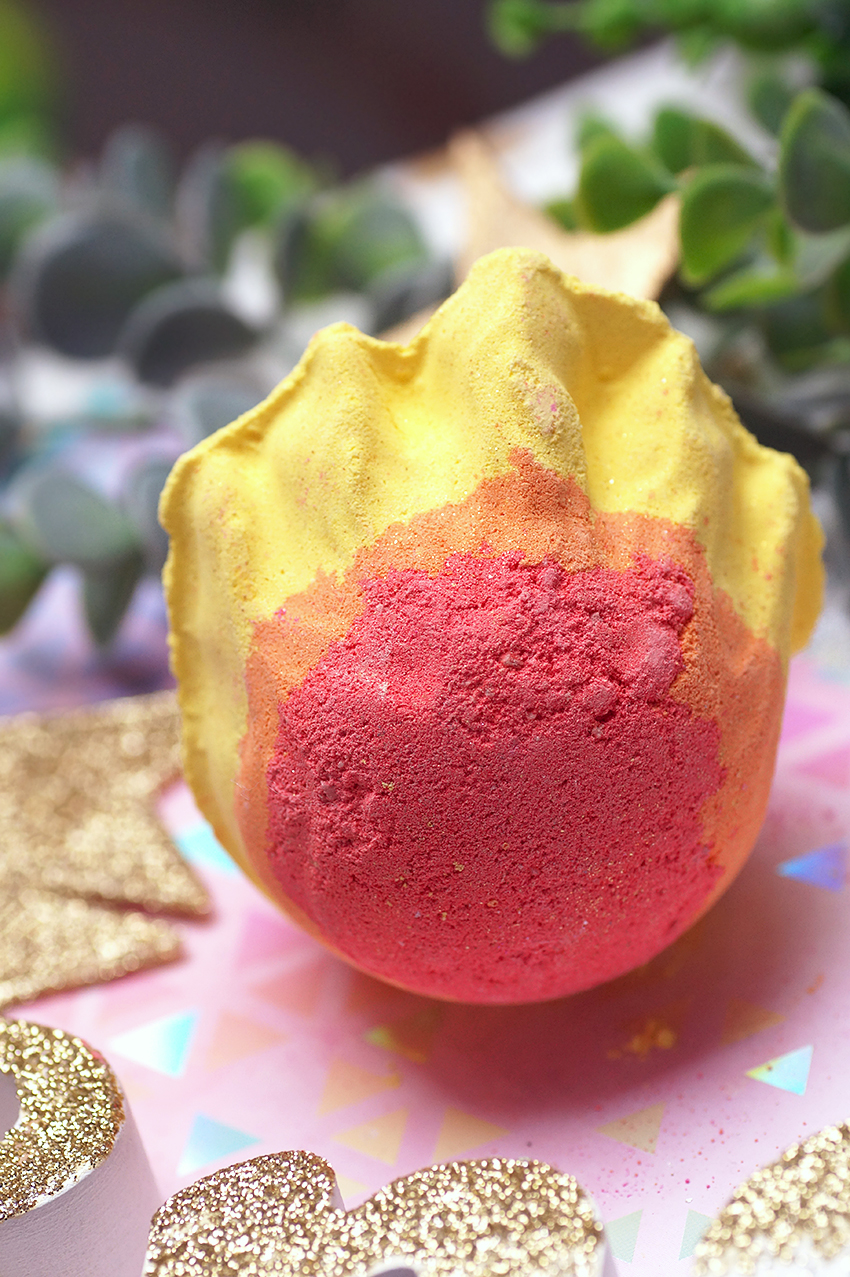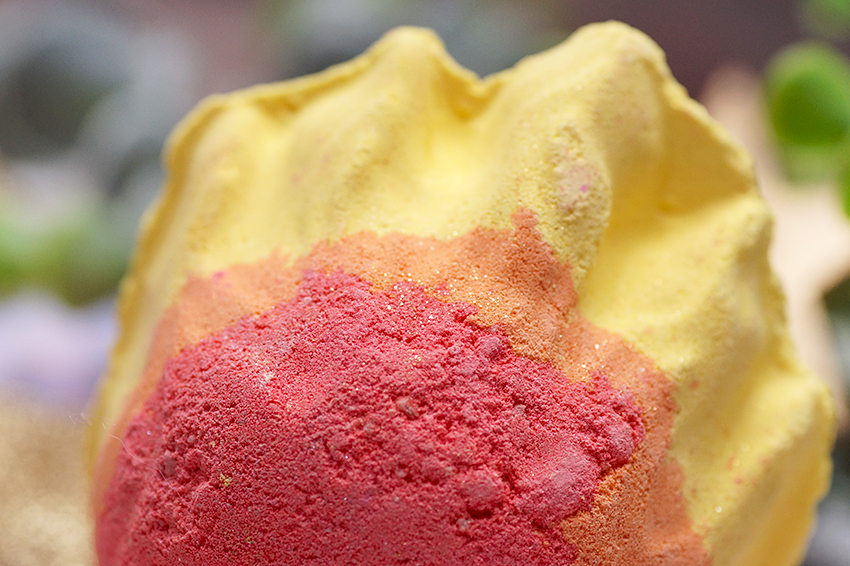 Wat is het?
Ingrediënten: Natrium Bicarbonaat (Sodium bicarbonate), Citroenzuur (Citric acid), Etherische Amandelolie, Braziliaanse Sinaasappelolie (Citrus sinensis), Kaneelbladolie (Cinnamomum zeylanicum), Zeolietklei, Knettersnoep, Water (Aqua), Wijnsteenzuur (Potassium bitartrate), Mosterdpoeder, Maïszetmeel, Titanium Dioxide, Dipropyleen Glycol, Natrium Coco Sulfaat, Synthetische Fluorflogopiet, Cocamidopropyl-betaïne, Silica, Tinoxide, *Cinnamal, *Eugenol, *Limonene, Parfum, Kleurstof 47005:1, Colour 15985:1, Kleurstof 19140:1(CI 19140:1), Kleurstof 14700 (CI 14700), Kleurstof 77491 (Cl 77491)
Lush Fireball Bath Bomb kost €6,50 en is onderdeel van de Kerst collectie. Deze toffe bath bomb heet niet alleen Fireball, hij ziet er ook zo uit. Een gaaf design, en vooral leuk door de verschillende kleuren, bedekt met een dun laagje gouden glitters. Het is een warme, kruidige bath bomb die heerlijk is voor als het buiten ijskoud is: hij warmt je spieren op, geeft je een behaaglijk gevoel en door het geknetter van de knettersnoep lijkt het alsof er een grote open haard in je badkamer staat.
Fireball bevat amanelolie, sinaasappelolie, kaneelbladolie, zeolietklei en mosterdpoeder. Zeolietklei staat bekend als krachtige detox en zuivert de huid, en mosterdpoeder bevat antioxidante en ontstekingsremmende eigenschappen. Het stimuleert de circulatie en ontspant spieren. De andere ingrediënten zorgen voor een heerlijke, warme en vertrouwde geur. Fireball deelt zijn geur met Cinders! Hij ruikt warm, zoet en een beetje kruidig. Ik haal de kaneel er zo uit, maar ook het zoete van de sinaasappel. Het is een goede combinatie en hij is perfect in balans. Ik ben dol op de Cinders shower gel, dus deze bath bomb is qua geur helemaal goed.
Speel het filmpje af in 2160p kwaliteit en op volledig scherm voor de beste ervaring! Het filmpje speelt zich versneld af.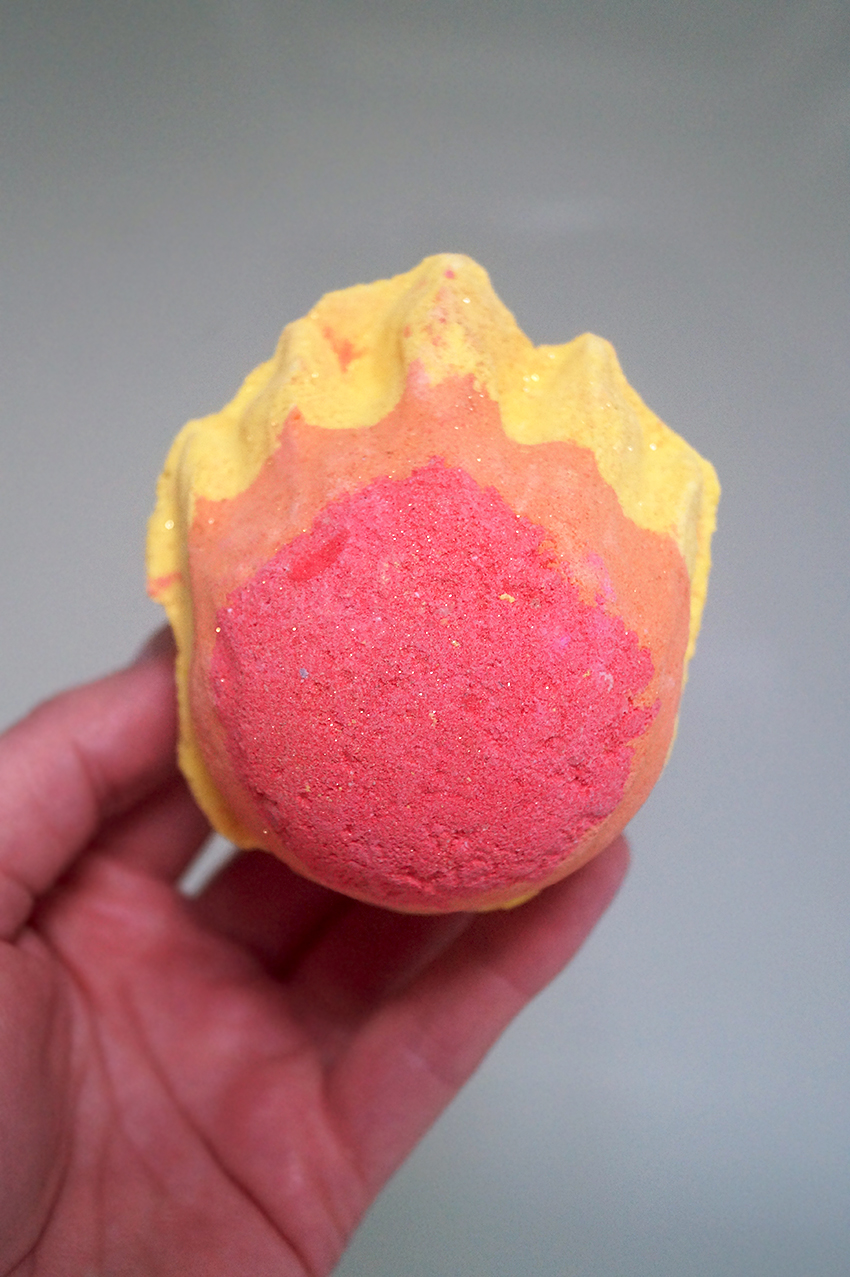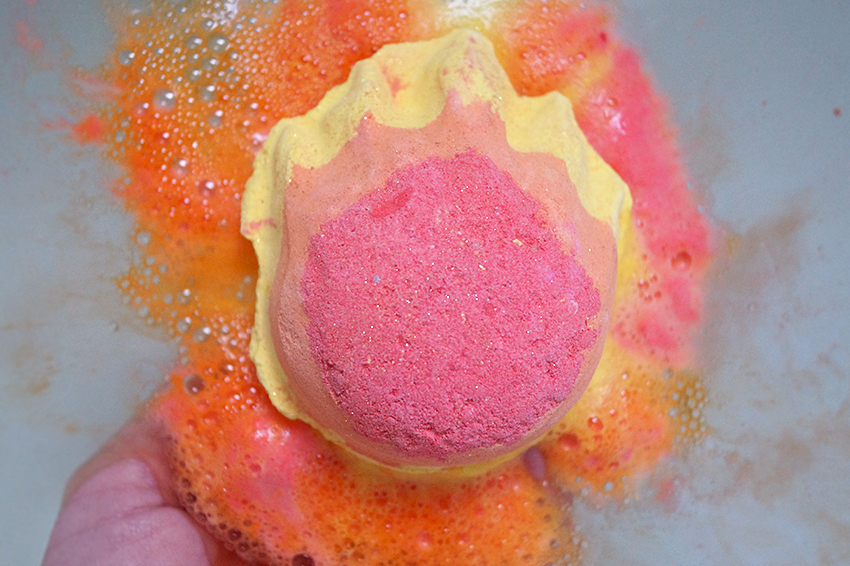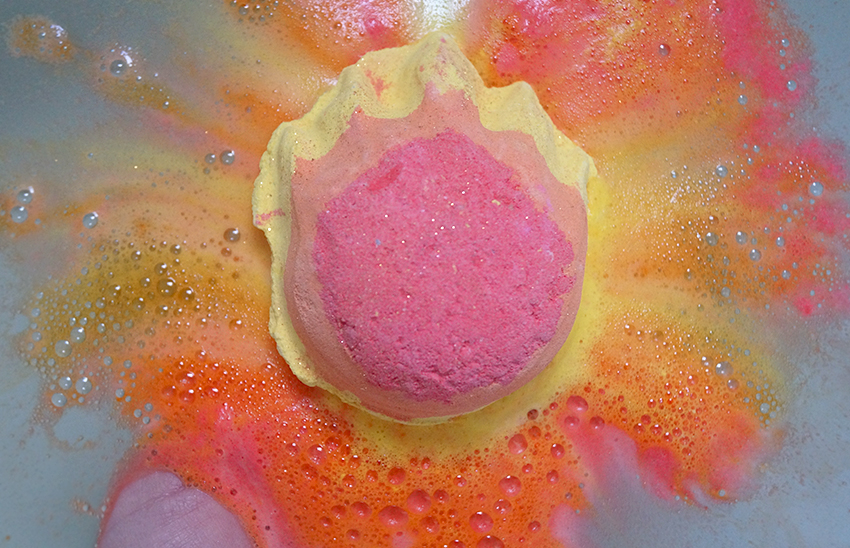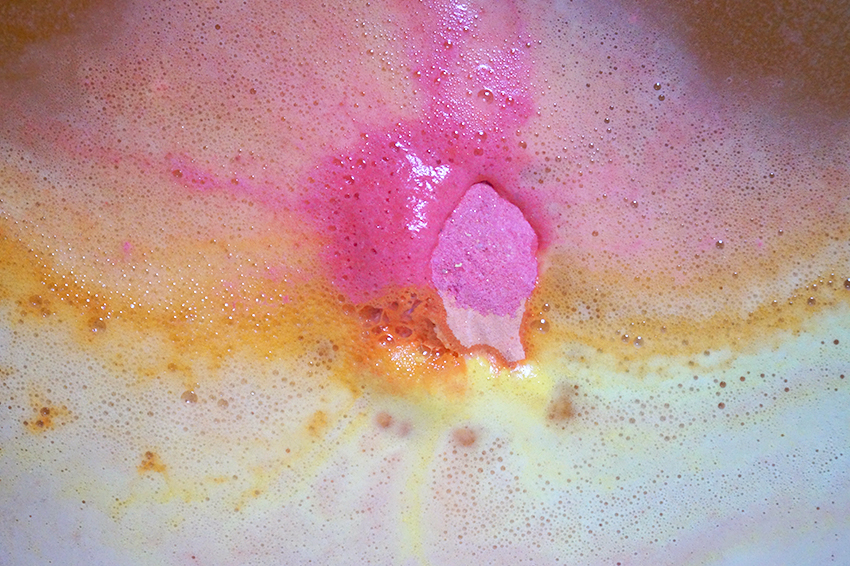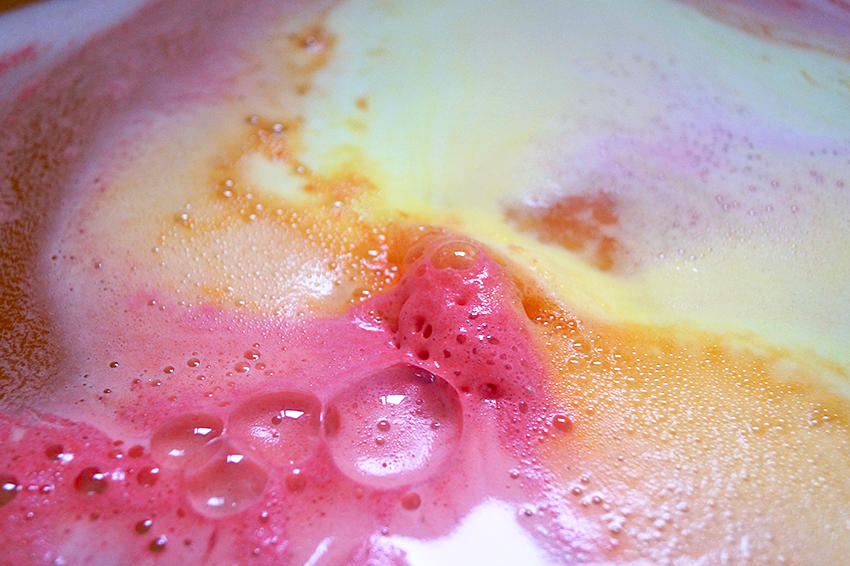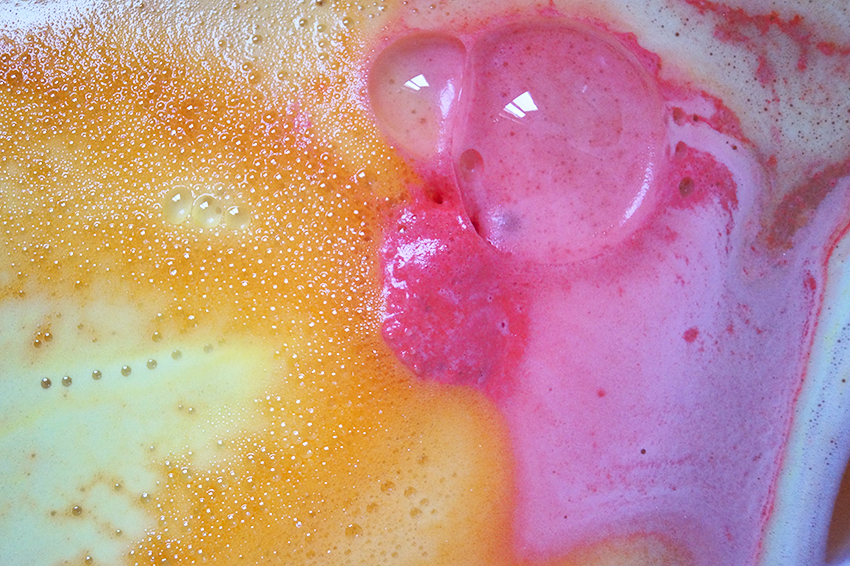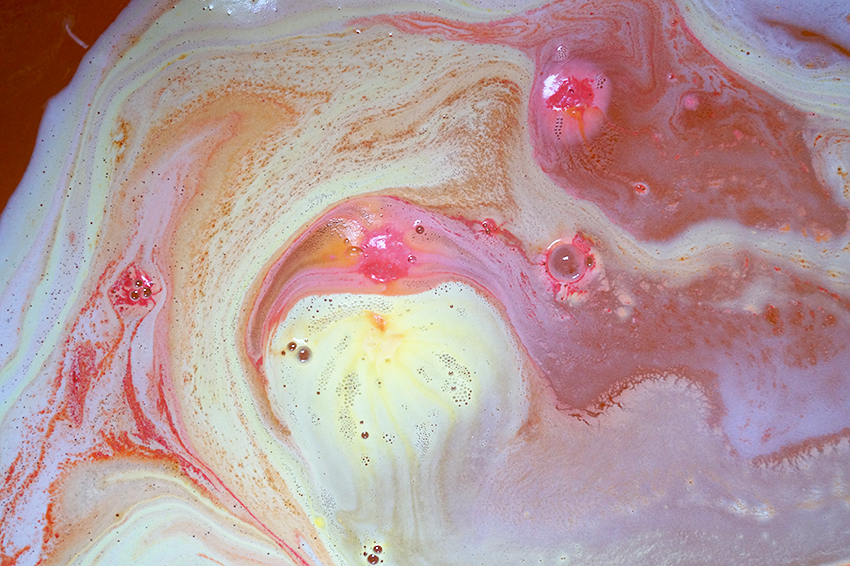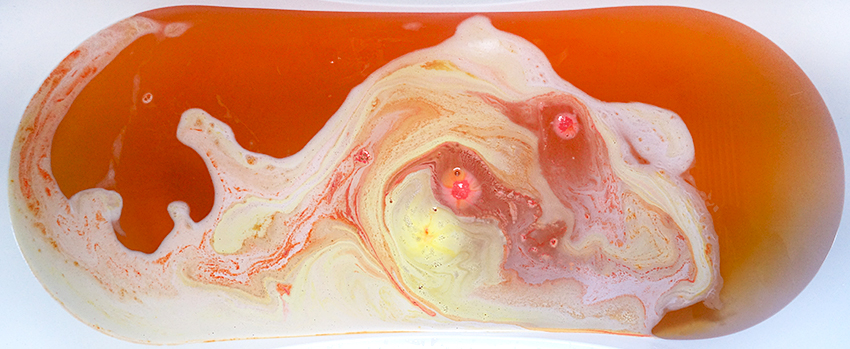 Mijn ervaring
Als hij het water aanraakt, begint hij flink wat kleuren de oppervlakte op te spuwen. Oranje, geel en een vleugje rood nemen het water over, en de warme kaneelgeur is inmiddels zeer goed te ruiken. Het water kleurt oranje en overal waar de bath bomb komt, laat hij een spoor van oranje en geel schuim achter. Hij neemt lekker de tijd om het bad te voorzien van vrolijke, felle kleuren. Precies de kleuren van de bath bomb, dus mocht je de temperatuur ook nog op standje hel zetten, is het écht net alsof je met een vuurbal in bad gaat. Na zo'n 10 minuten is het prachtige, gekleurde schouwspel afgelopen en is het tijd om in deze natte open haard te stappen.
Tijdens het badderen was de geur erg goed aanwezig. De eindkleur was een mooie tint donker oranje, met een glittertje erin. Niet teveel, gewoon subtiel. Misschien kwam het door de kleur, of de geur, of juist een combinatie van die twee, maar ik vond het een heerlijk, verwarmend bad. Ideaal voor een koude, winterse dag. Voeg daar de heerlijke Cinders geur aan toe, en je hebt een hit. Deze ga ik zeker nog een keertje kopen! Ik kon de geur helaas niet echt terug ruiken op m'n huid, maar m'n huid voelde weer een stuk zachter en minder droog aan. En dat is óók erg welkom!

Lush Fireball Bath Bomb kost €6,50. Hij behoort tot de Kerst collectie.
3 Responses to Review: Lush Fireball Bath Bomb