Review: Lush Melusine Bath Bomb
Read this post in
Engels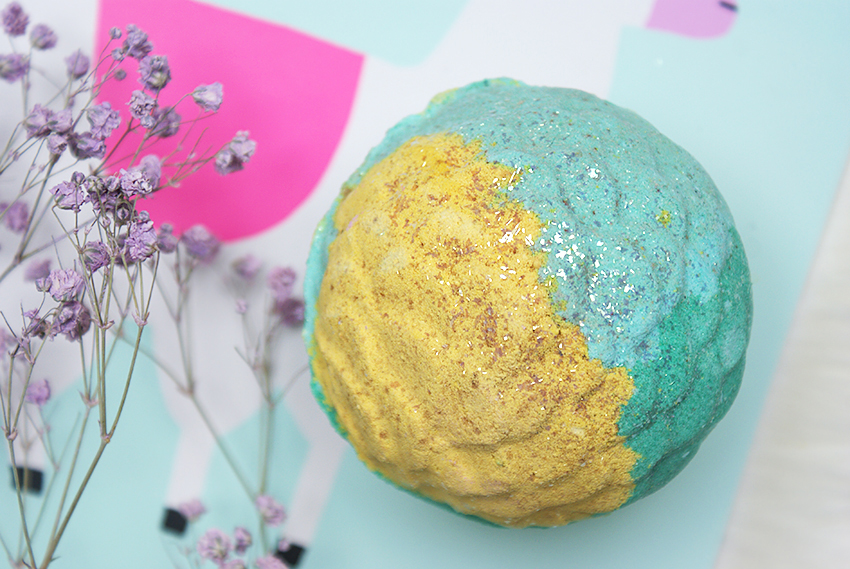 Al in februari was Melusine te koop in de webshop, samen met een aantal andere nieuwe bath bombs, waaronder Honey I Washed The Kids en The Olive Branch. Ik vond €7,50 toen echt teveel geld voor een bath bomb, maar inmiddels heb ik er minder moeite mee. Geen idee hoe dat komt, het lijkt wel alsof ik de meeste hun geld gewoon steeds meer waard vind. De één koopt een crème van 120 euro, de ander koopt een highlighter van 40 euro. Ik koop bath bombs van 7,50. SUE ME! Toen ik bij anderen zag hoe mooi Melusine was, had ik zoiets van 'fuck it' en bestelde ik hem gewoon. Ja, zo'n bad ass ben ik gewoon, jongens. Doe ik gewoon even.
Vandaag lees je hoe ik hem vind!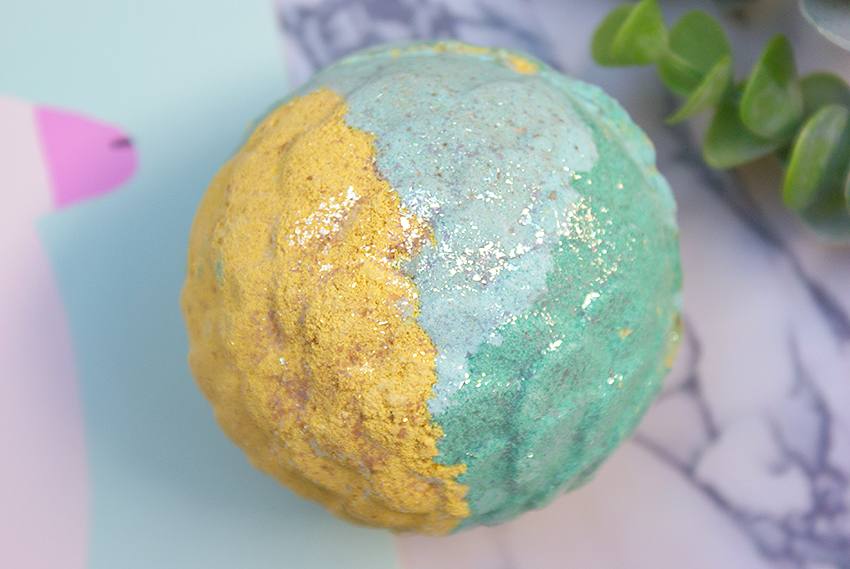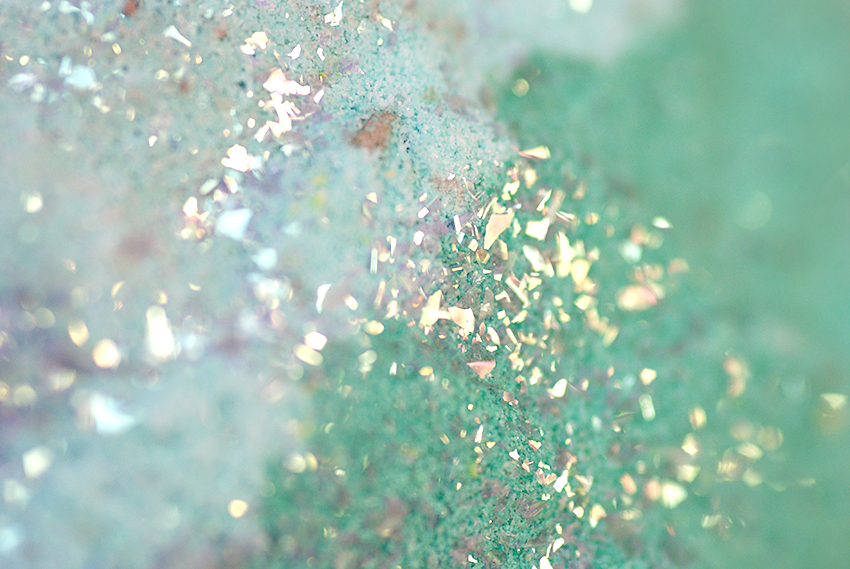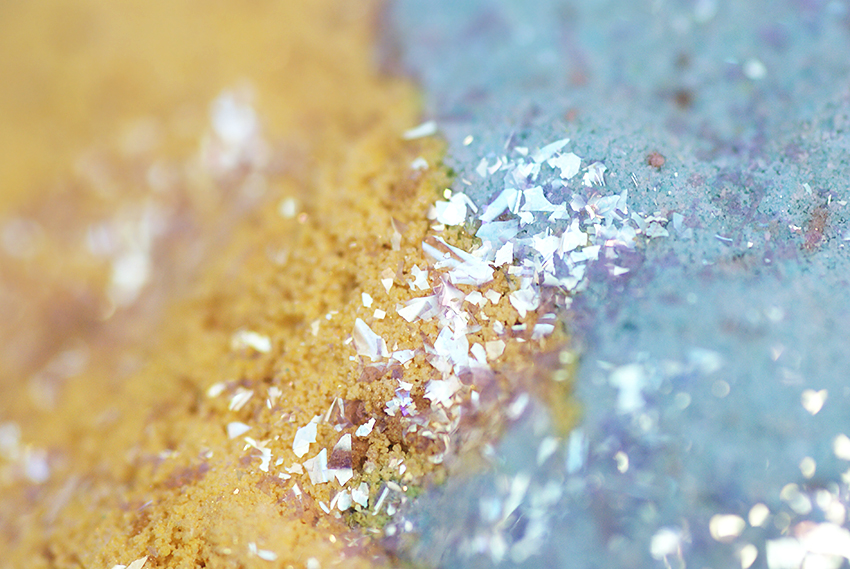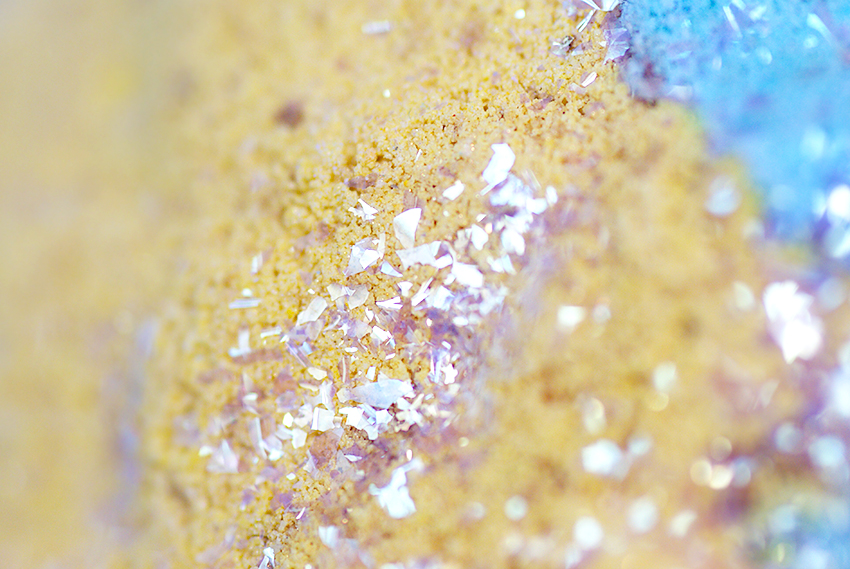 Wat is het?
Ingrediënten: Natrium Bicarbonaat (Sodium bicarbonate), Citroenzuur (Citric acid), Carrageenextract, Bergamotolie (Citrus aurantium bergamia), Litsea Cubeba-olie (Litsea cubeba), Olibanumolie (Boswellia carterii), Water (Aqua), Titanium Dioxide, Gardenia-extract, Calcium Natrium Borosilicaat, Natrium Coco Sulfaat, Synthetische Fluorflogopiet, Tinoxide, Cinnamal, Alcohol, *Citral, *Limonene, Parfum, Kleurstof 47005, Kleurstof 42053, Kleurstof 77491 (Cl 77491), Kleurstof 59040 ,Kleurstof 42090
Lush Melusine Bath Bomb kost €7,50 en is onderdeel van de tijdelijke Harajuku collectie, bestaande uit uiteenlopende 54 bath bombs. Melusine was al een tijdje te koop, al sinds februari toen er 12 limited bath bombs aangekondigd werden. Het is een frisse, groene met gele bath bomb met schubben erop. Hij bevat niet alleen gouden glittertjes, maar ook prachtige glinsterende en holografische 'scherven'. Hij is echt prachtig om te zien! Z'n mooie kleuren doen me denken aan de zee en het strand. Alsof ik een zeemeermin ben. (En dat wilde ik altijd al zijn, dus de bonuspunten zijn al gescoord)
Melusine bevat behalve een uiterlijk to die for, ook een heerlijke geur. Bergamot en litsea zijn beide citrusgeuren, die dus ook merendeels de geur bepalen. Olibanum is het hars van de wierookboom en heeft een houtig en specerijachtige geur. De citrusgeur wordt dus vormgegeven door het warme, houtigere van de olibanum en daardoor heeft Melusine een heerlijke geur. Kenmerkend is de citrus, hij lijkt erg op Avobath / Avocado Co-Wash, dus mocht je hier geen fan van zijn, zou ik wellicht voor een andere bath bomb gaan. Verder bevat Melusine ook nog carrageenextract, een jelly-achtig zeewier dat de huid een flinke portie hydratatie bezorgt.
Speel de filmpjes af in 1080p kwaliteit en op volledig scherm voor de beste ervaring! Het eerste filmpje speelt zich versneld af.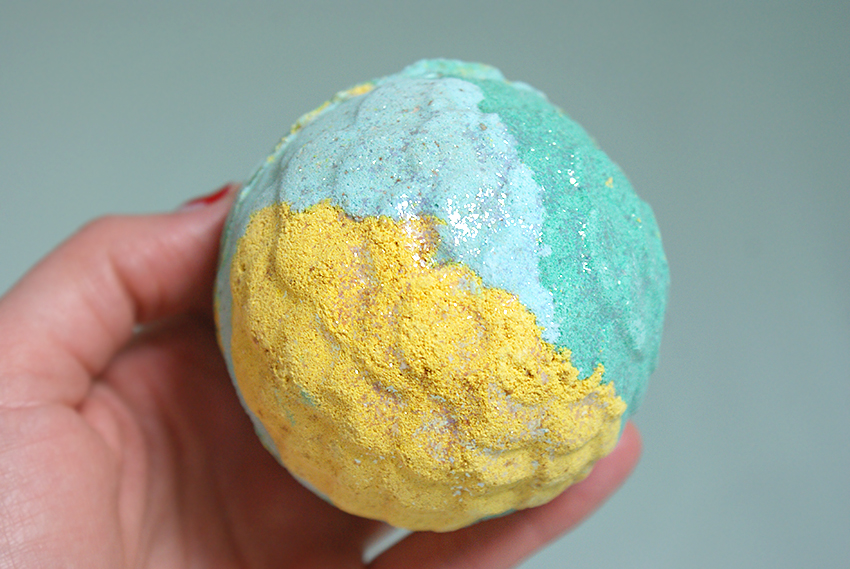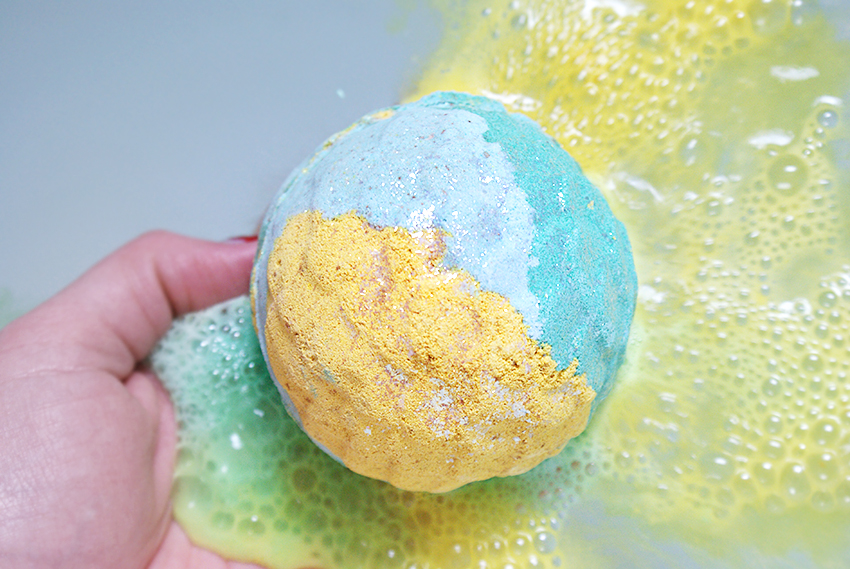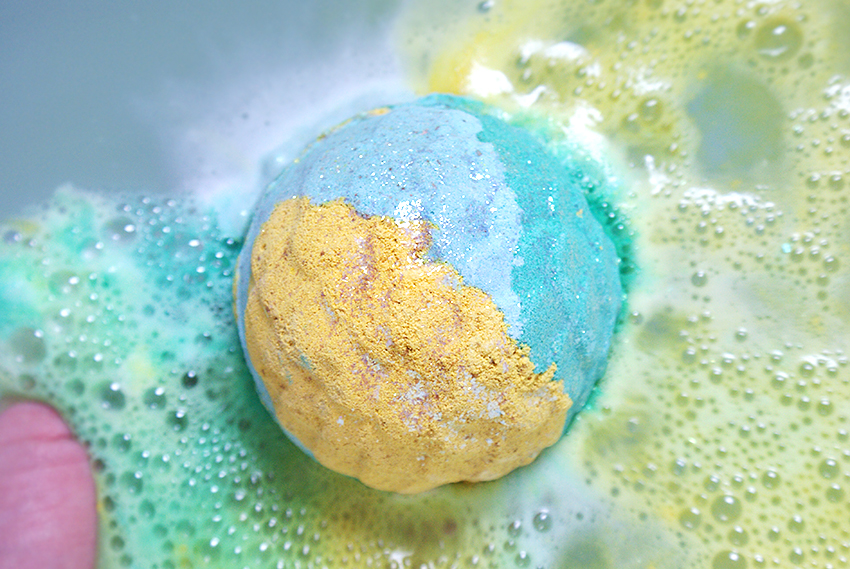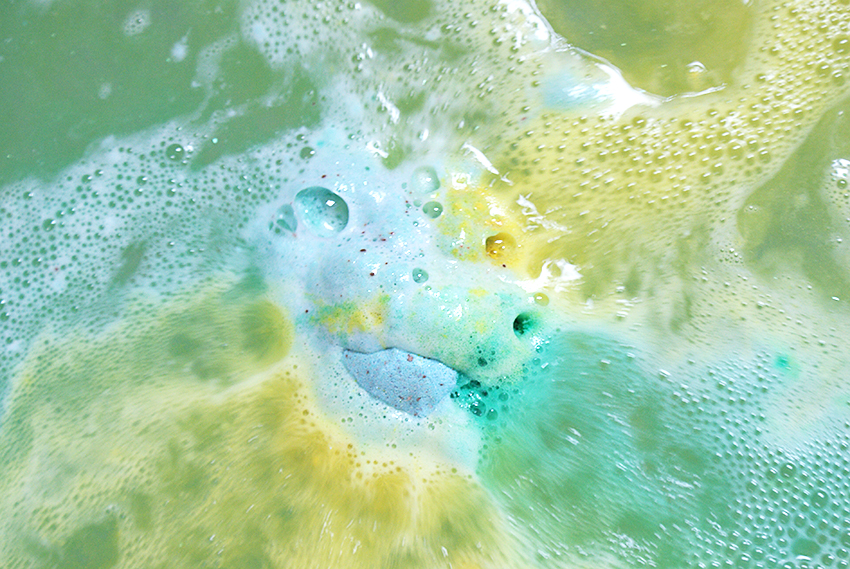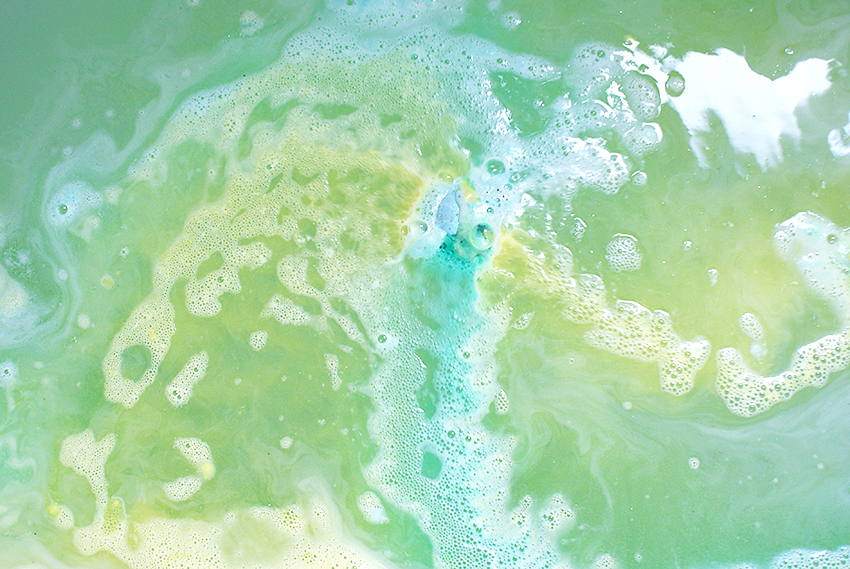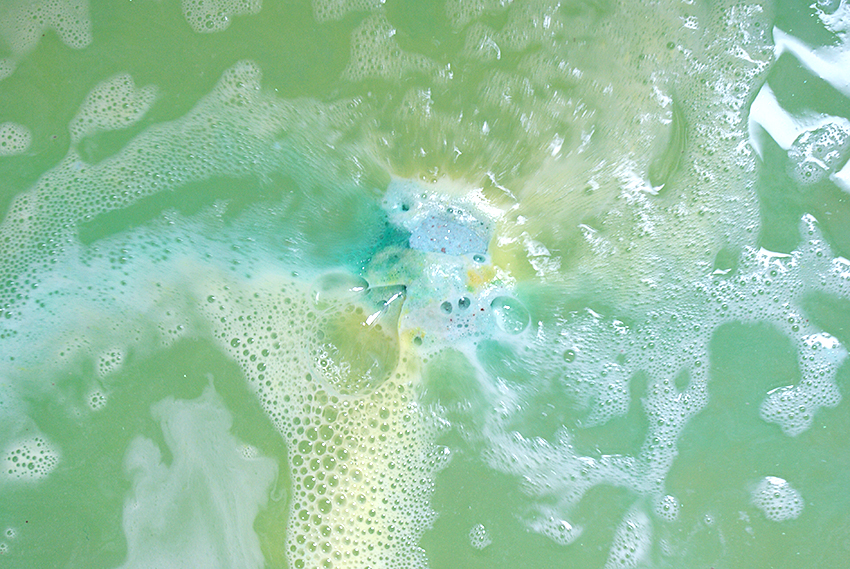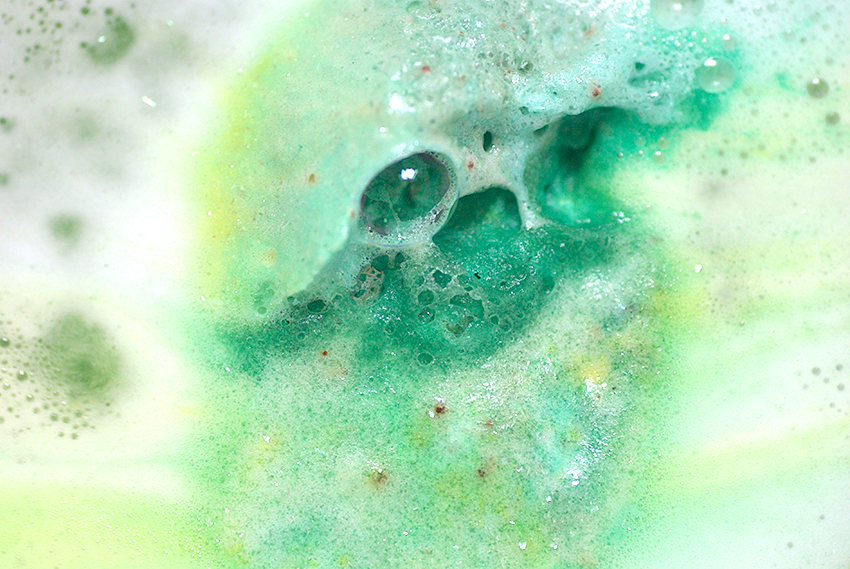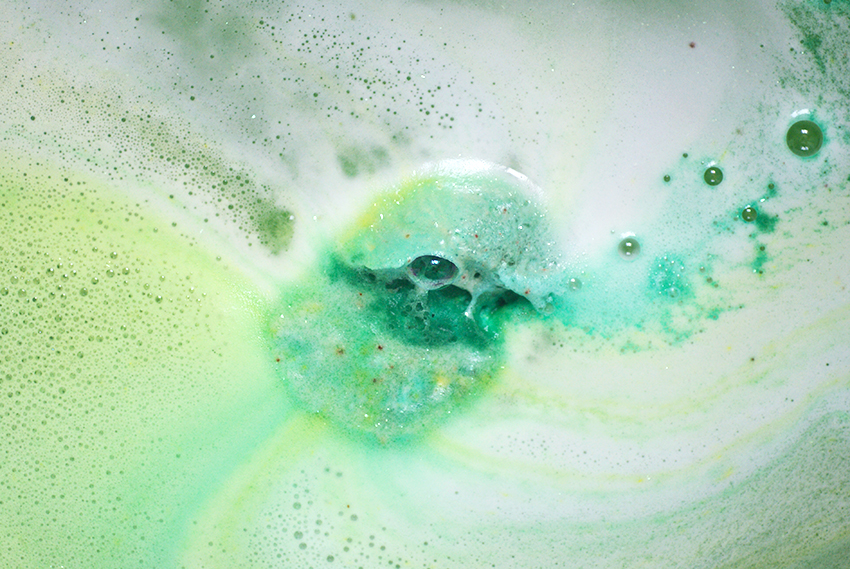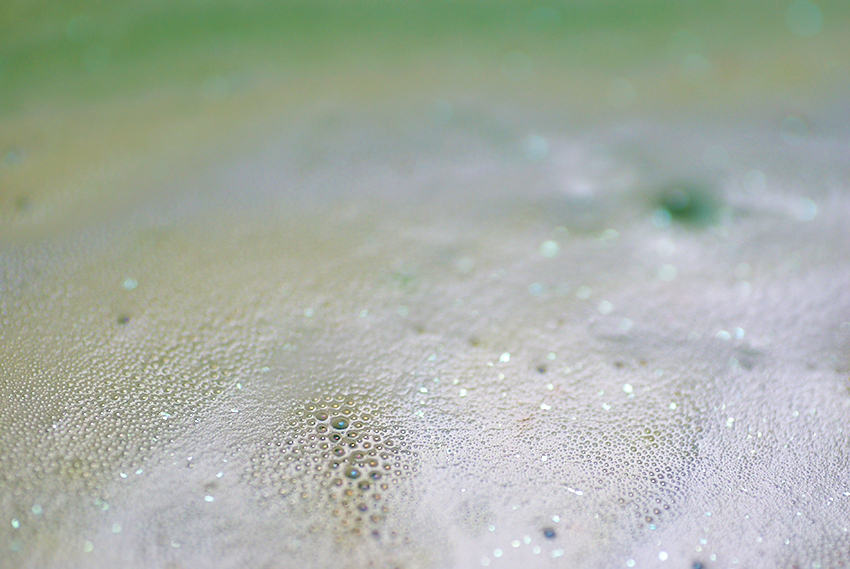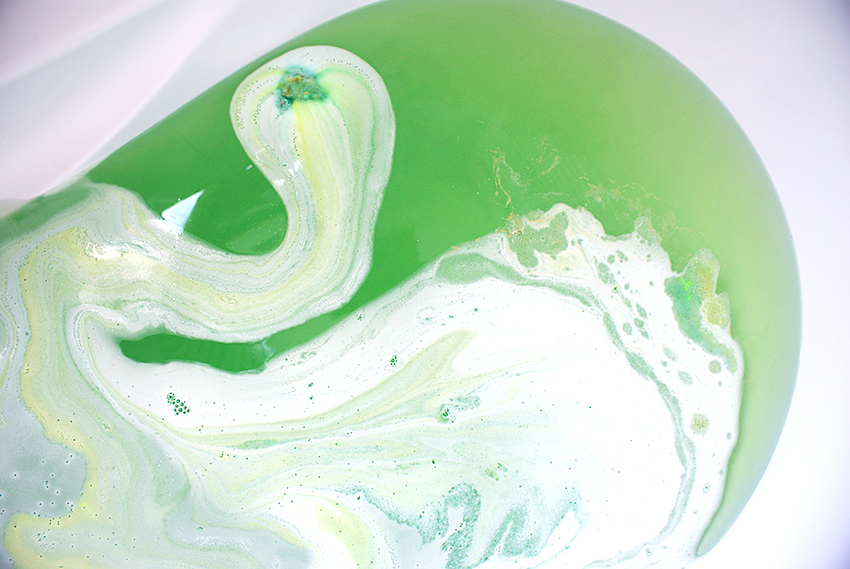 Mijn ervaring
Wanneer ik Melusine in het water laat zakken, verspreid niet alleen de frisse en opgewekte geur zich, ook de kleuren schieten alle kanten op. Geel, groen en later ook blauw vullen het bad terwijl Melusine rustig rondjes maakt door het bad. Hoe langer hij bruist, hoe meer gouden glitters en holografische stukjes hij daarbij achterlaat. Het water wordt met de minuut mooier. Ik ben geen fan van groen water, maar hier wilde ik echt tijdens het filmen al in duiken. De citrusgeuren verspreiden zich door de badkamer — een heerlijke en opgewekte geur. Op een deken van zacht, romig foam liggen holografische stukken glitters verspreid. (Geen zorgen, deze zijn allemaal biologisch afbreekbaar!)
Het badderen hierin was magisch, betoverend. Dit is echt één van de betere bath bombs van Lush. Wat een pareltje. Het water zit bomvol gouden glinsteringen, citrusgeuren zweven door de badkamer en de kleur is zo intens en levendig, genieten. Hier en dan wat sliertjes geel. En het foam op de oppervlakte lost na een tijdje op in het water, wat het water meteen zacht maakt. M'n huid blijft dan ook nog urenlang mega zacht aanvoelen. Na afloop zitten de glitters nog in je bad, maar met een beetje water spoel je ze zo weg. Je hoeft dus niet te schrobben. Alleen maar voordelen. Ik móet deze inslaan.

Lush Melusine Bath Bomb kost €7,50. Hij behoort tot de tijdelijke Harajuku collectie.
7 Responses to Review: Lush Melusine Bath Bomb