Review: Lush American Cream parfum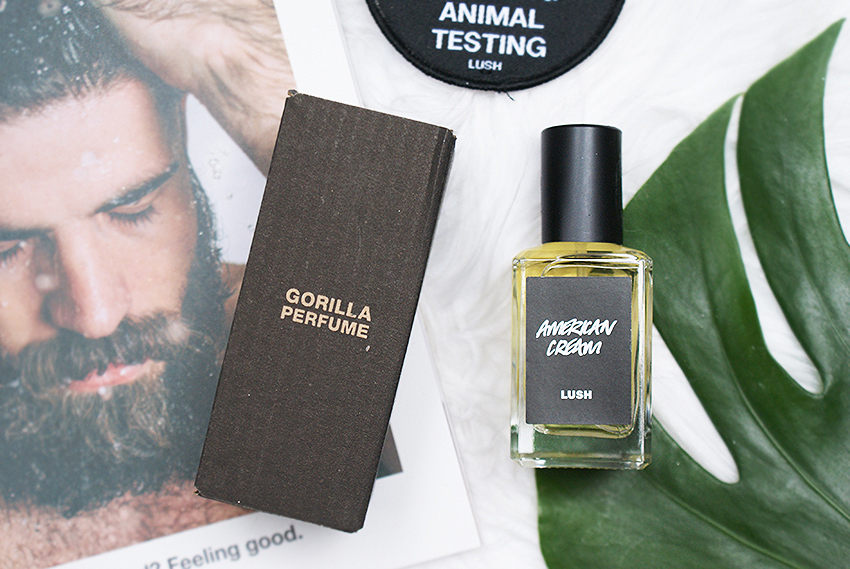 Ik ben totaal geen fan van de geur van aardbeien, maar toen ik ooit American Cream conditioner rook was ik verkocht. Een zoete en romige mix van aardbeien met vanille, alsof je de lekkerste milkshake op de wereld hebt. Al jaren riep ik dat ik hier wel een parfum van wilde, dus toen Lush een aantal parfums lanceerden, moest ik deze natuurlijk wel hebben. Vandaag review ik 'm voor je!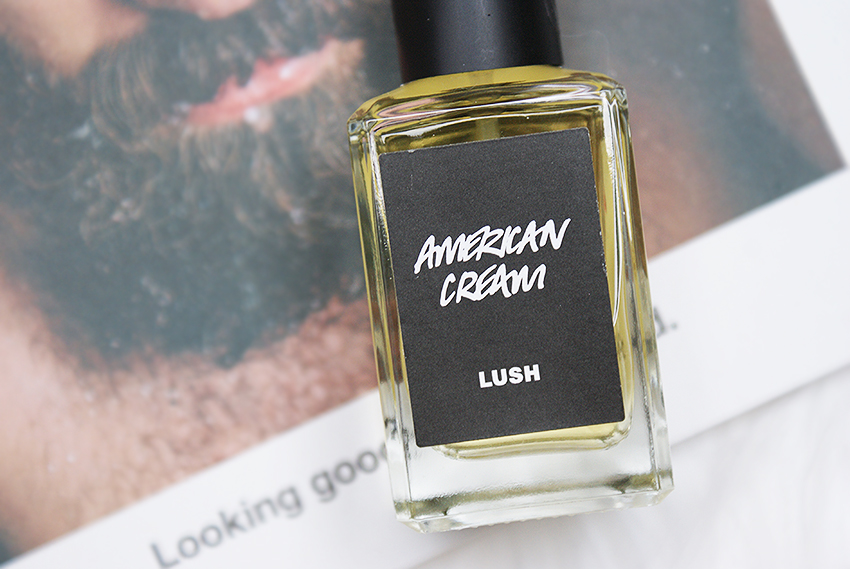 Lush American Cream parfum kost €35,00 en bevat 30 ml. Je hebt er niet alleen een parfumspray van, ook parfumolie — de American Cream parfumolie, deze kost €20,00 voor 15 ml. Dit parfum is echt een eau de parfum, dus geen eau de toilette. Ik vind de prijs daarom erg meevallen t.o.v. andere parfums.
Uiteraard is dit parfum gebaseerd op één van hun bekendste haarconditioner ooit. Een product waar ik altijd lovend over ben geweest, want niet alleen verzorgt hij je haar, ook voorziet hij deze van een heerlijke geur gedurende de dag. Ik ben dan ook erg blij met dit parfum! In de Valentijnsdagcollectie zit overigens een American Cream showergel, mocht je die ook graag willen. Hij is er ook in de Naked versie!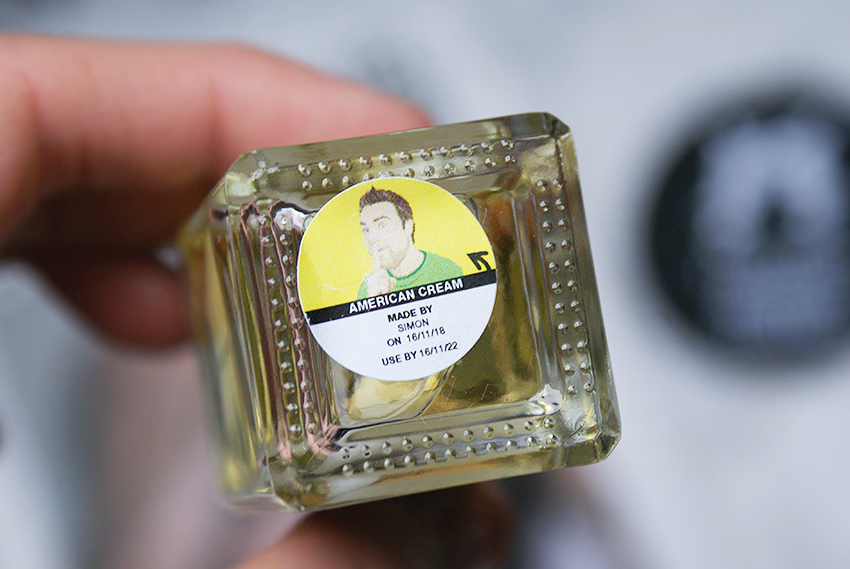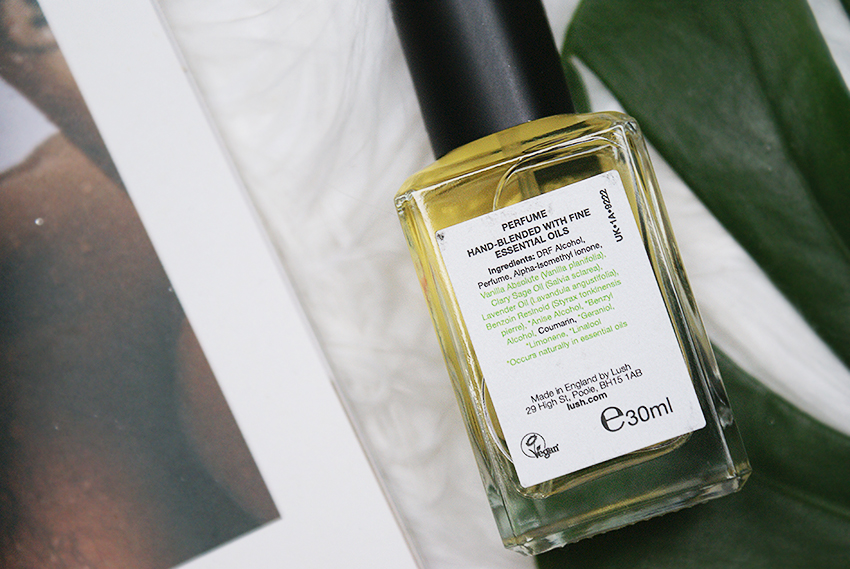 Ingrediënten: DRF-alcohol, Parfum, Alpha-isomethyl-ionone, Vanille Absolue, Scharlei-olie (Salvia sclarea), Lavendelolie (Lavandula augustifolia), Benzoëhars (Styrax tonkinensis), *Anijsalcohol, *Benzyl Alcohol, Coumarine, *Geraniol, *Limonene, *Linalool
---
DRF-alcohol is gedenatureerde alcohol, wat betekent dat hij oliën en aroma's in het parfum met elkaar vermengd. Ook houdt dit hoofdingrediënt de geur langer aan op de huid. Verder zit er vanille in, wat je duidelijk terug ruikt. Scharlei-olie is afkomstig van de Scharlei (joh!), wat familie is van de Salie plant. Dus nee, het is geen soort scharrelei, wat ik zelf heel lang dacht :') Er zit ook lavendelolie in, al ruik ik deze niet echt terug. Het zou wel kunnen dat deze het geheel wat bloemiger maken. Benzoëhars heeft de zoete geur van vanille.
Ik kan nergens de geurnoten vinden, maar Lush zegt zelf dat het een bloemige geur is die naar vanille ruikt, met een vleugje aardbei. Aardbei zit er zelf niet in, dat is wel grappig! Bij vanille denk je snel aan een zoete, maar warme geur. Deze is echter niet warm — hij is wel vanillezoet, maar met een fruitige vleug op de achtergrond. Het is een lastige geur om te omschrijven! Het is jammer dat hij alleen online wordt verkocht, maar je kunt natuurlijk wel de gewone American Cream haarconditioner in de winkel ruiken.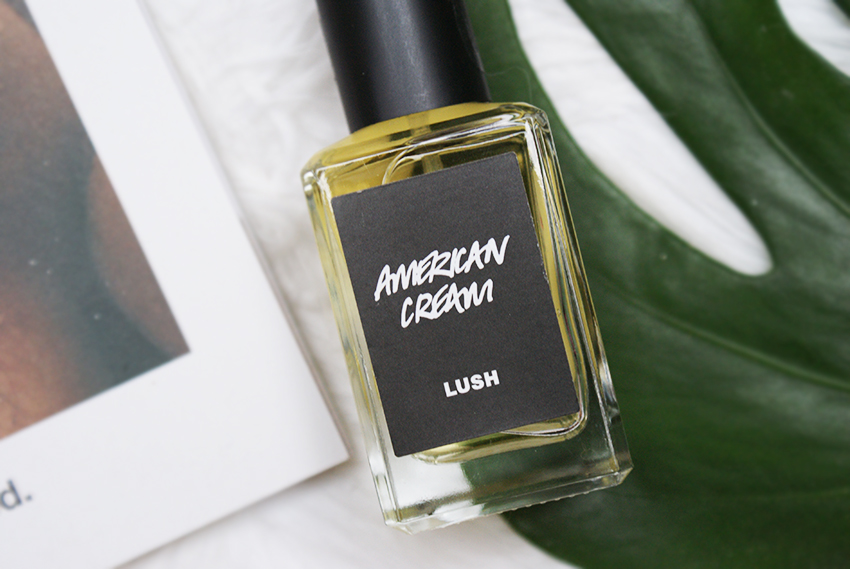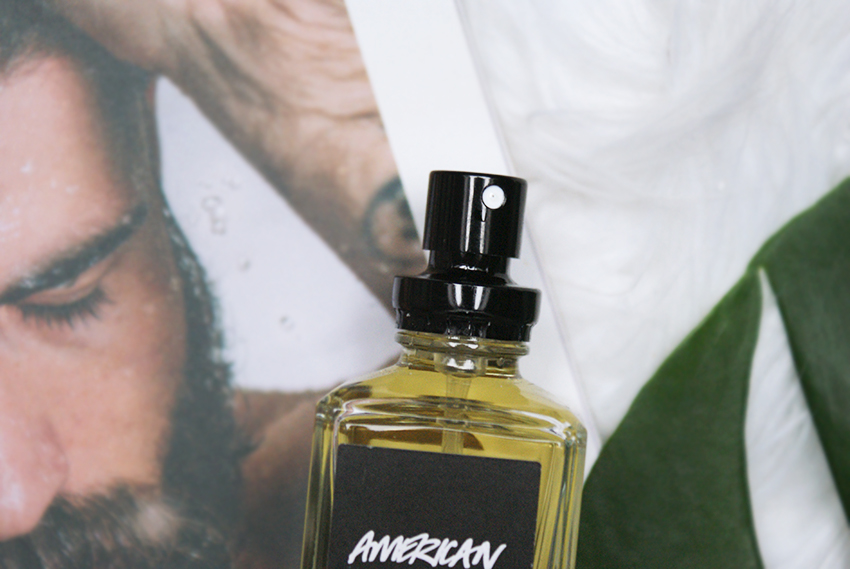 Eenmaal opgespoten (met één spray) is het parfum goed te ruiken, maar niet overwelmend. Hij blijft een tijdje goed zitten op de huid, maar de geur blijft niet de hele dag hangen. Ik moet er wel bij zeggen — bij mij blijft geen één parfum de hele dag hangen, op Rose Jam body spray na. Ik kan echt genieten van de geur van American Cream, dus dit parfum dragen is wel echt heel plezierig

's Middags eventjes een spray'tje erbij, and you're good to go. Ik ben er erg blij mee!
Lush American Cream parfum kost €35,00 en bevat 30 ml. Hij is tijdelijk te koop (op = op) en hij is ook alleen online te koop.
12 Responses to Review: Lush American Cream parfum