Review: Lush Koyaanisqatsi Shower Bomb (+ kun je hem meerdere keren gebruiken?)
Read this post in
Engels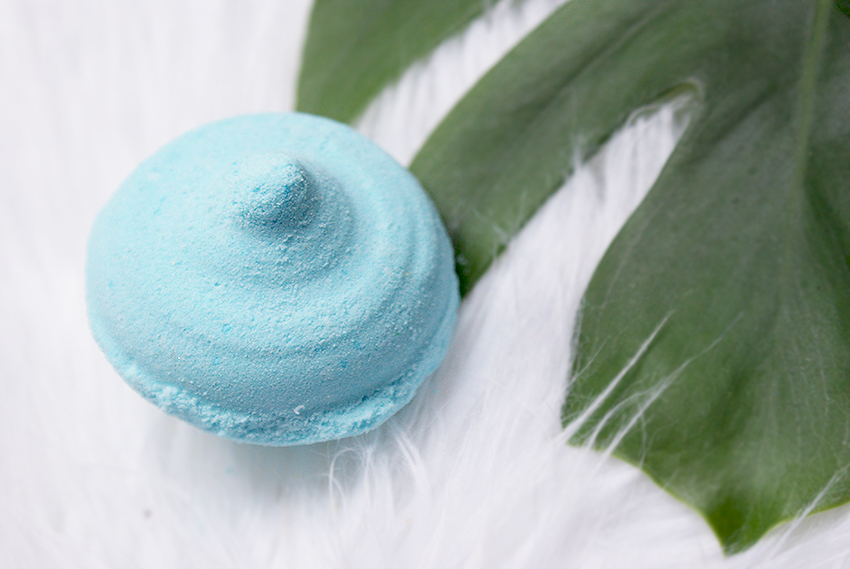 Ik moest de naam even copy + pasten van de webshop, want het lukt me niet om deze in m'n hoofd te krijgen. Hoe dan ook, deze shower bomb heeft een geur nét zo complex als z'n naam. Wat ik er precies van vind lees je in deze review, ook test ik of je zo'n shower bomb meerdere keren kunt gebruiken! Eerder liet ik je al twee shower bombs zien, vandaag is het de beurt aan de Koyhfskjhfkjahfas Shower Bomb. Lees je mee?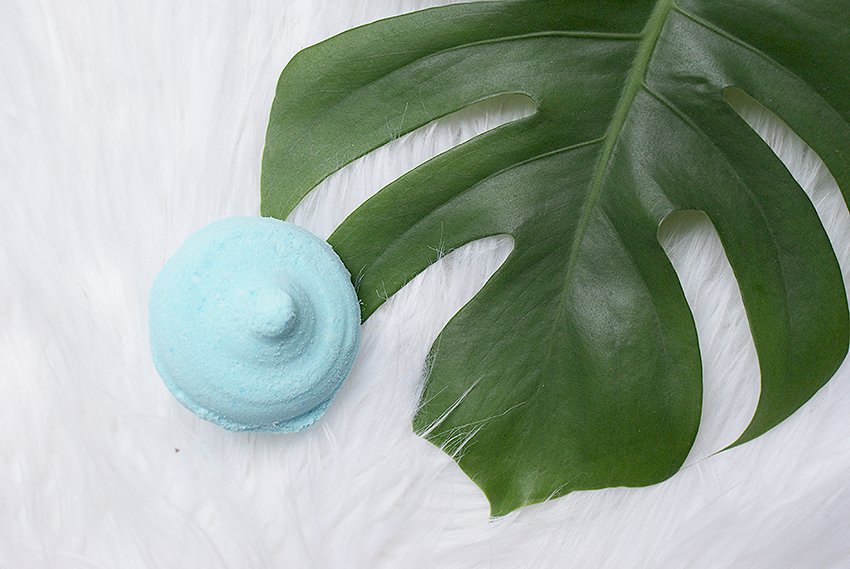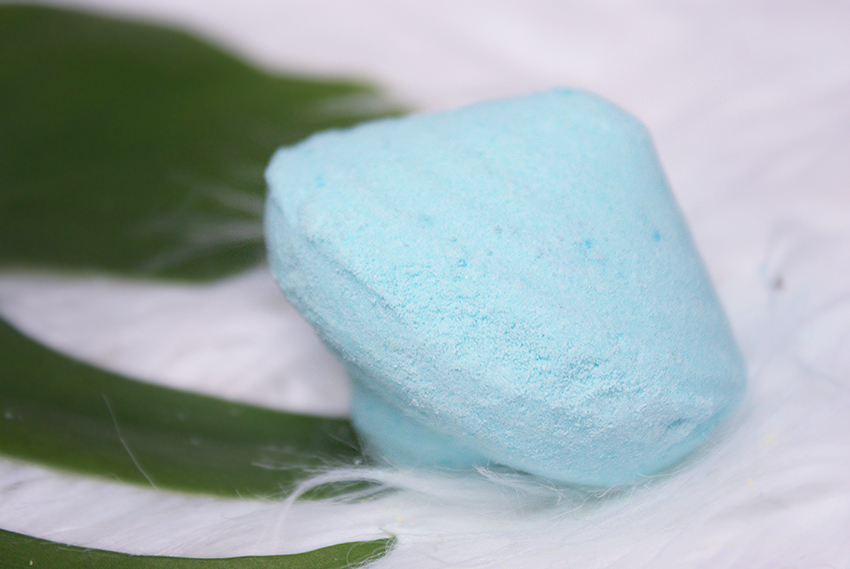 Wat is het?
Lush Koyaanisqatsi Shower Bomb kost €2,95 en weegt 45 gram. Het is een soort mini bruisbal voor onder de douche, alleen bruist deze niet in één keer op maar gaat hij rijkelijk schuimen. Met dat schuim kun je je huid insmeren! Een erg leuk concept en uiteraard zijn deze producten naked, dus geen verpakkingen. Wel is het belangrijk om hem ergens droog te bewaren, zodat hij niet nat wordt en kan gaan schuimen. Ook is een nadeel dat hij sneller kapot kan gaan.
Koyaanisqatsi heeft een bijzonder complexe geur. Hij is erg bloemig, ik ruik als eerste de ylang ylang. De geur krijgt diepte en warmte dankzij de lavendel erin, de vanille en viooltjes erin maken hem heel lichtzoet. Aparte geur, ik geloof niet dat er andere producten van Lush zijn met deze geur. Ik zou dat ook niet per se hoeven, ik ben nooit helemaal wild van erg bloemige geuren.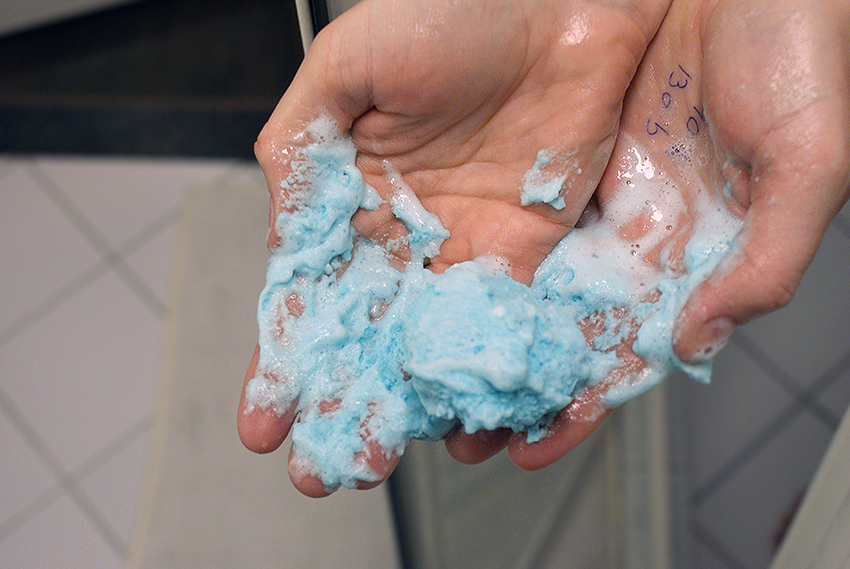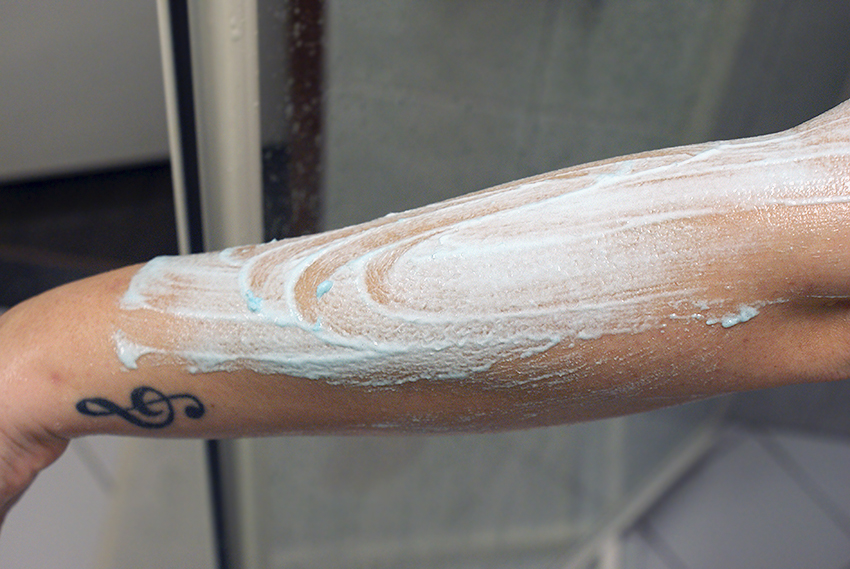 Net als de twee andere shower bombs die ik reviewde, is ook deze heel makkelijk in gebruik. Even onder de warme straal houden en hij begint met schuimen. Het schuim is qua structuur heel vol, romig en rijkelijk. Een soort mousse. Jezelf hiermee insmeren is dan ook echt een feestje! Het schuim laat zich makkelijk verdelen en je hebt niet veel nodig voor veel schuim — hij is dus ook zuinig in gebruik.
Als je hem in één keer zou gebruiken dan is het een vrije prijzige douchebeurt. Het zou ook wel zonde zijn, want er komt zoveel schuim vanaf, daar smeer je makkelijk twee lijven mee in. Nu kun je natuurlijk een shower bomb in meerdere stukjes snijden — dit gaat vrij makkelijk, maar zal daarbij wel wat gaan brokkelen. Ik vond het makkelijker om hem te laten schuimen, mezelf in te smeren met het schuim, en dan de shower bomb weg te leggen. Hij droogt vrij snel op en hard volledig uit, waardoor je dezelfde structuur als ervoor krijgt.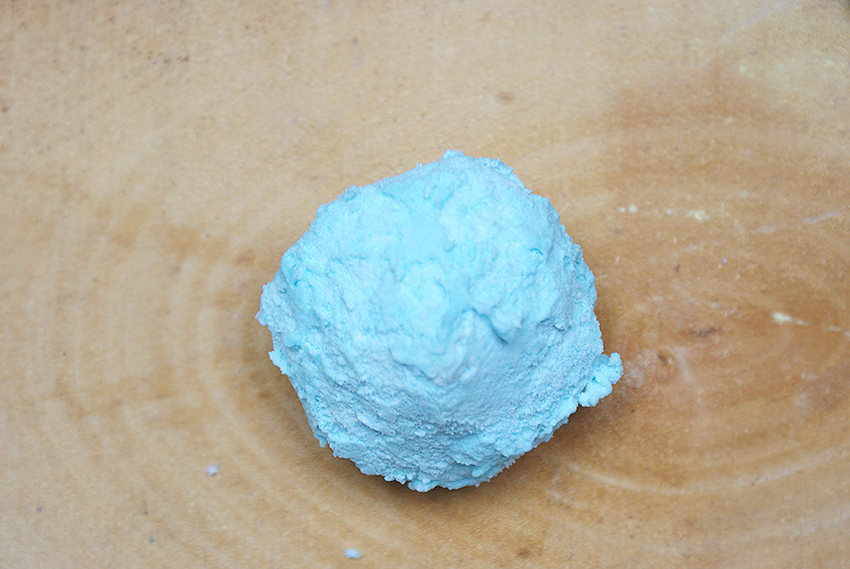 Kortom, je kunt een shower bomb met gemak meerdere keren gebruiken. Snijd hem in stukken of laat hem na iedere douchebeurt opdrogen. Wat betreft Koyaanisqatsi (ik ben nog steeds aan het copy + pasten) is het een erg bloemige geur waar je wel echt van moet houden. De geur blijft na afloop niet echt hangen op de huid, wat ik wel jammer vind. M'n huid voelde wel iets zachter aan, maar niet echt spectaculair.

Lush Koyaanisqatsi Shower Bomb kost €2,95 en weegt 45 gram.
13 Responses to Review: Lush Koyaanisqatsi Shower Bomb (+ kun je hem meerdere keren gebruiken?)