Review: Lush Conga Shower Jelly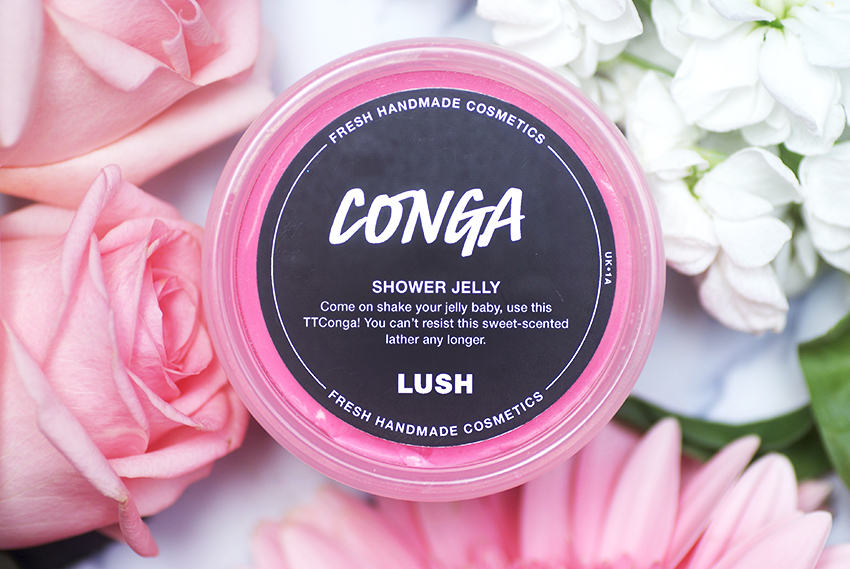 Een jelly die roze is, én fruitig ruikt? Die zat al in m'n winkelmandje voordat ik hem goed geroken had. Over Bongo was ik al mega enthousiast, maar ik stond ook te popelen om deze te gebruiken. Ik baal enorm dat deze jellies niet in andere winkels te verkrijgen zijn, ik zit elke dag te duimen dat Lush ze in de Lush Labs knalt einde van de maand. (Edit: ik heb zojuist te horen gekregen dat Bongo te koop is in de Lush Labs volgende week dinsdag!) Zullen we gewoon een petitie beginnen anders? Ik weet zeker dat je hem, na het lezen van deze review, ook wilt hebben. Lees maar mee!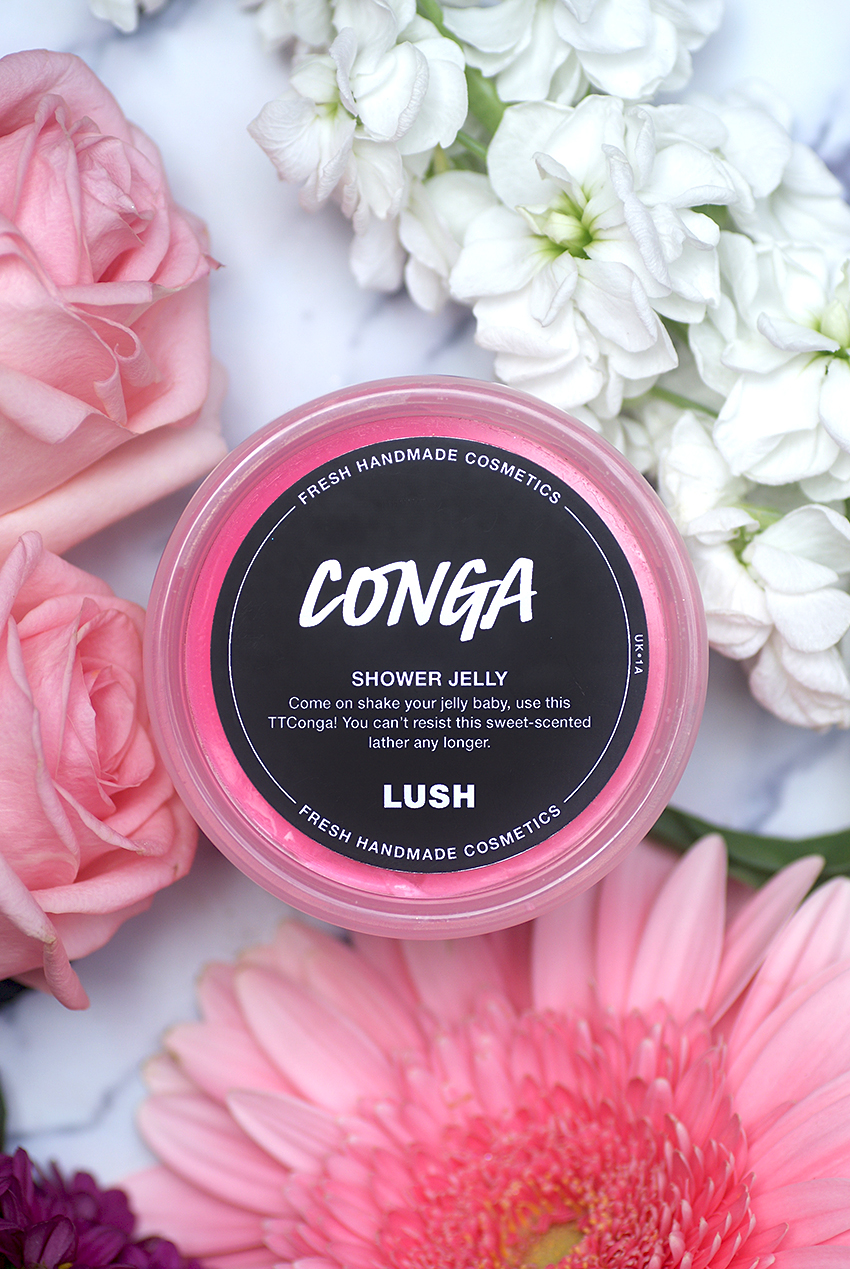 Wat is het?
Lush Conga Shower Jelly kost £5.50 voor 100 gram en £10.95 voor 240 gram. Het is een exclusief product en alleen in Lush in Liverpool te koop. Het is één van de nieuwste jellies daar, samen met Bongo, Beats, Gong en Rumba — Conga is een eenvellige trommel. Wellicht begint het nummer van Gloria Estafan zich al af te spelen in je hoofd? Come on shake your body baby do the conga, I know you can't control yourself any longer 🎶
Je kunt een jelly in z'n geheel meenemen onder de douche, maar ook een stukje afbreken of afsnijden. Zelf doe ik een stukje in een klein organza zakje. Dit houdt makkelijker vast, glipt niet uit m'n handen en de jelly schuimt enorm vanwege de wrijving. In dit artikel leg ik nog meer manieren uit waarop je dit wiebelige puddinkje kunt gebruiken.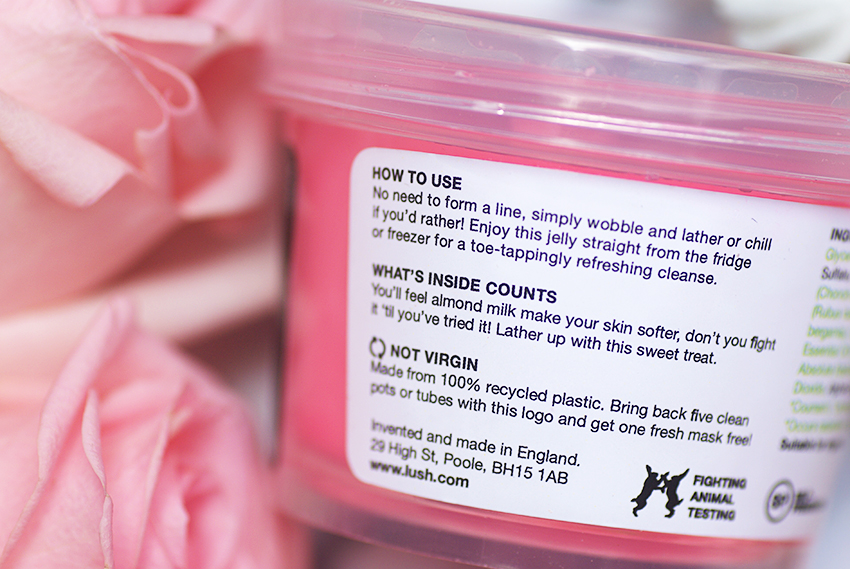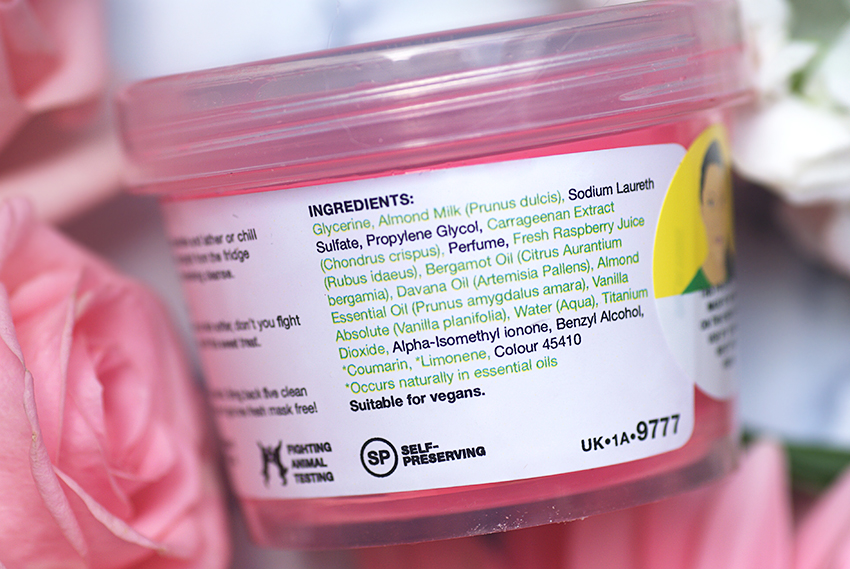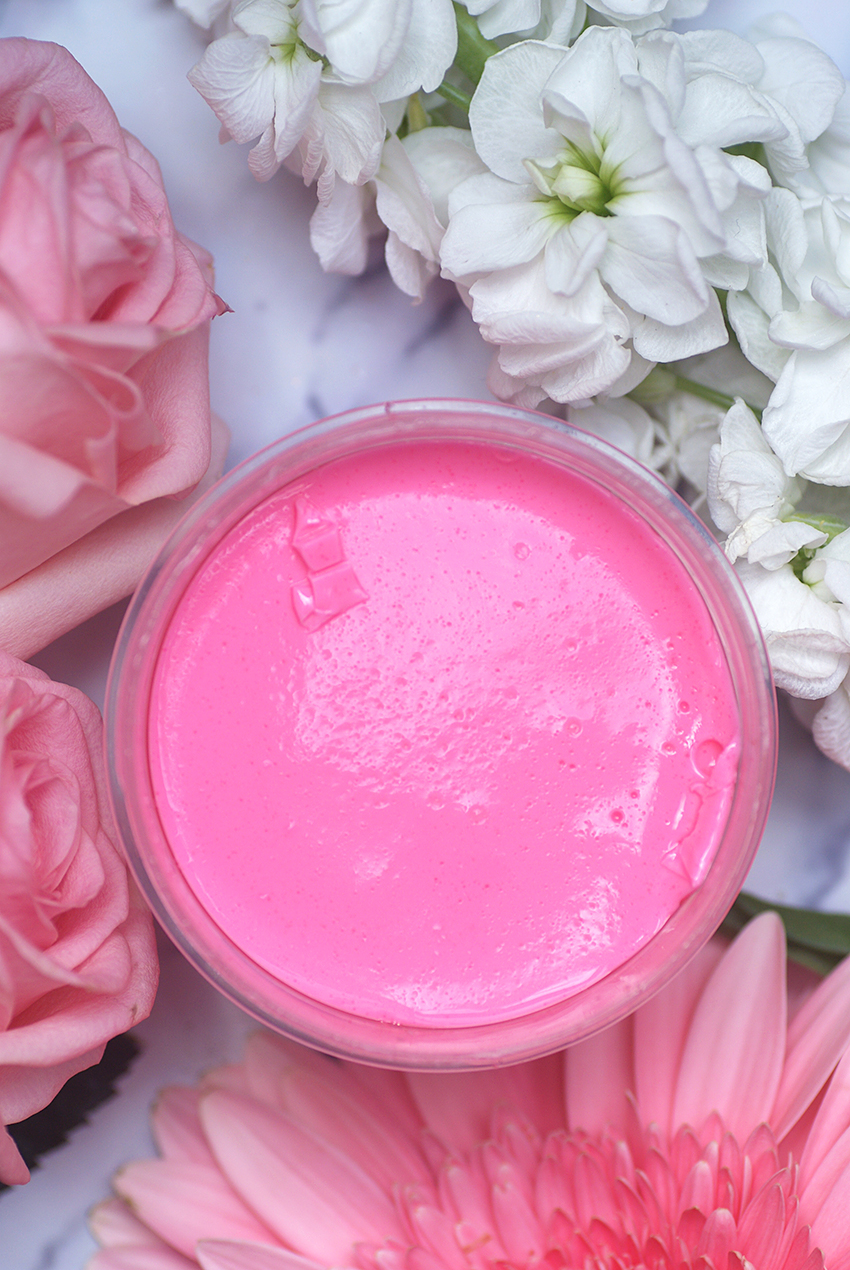 Wat zit erin?
Ingrediënten: Glycerine, Almond Milk, Sodium Laureth Sulfate, Propylene Glycol, Carrageenan Extract, Perfume, Fresh Raspberry Juice, Davana Oil, Almond Essential Oil, Vanilla Absolute, Water, Titanium Dioxide, Alpha-Isomethyl ionone, Benzyl Alcohol, Coumarin, Limonene, Colour 45410
Conga heeft een heerlijk kleurtje, hij is felroze en in tegenstelling tot bijvoorbeeld Bongo, is deze jelly helemaal 'gevuld met kleur'. Qua kleur doet hij me denken aan Pink Custard, een oudere jelly van Lush. Het hoofdingrediënt glycerine is mild voor de huid, maakt de jelly zelfconserverend en het heeft een verzachtende en hydraterende werking op de huid.
Conga bevat behalve het hoofdingrediënt glycerine ook amandelmelk, zeewier, framboos, davana (een aromatisch kruid), amandelolie en vanille. De geur is onwijs lekker, het eerste wat ik ruik is een zoete en fruitige frambozengeur. Hij is niet overheersend zoet dankzij de warme geur erdoorheen van de amandel en vanille. Het is een vrolijke, zomerse en blije geur. Als je snapt wat ik bedoel. Je zou kunnen zeggen dat hij erg op The Comforter lijkt qua geur, maar dan iets warmer en minder overheersende bessen-geur.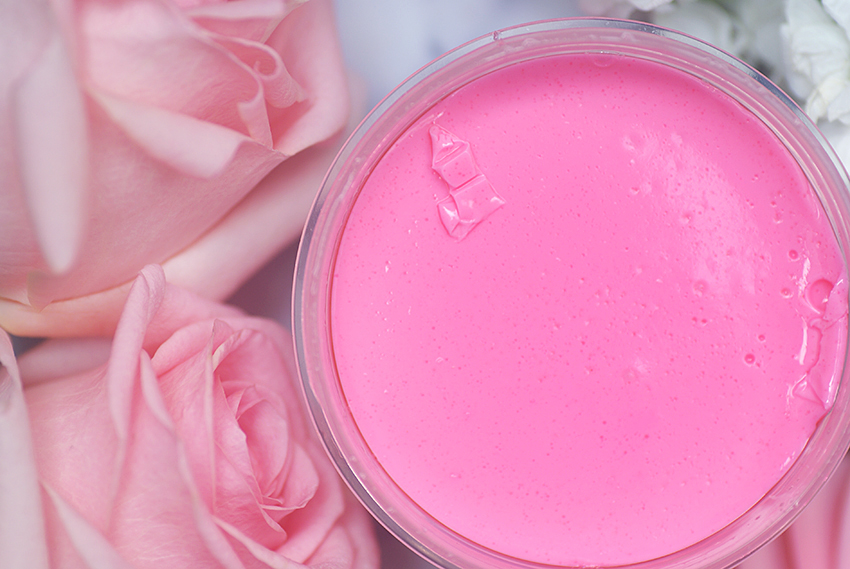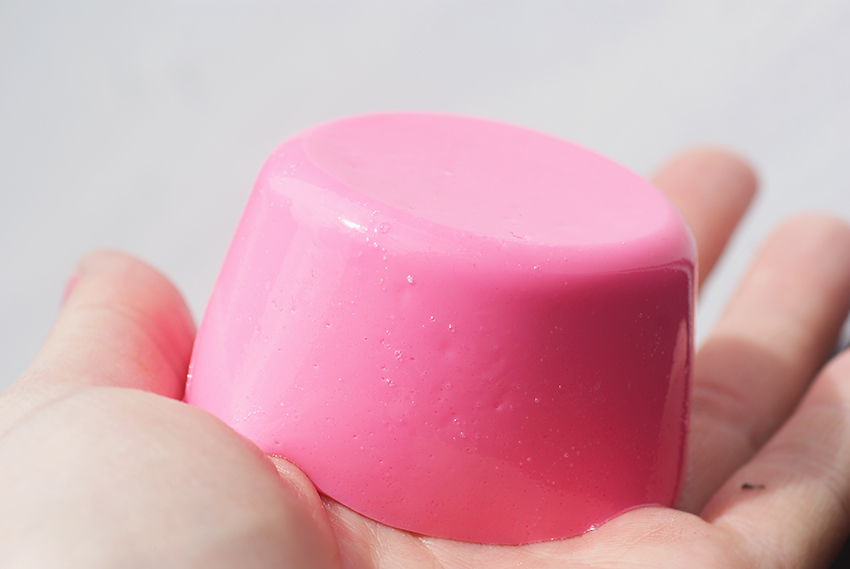 Mijn ervaring
Onder de douche maakt niet alleen het kleurtje maar ook de geur me zó blij! Vakantiestemming, alles. Hij schuimt goed en met het schuim smeer ik vervolgens m'n huid in. De frambozengeur is nu extra goed te ruiken, hij lijkt onder de douche wel iets zoeter en fruitiger te zijn dan zo uit het potje. Ik vind zo'n geur altijd een feestje onder de douche, zeker 's ochtends is het een heerlijke, fruitige wake-up call. 😊
Na het afdrogen is m'n huid niet per se meer gehydrateerd, wel zachter en hij ruikt subtiel naar de jelly. Wat me ook opvalt is dat de jelly m'n huid erg laat stralen — er zit een soort glans over m'n huid. Ik heb het een paar keer getest nu en vergeleken met m'n andere arm, en die oogde toch wat doffer. Heel apart, maar ook heel mooi. De subtiele bessengeur is nog uren te ruiken op m'n huid.
Mocht je de kans krijgen deze jelly te kunnen kopen, zeker doen! De geur is heerlijk en het is gewoon een aanwinst in de badkamer.

Lush Conga Shower Jelly kost £5.50 en bevat 100 ml. Hij is alleen in Lush Liverpool te koop.
3 Responses to Review: Lush Conga Shower Jelly