Review: Lush Dirty Body Scrub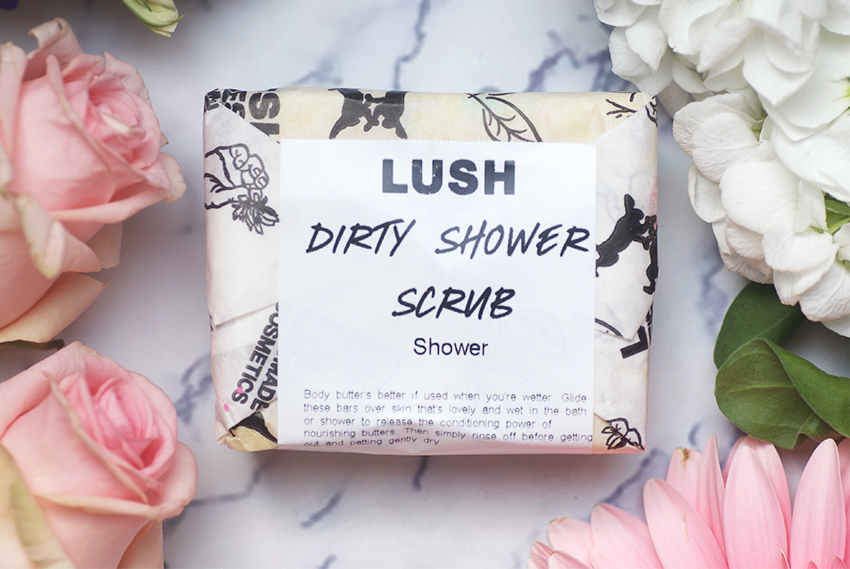 Houd jij wel van een beetje Dirty? Dat komt dan goed uit, want vandaag ga ik het hebben over een body scrub je weer helemaal schoon boent. Gooi je schuursponsjes maar weg en maak kennis met deze Liverpool exclusive die nu tijdelijk ook in de Nederlandse schappen ligt. Dus ben je benieuwd of je deze móet hebben of dat je hem gerust kunt skippen, lees dan verder.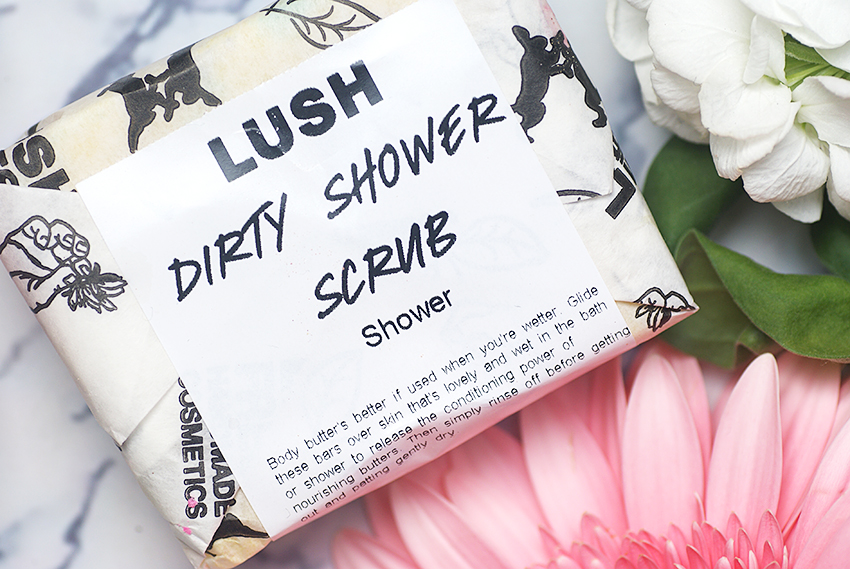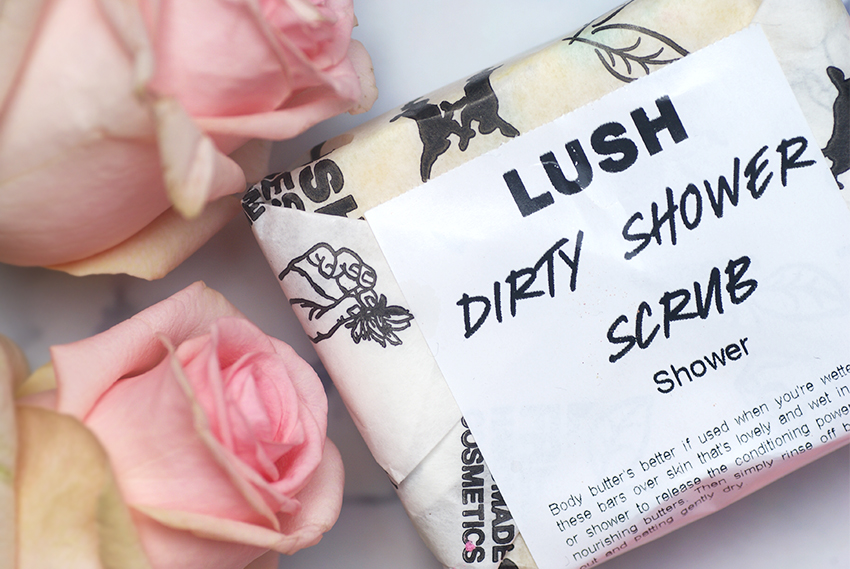 Wat is het?
Lush Dirty Body Scrub kost €9,95. (In Liverpool kost hij £6.95) Deze vierkante scrub heeft het uiterlijk van een schuursponsje en is ontworpen door Alessandro Commisso, één van de productontwerpers bij Lush. In het begin vond ik het echt 3x niets, waarom zou ik mezelf scrubben met een fucking schuurspons? Maar toen ik hem eenmaal rook in Liverpool, was ik op slag verliefd. Wat een heerlijke geur!
De scrub heeft twee zijdes, de ene kant is een grovere scrub, de andere kant is een kant met een fijnere scrub, tevens vol met smeltende boters. Een twee-in-één werking dus — zowel scrubben als hydrateren en verzorgen. Scrubee is een beetje hetzelfde idee, maar dan in de vorm van een bijtje. Dát is echt mijn all time favoriet van Lush. Ik ben sowieso gek op dit soort producten, omdat ze toch net even wat extra zijn dan een gewone scrub.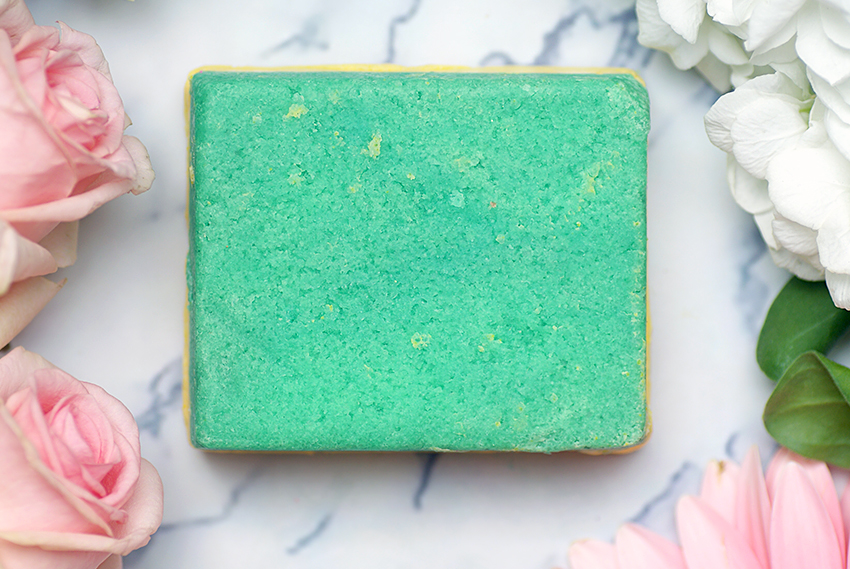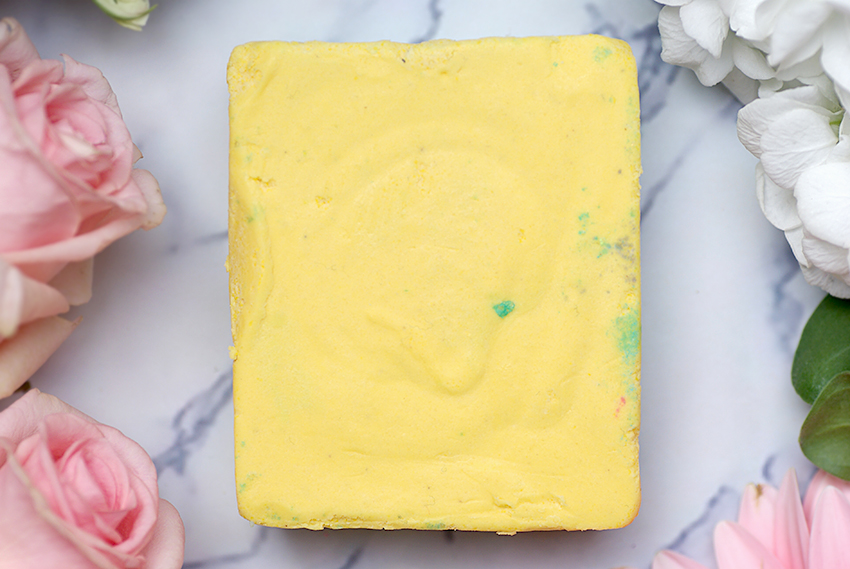 Wat zit erin?
Ingrediënten: Kristalsuiker (Sucrose), Fair Trade en Biologische Cacaoboter, Cupuacuboter (Theobroma grandiflorum), Gemalen Rijst (Oryza sativa), Natrium Bicarbonaat (Sodium bicarbonate), Cocamidopropyl-betaïne, Biologische Sheaboter (Butyrospermum parkii), Wijnsteenzuur (Potassium bitartrate), Aardappelzetmeel, Zonnebloemwas, Natrium Coco Sulfaat, Zonnebloemolie (Helianthus annuus), Parfum, Muntolie, Menthol Kristallen (Menthol), Tijmolie (Thymus zygis), Water (Aqua), Titanium Dioxide, Propyleen Glycol, Alpha-isomethyl-ionon,e Hydroxycitronellal, *Limonene, *Linalool, Kleurstof 47005:1, Kleurstof 42090:2, Kleurstof 19140, Kleurstof 42090
De groene kant zit vol met kristalsuiker voor een goede scrub, maar ook cupuacuboter voor hydratatie van de huid. De gele kant, die een iets fijnere scrub heeft, bevat gemalen rijst, cupuacuboter en zonnebloemolie en -was. Je kunt zelf kiezen welke kant je het prettigst vindt. Zelf is mijn huid wel wat grovere scrubs gewend, dus ik kan moeiteloos beide kanten gebruiken. Ik voel aan de gele kant wel echt meer boters dan scrub, pas als ik goed met m'n vinger erover ga, voel ik een zeer fijne scrub. De groene kant is echt een compacte suikerscrub, maar ook omgeven door boters.
De geur is echt waanzinnig! Ik weet niet of dit product z'n geur zou moeten delen met de Dirty geurlijn (ik ken deze niet heel goed) maar als dat zo is, koop ik meer van deze geurlijn! Hij is zeer fris, dankzij de vele munt erin zoals muntolie en menthol kristallen. Toch heeft deze frisse geur een bijzonder bloemige noot, waardoor het scherpe van de munt eraf gaat en zorgt voor de perfecte balans tussen munt en bloemig. Ik vind het echt een onwijs lekkere geur!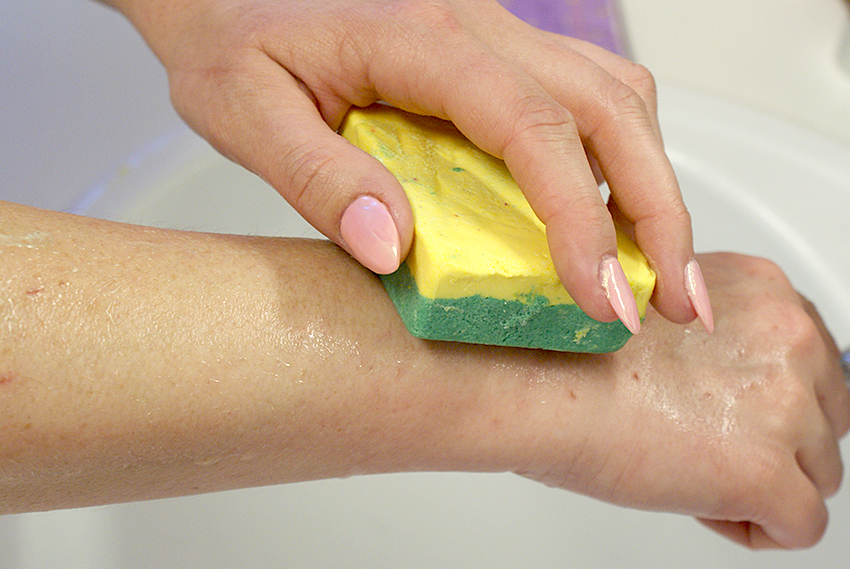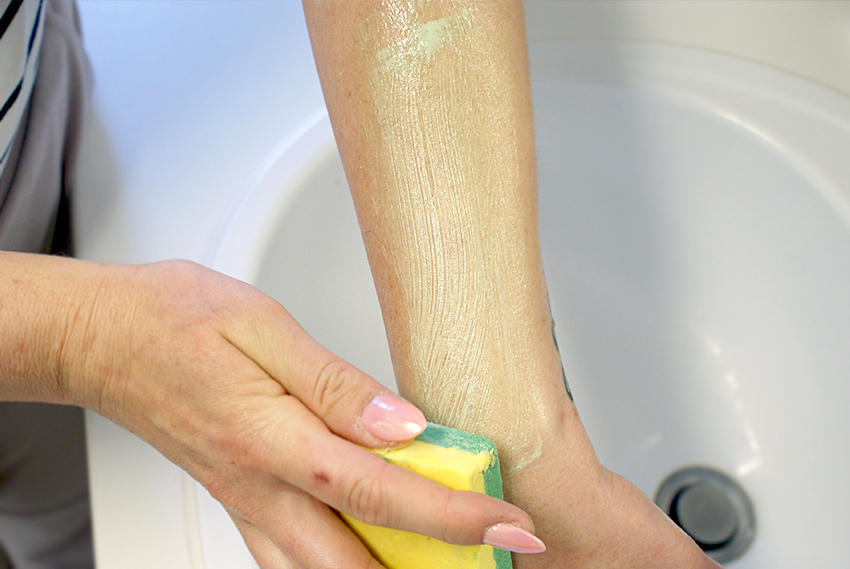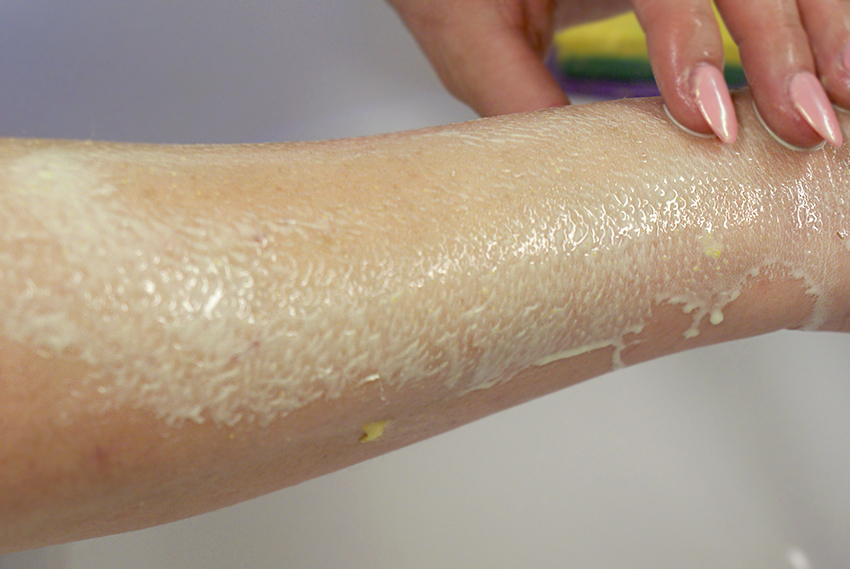 Mijn ervaring
Het product is zo ongelooflijk fijn onder de douche. Hij is goed vast te houden, scrubt heerlijk (zowel grof als mild — jouw keuze!) en ruikt onwijs lekker. Hij glijdt moeiteloos over de huid en scrubt de huid daarbij goed, en laat tevens een berg hydraterende ingrediënten achter. Voor sommige lichaamsdelen gebruik ik de groene kant (de grovere scrub) en voor andere delen de gele kant (de mildere scrub). Ik krijg geen genoeg van de geur en terwijl ik onder de douche sta, bid ik tot Lush dat de geur de komende twee weken nog op m'n huid te ruiken zal zijn.
Eenmaal onder de douche vandaan dep ik m'n huid droog. Het heeft een flinterdun verzorgend laagje dat ervoor zorgt dat er geen centimeter droge huid meer te zien is, m'n huid is soepel en elastisch en voelt glad en zacht aan. De geur is heel licht aanwezig, yes! Hij doet alles voor m'n huid wat ik verwacht van een scrub. Hij verslaat niet m'n geliefde Scrubee, hoewel die nét zo fijn is voor m'n huid, ruikt die nóg lekkerder. Maar ik raad iedereen deze aan, dat sowieso!

Lush Dirty Body Scrub kost €9,95. Hij is momenteel te koop in de Lush Labs.
4 Responses to Review: Lush Dirty Body Scrub