Review: Lush American Pie Body Conditioner
Read this post in
Engels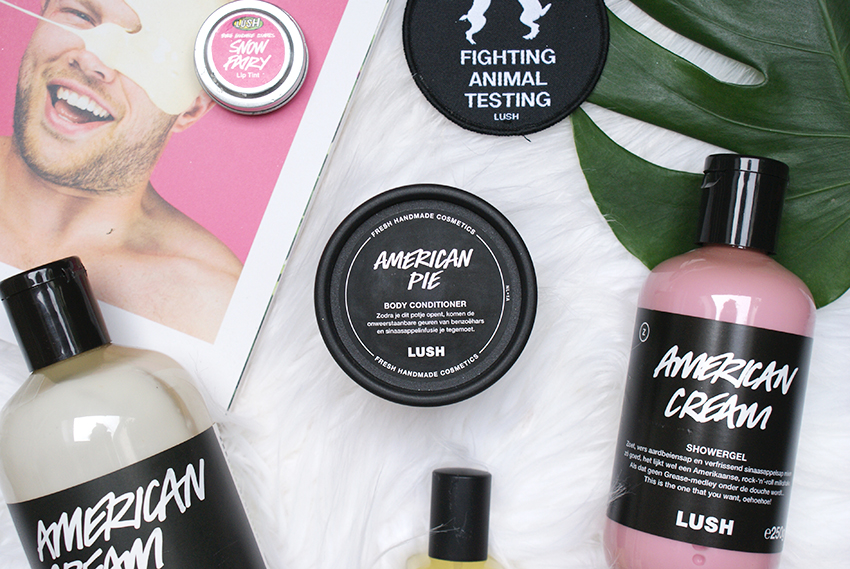 Ik bestelde van de week de American Cream shower gel, en ik kón toch gewoon niets anders dan deze ook mee te bestellen? Wat mij betreft is een showergel gebruiken i.c.m. een body conditioner gewoon de ultieme jackpot. Je versterkt de geur op de huid, je huid profiteert er extra van en het is gewoon een dubbel zo'n hard feestje in de douche. Partyyy!
Oh ja, sorry als je inmiddels de artikelen over American Cream kunt dromen, maar vandaag heb ik er nog eentje voor je. De laatste. Daarna zal ik een tijdje m'n mond houden over deze geurlijn. Deal? 😂
Lees snel verder!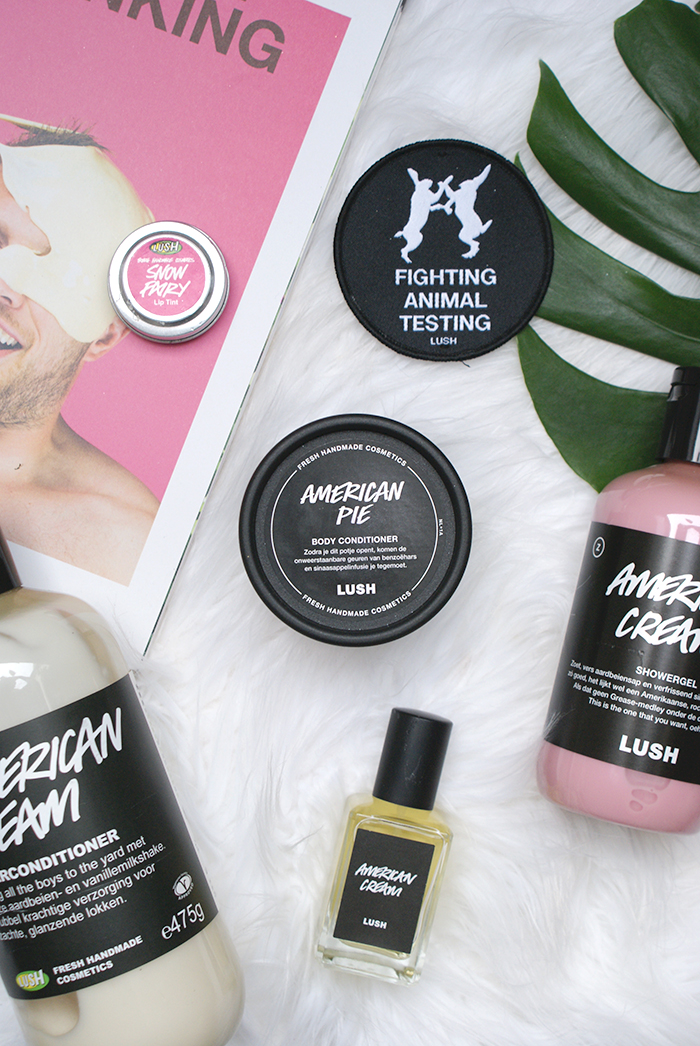 Lush American Pie Body Conditioner kost €12,95 (100 gram) of €22,95 (240 gram). Er is ook een American Pie Naked Body Conditioner. Deze producten zijn onderdeel van de Valentijnsdagcollectie 2019.
Zelf kocht ik een 100 gram pot, mijn ervaring is dat je met 100 gram body conditioner toch best een tijdje doet. Natuurlijk is dit afhankelijk van hoe zuinig je bent (of juist niet). Wel smeer ik vaak alleen m'n armen in, op de één of andere manier denk ik er gewoon niet aan om m'n benen of borst met zoiets in te smeren. Wat jullie?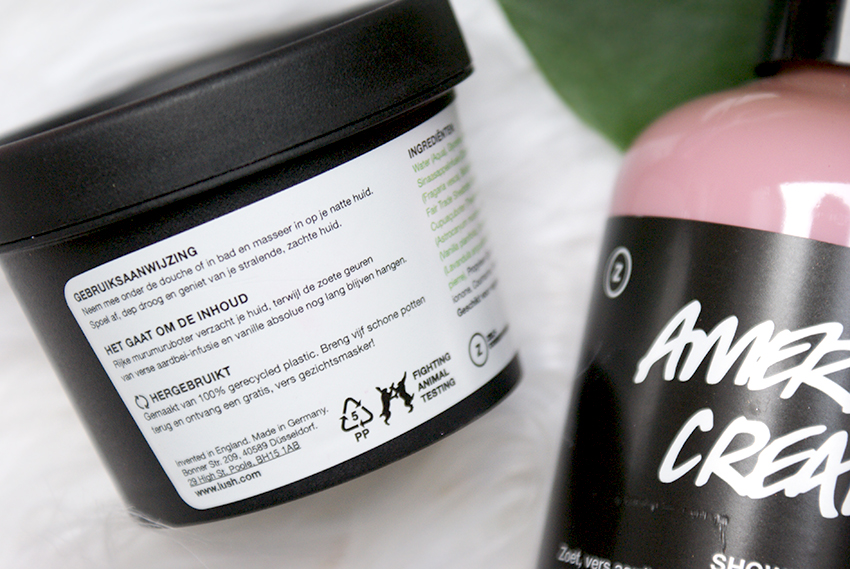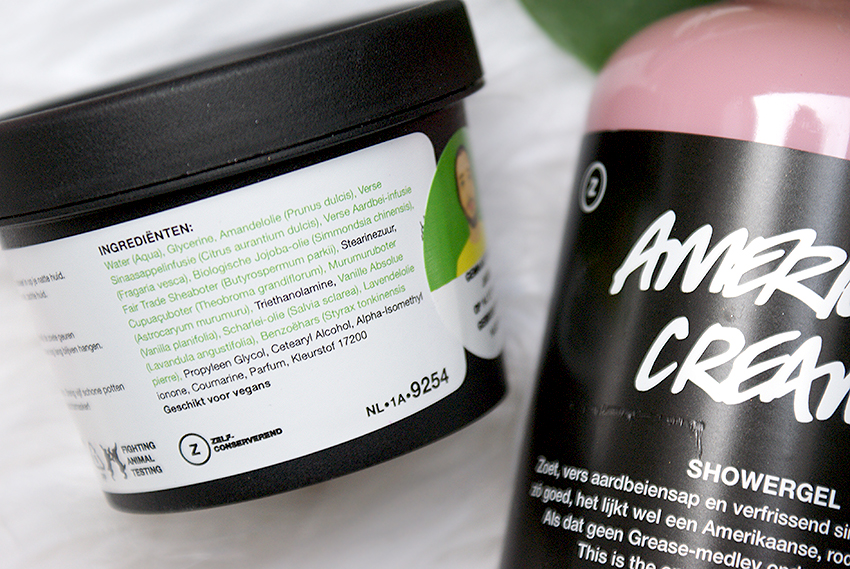 Ik heb de afgelopen tijd al flink wat geschreven over American Cream producten, mocht je die ook gelezen hebben dan kun je inmiddels wel raden hoe deze body conditioner ruikt. Precies, naar vanille en aardbeien. Want dat is de geur van American Cream — een mix van zoete, romige vanille met fruitige aardbeien. Het is echt een enorm lekkere geur. Mocht dat nog niet duidelijk zijn. 🙄
Qua ingrediënten zit het wel goed. Glycerine, amandelolie, jojoba-olie, sheaboter, cupuacuboter, murumuruboter, vanille absolue, scharlei-olie, lavendelolie en benzoëhars. Ja, dat is nogal wat hé? Enige mindere ingrediënt is het kleine beetje parfum, helemaal onderaan de lijst. Maar dat maken de verzorgende en hydraterende ingrediënten ruimschoots goed!
De sheaboter, cupuacuboter en murumuruboter zorgen ervoor dat de huid goed gehydrateerd wordt, samen met de glycerine. Amandelolie zit vol vitamine E en jojoba-olie wordt geabsorbeerd door onze bovenste huidlaag, doordat het op ons lichaamseigen talg lijkt. Benzoëhars reinigt en kalmeert de huid. Kortom, pure verwennerij voor onze huid, zeker met deze temperaturen! 😍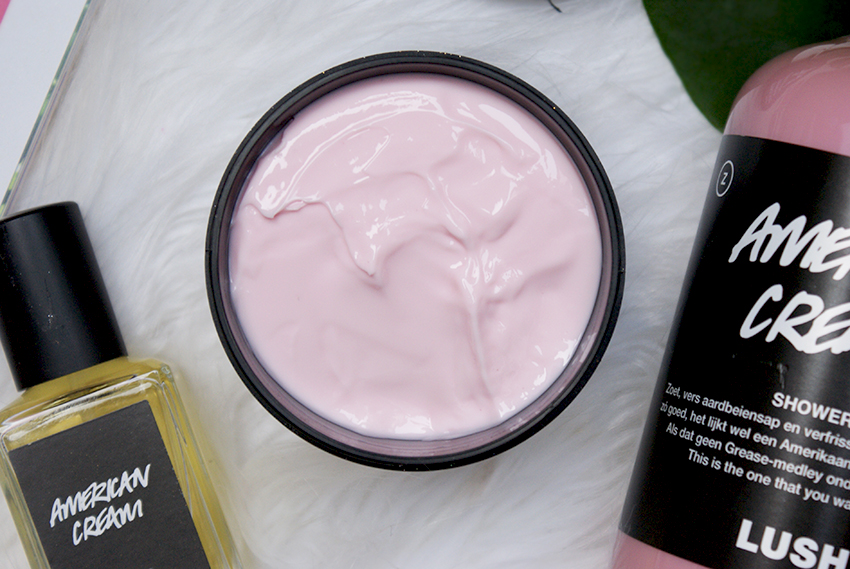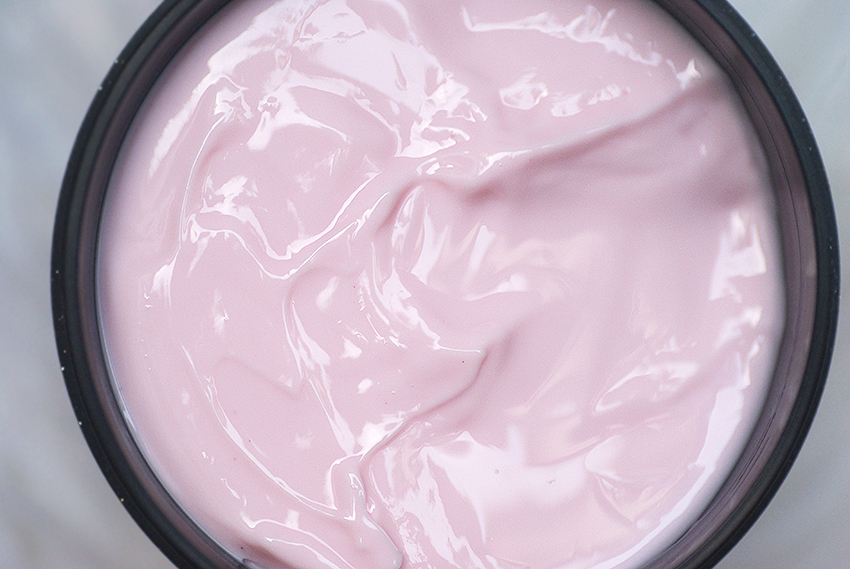 Check die substantie dan, hier wil je toch je bakkes in laten vallen? Het ziet eruit als één of andere frosting voor op cupcakes. Behalve dat deze substantie lekker ruikt en zuinig in gebruik is, is hij gewoon heerlijk voor je huid. Ik ben dol op body conditioners want ze maken m'n huid simpelweg zacht en soepel, én laten een lekkere geur achter. De ultieme verzorging voor mijn huid, zonder te hoeven wachten op een bodylotion die intrekt.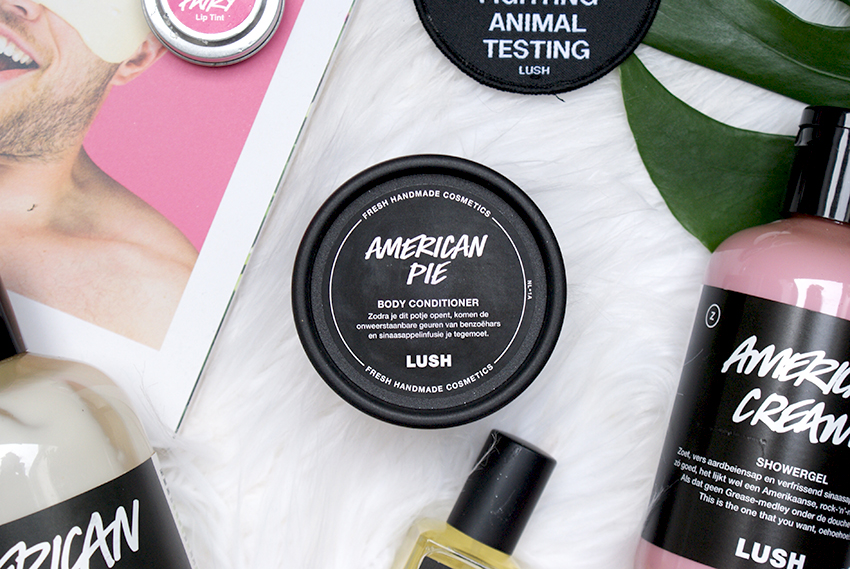 Wat me direct opvalt onder de douche, is dat de geur minder fruitig is dan alle andere American Cream producten — deze lijkt meer warm en romig te ruiken, een soort van boter-achtige geur. Desondanks is hij hemels, hij schuimt niet, smeert uit als een bodylotion, en tijdens het afspoelen glijdt de substantie makkelijk van m'n huid af. Dit lijkt misschien zonde, maar de werkzame ingrediënten zijn dan allang aan de slag in de bovenste huidlaag!
Na het douchen dep ik de huid voorzichtig droog (echt even om denken, anders wrijf je het meeste eraf) en voel ik direct hoe megazacht en gehydrateerd m'n huid is. Hij ruikt heel subtiel naar American Cream en blijft nog urenlang gehydrateerd aanvoelen. Droge plekken zijn verdwenen en durven zich pas aan het einde van de dag weer te laten zien. Ook opmerkelijk is dat wondjes (krassen van kattennagels bijvoorbeeld) sneller en mooier te lijken te genezen. Dit is niet iets wat ik zou verwachten van een body conditioner, maar wel echt een bijkomend voordeel wat ik toch even wilde vermelden! ❤️
Een absolute aanrader. En mocht je niet van de geur van American Cream houden, kun je altijd bij de andere body conditioners van Lush kijken! Gebruiken jullie wel eens een body conditioner?

Lush American Pie Body Conditioner kost €12,95 (100 gram) / €22,95 (240 gram). Hij is onderdeel van de tijdelijke Valentijnsdagcollectie 2019.
9 Responses to Review: Lush American Pie Body Conditioner