Review: Lush Luxury Lush Pud Bath Bomb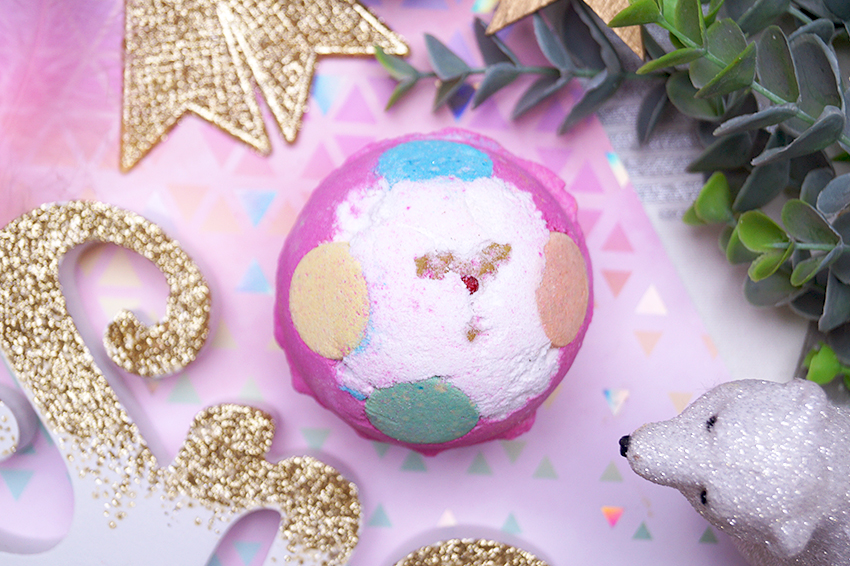 Deze bath bomb is niet alleen geliefd bij het gros van de Lush fans, ook in mijn badkuip is hij erg geliefd. Ik reviewde hem januari dit jaar al, maar niet in het Engels. Omdat ik de foto's ook wel aan vervanging toe vond, besloot ik gewoon een nieuw artikel te schrijven. Ik dook wederom met dit schatje in bad, en vandaag lees je alles erover!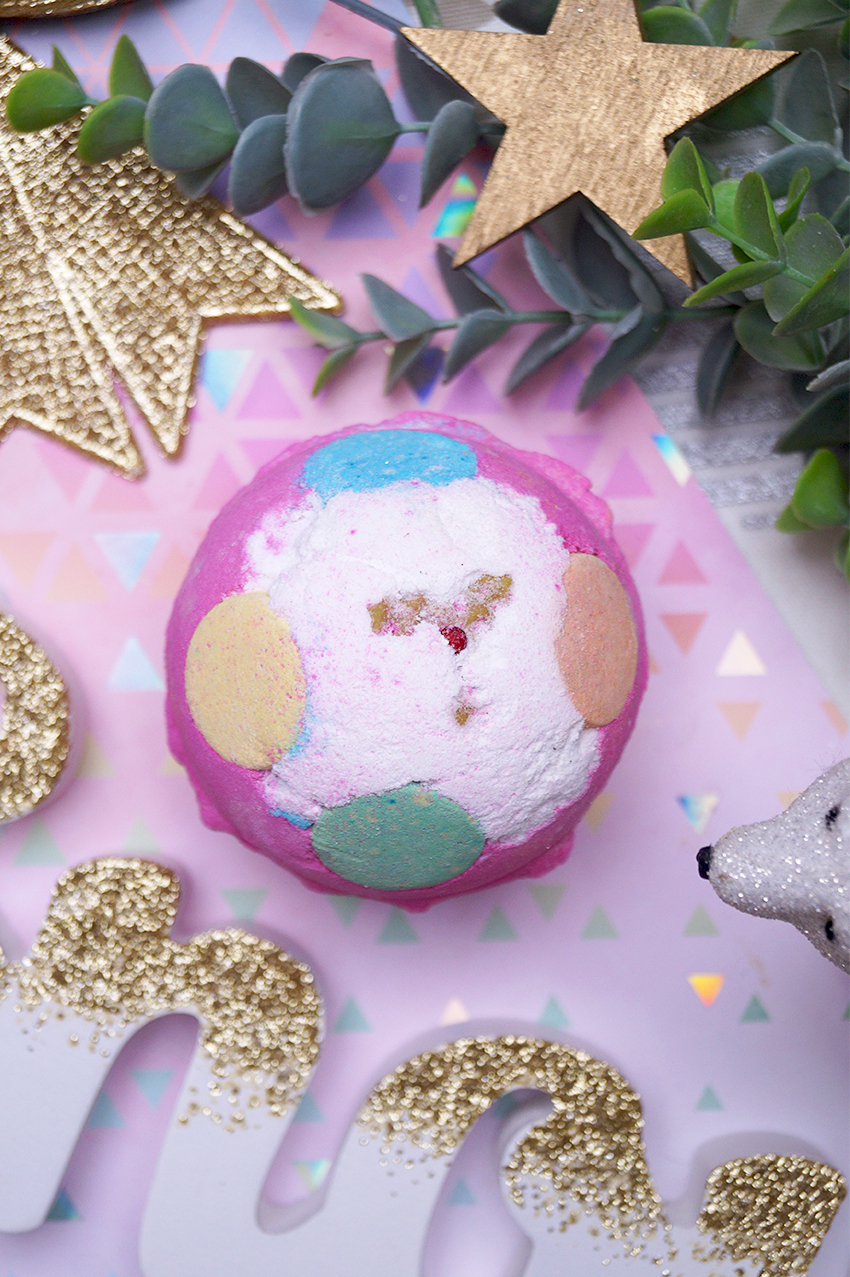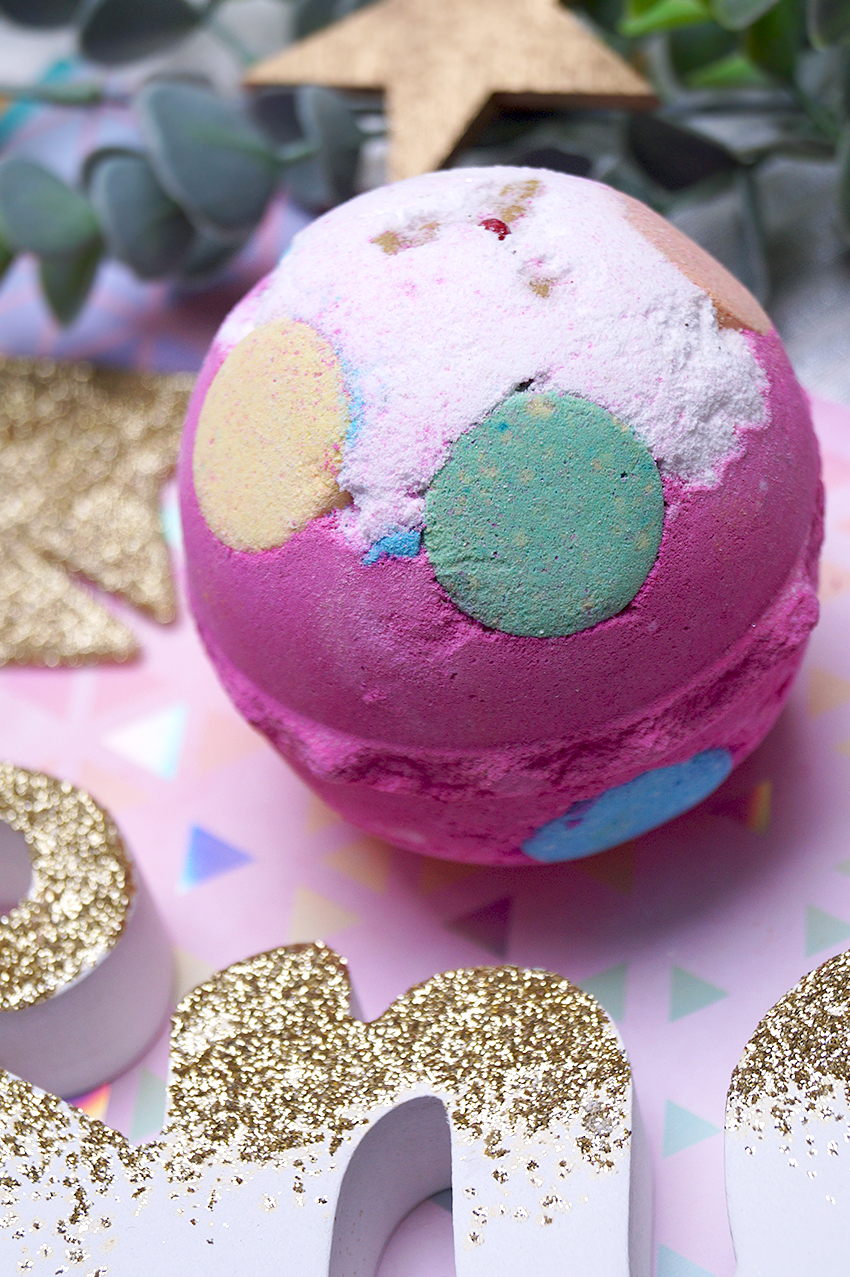 Wat is het?
Ingrediënten: Natrium Bicarbonaat (Sodium bicarbonate), Citroenzuur (Citric acid), Parfum, Bergamotolie (Citrus aurantium bergamia), Cassis Absolue, Cypresolie (Cupressus sempervirens), Wijnsteenzuur (Potassium bitartrate), Water, Titanium Dioxide, Natrium Coco Sulfaat, Propyleen Glycol, Cocamidopropyl-betaïne, Dipropyleen Glycol, Synthetische Fluorflogopiet, Tinoxide, *Limonene, *Linalool, CI77491, Kleurstof 45430:1, Kleurstof 47005:1, Kleurstof 45380:3 (CI 45380:3), Kleurstof 45410 (CI 45410), Kleurstof 15510 (CI 15510), Kleurstof 19140, Kleurstof 42090
Lush Luxury Lush Pud Bath Bomb kost €6,50 en is onderdeel van de Kerst collectie. Hij draait sinds 2013 mee in het Kerst assortiment, tot grote vreugde van mensen zoals ik. Soms is hij er met The Comforter geur, soms brengt Lush hem uit in de Twilight/Sleepy geur. Dit jaar is het echter de warm bessengeur The Comforter. Luxury heeft zijn kenmerkende, vrolijke uiterlijk behouden door de jaren heen: veel roze, beetje wit en volgeduwd met gekleurde schijfjes. Dit kan niet fout gaan in bad.
De bath bomb bevat bergamotolie, cassis en cypresolie. Dit zorgt een zoete, warme bessengeur. De cassis is goed te ruiken, maar wordt door de cypres iets warmer en minder fruitig gemaakt. Ik ben normaliter geen fan van The Comforter geur, maar ik heb hem bij Luxury Lush Pud nooit vervelend gevonden. Sterker nog, ik vind hem heerlijk bij deze bath bomb!
Speel het filmpje af in 2160p kwaliteit en op volledig scherm voor de beste ervaring! Het filmpje speelt zich versneld af.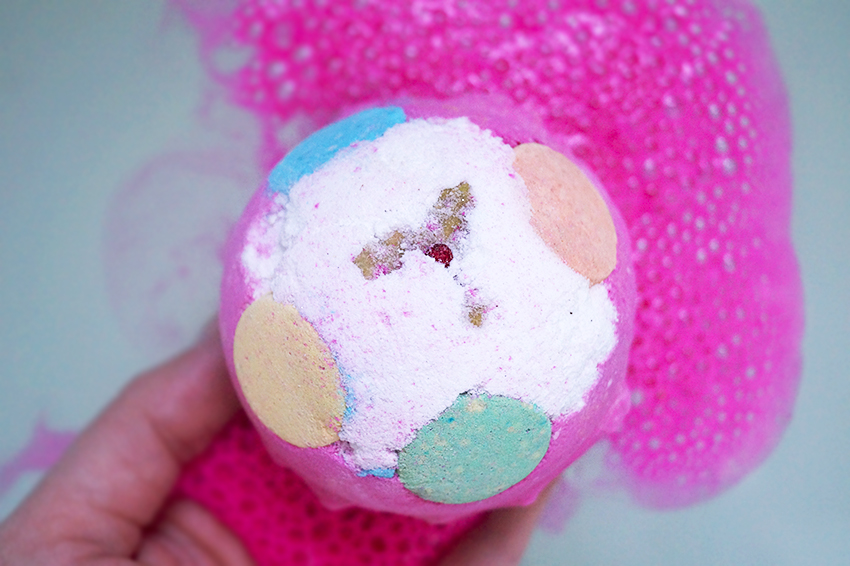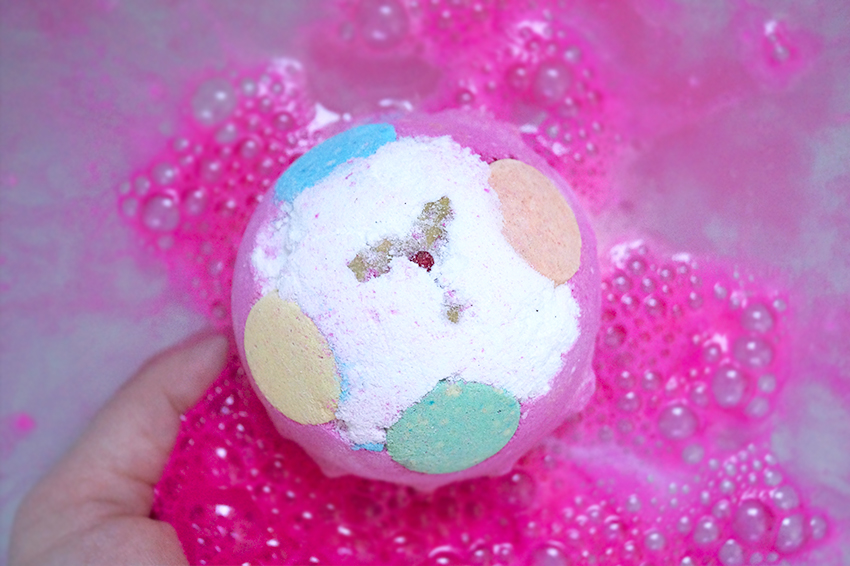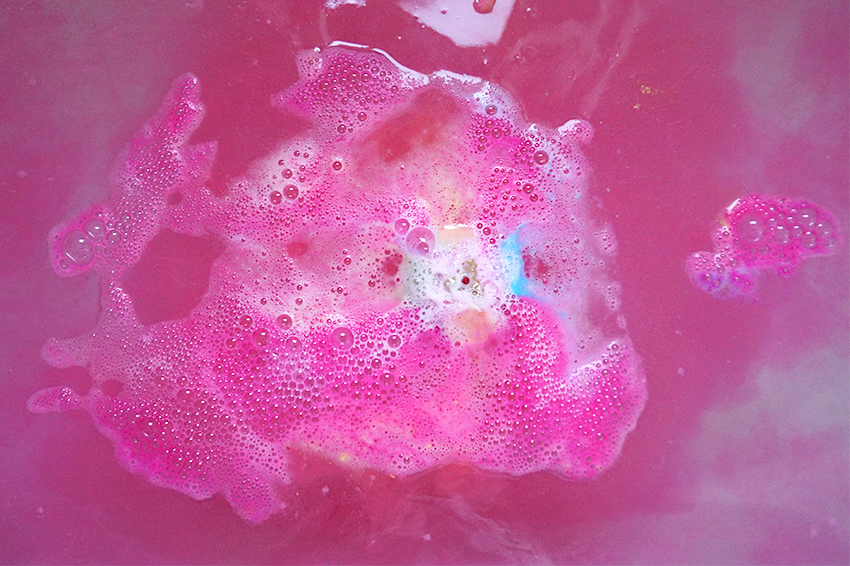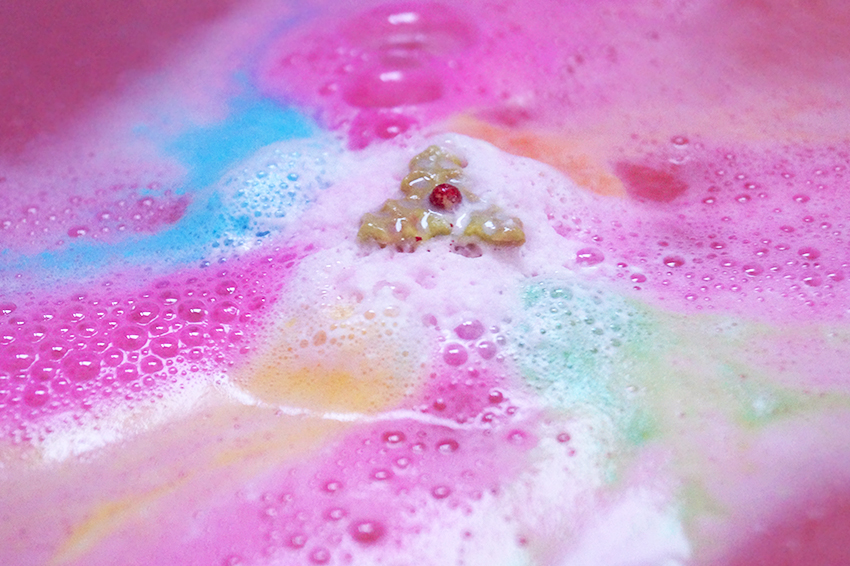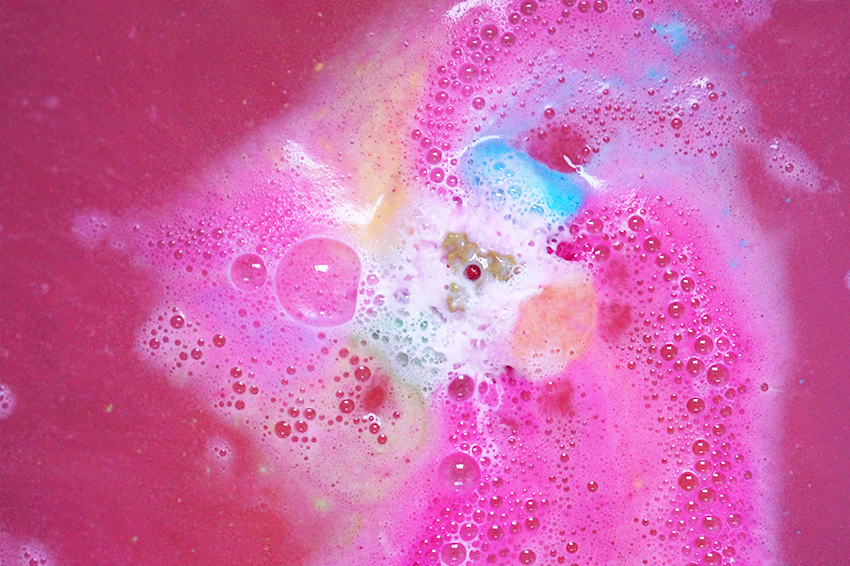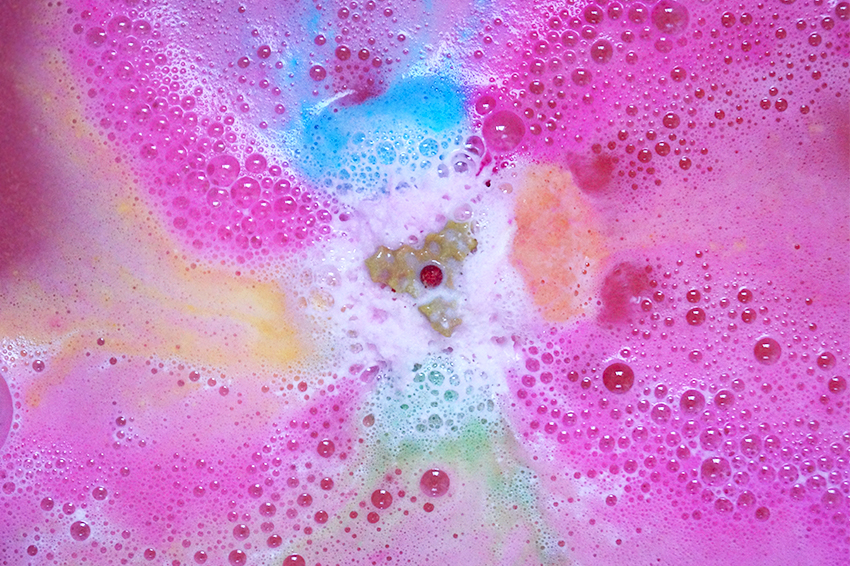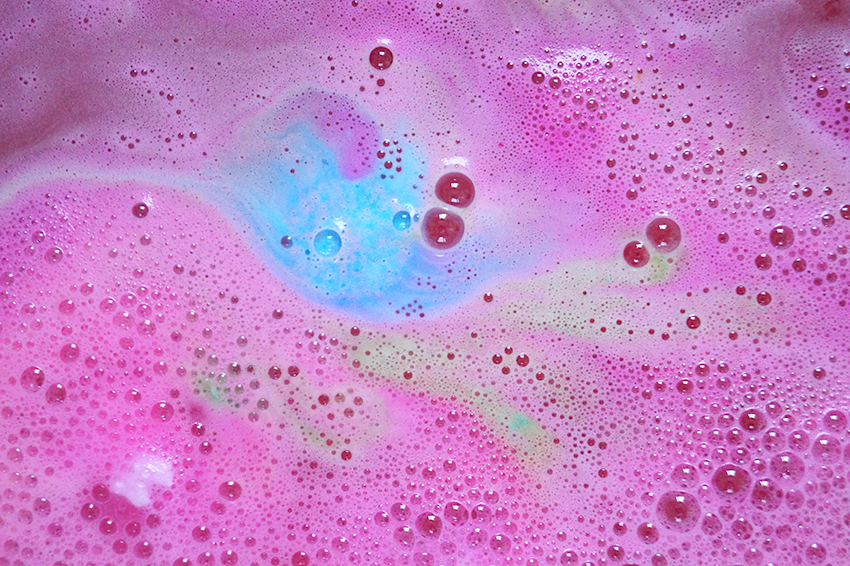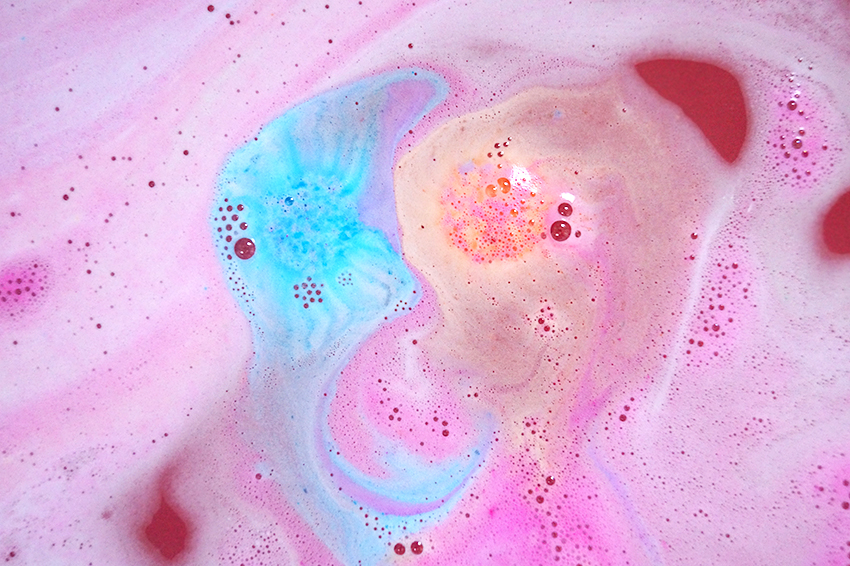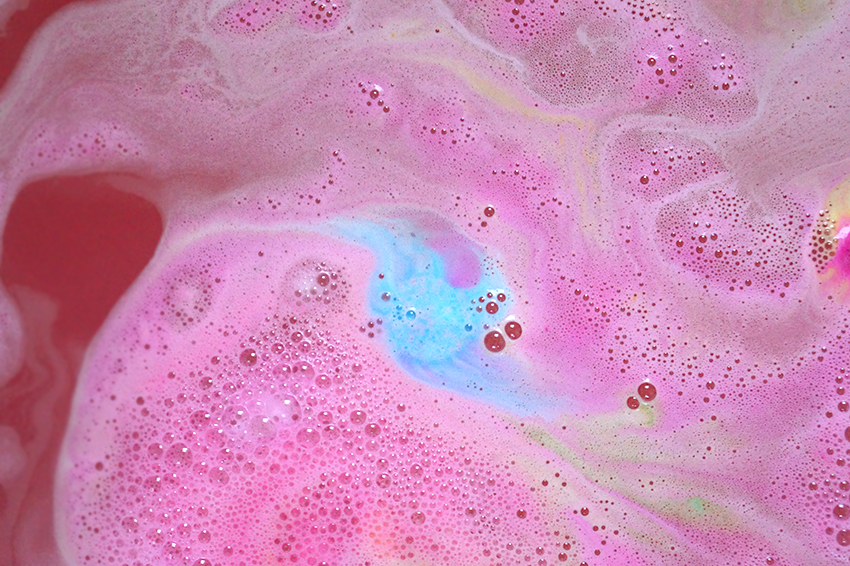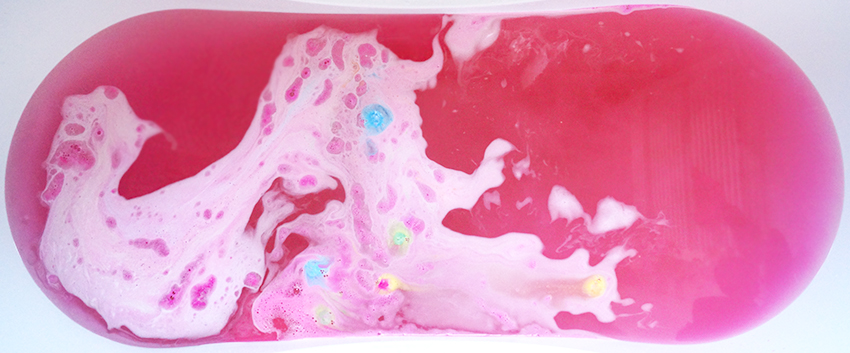 Mijn ervaring
Als Luxury Lush Pud het water raakt, spuwt hij met flink wat geweld stralen roze schuim de oppervlakte op. Als ik hem loslaat, komt er een explosie aan roze schuim uit, maar ook allerlei vrolijke kleuren. Blauw, geel, groen en oranje nemen de oppervlakte over. De gekleurde schijfjes drijven door het water en onder water ontstaan dikke, roze wolken die het water knalroze kleuren. Omdat ik overdag in bad ging, heb ik niet gezien of er glitter in de bath bomb zat, maar ik gok van wel. Het ingrediënt Synthetische Fluorflogopiet zit er tenslotte in, en Luxury heeft altijd glitters gehad. Na een mooi kleurspektakel in bad, van bijna 10 minuten, houd je een prachtige, felle kleur roze over.
De warme, zoete geur van bessen bleef aardig goed hangen in de badkamer. Ik kon hem gedurende het badderen toch wel steeds subtiel ruiken. Na afloop rook ik hem niet op m'n huid, maar dat geeft niet. M'n huid voelde niet bijzonder zachter aan, maar ook dat is geen must voor me. Ik vond het een heerlijk bad, in een prachtige kleur roze, mét gaaf bath art. Dit is en blijft voor mij een klassieker, en ik ga er zeker nog een aantal bijkopen.

Lush Luxury Lush Pud Bath Bomb kost €6,50. Hij behoort tot de Kerst collectie.