Review: Lush Sex Bomb Shower Gel
Read this post in
Engels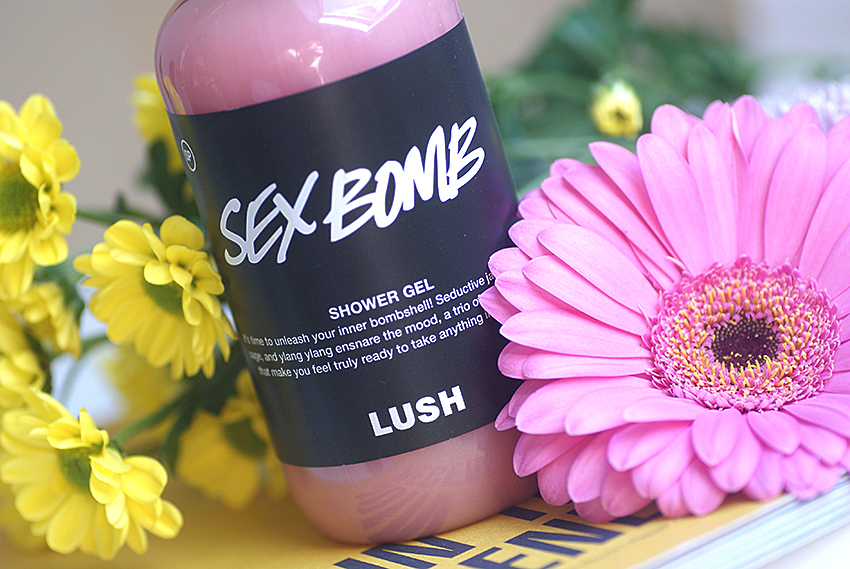 Ik weet het nog goed, het moet zo'n 2011 zijn geweest. Ik deed een swap met iemand (pakketjes uitwisselen) en daarin had ze een Lush product gestopt. Het was Joy of Jelly — een jelly met de geur van Sex Bomb Bath Bomb. Ik rook eraan en was direct verliefd. Wat een heerlijke, aparte geur was dat! Toen ik een paar jaar later weer in contact kwam met Lush, begon mijn liefde voor Lush pas echt. Ik heb een hoop onwijs lekkere producten (gehad) van Lush, maar Joy of Jelly is mijn állereerste product; die heeft een speciaal plekje in m'n hart. Toen ik dan ook hoorde dat er van Sex Bomb een douchegel uitkwam, móest ik hem hebben, ook al zou een fles 65 euro kosten. Gelukkig is hij iets goedkoper dan dat.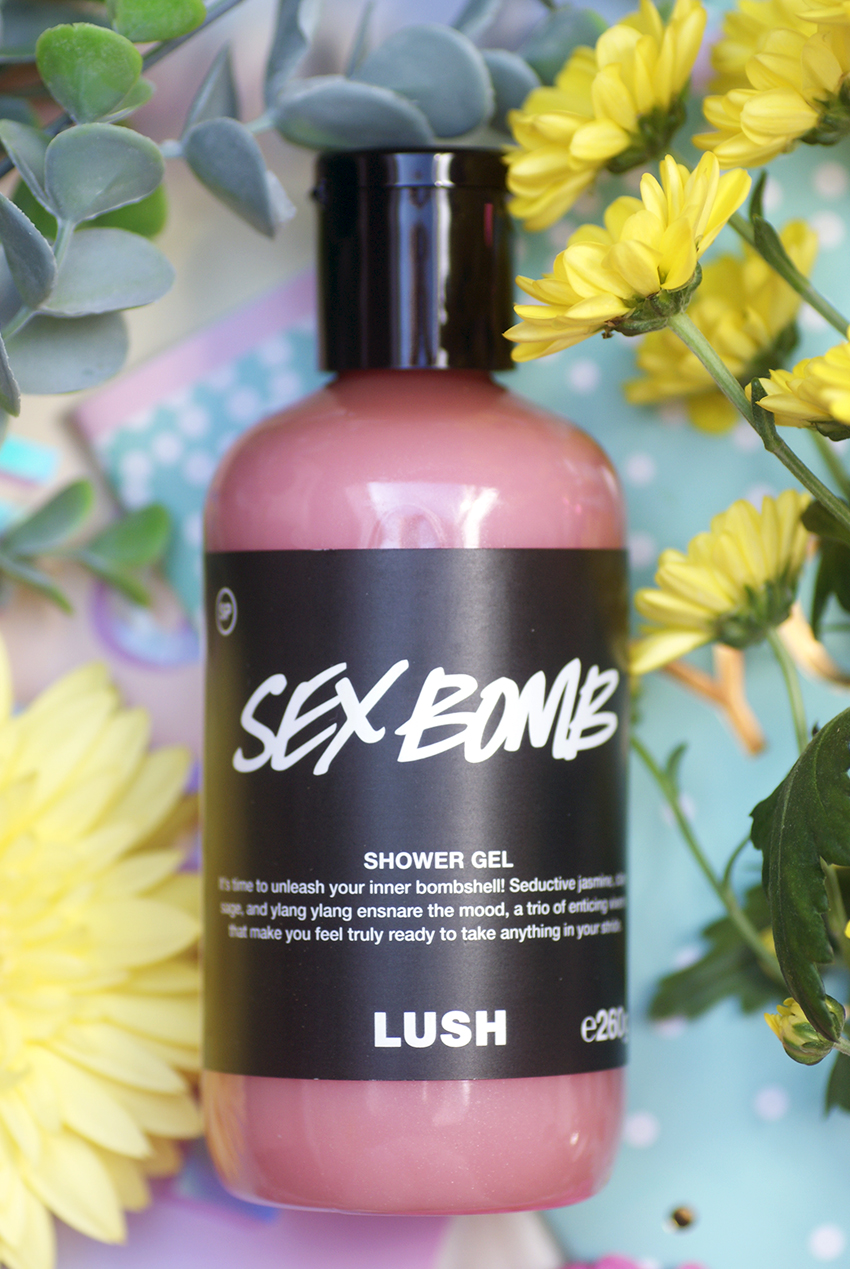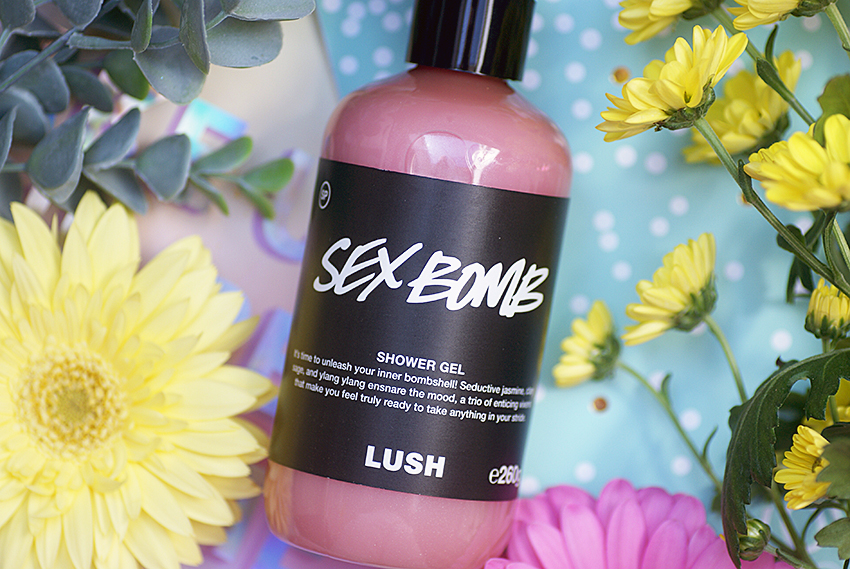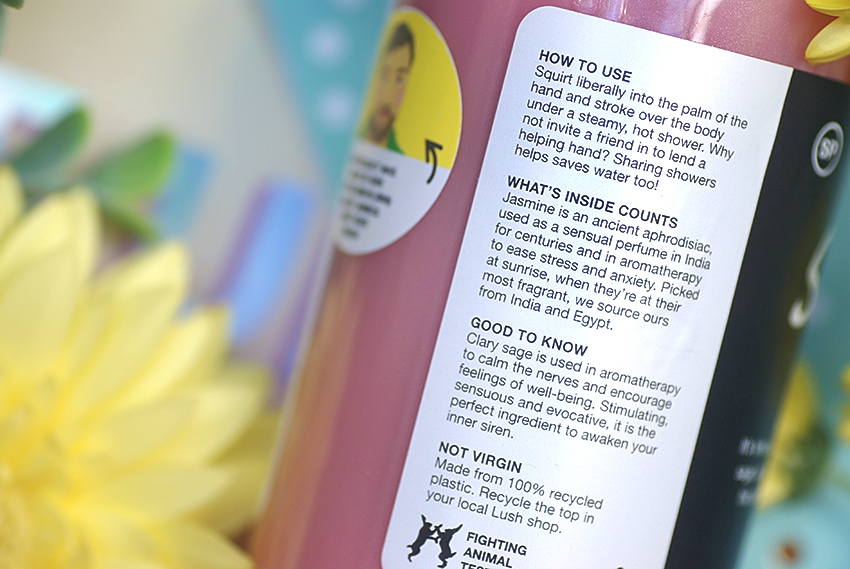 Wat is het?
Lush Sex Bomb Shower Gel kost €18,00 voor 260 gram en is onderdeel van de Community Favourites — tijdelijke online favorieten. Sex Bomb douchegel deelt z'n naam én geur met de Sex Bomb Bath Bomb, een roze, verleidelijke bath bomb met roosje bovenop. Deze geurlijn staat bekend om z'n bloemige geur — jasmijn en ylang ylang. Nu ben ik niet per se een bloemengeur fan, maar ik denk dat Sex Bomb toch wel m'n favoriete geur is van Lush, samen met de Celebrate/Buck's fizz geurlijn. De douchegel ruikt ook niet alleen lekker, hij ziet er ook mooi uit! Roze met mini glittertjes erin. Prachtig om te zien. Ik heb echt niet 12 minuten aan één stuk zitten staren er naar, hoor.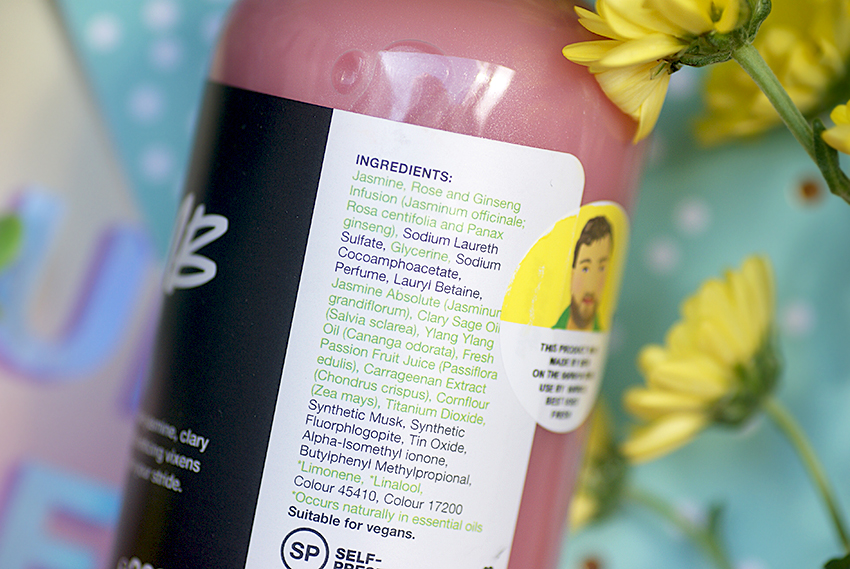 Wat zit erin?
Ingrediënten: Jasmijn-, Rozen- en Ginseng-infusie (Jasminum officinale; Rosa centifolia and Panax ginseng), Natrium Laureth Sulfaat, Glycerine, Natrium Cocoamfoacetaat, Parfum, Laurylbetaïne, Jasmijn Absolue (Jasminum Grandiflorum), Scharlei-olie (Salvia sclarea), Ylang Ylang-olie (Cananga odorata), Vers Passievruchtsap, Carrageenextract, Water (Aqua), Titanium Dioxide, Synthetische Musk, Synthetische Fluorflogopiet, Tinoxide, Alpha-isomethyl-ionone, Butylphenyl Methylpropional, *Limonene, *Linalool, Kleurstof 45410 (CI 45410) ,Kleurstof 17200
Ik zei al dat Sex Bomb niet compleet is zonder zijn twee belangrijkste geurnoten — jasmijn en ylang ylang. Het hoofdingrediënt is een infusie van jasmijn, rozen en ginseng. Daaraan toegevoegd is glycerine (hydrateert flink), jasmijn (zorgt voor een bloemig aroma), scharlei-olie (werkt kalmerend op de huid), ylang ylang-olie (heeft een zoete en bloemige geur), passievruchtsap (vol vitamine) en carrageenextract (voor een lekkere zachte huid).
Tja, de geur. Het is gewoon de lekkerste geur die er is! En ze hebben hem behoorlijk goed overgebracht naar deze douchegel, want hij ruikt identiek aan de bath bomb en m'n Joy of Jelly. Als ik 'm open doe komt de sensuele, bloemige en musk-achtige geur m'n neus al tegemoet. Het is geen zware of sterke bloemige geur, maar juist iets lichter met een klein tintje zoet. Het is een verrukkelijke en sexy geur, ik kan het niet anders omschrijven. Een basis van musk, met daarop bloemige laagjes. Gewoon perfectie in een flesje. (Heb je trouwens het stukje gelezen achterop de fles bij How to use? 😂❤)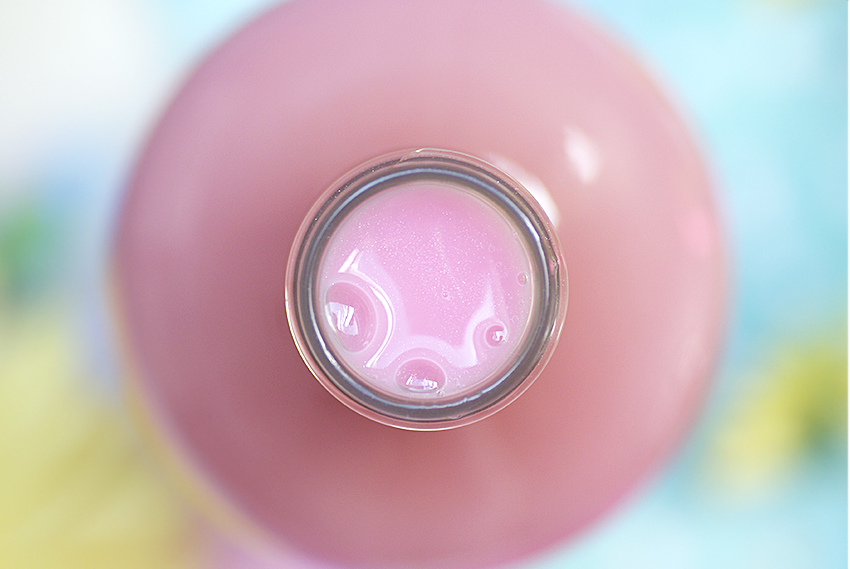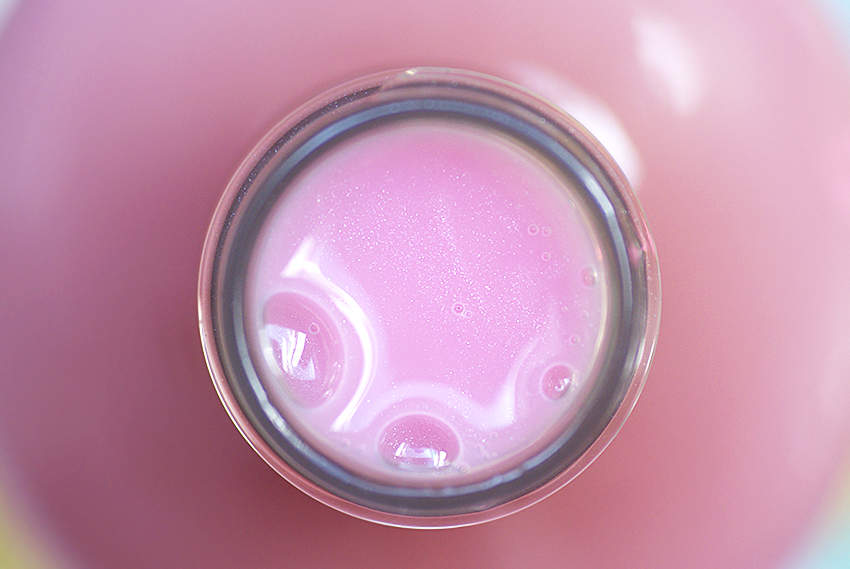 Mijn ervaring
De douchegel smeert heerlijk uit, ook van deze heb je maar weinig nodig. Doordat hij flink opschuimt, kun je met een klein drupje je hele arm insmeren. De geur is lekker sterk en wordt iets warmer onder de straal, ook vind ik hem nu iets meer musk-achtig ruiken. De geur is hemels, het kleurtje en de glitters zijn leuk om te zien en qua werking is hij ook gewoon precies goed. De badkamer blijft nog urenlang naar Sex Bomb ruiken. Hoewel ik de geur niet heel lang terug ruik op m'n huid, lijkt het wel alsof ik af en toe een vlaagje Sex bomb ruik. Er waren echt een paar momenten dat ik dacht: hé, ik ruik Sex Bomb!? Erg typisch, maar ook erg prettig! Doet me realiseren dat Lush écht een parfum of body spray hiervan moet maken..
M'n huid voelt na afloop iets minder droog en stug aan, een stuk zachter én laat hij, net als Goddess douchegel, een glans achter op m'n huid — zou dit door het carrageenextract komen?
Mijn verwacht naar Sex Bomb was groot, heel groot. Ik keek het meest uit naar deze geur. Ein-de-lijk een product die z'n geur deelt met m'n allereerste Lush product — eentje die ik niet gebruik, ten eerste omdat hij oud is, ten tweede omdat ik hem puur bewaar voor de geur. Deze kan ik gewoon lekker gebruiken, op elk moment van de dag. Ik ben van plan nog 3 extra flessen te kopen, zodat ik een lekker voorraadje heb. Noem me gek, maar ik wil echt niet zonder deze geur leven!

Lush Sex Bomb Shower Gel kost €18,00 en bevat 260 gram. Hij behoort tot de tijdelijke Community Favourites.
6 Responses to Review: Lush Sex Bomb Shower Gel