Review: Lush Tea Totaler Naked Cleansing Balm
Read this post in
Engels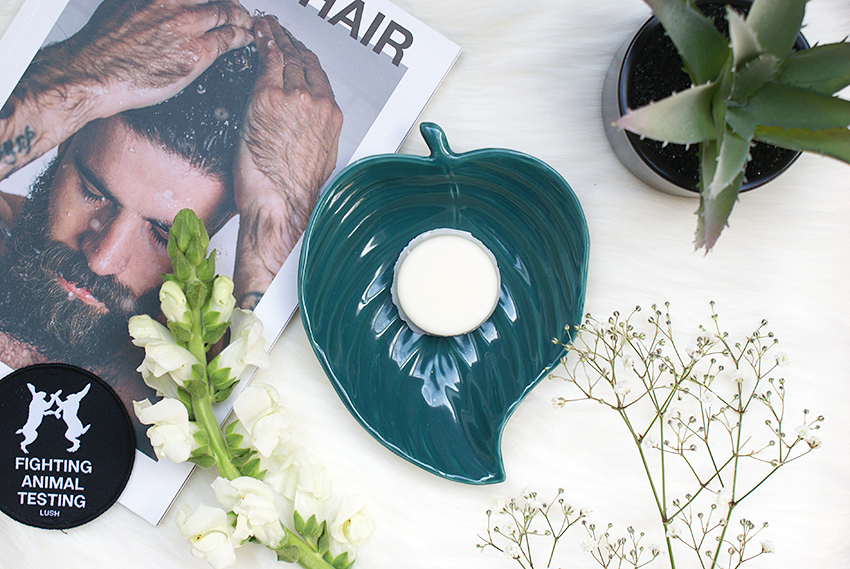 Tijdens m'n ontdekkingsreis naar de ideale naked cleanser voor mijn huid, kwam ik uit op Tea Totaler. Ik had Gritty Politti, Jade Roller en Sleepy Face al geprobeerd, en die vond ik erg fijn, maar er waren nog twee cleanser over die ik nog niet geprobeerd had. Eentje daarvan is Tea Totaler, en vandaag ga ik je uiteraaaard alles vertellen over deze nieuwe, naakte cleansing balm. Lees je mee?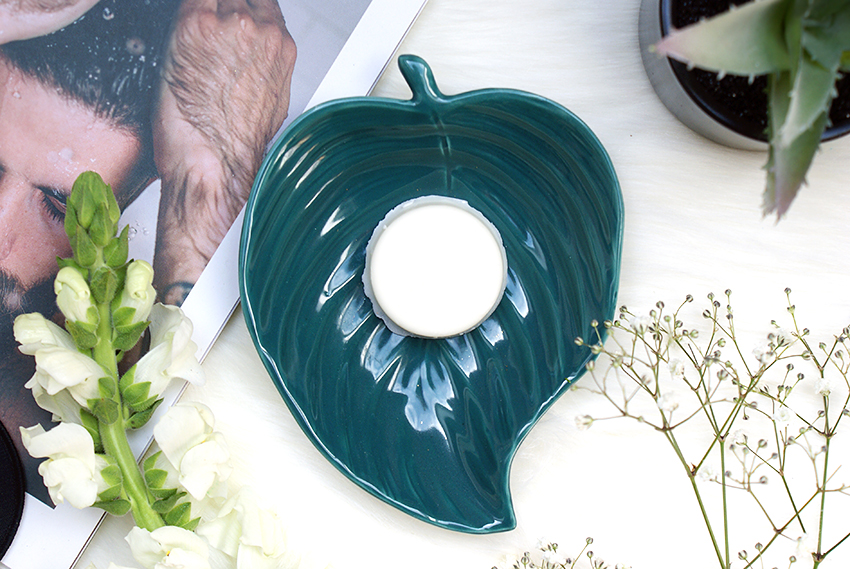 Wat is het?
Lush Tea Totaler Naked Cleansing Balm kost €5,95 en bevat 15 gram. Het is een 'naked cleansing balm', wat inhoudt dat het een verpakkingsvrije gezichtsreiniger is. Er zijn er vijf van uitgebracht door Lush. De Tea Totaler, de naam deed misschien al een belletje rinkelen, bevat tea tree olie. Dit is een antiseptisch (of antibacterieël / ontstekingsremmend) ingredient, wat veel gebruikt wordt voor onzuivere huidjes. Je kunt dus wel raden dat Tea Totaler perfect is voor de onzuivere huid.
Masseer de balm over je gezicht (of wrijf tussen je vingers), nu begint hij vrijwel met smelten. De substantie smeer je uit over je gezicht — verwijder er make-up mee, of gebruik het als gewone reiniger aan het einde van de dag. Zelfs als je geen make-up draagt, dan is een cleanser van groot belang. Gedurende de dag beland er een hoop vuil en viezigheid op je gezicht, wat je natuurlijk niet de hele nacht lekker wilt laten zitten op je smoel. Reinigen dus. Luister maar naar mij.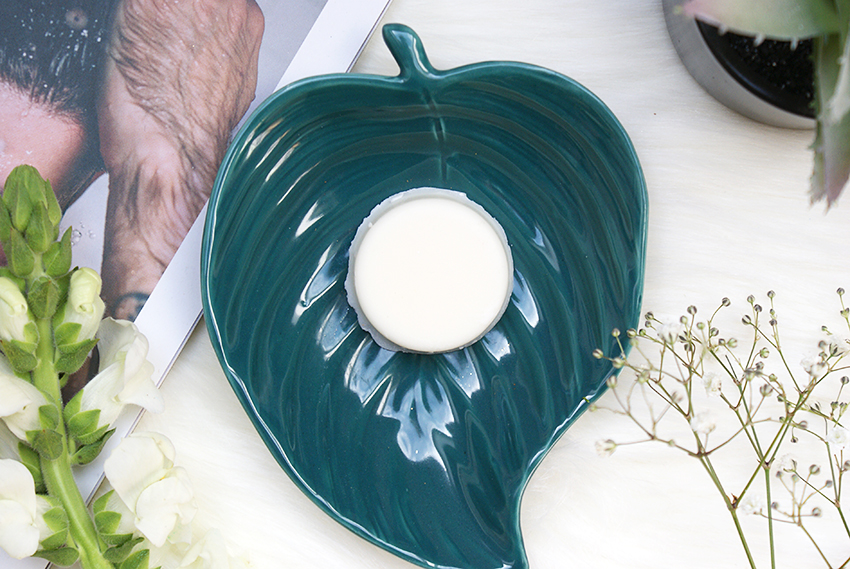 Wat zit erin?
Ingrediënten: Biologische Illipeboter (Shorea stenoptera), Castorolie (Ricinus communis), Saffloerolie (Carthamus tinctorius), Toverhazelaar-extract (Hamamelis virginiana), Bronwater (Aqua), Zonnebloemwas, Japanse Was (Rhus succedanea), Citroengrasolie (Cymbopogon citratus), Rozemarijnolie (Rosmarinus officinalis), Salie-olie, Tea Tree-olie (Melaleuca alternifolia), Tijmolie (Thymus zygis), Benzoëhars (Styrax tonkinensis), Handgewonnen Zeezout (Maris sal), *Citral, *Limonene
Van alle naked cleansing balms, vind ik Tea Totaler toch wel eentje met de beste ingrediëntenlijst.
De basis is illipeboter, gevolgd door een hoop aantal oliën die ontstekingsremmend en zuiverend werken. Castorolie maakt de poriën vrij van bacteriën en heeft ontstekingsremmende eigenschappen. Maar ook de saffloerolie, toverhazelaar, citroengrasolie, rozemarijnolie, tijmolie en de salie-olie hebben ontstekingsremmende eigenschappen. Zonnebloemwas vormt een beschermende laag op de huid, net als Japanse wax. En natuurlijk de tea tree olie, dé olie die ons van puistjes af helpt.
Al met al bevat Tea Totaler een enorme lijst met zuiverende en antibacteriële ingrediënten, die erg geschikt is voor de jeugdige of onzuivere huid. Nu heb ik zelf niet een enorm onzuivere huid, maar tijdens m'n maandelijkse Carrie-week willen er nog wel eens wat puistjes opduiken. Maar ook wanneer ik een crème of olie voor het gezicht gebruik die te vettig is voor m'n gemengde huid, heb ik de dag erna hier en daar wat witte puntjes. Ew.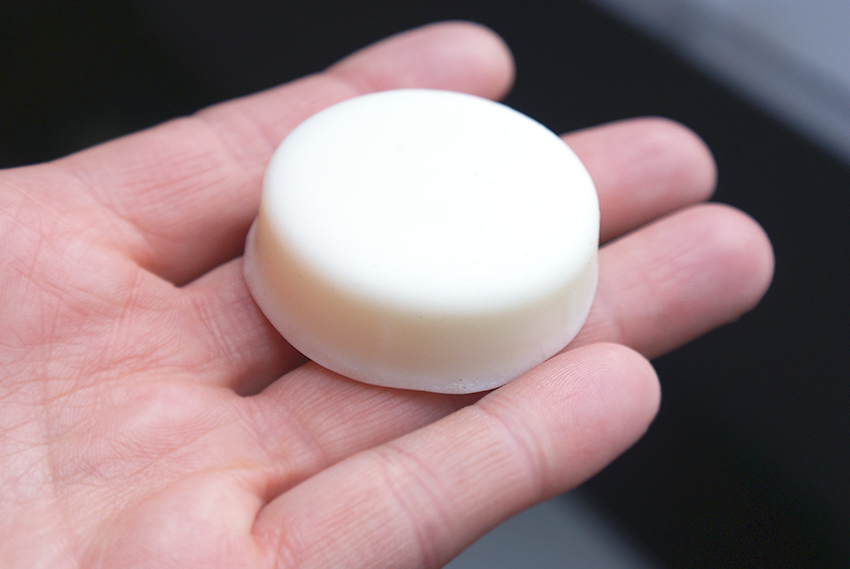 Mijn ervaring
De cleanser smelt vrij snel tussen m'n vingers, dus aanbrengen rechtstreeks op het gezicht gaat erg makkelijk en soepel. Hij glijdt moeiteloos over m'n huid; met de substantie die eraf komt, smeer ik m'n gezicht in. Uiteindelijk durfde ik ook wel met de substantie over m'n ogen te wrijven, om oog make-up te verwijderen. Dit prikte gelukkig niet, waar ik wel een beetje bang voor was vanwege de tea tree olie 🙈 Maar nu bijna een week later kan ik nog steeds goed zien, zijn m'n ogen niet rood en kijk ik niet scheel. Dus, veilig zou ik zeggen. Maar je moet het altijd zelf op eigen risico uitproberen.
De geur is heerlijk, een beetje bloemig en kruidig terwijl ik ook wel de tea tree erin ruik. De vorm van de cleanser vind ik erg fijn, hij glijdt makkelijk over het gezicht maar met de zijkanten kun je ook makkelijk bij de neusvleugels. Make-up verwijdert hij moeiteloos, oog make-up ook, al waarschuw ik je wel dat je na het smeren eruit ziet als Lexa uit de serie The 100.
Na afloop een washandje nat maken met lauw warm water en tada — je veegt nu makkelijk je hele gezicht schoon.
M'n huid voelt schoon aan, alsof het echt goed gereinigd is. Nu ben ik natuurlijk heel benieuwd naar het effect op langere termijn, dus deze review is niet gebaseerd op een paar keer testen. Ik heb hem minimaal een week gebruikt, elke avond voor het slapen gaan. Ik merk dat m'n huid rustiger wordt ervan, het lijkt alsof puistjes wat sneller verdwenen zijn. M'n huid voelt na gebruik ook erg zacht en goed gehydrateerd, ik gebruik daarna bewust geen nachtcrème meer. Ik heb alleen best veel product nodig om m'n hele gezicht ermee in te smeren, hij is vrij zuinig in het afgeven van oliën. Gelukkig gaat de balm best wel lang mee — na een week gebruiken (en ik gebruik hem best flink 's avonds), is hij slechts iets 'gekrompen'.
Conclusie
Een heerlijk product dat fijn in gebruik is, effectief is en nog geweldiger is omdat hij nudist is. Weg met de verpakking, Lush bewijst dat je die echt niet nodig hebt voor een product. Ik zal deze cleansing balm dan ook blijven kopen — het is m'n favoriete van alle cleansers tot nu toe.

Lush Tea Totaler Naked Cleansing Balm kost €5,95 en bevat 15 gram. Hij behoort tot de vaste collectie.
12 Responses to Review: Lush Tea Totaler Naked Cleansing Balm