Review: Lush Pirates of the Carrageenan Bath Bomb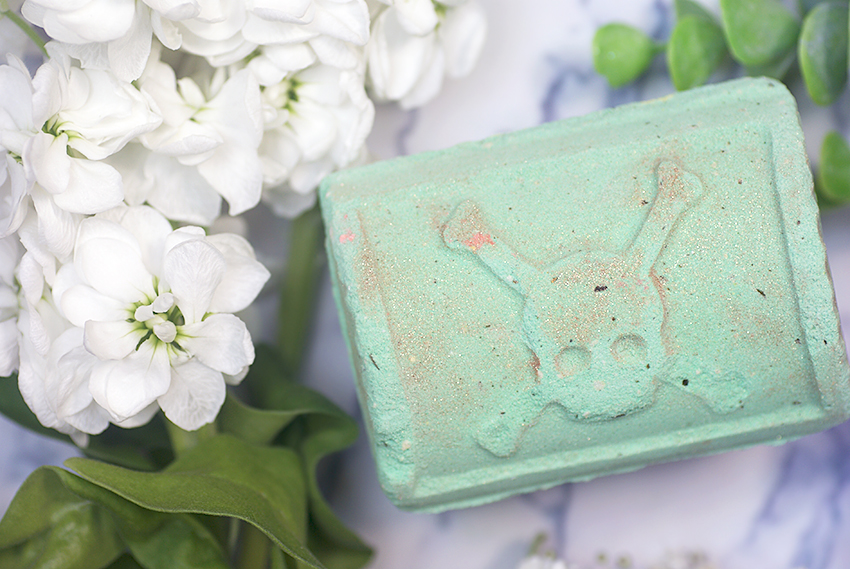 Ahoy, matey! Vandaag duiken we met Pirates of the Caribbean Carrageenan in bad, op zoek naar de verborgen schat. Deze leuke schatkist zit boordevol verborgen ingrediënten, maar de grootste schat hierin is het zeewier, oftewel carrageenanextract. Pirates of the Carrageenan stond hoog op m'n lijstje om te willen testen, en vandaag kan ik hem eindelijk laten zien aan je. Stap je aan boord? Zet koers naar de badkamer!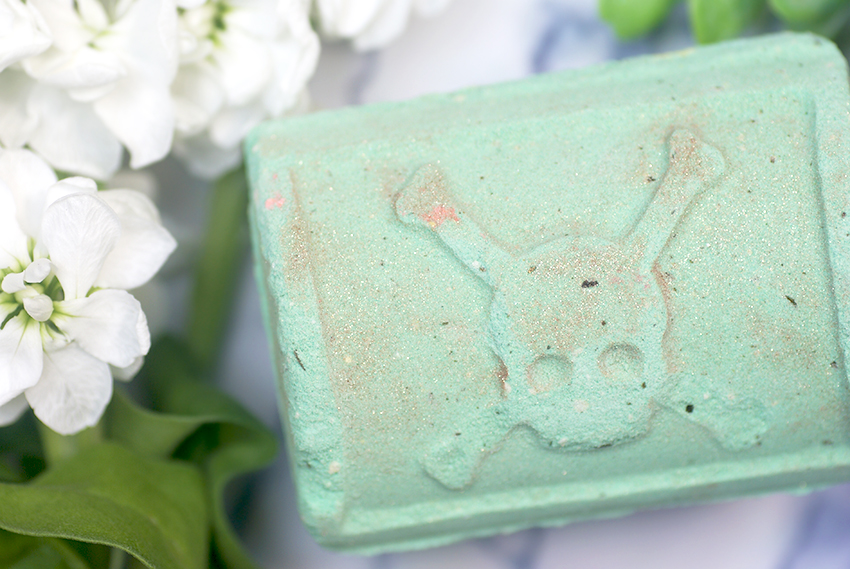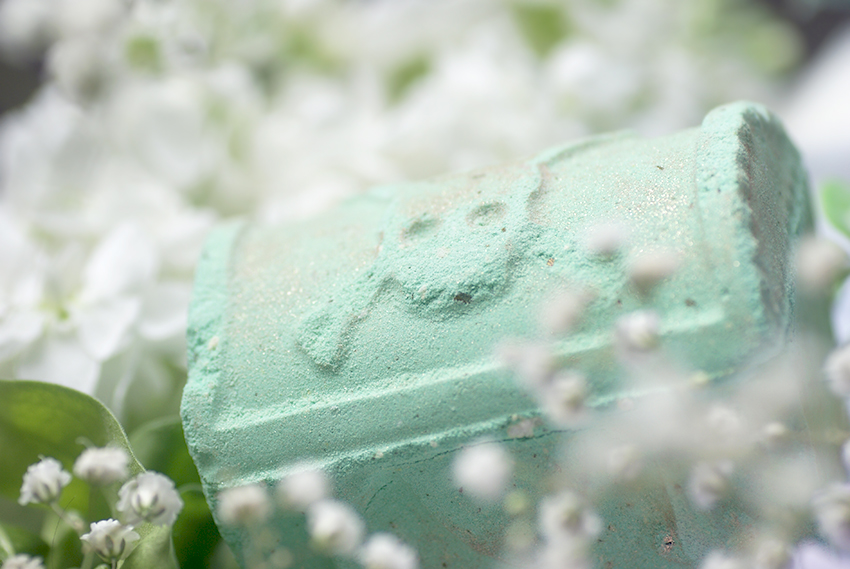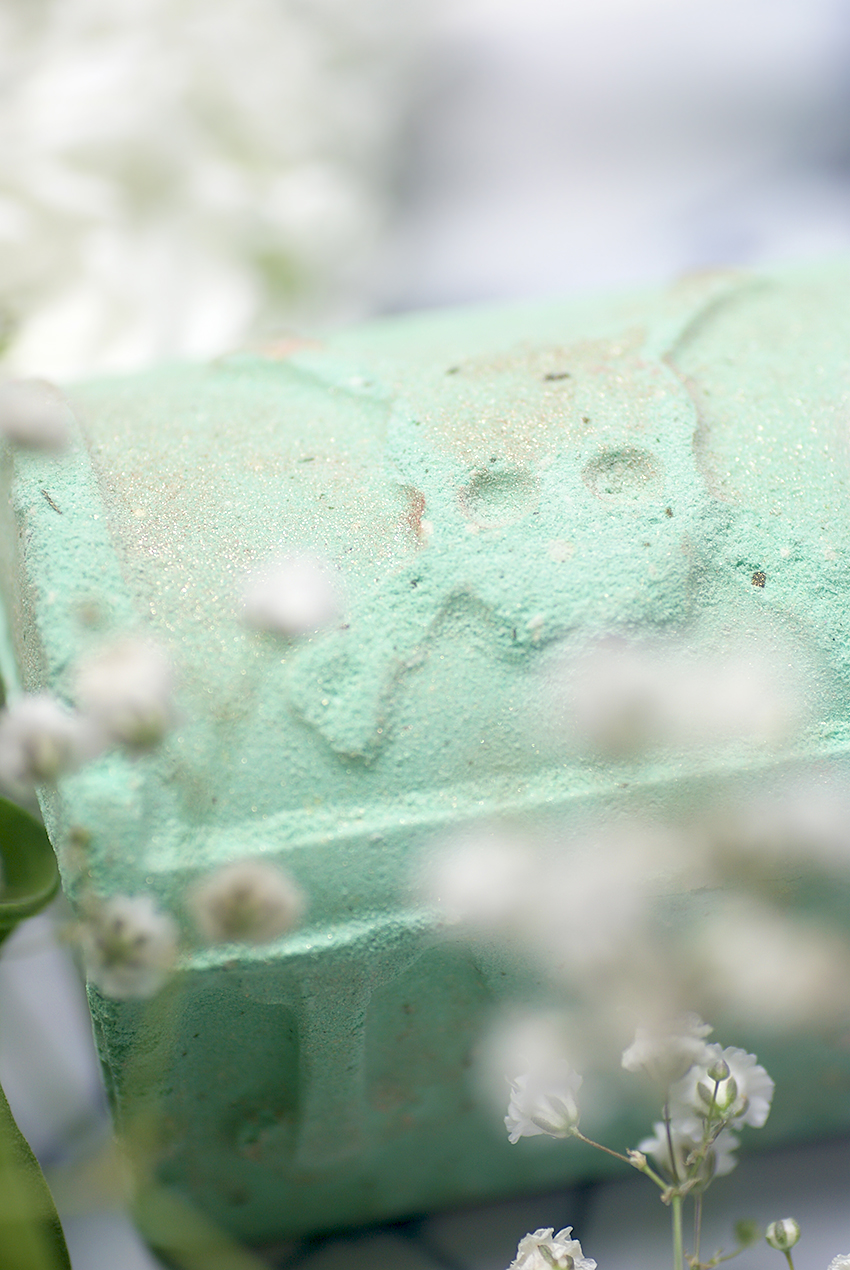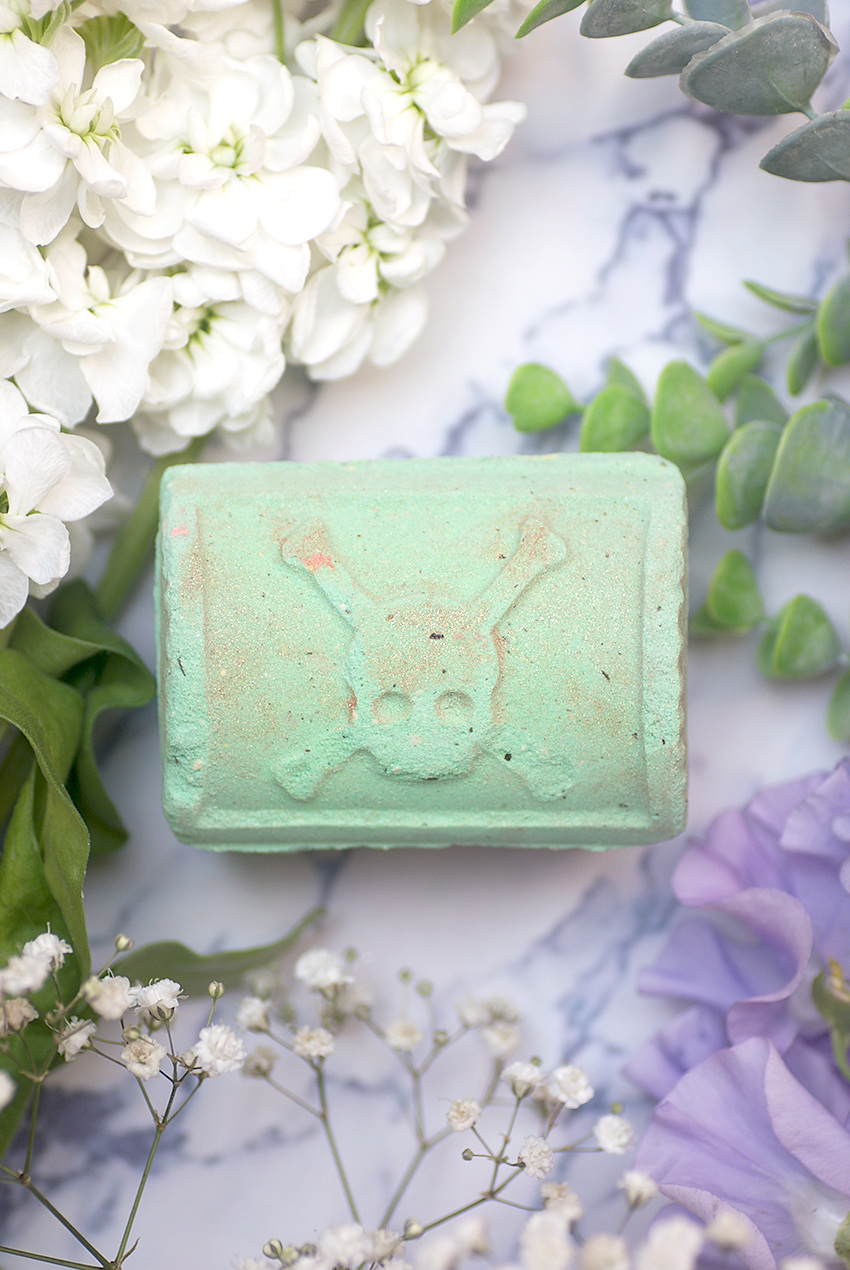 Wat is het?
Ingrediënten: Natrium Bicarbonaat (Sodium bicarbonate), Citroenzuur (Citric acid), Carrageenextract, Kombupoeder, Patchouli-olie (Pogostemon cablin), Petitgrainolie (Citrus aurantium), Pimentbesolie (Pimenta officinalis), Sandalwood Oil, Gemberolie (Zingbiber officinale), Wijnsteenzuur (Potassium bitartrate), Water (Aqua), Titanium Dioxide, Synthetische Fluorflogopiet, Natrium Coco Sulfaat, Tinoxide, Dipropyleen Glycol, Cocamidopropyl-betaïne, Alpha-isomethyl-ionone, *Eugenol, *Limonene, *Linalool, Parfum, Kleurstof 47005, Kleurstof 77491 (Cl 77491), Kleurstof 42053, Kleurstof 59040
Lush Pirates of the Carrageenan kost €7,50 en is onderdeel van de tijdelijke Harajuku collectie, bestaande uit uiteenlopende 54 bath bombs. Pirates is een groene bath bomb, in de vorm van een schatkist. Hij deed me gelijk denken aan die ijsjes van vroeger, die van OLA! Deze schatkist zit vol waardevolle schatten, van heerlijke ingrediënten tot zeewier. Net zoals een jelly bomb bevat Pirates ook zeewier, oftewel het ingrediënten carrageenanextract. Dit wordt, in contact met water, een zacht en hydraterend jelly-achtig goedje. Nu ben ik op de jelly bombs niet heel dol, het lijkt toch altijd alsof een kudde olifanten in het water hebben staan niezen.
Pirates bevat behalve snot zeewier ook kombupoeder, patchouli-olie, petitgrainolie, pimentbesolie, sandelhoutolie en gemberolie. De geur is daardoor warm en aards, maar ik vind hem ook wat houtachtig door de sandelhout. Het is een lekkere geur, hij schijnt dezelfde geur als de Supertramp shower gel te hebben. Een must have voor piraten die van aardse geuren houden!
Speel het filmpje af in 2160p kwaliteit en op volledig scherm voor de beste ervaring! Het filmpje speelt zich versneld af.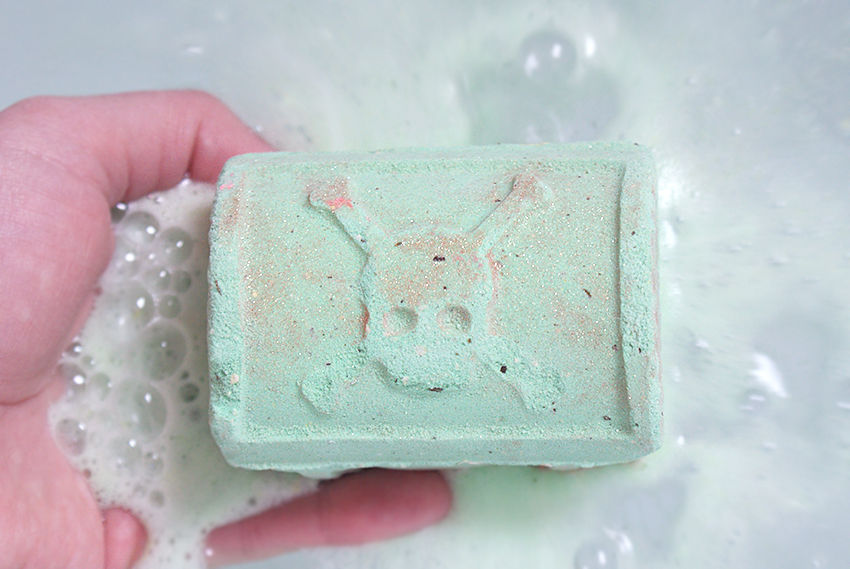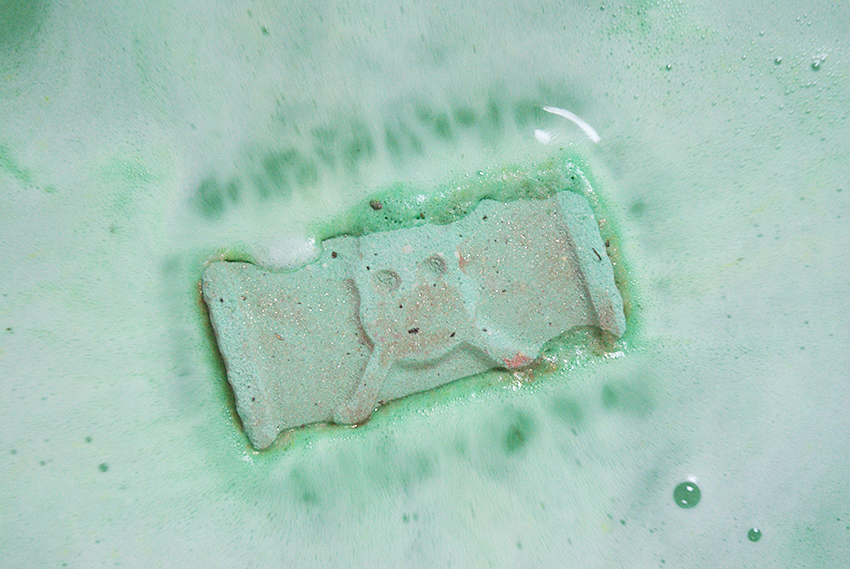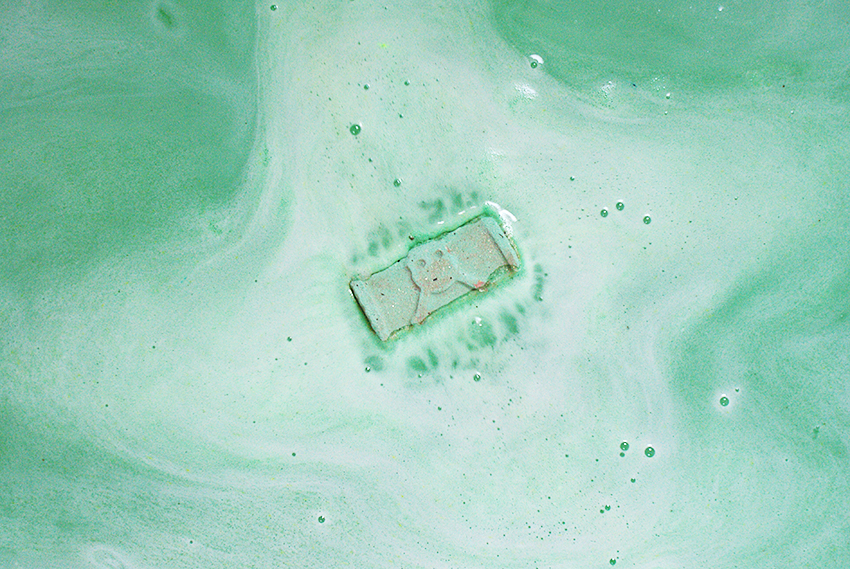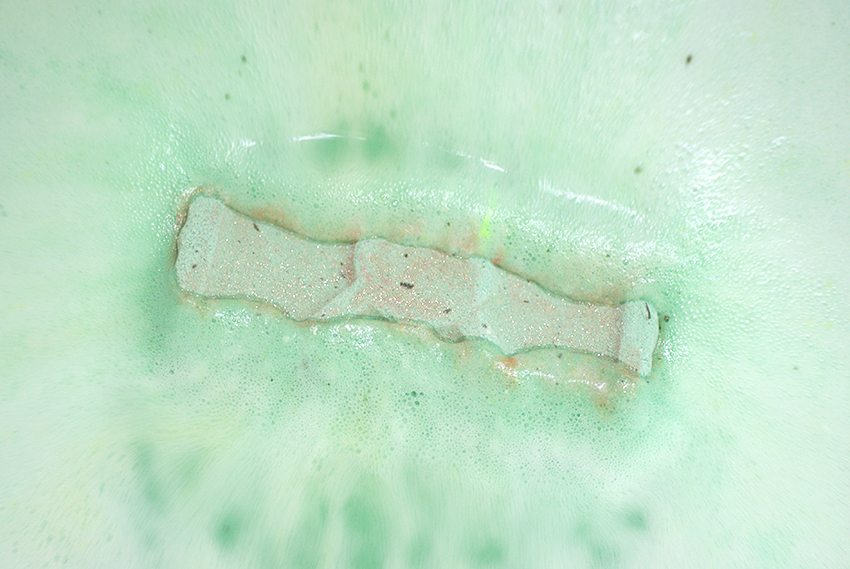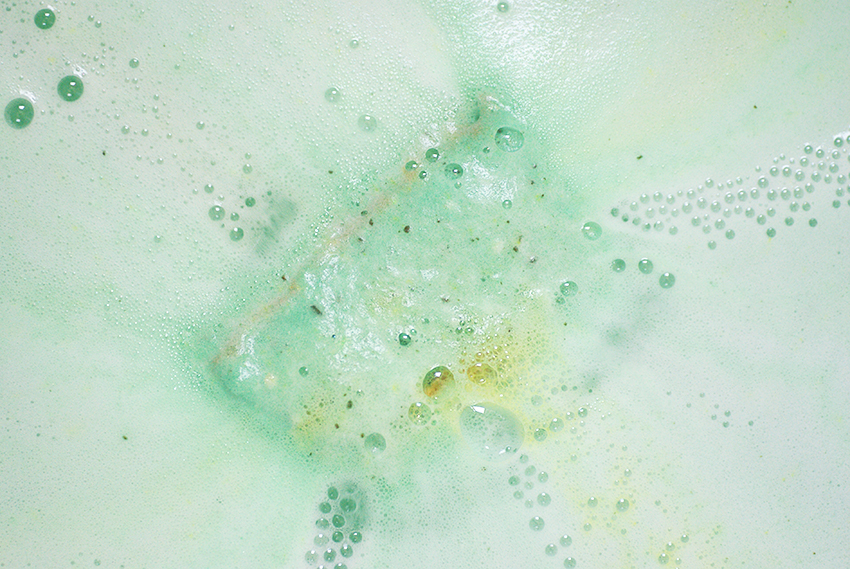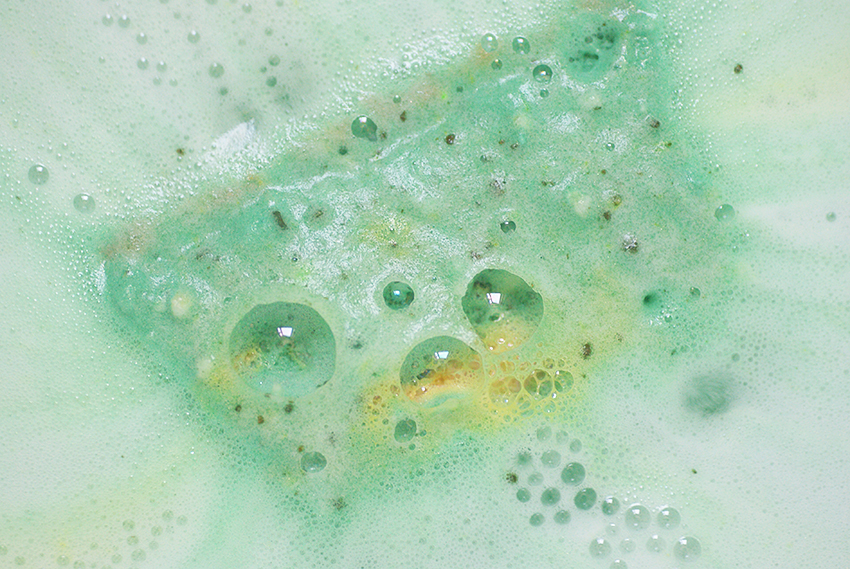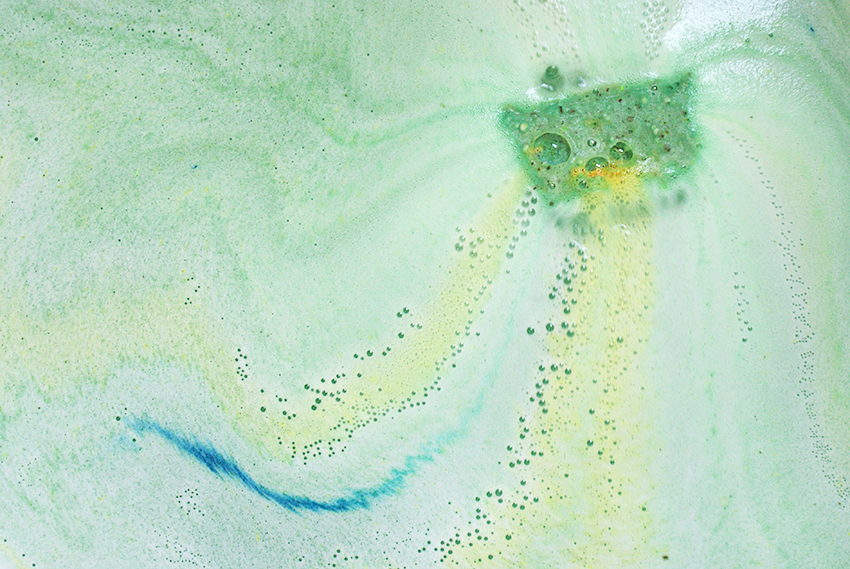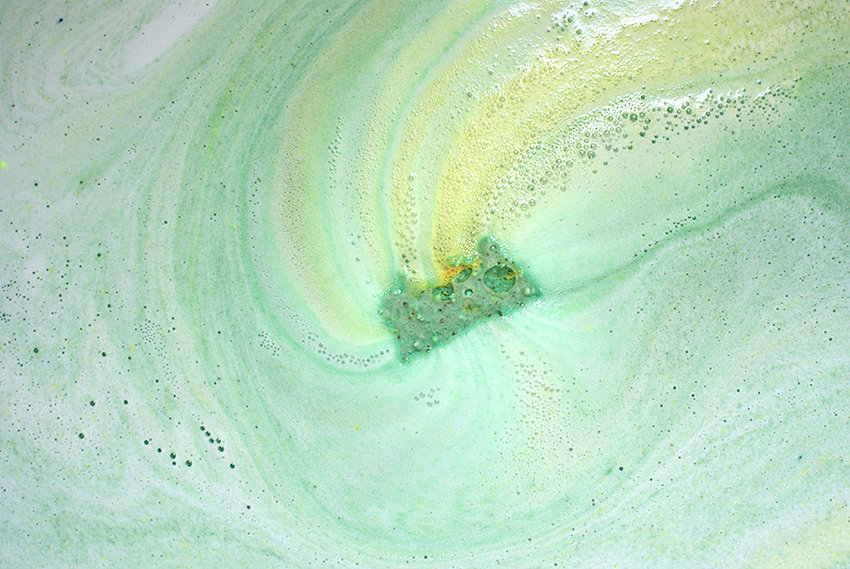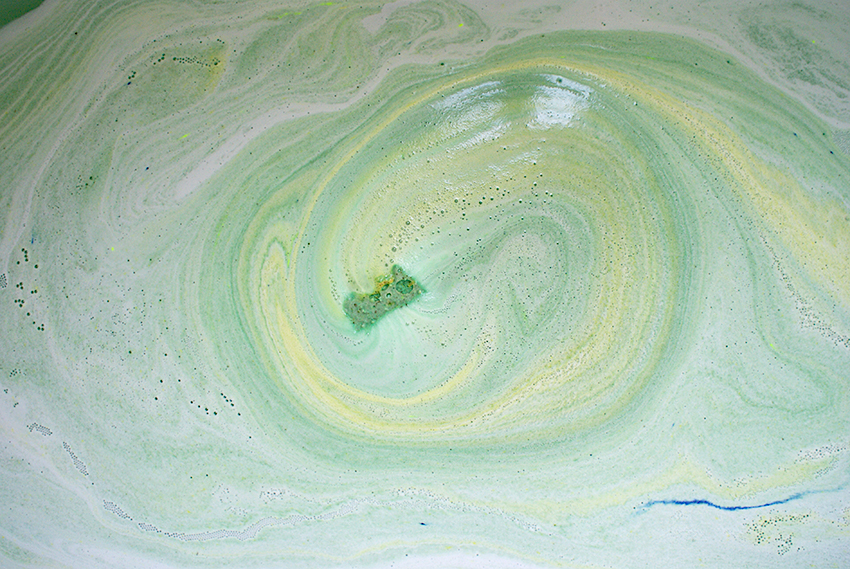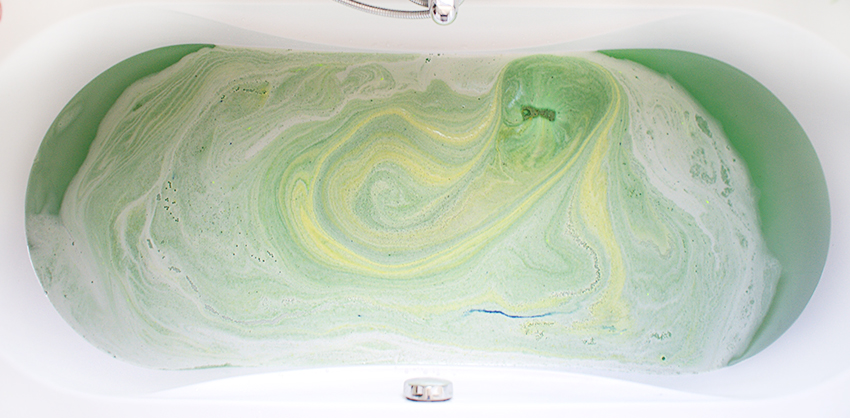 Mijn ervaring
Wanneer ik de schatkist laat zakken in de zee, begint hij groen en wat wit schuim alle kanten op te spuwen. Hij gaat kapseizen en binnen enkele seconde kleurt hij het water een prachtige, heldere tint groen. Hoewel deze bath bomb vrij zwaar is, dobbert hij wel op de oppervlakte en begint aan zijn ronde op zee. Hij heeft niet lang nodig om het water groen te kleuren, inmiddels spuwt hij nu ook gele slierten ook. Onder water zie ik nog een verborgen schat uit de schatkist komen — namelijk kleine, gouden glittertjes. De gehele tijd komt er dik, romig schuim uit de schatkist, wat heerlijk zacht aan voelt. Inmiddels liggen de stukjes zeewier op de bodem, het zijn kleine, donkergroene stukjes zeewier. Op de oppervlakte liggen echter andere stukjes jelly, dit is echt het snot wat ik bedoelde net.
Inmiddels heeft het water een prachtige, groene tint. Het water is helder maar bevat allerlei gouden (biologisch afbreekbare) glittertjes onder water. Dit is extra mooi als je het filmt en je flitser aan zet 💚 Het water is betoverend mooi. Het schuim op de oppervlakte lost uiteindelijk op in het water en maakt het enorm zacht. Er drijven stukjes slijm op de oppervlakte, maar in tegenstelling tot de jelly bombs, vind ik het nu niet irritant. (Zie foto hieronder) Ze voelen zacht en glibberig aan, alsof je echt in de zee ligt te weken met zeewier om je heen. De geur heb ik verder niet echt meer opgemerkt helaas, ook niet op m'n huid na afloop. Dit schijnt bij veel mensen wel zo zijn, sommige ruiken het de volgende dag nog!?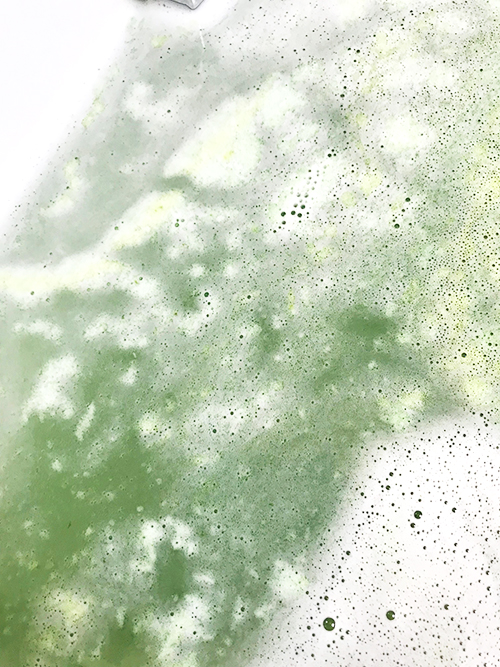 Bij één van m'n favoriete bloggers, Jessica J., lees ik dat zij nog dagenlang onder de glitters zat. Nou, ik helaas niet! Ik ben dol op glitters, maar bij nadere inspectie enkele uren later, zag ik geen één glitter op m'n huid. M'n huid voelde wel duidelijk zachter aan, de snotjes hebben hun werk goed gedaan, net als de rest van de inhoud van de schatkist. Het bad was makkelijk schoon te maken na afloop, ik hoefde alleen de achtergebleven glitters weg te spoelen met wat water.
Aanrader? Ja, vind ik wel! Hij is echt heel mooi. Mooie bath art, lekkere geur, heerlijke ingrediënten én een goede werking op de huid. Deze ga ik kapen, als ik hem zie liggen in de winkel! Zeker eens aan snuffelen als je de kans krijgt! 💚

Lush Pirates of the Carrageenan kost €7,50. Hij behoort tot de tijdelijke Harajuku collectie.
6 Responses to Review: Lush Pirates of the Carrageenan Bath Bomb