Review: Lush Chick FUN Egg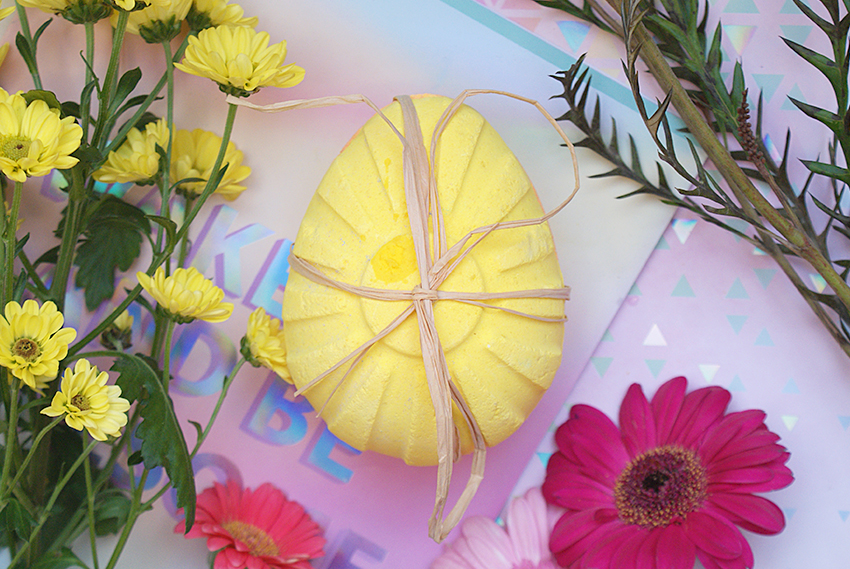 Toen ik in de webshop zat te snuffelen, zag ik nog wat producten van de Paascollectie staan bij Laatste Kans. Ik had lang zitten twijfelen om meer FUN Egg's te kopen, want de Stegosaurus FUN Egg was zó goed bevallen.. in een yolo moment besloot ik hem gewoon te bestellen. Er is een kans dat hij nooit meer terugkeert in de collectie, maar je weet het maar nooit met Lush. Vandaag ga ik met dit gevulde ei in bad, en laat ik je zien wat erin zit!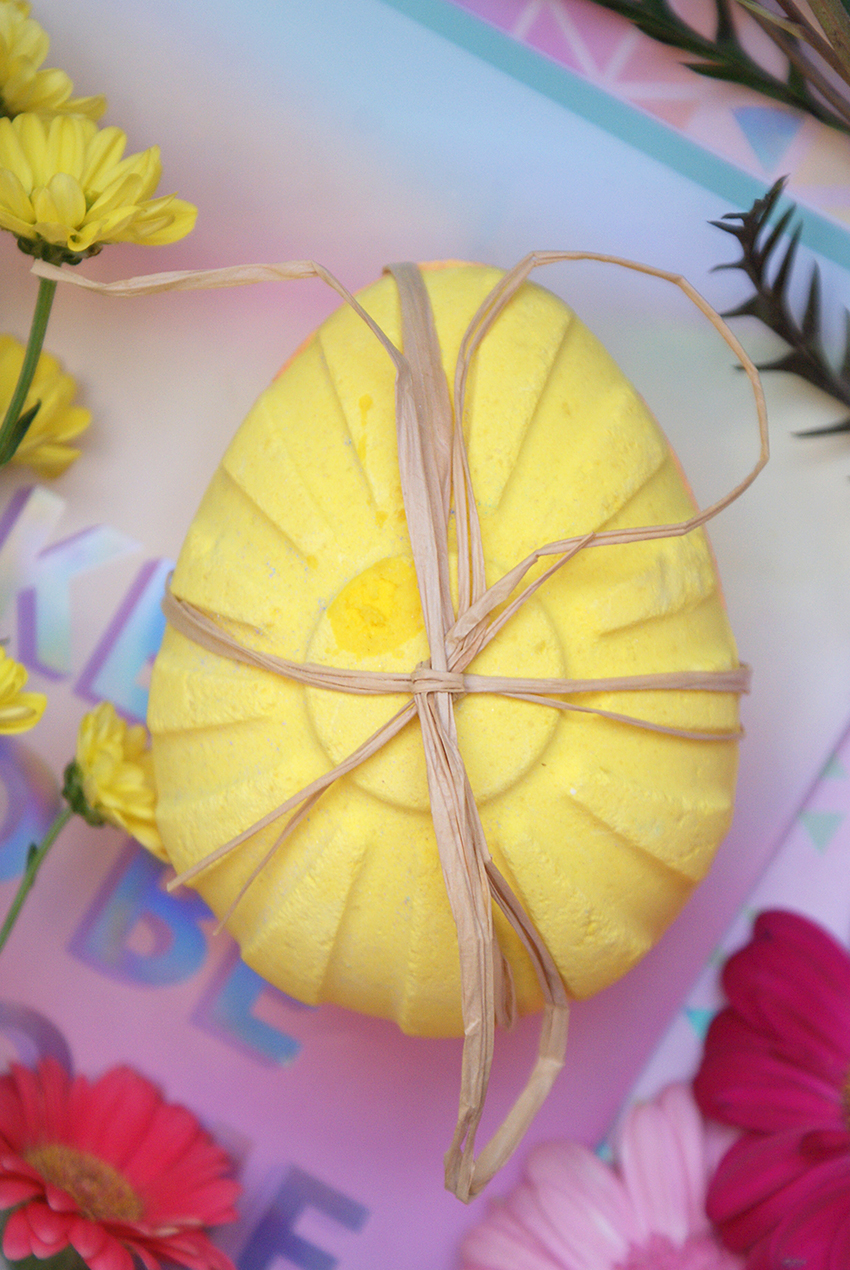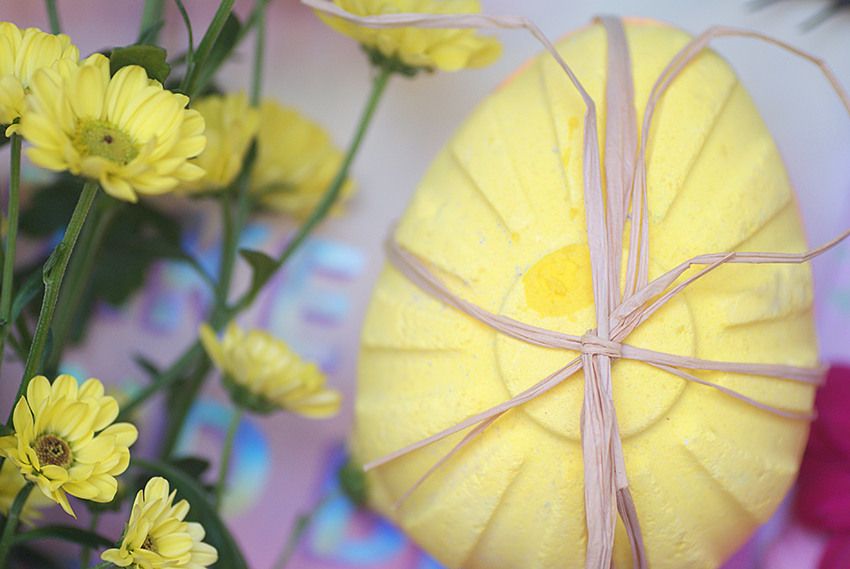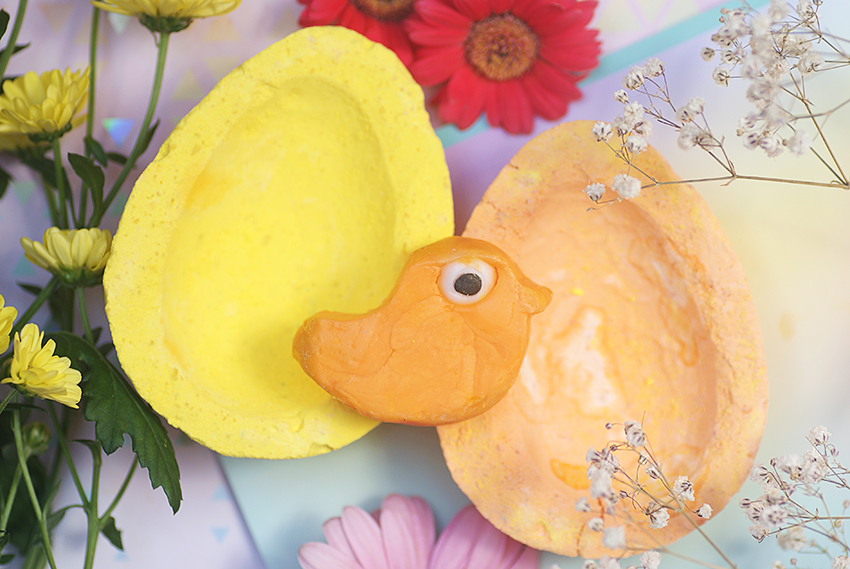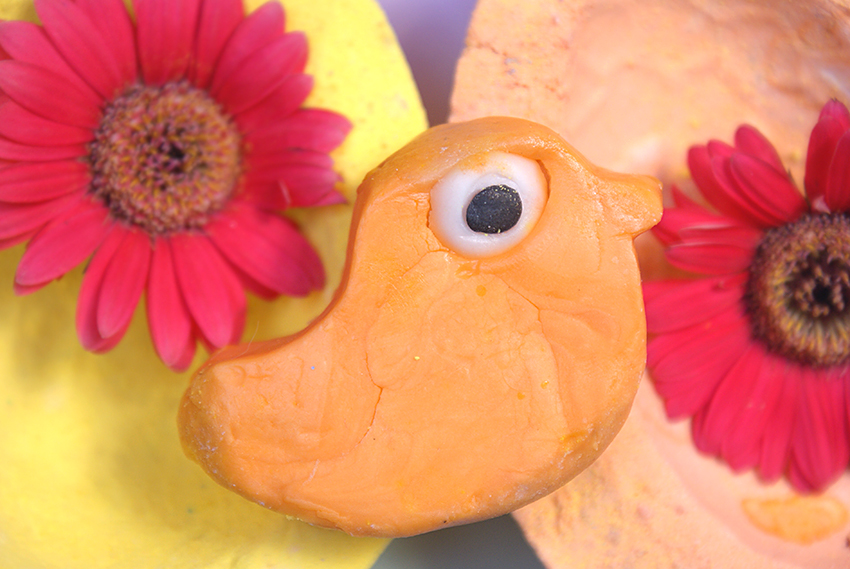 Wat is het?
Ingrediënten: Natrium Bicarbonaat (Sodium bicarbonate), Citroenzuur (Citric acid), Maïsmeel, Talk, Knettersnoep, Glycerine, Natrium Laureth Sulfaat, Geraniumolie (Pelargonium graveolens), Pepermuntolie (Mentha piperita), Water (Aqua), Dipropyleen Glycol, Parfum, Kleurstof 47005, Kleurstof 15510 (CI 15510), Oog (snoepje)
Lush Chick FUN Egg kost €10,95 en is onderdeel van de tijdelijke Paascollectie. Deze gigantische bath bomb is wat duurder, maar ook stukken groter. Hij bestaat uit twee helften — een gele en een oranje, met in het midden een kuikentje van FUN gemaakt. Deze zou je als bubble bar kunnen gebruiken om wat bubbels toe te voegen aan je bad, gewoon even onder de stromende kraan houden. Je kunt hem ook bewaren en onder de douche gebruiken als shampoo of douchegel. De bath bomb kun je uiteraard in twee keer gebruiken, of je gooit het hele ei er in één keer in.
Het ei bevat bevat glycerine ook geraniumolie en pepermuntolie. Ik vond hem eigenlijk wat naar sinaasappel ruiken, maar dan met een warme, licht bloemige ondergrond. De pepermunt gaf wel het frisse tintje aan de geur, ik vond hem daardoor erg lekker. Dankzij de geraniumolie is 'ie toch ook wel warm, en wordt het niet zo'n citrus-achtige meuk. Verder zit er ook nog knettersnoep in, net als bij Stegosaurus. Leuk extra effect, vind ik wel. Het kuikentje binnenin heeft trouwens exact dezelfde geur als het ei zelf.
Speel het filmpje af in 2160p kwaliteit en op volledig scherm voor de beste ervaring! Het filmpje speelt zich versneld af.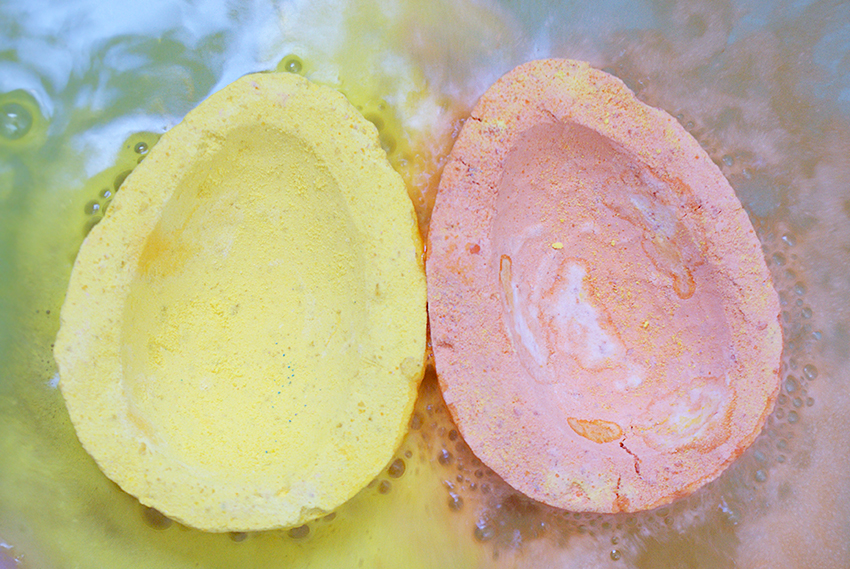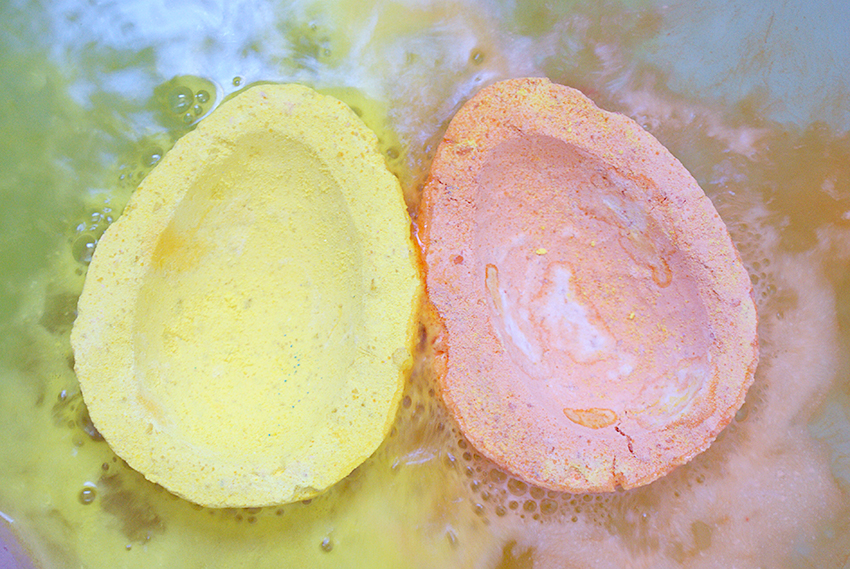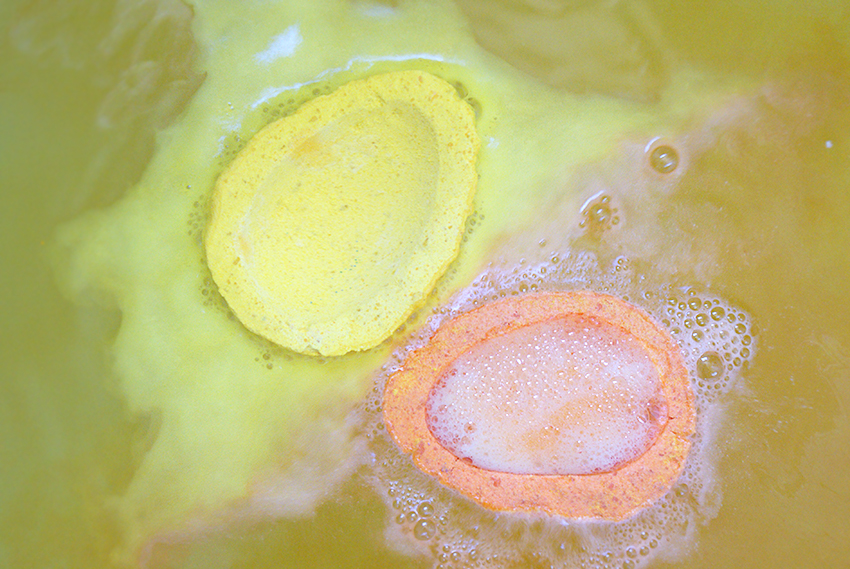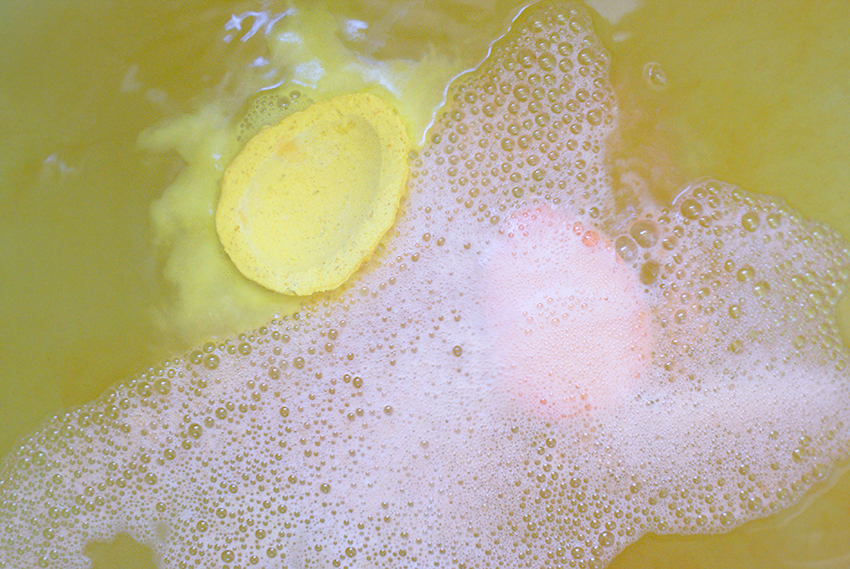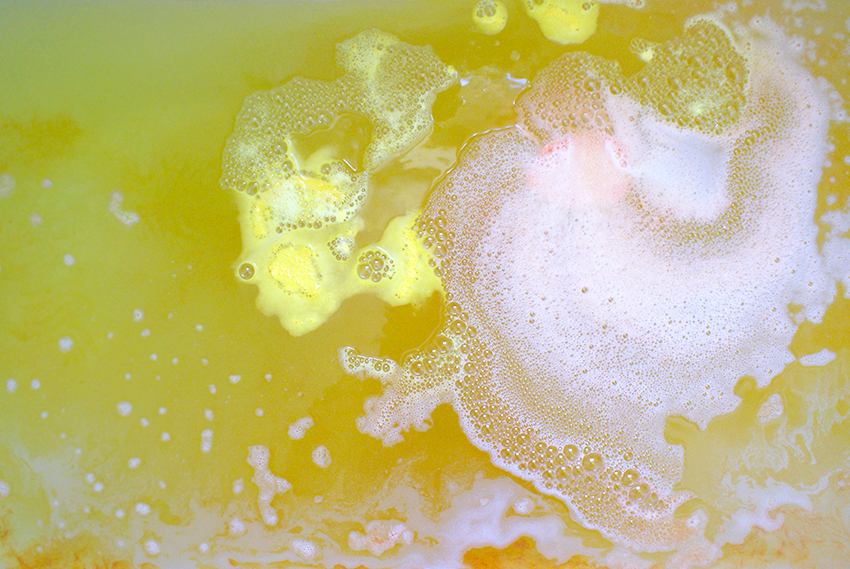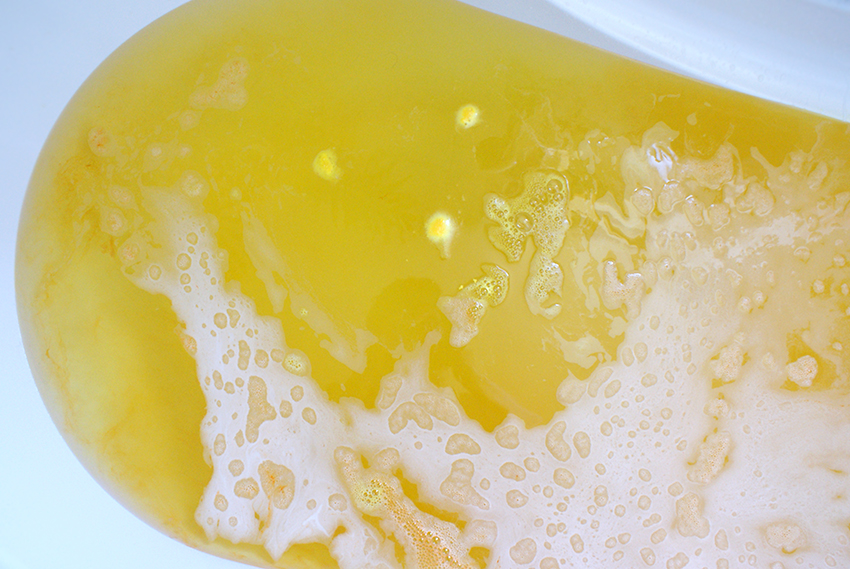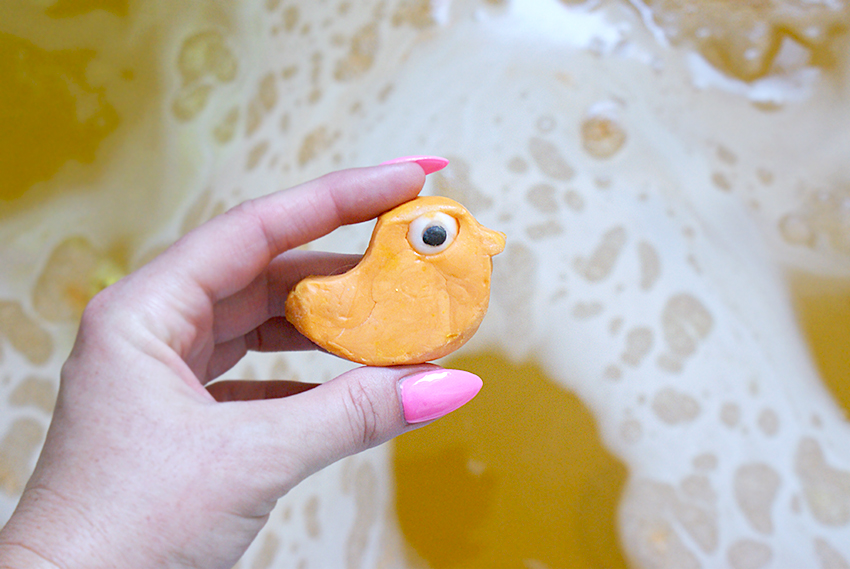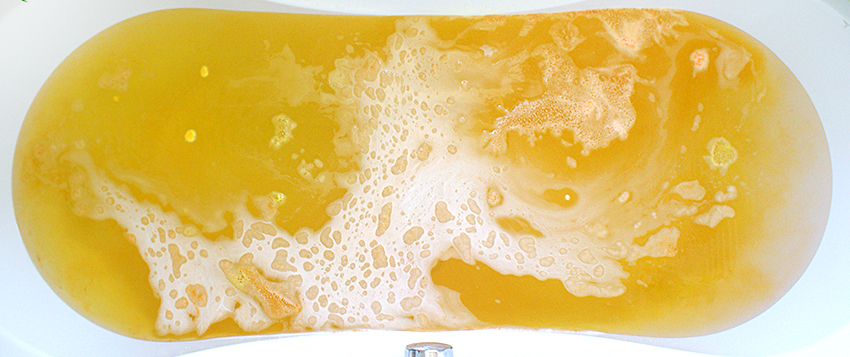 Mijn ervaring
Als ik het ei laat zakken in het water, komt er geel en oranje van beide helften. Geel lijkt te overheersen, maar uiteindelijk mengen deze twee kleuren zich waardoor de eindkleur een soort geel/lichtoranje wordt, erg mooi én vrolijk. Op de oppervlakte hangt een dun laagje schuim, en de geur is erg goed te ruiken tijdens de eerste 10 minuten in bad — daarna rook ik hem helaas niet meer echt. Het is een vrij snelle bruiser, zoals je in het filmpje ook kunt zien, maar na het bruisen komt er nog een wel een portie knettersnoep. Een goede twee minuten lang knettert het water, ik vind het helemaal mooi jongens. Enige jammere is dat het water niet een melkachtig laagje kreeg zoals bij Stegosaurus FUN Egg, ook vond ik van die het bath art iets mooier, maar dat komt ook omdat ik gek ben op de combinatie blauw en paars.
M'n huid voelt na afloop niet bijzonder zacht of gehydrateerd, toch was het een lekkere badsessie. Een leuk kleurtje is natuurlijk nooit verkeerd in bad! Ik zou hem niet opnieuw kopen, ik zou dan eerder weer voor Stegosaurus gaan. Die vond ik qua kleuren een stuk leuker. Mocht je hem toch willen scoren; in de webshop is hij nog steeds te koop, ik denk niet voor lang nog. Dus wees er snel bij in dat geval!

Lush Chick FUN Egg kost €10,95. Hij behoort tot de tijdelijke Paascollectie.
2 Responses to Review: Lush Chick FUN Egg