Review: Lush Ectoplasm Shower Scream
Read this post in
Engels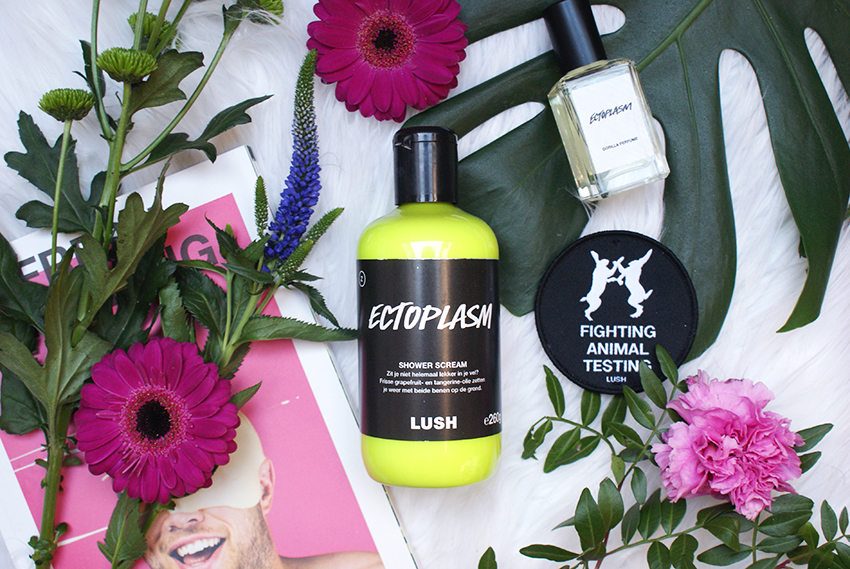 Ik heb deze al een tijdje in huis, maar ik vond hem alsnog de moeite waard om te reviewen. Deze spooky showergel zit in de Halloween collectie sinds vorig jaar. Ik hoop dat hij aankomende Halloween ook weer in de collectie zit, want ik gok dat mijn fles dan al op is. 🤷‍♀️ De kleur vertekend een beetje op de foto, want in het echt zit hij tussen neon-geel en neon-groen in, maar het allerbeste: hij is GLOW IN THE DARK! 😱 Lees je snel mee?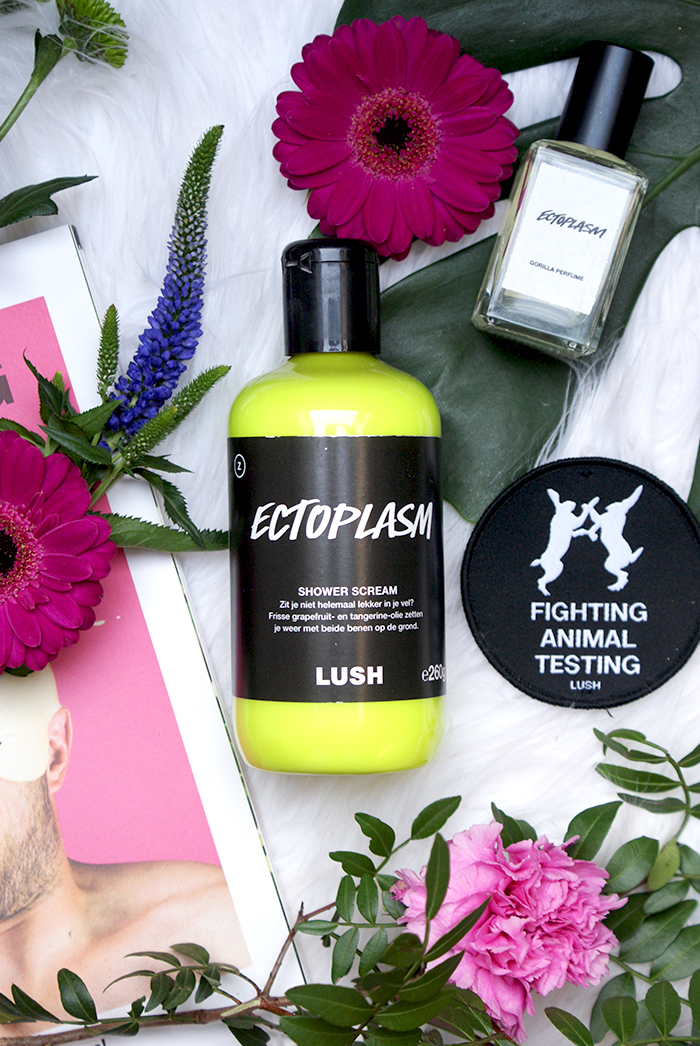 Wat is het?
Lush Ectoplasm shower scream kost €8,95 (110g), €17,95 (250g) of €29,95 (500g) en was onderdeel van de Halloween 2018 collectie. Er was ook een naked showergel van, een parfum, een jelly bomb en een washcard. Zoals ik al zei is de showergel glow in the dark, wat natuurlijk onwijs tof is, vooral met Halloween! Het verschil tussen een shower cream en een showergel is trouwens dat een shower cream veel dikker qua substantie is, maar ook dat hij minder schuimt.
De ingrediëntenlijst ziet er erg goed uit. Glyercine, cacaboter, amandelolie, tangerinewater, tangerine-olie, mandarijnsap, grapefruitsap, fijn zeezout, grapefruitolie énlitsea cubeba-olie. Nou, dat zijn nogal wat heerlijke ingrediënten! De citrusvruchten erin zorgen ervoor dat hij fruitig en heel fris ruikt, alsof je aan een heerlijke, fruitige smoothie ruikt. Het is echt zo'n geur waar je een oppepper van krijgt, ideaal voor 's ochtends dus! Hij is dus niet erg citroen-achtig vind ik, juist de grapefruit en mandarijn ruik ik er goed in. Al met al een verrukkelijke geur!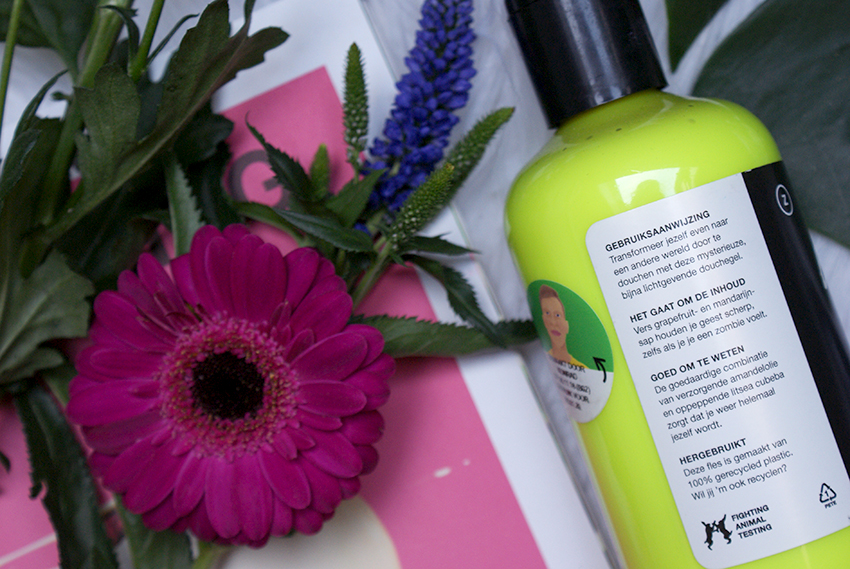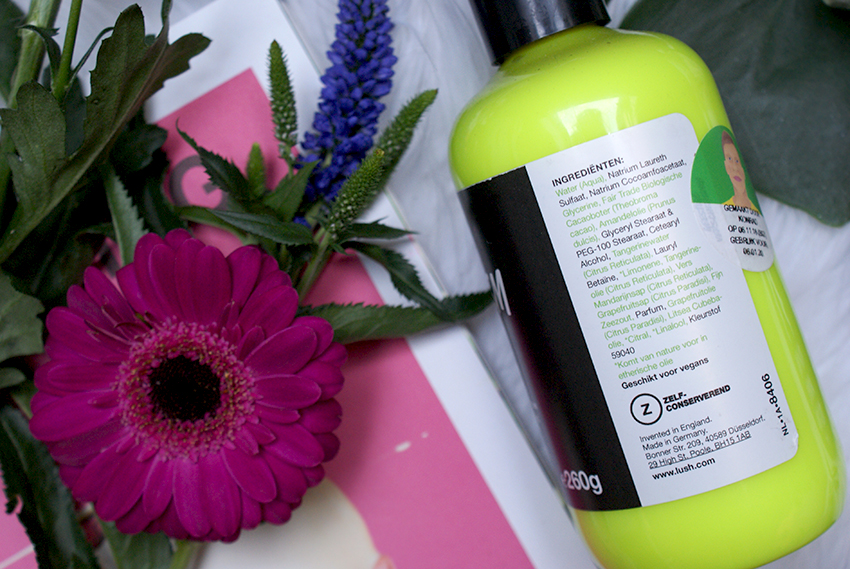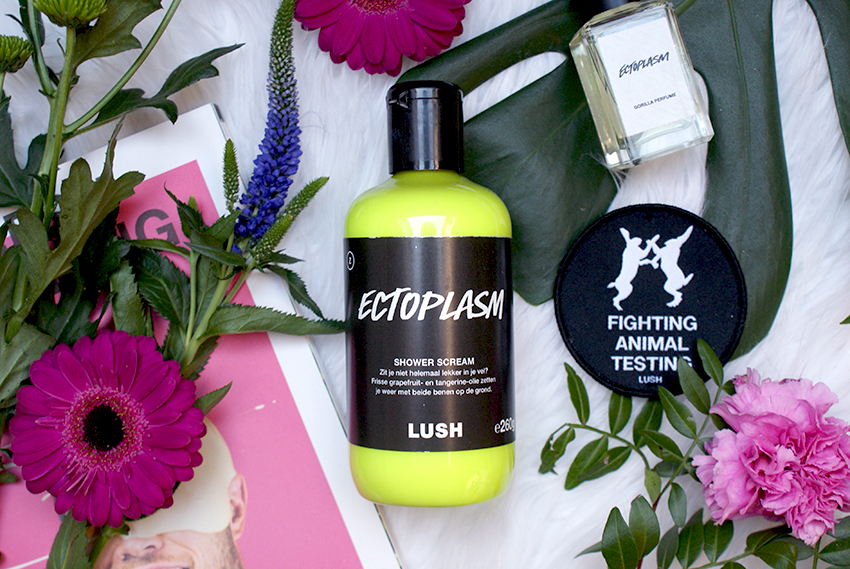 Mijn ervaring
De samenstelling is vrij dik en romig. Als je Oaty Creamy Dreamy of Santa's Christmas wel eens hebt gehad; het is precies dezelfde substantie. Als ik de fles indruk komt de substantie er 'recht' uit en blijft hij ook rechtop staan. #thicc
Ik vind dit soort substanties altijd lekkerder dan gewone showergel, het smeert gewoon beter uit en lijkt je huid ook intenser te verzorgen.
Onder de douche is hij echt hemels. De dikke substantie smeert uit als een soort bodylotion en verwent je neus met heerlijke, vrolijke citrusgeuren. Ik voel meteen al dat m'n huid er zachter van wordt, na afloop voelt dit ook zeker zo aan. M'n huid lijkt ook iets minder droog aan te voelen. De geur is heel subtiel aanwezig, maar blijft niet lang hangen. Desondanks is het een heerlijke showergel dat zeker een fijne toevoeging op m'n shower stash is!

Lush Ectoplasm shower scream kost €8,95 (110g), €17,95 (250g) of €29,95 (500g) en was onderdeel van de Halloween 2018 collectie.
16 Responses to Review: Lush Ectoplasm Shower Scream