Review: Lush Hi Ho Silver Bath Bomb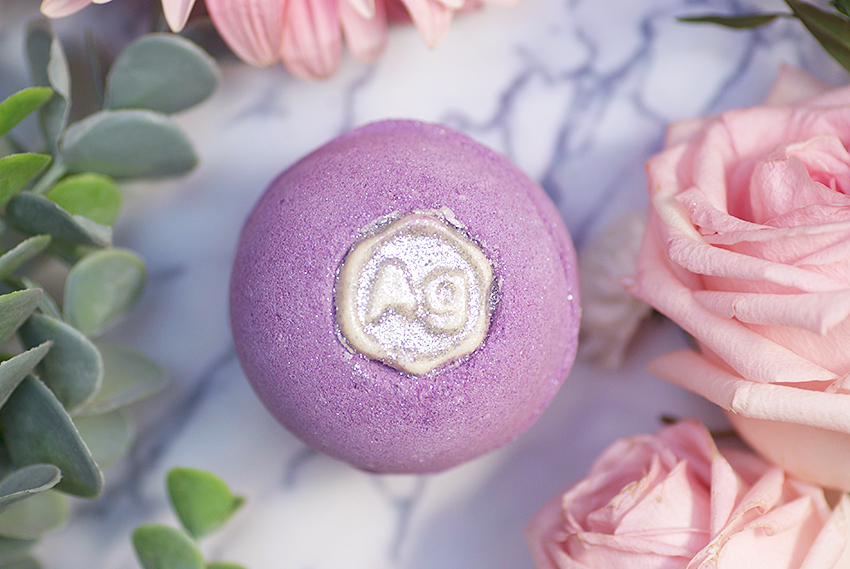 Dat een kleinere bath bomb niet zo goed presteert als een grote bath bomb; die theorie heeft Goldrush compleet ontkracht. Dat kleine krachtpastertje zorgde voor een kleurrijk bad vol geur en kleur. Hi Ho Silver ziet er net zo uit als Goldrush, maar dan paars met zilver. Zou deze ook zo goed presteren in bad? Ik testte het voor je uit!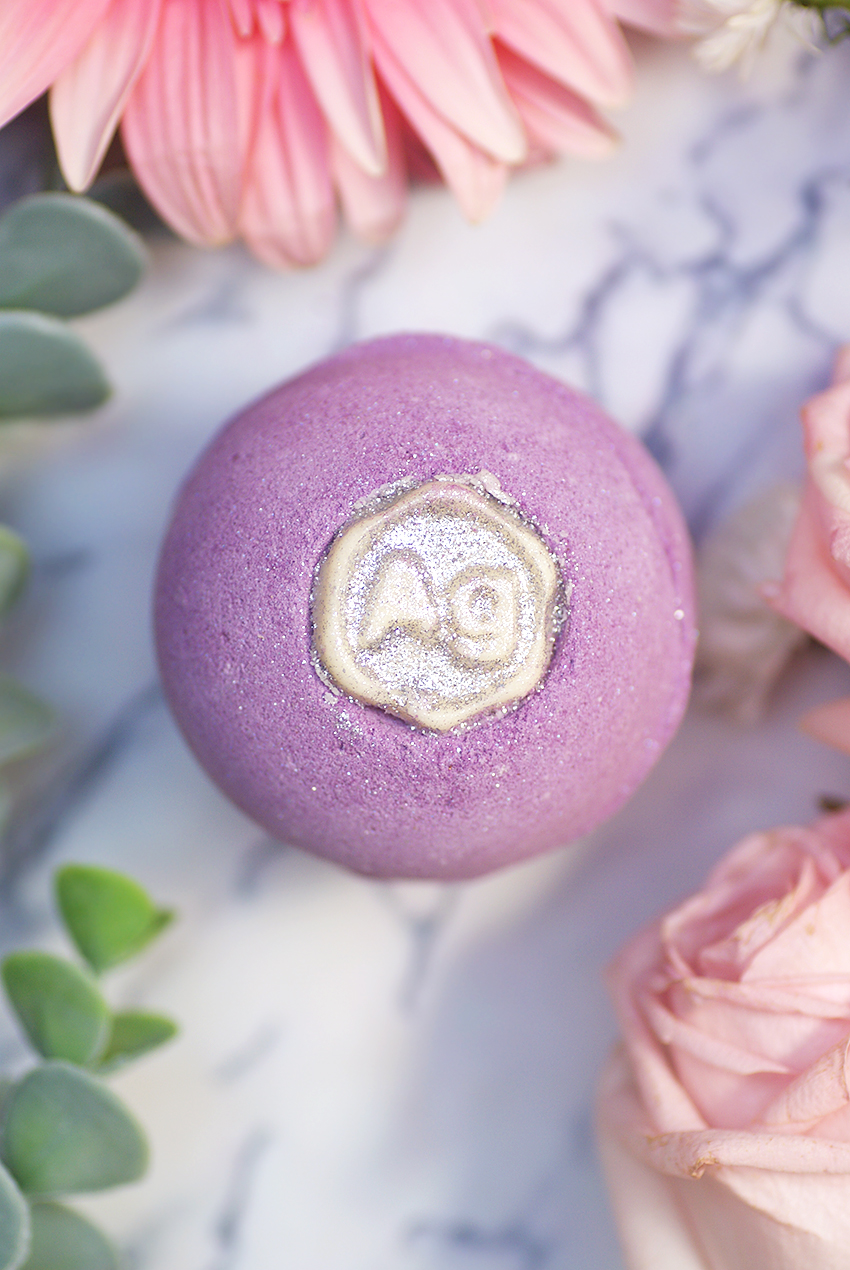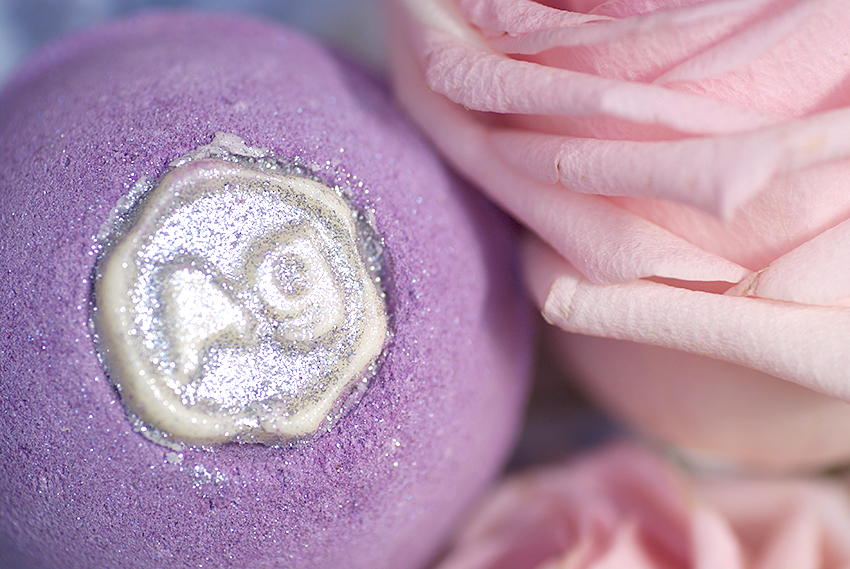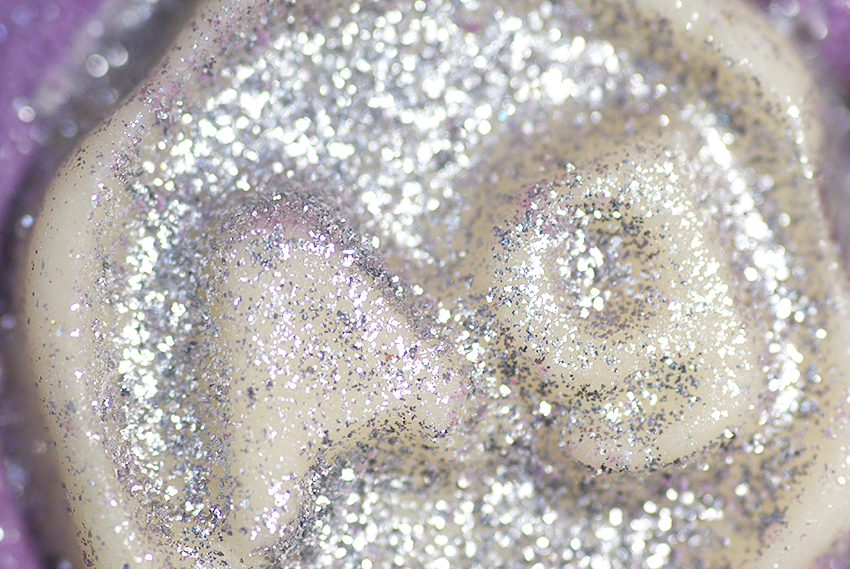 Wat is het?
Ingrediënten: Natrium Bicarbonaat (Sodium bicarbonate), Citroenzuur (Citric acid), Synthetische Fluorflogopiet, Titanium Dioxide, Fair Trade en Biologische Cacaoboter, Limoenolie (Citrus aurantifolia), Olibanumolie (Boswellia carterii), Braziliaanse Sinaasappelolie (Citrus sinensis), Wijnsteenzuur (Potassium bitartrate), Water (Aqua), Fair Trade Sheaboter (Butyrospermum parkii), Amandelolie (Prunus amygdalus dulcis), Dipropyleen Glycol, Laureth 4, Natrium Coco Sulfaat, Cocamidopropyl-betaïne, Tinoxide, Benzyl Salicylaat, Hydroxycitronellal, Isoeugenol, *Limonene, Parfum, Kleurstof 42090
Lush Hi Ho Silver Bath Bomb kost €7,50 en is onderdeel van de tijdelijke Harajuku collectie, bestaande uit uiteenlopende 54 bath bombs. Hi Ho Silver is een kleinere bath bomb, paars met een zilvere stempel erop. Deze stempel is van cacaoboter en bevat (biologisch afbreekbare) glitters. Hij bevat verder limoenolie, olibanumolie, sinaasappelolie, amandelolie en nog wat sheaboter. Lekker hydraterend dus. Het kleurtje vind ik ook erg leuk, paars is m'n #2 lievelingskleur! (Met roze natuurlijk op #1)
De geur is heerlijk. Hij is fris door de sinaasappel, maar heeft een warme achtergrond door de amandel. Ik vind hem een klein beetje iets weghebben van Celebrate / Golden Wonder. Het is geen opvallende geur, hij is eerder iets subtiel. Hij heeft een onwijs lekkere geur. Heel zacht maar ook warm.
Speel het filmpje af in 2160p kwaliteit en op volledig scherm voor de beste ervaring! Het filmpje speelt zich versneld af.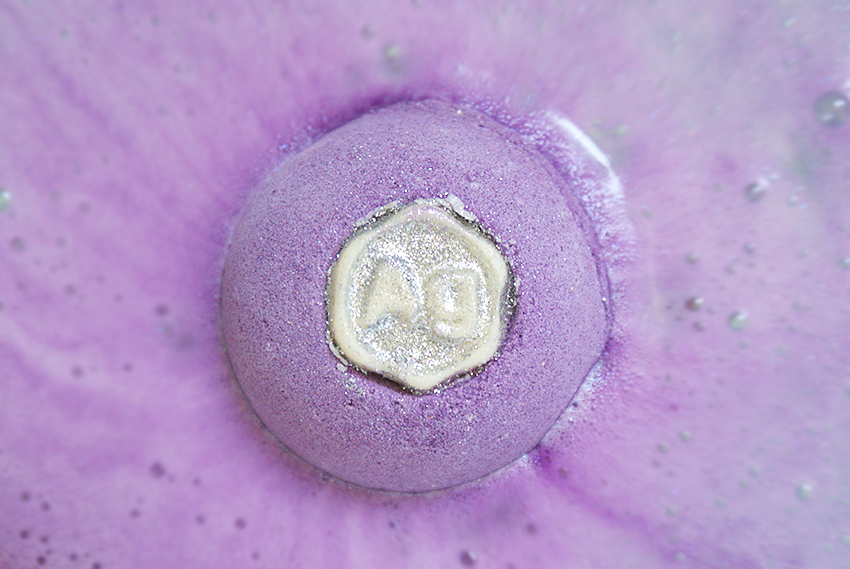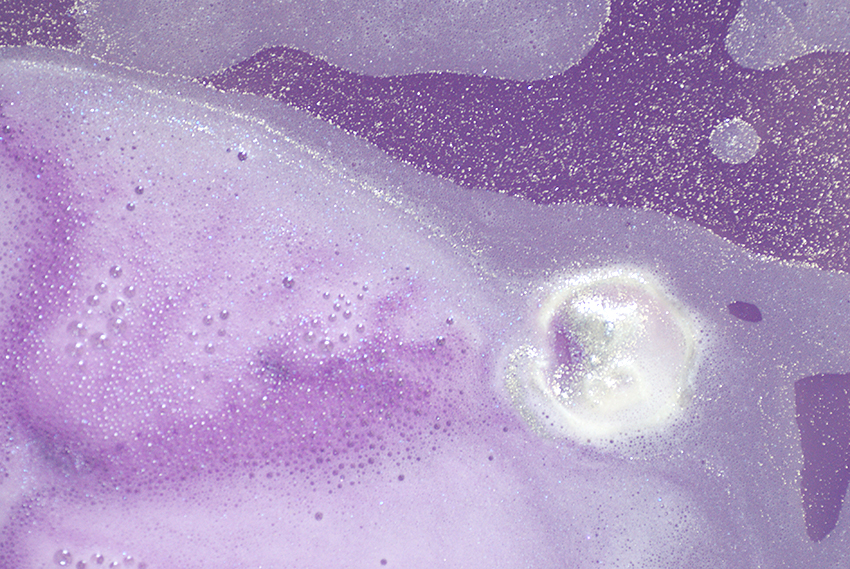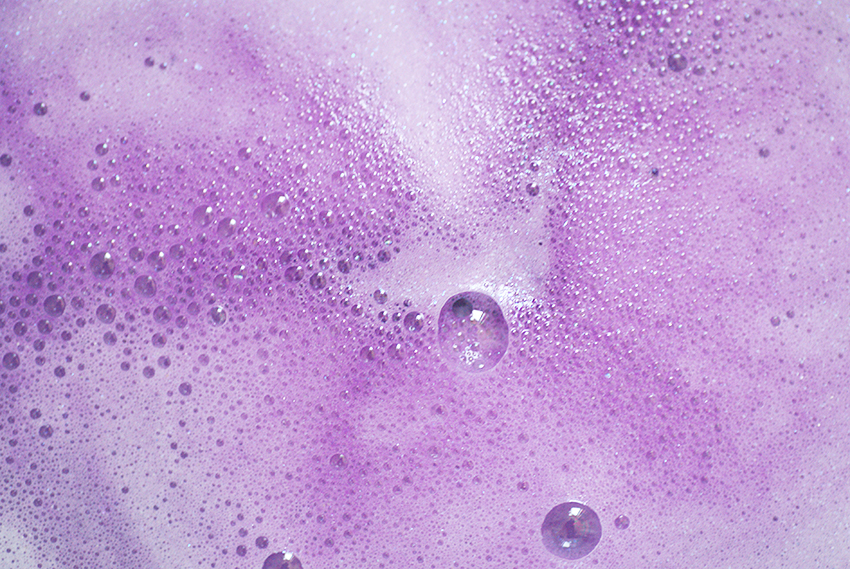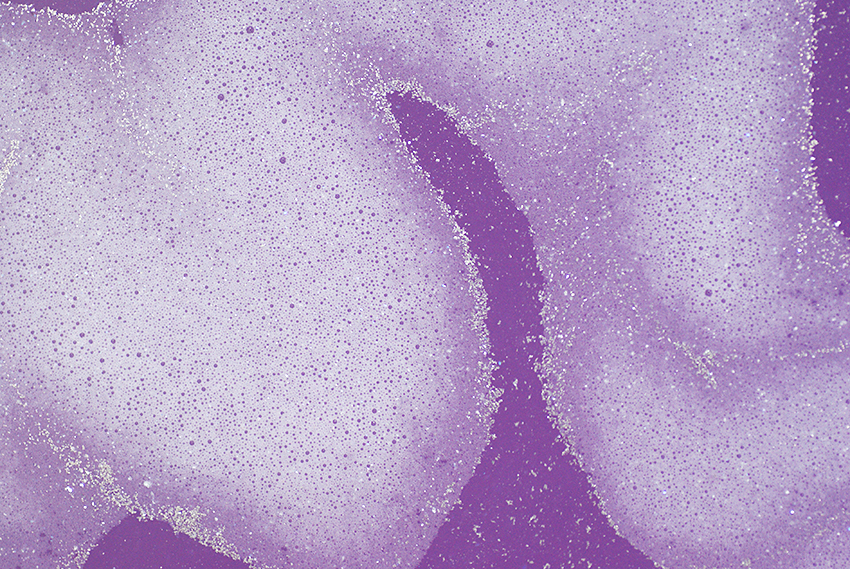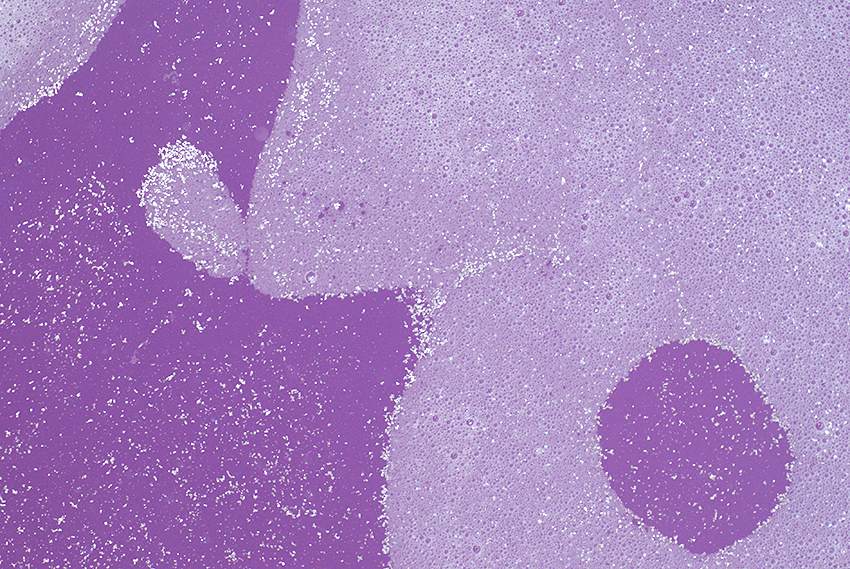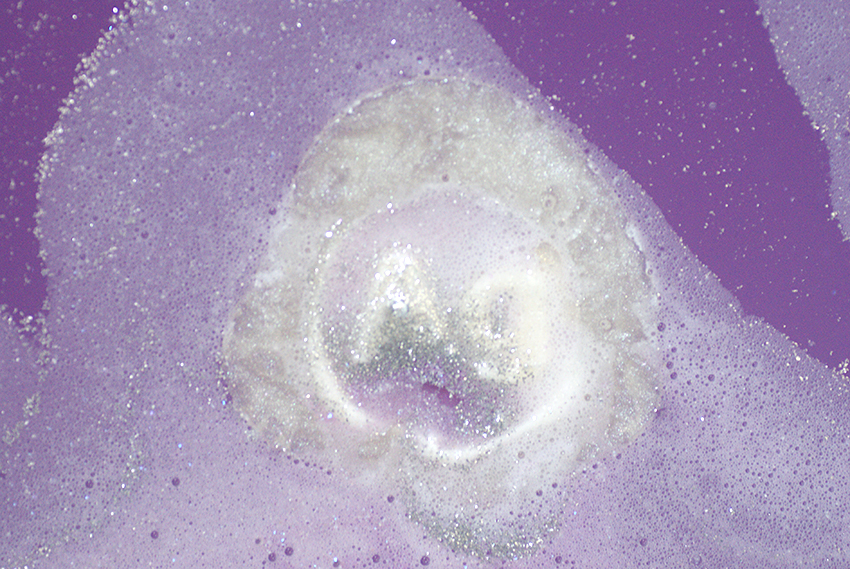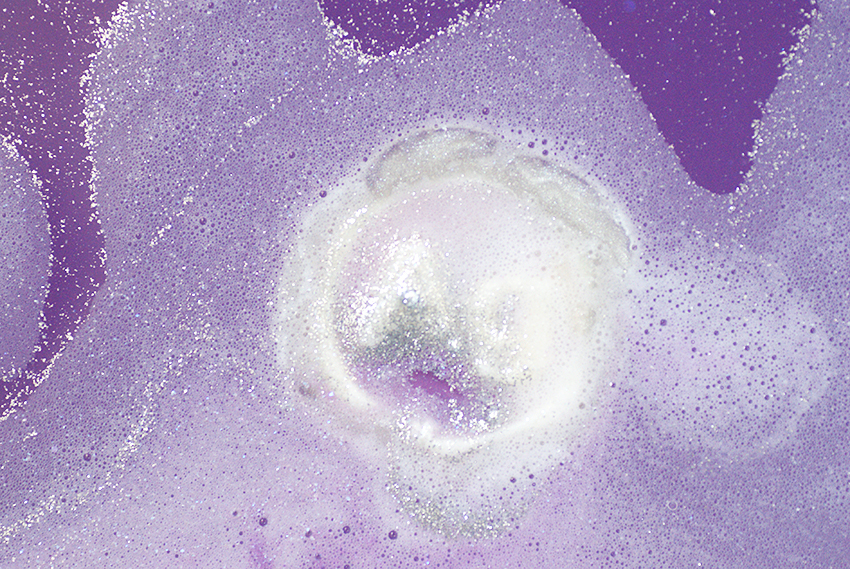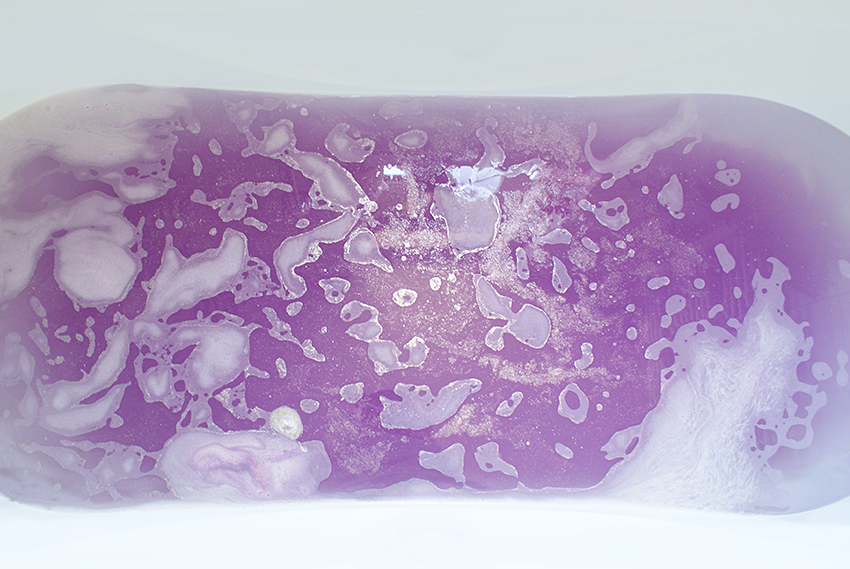 Mijn ervaring
Ik kan nog wel honderd foto's neerzetten, maar ik denk dat het beeld wel compleet is. Deze kleine bath bomb doet niet onder voor zijn grote broers en zussen! Wanneer hij water voelt, begint hij paars schuim alle kanten op te schieten. Volgens begint hij z'n ronde door het bad, terwijl het paarse schuim het water onder de oppervlakte ook felle kleur paars geeft. Op het moment zat de zilveren stempel van cacaoboter het water aanraakt, begint het glitterfestijn. De Gay Pride is er niets bij. Bergen glitter worden uitgespuugd door de stempel en versieren de hele oppervlakte. Ik weet niet of ik blij of bezorgd moet kijken — het is het héél veel glitter. De witte poelen van schuim op de oppervlakte worden omlijnd door zilveren glitters. Dit is nou wat je noemt silver lining.
Het water is prachtig. Betoverend, magisch. Een levendige kleur paars, blauwe glitters zweven door het water, op het water ligt hier en daar wat schuim dat omlijnd is door zilveren glitters. Ter hoogte van het water zit een zilveren rand op de wand van het bad, sommige glitters zijn vastgeplakt dankzij de boters. Leuk om dit eraf te vegen met je vinger; je hele vinger is zilver. Ik ben een onwijze fan van glitters, maar ik merk nu al op dat dit wel heel veel glitters zijn. Het zit letterlijk overal. Op m'n bad, in het water, op m'n lijf, zelfs een handdoekje dat ik vastpak zit nu onder de glitters. De geur merk ik overigens niet meer op, die lijkt hard te zijn weggerend voor de glitters.
Na het badderen stap ik als een echte stripper uit bad. Ik zit onder de glitters, en niet een beetje — ik heb echt een zilveren gloed over m'n lijf. Ik lijk wel de fucking tin man van Wizard of Oz!! En toen ik buiten in de zon stond leek ik wel Edward Cullen uit Twilight, die in het zonlicht stapt en begint te glitteren. Nou, dat was ik precies. Hoewel ik de bath art en geur geweldig vind, vind ik het aantal glitter echt te overweldigend. Iets minder zou precies goed zijn. M'n huid voelde wel lekker zacht aan, maar de glitters bleven nog heel lang zitten op m'n huid..

Lush Hi Ho Silver Bath Bomb kost €7,50. Hij behoort tot de tijdelijke Harajuku collectie.
3 Responses to Review: Lush Hi Ho Silver Bath Bomb