Review: Lush Jasmine Flower Bath Bomb
Read this post in
Engels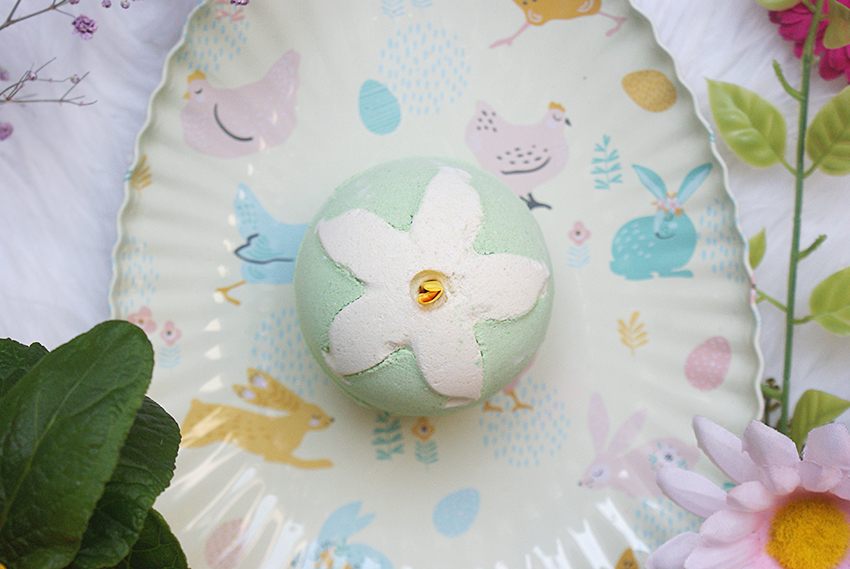 Er zijn tijden dat ik heel blij ben met een bad, maar ook weer niet. De Paas- en Moederdagcollectie van Lush bevatten namelijk beide heel veel badproducten. En dat betekent natuurlijk dat er wel het één en het ander getest moet worden! Het was lastig om een keuze te maken, eerlijk is eerlijk — de collecties zijn niet heel goedkoop, maar uiteindelijk besloot ik o.a. voor Jasmine Flower te gaan. En daar heb ik zeker geen spijt van!
Lees je verder?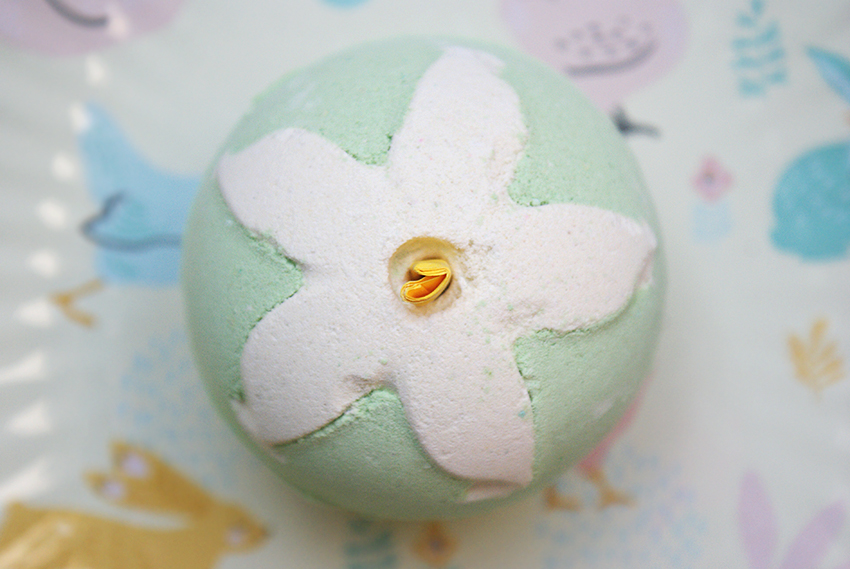 Wat is het?
Lush Jasmine Flower Bath Bomb kost €7,50 en is onderdeel van de tijdelijke Moederdag collectie. Hij is wat prijziger dan de gemiddele bath bomb, terwijl hij niet groter of specialer is. Het enige verschil is wellicht dat je het kleine briefje bovenin eruit kunt halen, om er iets liefs op te schrijven voor bijvoorbeeld je moeder. Verder is het gewoon een mooie bath bomb, heel leuk voor Moederdag als cadeautje.
De naam doet het al vermoeden, deze bath bomb bevat jasmijn. Dat is echter niet het eerste natuurlijke ingrediënt in de lijst, dat is namelijk blauwe kamille-olie, gevolgd door lavendelolie, afrikaanse goudsbloemolie en tangerine-olie. Daarna komt pas jasmijnpoeder. Ik kan je wel vertellen dat jasmijn echt de overheersende geurnoot is, hij heeft een heerlijke, warme en bloemige geur. Hij ruikt overduidelijk naar jasmijn, ook vind ik hem wat musk-achtig qua geur. De geur is tevens goed aanwezig, dus dat is al een pluspunt.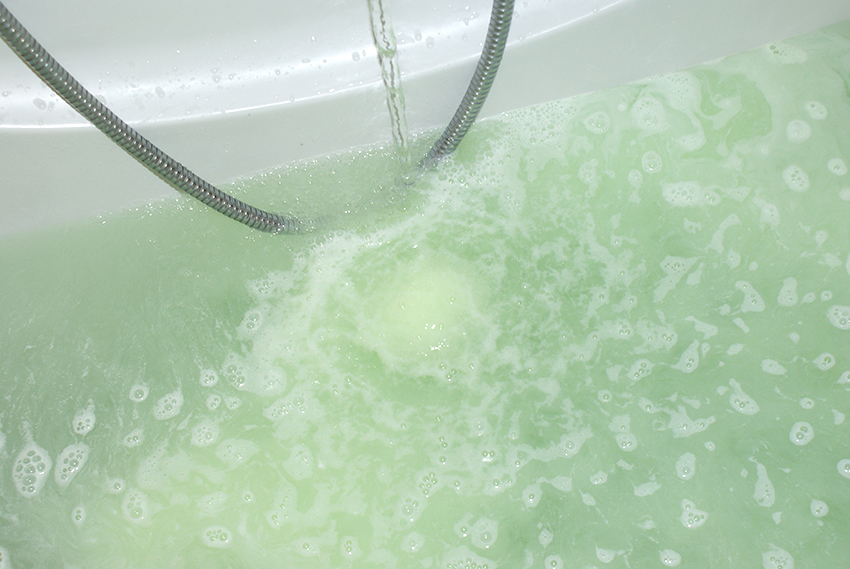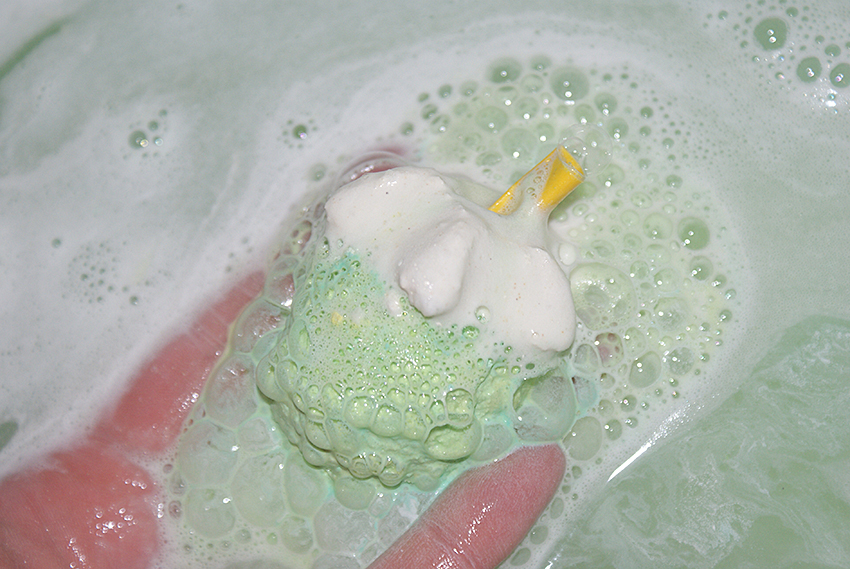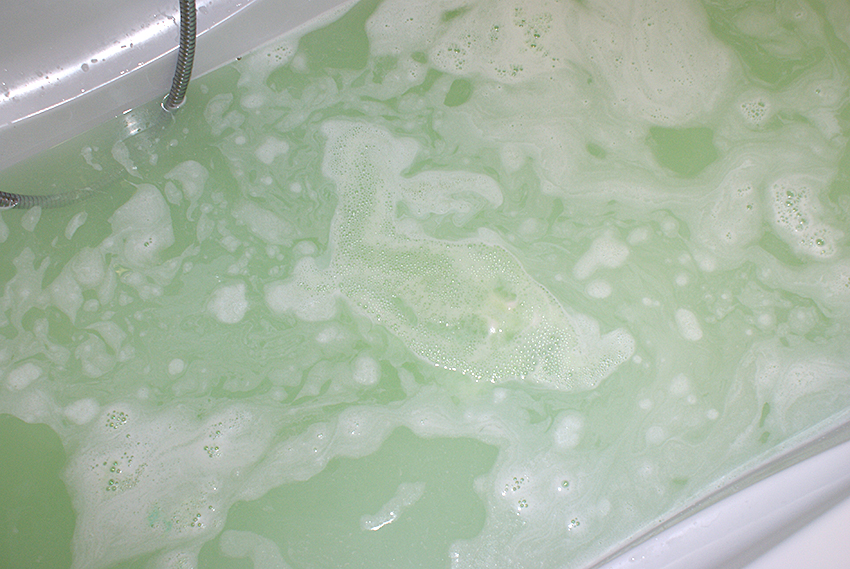 Mijn ervaring
Het is een enorm snelle en luide 'bruiser'. Hij verdwijnt op de bodem van het bad en vanaf daar bruist hij er behoorlijk op los! Aan de oppervlakte is dat goed te zien, want hij rolt, bruist en zwemt door het hele bad heen.
Het water wordt een mooie, pastelgroene kleur met een melkachtig laagje op de oppervlakte, ik gok dat dit de oliën zijn. De geur is zeer goed aanwezig en het water voelt ook heerlijk aan — zacht en het laagje op het water geeft een extra gevoel van luxe! M'n huid voelt na afloop erg zacht aan, zelfs nadat ik m'n benen had geschoren voelde ze niet droog of ruw aan, maar zacht, glad en gehydrateerd. Hemels!
Het gele papiertje kon ik niet terugvinden in bad, ik was even bang dat hij ergens in m'n bilspleet zou zitten 😂 Gelukkig vond ik hem na het badderen terug in het putje. Er stond niets, ik was in eerste instantie hoog beledigd, maar toen vertelde iemand op Instagram dat je hem zélf hoort in te vullen, voor als je hem cadeau doet. Oh, oke. Oeps.
Conclusie
Een heerlijk bad. Zou ik hem opnieuw kopen? Nah, dat niet. Vind ik hem z'n geld waard? Lastig, want ikzelf zit meestal maar 20-30 minuten in bad. Ik krijg het snel warm, krijg dorst, zit niet lekker en verveel me al na 5 minuten. In dat geval is het natuurlijk wel veel geld voor een half uurtje lol. Zit je nou zeker een uur een bad, dan is het het absoluut waard. Ook als je gek bent op de geur van jasmijn dan is dit echt een aanrader.

Lush Jasmine Flower Bath Bomb kost €7,50. Hij behoort tot de tijdelijke Moederdagcollectie.
6 Responses to Review: Lush Jasmine Flower Bath Bomb