Review: Lush Mamma Mia Shower Scrub
Read this post in
Engels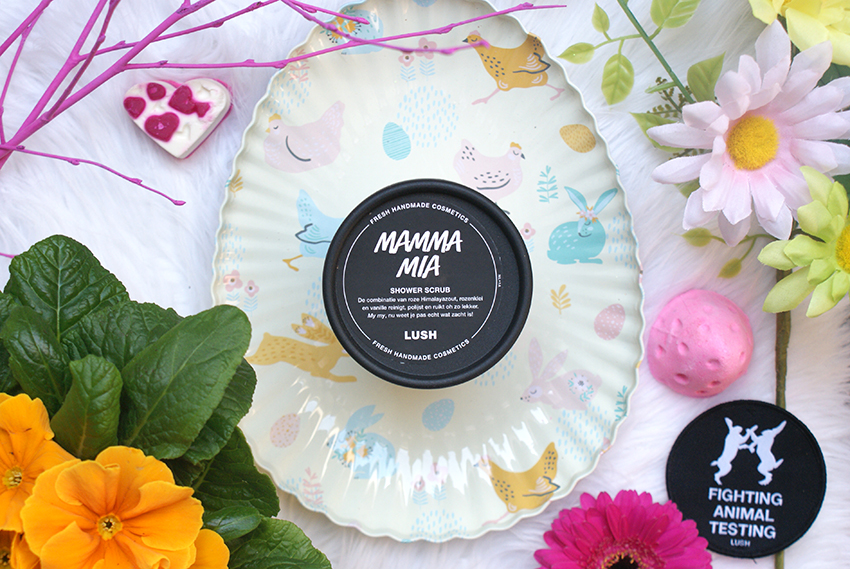 Scrub? Heerlijk. Roze scrub? Geef het me! I don't care hoe hij ruikt (met uitzondering van kerrie), een roze scrub moet ik gewoon in m'n bezit hebben. Zo ook deze scrub uit de Moederdag collectie van Lush. My ass is BROKE dankzij deze collectie, die ook nog eens samen met de Paascollectie kwam 😒, maar je moet iets over hebben wil je wat te reviewen op je blog. Ja toch? TOCH????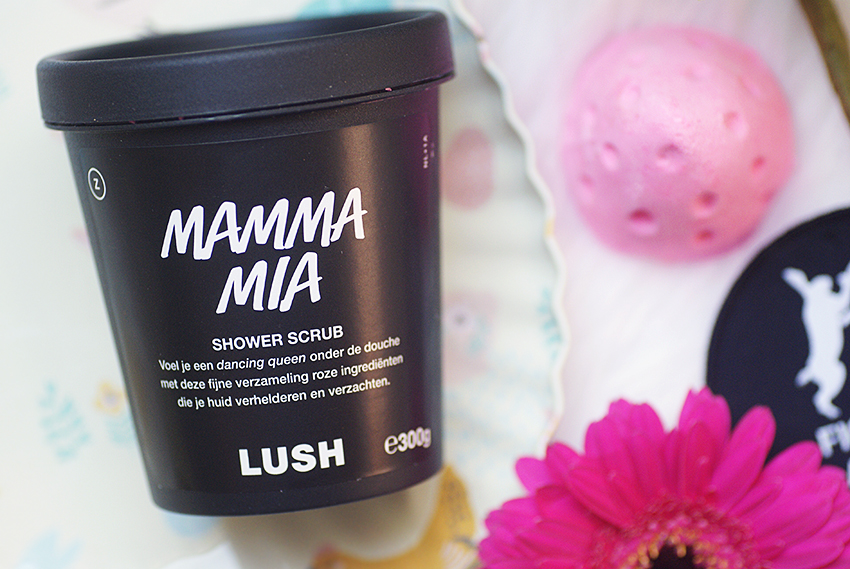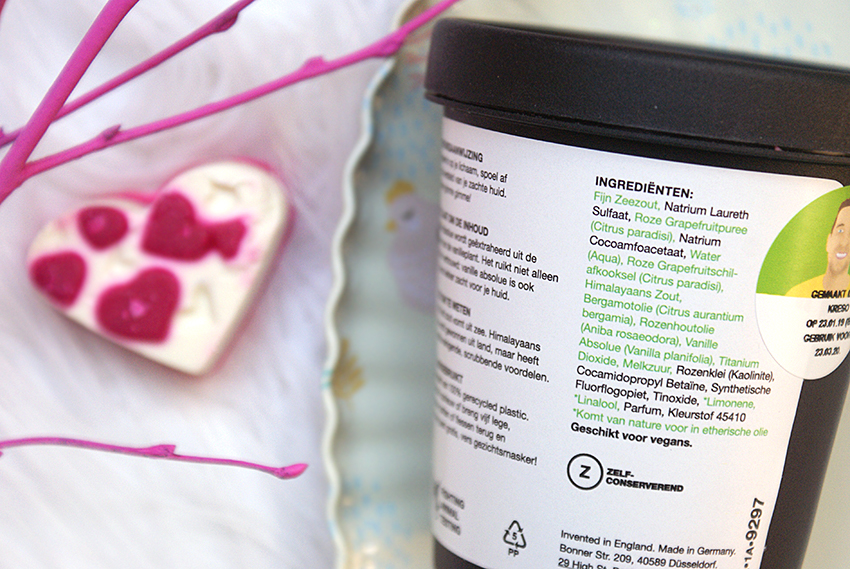 Wat is het?
Lush Mammia Mia kost €15,95 (300 gram) of €26,50 (600 gram). Hij is onderdeel van de Moederdag collectie, dus niet het hele jaar te koop. Behalve dat de kleur gewoon geweldig is, vind ik de substantie zelf ook heel fijn. Hij is minder grof dan Ocean Salt of Rub Rub Rub, dit is echt een soort papje met scrubkorrels erin. Je schept er een handje uit en let the scrubbing begin!
Ik kan niet zonder scrubben. Een heerlijke zacht huid, die zacht en soepel aanvoelt, is eerder standaard dan een uitzondering bij me. Buiten dat is het ook gewoon goed voor je huid! Je verwijdert dode huidcellen, het is stimuleert de doorbloeding, het maakt verstopte poriën open, noem het maar op.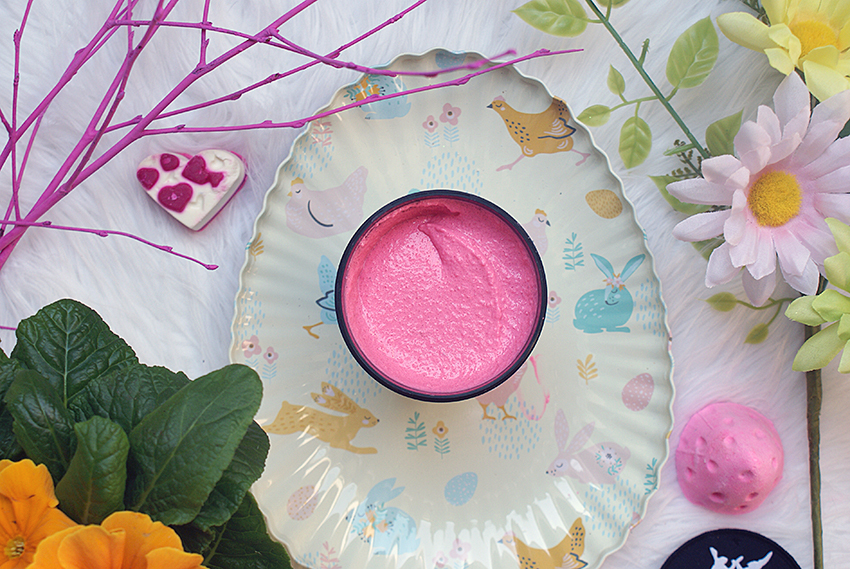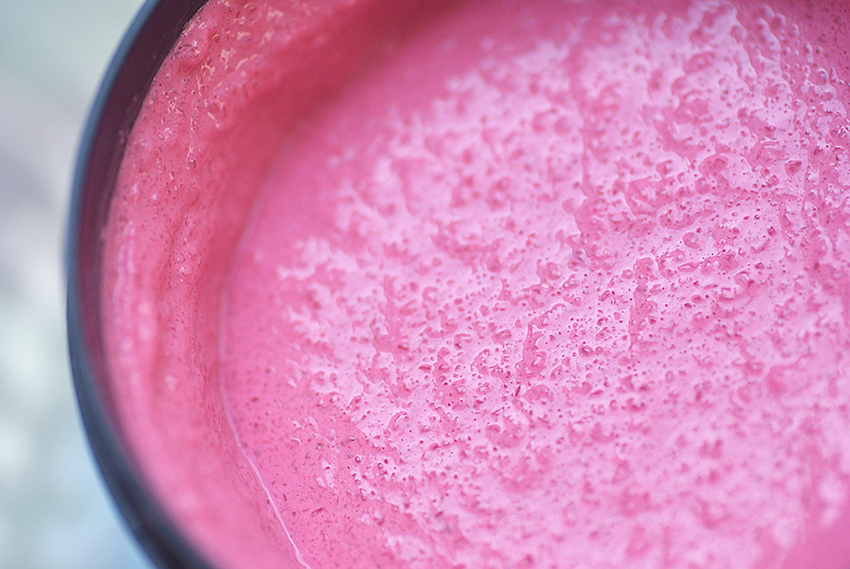 Wat zit erin?
De scrubkorrels in dit product is fijn zeezout en Himalayaans zout. Het tweede ingrediënt is NLS, een surfactant die we ook wel kennen onder de naam SLS of SLES. Dit zorgt ervoor dat de huid gereinigd wordt, hetzij op een wat chemische manier, er is veel discussie rondom dit ingrediënt. Zelf boeit me geen ene hol. Ik reageer nooit echt op parfum, alcohol (behalve op feestjes), SLS, SLES, noem het maar op. Maar goed, verder zit er ook nog roze grapefruitpuree in, roze grapefruitschilafkooksel (probeer dit eens tien keer achter elkaar te zeggen, flim het en stuur het naar me op), bergamotolie, rozenhoutolie, vanille absolue en rozenklei. En wederom komt de ingrediëntenlijst op de pot totaal niet overeen met wat er in de webshop staat. Not funny, Lush!
De geur is zoet en bloemig. Zoet vanwege de grapefruit erin, bloemig vanwege de bergamot en rozen, maar ook wel warm vanwege de vanille erin. Dit is een geur waarvan ik wel meer producten zou willen! (Lush, lezen jullie even mee?) Sommige mensen vinden de geur lijken op Prince Charming, en hoewel ik de vergelijking absoluut zie (vanwege de grapefruit in beide producten), vind ik Mamma Mia warmer. Prince Charming is meer fris.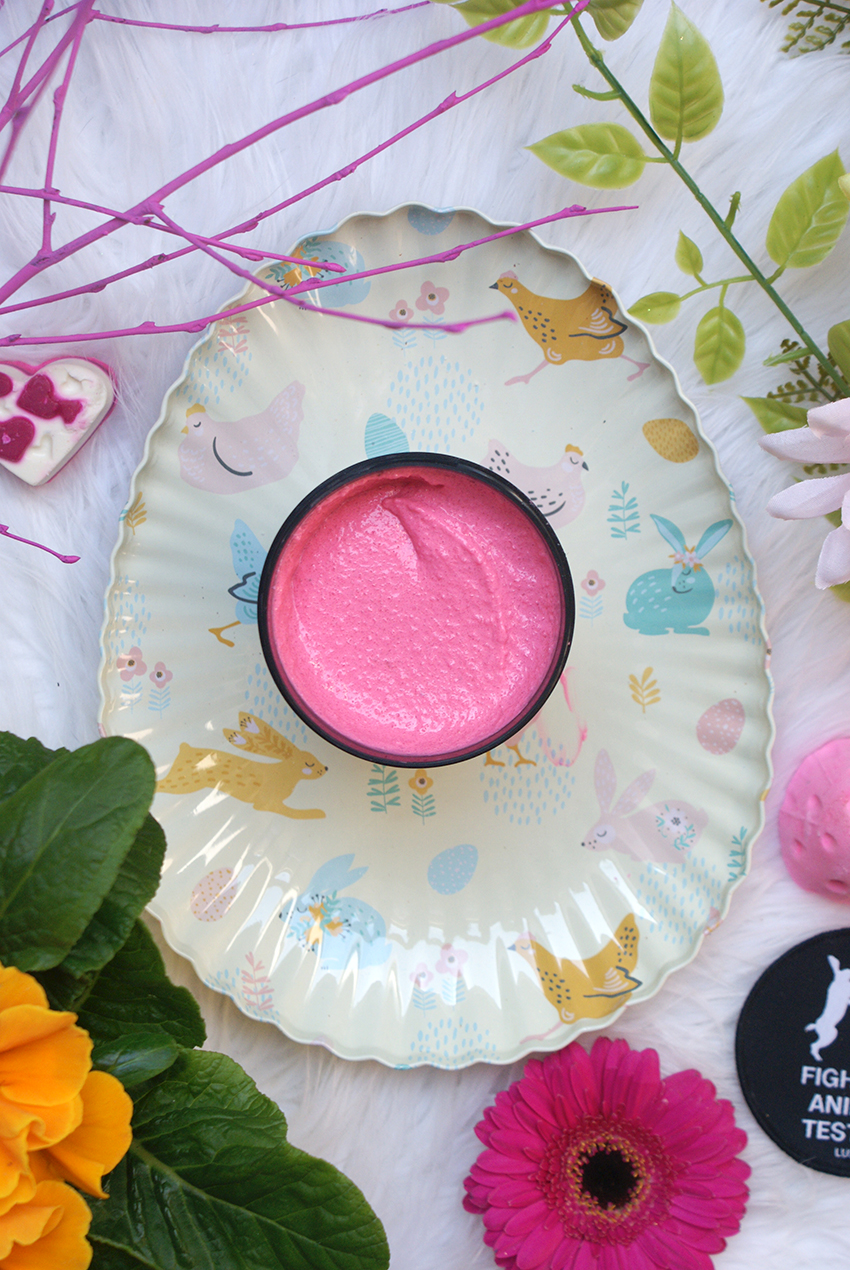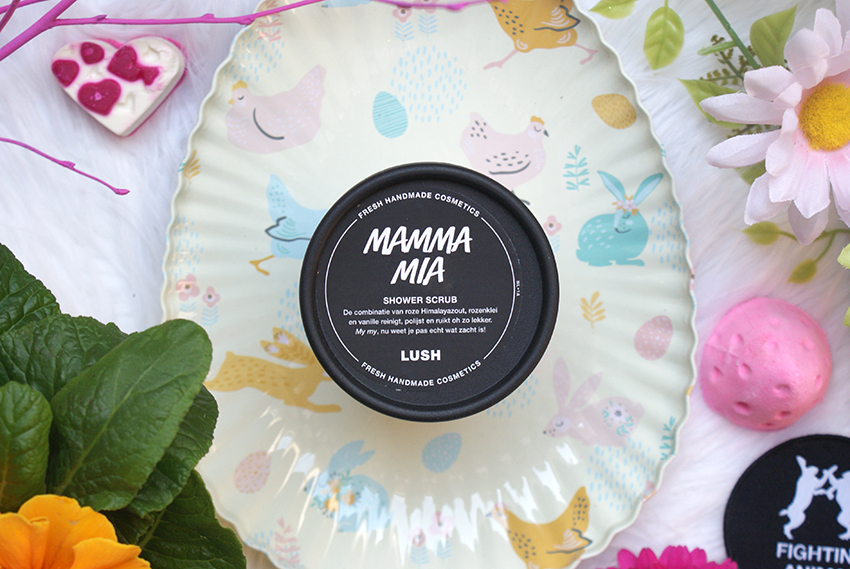 Wat vind ik ervan?
Het is oprecht een goddelijk product. Waarom? Allereerst de geur, die is gewoon lekker. Zoet en bloemig, perfect voor het voorjaar. De kleur is een groot pluspunt. De substantie is ook precies goed — fijne scrubkorrels drijvend in een hydraterend papje. Ik word hier vrolijk van, maar mijn huid ook! Die voelt gewoon onwijs zacht, soepel en glad aan. Of ik een 600 gram pot ga kopen weet ik niet, het is best een hoop geld. Maar ik ga deze pot in ieder geval met héél veel plezier opmaken!
Lush Mammia Mia Shower Scrub kost €15,95 en bevat 300 gram. Hij behoort tot de tijdelijke Moederdag collectie.
15 Responses to Review: Lush Mamma Mia Shower Scrub