Review: Lush Guardian of the Forest Bath Bomb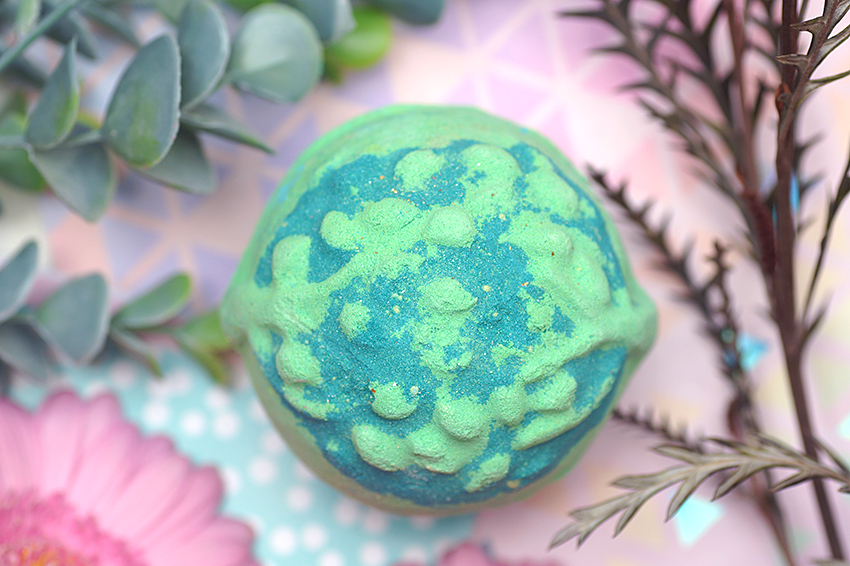 Heb ik dat — koop ik een berg bath bombs om te reviewen, gaan er een aantal uit binnenkort. Zo ook deze groene rakker — alwéér. Een paar jaar geleden werd hij al uit het assortiment getieft, en nu dus weer. Onbegrijpelijk, want het is de enige bath bomb met een aardse, groene geur. Nou ja, snel nog maar even reviewen dan. En ik moet eerlijk zeggen, ondanks dat ik niet van aardse geuren houd, vind ik het misschien toch wel jammer dat deze bath bomb ons verlaat. Lees maar verder!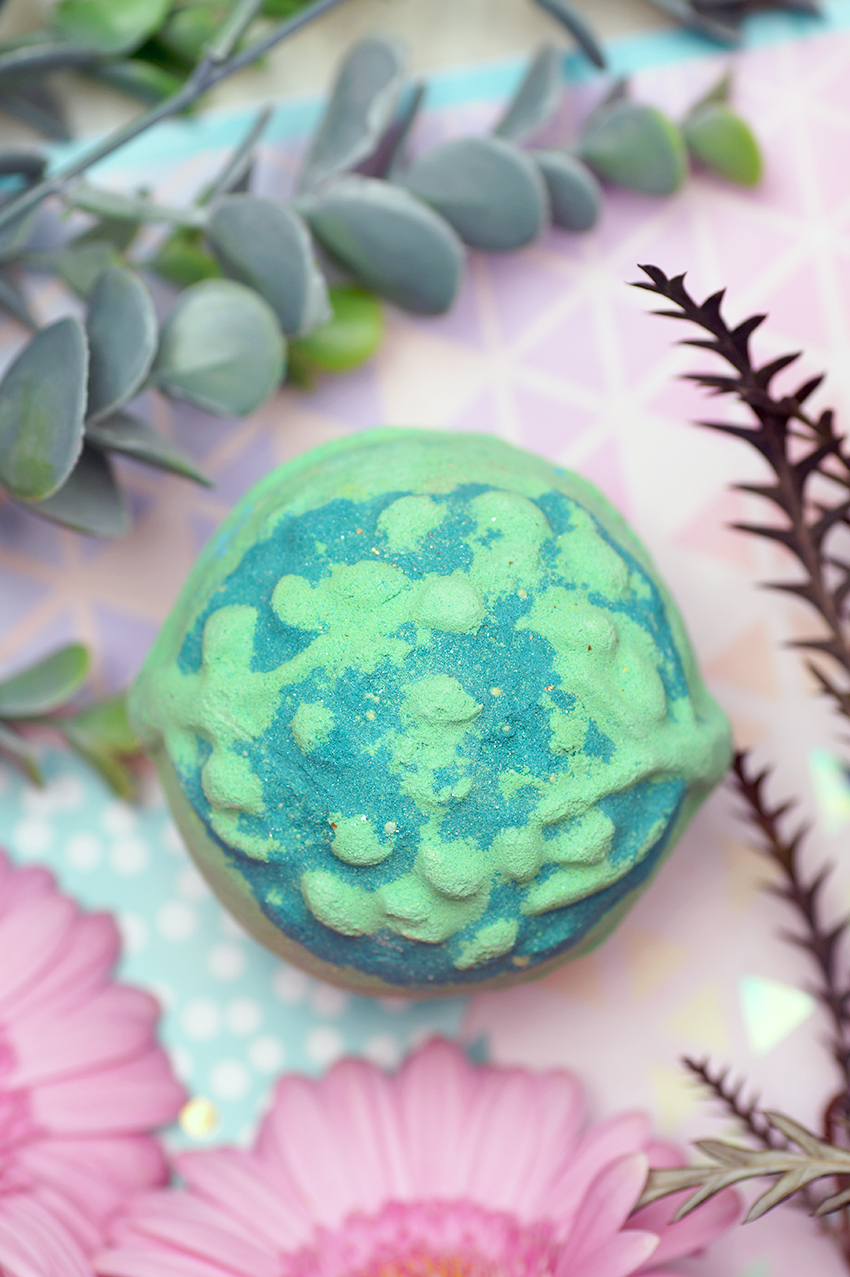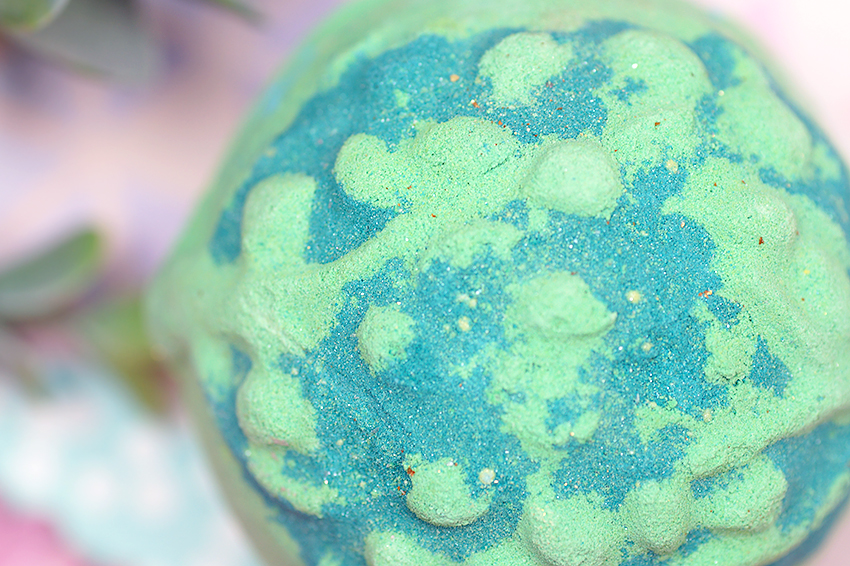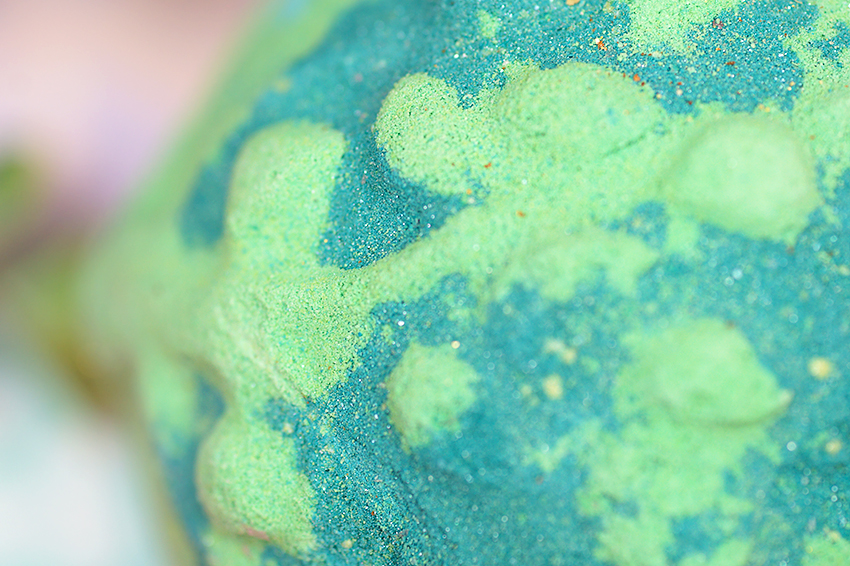 Wat is het?
Ingrediënten: Natrium Bicarbonaat (Sodium bicarbonate), Citroenzuur (Citric acid), Cypresolie (Cupressus sempervirens), Limoenolie (Citrus aurantifolia), Rozenhoutolie (Aniba rosaeodora), Eikenmos-absolue, Wijnsteenzuur (Potassium bitartrate), Water (Aqua), Maïszetmeel, Titanium Dioxide, Natrium Laureth Sulfaat, Laurylbetaïne, Maltodextrine, Synthetische Fluorflogopiet, Tinoxide, Cinnamal Alcohol, Benzyl Alcohol, Benzyl Salicylaat, Citronellol, Benzyl Benzoaat, *Limonene, *Linalool, Parfum, Kleurstof 19140, Kleurstof 19140:1(CI 19140:1), Kleurstof 42090:2, Kleurstof 59040, Kleurstof 42053, Kleurstof 14700 (CI 14700), Kleurstof 45350, Kleurstof 77491 (Cl 77491), Kleurstof 47005:1
Lush Guardian of the Forest Bath Bomb kost €6,50 en is onderdeel van het vaste assortiment. Zoals ik al zei, is het één van de weinige bath bombs van Lush met een groene, aardse bosgeur. Het is een vrij grote bath bomb met een blauw en groen uiterlijk, en een pokdalig structuur. Guardians of the Forest binnenkort uit het assortiment, waardoor er niet echt een bath bomb meer is met een vergelijkbare geur. Jammer, want van mij mag er wel wat meer afwisseling komen. Iets minder citrus, iets meer warme, kruidige geuren, graag!
De geur is warm, aards en groen — maar hij heeft een subtiele, frisse achtergrond door de limoenen erin. De cypres erin geeft de geur een 'groene kruiden' tintje. Het is echt een geur die bij het uiterlijk en de naam van de bath bomb past. Alsof je in een dennenbos loopt, waar gras pas gemaaid is. Nu weet ik dat er in het bos geen gras gemaaid wordt, maar in onze fantasie nu even wel. En nu we toch bezig zijn, beeld je er dan meteen bij in dat een paar meter verderop iemand citroenen aan het opensnijden is. Kun je het je inbeelden? Mooi, zo ruikt Guardian of the Forest. Kun je het je niet inbeelden, lees dan even m'n review van de Guardian of the Forest douchegel, die is wat gedetailleerder.
Speel het filmpje af in 2160p kwaliteit en op volledig scherm voor de beste ervaring! Het filmpje speelt zich versneld af.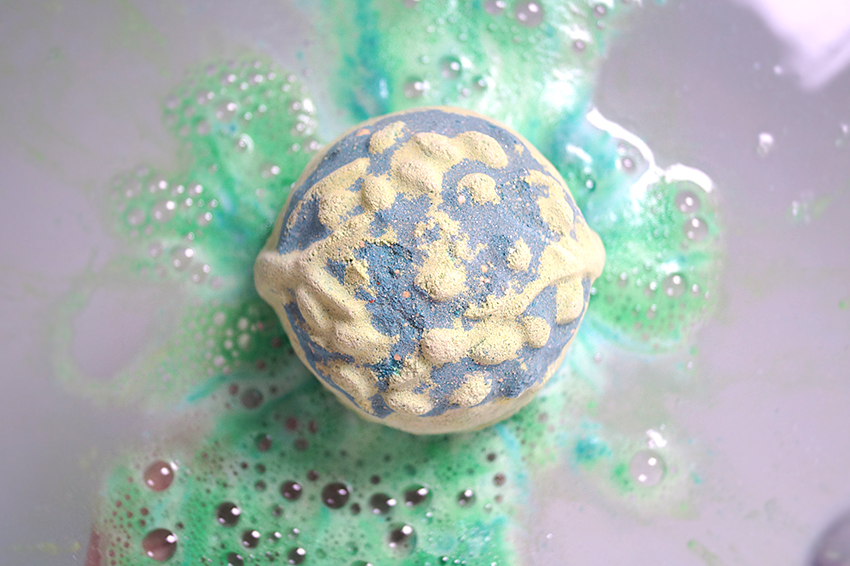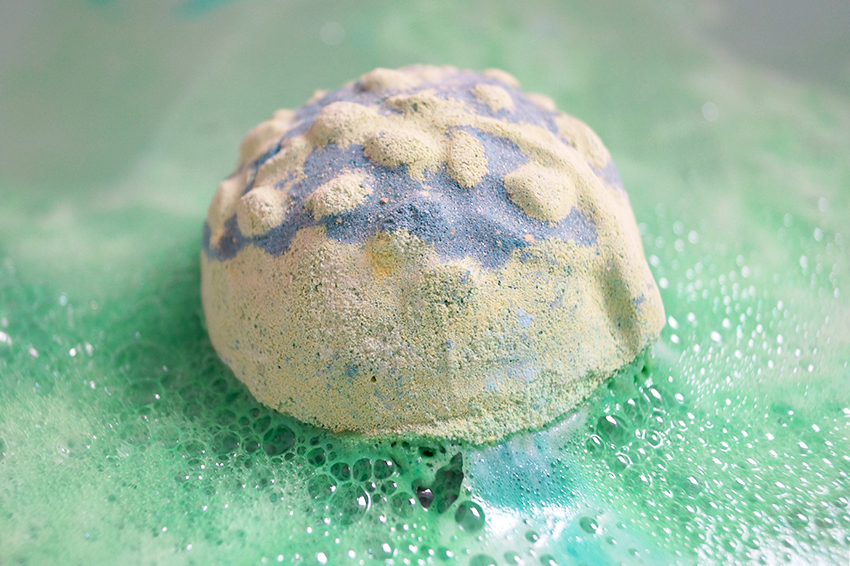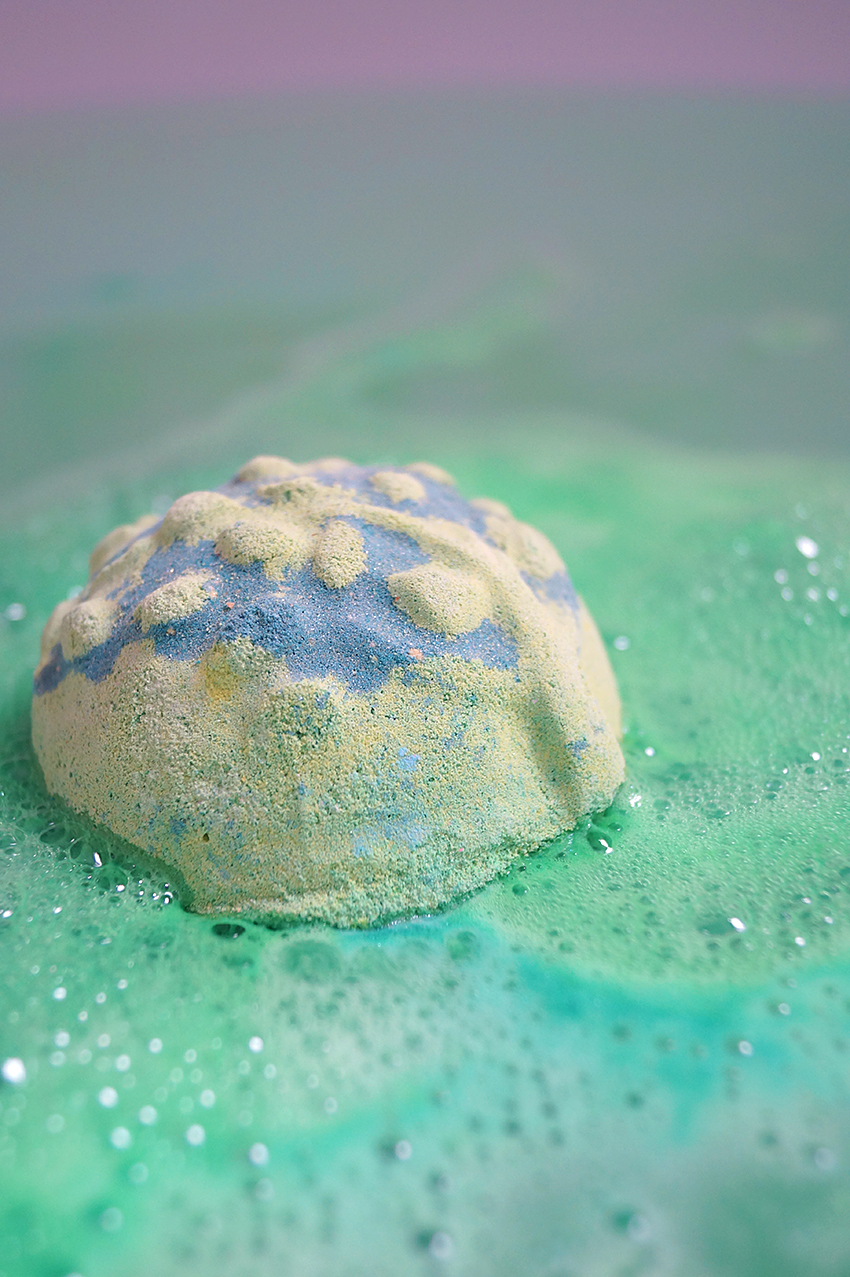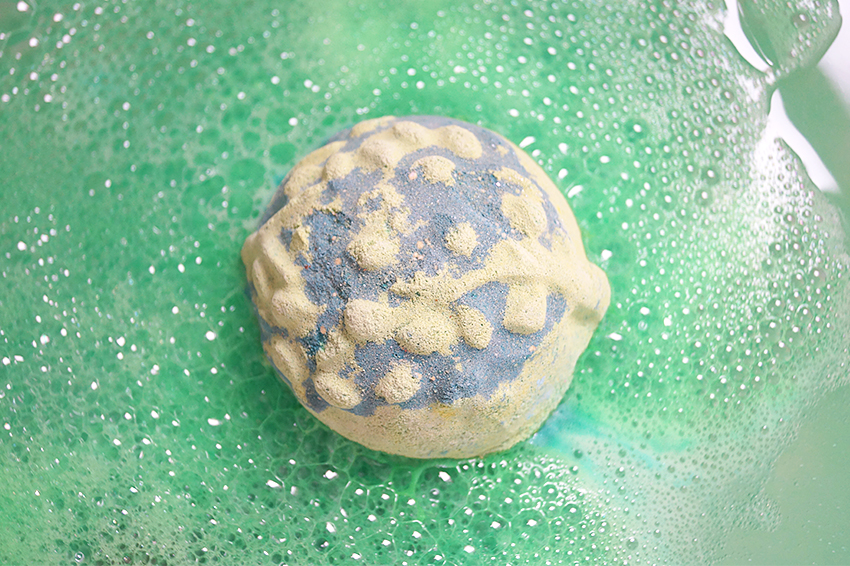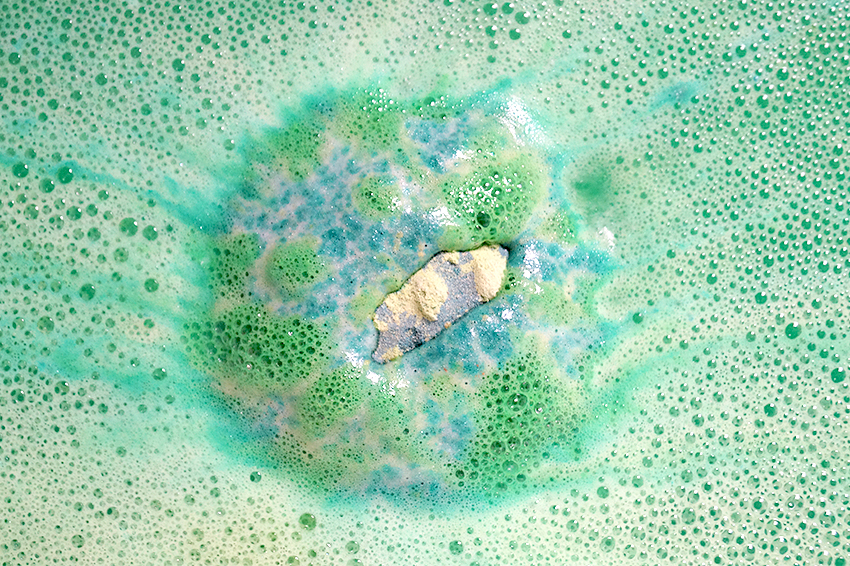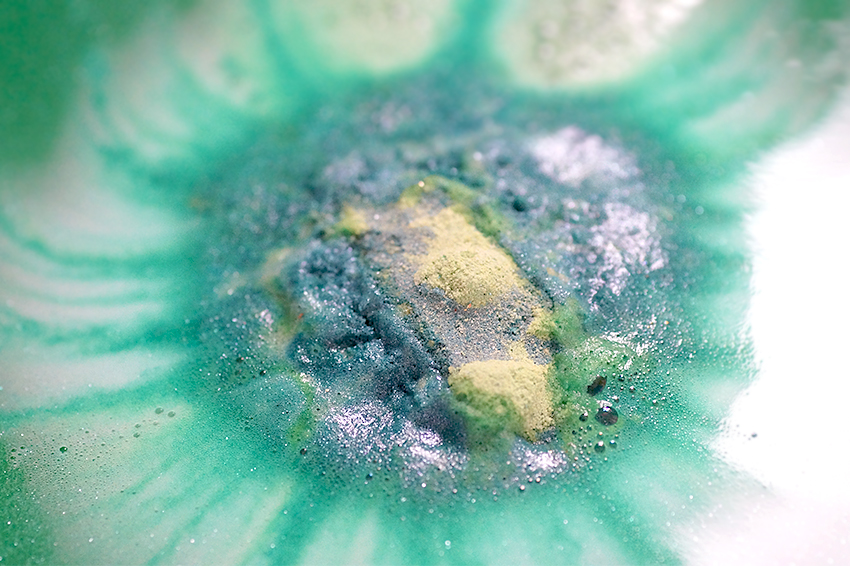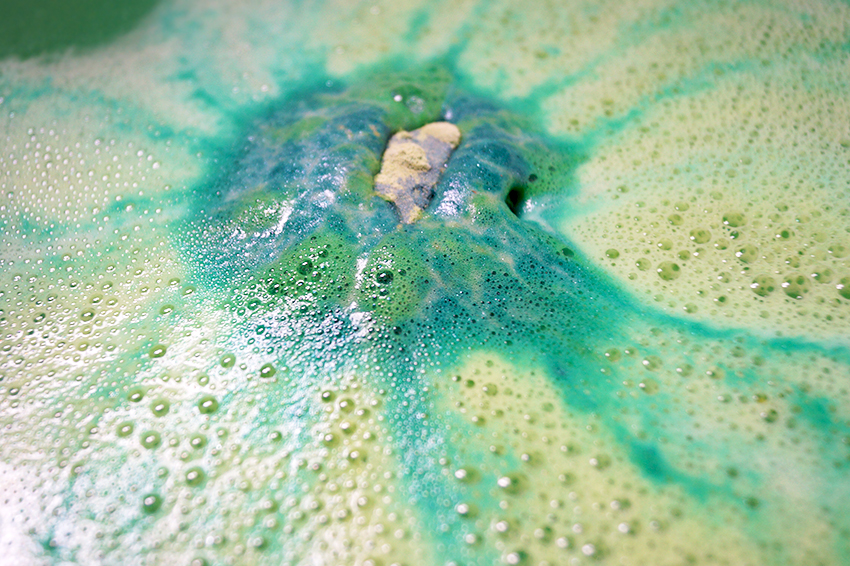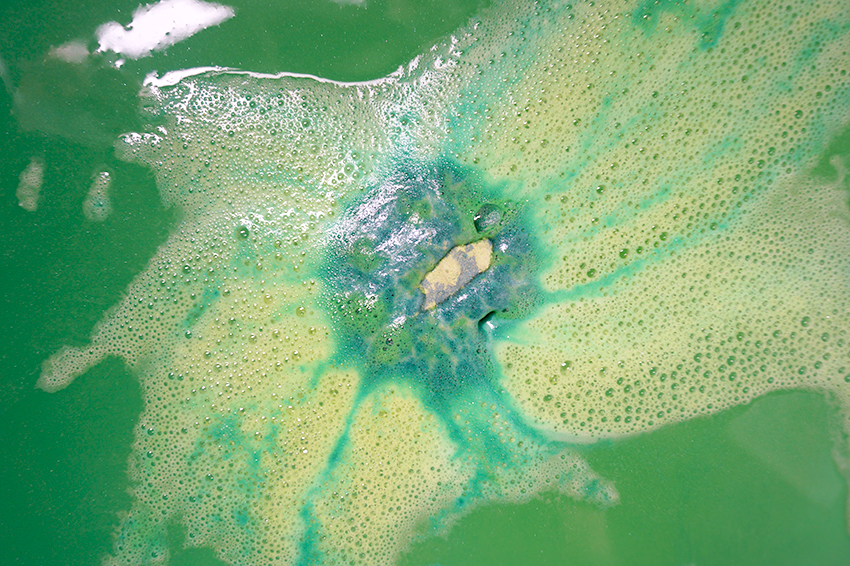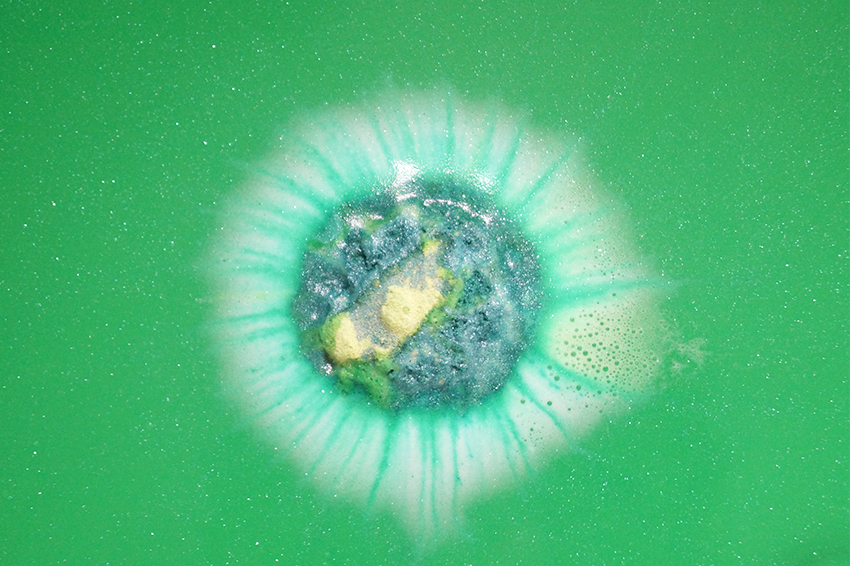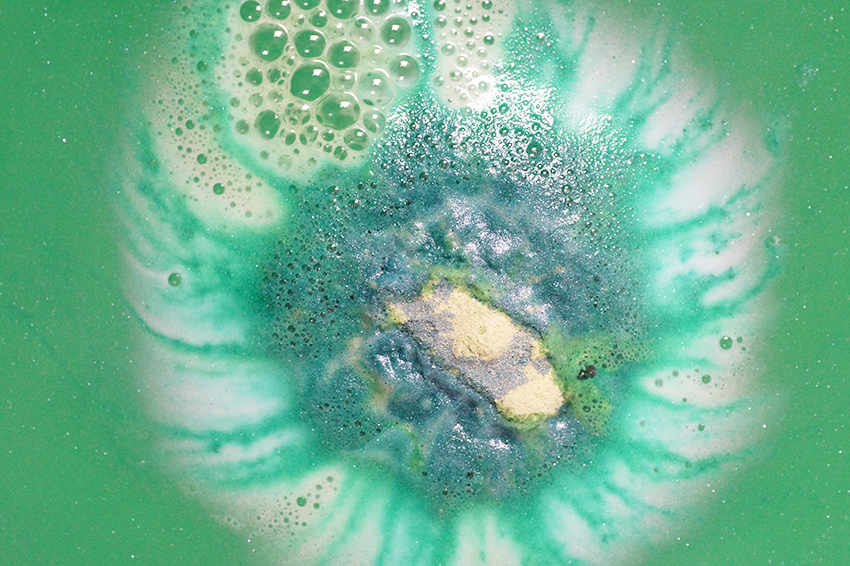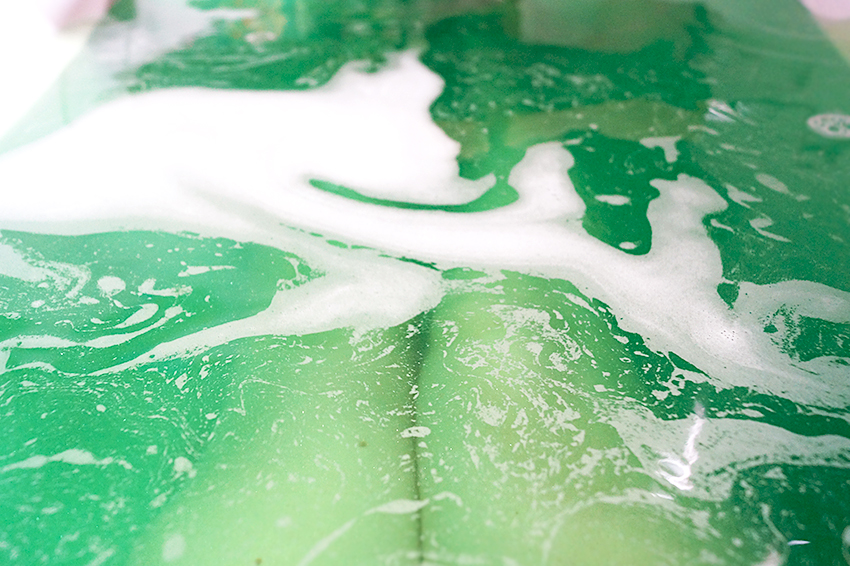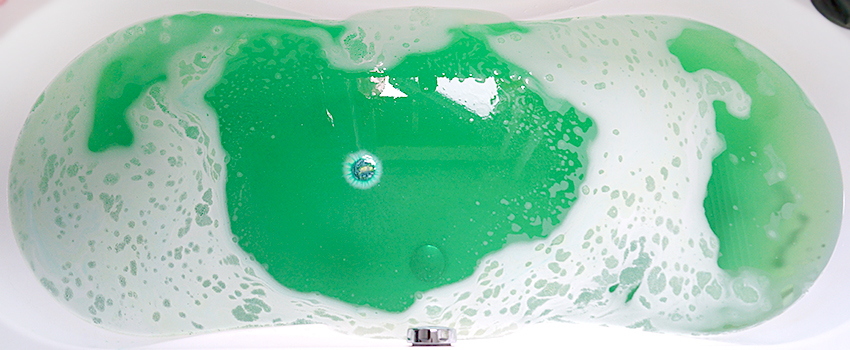 Mijn ervaring
Guardian begint, in aanraking met water, meteen groene en blauwe slierten uit te spuwen. Deze twee prachtige tinten nemen de oppervlakte over, maar worden al snel gevolgd door allerlei tinten geel, groen en blauw. In dat gekleurde schuim zie ik minuscule zilveren glittertjes, fuck yes. Guardian blijft aardig lang bruisen en kan niet stil blijven liggen in het water. Onder de oppervlakte ontstaan groene wolken, die steeds meer het water kleuren tot het een mooie, groene tint is.
Wat ik opmerkelijk fijn vond aan deze bath bomb, is dat de groene, bos-achtige geur constant aanwezig was. Ik kon hem blijven ruiken, waardoor ik me echt eventjes midden in het bos waande. Het water was een mooie tint, en de zilveren glittertjes maakten het helemaal af. M'n huid voelde na afloop lekker zacht aan, en ook was m'n huid subtiel gehuld in kleine glittertjes.
Ik vind het echt oprecht jammer dat deze eruit gaat, want de hoarder in mij had deze nog wel een paar keer willen kopen. Ik snap dan ook echt niet waarom hij uit het assortiment gaat. Hopelijk komt er een goede vervanger voor in de plaats, want ik besefte me tijdens het badderen hoe fijn aardse en groene geuren kunnen zijn.. Mocht je deze nog nooit geprobeerd hebben: absoluut doen, voordat 'ie eruit gaat!

Lush Guardian of the Forest Bath Bomb kost €6,50. Hij behoort tot het vaste assortiment, maar niet voor lang meer.
4 Responses to Review: Lush Guardian of the Forest Bath Bomb