Review: Lush Nana Shower Gel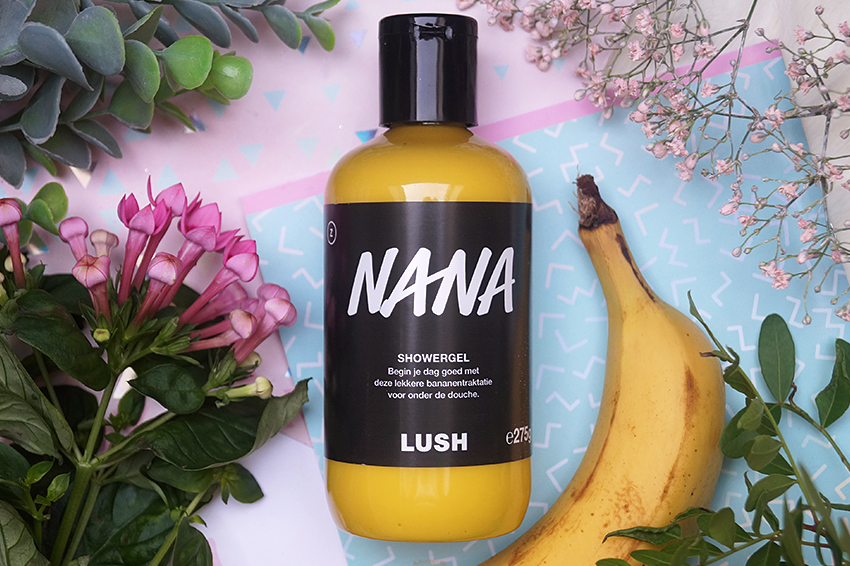 Toen ik lucht kreeg van de nieuwe producten, en met name Nana shower gel, kon ik niet wachten om er achter te komen hoe de geur zou zijn. Er gingen geruchten rond dat het de geur van Let The Good Times Roll zou zijn, de heerlijke popcorn-cleanser. Al snel werd dit bevestigd door één van productmakers bij Lush — tot grote vreugde van veel Lushies, want LTGTR is zo'n heerlijke geur. Naar dit product was de meeste vraag, maar ik had natuurlijk allang besloten deze te kopen! Hoe ik hem ervaar, lees je vandaag.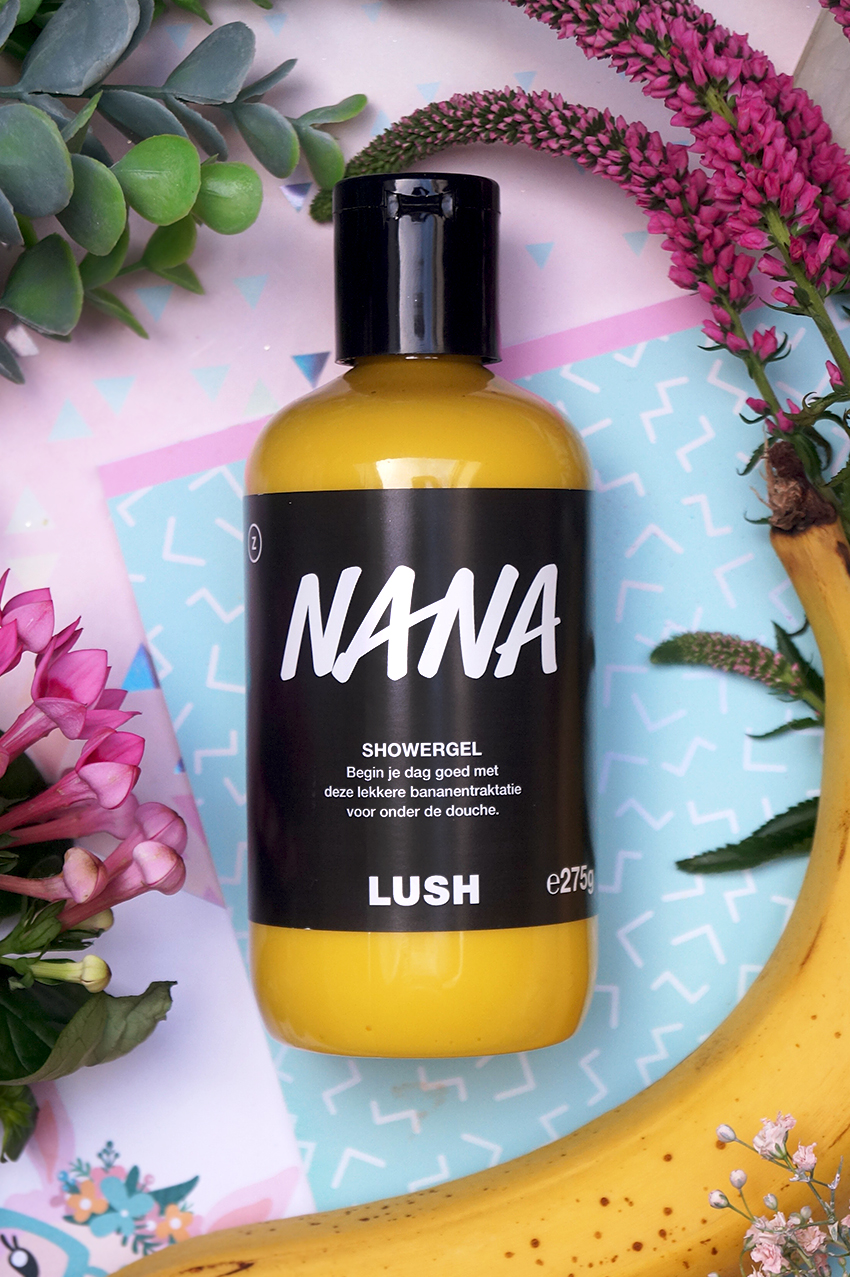 Wat is het?
Lush Nana Shower Gel kost €18,00 voor 275 gram. Ze zijn ook verkrijgbaar in 120 gram (€9,00), 575 gram (€30,00) en 1100 gram (€49,00). Tevens is deze er ook in naked versie! Deze shower gel is nieuw in het assortiment, samen met Almond Blossom. Nana bevat een nieuwe sulfaatvrije en palmolievrije formule, en is daardoor extra zacht voor de huid. Nana is een douchegel met de geur van banaan, maar zou dus ook zijn geur met LTGTR delen (let ook op de zin "en jij bent ready to let the good times roll") — waar geen banaan in zit. En dan nog het zinnetje onder de productnaam: "voor een karamel-douche". Oke, maar wat is het nou? Is het banaan? Is het karamel? Is het LTGTR? Is het alle drie? Zoveel vragen.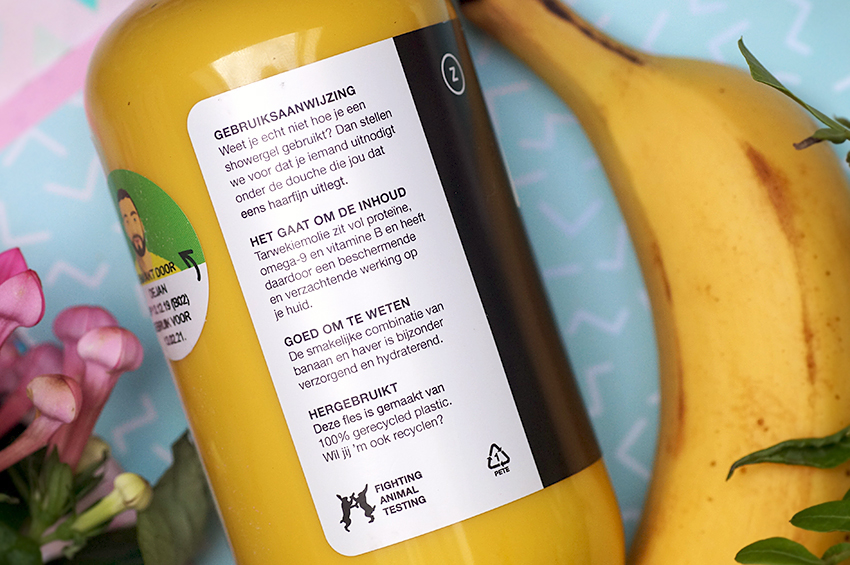 Wat zit erin?
Ingrediënten: Natrium Cocoamfoacetaat, Banaan- en Haver-afkooksel, Glycerine (uit Raapzaadolie), Cocamidopropyl-betaïne (uit Kokosolie), Propyleen Glycol (uit Raapzaadolie), Fijn Zeezout (Maris sal), Parfum, Xanthaangom, Tarwekiemolie (Triticum vulgare), Titanium Dioxide, Kleurstof 19140:1(CI 19140:1)
Nana bevat banaan- en haver-afkooksel, niet alleen smaken beide heerlijk, ze zijn ook erg voedzaam én dus ook voor de huid! Haver wordt al eeuwenlang ingezet tegen huidproblemen, terwijl banaan vochtinbrengend en verzachtend werkt voor onze huid. Dan hebben we de vrij standaard glycerine, maar ook zeezout. Altijd fijn voor een zachte en gereinigde huid. Tot slot: tarwekiemolie. Vol proteïne, omega-9 en vitamine B, werkt daardoor beschermend en verzachtend.
De geur
Goed, de geur! Ik heb, voor de ultieme vergelijkingstest, een pot Let The Good Times Roll naast me staan. Als ik Nana ruik, ruik ik in eerste instantie geen banaan. Ik ruik een zachte, lichtzoete toetjesgeur — het lijkt op roompudding. Ik vind hem niet zozeer fruitig, eerder erg romig, zacht, boterig en 'eetbaar'. Ik vind hem ook niet echt ruiken als LTGTR, want daar ruik ik goed het kruidige van de kaneel erin, en bij Nana niet. Ik vind LTGTR dan ook veel lekkerder dan Nana, ook omdat ik in Nana iets plastic-achtig of verbrands lijk te ruiken. Ook ruik ik totaal geen karamel erin. Nee, ik vind hem stiekem best iets tegenvallen. Misschien door m'n hoge verwachtingen, of vanwege m'n liefde voor de bananen-lijn van The Body Shop, maar Nana is qua geur best een teleurstelling.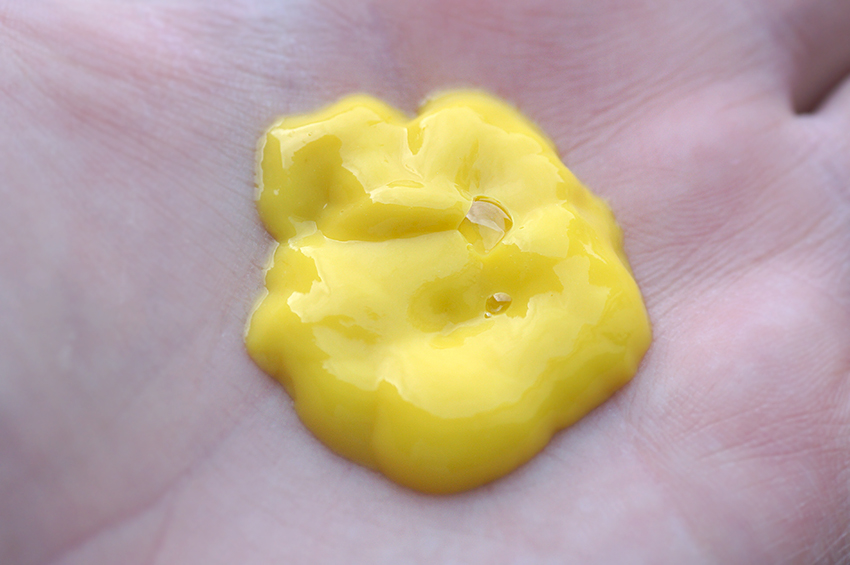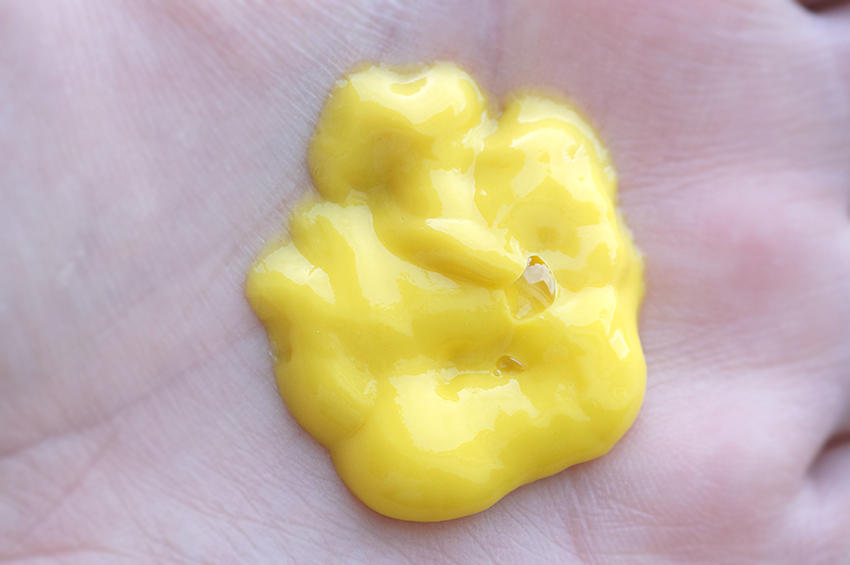 Mijn ervaring
Wat me meteen opvalt onder de douche, is de substantie. Het is geen pure shower gel, maar eerder half shower gel en half shower slime! De substantie is dik, romig maar ook slijmerig, alsof je iets te enthousiast in je hand hebt geniest. De substantie is wat klonterig en lijkt dus eerder op een dunne, vloeibare shower slime dan een shower gel. Wel smeert hij heerlijk uit, en heb je maar een beetje nodig. Hij schuimt erg goed (ondanks dat hij sulfaatvrij is!) en produceert een zacht en romig schuim.
M'n huid voelt na het douchen heerlijk glad aan, en ook een stuk zachter. Qua hydratatie is het geen winnaar, hij maakt m'n huid wel iets meer gehydrateerd; dit zie ik aan het aantal schilfers op m'n huid, die iets minder aanwezig zijn na het gebruik van Nana. Maar m'n droge huid is nog steeds zichtbaar, dus ik zal daar toch wat meer grof geschut voor moeten inzetten. Maar ik vind het geweldig hoe zacht m'n huid aan voelt! Overigens ruik ik Nana niet terug op m'n huid na afloop, dat vind ik altijd wel jammer.
Ondanks dat ik de substantie onder de douche heel fijn vind, en de effecten op mijn na afloop ook, weet ik echt niet wat ik met de geur aan moet. Ik ruik er geen banaan in, ik ruik er geen kaneel in, ik snap er niks van. Ik moet sowieso m'n best doen om wat te ruiken, want de geur is heel zacht en boterig, als een pudding of als custard. Lichtzoet, maar niet banaan-zoet. Ik ben dan ook heel benieuwd wat jullie van Nana vinden, en wat jullie erin ruiken! Ik ga nog even ruiken..

Lush Nana Shower Gel kost €18,00 en bevat 275 gram. Hij behoort tot de vaste collectie.
2 Responses to Review: Lush Nana Shower Gel