Review: Lush The Experimenter Bath Bomb
Read this post in
Engels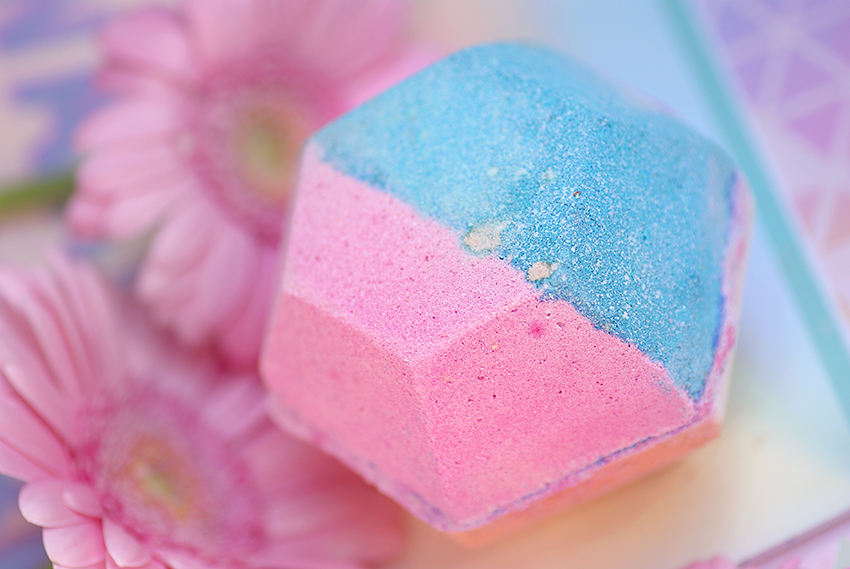 Afgelopen zondag kreeg ik alvast m'n verjaardagscadeau (ik ben vandaag jarig!) namelijk een nieuwe camera; de Sony A58. De oude camera die ik had was uit 2007, en inmiddels al erg verouderd. Het model wat ik nu heb heeft meer functies en is weer meer up-to-date, maar heeft ook 20 megapixels in plaats van 10.2! Om hem uit te testen gooide ik gisteren The Experimenter in bad, aangezien die bomvol kleurtjes zit. Ik had hem al eens eerder gereviewd, in 2015. Tijd voor een update, dus!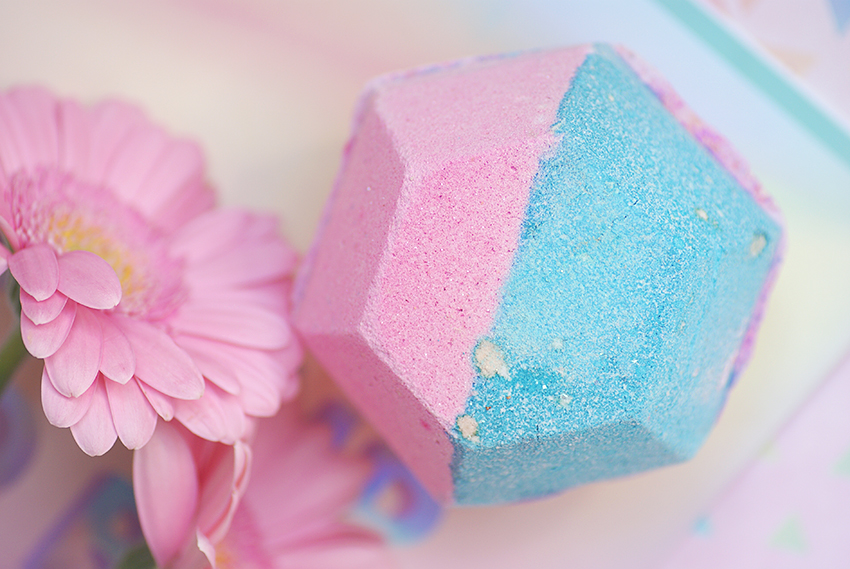 Wat is het?
Ingrediënten: Natrium Bicarbonaat (Sodium bicarbonate), Citroenzuur (Citric acid), Parfum, Knettersnoep, Vetiverolie, Tonka Absolue (Dipteryx odorata), Vanille Absolue, Wijnsteenzuur (Potassium bitartrate), Water (Aqua), Titanium Dioxide, Natrium Laureth Sulfaat, Laurylbetaïne, *Coumarine, *Eugenol, *Limonene, *Linalool, Calcium Natrium Borosilicaat, Tinoxide, Goud Glanspoeder (Synthetische fluorflogopiet), Kleurstof 42090, Kleurstof 45410 (CI 45410), Kleurstof 45350, Kleurstof 14700 (CI 14700), Kleurstof 17200
Lush The Experimenter Bath Bomb kost €6,50 en is onderdeel van het vaste assortiment. In 2015 schreef ik er al een review over, maar ik vond het tijd om deze populaire jongen een update te geven qua review. Zo kost hij inmiddels geen €5,95 meer, maar €6,50. Het is een bath bomb in de vorm van een hexagon en hij bevat veel kleuren, bereid je ook maar voor op een ware kleurenexplosie in bad.
The Experimenter bevat vetiverolie, tonka absolue en vanilla absolue. Vetiver zorgt voor een rokerig aroma, de geur zou ontspannend werken. Tonka heeft een zoete, vanille-achtige geur en, houd je vast, vanilla ook. En op de één of andere manier is dat precies hoe de geur is — rokerig vanille. In 2015 schreef ik dat ik hem naar kampvuur vond ruiken, en dat vind ik nog steeds. Het is een unieke geur, maar zeker niet vies. Het is een wat zwaardere, complexe en rokerige geur, wel met de zoetheid van vanille erdoorheen. Voor zover ik weet zijn er geen andere producten met deze geur.
Speel het filmpje af in 2160p kwaliteit en op volledig scherm voor de beste ervaring! Het filmpje speelt zich versneld af.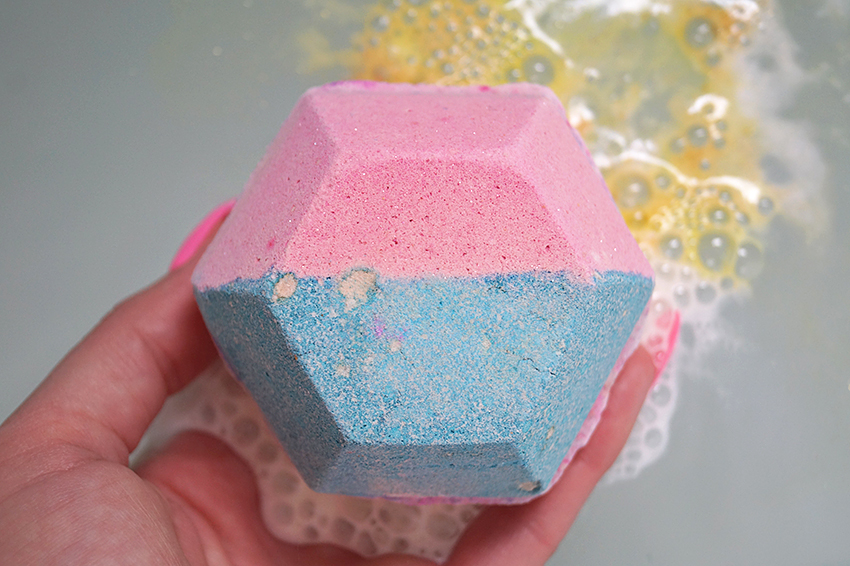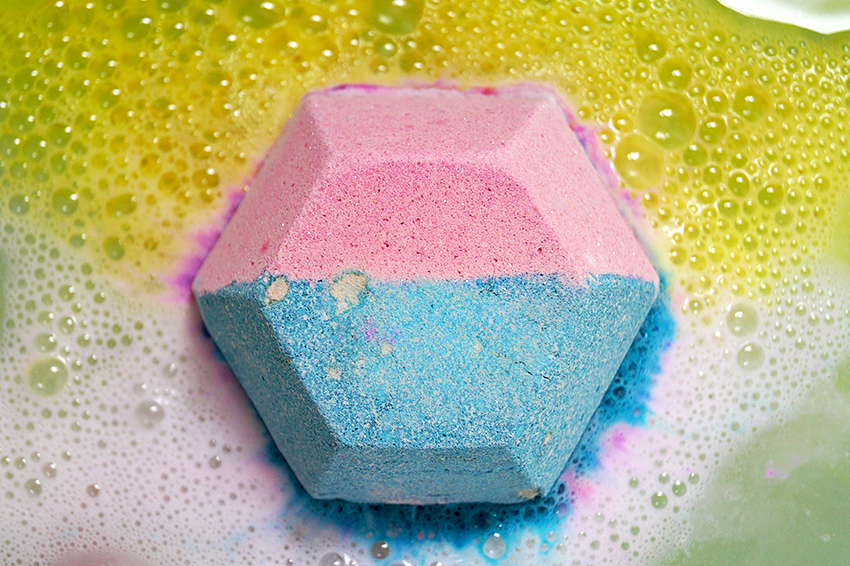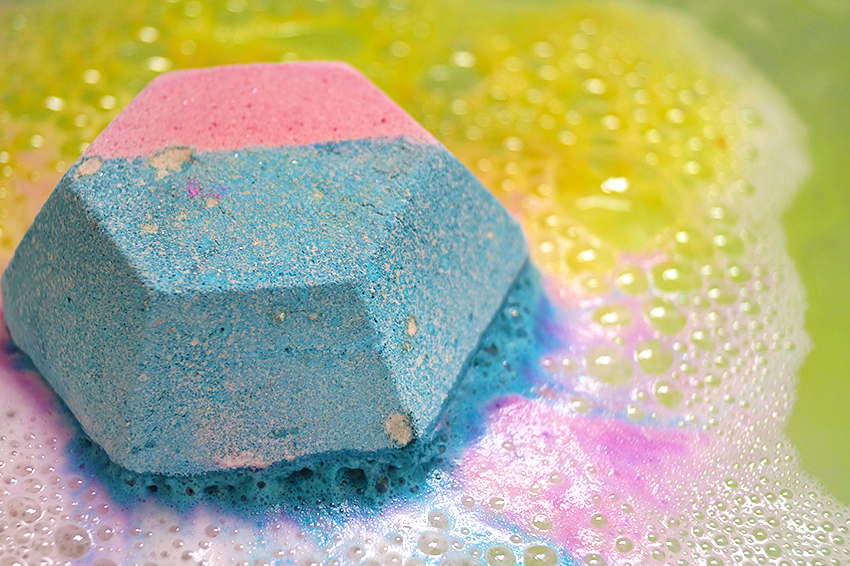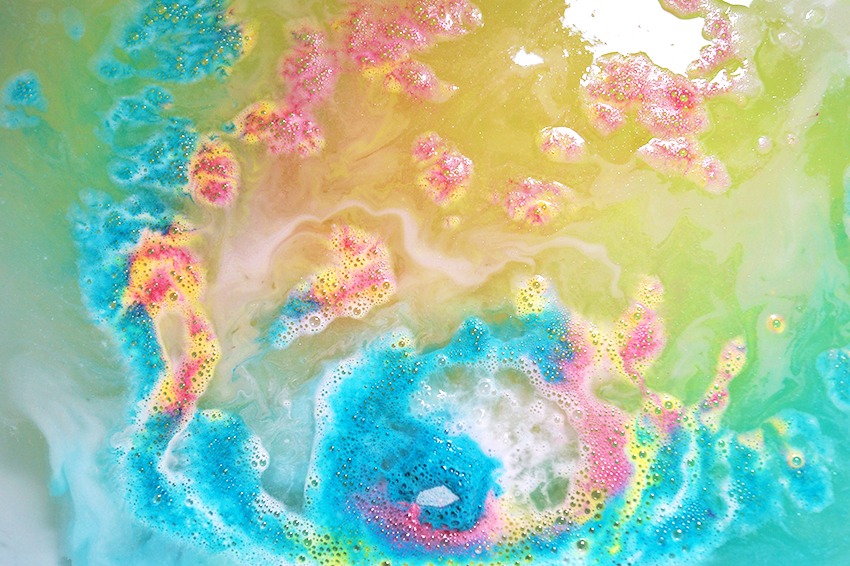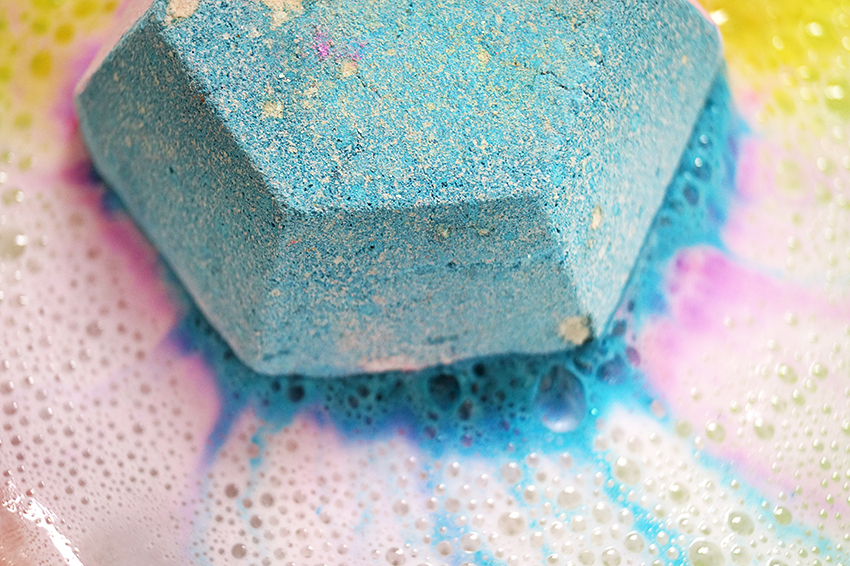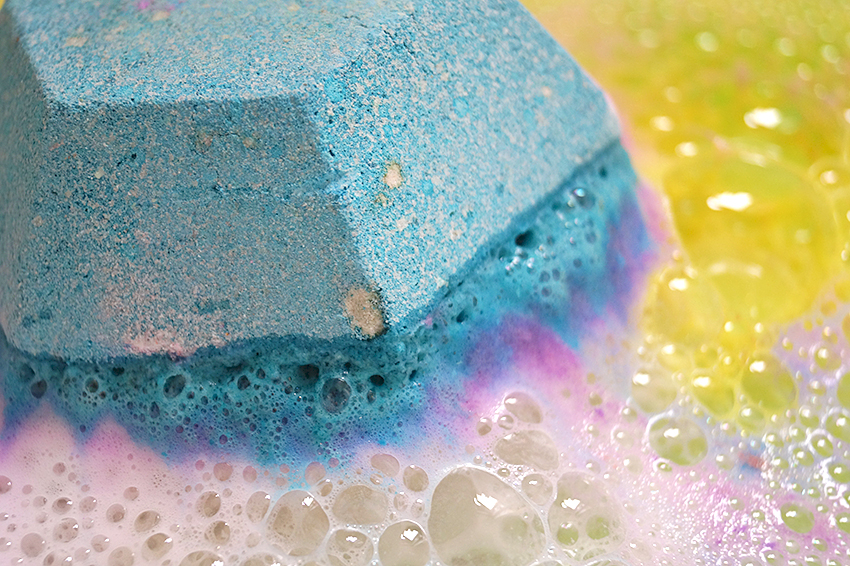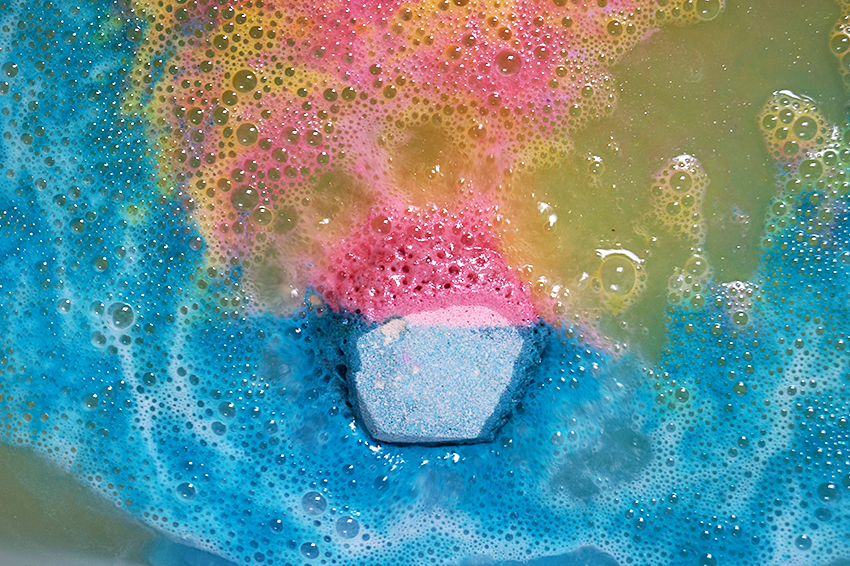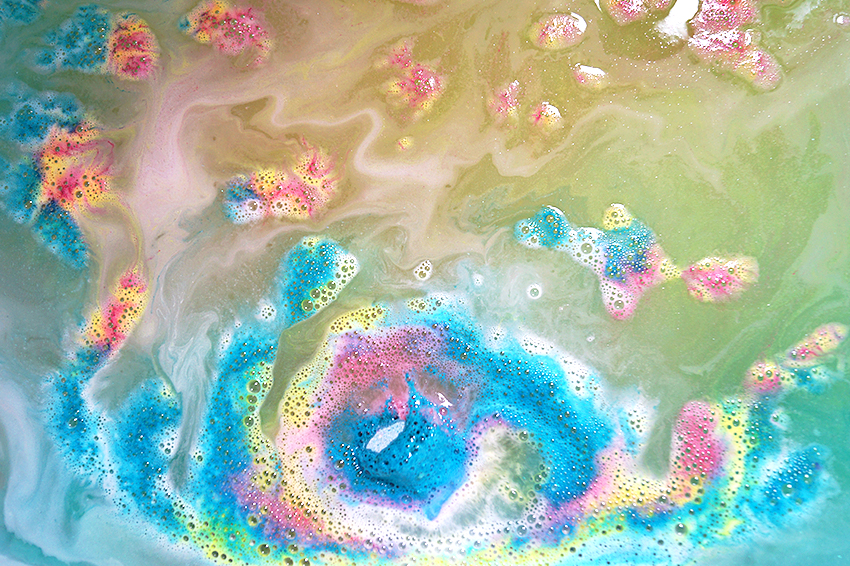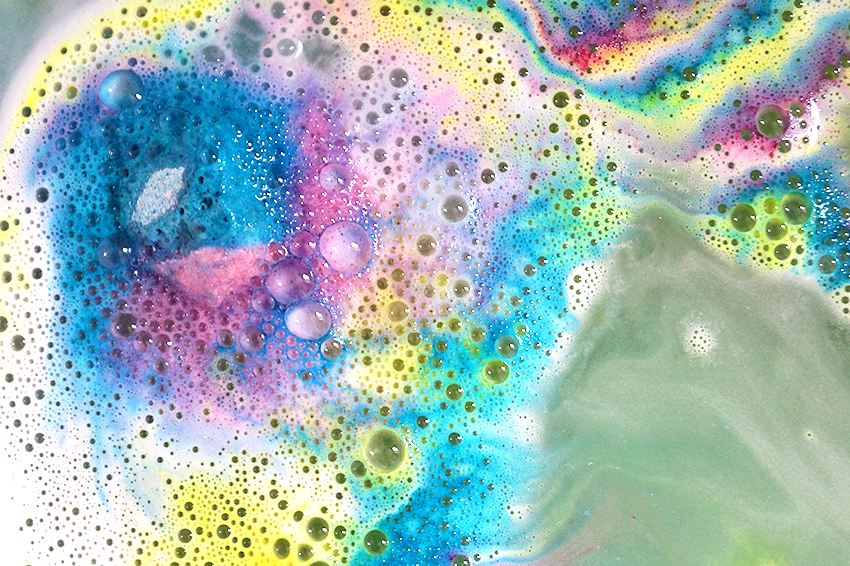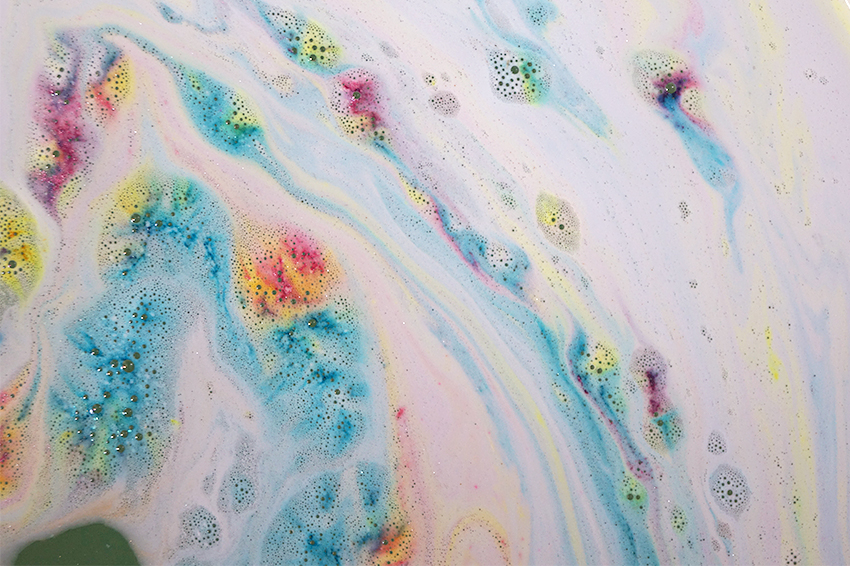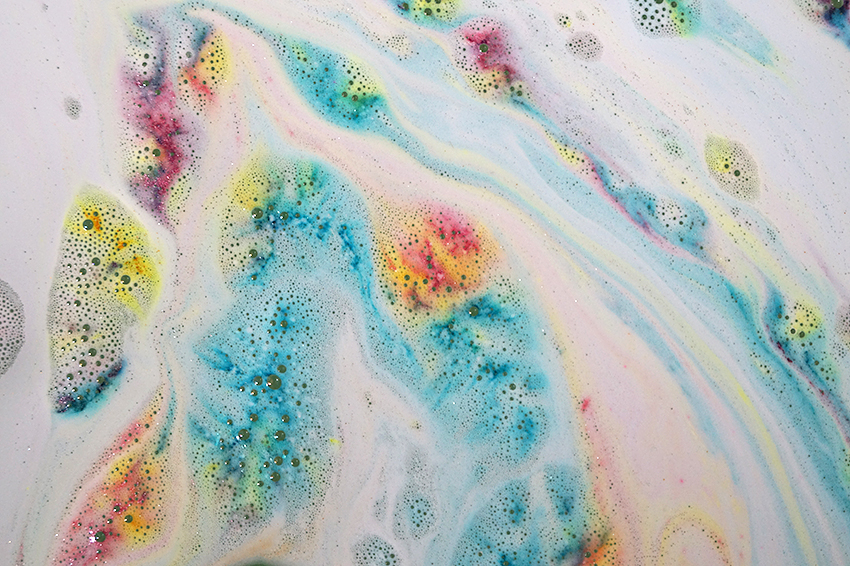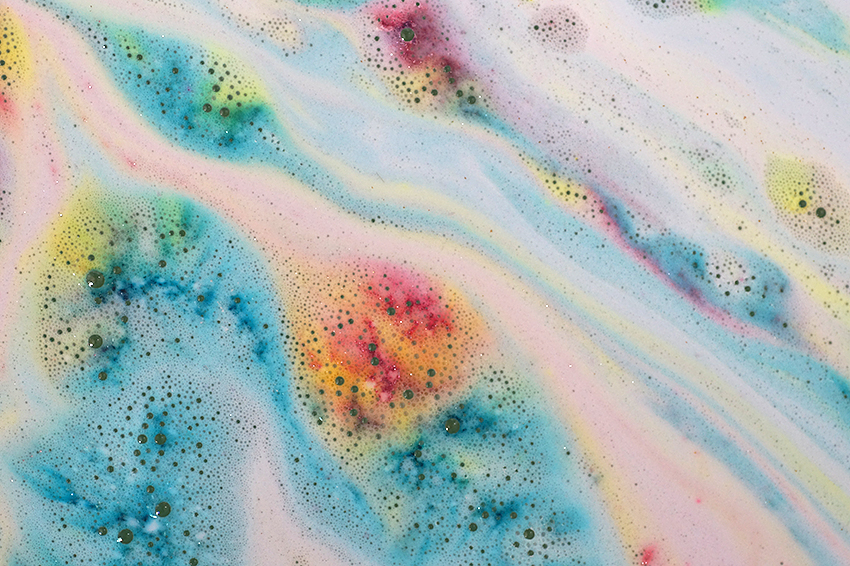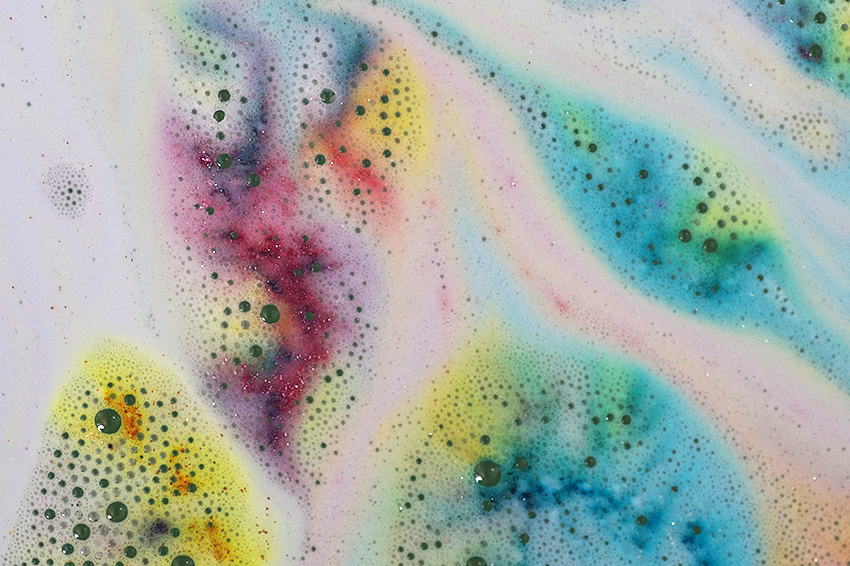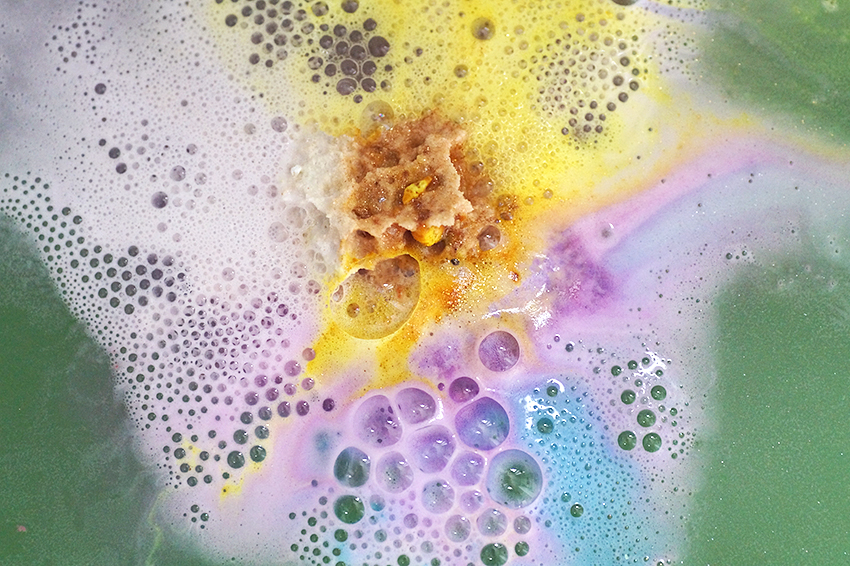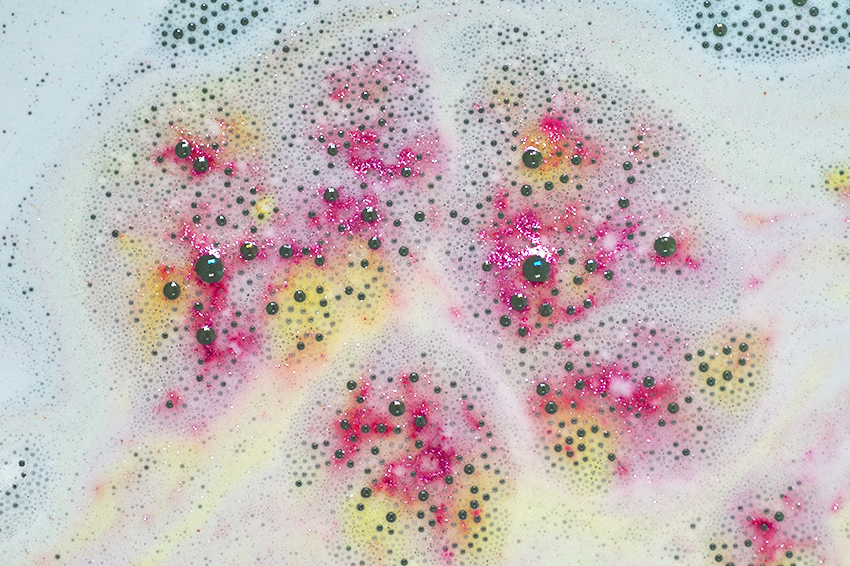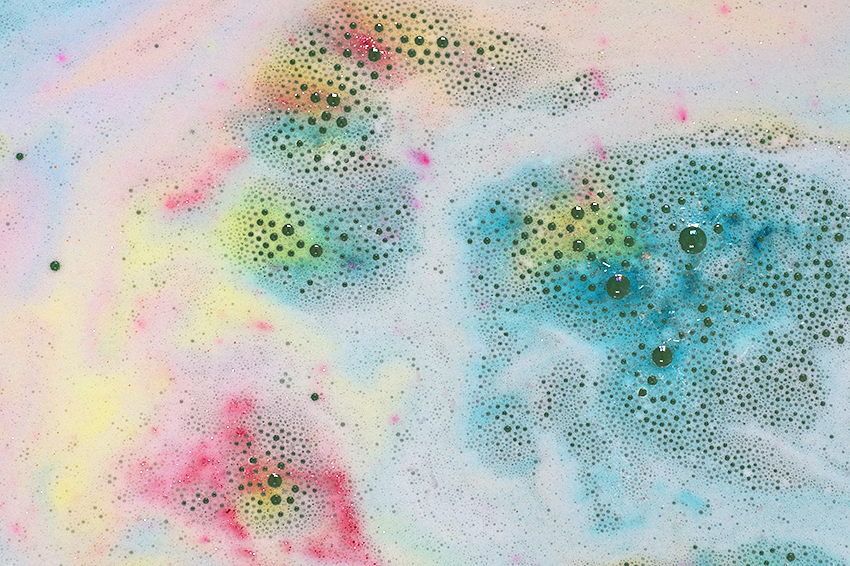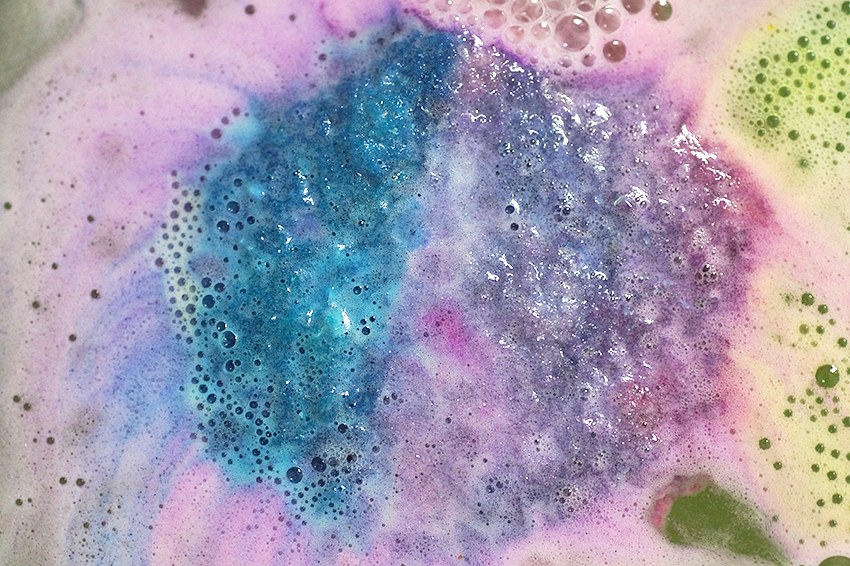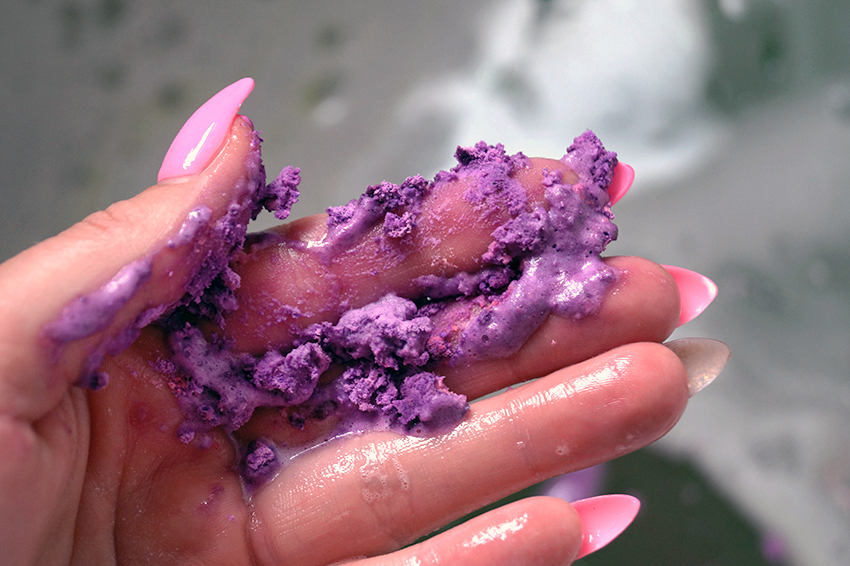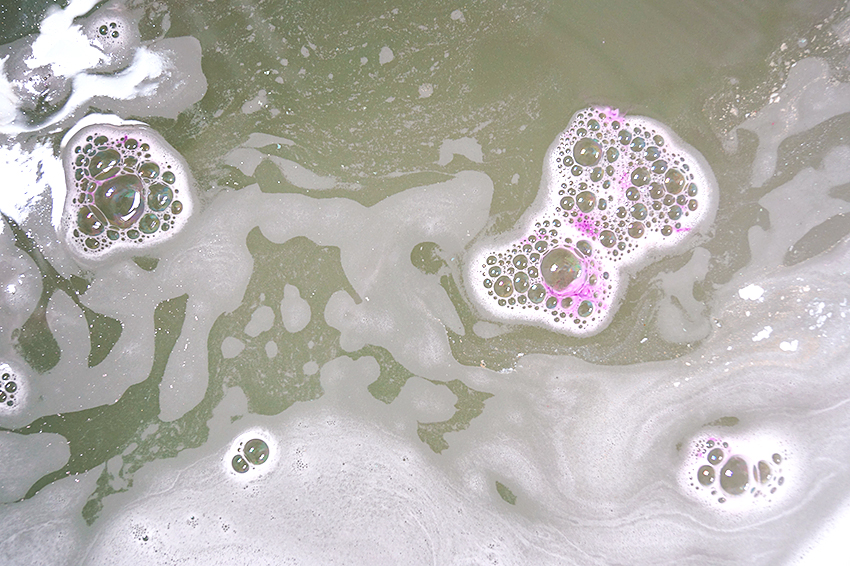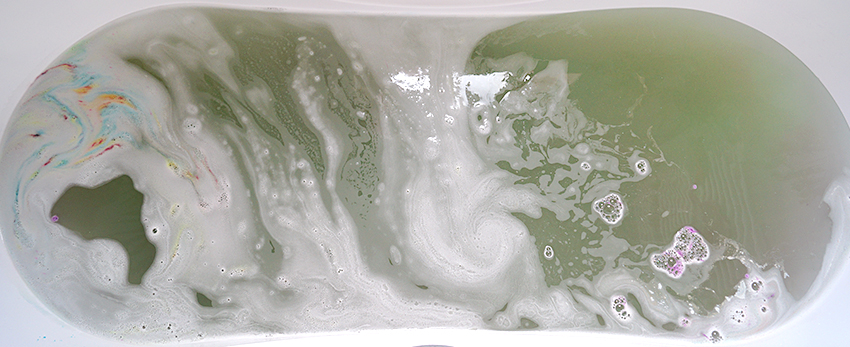 Mijn ervaring
Als je helemaal tot hier bent gescrold: gefeliciteerd, je hebt een shitload foto's overleeft. Niet alleen vanwege m'n nieuwe camera, maar ook het feit dat hij zó kleurrijk in bad is, zorgde ervoor dat ik foto's blééf maken. Eenmaal in het water komt er geel en wit van af, maar wordt al snel achtervolgd door roze, paars en blauw. Voor je het weet lijkt het alsof er een regenboog in je bad heeft gekotst. Groepjes kleuren klonteren vast aan elkaar en er verschijnt nu ook een lading glitter in het water, evenals een laagje wit schuim op de oppervlakte. Met de minuut wordt de show anders, en geeft hij weer een totaal ander beeld. Qua bath art is dit de allermooiste van Lush. Totdat… de eindkleur in zicht komt. Zodra The Experimenter opgebruist is, en alle kleurtjes in het water zich tot één kleur hebben gemengd, houd je een onwijs ranzige, sloot-kleur water over. Eerste was het een vale, groen/blauwe tint, toen ik eruit stapte later was het meer een bruine/grijze kleur.. echt niet best.
Met een opgetrokken lip liet ik mezelf in bad glijden. De rokerige, vanille geur was goed te ruiken — en hij is heerlijk! Ook de glitters vind ik helemaal geweldig. Maar de kleur van het water.. ik gruwelde er gewoon van. Nu schijnt het dat elke The Experimenter anders is, en dat de eindkleur van het water steeds anders kan uitpakken, maar ik heb nu al twee keer een vieze kleur eraan overgehouden. Ik denk toch dat ik hem nog een paar keer koop, al is het alleen al vanwege de heerlijke geur en de prachtige kleuren. Na afloop was ik gehuld in kleine glittertjes, maar daar houd ik wel van. M'n huid voelde ook wat zachter aan. Al met al een bath bomb die je echt een keertje geprobeerd moet hebben, mits je jezelf over het feit kunt zetten dat je je voelt als Shrek die in een modderpoel baddert.

Lush The Experimenter Bath Bomb kost €6,50. Hij behoort tot de vaste collectie.
7 Responses to Review: Lush The Experimenter Bath Bomb