Review: Lush Tender Is The Night Bath Bomb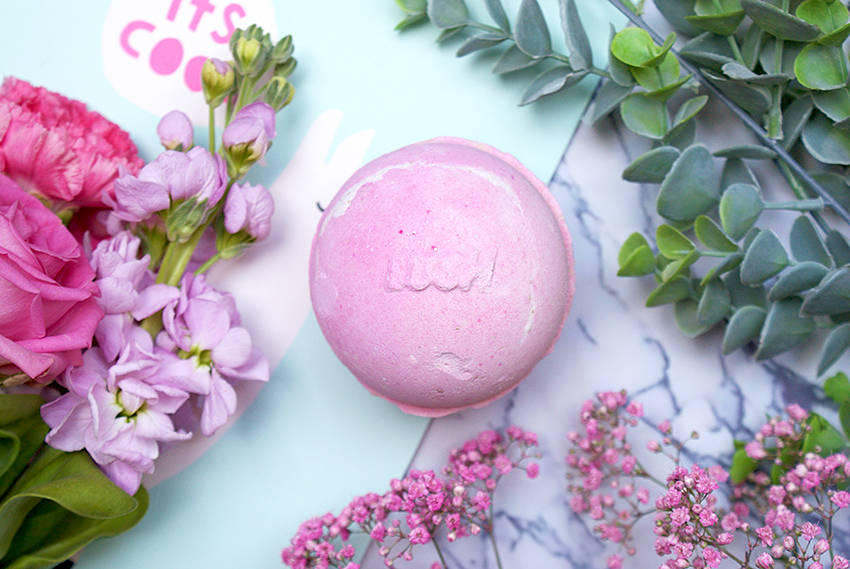 Roze bath bombs, op de één of andere manier wil ik ze altijd hebben, ongeacht de geur. (Kerrie daarbij uitgezonderd, want kerrie is de duivel) Tender Is The Night is geen onbekende naam bij Lush — oorspronkelijk is dit een massage bar. Echter is deze heerlijke geur nu in een bath bomb gepropt en de uitkomst is een mooie, roze bath bomb. Die uiteráárd in mijn winkelmandje belandde. Op magische wijze. Samen met dertien andere bath bombs. Ik snap echt niet hoe dat steeds gebeurd hoor. Ik denk een bug in de Lush webshop. 🤔
Lees je mee naar m'n review?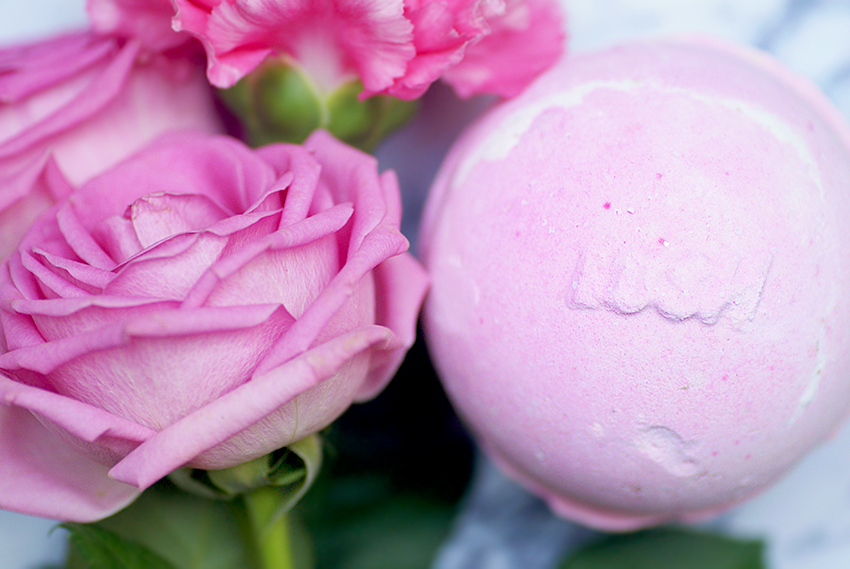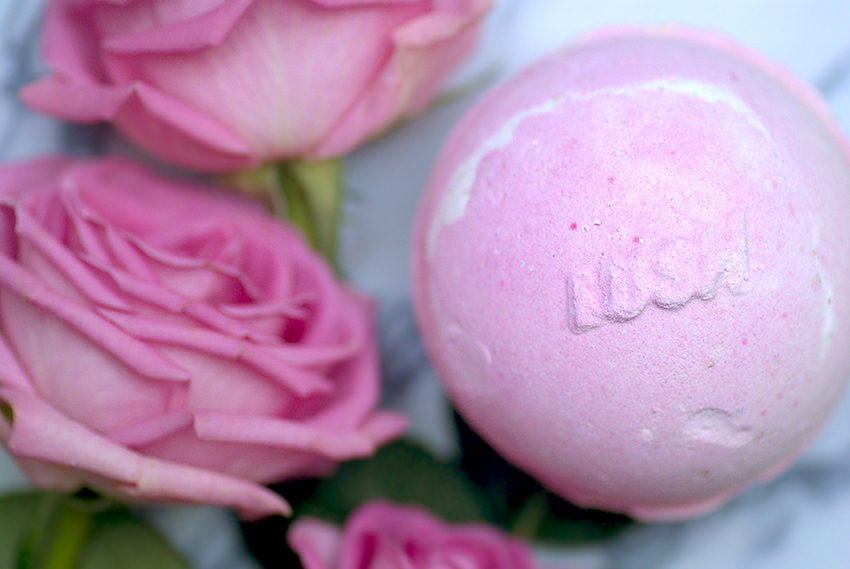 Wat is het?
Ingrediënten: Natrium Bicarbonaat (Sodium bicarbonate), Citroenzuur (Citric acid), Titaniumdioxide, Jasmijn Absolue (Jasminum Grandiflorum), Ylang Ylang-olie (Cananga odorata), Vanille Absolue, Water (Aqua), Wijnsteenzuur (Potassium bitartrate), Propyleen Glycol, Dipropyleen Glycol, Natrium Coco Sulfaat, Cocamidopropyl-betaïne, Butylphenyl Methylpropional, *Limonene, *Linalool, Parfum, Kleurstof 45410 (CI 45410), Kleurstof 14700 (CI 14700), Kleurstof 17200
Lush Tender Is The Night Bath Bomb kost €7,50 en is onderdeel van de tijdelijke Harajuku collectie, bestaande uit uiteenlopende 54 bath bombs. Deze roze met witte bath bomb heeft zijn geur en naam te danken aan de Tender is the Night massage bar, welke bekend staat voor zijn heerlijke geur — ylang ylang, vanille en jasmijn. Een warme, zoete en bloemige geur. Heerlijk, erg zwoel en sensueel — van mij mogen ze nog wel duizend producten in deze geur uitbrengen. De massage bar is trouwens ook enorm fijn, mocht je van deze geur geen genoeg krijgen! 😊
Qua ingrediënten is het niet zo'n verrassing wat erin zit. Hij bevat jasmijn, ylang ylang en vanille, zoals te verwachten was. Ook een beetje parfum, maar zelf maakt me dat echt niets uit. Sterker nog, al hadden er gemalen botten, het bloed van een maagdelijke geit en een dosis kerrie erin gezeten, dan had ik hem nóg gekocht.
Speel het filmpje af in 2160p kwaliteit en op volledig scherm voor de beste ervaring! Het filmpje speelt zich versneld af.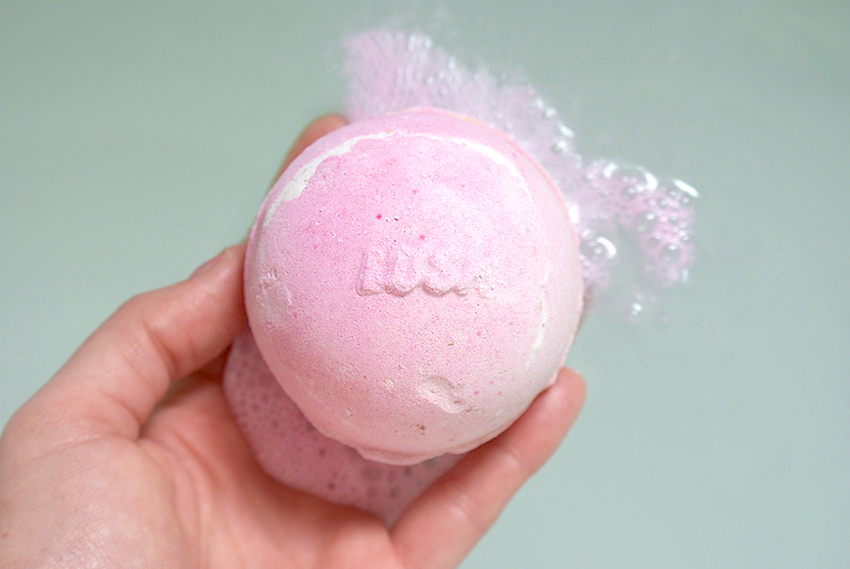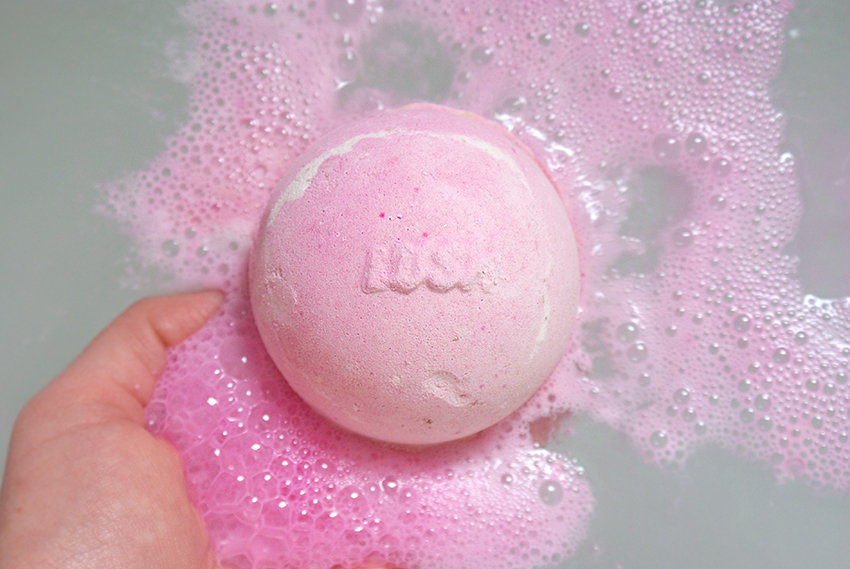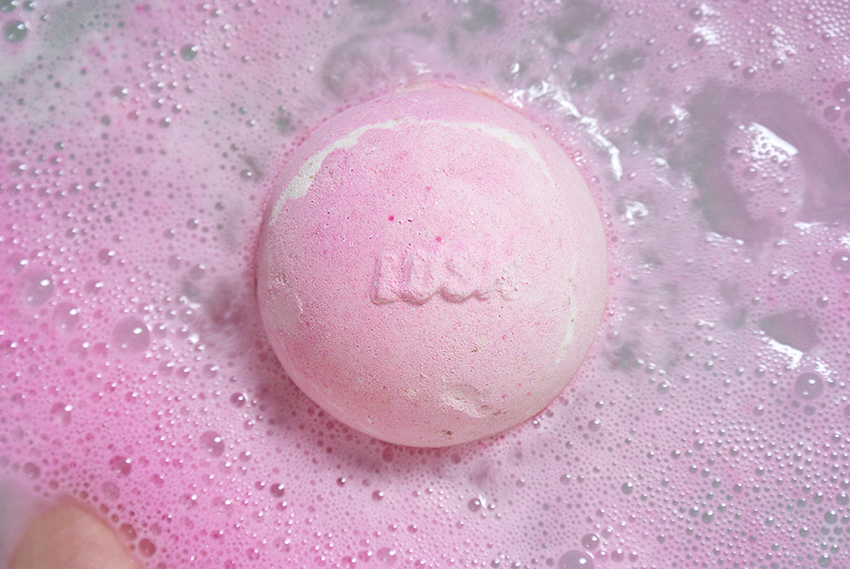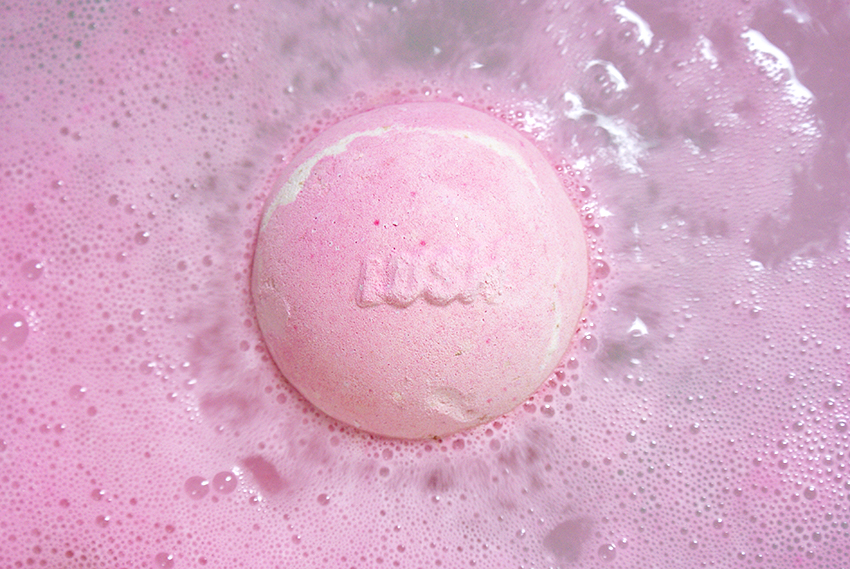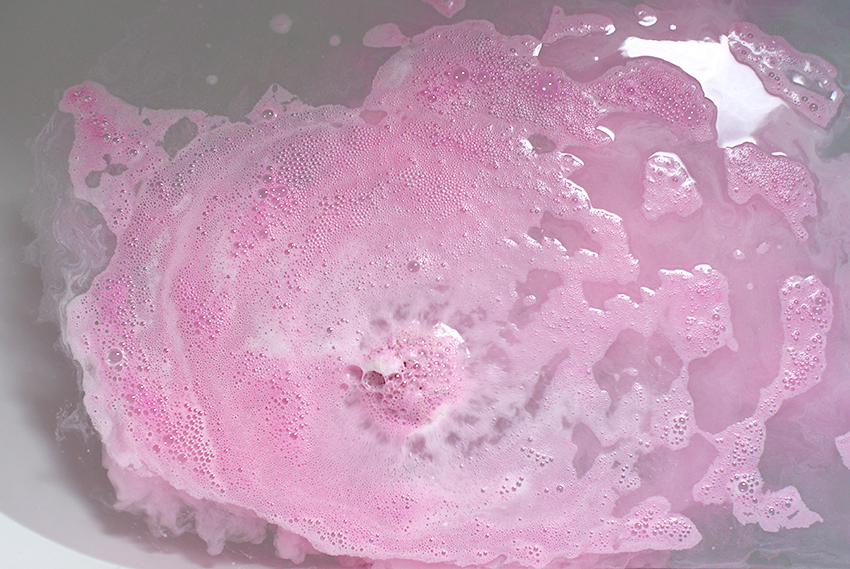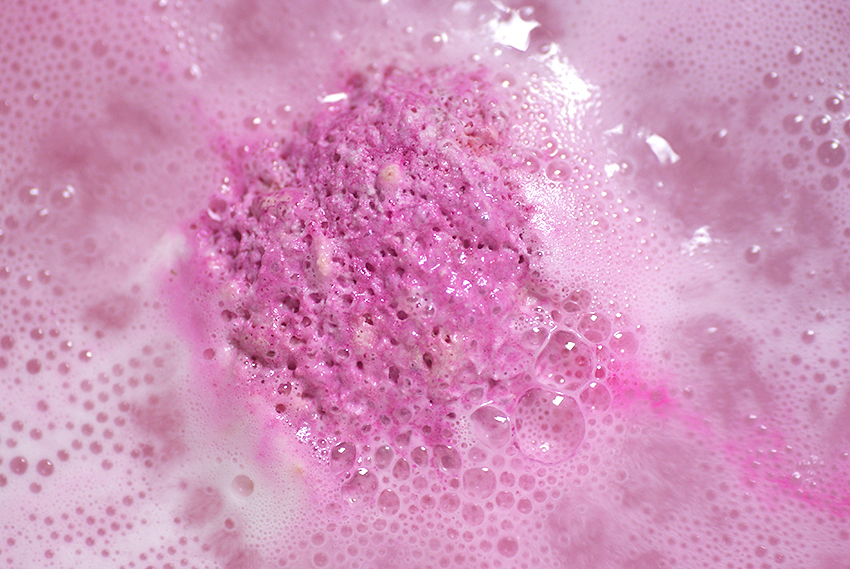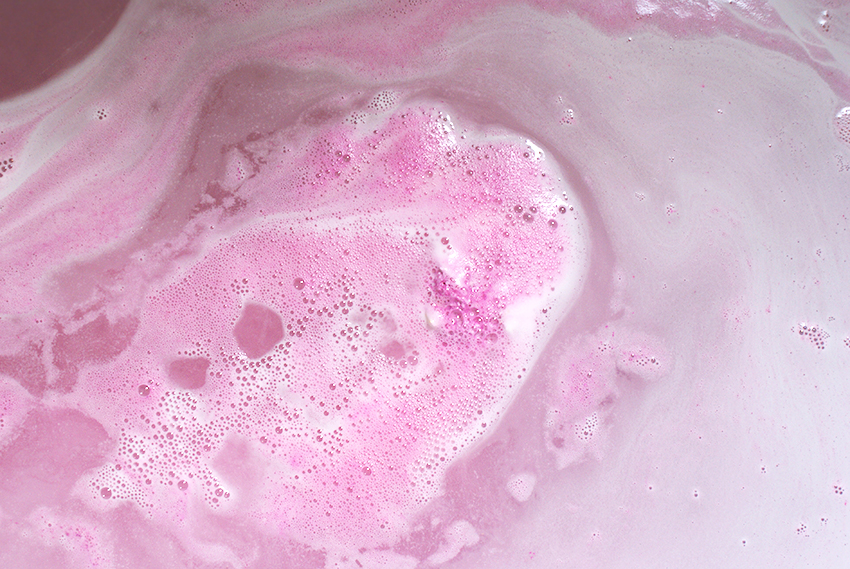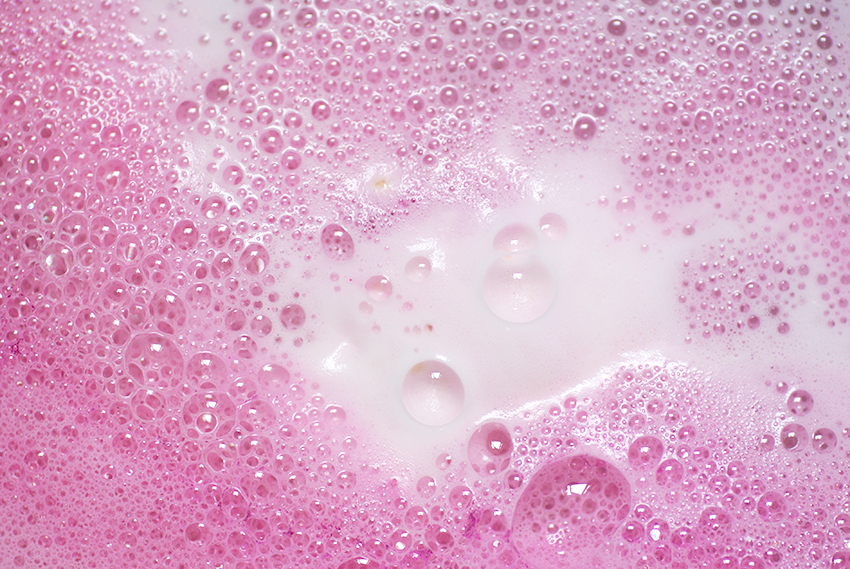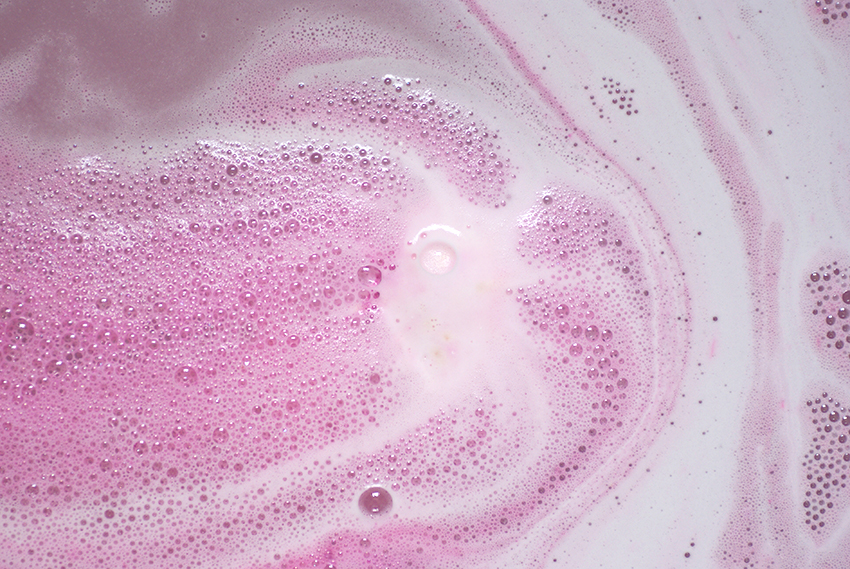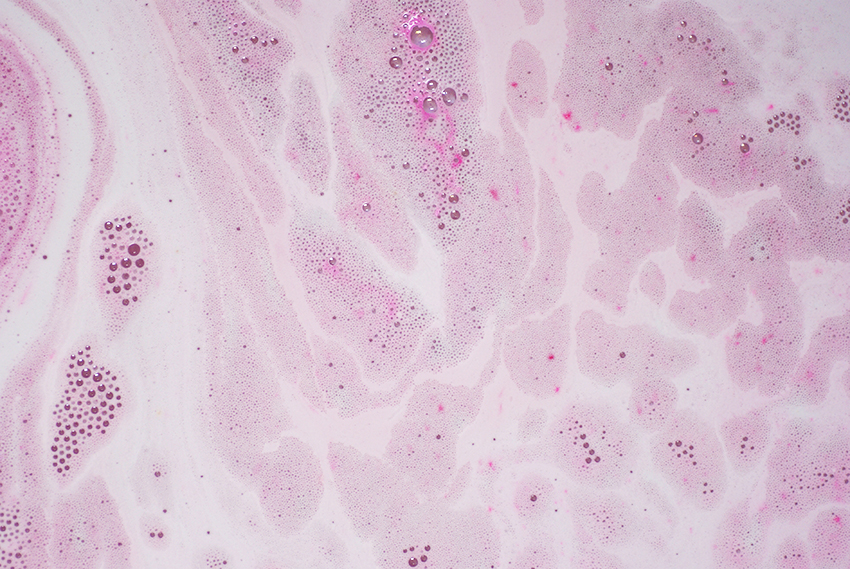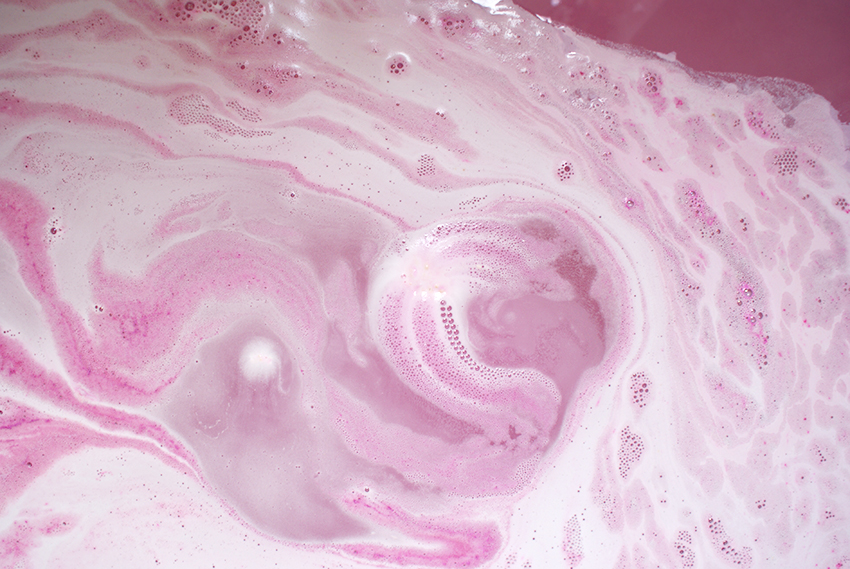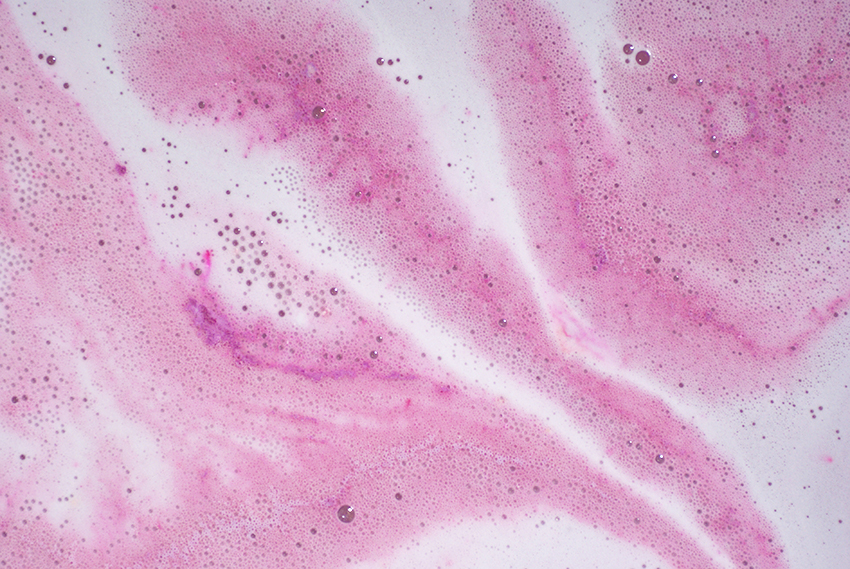 Mijn ervaring
Ooohhh, is dit mooi of is dit mooi? 🤤 Ik denk dat dit één van mijn favorieten is geworden, van de Harajuku collectie. Het water kleurt prachtig roze, de warme bloemengeur is zeer goed aanwezig en hij laat een deken van zacht schuim achter op de oppervlakte. Ook is het water melk-achtig, wat ik altijd zó mooi vind. Er zitten geen glitters in, dus fijn voor degene die niet zo gek zijn op glitters. (Jij monster!)
Ondanks dat er uit Tender is the Night slechts één kleur komt, is het geen saai bad. Hij spuwt roze en witte slierten en heeft een kleine vijf minuten nodig om volledig op te bruisen. Ik kan er vrij kort over zijn, maar dit is gewoon een geweldige bath bomb. Ik kon de heerlijke, sensuele geur goed opmerken tijdens het badderen en het roze kleurtje maakt me zó blij. Na afloop voelde m'n huid zachter en gladder aan, en de badkamer bleef nog een tijdje heerlijk na geuren.
Is dit een aanrader? Zeker weten! Hij overtrof ál mijn verwachtingen en ik ga er zeker nog een paar kopen.

Lush Tender Is The Night Bath Bomb kost €7,50. Hij behoort tot de tijdelijke Harajuku collectie.
8 Responses to Review: Lush Tender Is The Night Bath Bomb