Review: Lush Dear John Bath Bomb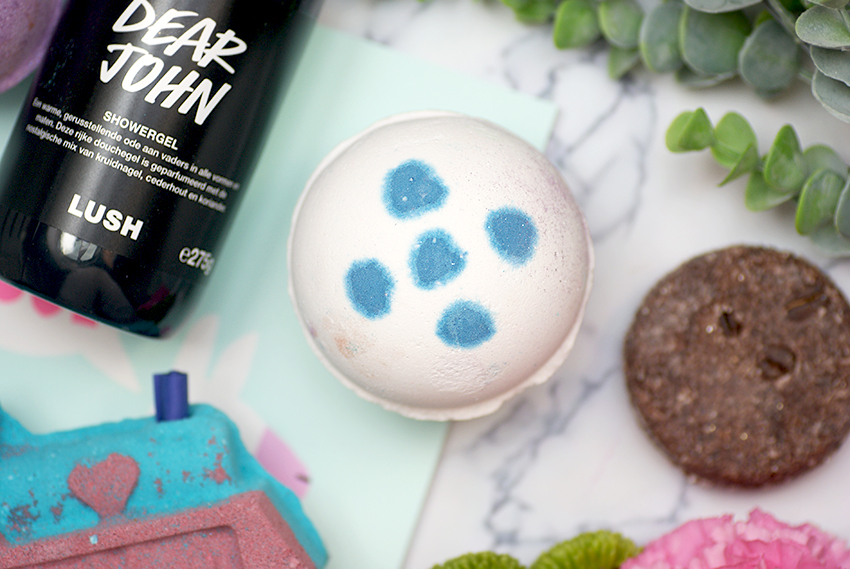 Ik was niet zo enthousiast over de Vaderdag collectie dit jaar, het was niet heel boeiend, vooral niet in tegenstelling tot de Moederdag collectie. Toch zaten er een paar bath bombs in de Vaderdag collectie die uiteraard wel even getest moesten worden. Ik had Crazy Train bath bomb al gereviewd, vandaag laat ik Dear John aan je zien. Ben je benieuwd of je deze aan je vader moet geven, of dat je beter sokken kan geven, lees dan verder.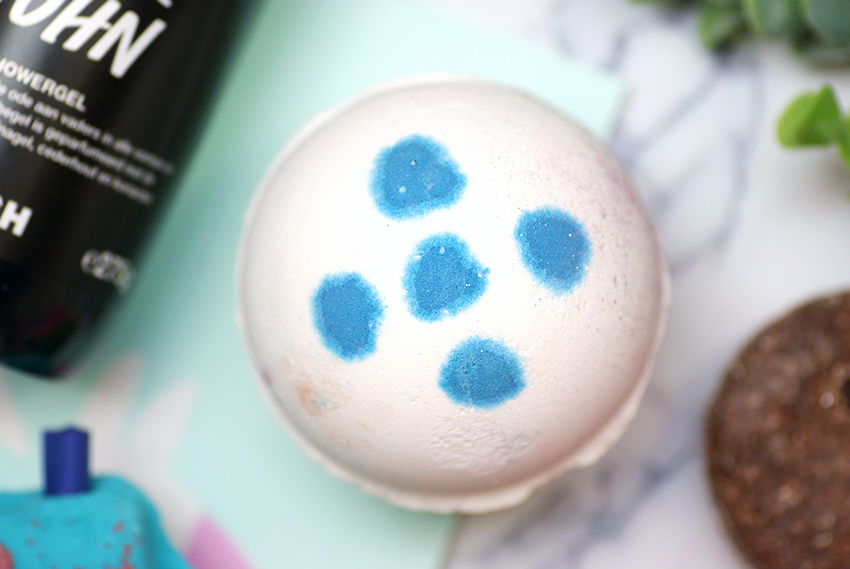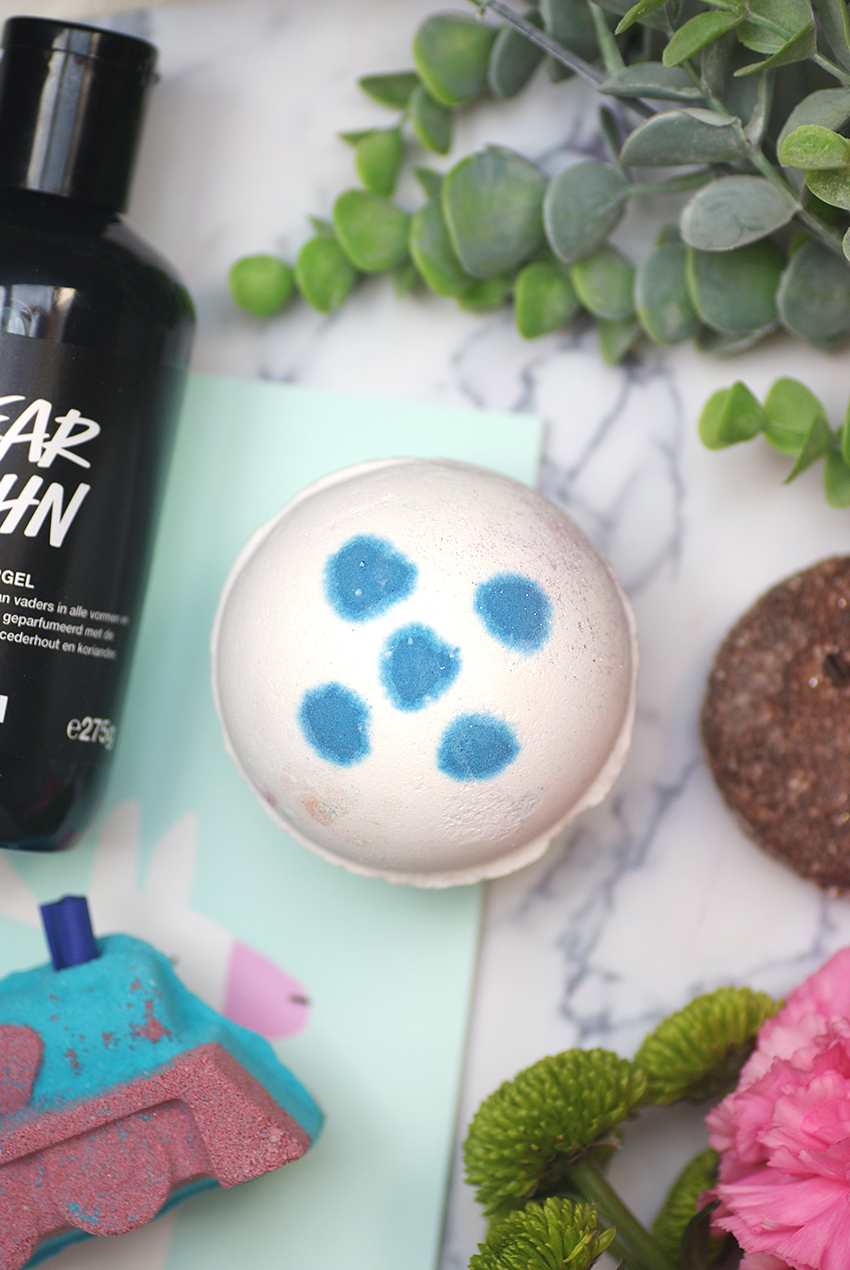 Wat is het?
Ingrediënten: Natrium Bicarbonaat (Sodium bicarbonate), Citroenzuur (Citric acid), Vetiverolie, Korianderzaadolie, Kruidnagelolie (Eugenia caryophyllus), Water (Aqua), Wijnsteenzuur (Potassium bitartrate), DRF-alcohol, Dipropyleen Glycol, Natrium Coco Sulfaat, Propyleen Glycol, Cocamidopropyl-betaïne, *Citral, *Coumarine, *Eugenol, *Limonene, *Linalool, Parfum, Kleurstof 42090, Kleurstof 17200, Kleurstof 42090:2
Lush Dear John Bath Bomb kost €6,50 en is onderdeel van de Vaderdag collectie. Het thema van dit jaar's Vaderdag collectie lijkt wel Dear John te zijn, want van deze geurlijn is er behalve een parfum ook een showergel, naked showergel, shampoo bar en dus ook deze bath bomb. Ik kan mijn vader überhaupt niet in een bad inbeelden, maar mocht jouw vader wel regelmatig erin zitten, dan is dit natuurlijk een heel leuk cadeautje.
De bath bomb bevat vetiver, koriander en kruidnagel. De geur is dan ook wat mannelijker dan je gewend bent van Lush. Het is alsnog geen zwaar mannelijke geur, maar hij is wel minder bloemig en zoet. Hij is vrij kruidig, maar wel op een Lush manier. Hij heeft het warme en kruidige van de kruidnagel, maar ook het aardse van de vetiver. Het is een lekkere geur en ook goed geschikt voor het mannelijk geslacht wat betreft geur en uiterlijk.
Speel het filmpje af in 2160p kwaliteit en op volledig scherm voor de beste ervaring! Het filmpje speelt zich versneld af.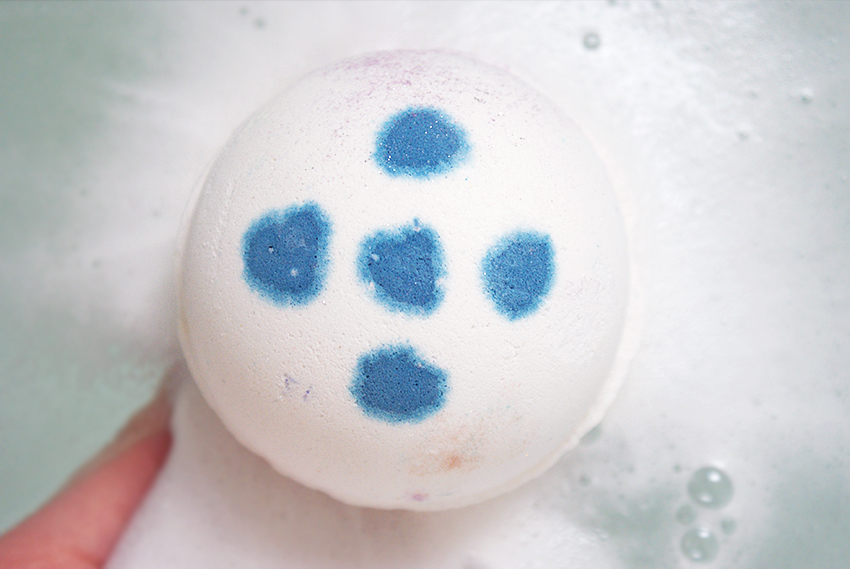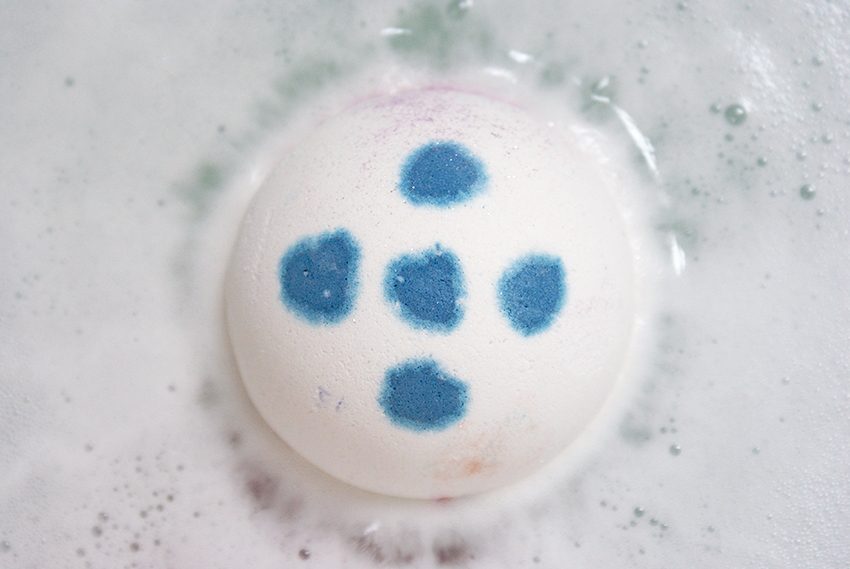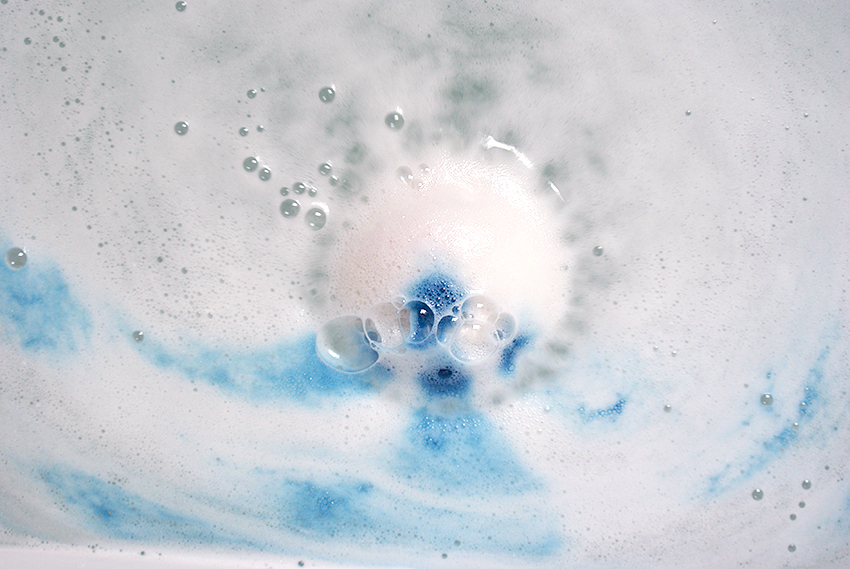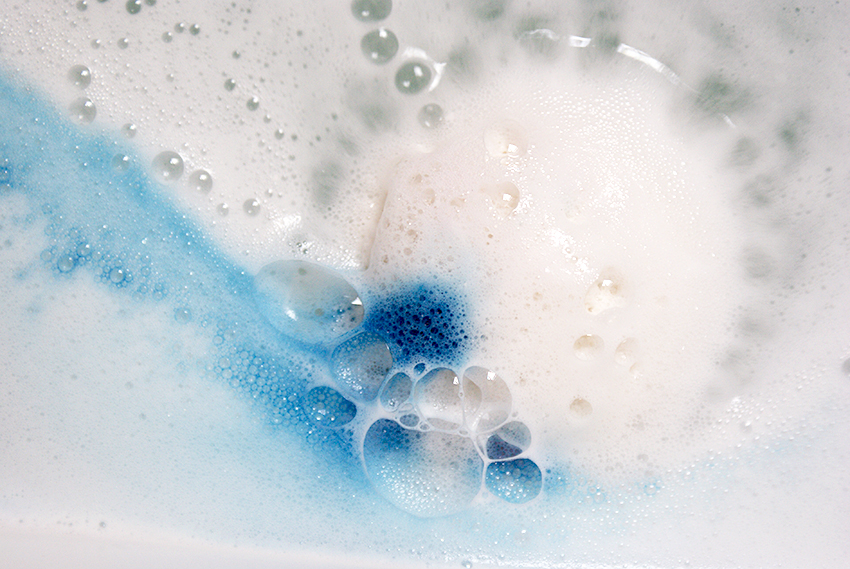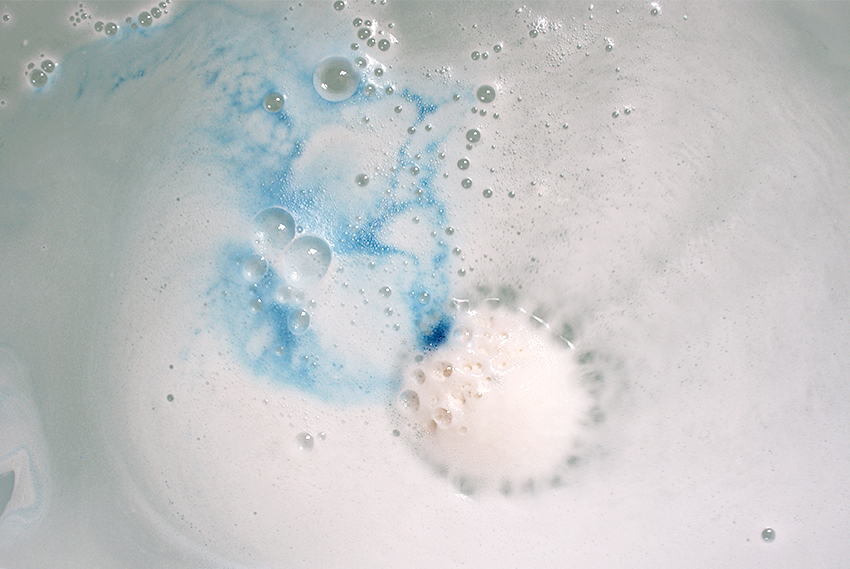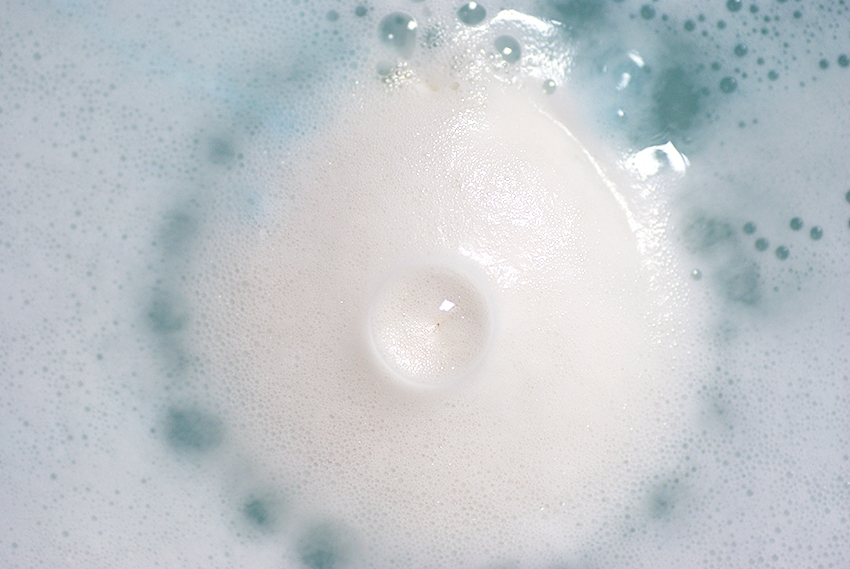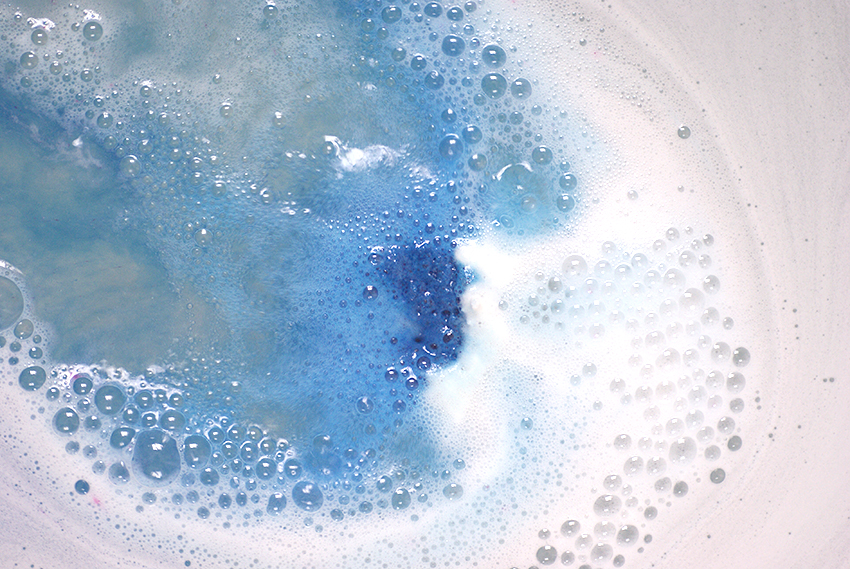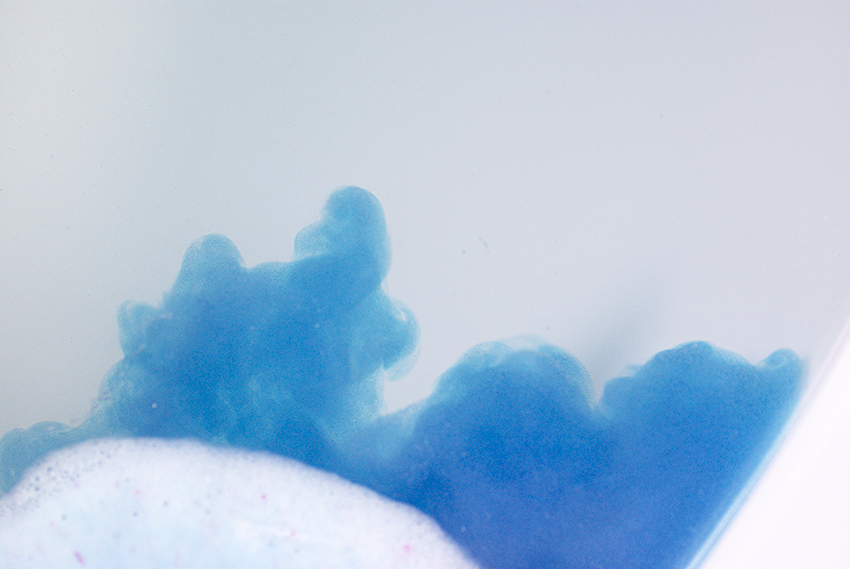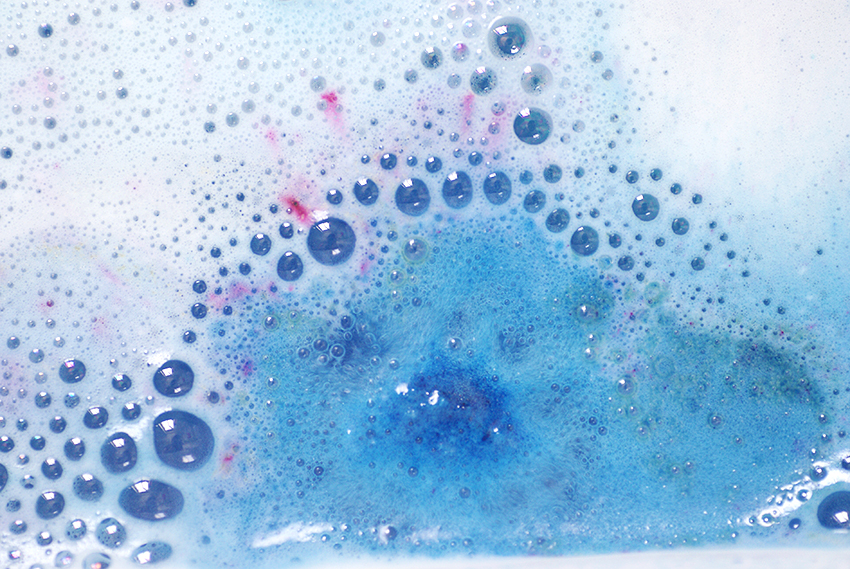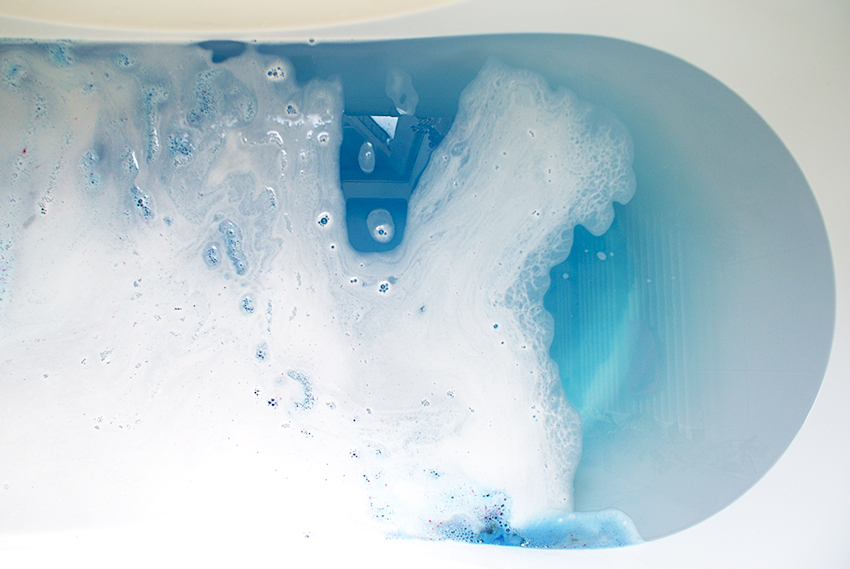 Mijn ervaring
Wanneer ik Dear John laat zakken in het water, komt er in eerste instantie wit schuim van af. Als ik hem loslaat dobbert hij rustig door het bad en laat nu behalve wit, ook blauw schuim achter op de oppervlakte. Het begint met lichtblauw, uiteindelijk wordt de kleur steeds donkerder. Onder de oppervlakte, diep in het water, ontstaan blauwe wolken — heel gaaf! Dit geeft uiteindelijk het water een mooie, lichtblauwe tint. Op de oppervlakte ligt nu een deken van wit en fluffy schuim. Dit voelt zo zacht aan, heerlijk. Op 't einde komen er nog wat roze sliertjes uit de bath bomb. De aardse, kruidige geur is goed te ruiken in de badkamer, zelfs nadat ik al eventjes uit bad was.
Een heerlijke bath bomb! Simpel, maar fijn. Geen poespas, gewoon wit en blauw wat uiteindelijk een mooie tint blauw creëert in bad. Zacht, wit schuim wat oplost in het water en zorgt voor een zachtere huid na afloop. Als cadeautje is dit hartstikke leuk, maar ook om zelf lekker in te dobberen is een aanrader. Oh, enne, geen glitters! Ook heel fijn voor vaders, gok ik zo.. 😉

Lush Dear John Bath Bomb kost €6,50. Hij behoort tot de tijdelijke Vaderdag collectie.
4 Responses to Review: Lush Dear John Bath Bomb