Review: Lush Angel Hair shampoo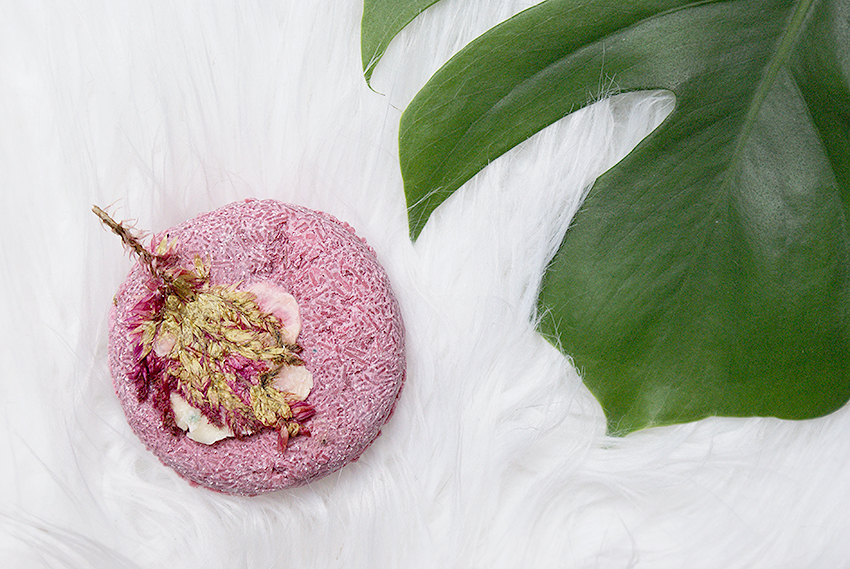 Lush bracht onlangs zes nieuwe shampoo bars uit. Eentje daarvan is Angel Hair, iets wat ik duidelijk niet heb, maar wel graag zou willen. Zou deze shampoo bar daar iets aan kunnen doen? Hij klinkt veelbelovend en alleen al z'n uiterlijk is leuk om te zien. Hoewel ik momenteel helemaal verknocht ben aan Big shampoo, waag ik het graag weer eens met een shampoo bar. Weten hoe hij bevalt? Lees dan verder.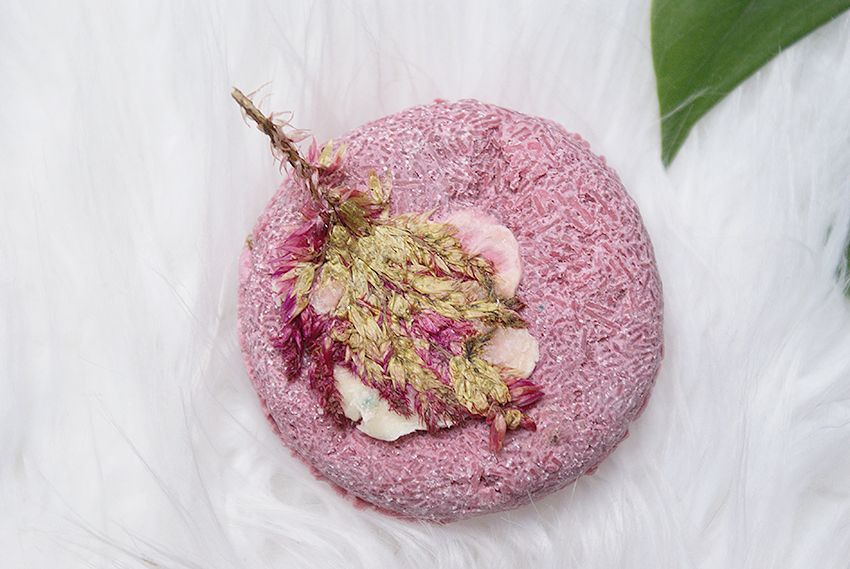 Angel Hair kost €10,95 voor 55 gram. Hoewel dit veel geld lijkt voor een stukje shampoo, onderschatten mensen vaak hoe vaak je je haar kunt wassen ermee — gemiddeld 80 keer. Dit is natuurlijk afhankelijk van de lengte en dikte van je haar. Hoe dan ook, je doet er langer mee dan een gewone fles shampoo. Daar komt ook nog eens bij dat deze verpakkingsvrij zijn, en 90% van de shampoo bars van Lush zijn veganistisch.
Angel Hair is speciaal voor broos haar, het zorgt voor extra glans en kracht. Zacht en glanzend haar, dat is altijd wel gewenst! Ik heb nu niet per se dof haar, maar ik ben altijd wel benieuwd naar een nieuwe shampoo. Zeker als hij de geur van Butterball heeft! Lush fans weten hoe lekker deze geur is. Mocht je deze geur niet kennen — Butterbear Bath Bomb, dat schattige witte beertje uit de Kerstcollectie, heeft ook deze geur. Hemels! Zo ook deze shampoo bar. Heel zacht en zoet, warm maar vooral romig. Één van de betere geurlijnen van Lush.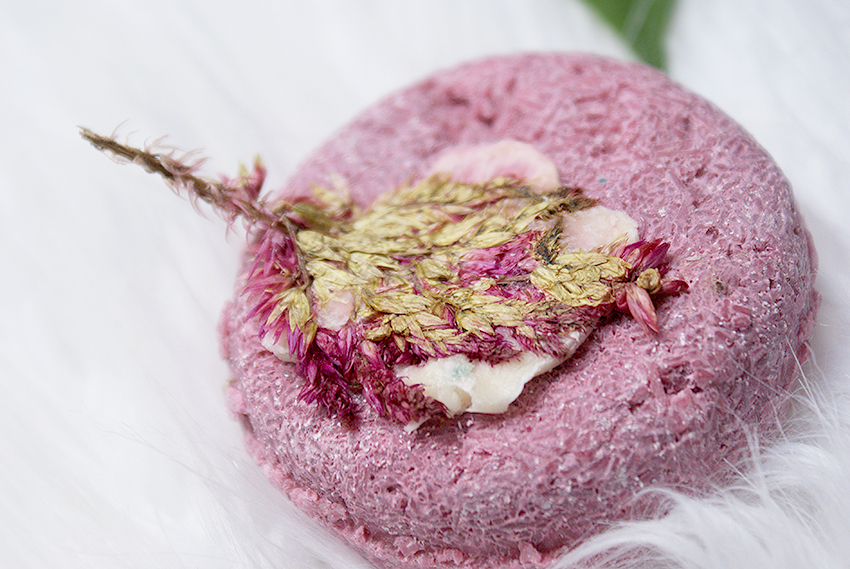 Even de belangrijkste ingrediënten, althans, die er voor mij uitspringen.
Het hoofdingrediënt is Natrium Coco Sulfaat — gemaakt van de vetzuren van kokosolie. Deze stof zorgt ervoor dat het product gaat schuimen, waardoor je het kunt verdelen over je hoofdhuid. Ook lost deze stof vuil en vet op. Daarna spot ik rozenwater in de lijst, gevolgd door parfum. Dat was te verwachten, met zo'n lekkere geur! Ik heb zelf geen 'lastige' hoofdhuid, maar mocht jij dat wel hebben, zou dit een puntje van aandacht kunnen zijn.
Verder bevat de shampoo bar o.a. ylang ylang-olie en toverhazelaar-extract. Mocht je de rest van de ingrediënten willen weten, kun je die hier bekijken.
Wat ik niet in de ingrediëntenlijst in de Nederlandse webshop spot, maar wat er volgens de Engelse webshop wel in zit, is het ingrediënt Aquafaba, oftewel kikkererwtenvocht. De vloeistof is afkomstig van het koken van peulvruchten. Het heeft dezelfde eigenschappen als ruw eiwit en is dus zeer geschikt voor je haar. Eiwitten helpen bij het voeden en verstevigen van de haarwortels, vitamine B12 zorgt voor een goede haargroei. In deze shampoo zit ook Soja Lecithine, en lecithine legt een laagje over het haar, waardoor het gaat glanzen.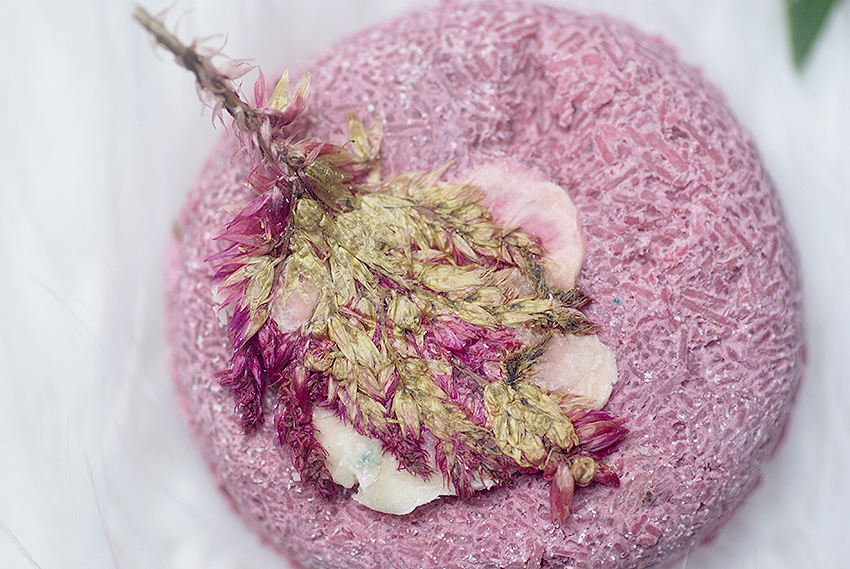 Hoe gebruik je nou een shampoo bar? Ik zal hier binnenkort een apart artikel over schrijven, voor nu leg ik uit hoe ik het op mijn manier doe. Onder de douche maak ik m'n haren nat en wrijf in cirkelvormige bewegingen de shampoo bar over de bovenkant m'n hoofd – van rechts naar links. Met m'n rechterhand houd ik de shampoo bar vast en wrijf ik hem over m'n haar, met m'n linkerhand voel ik of er genoeg schuim op m'n hoofd zit. Mocht ik tevreden zijn met de hoeveelheid schuim, leg ik de shampoo bar weg. Vervolgens verdeel en masseer ik het schuim over m'n haar. Hoe meer ik het masseer, hoe meer het gaat schuimen. Dit maakt het verdelen van het product over m'n haar makkelijker, zorg dus wel dat je wat schuim krijgt.
Na een paar minuten spoel ik het uit en zorg ik dat de shampoo bar ergens op een droge plek ligt, waar hij kan opdrogen. Even een tip tussendoor, ik heb ooit op Aliexpress plastic bakjes gekocht die je kunt sluiten. Maar S is perfect voor een shampoo bar, die past er precies in. Ik vind de shampoo bar tins van Lush niet handig, het dekseltje krijg ik er met moeite af en de shampoo bar moet ik er altijd uitslaan omdat hij iets klem zit. In deze bakjes kun je de shampoo bar er gewoon uit halen zonder problemen.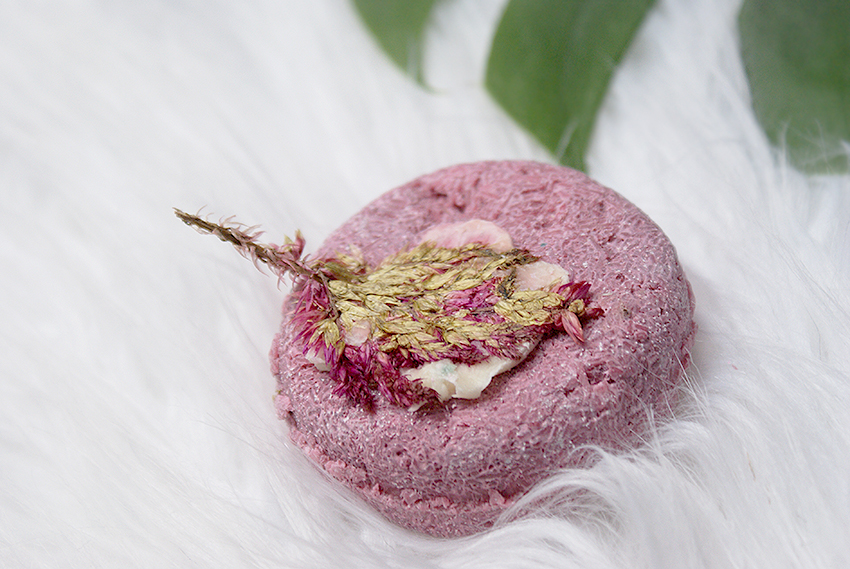 Ik gebruik de shampoo bar nu een week. (En ik was het iedere dag — jaja, slecht, ik weet het) Ondanks mijn leuke chatsessies met de lieve Maria van Lush, die lovend was over dit product, ben ik niet zo enthousiast helaas. M'n haar is niet makkelijker doorkambaar, het glanst niet meer dan anders, en de geur is niet echt te ruiken na het douchen. Het doet eigenlijk vrij weinig voor mijn haar. Het wordt net zo snel vet als anders en moet het, net als anders, meerdere keren per dag borstelen om het klitloos te houden. Nu moet ik zeggen dat ik zelf geen last heb van een jeukende of geïrriteerde hoofdhuid. In de reviews online lees ik Angel Hair daar wel verbetering in aanbrengt.
Jammer, maar deze shampoo bar is het niet voor mij! Gelukkig heb ik er nog eentje gekocht, daar komt binnenkort de review van online

Angel Hair koop je momenteel alleen in de webshop. Hij is onderdeel van Lush Labs, wat betekent dat producten tijdelijk te koop zijn om te peilen wat de consument ervan vindt. Jij kan feedback geven op een product, wat uiteindelijk er voor kan zorgen dat een product in het vaste assortiment komt, of gewoon verdwijnt!
6 Responses to Review: Lush Angel Hair shampoo