Review: Lush Snow Fairy Bath Bomb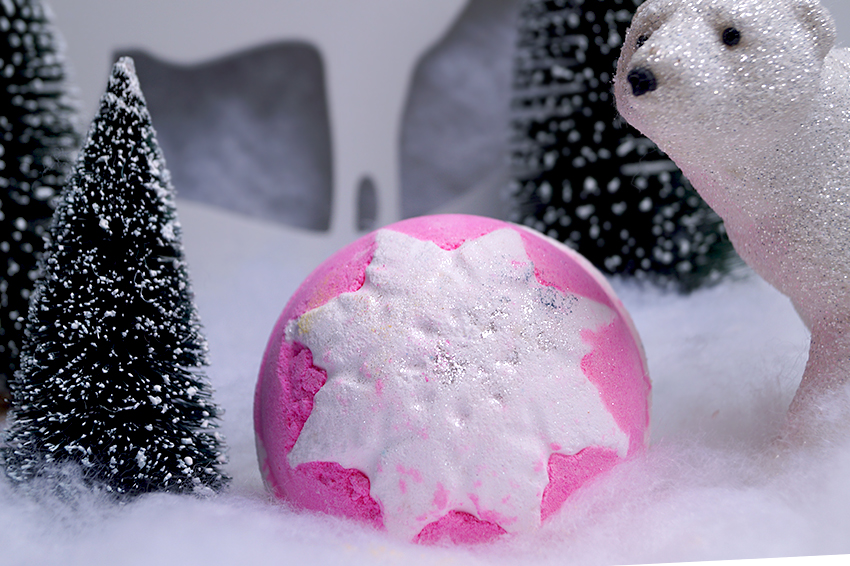 Jaaaa, je leest het goed. Ik ga iets van Snow Fairy reviewen. Ondanks dat ik niet van de geur houd, vind ik deze vernieuwde versie er wel heel mooi uit zien. En ik kan niet alleen dingen reviewen die ík lekker vind, toch? Precies. Dus ik gooide een Snow Fairy bath bomb in m'n winkelmandje en vandaag ga ik deze mierzoete kauwgom in de vorm van een bath bomb, voor je reviewen. Ben je benieuwd of het meeviel, of dat ik toch over m'n nek ging in bad? Lees dan verder.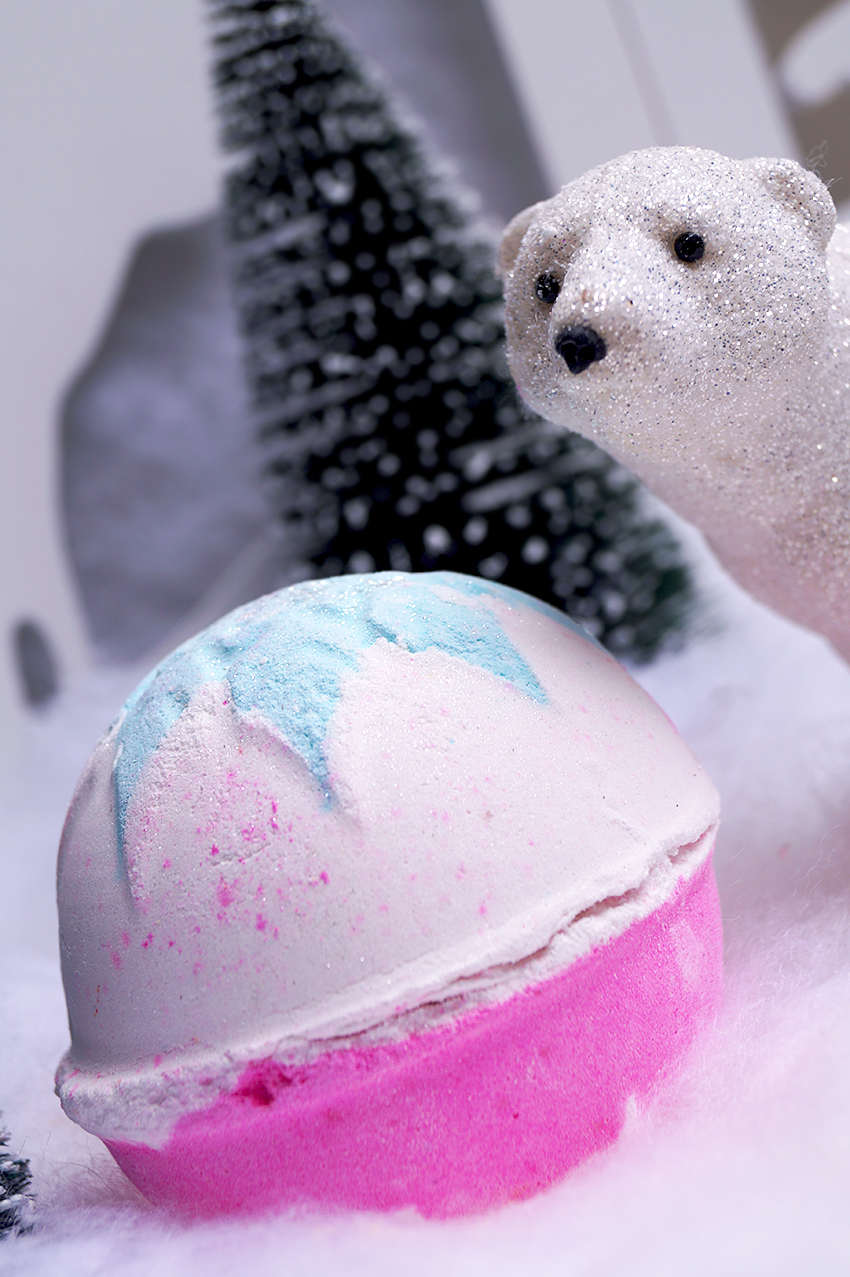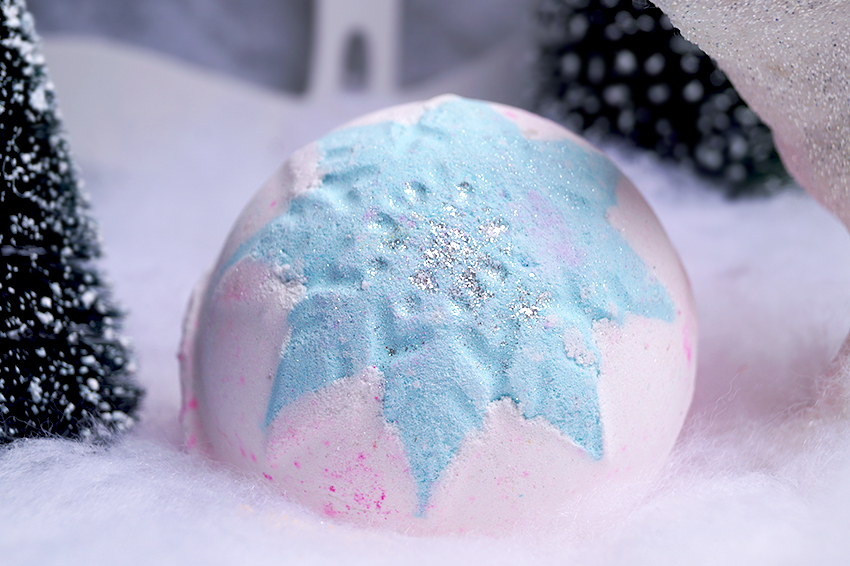 Wat is het?
Ingrediënten: Natrium Bicarbonaat (Sodium bicarbonate), Citroenzuur (Citric acid), Natrium Coco Sulfaat, Parfum, Perzische Limoenolie (Citrus aurantifolia), Wijnsteenzuur (Potassium bitartrate), Titanium Dioxide, Water (Aqua), Synthetische Musk, Synthetische Fluorflogopiet, Dipropyleen Glycol, Propyleen Glycol, Calcium Natrium Borosilicaat, Cocamidopropyl-betaïne, Tinoxide, Alpha-isomethyl-ionone, *Limonene, Kleurstof 45410:2, Kleurstof 45410:1, Kleurstof 42053, Kleurstof 42090:2
Lush Snow Fairy Bath Bomb kost €6,50 en is onderdeel van de Kerstcollectie. Snow Fairy bath bomb ziet er dit jaar anders uit, én het is geen Jelly Bomb meer! Bath bombs met stukjes snot erin hebben mij sowieso nooit getrokken, dus ik denk dat dit een goede keuze is geweest. Ik vind het uiterlijk van deze bath bomb onwijs mooi, ik ben benieuwd hoeveel we van het blauwe terug zullen zien in bad.
Verder bevat hij eigenlijk alleen Perzische limoenolie, iets wat de Jelly Bomb nooit bevatte. Ik vind de geur dan ook iets frisser en fruitiger en minder kauwgom-ballen dan voorheen. Begrijp me niet verkeerd, het is nog steeds 100% Snow Fairy, en het is nog steeds niet mijn favoriete geur, maar hij is iets minder 'in your face' gelukkig. Het is en blijft écht een zoete, roze geur.
Speel de filmpjes af in 2160p kwaliteit en op volledig scherm voor de beste ervaring! Het eerste filmpje speelt zich versneld af.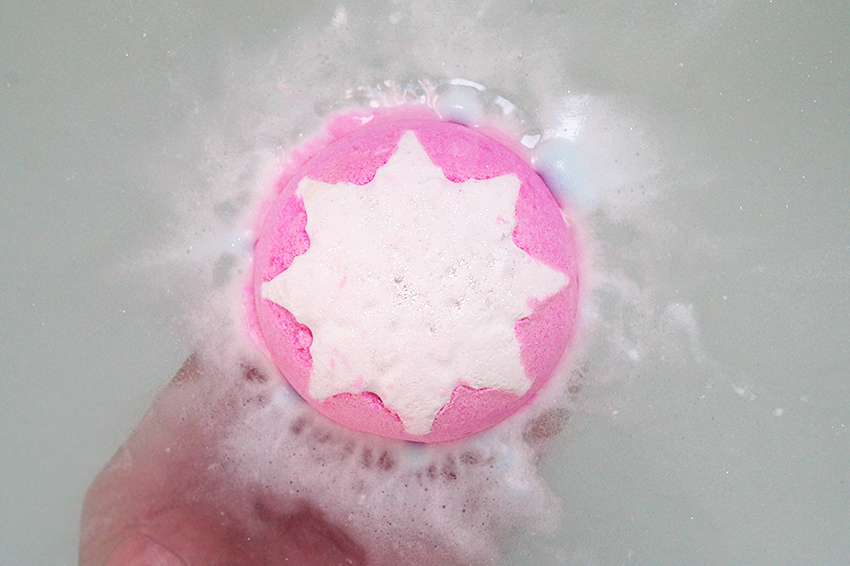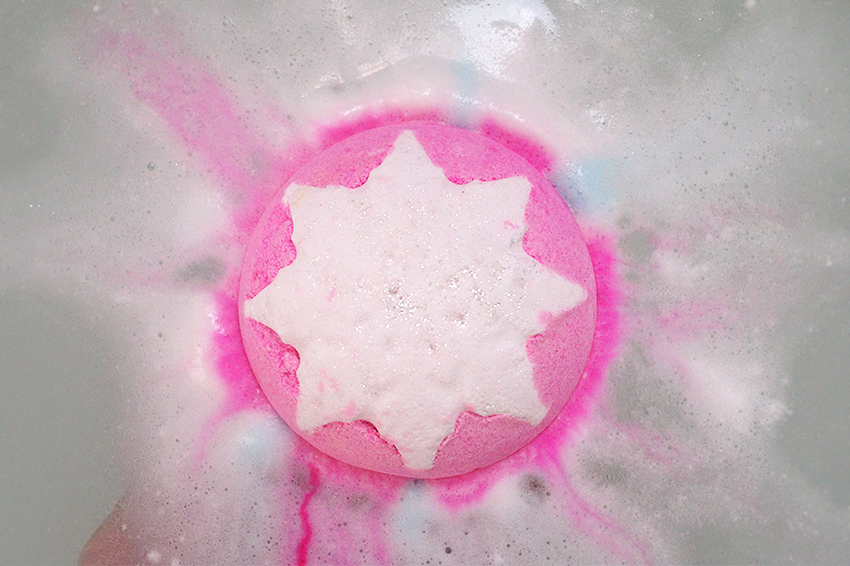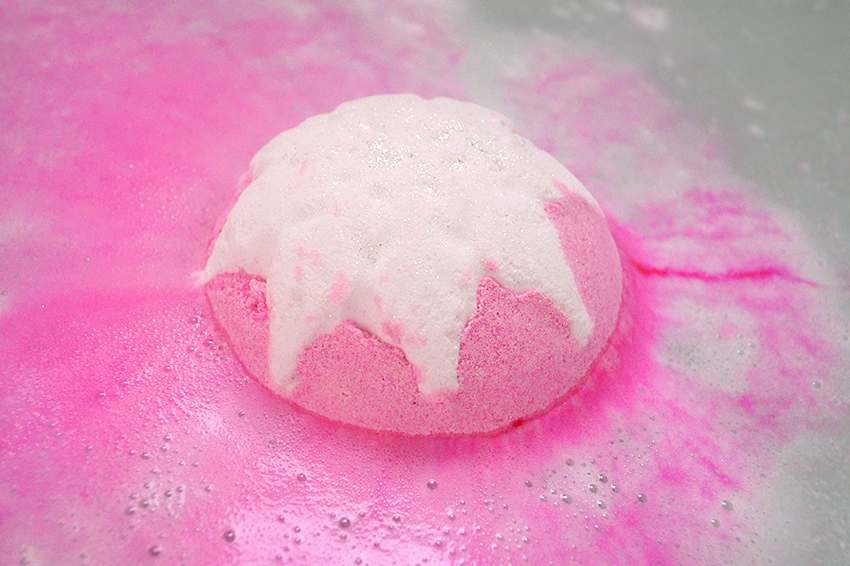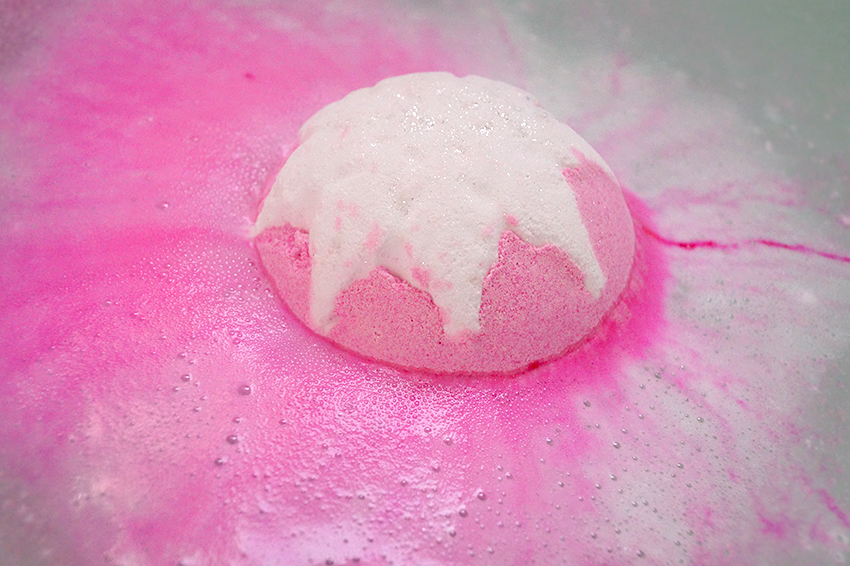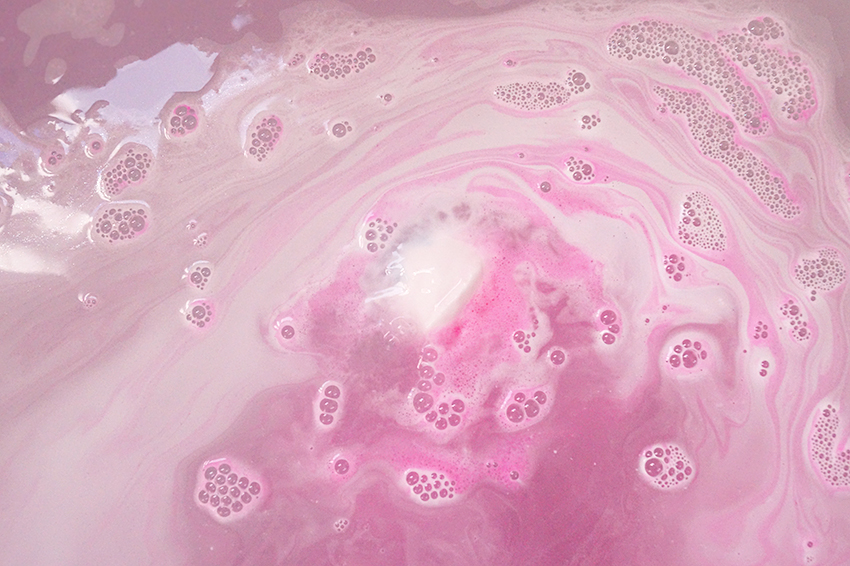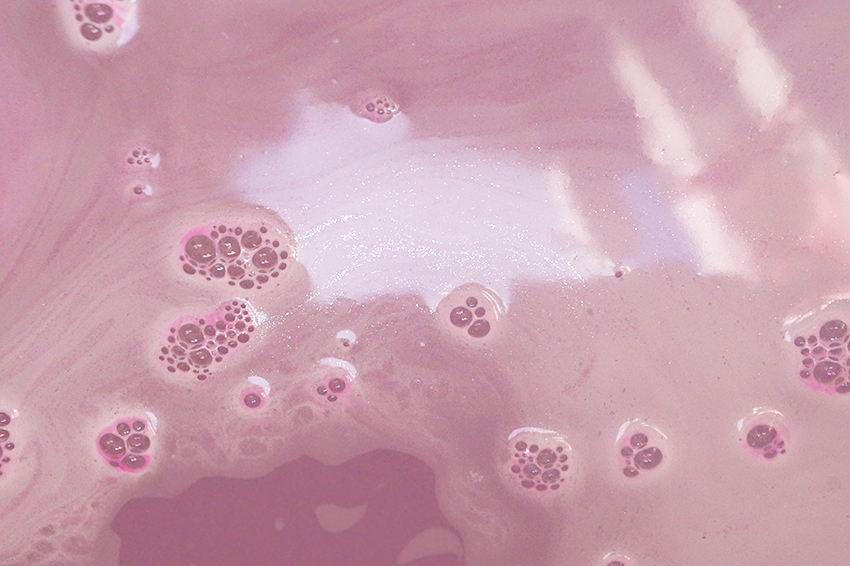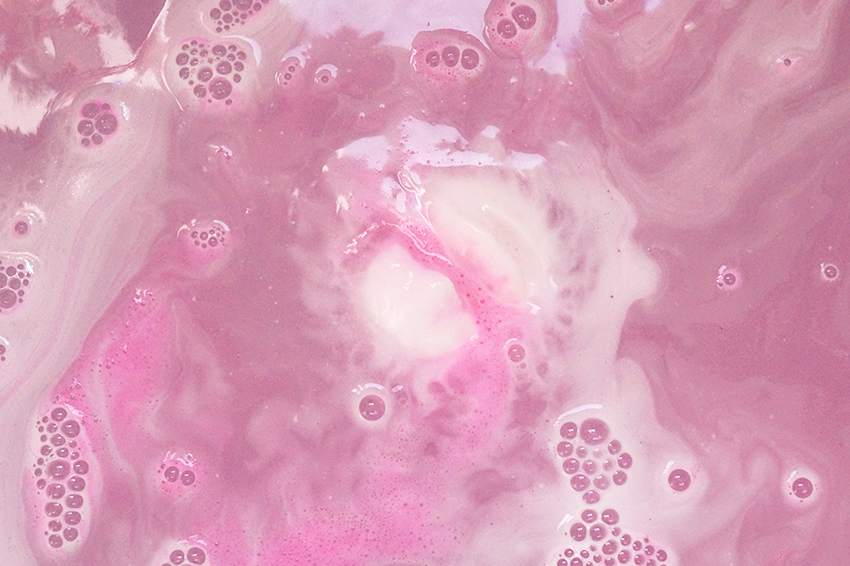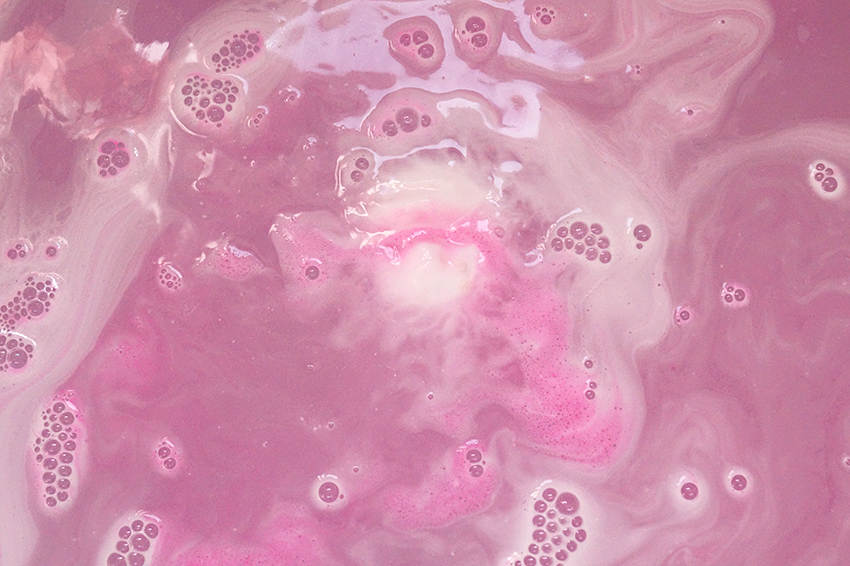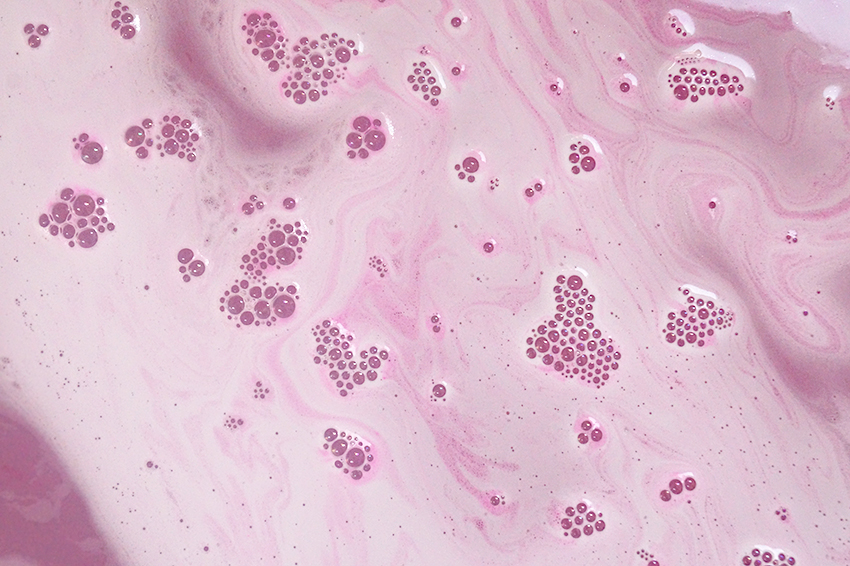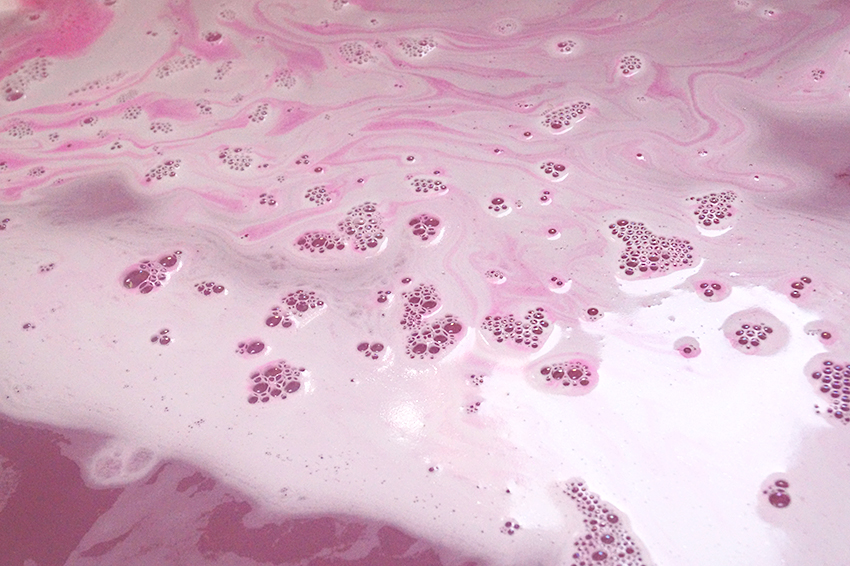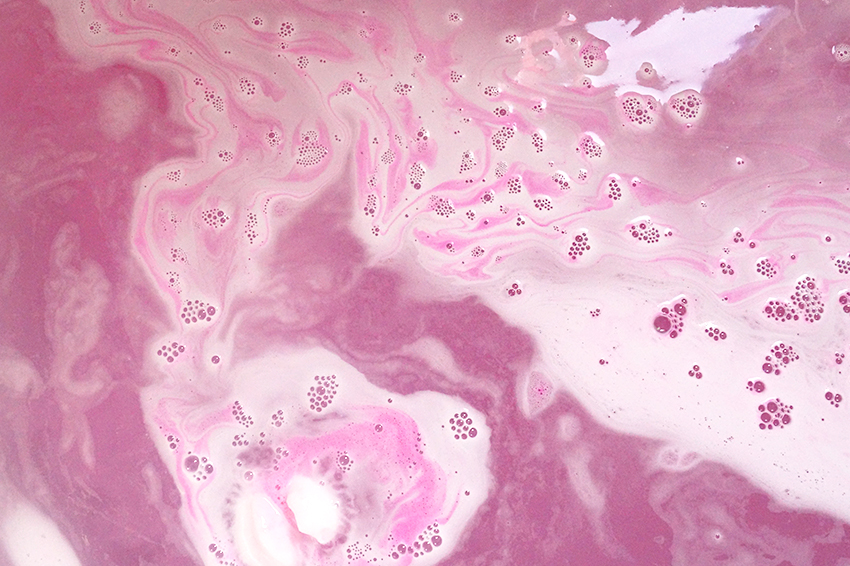 Mijn ervaring
Okay, toegegeven: in bad is hij onwijs mooi. Roze, m'n lievelingskleur, en glitters onder water. En niet te zuinig ook. Zodra de bath bomb het water aanraakt, komt er roze schuim van af, met hier en daar een straaltje donkerroze en wat pluimpjes blauw. Als ik hem loslaat racet hij nog sneller dan Michael Phelps door het bad, terwijl het water omtovert in een magisch roze kleur en een dun laagje wit schuim op de oppervlakte nalaat. De geur leek middelmatig aanwezig — ik rook wel wat zoetigheid, maar het was niet te overheersend. De geur leek sowieso iets minder heftig te zijn, dus daar was ik wel blij mee. Het uiteindelijke water had een prachtige roze kleur, boordevol minuscule, plastic-vrije glittertjes. Er gaat echt niets boven een roze bad!
Snow Fairy heeft me bijzonder verrast. Niet alleen viel de geur hartstikke mee, hij was in bad práchtig. In de winkel zei iemand al dat dit de roze versie van Perle de Sel is, en als ik kijk naar het aantal glittertjes, dan klopt dat aardig. Ik denk dat ik er hier nog een paar van ga kopen!

Lush Snow Fairy Bath Bomb kost €6,50. Hij behoort tot de Kerstcollectie.
5 Responses to Review: Lush Snow Fairy Bath Bomb