Review: Lush Groovy Kind of Love Shower Gel
Read this post in
Engels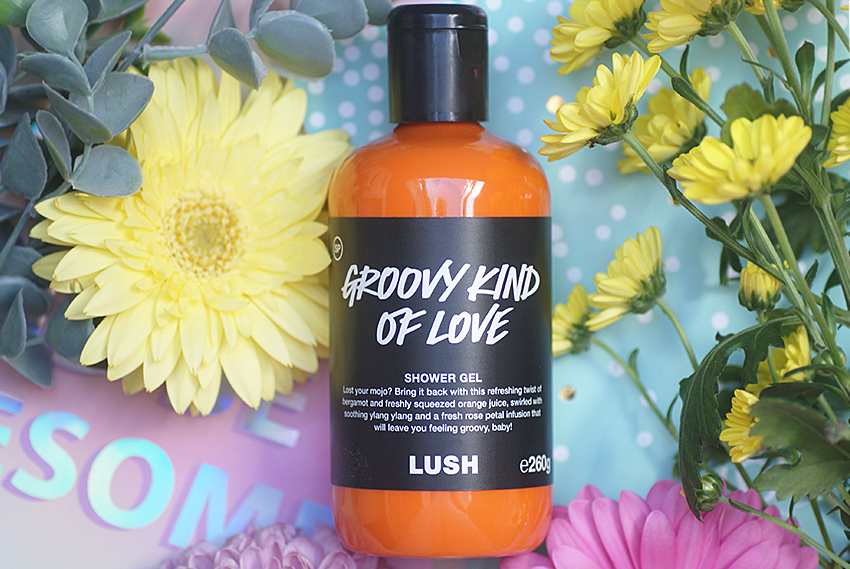 Groovy Kind of Love, een bath bomb van de Harajuku collectie die me erg goed was bevallen. Ik vond hem naar Golden Wonder ruiken — mijn favoriete bath bomb van Lush — omdat die fruitig en warm is, en Groovy Kind of Love ook. Ik was dan ook heel blij met deze douchegel, want warme citrusgeuren zijn erg welkom hier! Inmiddels heb ik hem uitgebreid getest en kun je vandaag alles lezen over deze vrolijke shower gel.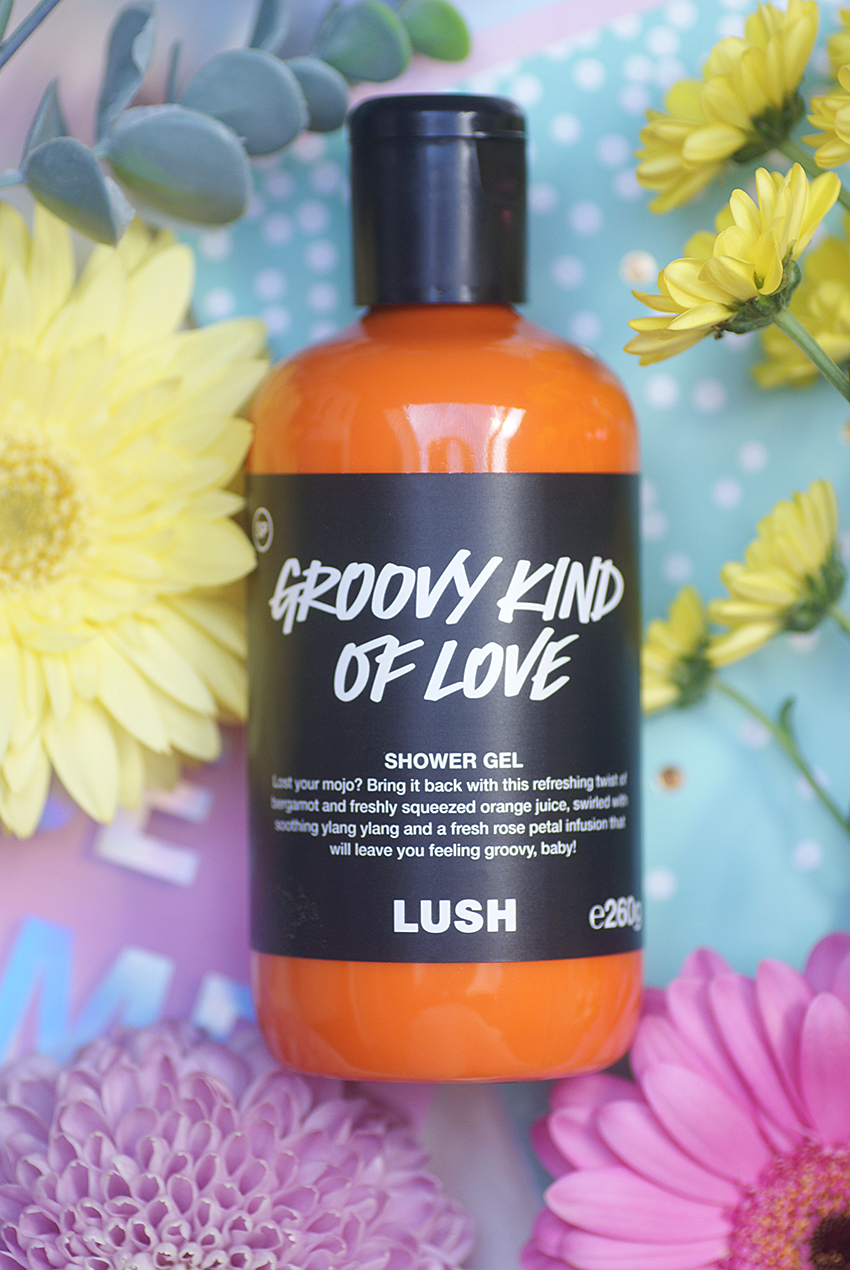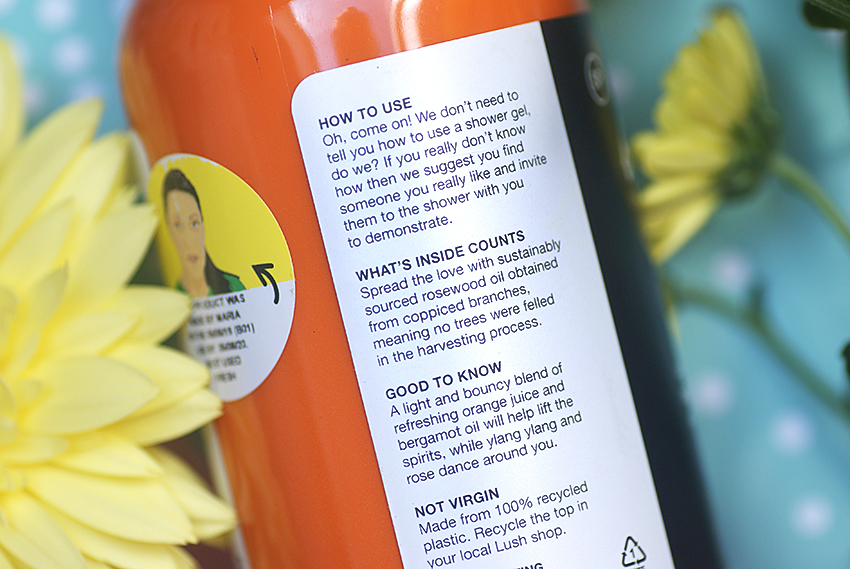 Wat is het?
Lush Groovy Kind of Love Shower Gel kost €19,00 voor 260 gram en is onderdeel van de Community Favourites — tijdelijke online favorieten. Deze vrolijk gekleurde douchegel deelt zijn naam met de Harajuku bath bomb Groovy Kind of Love (review), een regenboog-kleurige bath bomb met prachtig bath art. In de bath bomb review schreef ik dat ik de geur een beetje vond lijken op Golden Wonder, evenals Bubbly en Buck's Fizz. De ingrediënten komen totaal niet overeen, maar wel bevatten ze allebei warme geurnoten en citrus, waardoor de geur wat op elkaar lijkt.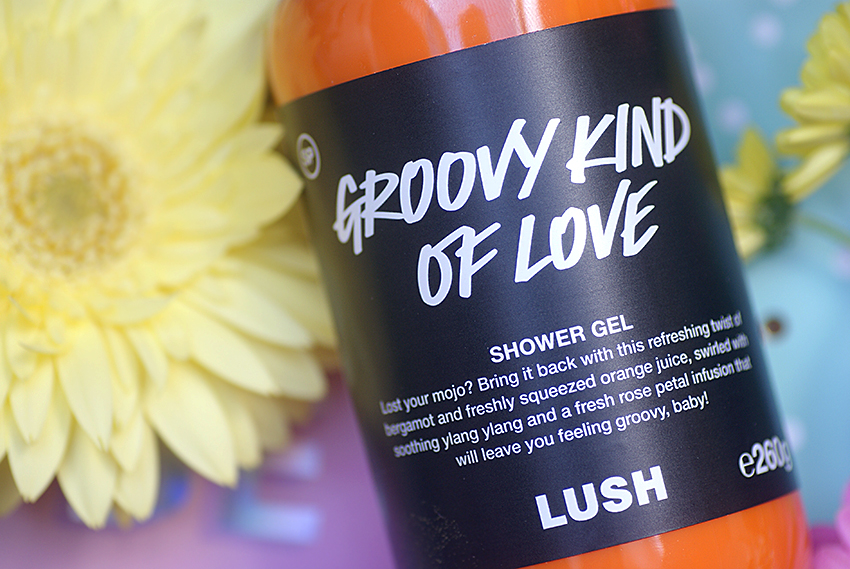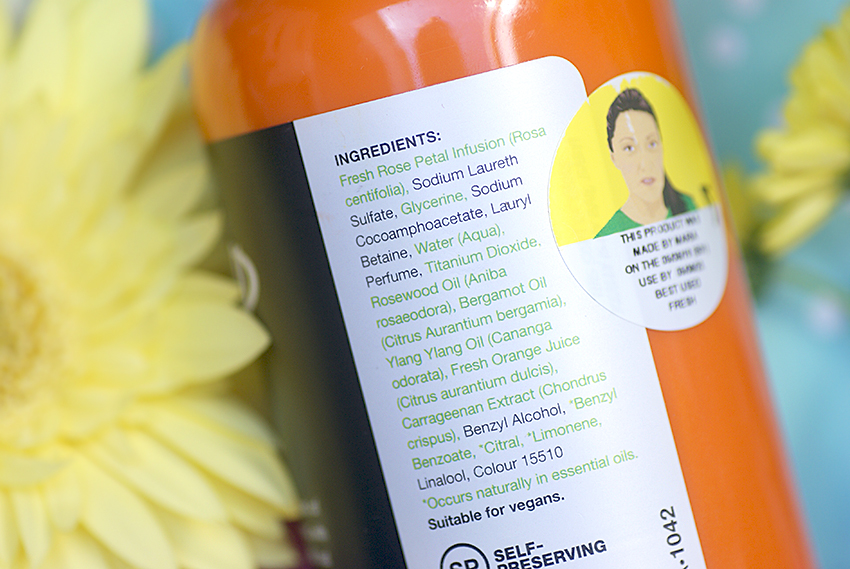 Wat zit erin?
Ingrediënten: Verse Rozenblaadjesinfusie, Natrium Laureth Sulfaat, Glycerine, Natrium Cocoamfoacetaat, Laurylbetaïne, Water (Aqua), Parfum, Titanium Dioxide, Rozenhoutolie (Aniba rosaeodora), Bergamotolie (Citrus aurantium bergamia), Ylang Ylang-olie (Cananga odorata), Vers Sinaasappelsap (Citrus Aurantium dulcis), Carrageenextract, Benzyl Alcohol, *Benzyl Benzoaat, *Citral, *Limonene, *Linalool, Kleurstof 15510 (CI 15510)
Het hoofdingredient is een infusie van verse rozenblaadjes, heerlijk. Behalve lekker ruiken, verzorgen en kalmeren ze de huid ook. Gevolgd is glycerine (maakt de huid lekker zacht), rozenhoutolie (ontstekingsremmend en verkwikkend), bergamotolie (reinigend, fruitige geur), ylang ylang-olie (werkt verkwikkend vanwege geur), sinaasappelsap (verfrist de huid), en carrageenextract (maakt de huid zacht en hydrateert de huid).
We hebben dus rozenblaadjes, wat bloemig en warm ruikt, evenals de rozenhoutolie. Bergamot is een citrusvrucht, en ruikt erg fris en.. citrus. Ylang ylang is zoet en bloemig, en vers sinaasappelsap is juist heel fruitig qua geur. Qua geur hebben we dus warm, bloemig en citrus/fruitig, en dat is tevens een perfecte omschrijving van de geur. Hij heeft een warme ondergrond, maar ook iets bloemigs én iets citrusachtigs. Ik kan beide componenten ruiken in de douchegel. Een bijzondere combinatie, maar het werkt wel. Het verschil met de Bubbly/Buck's Fizz/etc. geur is dat die minder warm is. Bubbly heeft meer een citrus-kick, dat mist Groovy Kind of Love een beetje. Hoe dan ook, zo vanuit de fles hij heerlijk.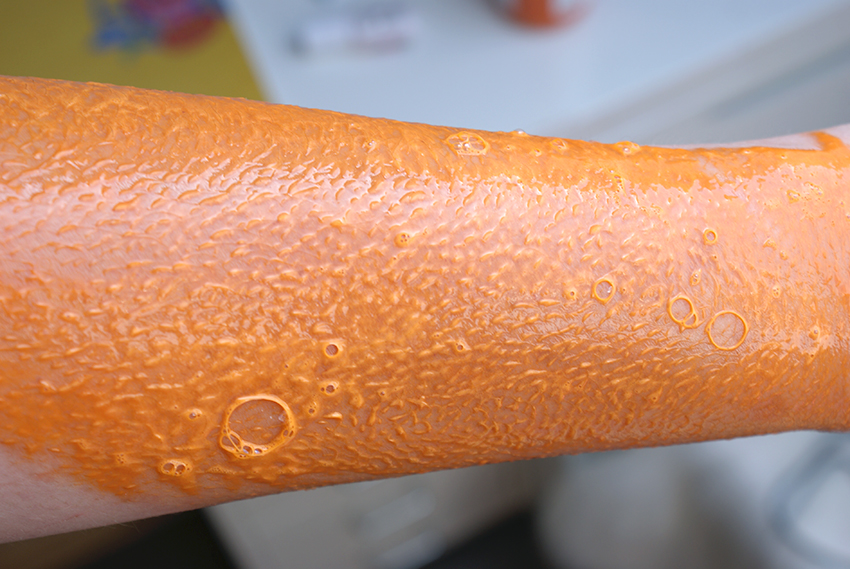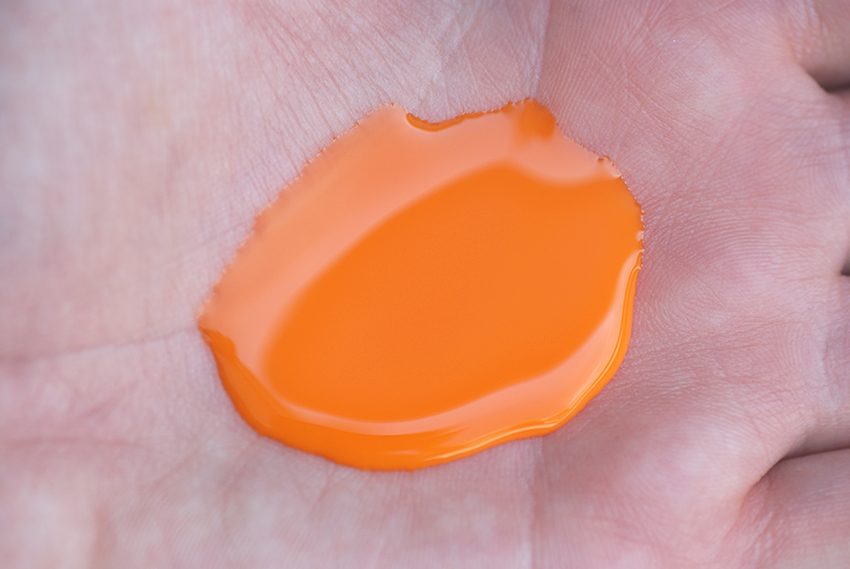 Mijn ervaring
Het eerste wat me opvalt in de douche is de substantie — heel felgekleurd, het lijkt wel een shower cream. Totaal geen waterige kleur. Omdat er flink wat kleur aan de douchegel zit, is met een beetje pech je douchecel versierd met oranje spetters en slierten. Je spoelt het zo weg hoor, en het vlekt niet, maar toch. Terwijl ik de heerlijke substantie uitsmeer over m'n huid, dringt er een weeïge, muffe geur m'n neusgaten in. Even twijfel ik of ik geen natte scheet heb gelaten, maar nee, het is Groovy Kind of Love. De geur is nu totaal anders dan rechtstreeks uit de fles; het lijkt wel alsof het warme van de rozen de andere geurnoten compleet vervormd. De geur is heel muf, ik vind hem niet lekker, sterker nog – ik wil het er zo snel mogelijk afspoelen.
Als ik eenmaal de douche uit ben, m'n lichaam afgedroogd heb en slachtofferhulp heb gebeld, ruik ik weer die lekkere 'rechtstreeks uit de fles' geur op m'n huid. 🤨 Huh? De geur is echt erg goed te ruiken op m'n huid, misschien wel het beste van alle Community Favourites douchegels die ik getest heb tot nu toe. Vooral m'n handpalmen ruiken nog erg sterk naar Groovy. M'n huid is, net al de andere douchegels, iets zachter, iets minder droog en glanst meer. Maar de geur in de douche.. ik hoop dat het een kwestie is van wennen, want onder de douche ruikt de douchegel echt naar oude, verrotte en beschimmelde mandarijnen.
De nieuwe douchegels zijn qua werking gewoon superfijne producten — beter dan welke douchegel dan ook. Rechtvaardigt het de hoge prijzen? Lastig. De kwaliteit is wel echt stukken beter, ze zijn vrij zuinig in gebruik. Maar het blijft een hoop geld.

Lush Groovy Kind of Love Shower Gel kost €19,00 en bevat 260 gram. Hij behoort tot de tijdelijke Community Favourites.
5 Responses to Review: Lush Groovy Kind of Love Shower Gel