Review: Lush Candy Rain Hair Conditioner
Read this post in
Engels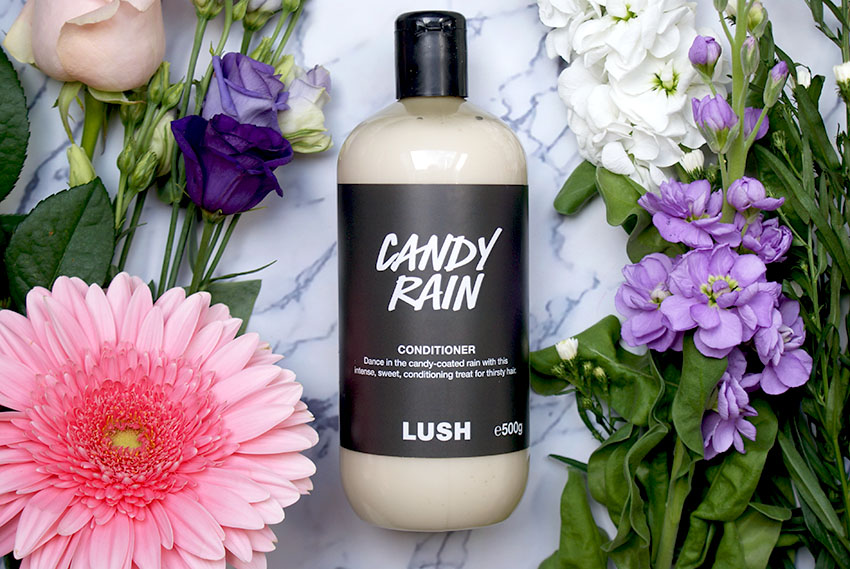 Toen ik naar Liverpool ging had ik uiteraard al ver van te voren een lijstje gemaakt met dingen die ik wilde hebben. Eentje daarvan was Candy Rain, een nieuwe haarconditioner die qua geur een beetje op Yog Nog zou lijken. Ik ben verslaafd aan die geur, dus Candy Rain werd op het lijstje gezet. Misschien had je het al gezien op de foto hierboven, maar ik heb dus een 500 gram fles gekocht. Oorspronkelijk kocht ik een 250 gram fles, maar eenmaal getest in het hotel de volgende dag, ben ik meteen terug gegaan om nog eens een 500 gram fles te halen. Dat verklapt al een beetje hoe ik erover denk, right?
Klik verder als je wilt weten waarom ik zo dol ben op deze haarconditioner!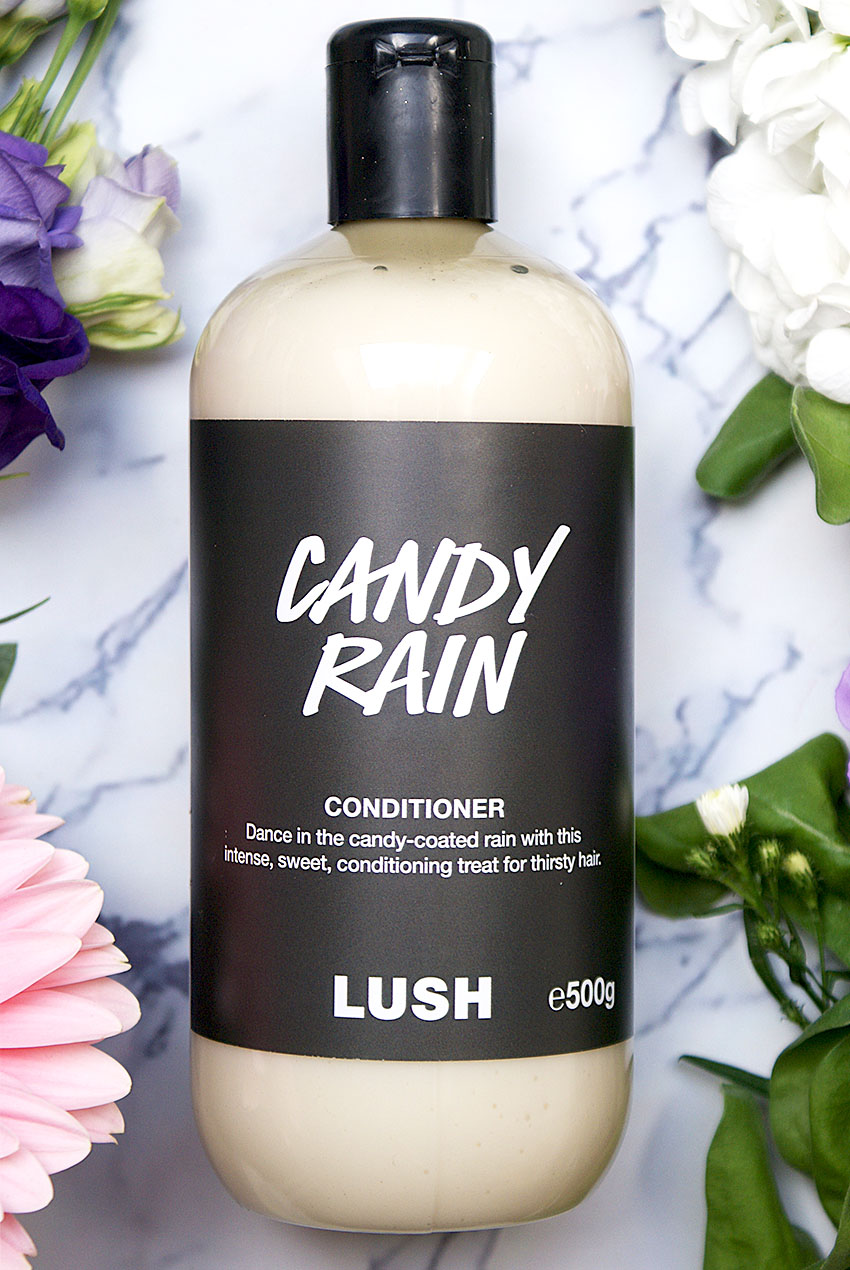 Wat is het?
Lush Candy Rain Conditioner is een haarconditioner dat een Liverpool exclusive is, maar eigenlijk al een tijdje te koop is in de #LushLabs, samen met vier andere haarconditioners. In de Nederlandse webshop wordt hij dus ook verkocht, maar alleen in 250 gram. In Liverpool verkopen ze ook 100 gram, 500 gram en 1 liter.
Candy Rain is voor haar dat hydratatie kan gebruiken, ook zou het je lokken glad maken. Gebruik is simpel — na het wassen met shampoo een beetje (je hebt niet veel nodig!) aanbrengen in je haar, behalve op de hoofdhuid. Mocht je snel vet of zwaar haar hebben, dan zou ik een klein beetje in de puntjes van je haar doen. De reden dat je eigenlijk nooit haarconditioner op je hoofdhuid aanbrengt, is omdat het haar dan verzwaart wordt.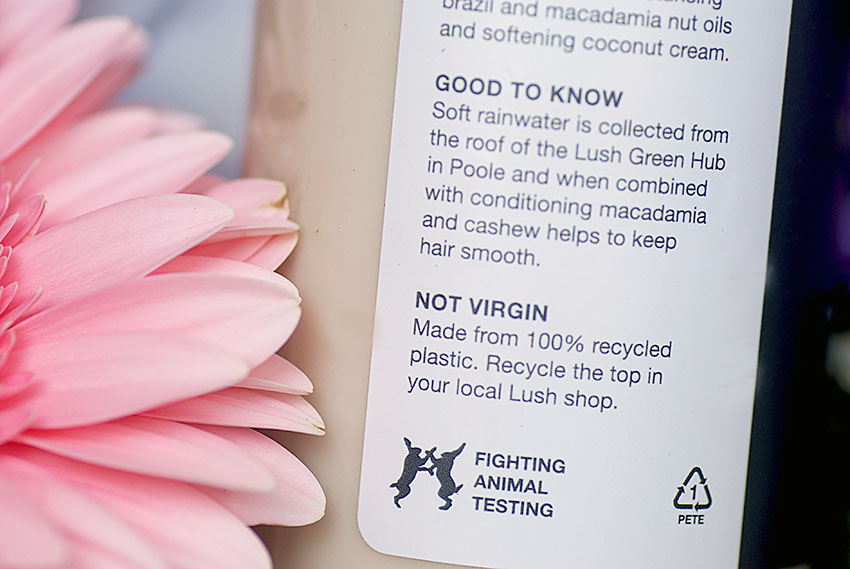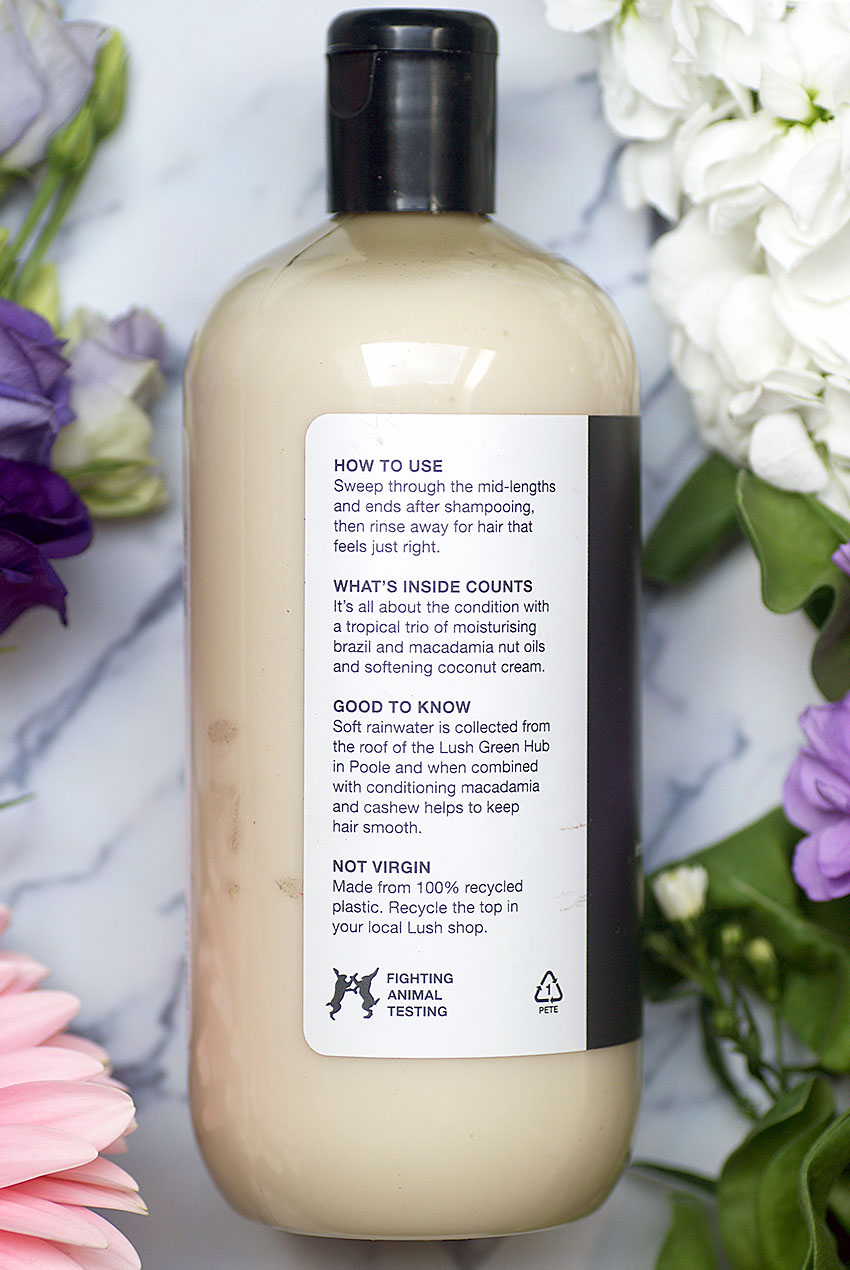 Wat zit erin?
Ingrediënten: Water (Aqua), Cashewcrème, Kokosnootcrème, Cetearyl Alcohol, Parfum, Propyleen Glycol, Macadamia Ethyl, Extra Virgin Kokosolie (Cocos nucifera), Macadamia Notenolie (Macadamia ternifolia), Braziliaanse Notenolie (Betholletia excelsa), Behentrimonium chloride, Regenwater, Buchu-olie (Barosma betulina), Tonka Absolue (Dipteryx odorata), Cacao Absolue (Theobroma cacao), Etherische Amandelolie (Prunus amygdalusl amara), Cetrimoniumchloride, Phenoxyethanol Benzyl Alcohol, Alpha-isomethyl-ionone, *Benzyl Benzoaat, *Coumarine, Eugenol *Limonene
Candy Rain heeft een indrukwekkende ingrediëntenlijst! Allereerst een leuk feitje — in de conditioner zit regenwater, dat wordt opgevangen van het dak van de Lush Green Hub in Poole, dit is het recycle-centrum van Lush. Verder zit er cashewcrème, kokosnootcrème, macadamiamelk, kokosolie, Braziliaanse notenolie, buchu-olie, tonka, cacao en amandelolie in. Een flinke lijst, dat belooft wat. De kokoscrème, kokosolie, cashewcrème en macademiamelk zorgen voor hydratatie van het haar. Macademia- en Braziliaanse notenolie maken je haar sterker.
De geur is.. geweldig. Gewoon dé reden waarom ik van Lush houd — hun vermogen om de lekkerste geuren op aarde te produceren. Candy Rain ruikt als een romige milkshake, hij heeft inderdaad wel wat van Yog Nog weg, een warme en zoete karamelgeur. Ik kan de juiste woorden niet vinden om de geur zo lekker mogelijk te omschrijven, maar neem van mij dat hij héérlijk is, mits je van zoete en romige geuren houdt. Ik vind ook dat er wat nootachtigs aan de geur zit, niet gek gezien de cashew, macadamia, amandel en Braziliaanse notenolie erin.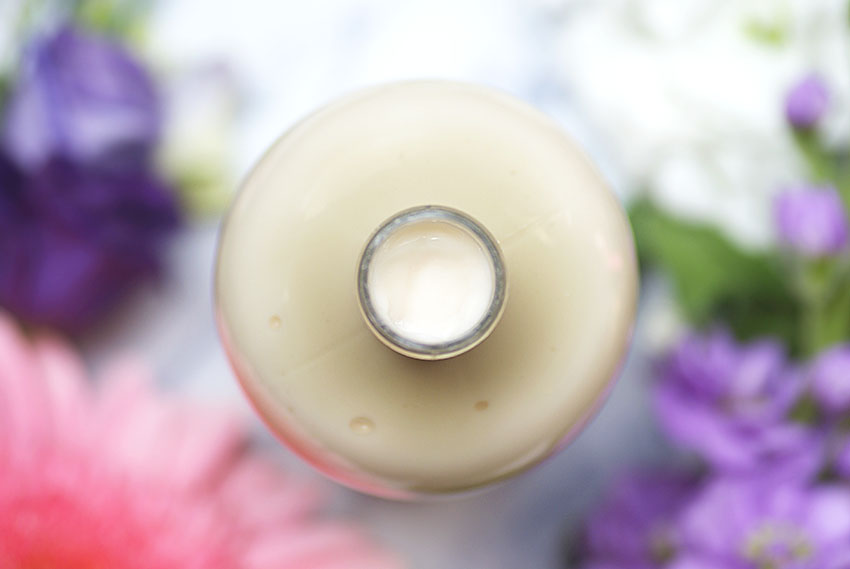 Mijn ervaring
Onder de douche merk ik dat Candy Rain een stevigere conditioner is dan bijvoorbeeld American Cream. Hij is vrij dik qua substantie, ook erg romig. Het verdelen door het haar gaat erg makkelijk en wanneer ik na een paar minuten m'n haar uitspoel, voel ik al meteen effect. M'n haar voelt nu al zachter aan! Na het douchen is m'n haar stukken beter door te borstelen. Normaal is dit best een klus, omdat m'n haar snel klit. Echter hoef ik er nu geen serum of haarolie in te doen, want Candy Rain maakt m'n haar al voldoende zacht en doorkambaar.
Het beste van allemaal is misschien wel de geur die in m'n haar blijft hangen. Ik ruik de hele dag door heel subtiel Candy Rain — bij iedere windvlaag ruik ik het, als ik m'n haar los doe ruik ik het, als ik aan m'n haar snuffel ruik ik het. Behalve dat m'n haar zacht, glad en fijner aanvoelt, vind ik de geur ook gewoon een enorm pluspunt. Ik ben dol op heerlijke geurtjes en ben het liefst de hele dag omringd door geurtjes, dus dit product is gewoon gemaakt voor mij! Het doet niet alleen voor m'n neus en stemming iets, maar ook voor m'n haar dus. Het voelt stukken fijner aan en ziet er gezonder uit.
Ja, ik ben echt mega positief verrast. Ik ben blij dat Candy Rain in Nederland te verkrijgen is, want nu kan ik het iedereen aanraden zonder dat je naar Liverpool hoeft te vliegen. Toegegeven, hij is niet goedkoop. In Liverpool is hij iets goedkoper. Maar ik vind hem elke cent waard, en ben dan ook heel blij met m'n 500 gram fles! *ruikt nog een keertje aan haar*

Lush Candy Rain Hair Conditioner kost €19,95 en bevat 250 gram.
5 Responses to Review: Lush Candy Rain Hair Conditioner