Review: Lush Cocktail Sieve Bath Bomb
Read this post in
Engels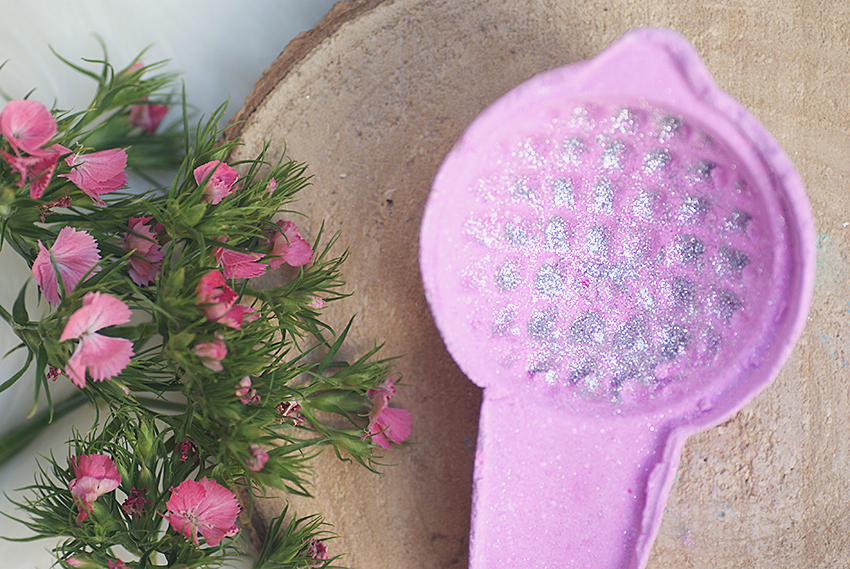 Dat ik mijn complete salaris al twee maanden lang afdraag aan Lush, weerhield ze er niet van eventjes tijdelijk te stoppen met het produceren van leuke producten. In plaats daarvan besluiten ze gewoon heel nonchalant tussendoor nog een bath bomb te lanceren in de vorm van een zeef. Superleuk, hoewel ik in het begin stellig riep: "Nee hoor, die ga ik niet kopen, ik heb genoeg, ik ben blut, ik wil ook nog wel eens andere dingen kopen" werd er nog geen paar dagen later een pakketje bezorgd hier met.. Cocktail Sieve erin. Ja jongens, ik heb echt 0 zelfbeheersing als het aankomt op Lush. Niks, nada, noppes gewoon. Maar, ik heb wél de Cocktail Sieve nu. En vandaag show ik je hem!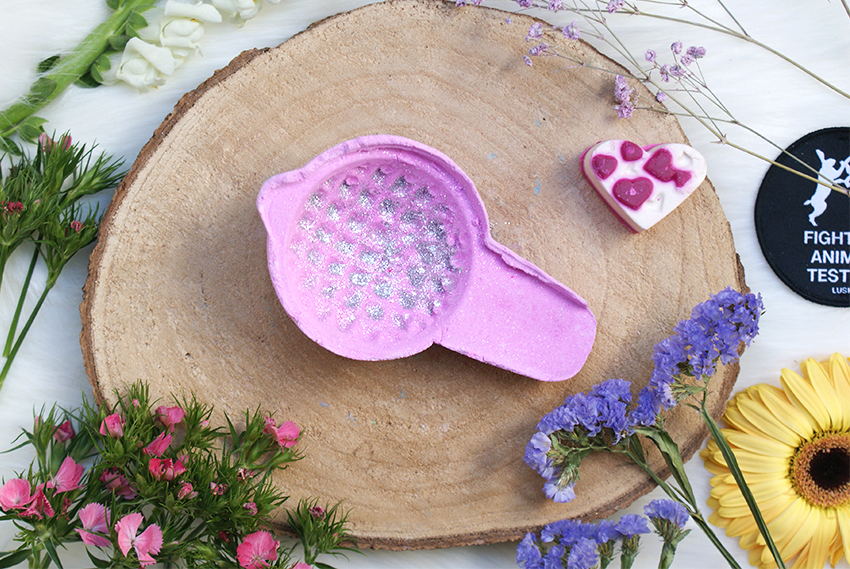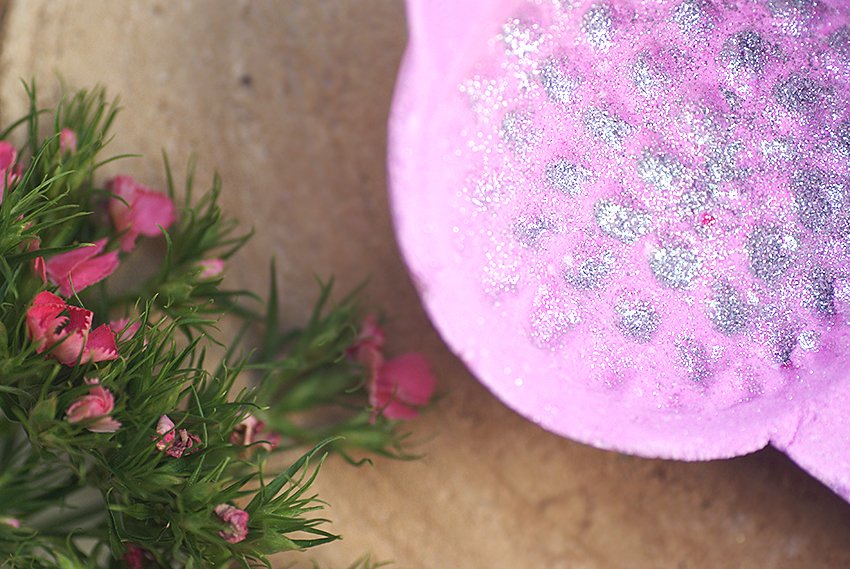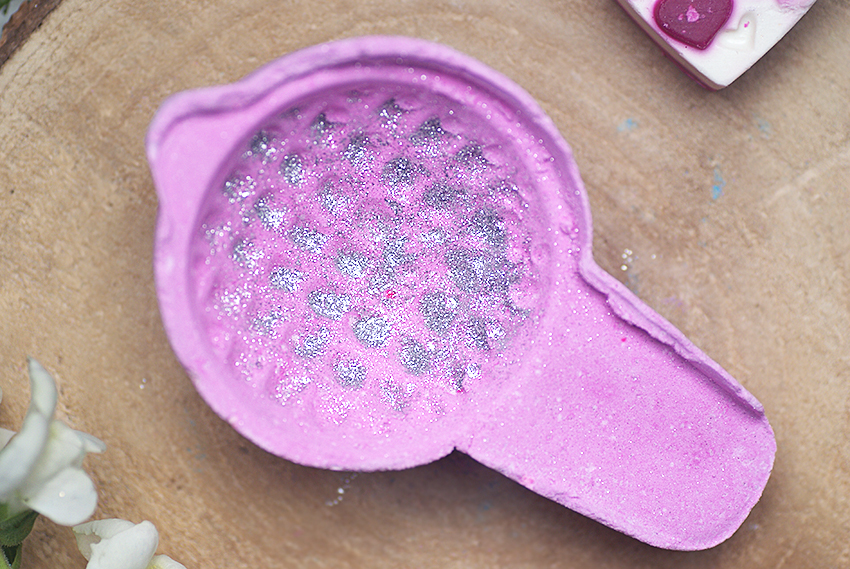 Wat is het?
Lush Cocktail Sieve Bath Bomb kost €5,50 en is onderdeel van de tijdelijke Community Favourites. Hij is alleen online te koop. Hij heeft de vorm van een zeef, de bedoeling is dan ook dat je er verkruimelde bubble bar in doet, stukjes jellies en eventueel wat showergel. Je kunt het zo gek maken als je zelf wilt. Vervolgens houd je je zelfgemaakte mix onder de lopende kraan en terwijl de bubble bar, jelly en/of showergel voor bergen met schuim zorgen, bruist de bath bomb weg.
Ik hoor je denken: waarom? Nou, bad cocktails zijn al enige tijd onder Lushies erg populair. Veel Lushies vullen een zeef met bubble bar(s), jelly en showergel om een unieke, magische mix van geuren en kleuren te krijgen in bad. De uitdaging hierin is om producten te gebruiken die qua geur en kleur goed bij elkaar passen. De combo's worden gedeeld onder de hashtag #lushcocktail of #lushbathart. Lush vond dit zo leuk dat ze een bath bomb maakte in de vorm van een zeef, zodat je je mix voortaan in een bruisende zeef kunt doen. Ik had het stiekem nóg leuker gevonden als ze de zeef in de vorm van een bubble bar hadden gemaakt..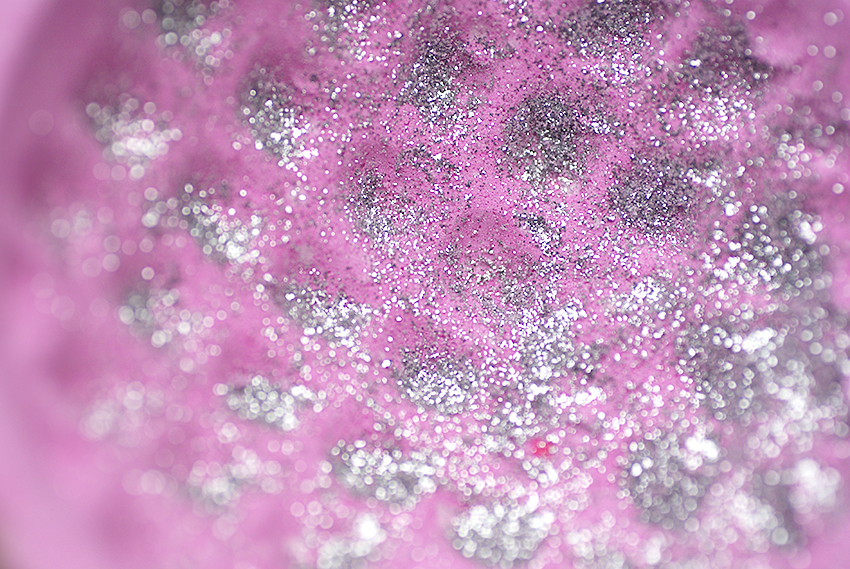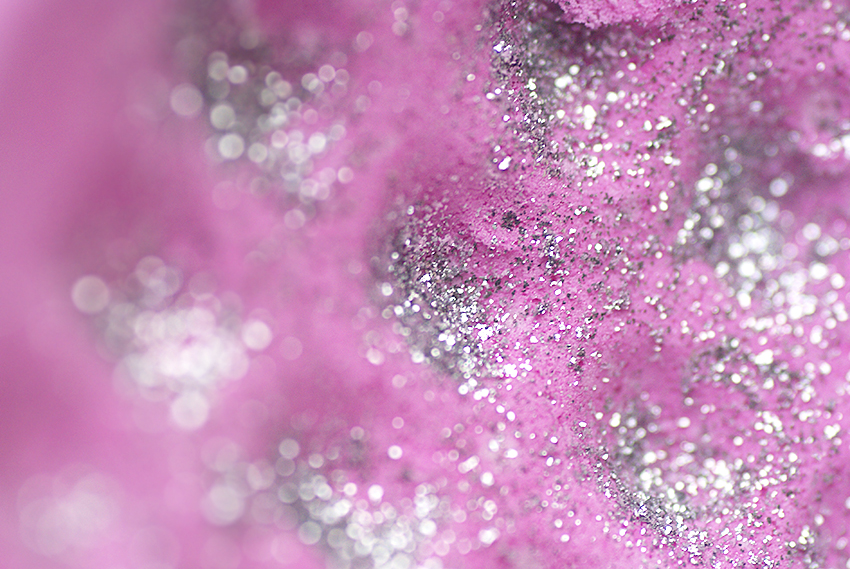 Wat zit erin?
Cocktail Sieve heeft de geur van ylang ylang, jasmijn en roos. Ik ben nooit echt een groot fan van bloemige geuren, maar deze is echt héérlijk. Je ruikt vooral de ylang ylang en jasmine erg goed. Hij is niet zwaar of muskachtig bloemig, maar eerder wat fris bloemig. Qua natuurlijke ingrediënten zitten er kamferhoutolie, ylang ylang-olie, jasmijn absolue en roos absolue in. De zilveren glitters zijn gemaakt van Synthetische Fluorflogopiet, dit is een biologisch afbreekbaar alternatief voor glitter.
Aangezien deze bath bomb al erg bloemig is qua geur, zou een andere bloemige geur logisch zijn om ermee te combineren. Maar je weet het nooit — sommige combinaties kunnen heel verrassend uitpakken! Ik denk dat een bubble bar zoals The Comforter of Rose Jam bubbleroon beide wel geschikt zouden zijn, aangezien ze qua geur wel bij Cocktail Sieve passen. En aangezien Cocktail Sieve roze is in het water, passen die twee bubble bars er helemaal goed bij, aangezien die beide roze zijn. Maarrr, je kunt zelf een eigen mix maken, je kunt letterlijk elke kant op. En dat maakt dit product zo leuk!
Speel het filmpje af in 2016p kwaliteit en op volledig scherm voor de beste ervaring!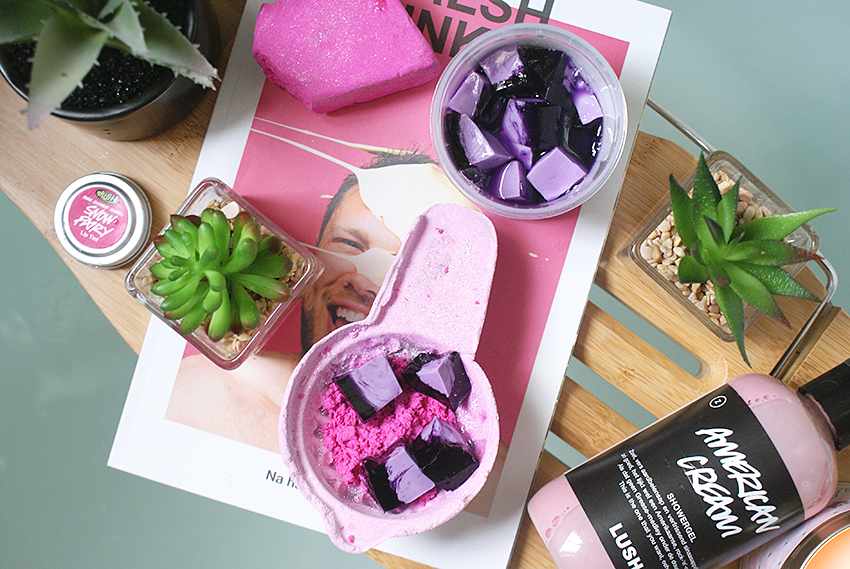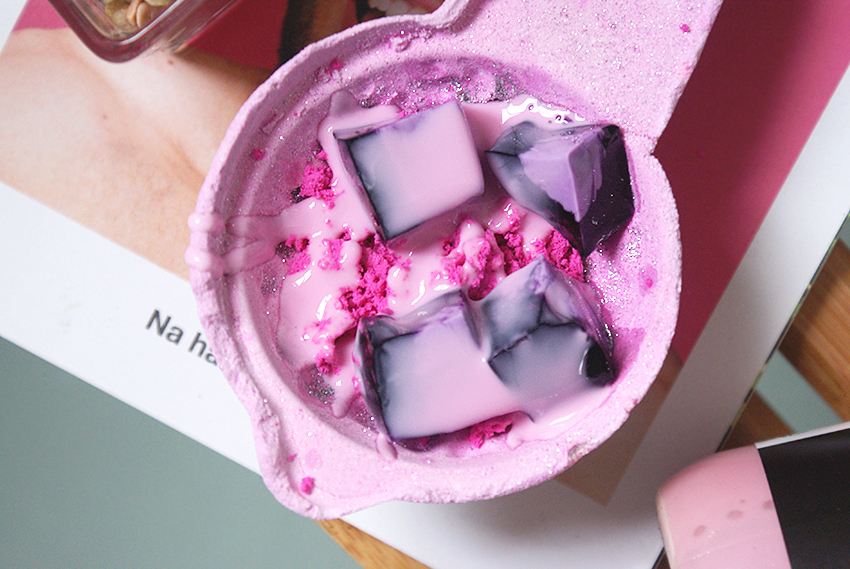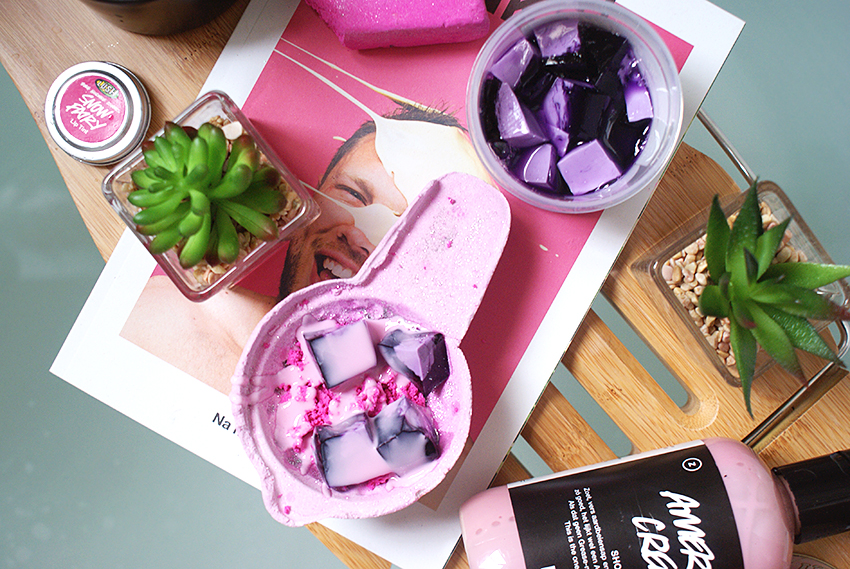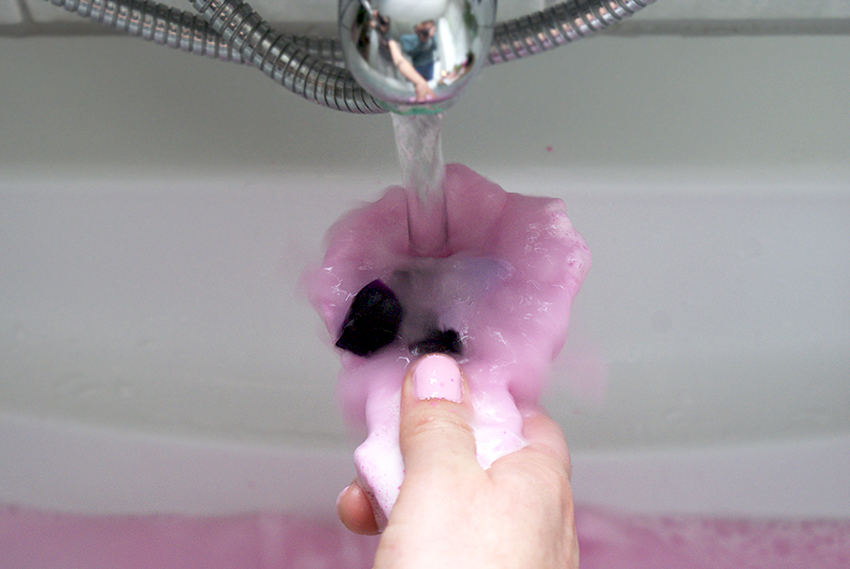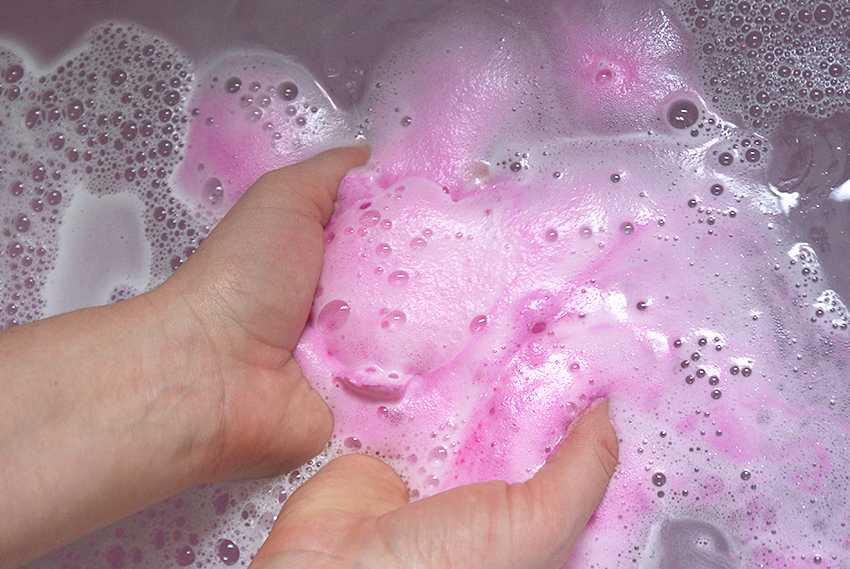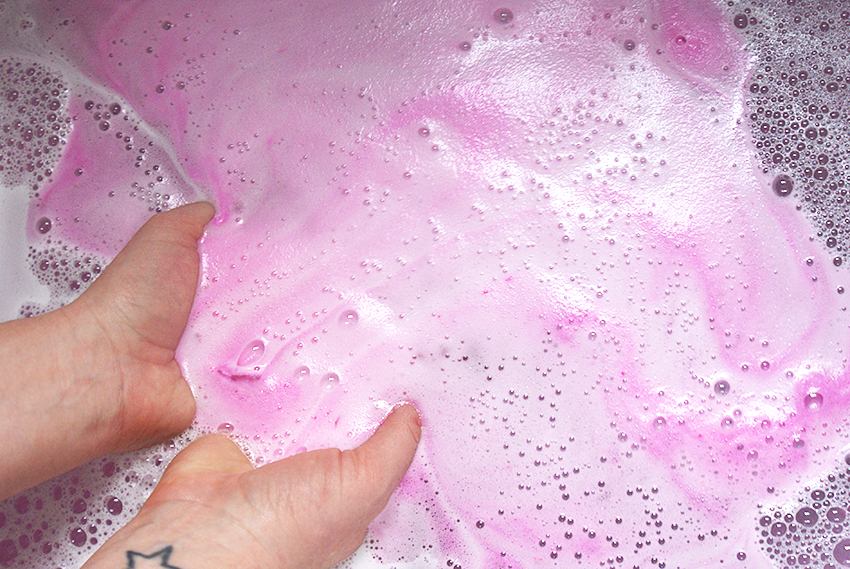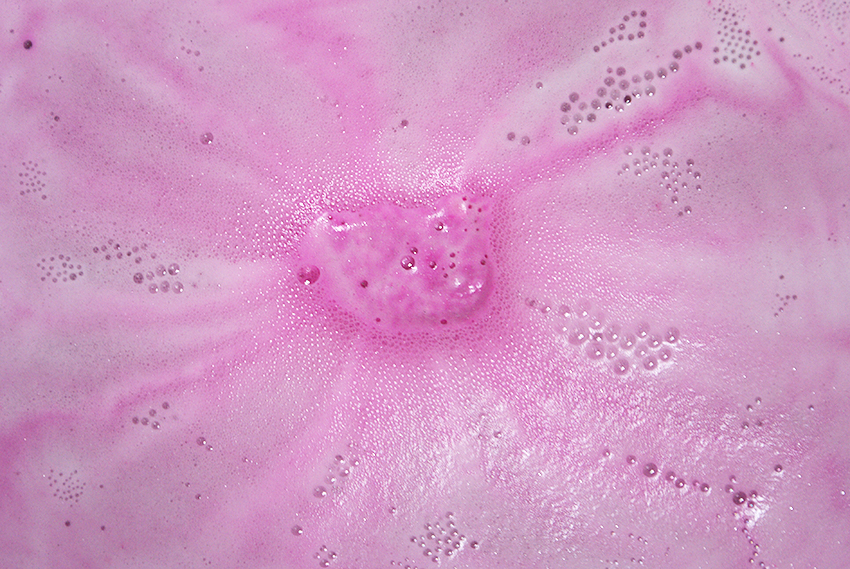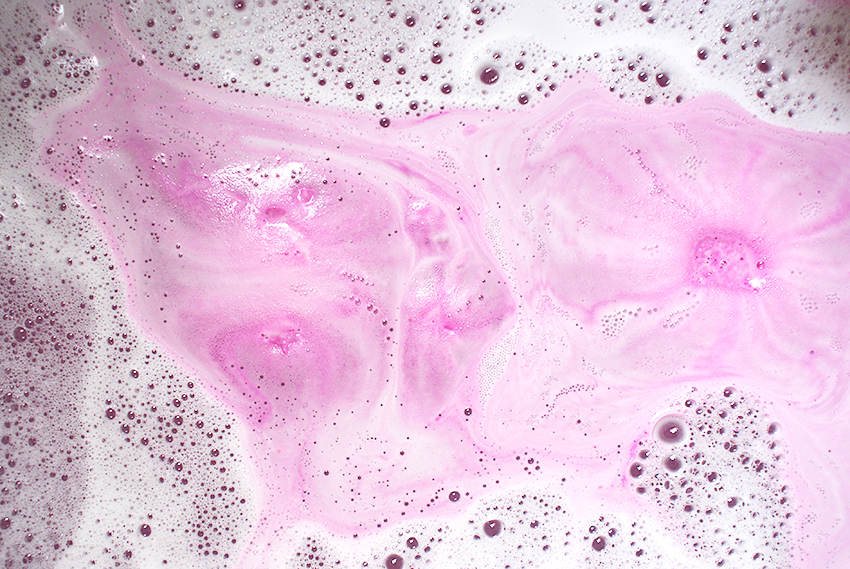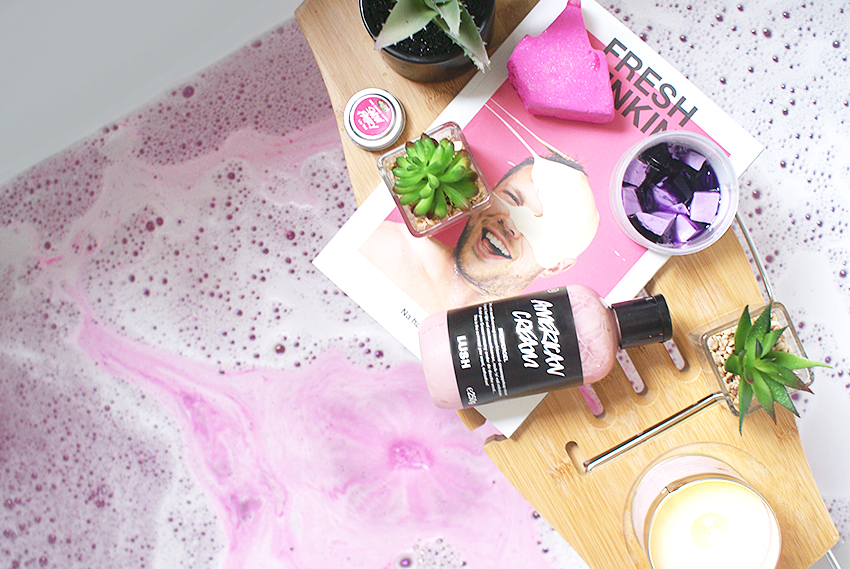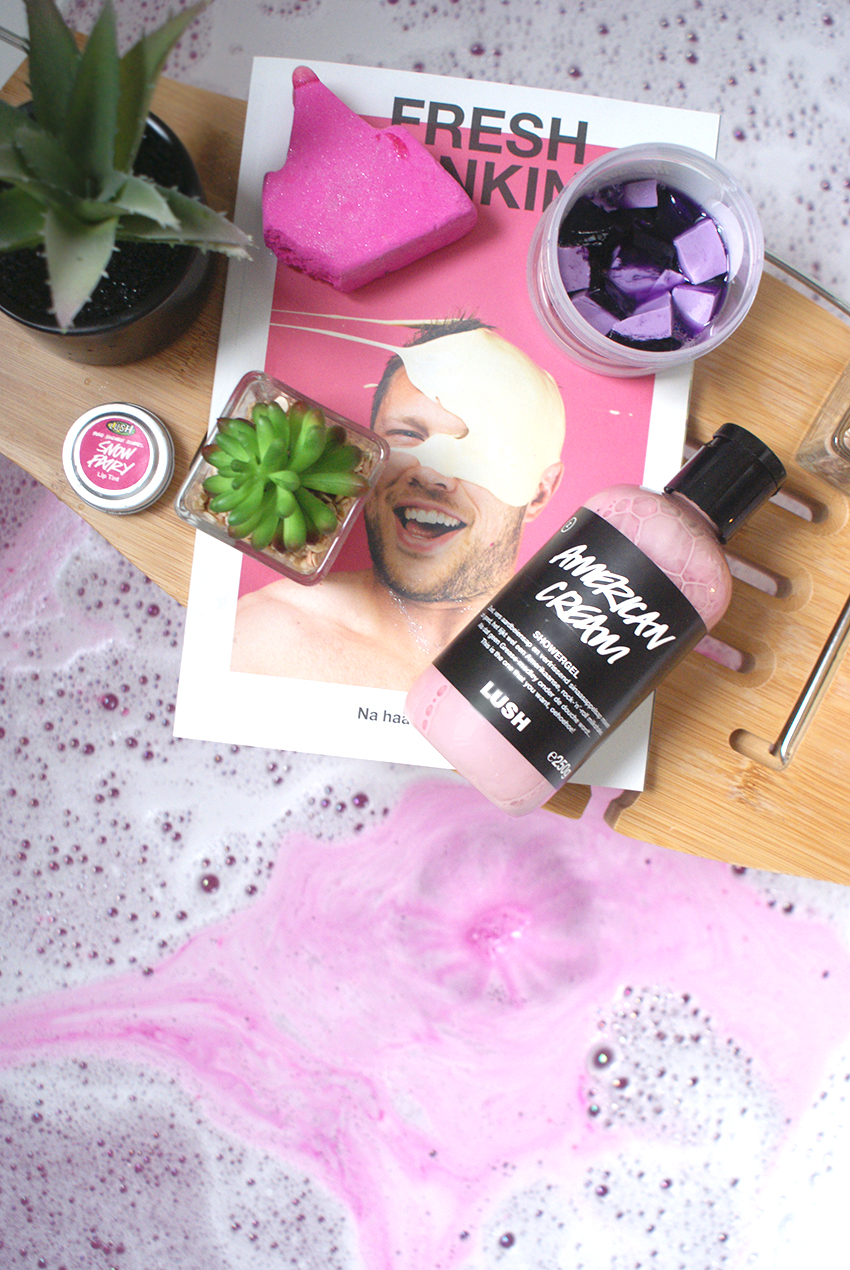 Mijn ervaring
Ik besloot om er verkruimelde Candy Mountain bubble bar (geur van Snow Fairy) in te doen, kleine blokjes Joy of Jelly jelly (geur van Sex Bomb) en wat slierten American Cream showergel erover. Ik wilde immers geen kleuren mengen, dus ik ging voor een roze bad. Toen ik de Sieve gevuld had, hield ik hem onder de stromende kraan. Al gauw spoelden de stukjes jelly eruit, de bubble bar erin bleef goed liggen en creëerde flink wat bergen schuim. De bath bomb bruiste niet zo snel als een gewone bath bomb, ook wel fijn.
De Cocktail Sieve brak op gegeven moment af, zodat ik alleen nog het handvat vast had. Ik heb toen de twee losse stukken in het water laten opbruisen, tot er niets meer van over was. Het bad kreeg een prachtige, donkerroze kleur en zat vol met zilveren glinsteringen onder water. Deze zijn wel nog present op je lichaam na afloop, zelfs al douche na het badderen. Zelf vind ik het niet erg — maar als je niet van glitters houdt, dan zou ik misschien een andere bath bomb overwegen.
De geur was dankzij de Joy of Jelly stukjes erin nog bloemiger, maar de Candy Mountain en American Cream maakte het geheel iets zoeter. Het was een heerlijke badsessie, afgezien van het water dat weer véél te heet was, waardoor ik als een soort bezweette en verschrompelde kreeft eruit kwam — maar wel mét glitters.

kost en bevat ml. Hij behoort tot de vaste collectie.
12 Responses to Review: Lush Cocktail Sieve Bath Bomb