Review: Lush Mortal Kombu oogmasker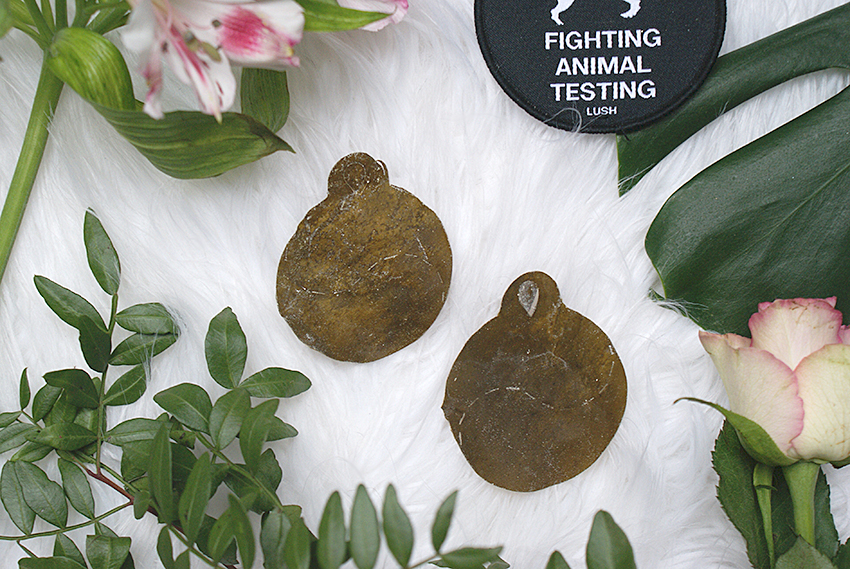 Met de komst van een aantal naked producten een tijdje terug, kwamen ook deze Mortal Kombu oogmaskers in de winkel te liggen. Bestaande uit zeewier, is het de bedoeling dat je hem in warm water legt zodat hij zich volzuigt met water, waarna je ze onder je ogen kunt leggen. Mocht je dus altijd al een plakkaat glibberige zeewier op je gezicht hebben in plaats van in je sushi, lees dan verder!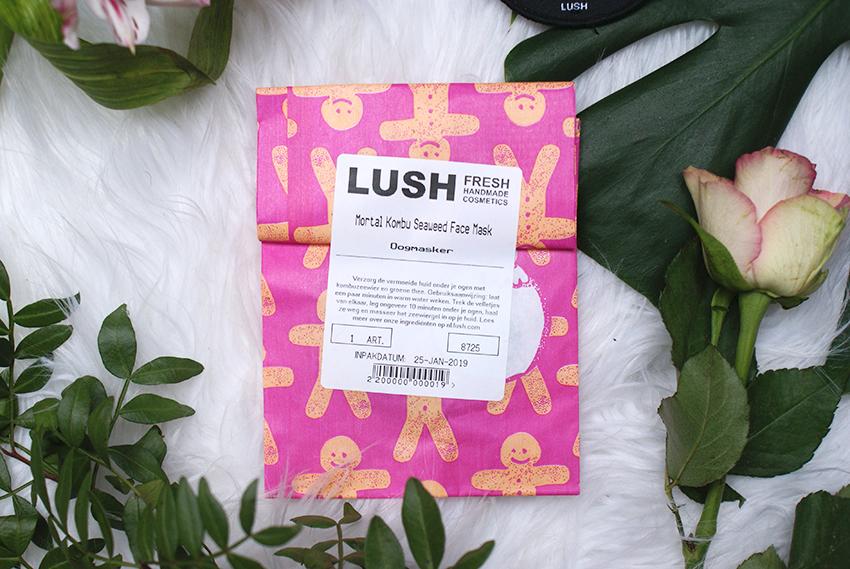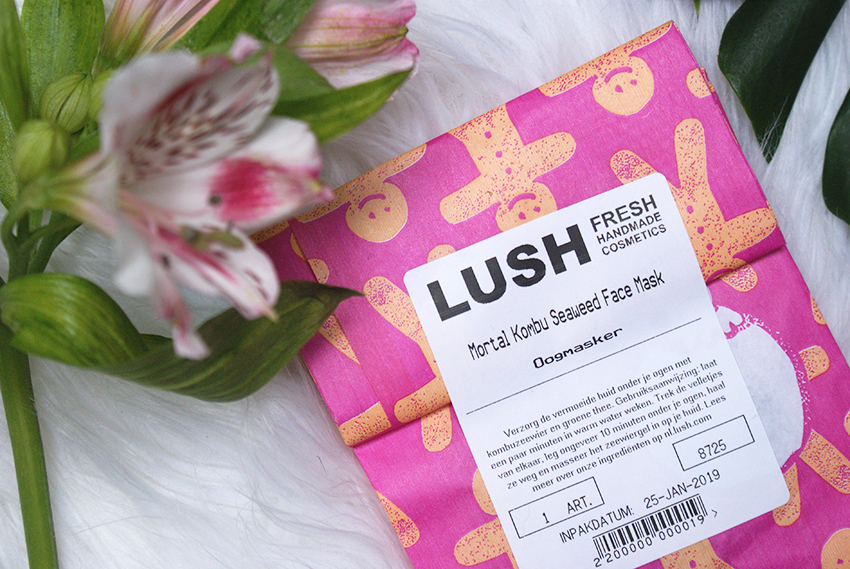 Wat is het?
Lush Mortal Kombu kost €2,00 en daarvoor heb je één compleet setje, dus voor beide ogen. Je kunt hem namelijk door de midden scheuren en dan heb je twee helften. Die passen precies onder je ogen! Leg hem wel eerst in warm water, daardoor zuigt het zeewier zich vol en verandert het in een soort gelei. Anders is het gewoon een hard velletje namelijk, en dat blijft niet echt zitten gok ik zo.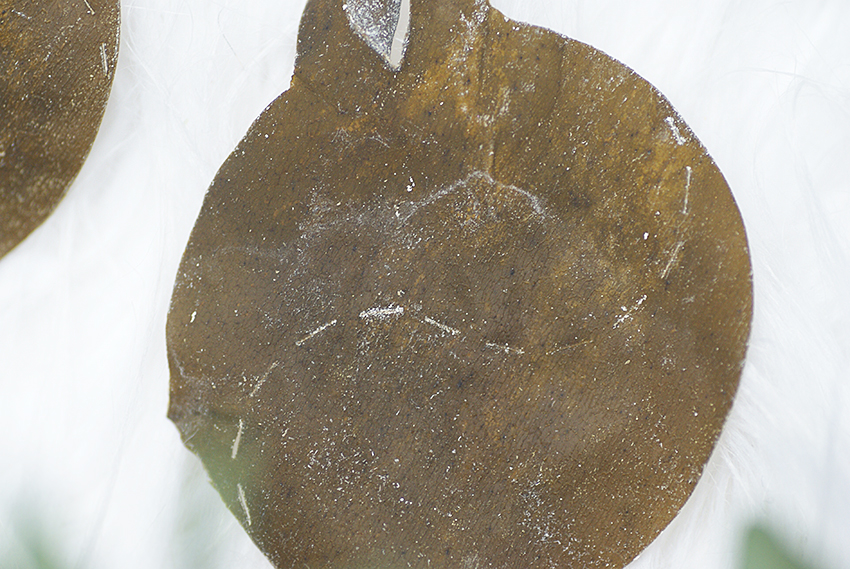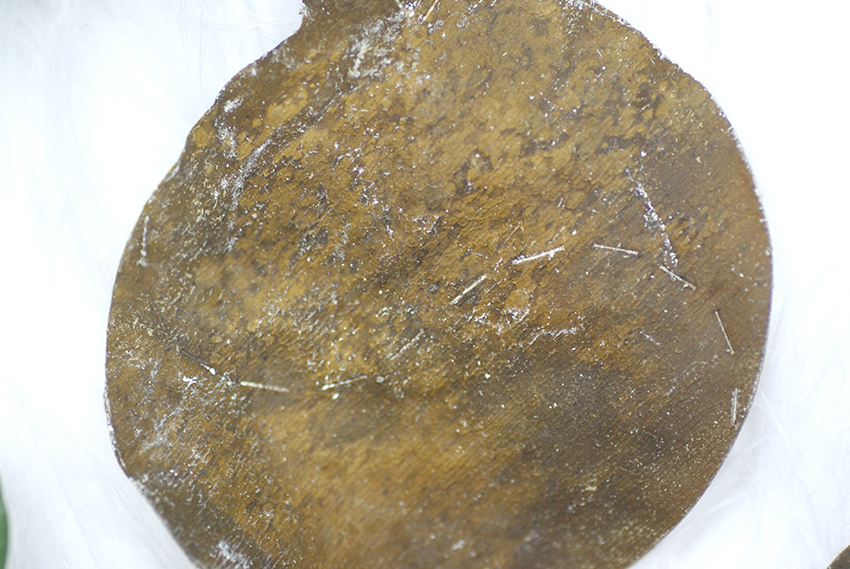 Wat zit erin?
Ingrediënten: Kombuzeewier, Groene Thee-infusie, Groene Thee-extract, Toverhazelaar-extract (Hamamelis virginiana)
De ingrediënten zijn simpel — zeewier, groene thee en toverhazelaar. Kombuzeewier wordt een soort gelei in aanraking met water. Dit zeewier zit vol vitamines en mineralen en werkt dan ook reinigend en kalmerend voor de huid. Groene thee kalmeert de huid, toverhazelaar werkt ontstekingsremmend. Kortom, een oogmasker bedoeld voor de vermoeiende ogen die wel een oppepper kunnen gebruiken!
De geur is iets waar ik écht niet aan kan wennen, het is écht een pure zeewierlucht. Het doet me pijn om dit te typen, maar ik wil écht altijd eerlijk zijn tegen jullie, dus ik ga het gewoon zeggen — hij MEURT naar sloot. Gelukkig ruik je er weinig van terug als hij eenmaal zit. Het gaat natuurlijk om de werking, maar ik vind geur toch altijd wel belangrijk bij een product.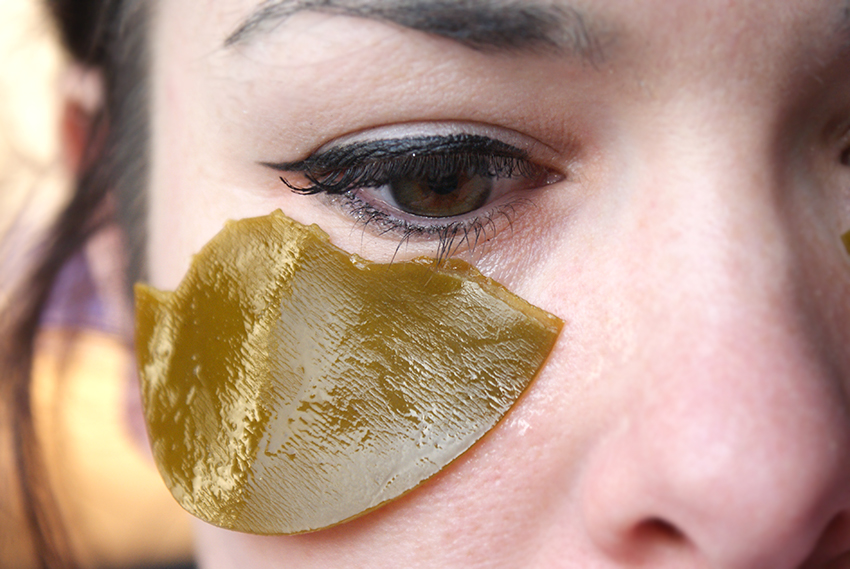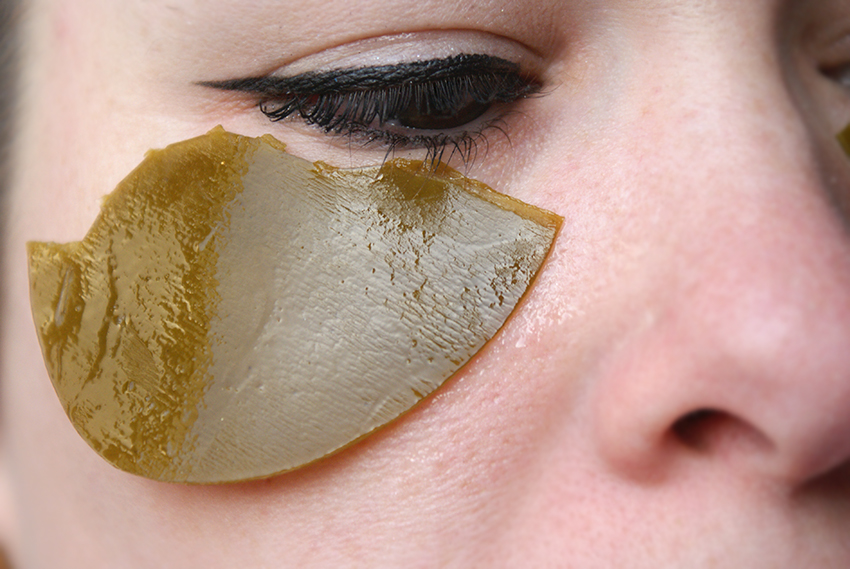 Ik heb het masker in een kommetje met warm water gelegd en een paar minuten gewacht. Ik had echt verwacht dat hij zich compleet vol zou zuigen, dat het daardoor zo'n dikke gelei-laag zou worden. Maar dat valt erg mee — het is een dun laagje gelei, dat soepel is en lekker glibberig. Toen ik hem uit het water haalde hing er echt zo'n slijmerig sliertje aan, alsof ik naar m'n schooiende Labrador keek die spontaan verandert in een waterval wanneer hij eten ziet.
Het masker door de midden scheuren, aan de hand van de scheurlijntjes, gaat niet echt makkelijk wanneer hij zo nat en glibberig is. Ik kan hem moeilijk goed vasthouden! Daardoor scheurde hij een beetje lelijk in tweeën, waardoor de pasvorm een beetje misvormd is voor onder m'n ogen. Tip: scheur hem, als hij droog is, voorzichtig door de midden. Gaat prima. Bespaart je weer ruzie met een stuk zeewier, want ik kan je vertellen dat dat 1-0 voor het zeewier wordt.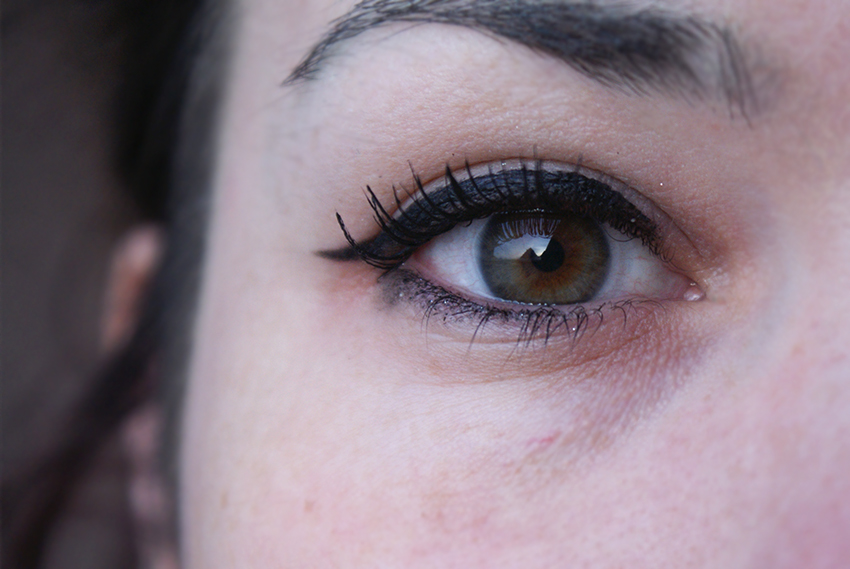 Mijn ervaring
Ik weet niet of je echt resultaat ziet (en dat terwijl je echt ááálles ziet op zo'n vreselijke close-up), maar dit is vlak nadat ik het masker eraf haalde. Overigens wordt er gezegd dat je het resterende zeewier-gelei op de huid kan masseren, maar bij mij was het kurkdroog na 10 minuten. Er viel dus niets in te smeren. Gelukkig bleven de maskers wel goed 'plakken' op de huid, waardoor je niet per se plat hoeft omdat het er anders afglijdt.
M'n huid voelt na afloop erg zacht en glad aan. Ik heb echter (gelukkig) niet de 'perfecte' vermoeiende ogen om dit masker te testen, dus qua visueel resultaat heb ik geen idee of het wat doet. Maar voor die 2 euro is het natuurlijk altijd leuk eens te proberen! En, een aantal uur later, voelde de huid onder m'n ogen nog steeds zacht aan. Niet onaardig dus.

Lush Mortal Kombu kost €2,00. Hij behoort tot de vaste collectie. Momenteel zie ik hem niet te koop staan in de webshop 😒
9 Responses to Review: Lush Mortal Kombu oogmasker